Humidity:

87%

Feels Like:

56°

Heat Index:

56°

Wind:

1 mph

Wind Chill:

56°
UV Index:

7 High

Sunrise:

06:53:25 AM

Sunset:

06:52:07 PM

Dew Point:

52°

Visibility:

8 mi
Today
A mainly sunny sky. High 79F. Winds NNW at 15 to 25 mph.
Tonight
A mostly clear sky. Low 56F. Winds WNW at 5 to 10 mph.
Tomorrow
Mainly sunny. High 81F. Winds W at 10 to 15 mph.
Get the daily forecast and severe weather alerts in your inbox!
Sixteen named storms, including eight hurricanes, are forecast for the 2020 Atlantic hurricane season, according to early predictions released…
The severe weather season, though broadly spanning March through August across the United States, is actually quite regional.
The swollen Pearl River appeared to crest in Mississippi's capital, Jackson, but more rain was forecast. It's a "precarious situation," Missis…
Bitterly cold temperatures persisted across the northern U.S. while days of torrential rain in the Southeast left rising rivers, falling trees…
A winter storm in the central United States dropped snow as far south as Texas on Wednesday while areas of the Deep South were at risk of seve…
Ice fog is a type of fog consisting of fine ice crystals suspended in the air.
Snow is a form of solid water. A snow accumulation begins as the equivalent amount of water in the invisible vapor phase before it is turned i…
When ice is clear, it's because no air bubbles have been trapped in it. Lots of trapped air makes an object look white. 
A pyrocumulus cloud forms from rising air that results from intense heating of the surface by phenomena such as wildfires or volcanic eruptions.
As winter weather impacts the country, it feels like temperatures cannot dip much further. But, what is the coldest day on record in your state? 
Two important factors influence the shape of a snowflake. One is the ambient temperature, and the other is humidity.
Buy guide: Here's a selection of good weather books for children ages 10 and up.
Since 1980 high-cost disasters such as hurricanes and flooding have totaled more than $1.75 trillion in damage. They're becoming more frequent…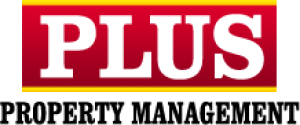 Plus Property Management Santa Maria
Santa Barbara Family Dentistry