A U.S. judge will not stop Hawaii from enforcing a quarantine on arriving travelers, saying in a ruling that the emergency mandate is reasonab…
The European Continent on Tuesday reopened to visitors from 14 countries but not the U.S., where some of the states that pushed hardest and ea…
FORT LAUDERDALE, Fla. (AP) — Americans have never been more ready to get out of the house and bask in the sun. Warm-weather beach destinations…
Like no summer before, this is the summer of the road trip.
JUNEAU, Alaska (AP) — An abandoned bus in the Alaska backcountry, popularized by the book "Into the Wild" and movie of the same name, was remo…
It depends on the precautions both you and the hotel take. Here are some tips.
TOLEDO, Ohio (AP) — Hugs from Mickey Mouse are out at Walt Disney World. So is bunching up at Six Flags to snag a front-seat roller coaster ri…
MEXICO CITY (AP) — An irony of the coronavirus pandemic is that the idyllic beach vacation in Mexico in the brochures really does exist now: T…
Suzan Hamilton-Todd's five-week European adventure was canceled due to travel restrictions put in place during the coronavirus pandemic.
Amtrak Pacific Surfliner has announced that it will partially restore service to 100 miles of its 351-mile coastal rail corridor beginning Jun…
CHICAGO - The coronavirus crisis has not only sent the hotel industry reeling by cratering occupancy rates. It's forcing hotels to ramp up the…
Hoping to give Americans confidence to travel again, the nation's biggest travel trade group has unveiled enhanced cleaning, social distancing…
On your first post-pandemic hotel stay, whenever that happens, management will be glad to see you. But don't expect to see the front-desk cler…
Should you book summer travel right now? If you're planning to visit the Pacific Northwest, you can fly round-trip to Seattle from Los Angeles…
In time, we'll be on the road again, in search of compelling outdoor playgrounds in which to explore and enjoy nature's finest. Here are five …
Although Florida is currently closed to nonessential travel, it won't be that way forever.
The world is your oyster, but at the moment, there's no lustrous pearl inside. Until travel returns, spend your time planning the best vacatio…
The Malibu of the Midwest, anyone? Of course, now isn't the time to book a vacation, but when it's safe to travel again you might want to chec…
Getting a refund from an airline has never been easy, and it hasn't become more so in this time of chaos in the airline industry and elsewhere…
LOS ANGELES - If you think Catalina Island - 22 miles from the mainland, barely 4,000 residents - might be a good place to ride out the pandem…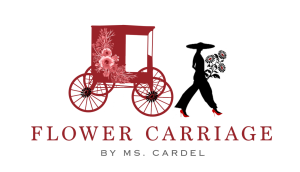 Flower Carriage By Ms. Cardel
Dear Heloise: With summer coming, a lot of people will be traveling abroad, but there are some common scams they should be on the alert for if…
At home with the kids? If we can't travel to a favorite hotel, resort, restaurant or ranch, we can always pretend. Here are five ways to creat…
Here's your chance to visit Alaska with an Undersea Specialist-- or take a virtual hike amid the wildflowers in Arizona.. "An important part o…
Consumers got no additional protections in the stimulus bill. So, in a follow-up to last week's column on "Airlines Playing Hardball," the har…
With Washington, D.C.'s annual National Cherry Blossom Festival canceled this year amid escalating COVID-19 "shelter in place" orders around t…
LOS ANGELES - If you were wondering how long the coronavirus outbreak will keep the Disneyland and the Walt Disney World resorts closed, you'l…
ORLANDO, Fla. - If you can't go to the alligators, then Gatorland will bring the alligators to you. No, the longtime Orlando attraction is not…