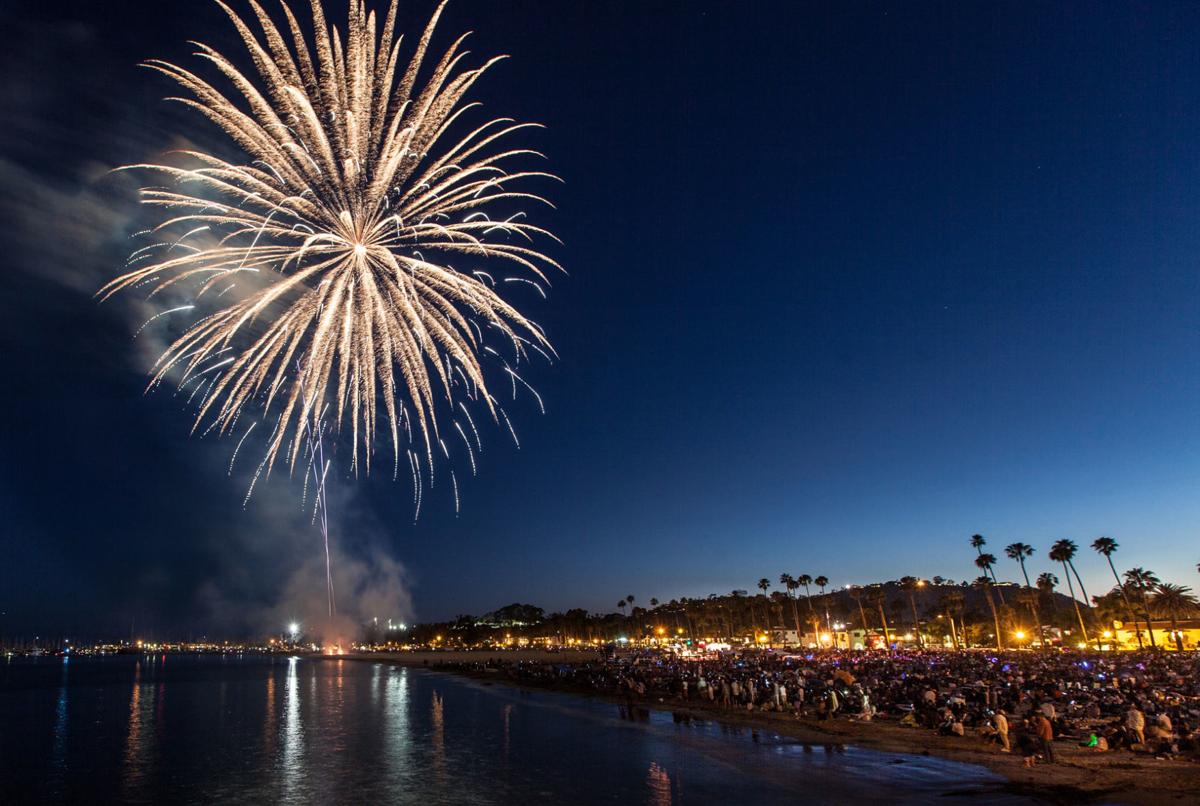 Forecasters predict that foggy "June Gloom" will give way to sun-filled skies just in time for this weekend and lasting through Thursday's Independence Day holiday. Point your car "south on 101" for fun and festivities.
Access an "Exclusive" Beach
Nearly 20 years after the historic Miramar by the Sea resort in Montecito was demolished, a new "ultra-luxury" hotel has risen in its place. The Rosewood Miramar Hotel has beach-front guestrooms, bungalows, two pools, seven restaurants, shops, a spa, and everything a discerning traveler could want – starting at around $800 a night.
This is still a public beach, so you can visit and enjoy the beautiful setting without staying overnight. Stay out of the roped-off "guests only" area and below the high-tide line, and relax like a millionaire.
"Old Fashioned" Fourth
An "Old Fashioned Fourth" is celebrated in family-friendly fashion at Rancho La Patera and Stow House in Goleta. Doors open and live music starts at 11 a.m., as do hayrides, a barbecue, classic car show, art show, and more. Tours of the circa 1873 Stow House are from 12:30 to 2 p.m.
Admission is $7 for adults and free for kids aged 12 and under. Fun Pass ($5) allows kids to choose among temporary tattoos, face painting, hayrides and games. Pony rides are $5 (and purchased separately). The fun lasts until 4 p.m. (304 N. Los Carneros Road, http://goletahistory.org/).
You have free articles remaining.
Parade and More
Santa Barbara's 4th of July Parade begins at 1 p.m. at the corner of Micheltorena and State streets and marches to Old Town. Patriotic themed floats, marching bands, local service men and women, scout troops, and more are featured with more than 175 local organizations taking part. (https://www.pcvf.org/)
The West Coast Symphony Orchestra performs patriotic fare at the free 4th of July Concert held at 5 p.m. in the Santa Barbara Courthouse Sunken Garden. Also featured are selections from Peter Boyer's "Ellis Island: The Dream of America," and a world premiere preview of David Stern's finale to his "Neo Romantic Violin Concerto." Bring a beach chair and blanket.
The 4th of July Art Show at the Old Mission features food, music and artwork for sale by more than 100 local artists from 10 a.m. to 4 p.m. at 2201 Laguna Street. Free admission and free parking. (www.oldmissionartshow.com)
Fab Fireworks
In Goleta: Rotary's Fireworks Festival at Girsh Park (7050 Phelps Road) starts at 5 p.m. with live music by local favorites Area 51, games, contests, food, followed by a fireworks display. Admission is $10 for adults, free for kids 12 and under. (www.goletafireworks.org)
On the Waterfront: festivities start at 11 a.m. with food, a musical variety show, and live music at both Stearns Wharf and West Beach. Tune to 92.9 KJEE at 9 p.m. for a radio simulcast of the music accompanying the fireworks.
At the Overlook: Santa Barbara City College has food trucks, live music, and a great view from the Great Meadow to view the Harbor fireworks. $10 parking fee supports SBCC Athletic programs.