Youngsters scurried about the Santa Maria YMCA outdoor arena soccer complex on a warm Saturday morning during another session of the YMCA's youth summer soccer leagues.
"The numbers are good," YMCA sports director Cathy Otero said as children hustled about during two games in the YMCA's 3-5-year-old league. "Our winter leagues are a little bigger."
Otero said there are 110 players total in the YMCA's two summer leagues, for 3-5-year-olds and 6-9-year-olds. "The games are non-competitive. No scores are kept," the YMCA's sports director said.
"All of the coaches are volunteers — parents or family members."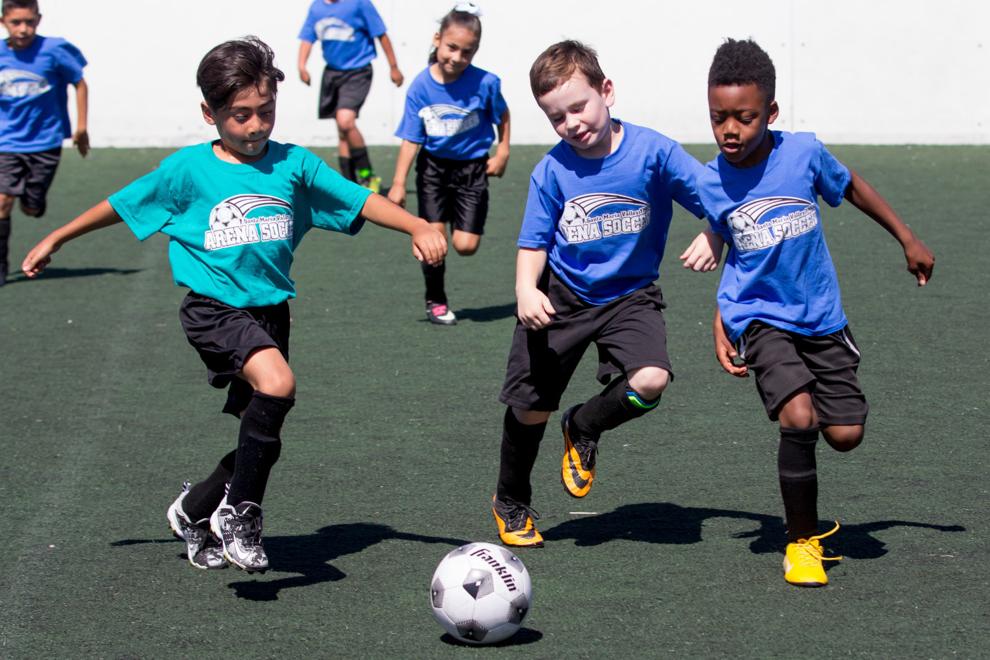 Games in the 6-to-9-year-old league consisted for four six-minute quarters, with a brief halftime. Games in the 3-to-5-year-old league were slightly shorter. The co-ed teams in both leagues played six-on-six, with a goalkeeper and five field players.
Players in the 6-to-9-year old league played on the entire arena field, which is 180-by-78 feet. Youngsters in the 3-to-5-year old games simply played side-to-side, width wise.
"This is my third year playing soccer," Jose Barata, 8, said after he knocked in two goals in each half, and distinguished himself at goalie, for the Electric Dolphins in a 6-to-9-year-olds game. "I like shooting the ball best."
"I play (league soccer) all year."
And sometimes, "All day, kicking the ball," said Jose's father, Felipe Barata.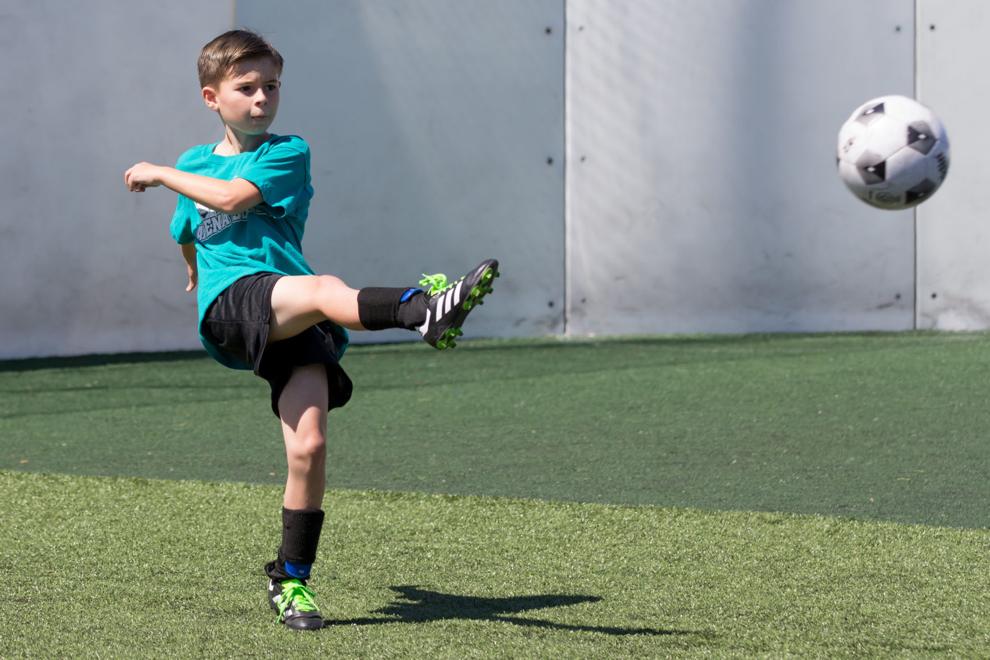 During the same game in which Jose Barata scored four times and was solid in goal, Heidi Barriga, 8, gave the Tornadoes some strong defense.
Heidi, a first-year player, thought for awhile when she was asked what her favorite part of playing soccer and then replied, "Playing defense."
For Mauricia Clark, coaching youth soccer has a big family connection. Clark, a former basketball standout at Santa Maria High School and Hancock College who was a shooting guard for three years at Fresno Pacific University, teaches TK-through-third grade physical education at Tunnell Elementary School.
She high-fived one of her players, Rowan Iqbal, after he scored for the Tater Tots in a 3-5-year-olds game. Afterward, Clark said, "The cool thing is, there are relatives now on the team that I'm coaching.
"Maddie Wilkins, my cousin's daughter, is on the team. So are Elias Jimenez, who is my cousin's son, and Maddox Nartatez, who is also a son of my cousin's."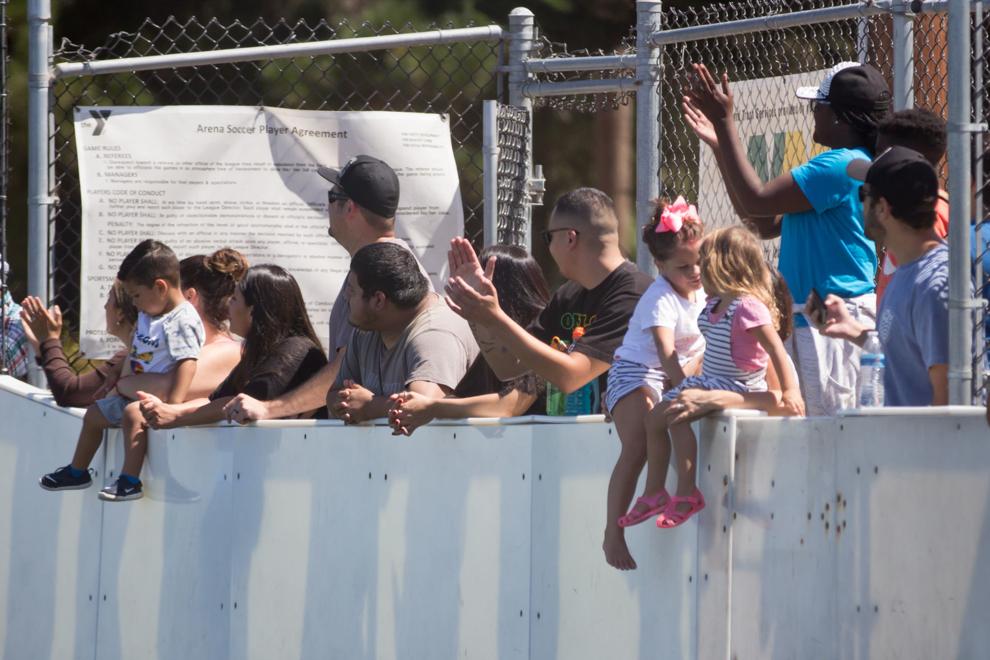 There was a lot of enthusiasm going around on this YMCA soccer Saturday. Little Red Buggies coach Ivan Hernandez threw up his hands and shouted excitedly after one of his players, Andrew Padron, scored.
He had a similar reaction after another Little Red Buggie, Emily Gonzalez, 4, booted in a goal.
Though he played in an early, 9 a.m. 3-to-5-year-olds game, Baby Sharks goal keeper Aiden Zimmerman was quite alert. He made some adroit saves.
In another 3-5-year-old game across the field, Purple Dinosaurs goalies William Gordillo and Olivia Castillo hung in there gamely. Both took a glancing blow to the head from a booted soccer ball during the game.
Aleah Knowles, who plays for the White Warriors, happily flashed two fingers after she scored her second goal in a 6-to-9-year-olds game. Her teammate, Valentino Muñoz, scored three times.
Valentino said he has been playing soccer since he was three years old. "I like shooting the ball best," he said.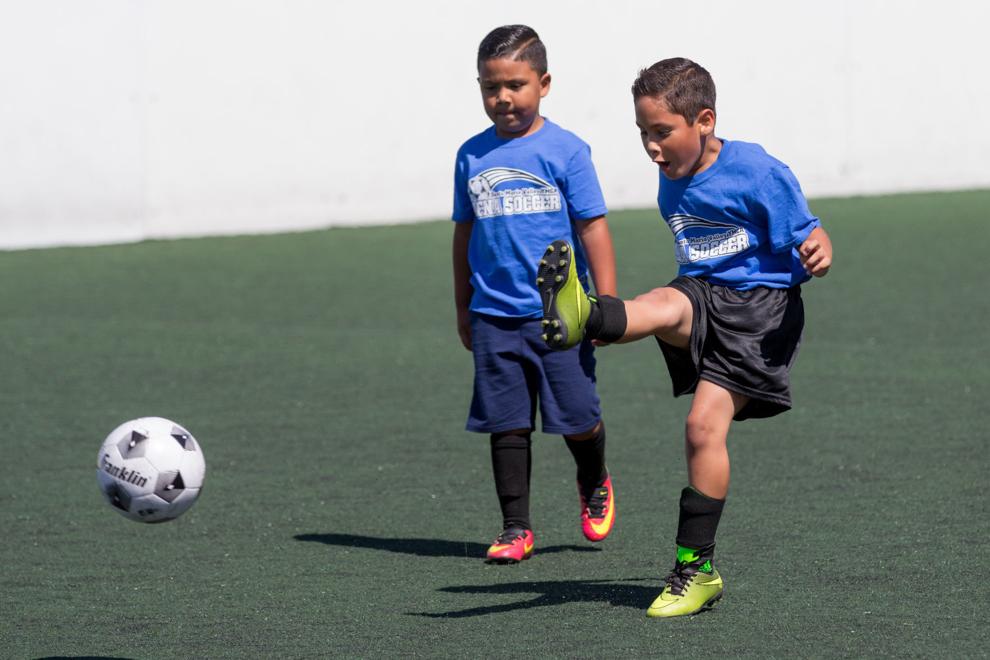 Purple Stars coach Brenda Garcia said she is in her third year of coaching in the league.
"My sons, ages six (Garcia said he turned five late enough to play in the 3-to-5-year-olds league) and three, play on the team I coach," Brenda Garcia said.
"We're a soccer family. We love soccer. It's just fun to see the smiles on the kids, the enthusiasm, the way they enjoy snack time. They're all over snack time."
Brenda Garcia said, "Hopefully, this is the start of a long soccer career for them."
Photos: Youngsters kick the ball for fun in YMCA youth soccer leagues
080319 YMCA Arena Soccer 07.jpg
Updated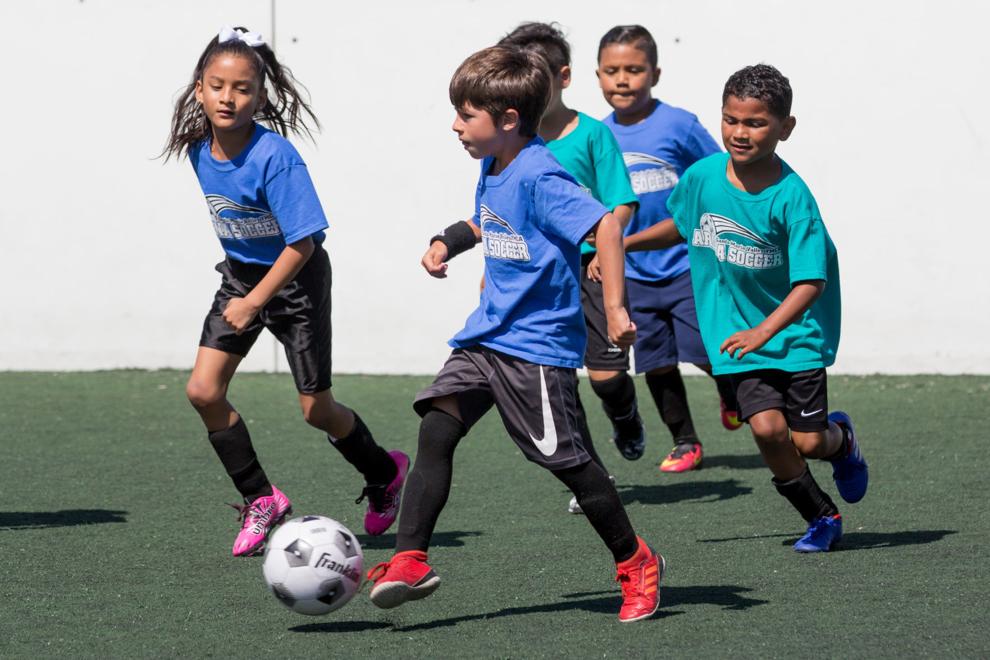 080319 YMCA Arena Soccer 01.jpg
Updated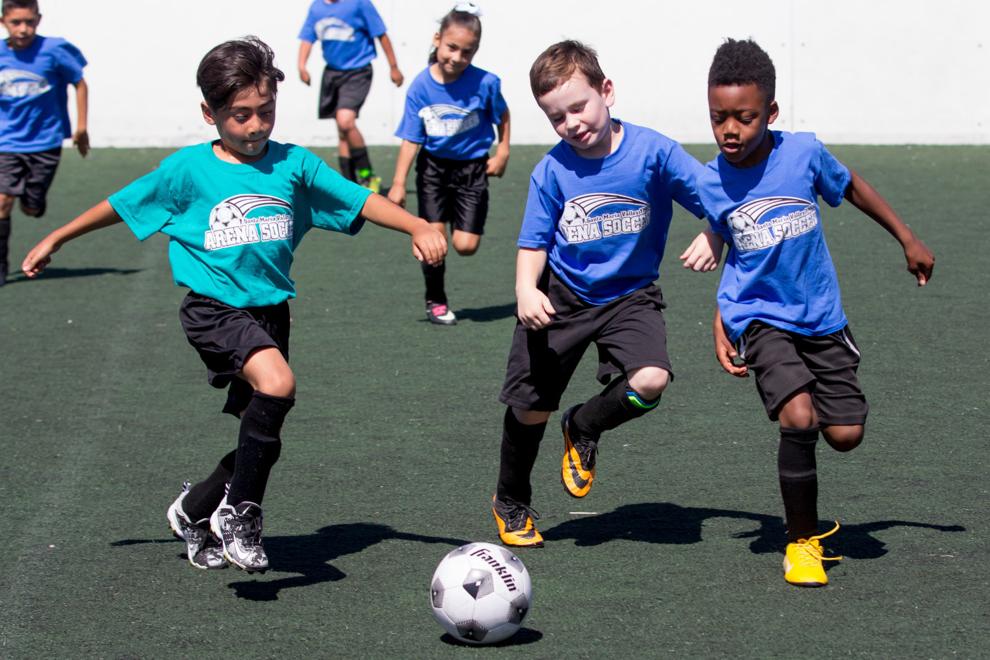 080319 YMCA Arena Soccer 02.jpg
Updated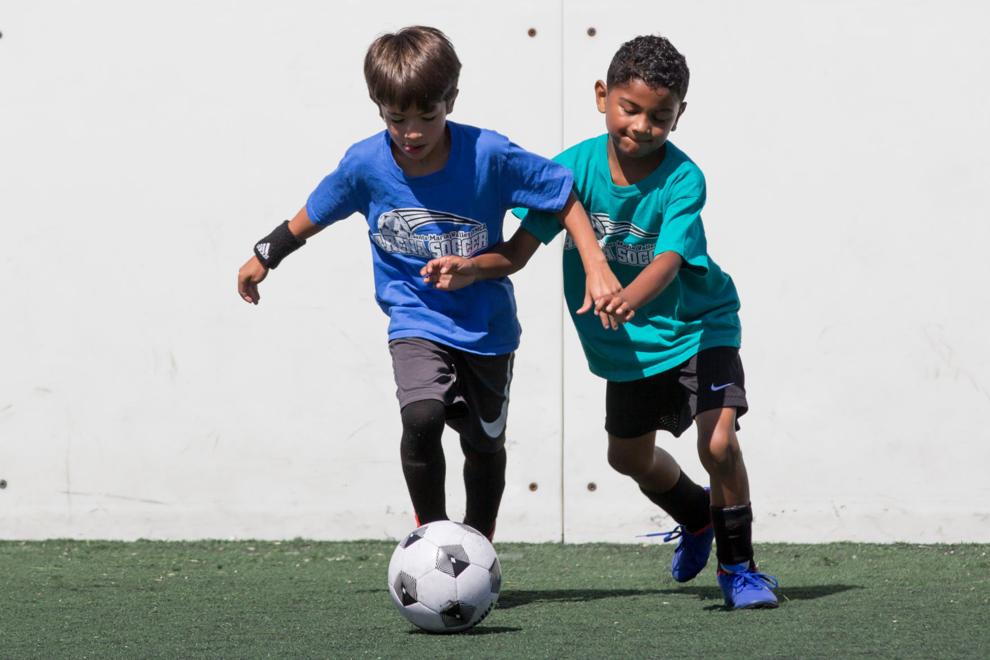 080319 YMCA Arena Soccer 09.jpg
Updated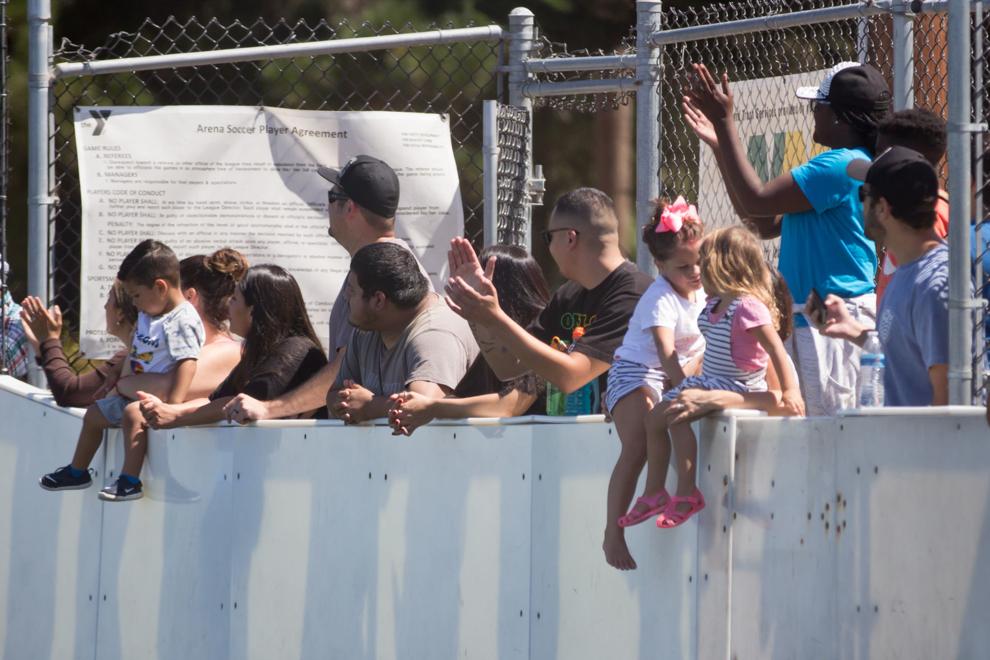 080319 YMCA Arena Soccer 10.jpg
Updated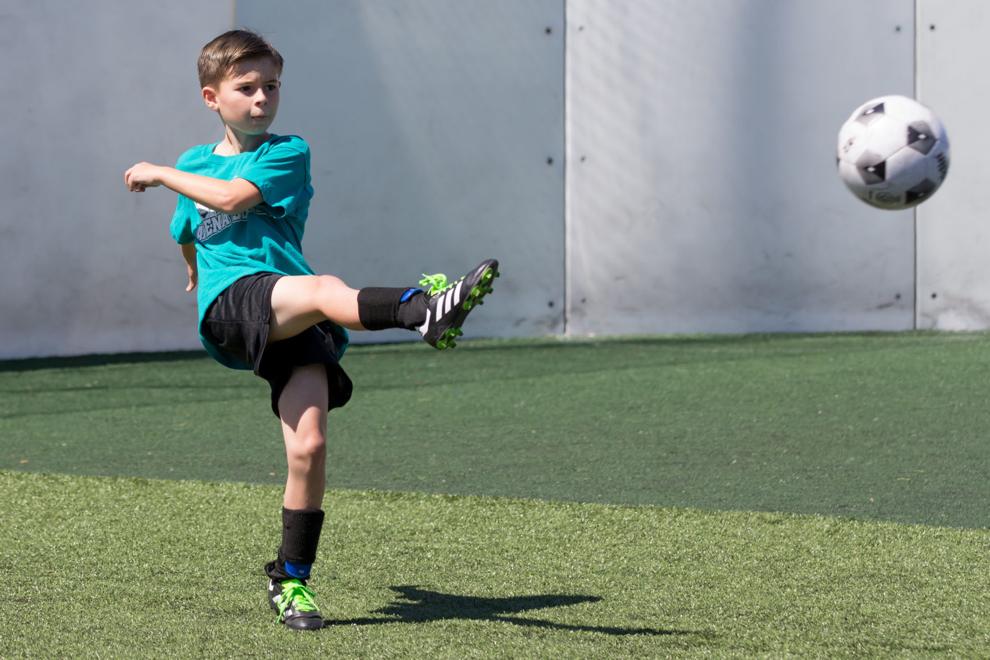 080319 YMCA Arena Soccer 11.jpg
Updated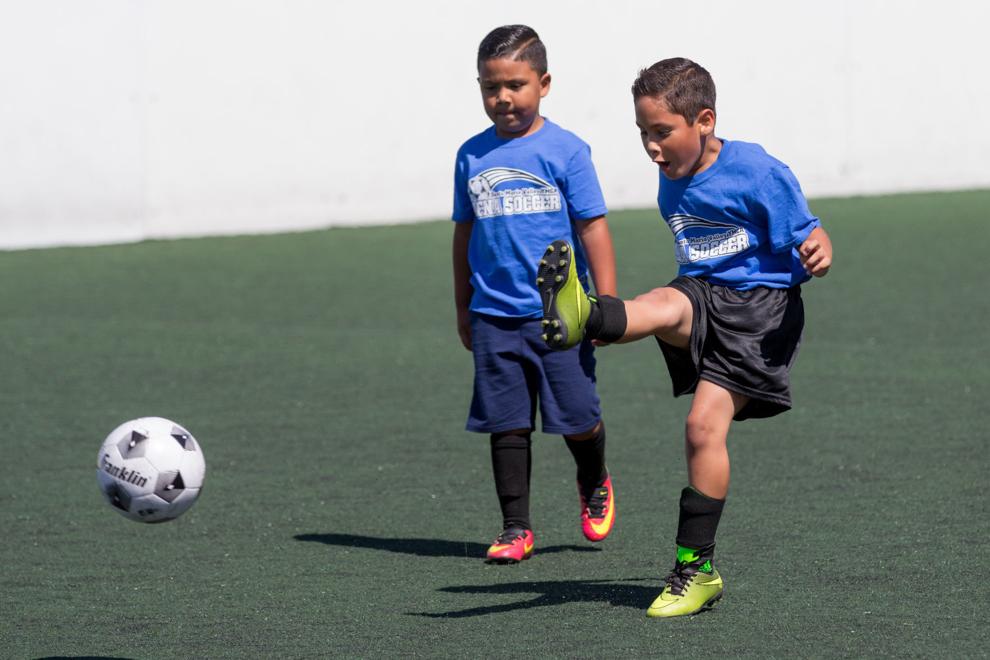 080319 YMCA Arena Soccer 03.jpg
Updated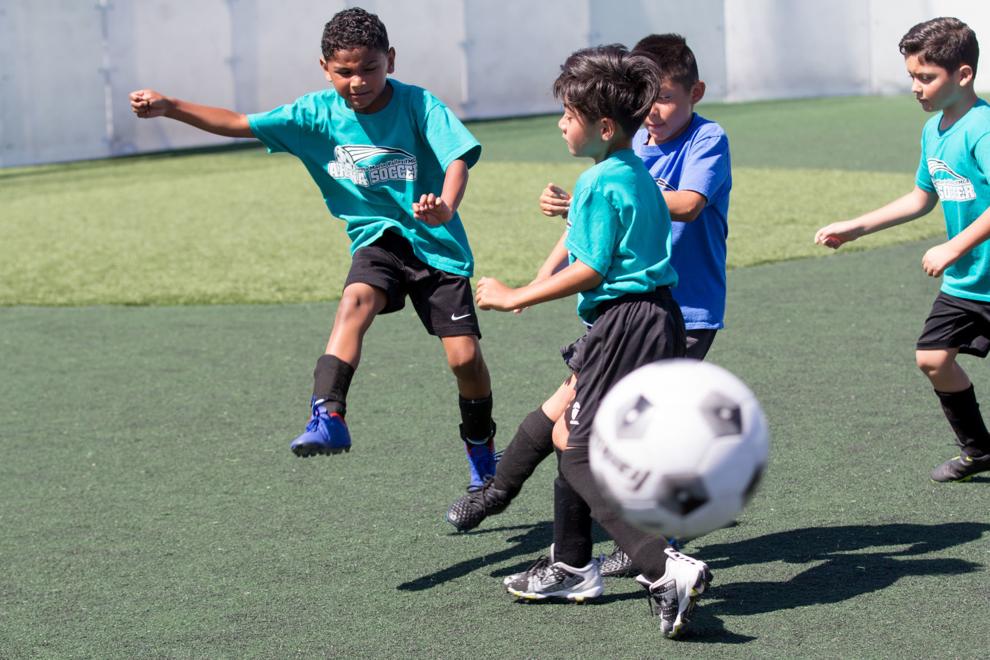 080319 YMCA Arena Soccer 04.jpg
Updated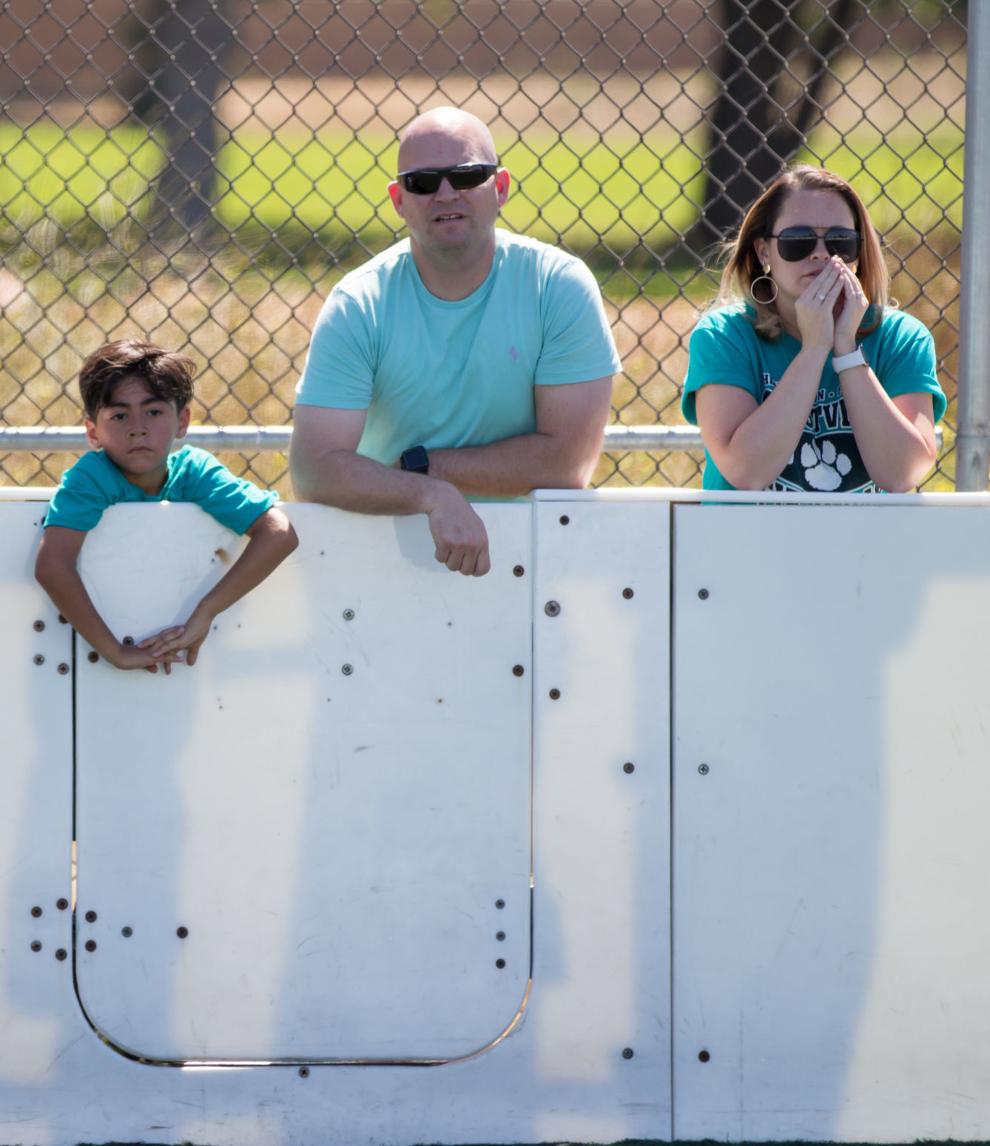 080319 YMCA Arena Soccer 05.jpg
Updated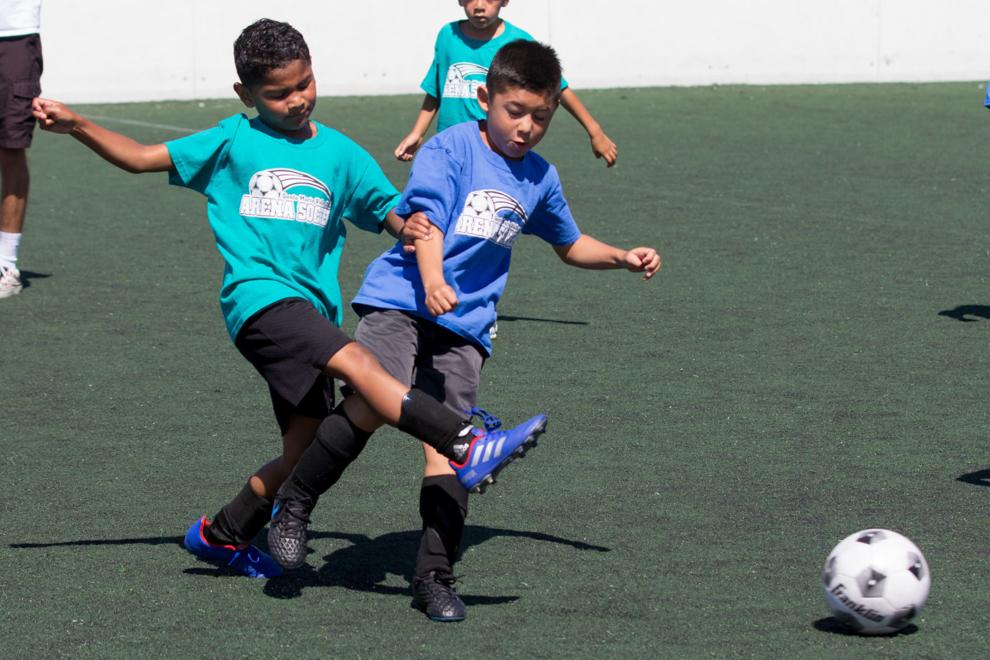 080319 YMCA Arena Soccer 06.jpg
Updated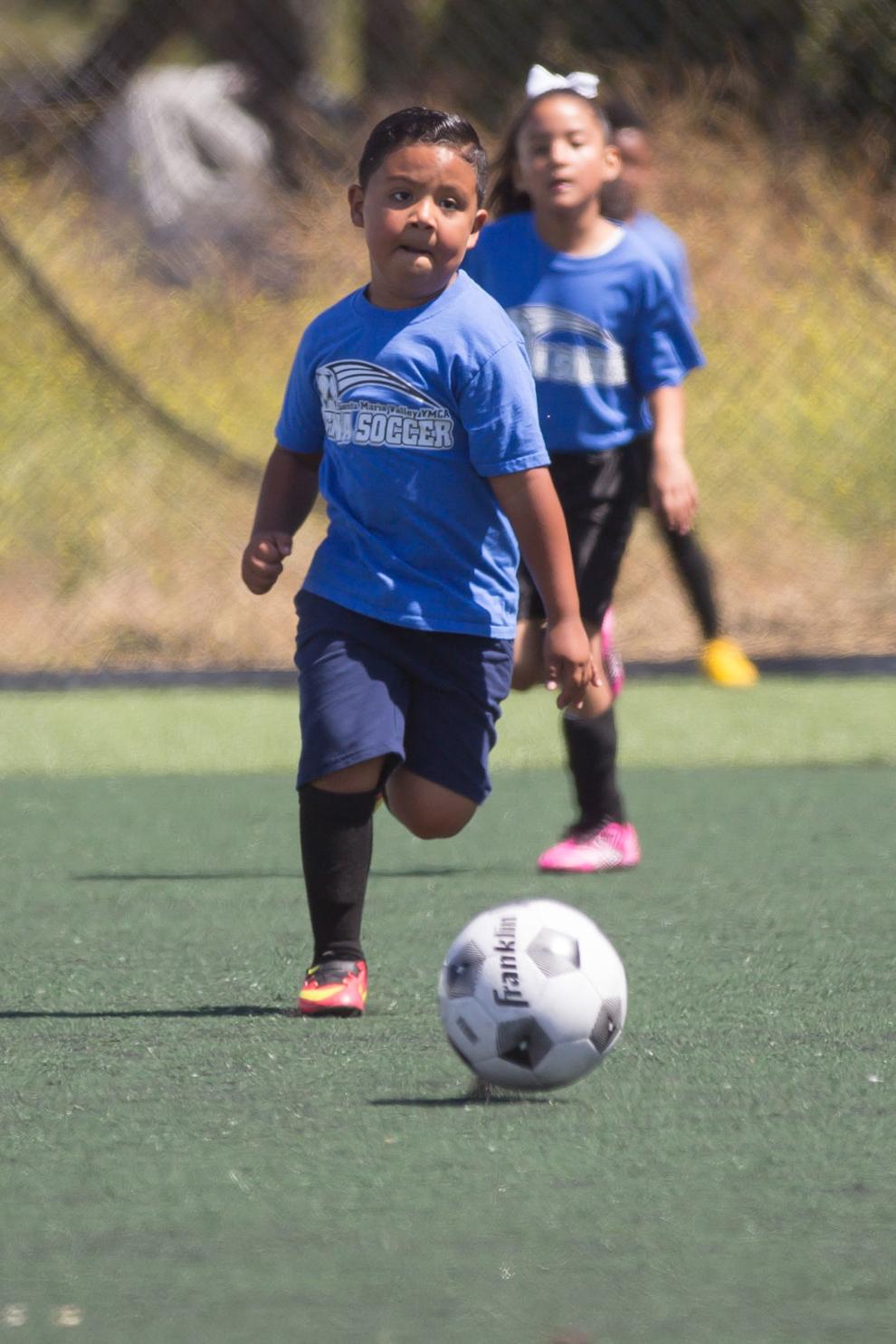 080319 YMCA Arena Soccer 08.jpg
Updated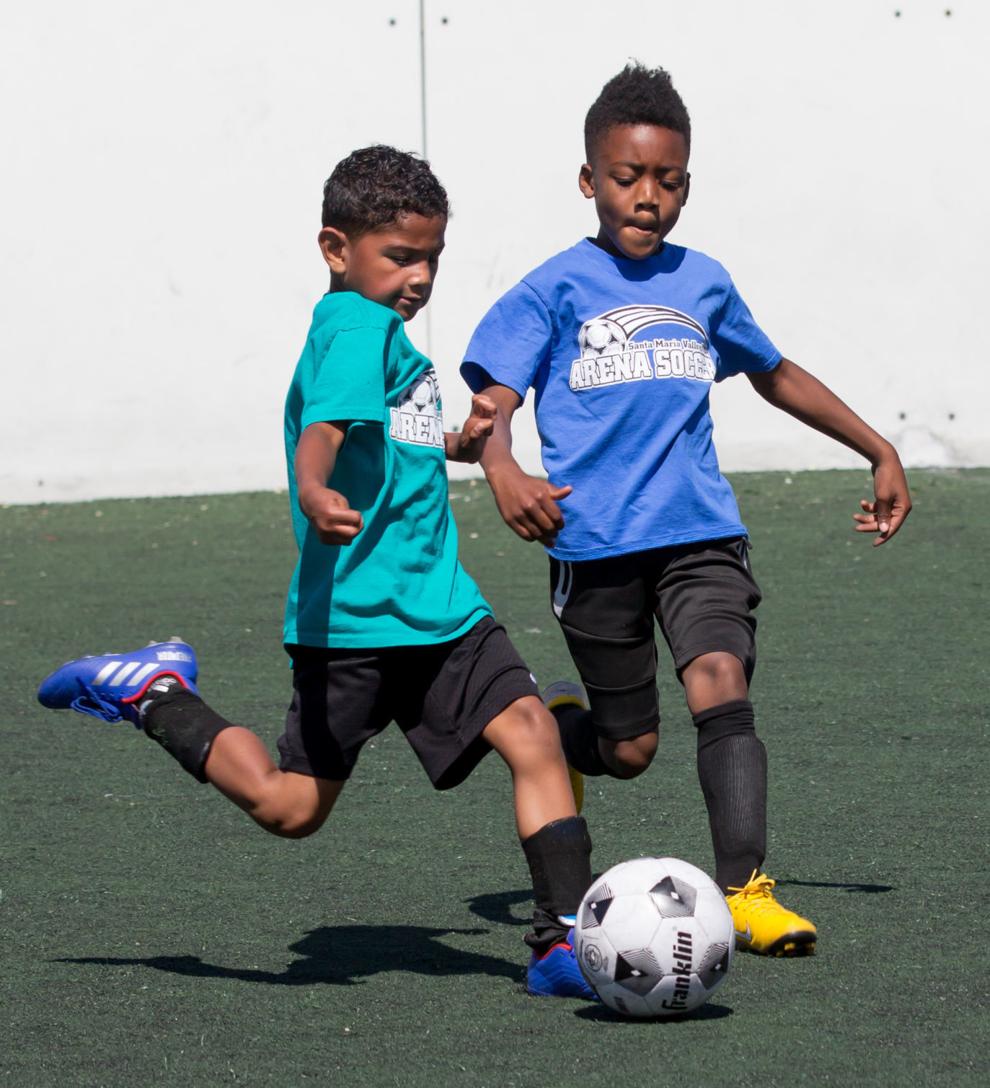 080319 YMCA Arena Soccer 12.jpg
Updated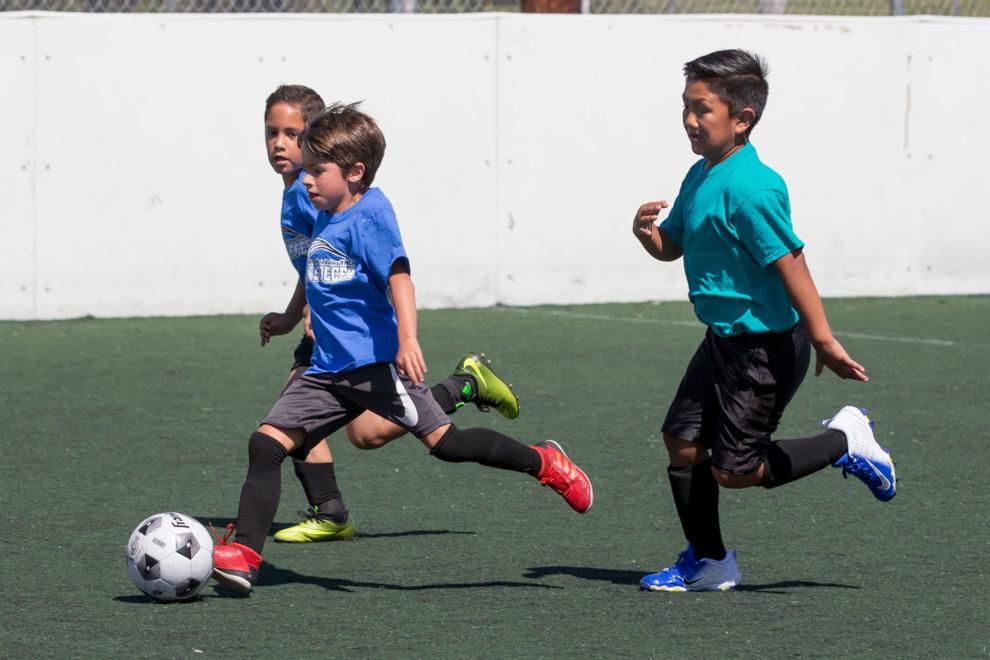 080319 YMCA Arena Soccer 13.jpg
Updated