Winning a World Series is the dream of every young ballplayer in the country who picks up a bat or ball and pretends it's the critical moment …
Winning a CIF championship — any CIF championship — is tough.
Editor's Note: Hancock basketball players Lavell White and Ali Mohammed were arrested and charged with murder on Jan. 10, 2015. Although the a…
What a long, strange year it has been for Santa Maria's Alan Johnson.
Santa Ynez Valley Union High School was founded in 1896. And in the first 118 or so years of its existence, the students and athletes there ce…
Celebratory jumps in the pool never get old for water polo coaches, and Arroyo Grande 's girls water polo team and head coach Steven Allen end…
Hancock's softball team won about 90 percent of its games last season.
Before his second coaching stint with the St. Joseph girls, Torres had a successful run with the St. Joseph boys, guiding the Knights to two s…
Some familiarity bred comfort for Jamin Magness when it came to Dallas Baptist, so Dallas Baptist will be where the Valley Christian Academy s…
Julian Araujo has a potential chance to start for the Los Angeles Galaxy in its MLS game against the Portland Timbers Monday in the MLS is Bac…
"That's my dream, my ultimate goal, to play at the professional level," said the Righetti High School alum.
In 2013, Twitchell received two devastating diagnoses. Doctors determined he had developed Frontotemporal Dementia and Amyotophic Lateral Scle…
UPDATE: Here are the vote totals for each matchup as of 1:30 p.m. on July 10.
During the summer access period, players may engage in eight hours of weight training, conditioning and film review (not more than two hours) …
"That's my dream, my ultimate goal, to play at the professional level," said the Righetti High School alum.
"Given the CCCAA's decision, the Allan Hancock College athletic department will plan for an extremely busy spring season," athletic director K…
The California Community College Athletic Association is moving all sports, even football, to the spring. The decision announced Thursday was …
Cal Poly junior outfielder Elijah Greene has signed an undrafted free agent contract with the Los Angeles Angels, according to Baseball America.
People who long to start again in their respective sports should look to the example set by the vast majority of those who have done so.They'r…
Now he is awaiting his orders to report to Military Police Officer Camp Vilseck in Stuttgart, Germany.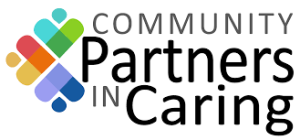 Community Partners in Caring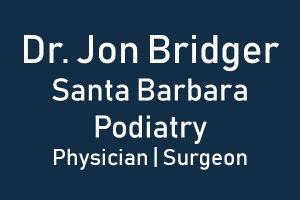 Dr. Jon Bridger - Santa Barbara Podiatry

Fusion Colors Auto Body Repair
Sports fans will have to embrace a "new normal," which probably means not being able to attend live events at crowded stadiums, for the rest o…
The seventh pick in the NFL draft has yielded only two Hall of Fame players, so far. Find out who they are, and the player that will likely jo…
With the NFL draft a little over a week away, we are examining the top players and teams at each pick. Find out who your team took with the ei…
Talented linebackers are a recent trend at pick nine in the NFL Draft. Find out what other top players were picked in this spot.
A look at the players selected in the NFL Draft at pick 10.
Major League Baseball is considering playing the delayed 2020 season in empty stadiums in Arizona, using the 10 spring training ballparks in t…
Von Miller had to catch his breath after finding out he got every vote for the 2010s All-Decade Team. Miller, Tom Brady, J.J. Watt and Adrian …