Winning a World Series is the dream of every young ballplayer in the country who picks up a bat or ball and pretends it's the critical moment …
Winning a CIF championship — any CIF championship — is tough.
Editor's Note: Hancock basketball players Lavell White and Ali Mohammed were arrested and charged with murder on Jan. 10, 2015. Although the a…
What a long, strange year it has been for Santa Maria's Alan Johnson.
Santa Ynez Valley Union High School was founded in 1896. And in the first 118 or so years of its existence, the students and athletes there ce…
Celebratory jumps in the pool never get old for water polo coaches, and Arroyo Grande 's girls water polo team and head coach Steven Allen end…
Hancock's softball team won about 90 percent of its games last season.
The people who watched Ryan Church play Little League baseball in Lompoc probably weren't too surprised to see him carve out a solid seven-yea…
Though Parham lost his first career start, he captained St. Joseph to wins in their next six games en route to a PAC 7 League championship. Pa…
Like clockwork, Hollister, who spent more than a decade coaching girls and boys tennis at Arroyo Grande High School, would phone the local new…
She won three CIF-SS titles and one state championship. That's four more titles than the total league games she lost during her career. (Madri…
Things have been pretty tough for Cabrillo's football team this past decade.But not all of it was bad. 
Sports have been written off and discounted as a welcomed distraction lately, something to watch on TV to get our minds off the chaos around us.
The Pac-12 took a significant step toward joining the Big Ten in playing football in the fall, getting clearance to hold full-fledged practice…
When it came time to confront a global pandemic, we should've known college football would whiff on the tackle.
Players for Kansas State and Arkansas State locked arms on the sidelines with their teammates before the game in Manhattan, Kansas. K-State pl…
Cal Poly women's golf coach Sofie Aagaard has been selected as one of four coaches for the 2021 Arnold Palmer Cup, to be held in December 2021…
Now Baro is attending school, and playing soccer, at William Penn University, an intercollegiate NAIA school in Oskaloosa, Iowa. Baro was in g…
Tuggle, who committed to swim for the University of Virginia last month, won the girls 500 freestyle and finished second in the 200 free at th…
With so much uncertainty, trying to figure how this will go is impossible. But there will be games, including a few this weekend, though the u…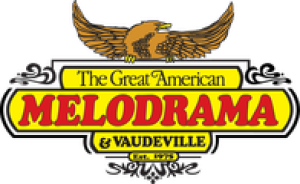 The Great American Melodrama & Vaudeville
Sports fans will have to embrace a "new normal," which probably means not being able to attend live events at crowded stadiums, for the rest o…
The seventh pick in the NFL draft has yielded only two Hall of Fame players, so far. Find out who they are, and the player that will likely jo…
With the NFL draft a little over a week away, we are examining the top players and teams at each pick. Find out who your team took with the ei…
Talented linebackers are a recent trend at pick nine in the NFL Draft. Find out what other top players were picked in this spot.
A look at the players selected in the NFL Draft at pick 10.
Major League Baseball is considering playing the delayed 2020 season in empty stadiums in Arizona, using the 10 spring training ballparks in t…
Von Miller had to catch his breath after finding out he got every vote for the 2010s All-Decade Team. Miller, Tom Brady, J.J. Watt and Adrian …