At 35, Cristiano Ronaldo is struggling to regain his famous explosiveness following the three-month break for the coronavirus pandemic.
LONDON (AP) — English Premier League jerseys will feature "Black Lives Matter" instead of player names for the first 12 games after the compet…
"Julian texted me Wednesday and said, 'Hey, workers here did so much for me, I wanted to give something back," said Lompoc High principal Paul…
Major League Soccer and its players association have reached agreement in principle on a new five-year collective bargaining agreement that ea…
The Santa Maria boys soccer team scored a goal in the 78th minute to beat Arroyo Grande 1-0 in a Mountain League game Tuesday afternoon. 
Nine Hancock College men and six Hancock women have earned All-Western State Conference North soccer recognition.
U.S. national team star Megan Rapinoe has been named Sportsperson of the Year by Sports Illustrated.
Righetti had three near misses in the first half Tuesday night. The Warriors had three more in the second. Then they started connecting. Joe B…
In 2017, the Hancock College women's soccer program did not field a team.In 2019, the Hancock women's soccer team has made history. The 2019 e…
The Hancock College men came from 3-1 down to beat Moorpark 4-3, and the Hancock women played Los Angeles Pierce to a O-0 draw in a Western St…
Soccer, one of the world's most popular sports, has been linked to chronic traumatic encephalopathy (CTE), a degenerative brain disease.
Nearly 100 young baseball and softball players, along with parents, coaches and youth league organizers, marched in front of the Recreation an…
Megan Rapinoe wins the 2019 FIFA Women's World Player of the Year honor and Jill Ellis is named named the top women's coach.
The Pioneer Valley Panthers completed a remarkable comeback Tuesday night, defeating the Santa Ynez Pirates 3-2 in a non-league girls volleyba…
"There is no reason why a woman could not do this." But the NFL needs to do it right.
This Hungarian-born sport involves playing with a soccer ball on a surface that resembles a curved table tennis table. 
Youngsters scurried about the Santa Maria YMCA outdoor arena soccer complex on a warm Saturday morning during another session of the YMCA's yo…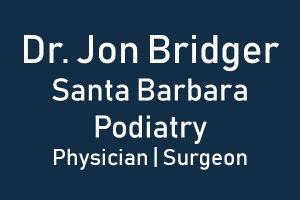 Dr. Jon Bridger - Santa Barbara Podiatry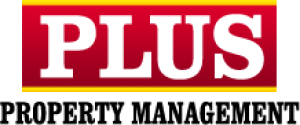 Plus Property Management Santa Maria
Fans lined New York's Canyon of Heroes on Wednesday as the World Cup-winning U.S. women's national soccer team was honored with a ticker tape parade.
The U.S. won its fourth title, 2-0, over the Netherlands, which was appearing in its first World Cup final.
Follow the latest from the game live, as the United States attempts to win the 2019 Women's World Cup.
The U.S. women's soccer team beat England, 2-1, to head to the World Cup final July 7.
The team beat France 2-1 in Friday's quarterfinal and now faces England July 2.
Megan Rapinoe scored two goals as the United States knocks out France. The 2-1 victory sends the team to a semifinal against England.