The Elks' Unocal Event Center was packed Thursday morning.
A full house on hand for the annual Minetti Mini Rodeo.
This rodeo by the children, for the children, with junior rodeo cowgirls and cowboys competing for championship buckles in breakaway roping, team roping and barrel racing.
And Cal Poly rodeo was in the arena, putting on rough stock demonstrations in saddle bronc and bull riding.
The young competitors each earned their spots in the Minetti Mini Rodeo at the Mini Rodeo qualifier on Sunday, April 14.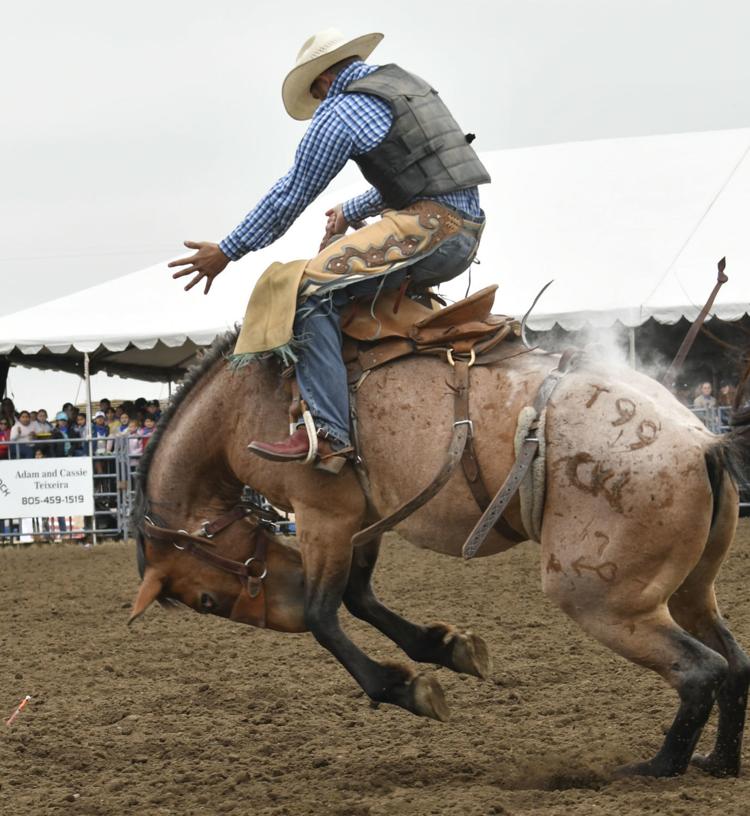 The top five in each event were invited back Thursday for their championship runs.
First out the gates were the breakaway ropers.
The 13- to 17-year-old ropers took the first shot in the spotlight.
Sammy Massey, from Templeton High School, was second after qualifying but her 4.54-second run vaulted her to the championship.
Righetti High's Regan Fowler, Clarence Minetti's great granddaughter, had a 4.75-second run that jumped her all the way up from fifth to second place. Fowler was followed by Sophia Patino (Righetti), Delaney Browder (SLO High) and Gracie Lopez (Santa Ynez High).
In the 12-and-under breakaway, Blochman Elementary's Sadie Grant improved from third place to the championship with a 17.03-second run. Grant was followed by Cade Branquinho (Los Olivos Elementary), Kylee Branquinho (Los Olivos Elementary) and Addie Shelly (Solvang School).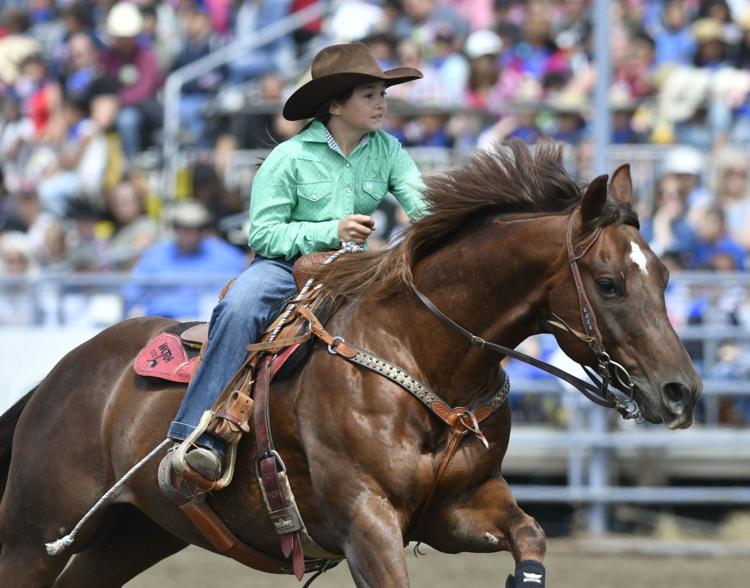 Junior team roping was next into the arena with five of the eight finalists hailing from Templeton High.
Header Josie Pereira (Family Partnership School) and heeler Ashley Lewis (Templeton High) had the morning's only qualifying run, at 15.06 seconds, to win the champions' buckles.
Santa Ynez High's Enrique Ramirez and Foothill Tech's Nicholas Realzola finished second followed by Dylan Fleming (St. Patrick High) and Lacey Lewis (Templeton), Lewis and Blayne Twisselman (both Templeton) and Massey and Realzola.
The youth cowgirls and cowboys got to take a break as head coach Ben Londo's Cal Poly cowboys demonstrated bull and saddle bronc riding.
And the lone saddle bronc rider was a familiar face and local favorite — Santa Ynez High graduate Ethan Usher.
Usher was a regular at the Minetti Mini Rodeo but the 2018 Mini was the last time he was eligible for Minetti championships.
You have free articles remaining.
Now a freshman on the Cal Poly team, it was his first chance to ride a bucking bronco before a live crowd.
"I've mainly been a steer wrestler so this is my first time riding a bucking bronc in a rodeo," said Usher "It's always great to be out here at the Elks Rodeo."
Unfortunately, Usher's stay at the Mini was short lived. He hit the dirt (head groundskeeper Joey "Joe Dirt" Silva's award-winning arena dirt) before the eight-second horn went off.
Poly's bull riders didn't fare any better — they showed just how rough rough-stock riding can be.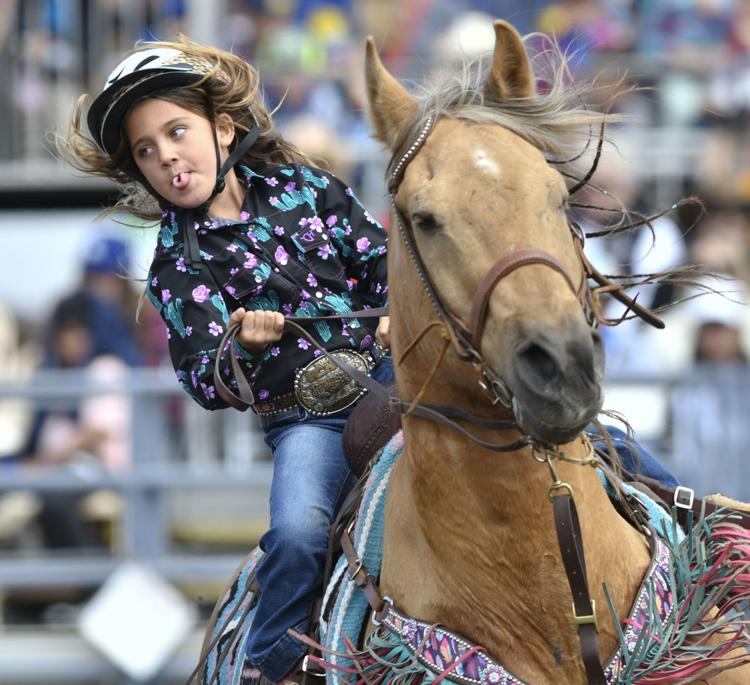 Paul Vos, Jake Fellom and Arroyo Grande's Cole Tart were each introduced to Silva's masterpiece just seconds into their rides.
The one bull rider who brought the crowd to its feet was Kipton Oliveira.
The Atascadero cowboy posted a 92-point ride.
And Oliveira is just 9 years old.
He rides mini-bulls and has already qualified for the World Bull Riding Finals in Abilene, Texas, and the IMBA Finals in Las Vegas.
Then it was back to the Minetti competition with barrel racing in the arena for the final go-round.
Up first were the 6-and-under riders where McCoy Draper (Dorothea Lange Elementary) took home the championship buckle after a 22.51-second race. Robby Alexander (Solvang Elementary), Oakley Ganibi (home schooled) and Chet Chaves (Little Pumpkins Preschool) followed.
Joseph Gamble (Pacific Christian) rode off with the 7-9 title followed by Jameson Branquinho (Los Olivos Elementary), Lillian Stone (St. Rose), Jaycee Chaves (Blochman) and Charlee Teixeira (Dorothea Lange).
"It feels good to win," said Gamble. "I was scared because I was going so fast but it was still a lot of fun."
Gamble will be back for the Elks team roping where he'll team up with his grandfather, Poppa John Rivas.
Sadie Grant won her second buckle, topping the field in the 10-13 barrels ahead of Alexius Jones (Blochman), Kennedi Gamble (Orcutt Junior High), Teagan Ross (Nipomo Elementary) and Shaylee Baxley.
"In the breakaway, I just ran up there and caught my calf," said Grant. "I just went as fast as I could in the barrel race. It feels good to win and I had a lot of fun."
Makenna Machado had an adventure in her championship ride in 14-17 barrels.
Machado hit the second barrel, tipping it up in the air. It balanced on one edge, seemingly forever, before falling back into place which meant Machado's 17.12-second run was good for the title.
"I knew I hit it and it was still standing when I got by," said Machado. "I snuck a look back at the barrel and saw it stayed up. I was happy about that. I get to go back to school next week as a Minetti Mini Rodeo champion."
Actually, a two-time champion since Machado won the same event last year.
Machado was followed by Karli Huguenard (Righetti), Haliegh Grant (Blochman), Pereira and Massey.
053019 Mini Rodeo news 06.jpg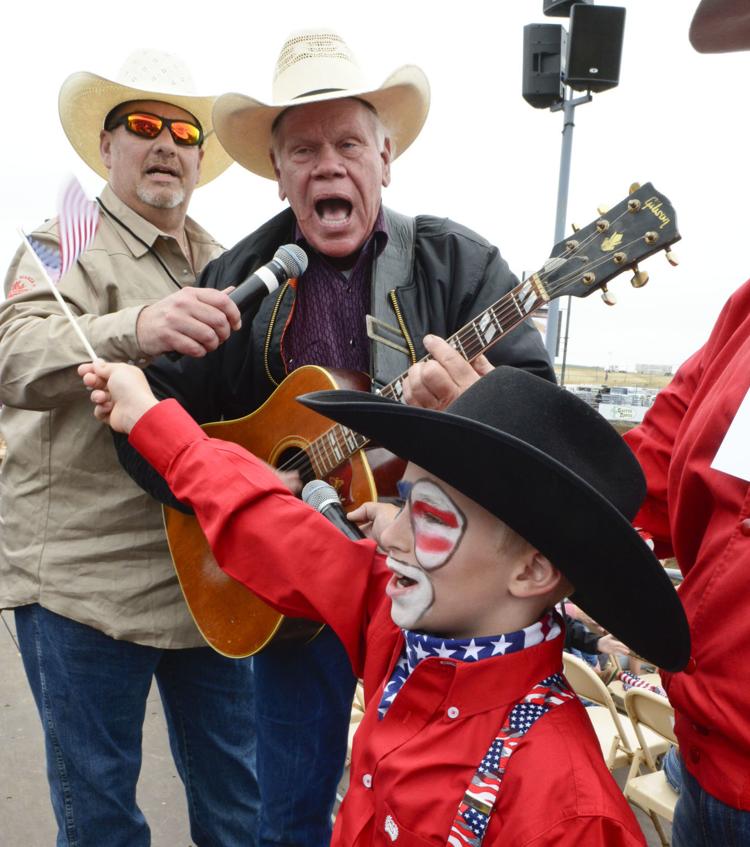 053019 Mini Rodeo news 01.jpg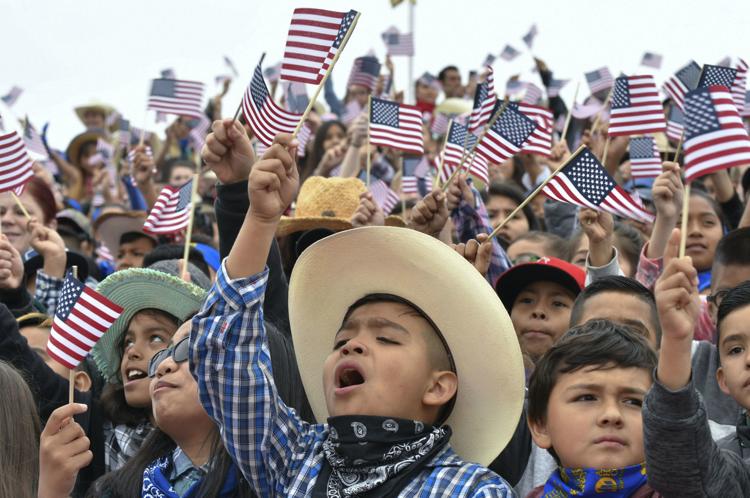 053019 Mini Rodeo news 02.jpg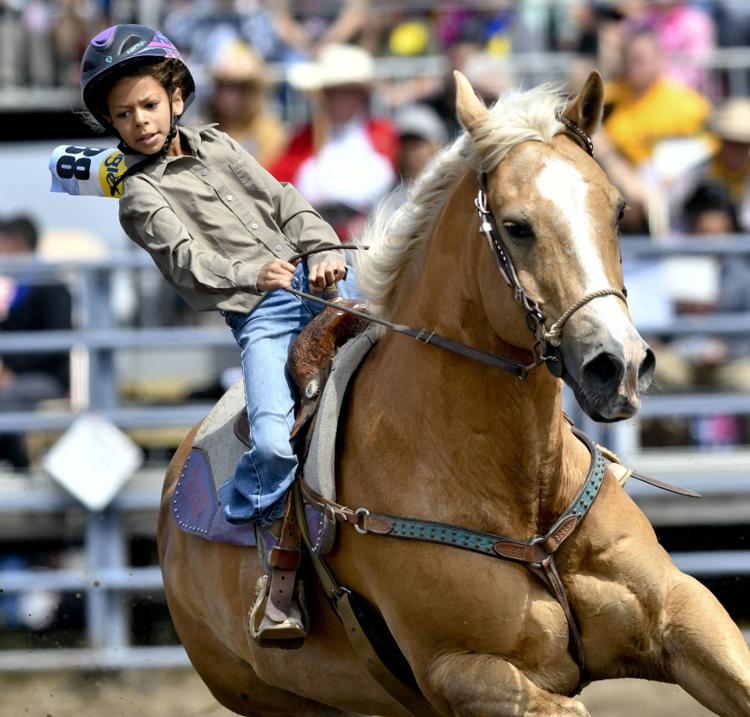 053019 Mini Rodeo news 04.jpg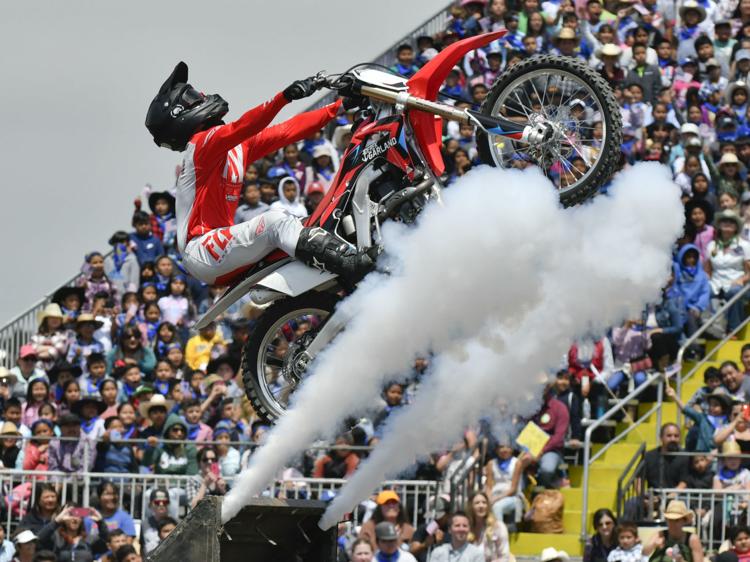 053019 Mini Rodeo news 05.jpg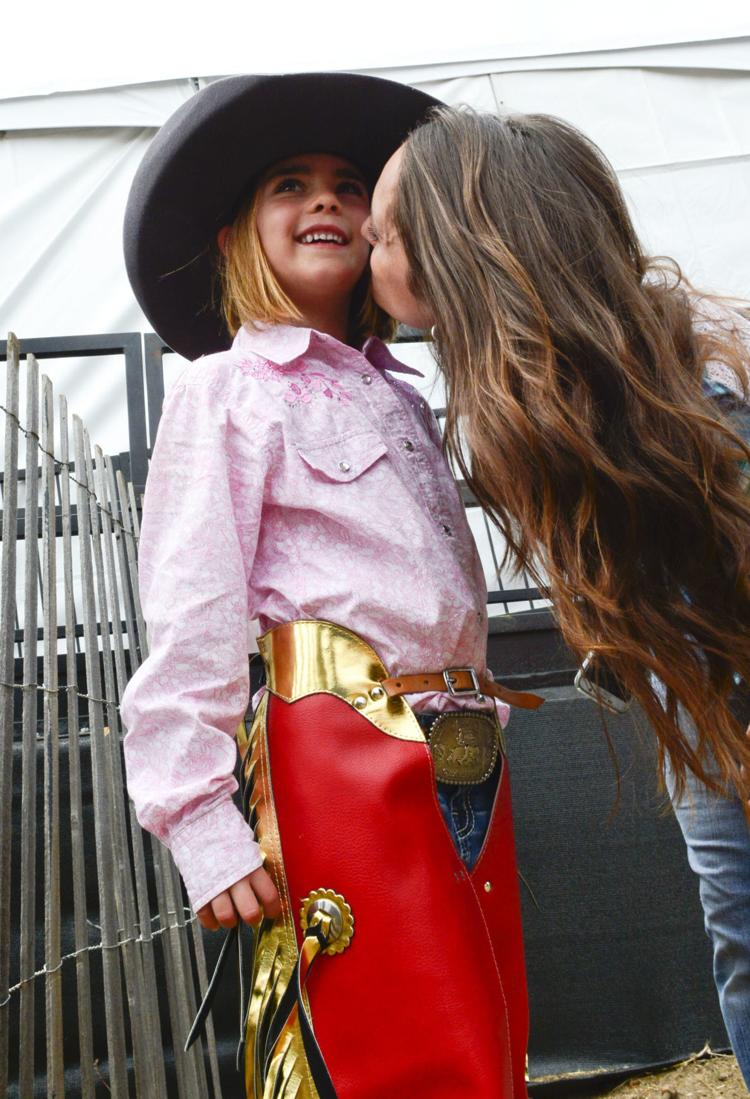 053019 Mini Rodeo news 07.jpg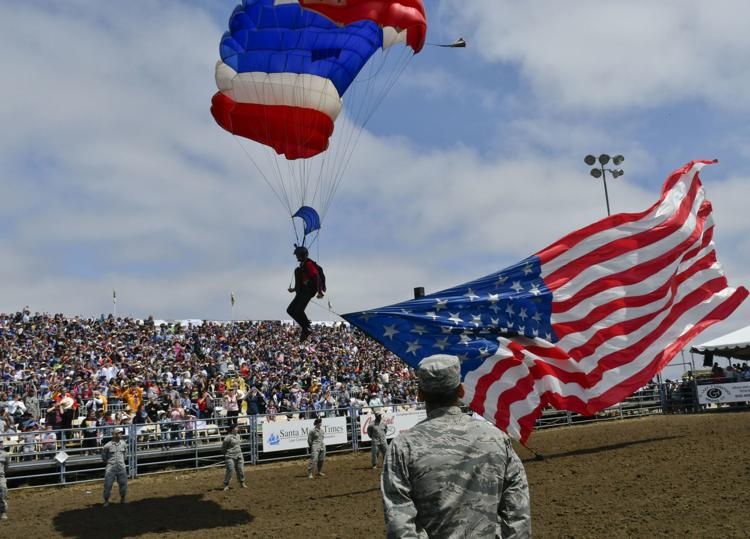 053019 Mini Rodeo news 08.jpg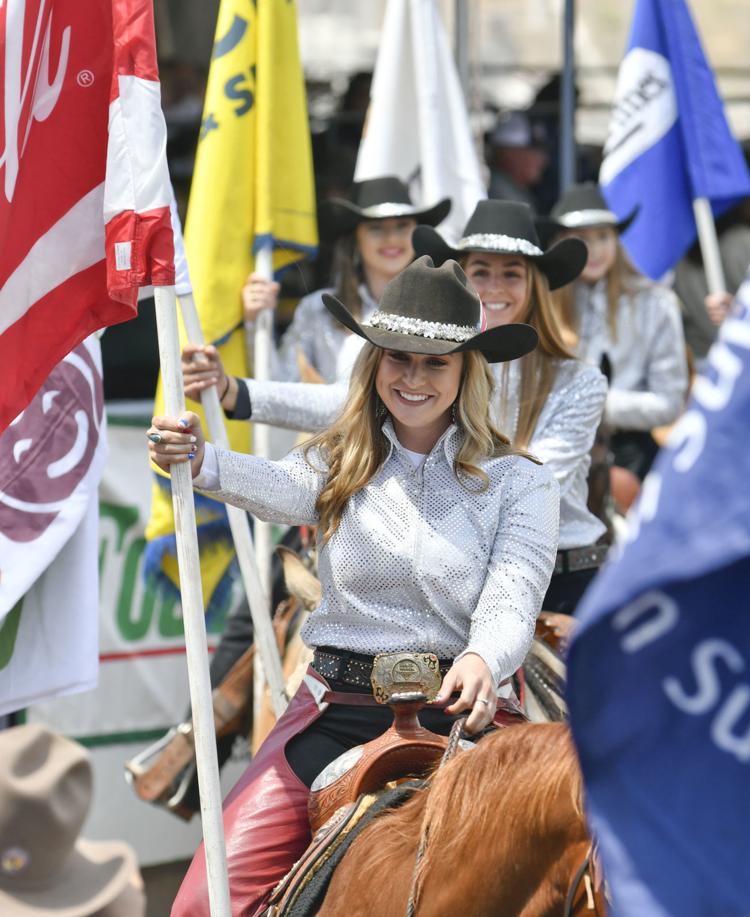 053019 Mini Rodeo news 09.jpg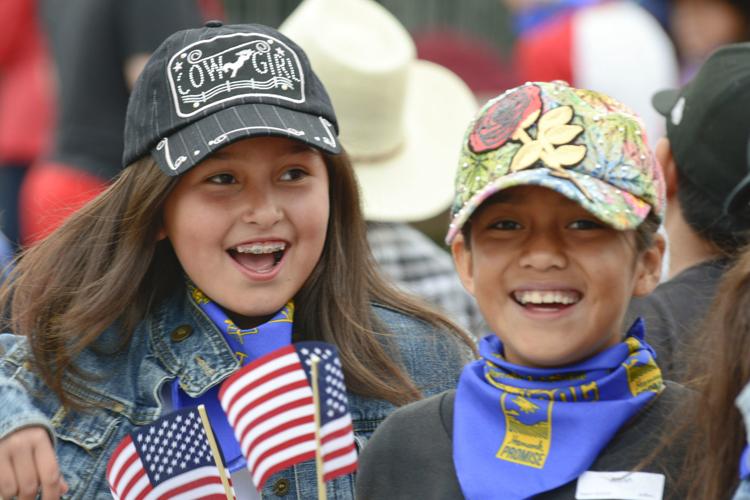 053019 Mini Rodeo news 10.jpg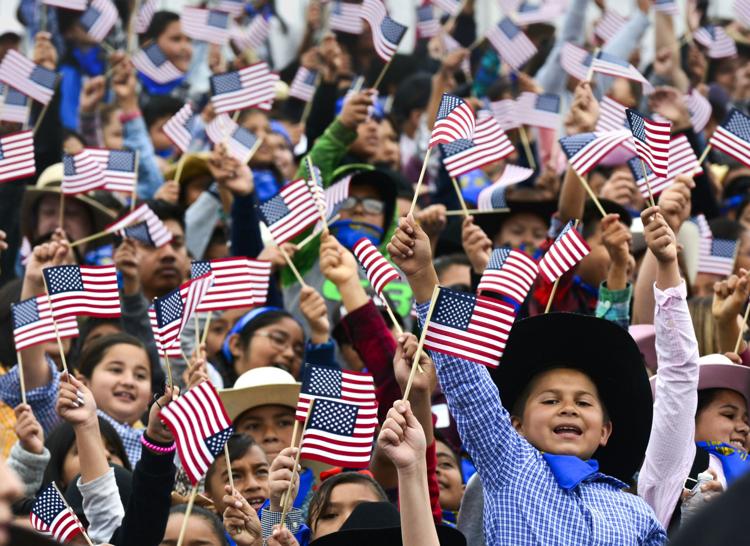 053019 Mini Rodeo news 12.jpg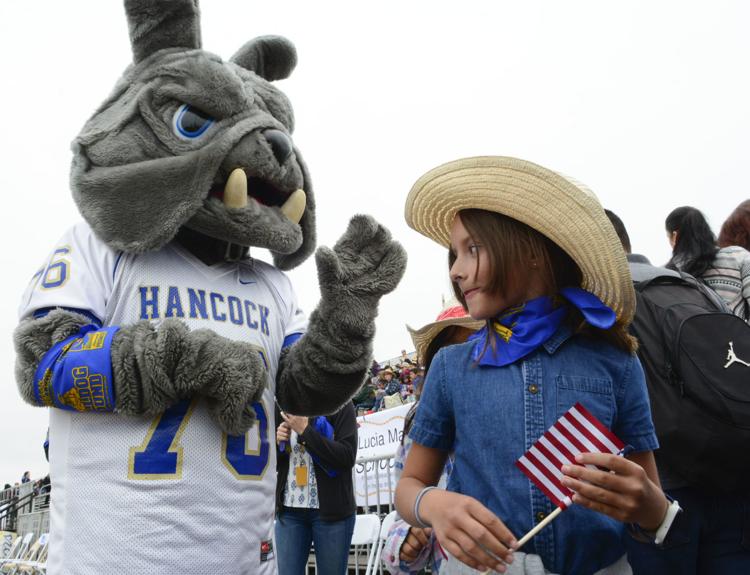 053019 Mini Rodeo news 13.jpg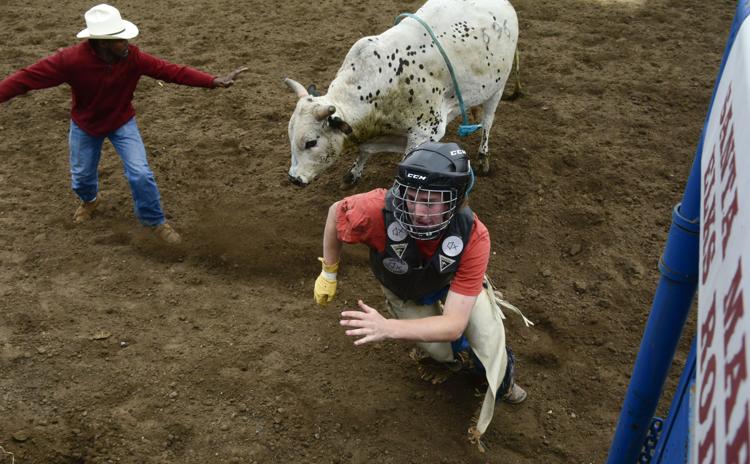 053019 Mini Rodeo news 14.jpg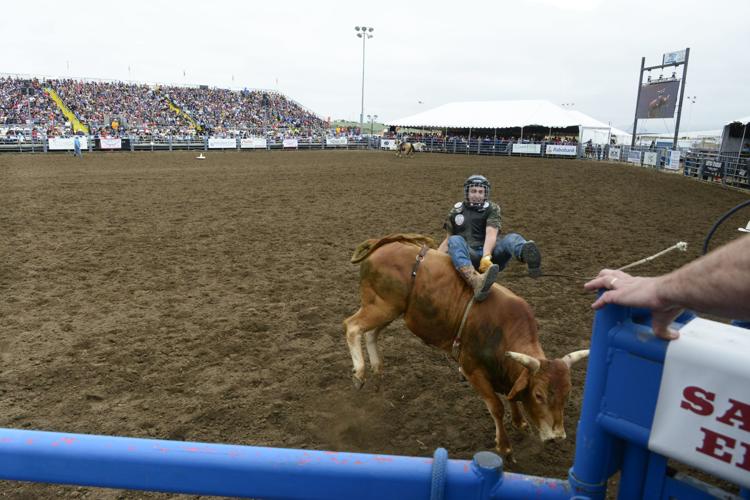 053019 Mini Rodeo news 15.jpg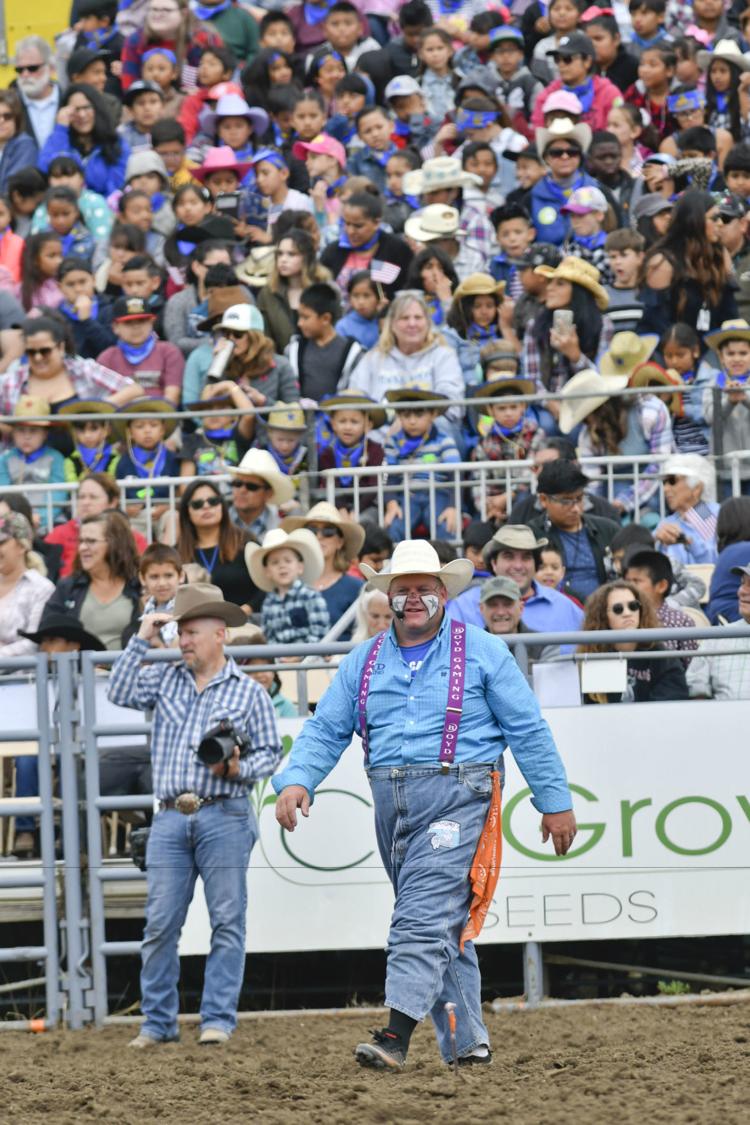 053019 Mini Rodeo news 16.jpg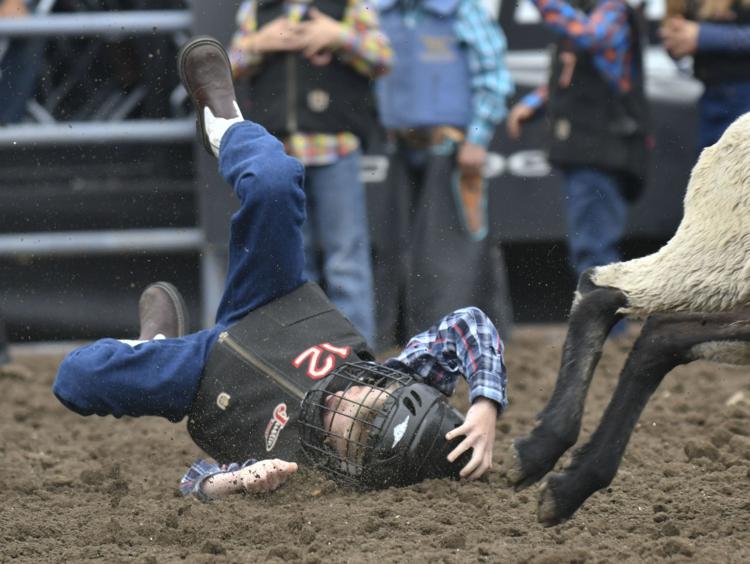 053019 Mini Rodeo news 17.jpg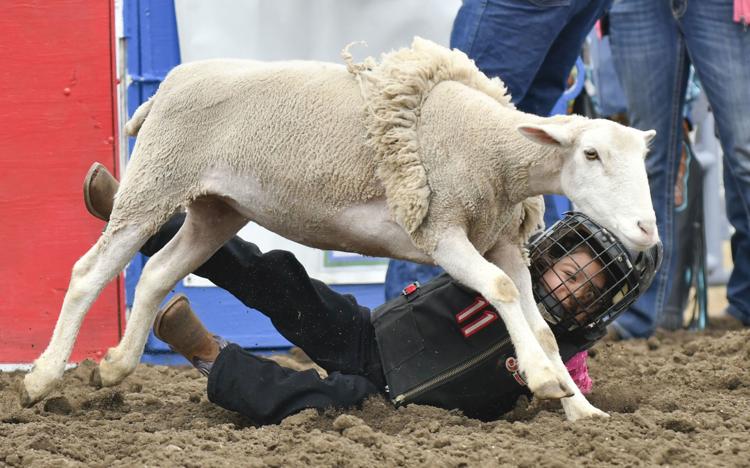 053019 Mini Rodeo news 18.jpg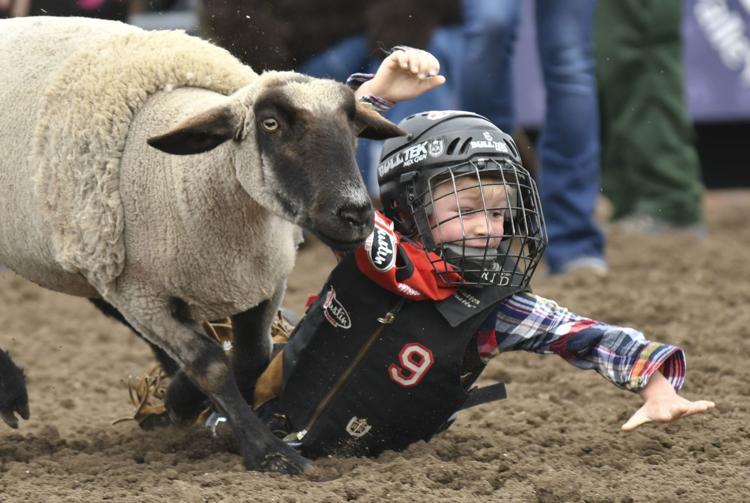 053019 Mini Rodeo news 19.jpg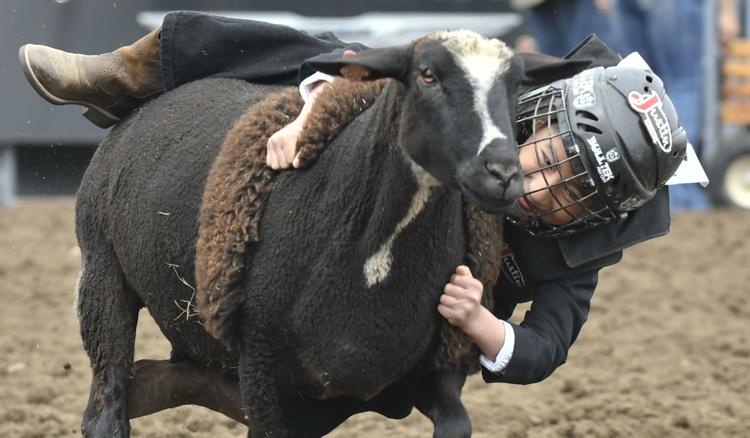 053019 Mini Rodeo news 20.jpg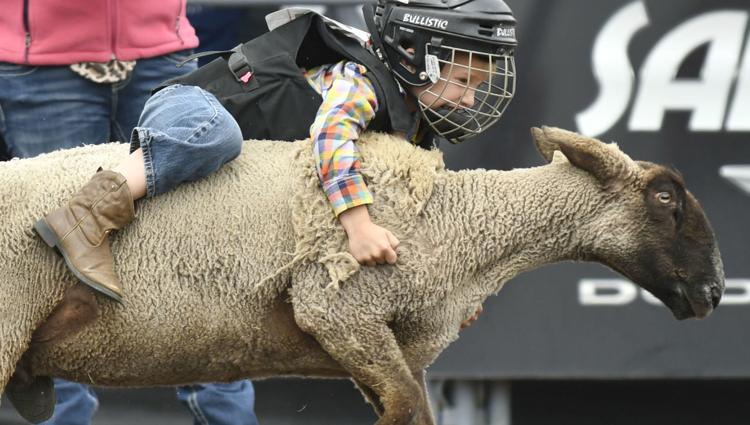 053019 Mini Rodeo news 21.jpg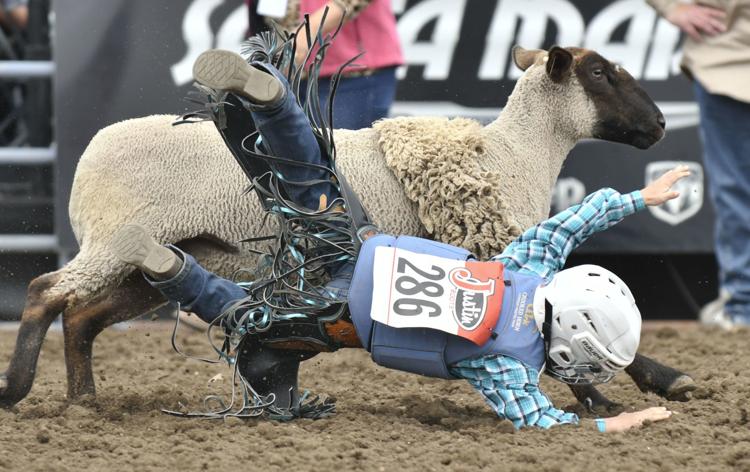 053019 Mini Rodeo news 22.jpg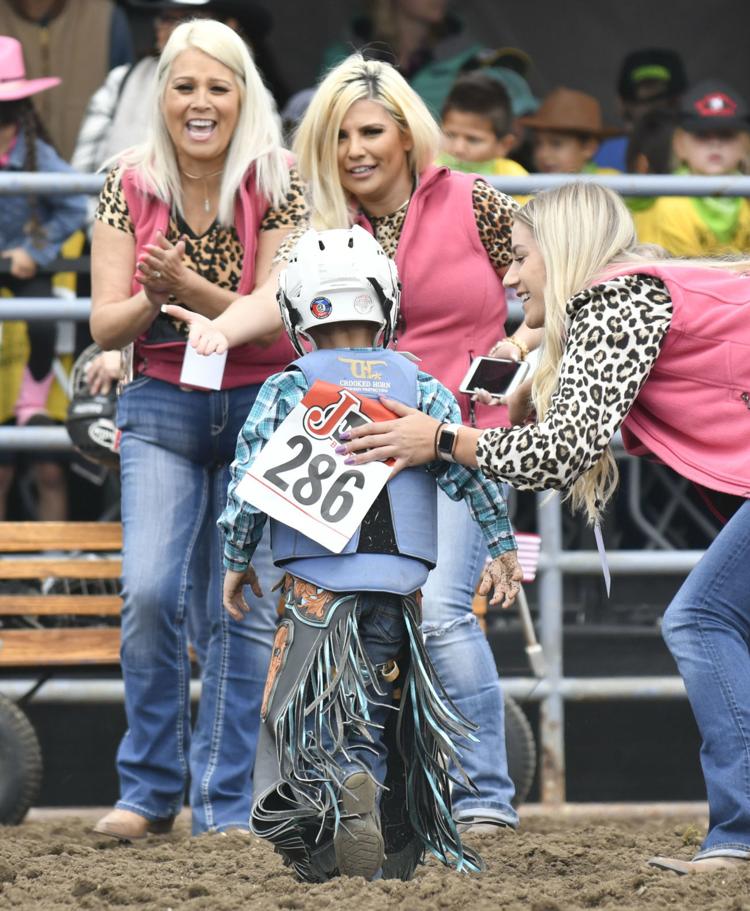 053019 Mini Rodeo news 23.jpg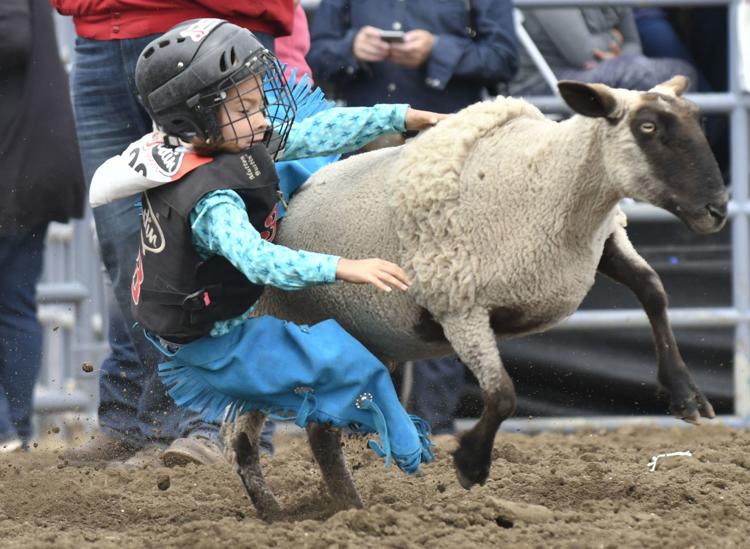 053019 Mini Rodeo news 24.jpg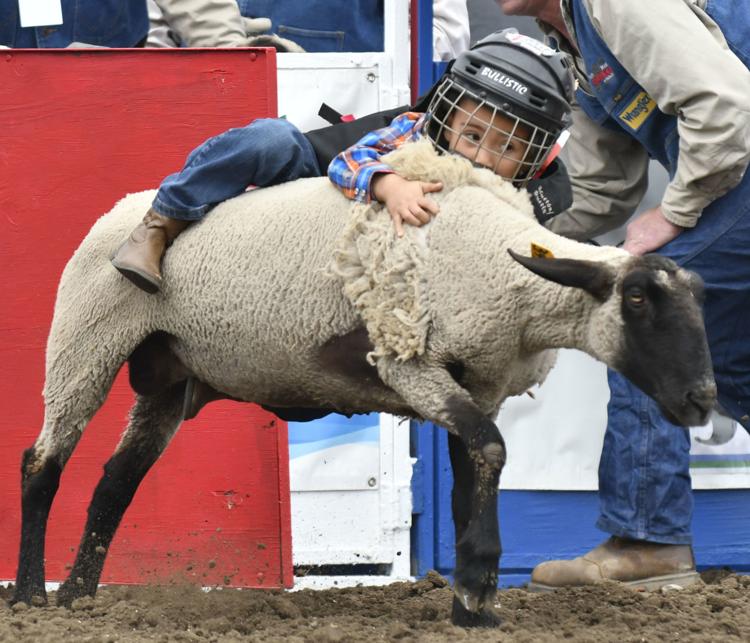 053019 Mini Rodeo news 25.jpg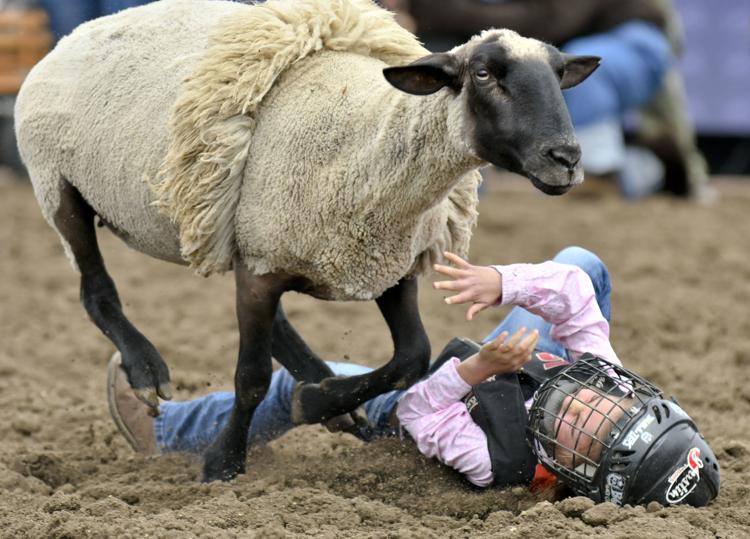 053019 Mini Rodeo news 26.jpg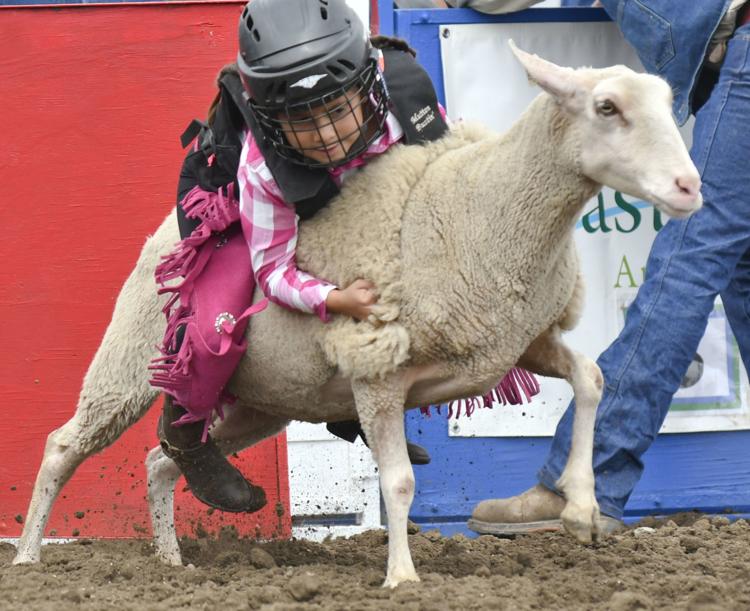 053019 Mini Rodeo news 27.jpg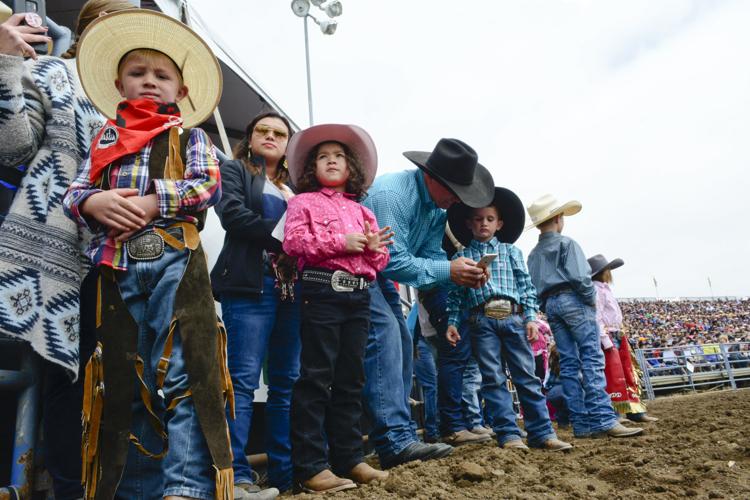 053019 Mini Rodeo news 28.jpg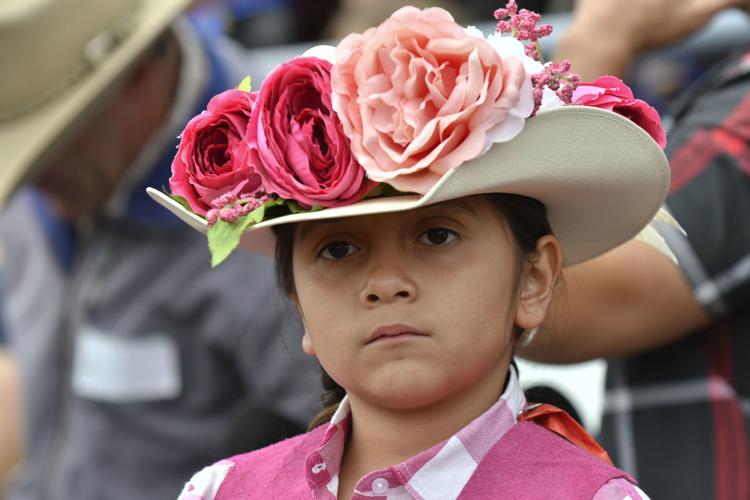 053019 Mini Rodeo news 29.jpg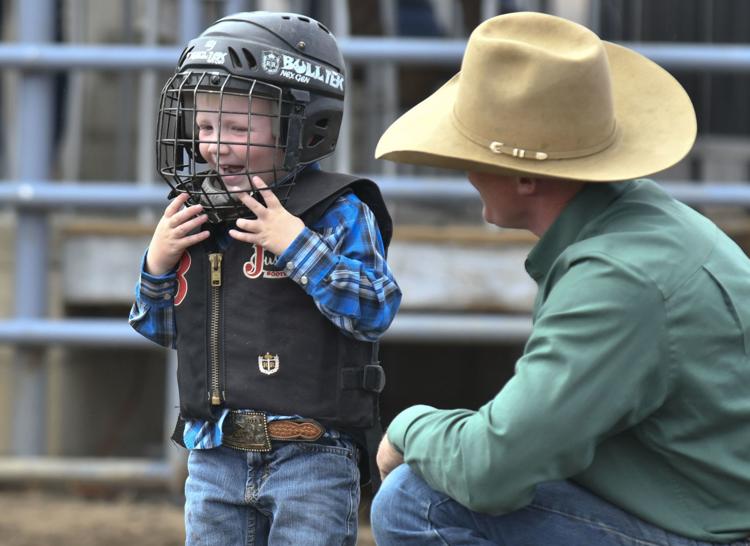 053019 Mini Rodeo news 30.jpg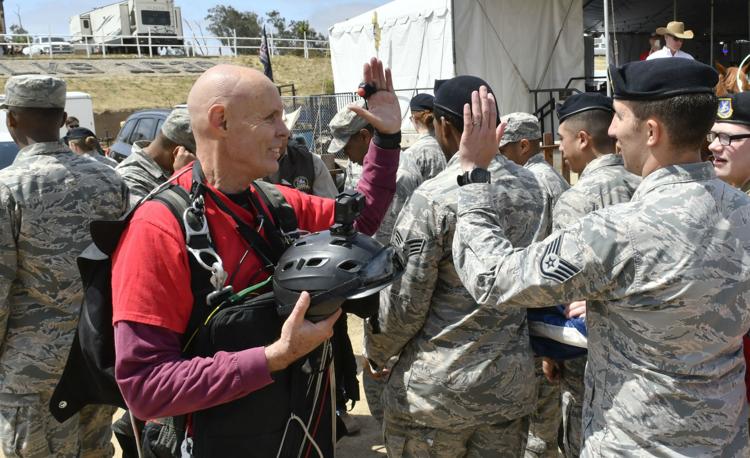 053019 Mini Rodeo news 31.jpg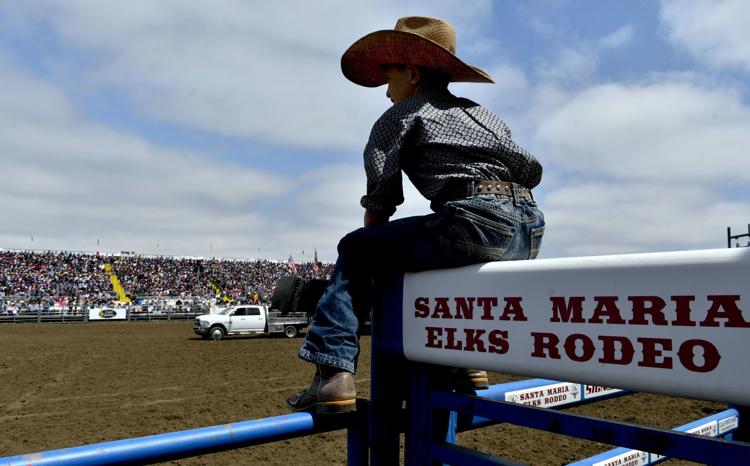 053019 Mini Rodeo news 32.jpg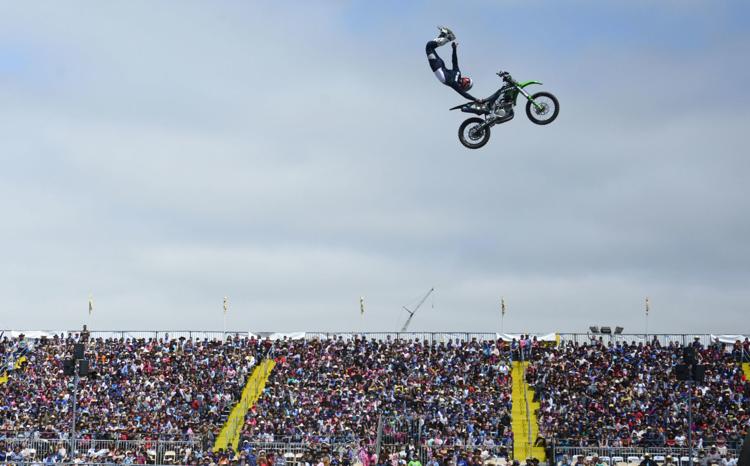 053019 Mini Rodeo news 33.jpg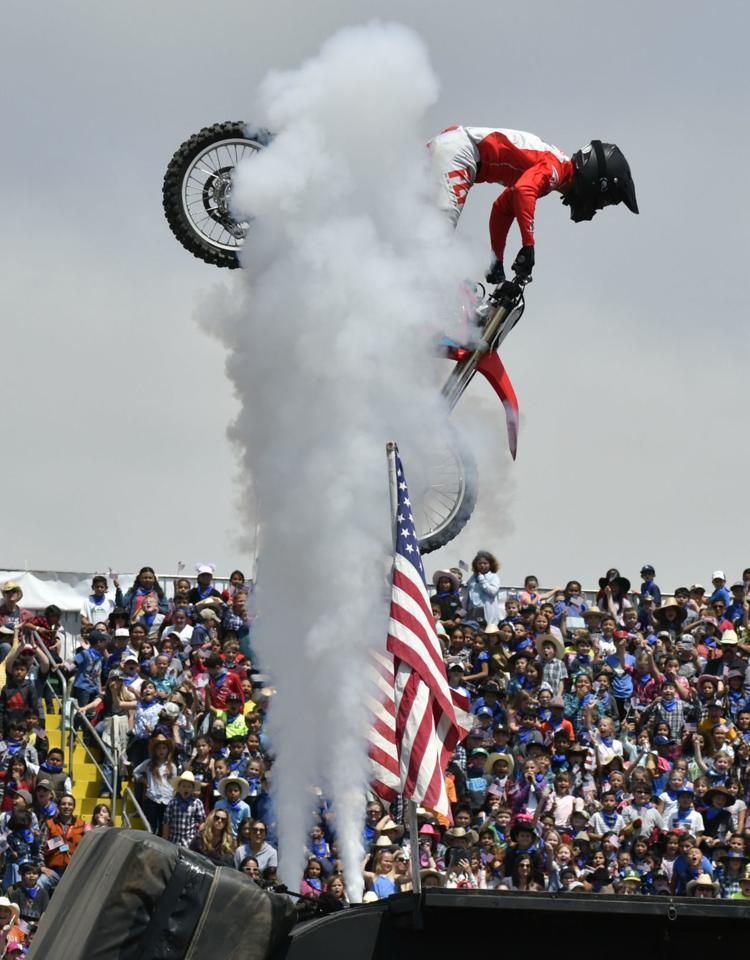 053019 Mini Rodeo sports 01.jpg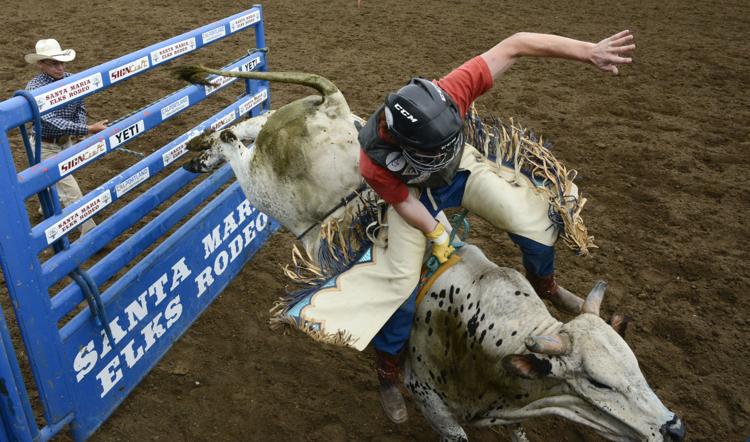 053019 Mini Rodeo sports 02.jpg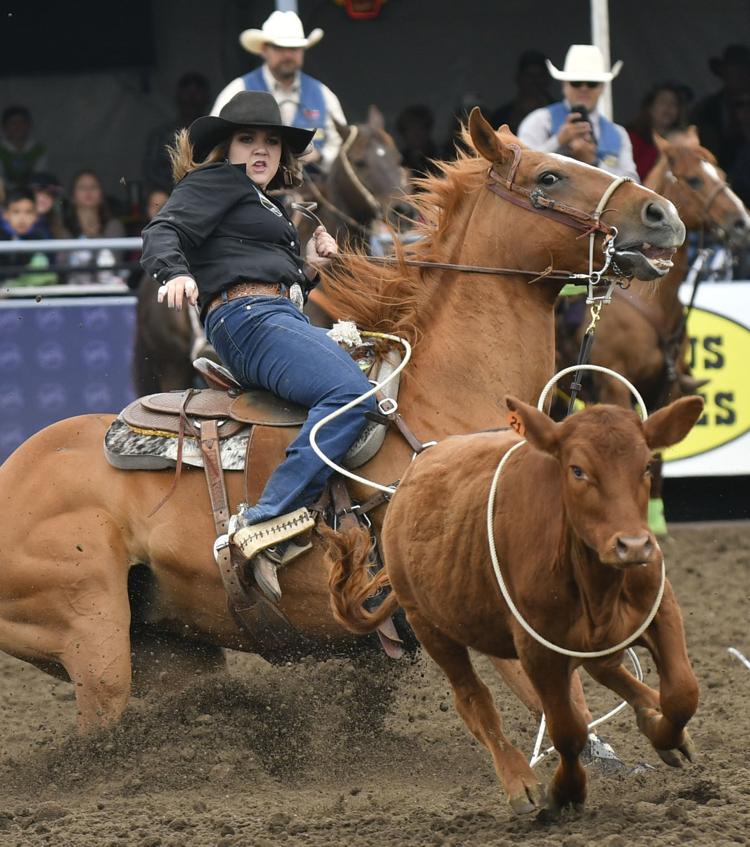 053019 Mini Rodeo sports 03.jpg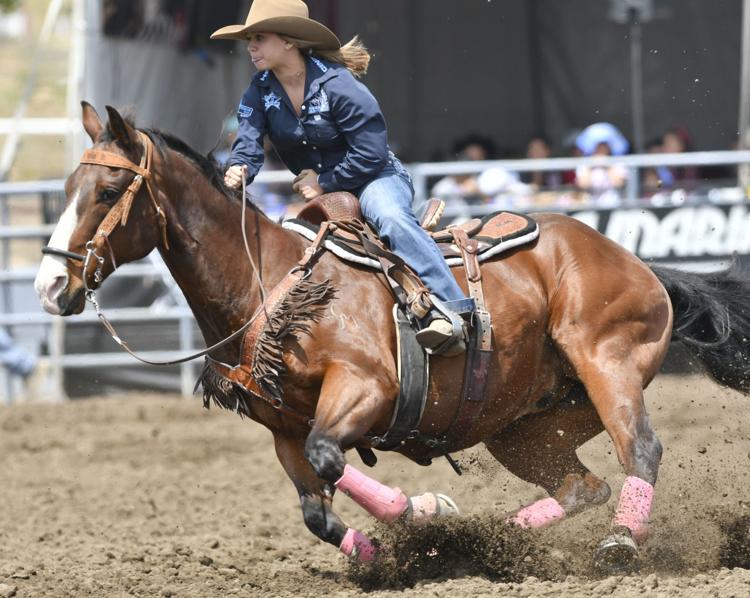 053019 Mini Rodeo sports 04.jpg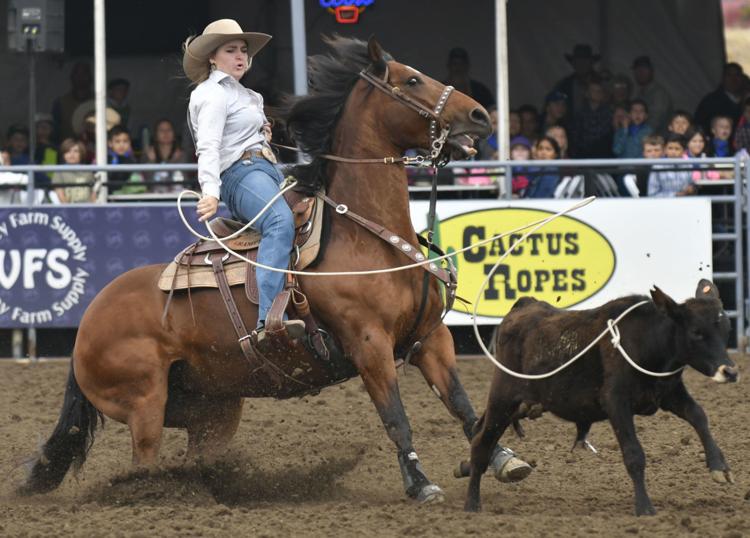 053019 Mini Rodeo sports 05.jpg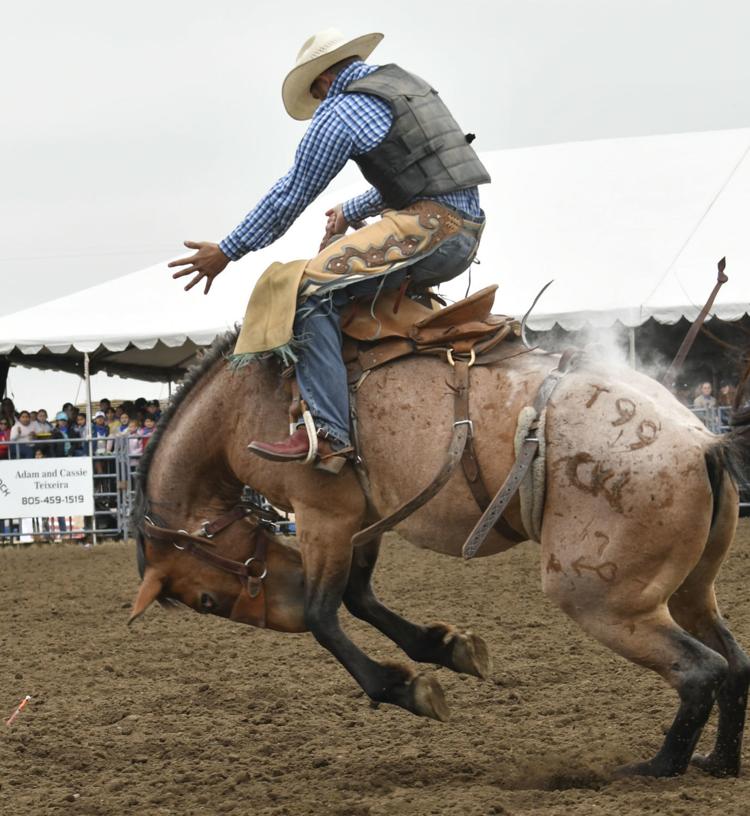 053019 Mini Rodeo sports 06.jpg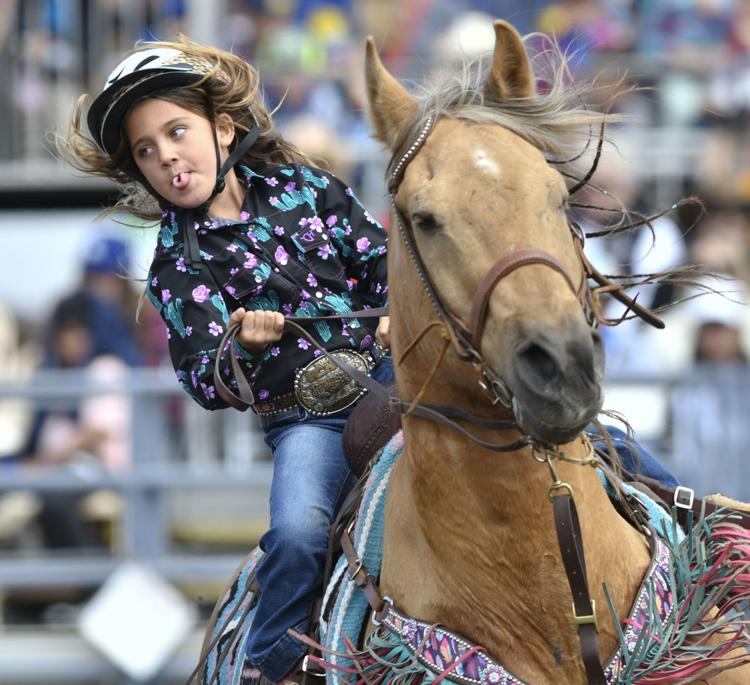 053019 Mini Rodeo sports 07.jpg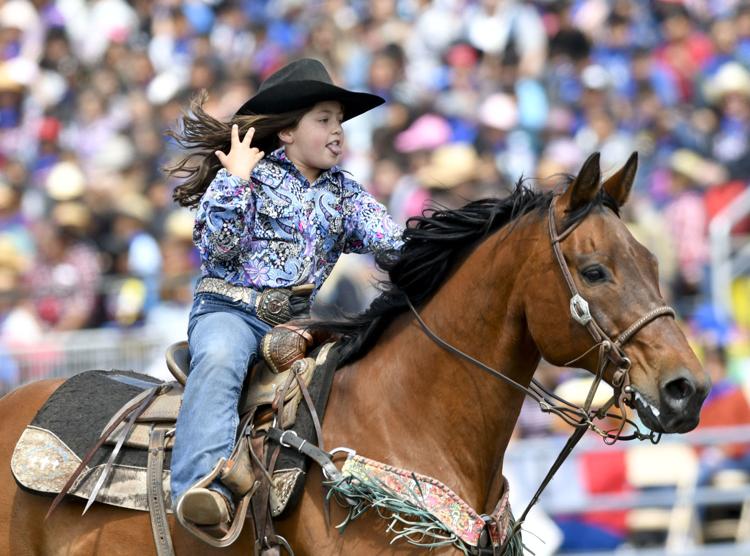 053019 Mini Rodeo sports 08.jpg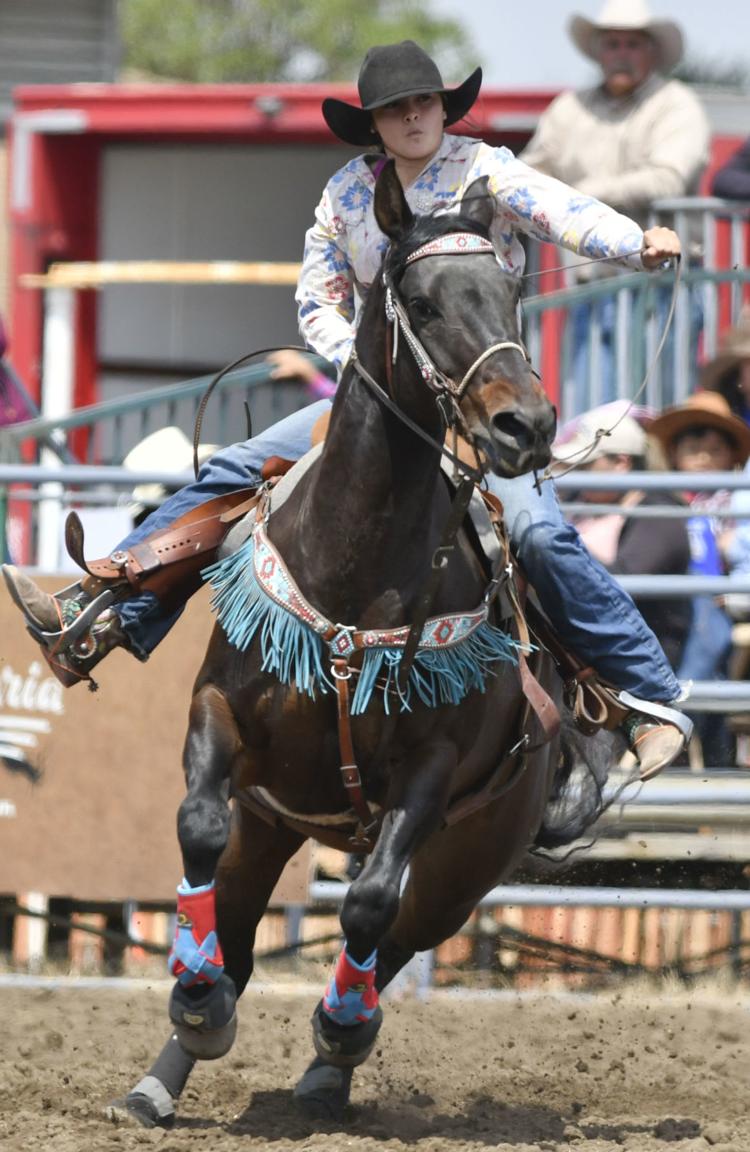 053019 Mini Rodeo sports 09.jpg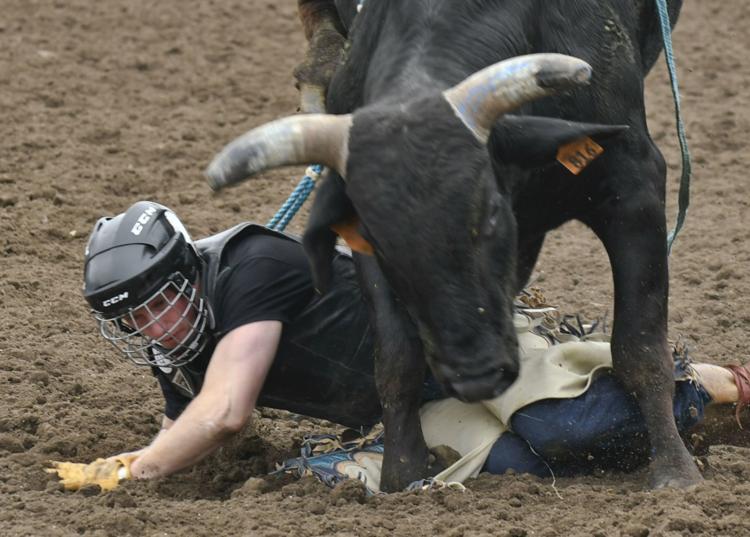 053019 Mini Rodeo sports 10.jpg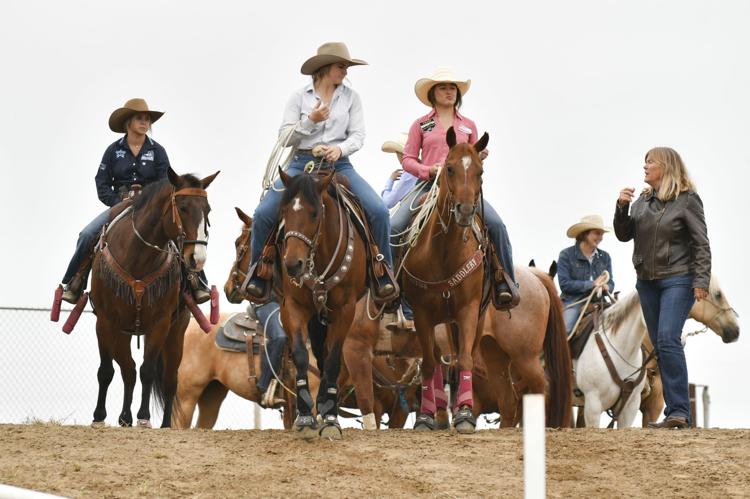 053019 Mini Rodeo sports 11.jpg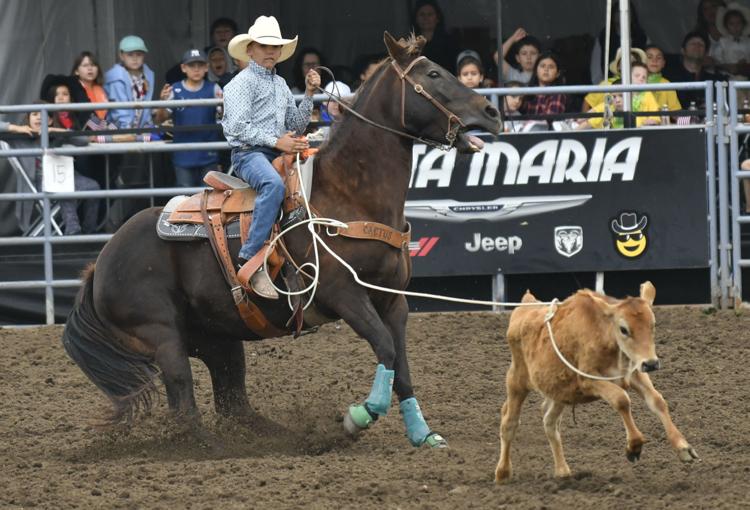 053019 Mini Rodeo sports 12.jpg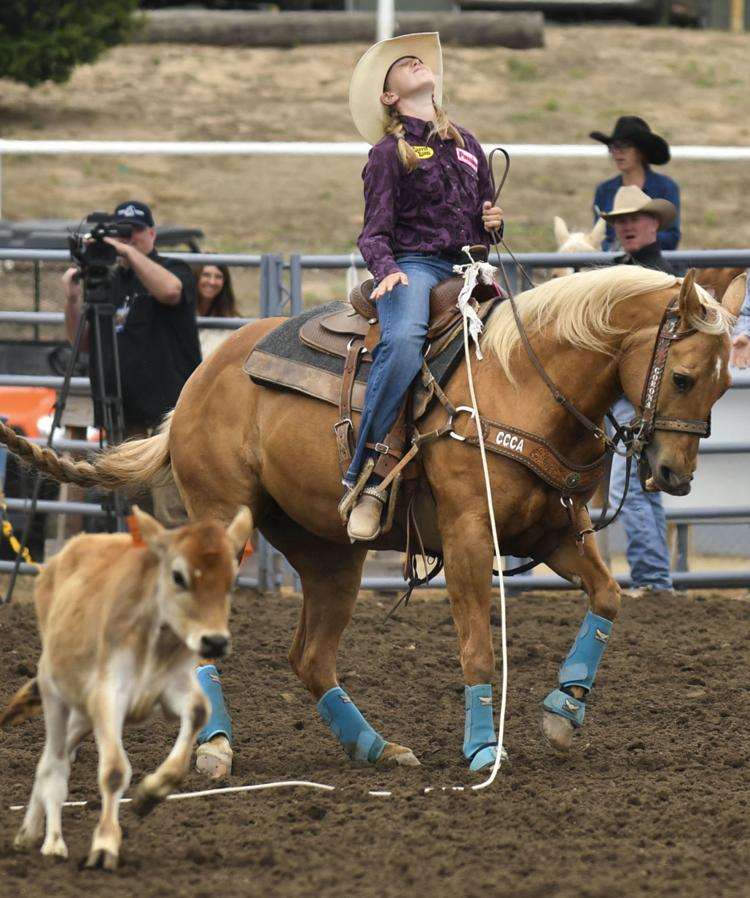 053019 Mini Rodeo sports 13.jpg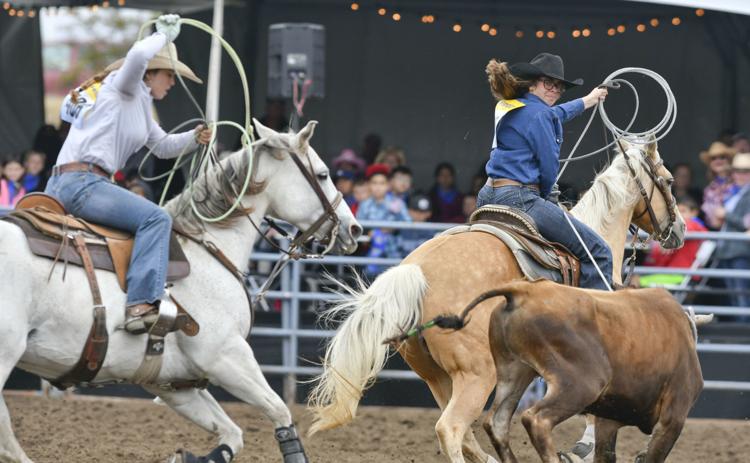 053019 Mini Rodeo sports 14.jpg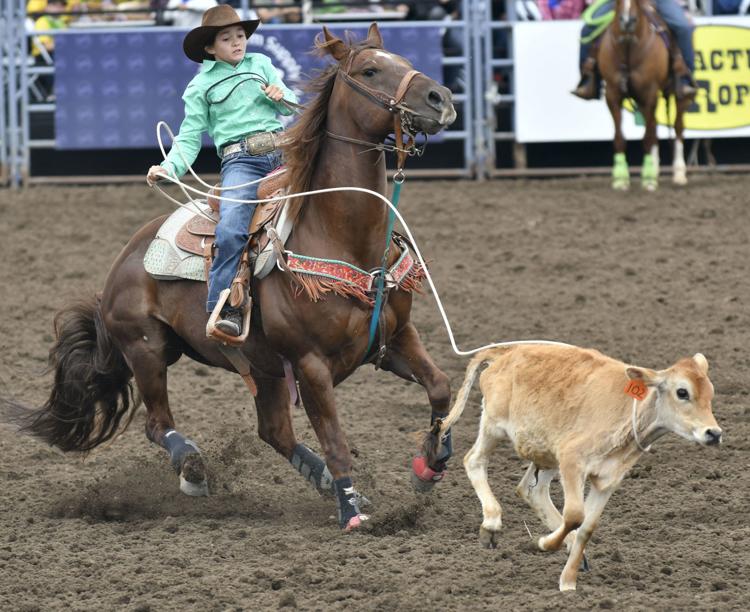 053019 Mini Rodeo sports 15.jpg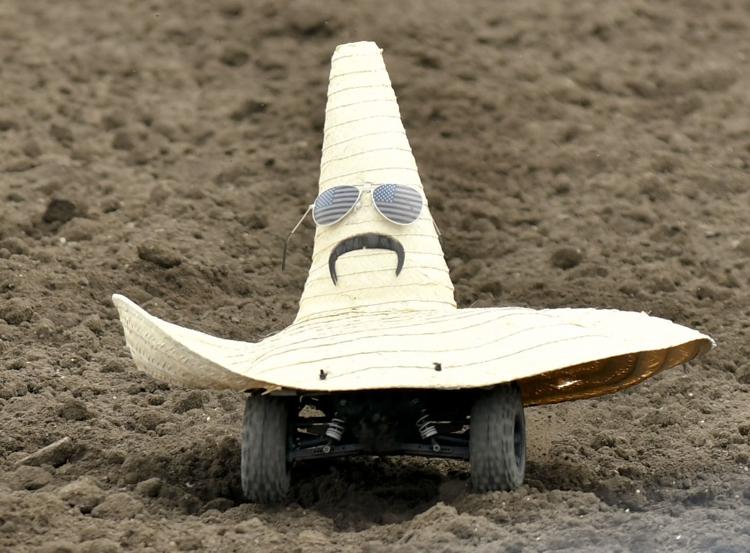 053019 Mini Rodeo sports 17.jpg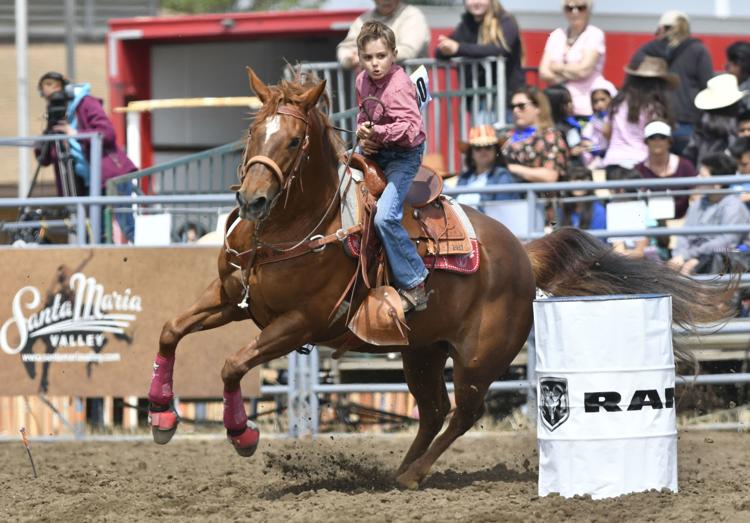 053019 Mini Rodeo sports 18.jpg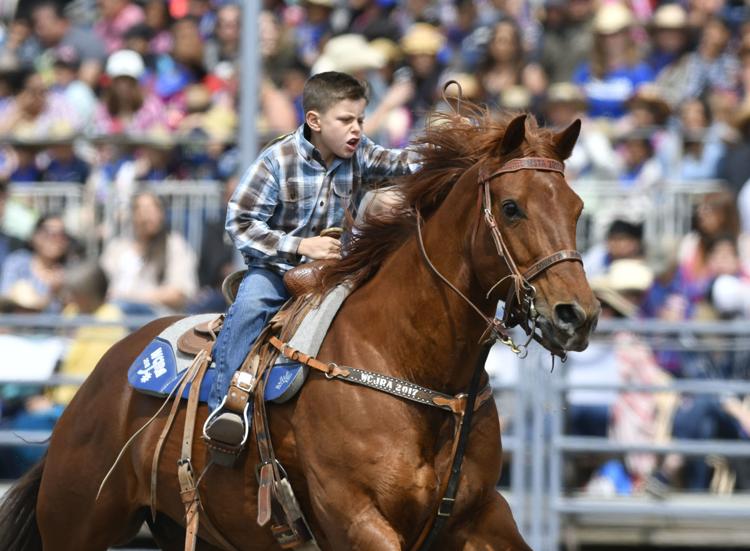 053019 Mini Rodeo sports 19.jpg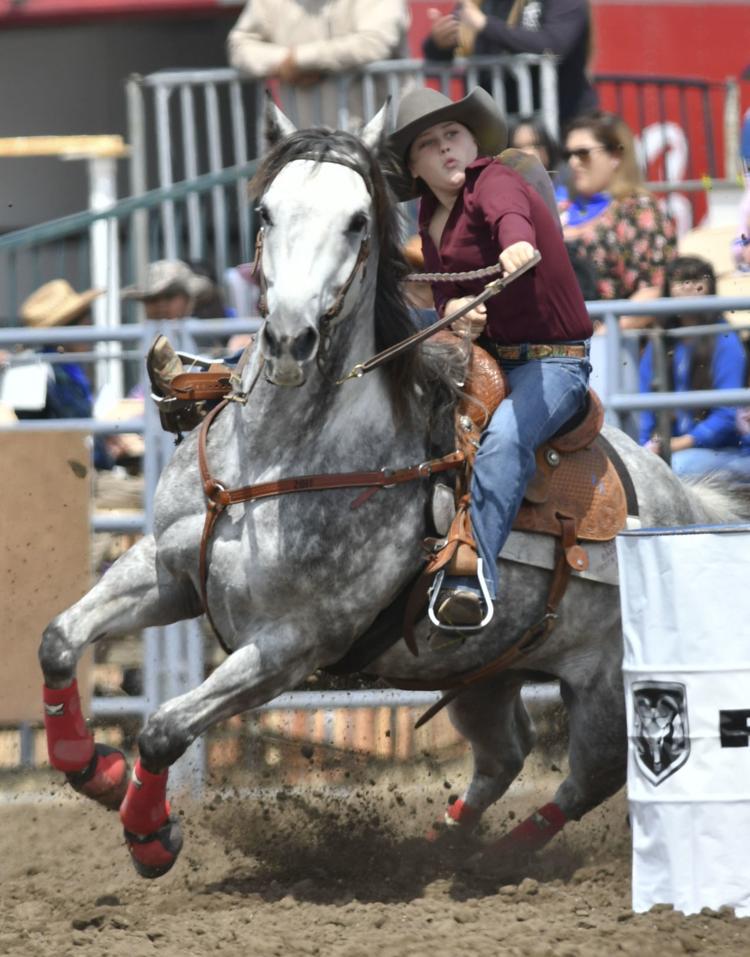 053019 Mini Rodeo sports 20.jpg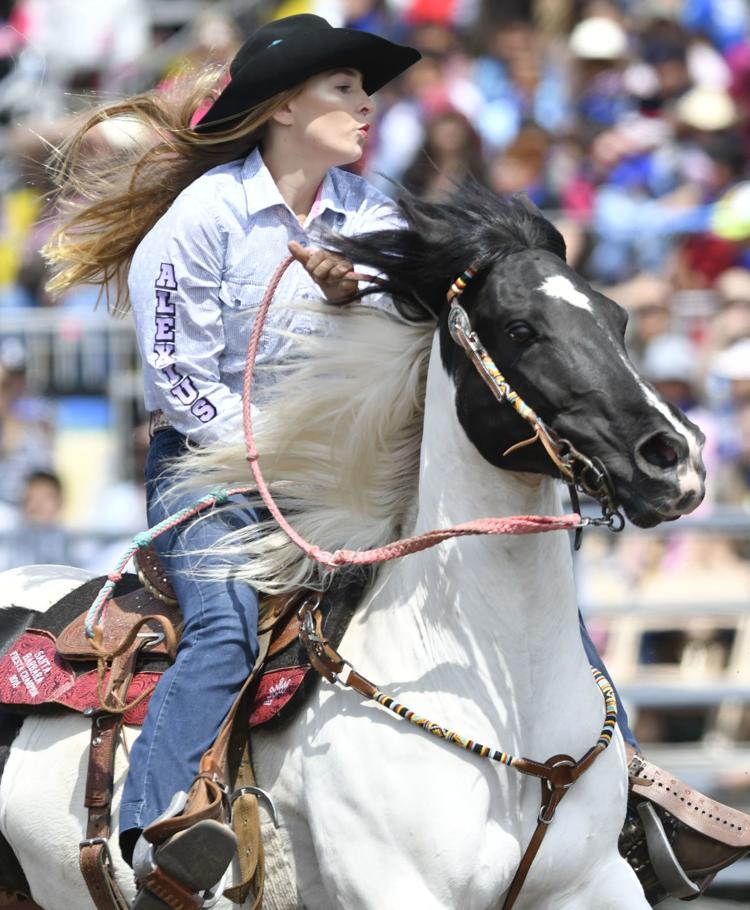 053019 Mini Rodeo sports 21.jpg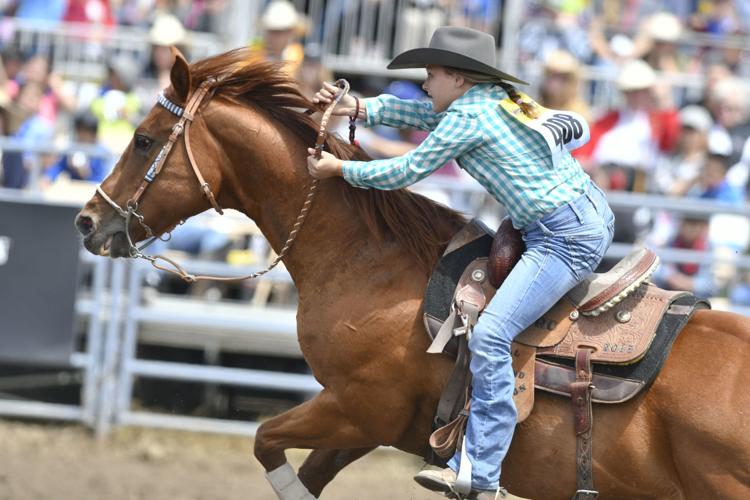 053019 Mini Rodeo sports 22.jpg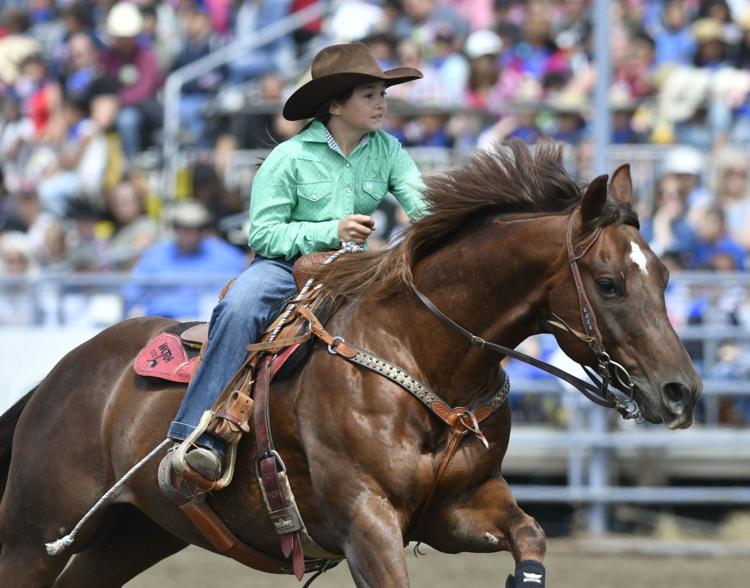 053019 Mini Rodeo sports 23.jpg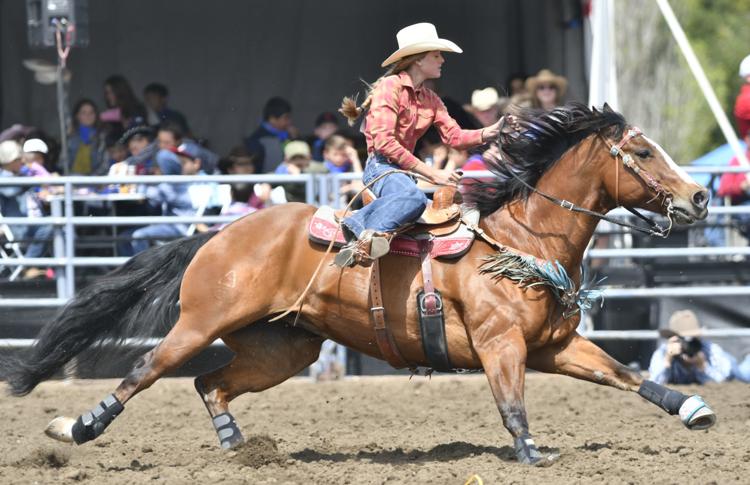 053019 Mini Rodeo sports 24.jpg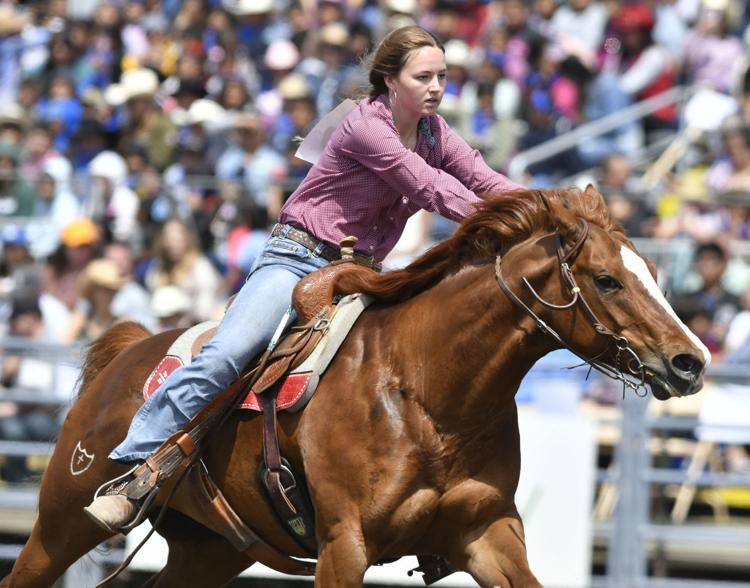 053019 Mini Rodeo sports 25.jpg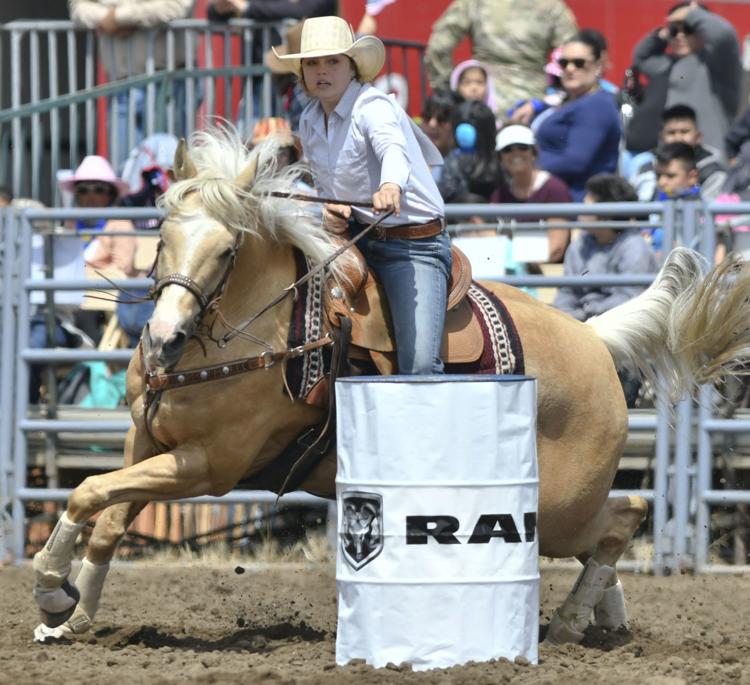 053019 Mini Rodeo news 26.jpg
053019 Mini Rodeo sports 27.jpg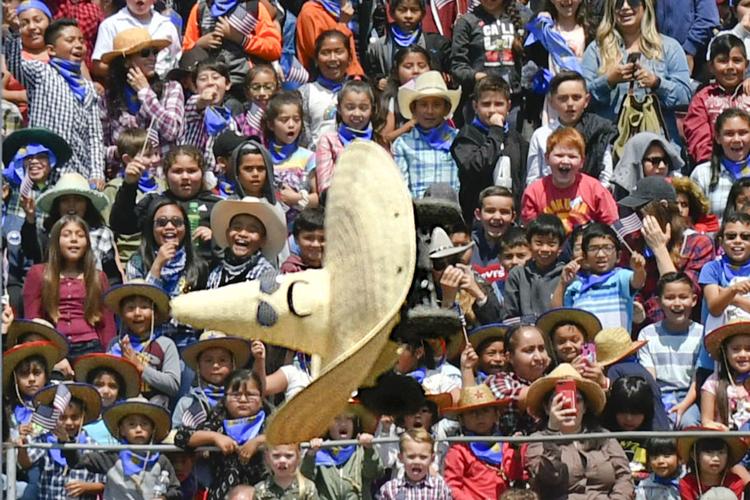 053019 Mini Rodeo sports 28.jpg