It was not a good week for Northern Santa Barbara County football teams. 
Every team from the region that did play, ended up losing. 
That included Lompoc, Santa Maria, Righetti, Pioneer Valley and St. Joseph.
San Luis Obispo County had a better run of things, with Arroyo Grande, Nipomo, Paso Robles and San Luis Obispo all scoring wins over Santa Maria Valley teams.
Win or lose, there were still individual performances worth pointing out. 
Righetti's Elias Martinez is a prime example of that. Lompoc's Nelson Maldonado and St. Joseph's Chris Miller are two more examples. So is Santa Maria's David Placencia. 
They all did what they could to help their teams in losing efforts. 
Nipomo's Gabe Evans and Arroyo Grande's Makai Puga helped lead their teams to wins in Mountain League games.
They're all up for Player of the Week. 
While the Northern Santa Barbara County teams were struggling, San Luis Obispo County teams were thriving.
Santa Maria's Jacob Nava won the award after the first week of play earlier this season. Righetti's Braden Claborn, Pioneer Valley's Adrian Rubalcava, VCA's Jacob Sanders, Santa Ynez' Luke Gildred and Righetti's Ryan Boivin then won the award.
Gildred is the only player outside of the Santa Maria Valley to take the honor this season, winning after throwing five touchdowns against Lompoc on Sept. 17.  
Readers can vote online at santamariatimes.com; lompocrecord.com and syvnews.com. The polls close at 2 p.m. on Friday and the winner will be announced before that night's games.
The vote totals will be combined from all three sites to determine the winner. This is an open-access poll and is not scientific.
Below is the complete list of the nominees' statistics from games last week.
VOTE HERE:
Santa Maria Times | Santa Ynez Valley News | Lompoc Record
Elias Martinez, Righetti WR/DB
Updated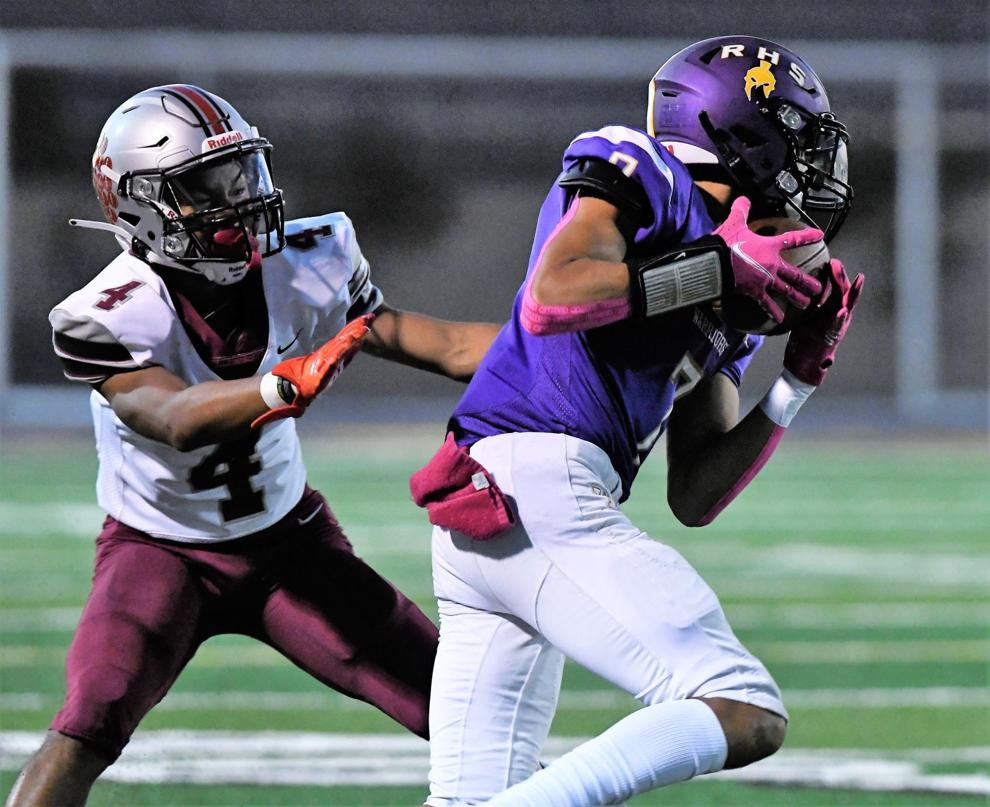 Martinez helped Righetti nearly tie up Nipomo late in Friday's league game. He intercepted a pass near his own end one, then scored on a 57-yard touchdown catch-and-run that could've tied the game at 14, but the Warriors' extra point failed with about 90 seconds left in the game. Nipomo ended up returning the ensuing onside kick for a touchdown in the 21-13 win.
Elias Martinez, Righetti WR/DB: interception, 57-yard TD catch in loss to Nipomo.
Nelson Maldonado, Lompoc WR/DB
Updated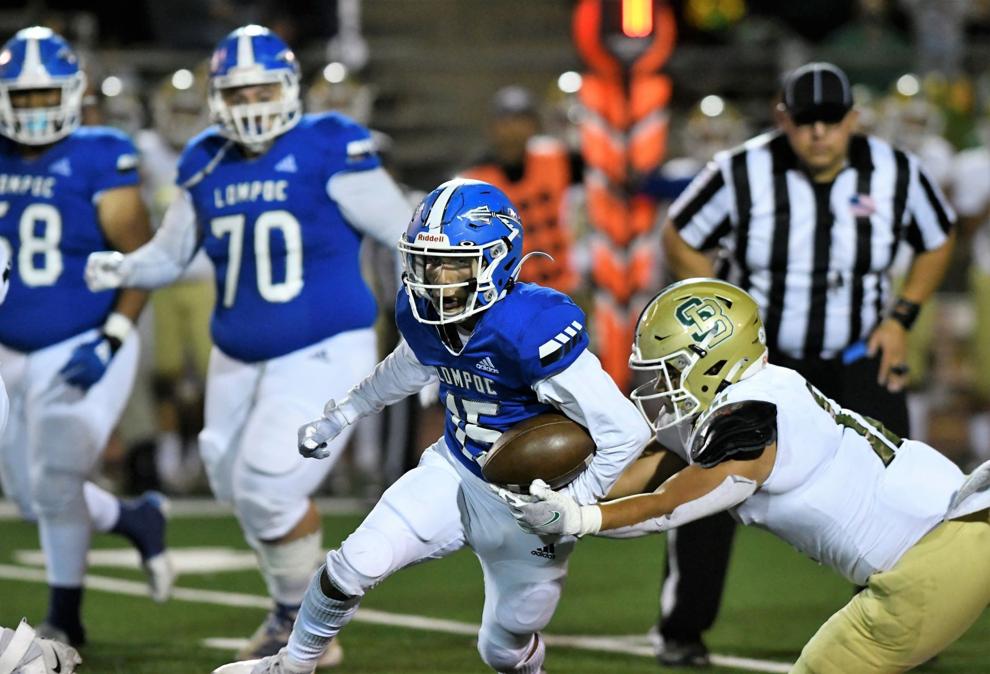 Maldonado has been strong for Lompoc all season, but the Lompoc sophomore had his best game of the year in a 44-38 loss to Santa Barbara. He caught three huge touchdown passes, including one that tied the game at 31 in the second half on a reverse pass. Maldonado is also a starter on defense. 
Nelson Maldonado, Lompoc WR/DB: three TD catches in loss to Santa Barbara.
Chris Miller, St. Joseph WR/DB
Updated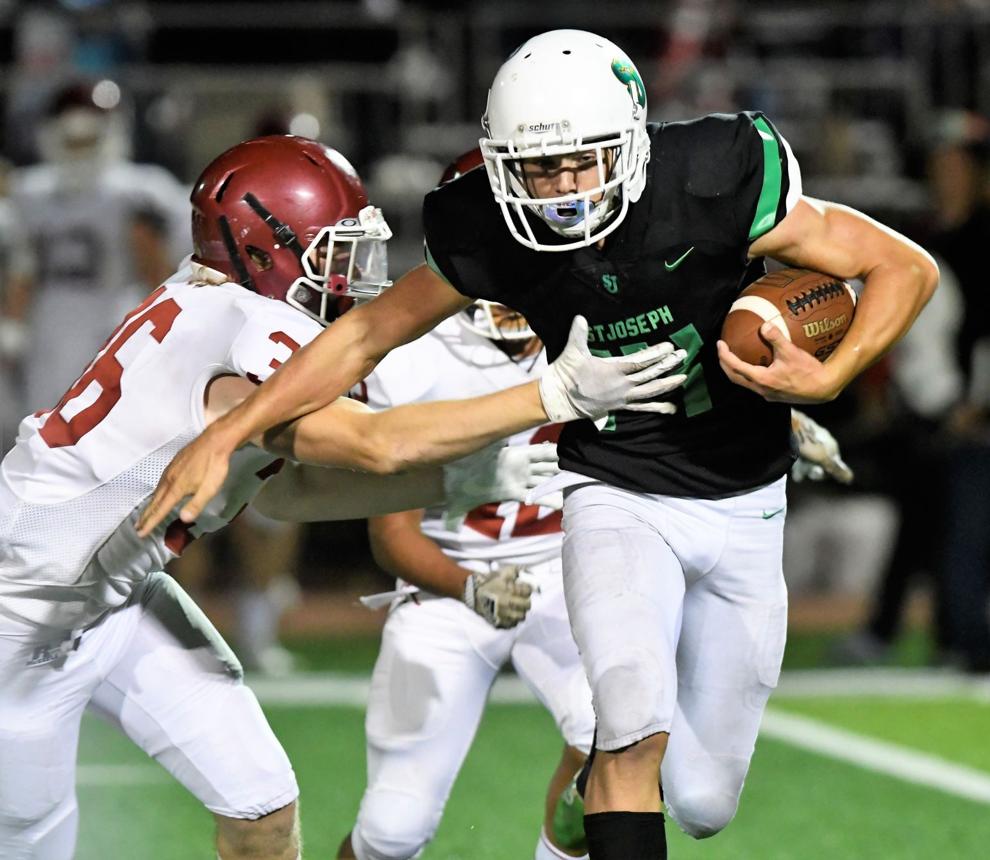 Miller, a senior at St. Joseph, played in his second game of the season last week against Paso Robles, and made an impact, mostly playing on defense. The safety has helped captain the defense and makes big special teams plays. 
He also got into the act on offense, hauling in a huge 20-yard touchdown on fourth down to give the Knights a 21-20 lead in a game they eventually lost 26-21. Miller also had a 50-yard kick return on the Knights' final possession, setting them up to go in for the go-ahead touchdown, though the drive eventually ended with an end zone interception.
Chris Miller, St. Joseph WR/DB: 20-yard TD catch, 50-yard kick return; 8 tackles, 2 TFL. 
David Placencia, Santa Maria DB/QB/RB
Updated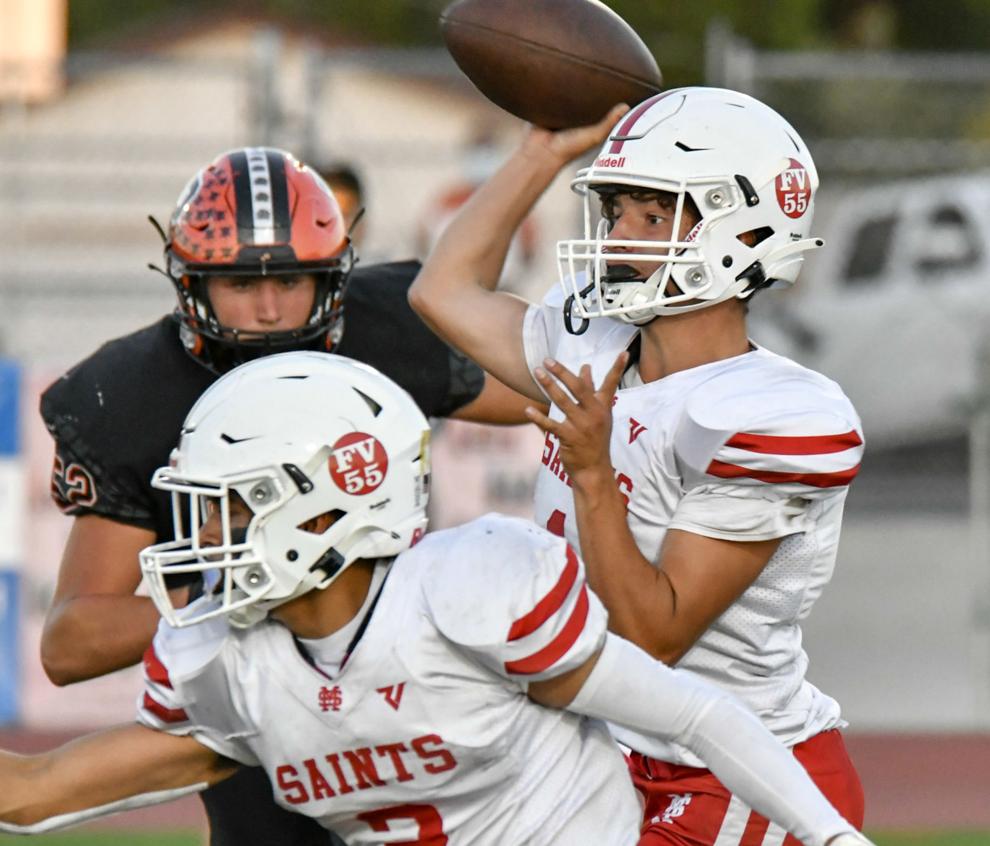 Meanwhile at Santa Maria High, David Placencia has been a rock for the Saints, playing just about every position. Coach Albert Mendoza noted how he played every snap on offense and defense in the loss to San Luis Obispo. He had 14 tackles and a blocked punt on defense and has also played quarterback.
Santa Maria lost to San Luis Obispo 17-6. 
David Placencia, Santa Maria DB/QB/RB: 10 carries, 45 yards; 14 tackles, blocked punt in loss to SLO.
Makai Puga, Arroyo Grande RB
Updated
Arroyo Grande's Makai Puga had 164 yards and three scores on only 10 carries in the Eagles' 34-7 rout of Pioneer Valley.
Makai Puga, Arroyo Grande RB: 10 carries, 164 yards, 3 TDs; 2 catches, 33 yards in win over Pioneer Valley.
Gabe Evans, Nipomo RB/LB
Updated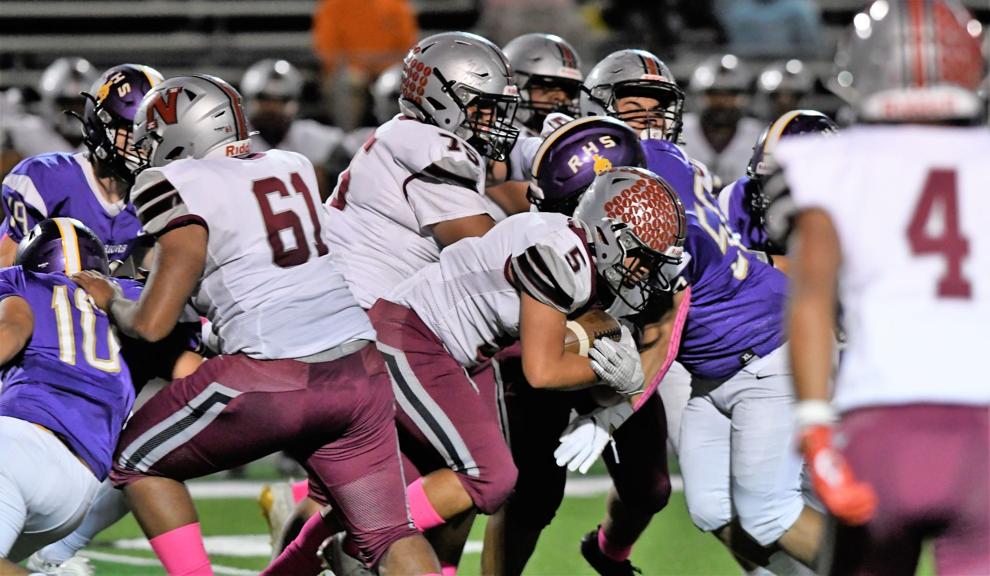 Gabe Evans was key in the Titans' win over Righetti. Evans ran 20 times for 85 yards and a pair of touchdowns while also making nine tackles on defense.
Gabe Evans, Nipomo RB/LB: 20 carries, 85 yards, 2 TDs; 9 total tackles, TFL, pass breakup, QB hurry in win over Righetti.