Two Santa Maria Valley teams that went a combined 1-15 during the regular season are playing in the semifinals Friday night. 
Righetti will host Bakersfield Ridgeview in the CIF Central Section Division 5 semifinals. Pioneer Valley heads to Morro Bay for a Central Section Division 6 semifinal.
Can these two local teams keep their seasons alive? Yes, most certainly. Let's take a look.
No. 15 Bakersfield Ridgeview (3-7) at No. 3 Righetti (3-8)
CalPreps projection: Righetti 27-17.
Righetti has used its versatile running game to score two playoff wins, with Ryan Boivin running effectively up the middle and Elias Martinez and Elijah Swanson running on the edges. 
Abel McCormack has filled in and made some timely throws, namely in the win last week over Coalinga. 
Ridgeview is having a down year, but the Bakersfield school has been one of the more successful programs in the Central Section over the last decade, winning three CIF titles and making six title games. 
Righetti has to gain yards on the ground and protect the ball. Turnovers will doom these Warriors. They turned it over twice early against Atascadero, but took care of the ball against Coalinga. 
Righetti's defense has played really well, but they've got to keep it up. I haven't been able to find much on this Ridgeview team, but the Wolf Pack should not be taken lightly given their previous success. 
The Pick: Righetti 19, Ridgeview 17.
No. 3 Pioneer Valley (1-7) at No. 2 Morro Bay (5-6)
CalPreps projection: Pioneer Valley 19-17.
Pioneer Valley wants this to be a low-scoring game. No, Pioneer Valley NEEDS this to be a low-scoring game. 
If Morro Bay gets into the 20s, there's very little chance the Panthers can keep up offensively. 
Morro Bay's defense has been pretty bad this year, but not as bad as Pioneer Valley's offense. 
The Panthers need to replicate what they did late against Caruthers in the quarterfinal win last week, find some verticality in the passing game to open up the run game. 
Pioneer Valley has also no margin for error, so limiting turnovers is also paramount. 
The Pick: Pioneer Valley 16, Morro Bay 13. 
Just for fun, let's pick the other Central Section semifinals.
No. 4 Bakersfield Liberty (8-2) at No. 1 Clovis Buchanan (10-1)
There's a pretty big gap between the section's No. 1 team and the No. 4 team. Buchanan should roll.
The Pick: Buchanan 49, Liberty 27.
No 3 Fresno Central (8-1) at No. 2 Fresno San Joaquin Memorial (9-0)
It's very, very difficult to pick against the Grizzlies. So I won't. I'm pulling for the public school in this one. Memorial hasn't really had to step up and play in Division 1 in the Central Section, so it's about time to see them work for it this year. The Panthers won the Division 2 title in 2019 and the Div. 3 title in 2018 and 2017.
The Pick: Central 44, Memorial 21.
No. 6 Bakersfield Frontier (6-2) at No. 2 Bakersfield (5-5)
This one is a toss-up. BHS has been playing well lately but Frontier was the early-season favorite.
The Pick: Bakersfield 25, Frontier 23.
No. 4 Kingsburg (10-2) at No. 1 Fresno Bullard (7-4)
I'm thinking Kingsburg's solid season ends with a loss to Bullard, who turned it with a 70-42 win over Clovis West after nearly being upset by No. 16 seed St. Joseph in a 29-28 win in the quarterfinals. 
The Pick: Bullard 43, Kingsburg 17.
No. 6 Fresno Washington Union (7-3) at No. 1 Visalia Central Valley Christian (8-4)
Can Washington Union win in Visalia? I'll say yes. 
The Pick: WUHS 31, CVC 29.
No. 7 Bakersfield Christian (9-3) at No. 3 Dinuba (8-4)
Bakersfield Christian has hit another gear in the second half of the season. I think they got this one.
The Pick: BCHS 39, Dinuba 30.
No. 13 Mendota (7-3) at No. 8 Bakersfield Highland (9-3) 
Two teams that have played past their seeds. I'll go with Highland after the Scots upset No. 1 seed Nipomo on the road last week.
The Pick: Highland 17, Mendota 13.
No. 7 Fresno Roosevelt (6-4) at No. 6 Bakersfield Independence (6-6)
Tyler Schilhabel has his guys peaking at the right at Independence. They're my pick. 
The Pick: Independence 28, Roosevelt 21.
No. 8 Madera Liberty (5-5) at No. 4 Boron (6-4)
Boron routed a decent Shafter team 50-33 last week, but Liberty hasn't allowed a point in two playoff games. Let's go with Liberty.
The Pick: Liberty 19, Boron 17.
No. 4 Woodlake (6-6) at No. 1 Taft (5-4)
I'll go with the top seed in this one.
The Pick: Taft 13, Woodlake 6.
Photos: Pioneer Valley beats Caruthers in OT
111221 PVHS CIF 01.JPG
Updated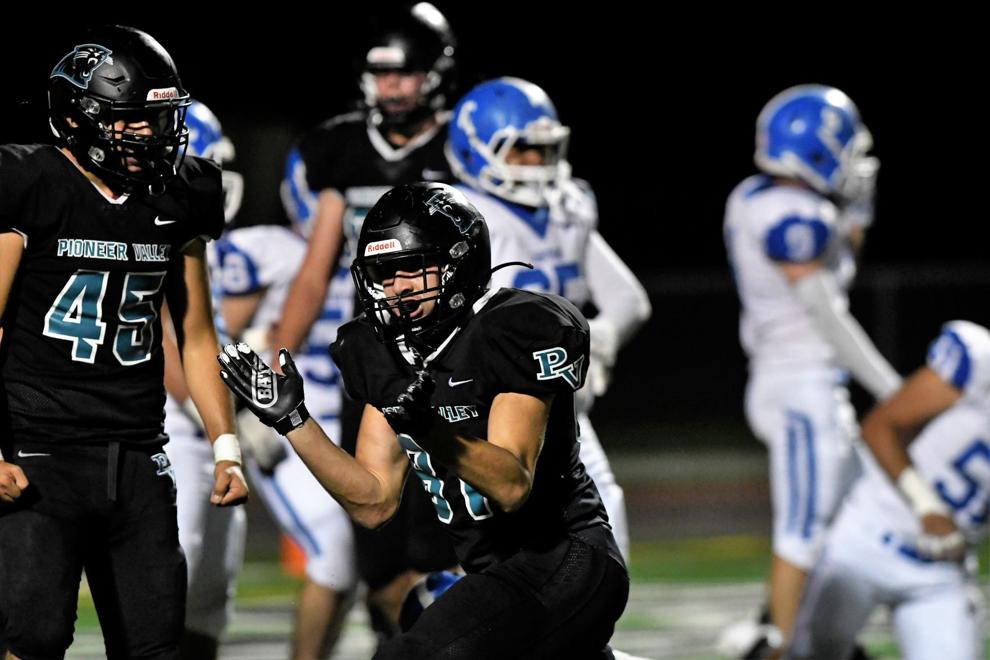 111221 PVHS CIF 02.JPG
Updated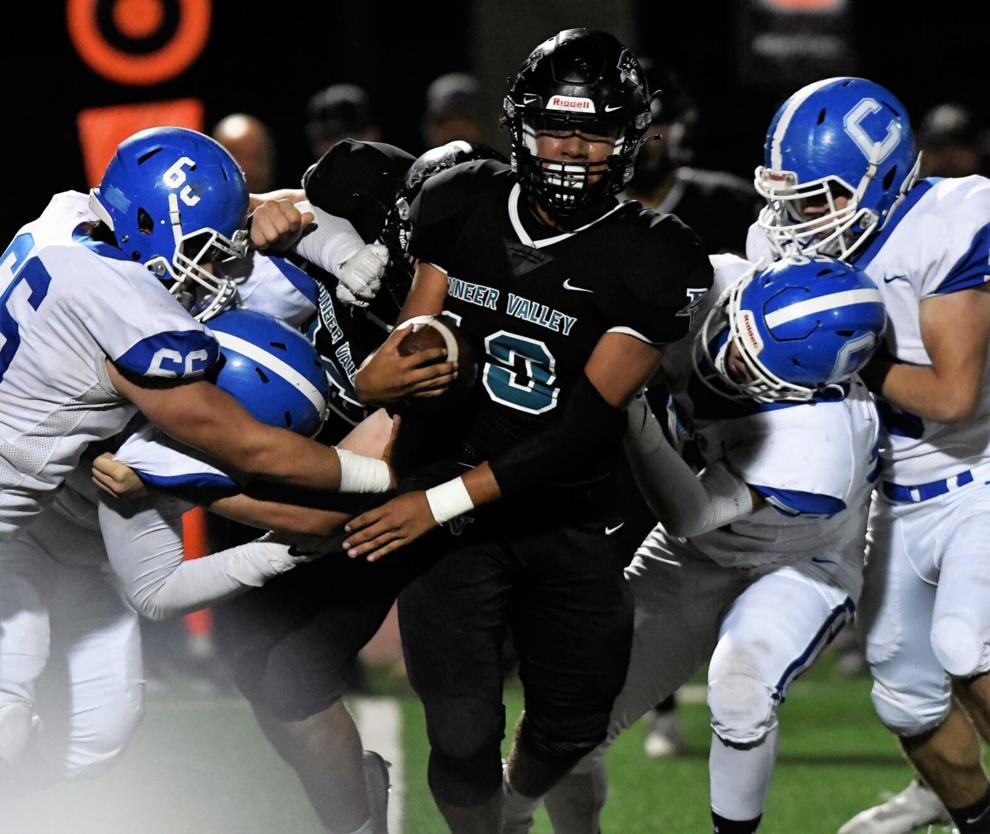 111221 PVHS CIF 03.JPG
Updated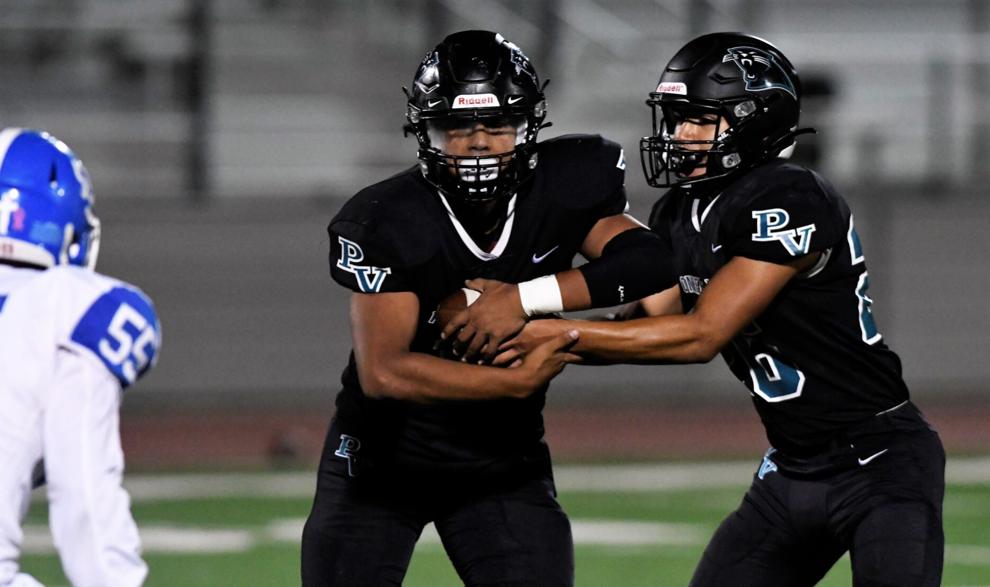 111221 PVHS CIF 04.JPG
Updated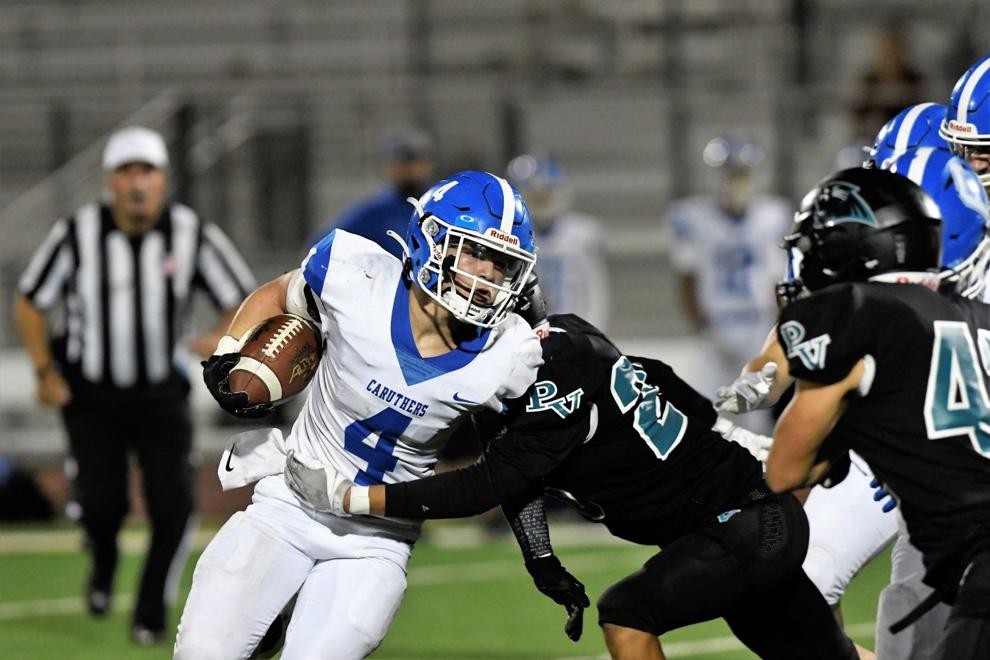 111221 PVHS CIF 05.JPG
Updated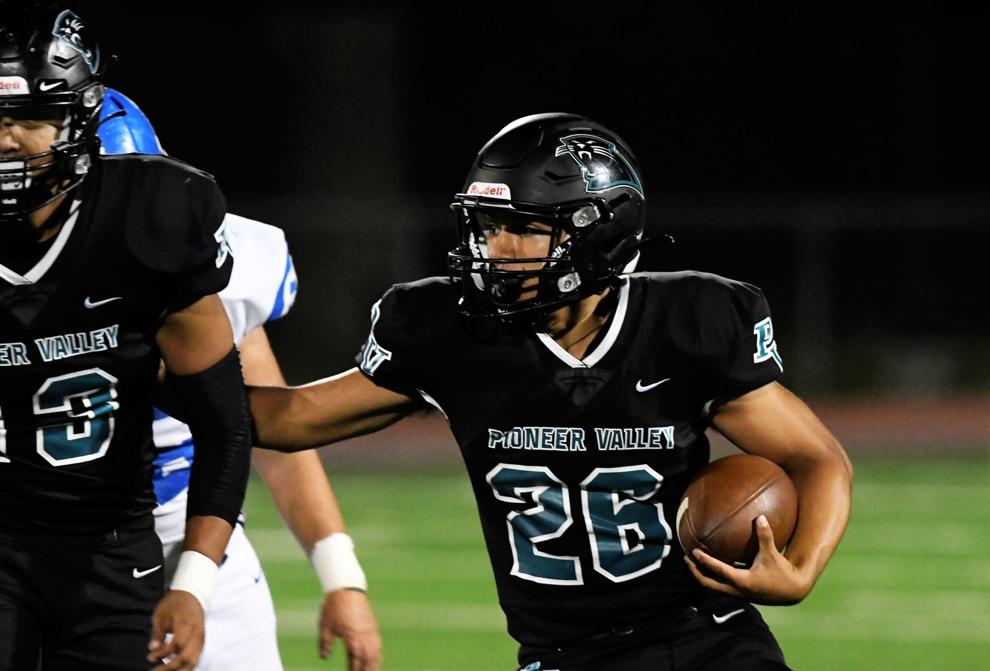 111221 PVHS CIF 06.JPG
Updated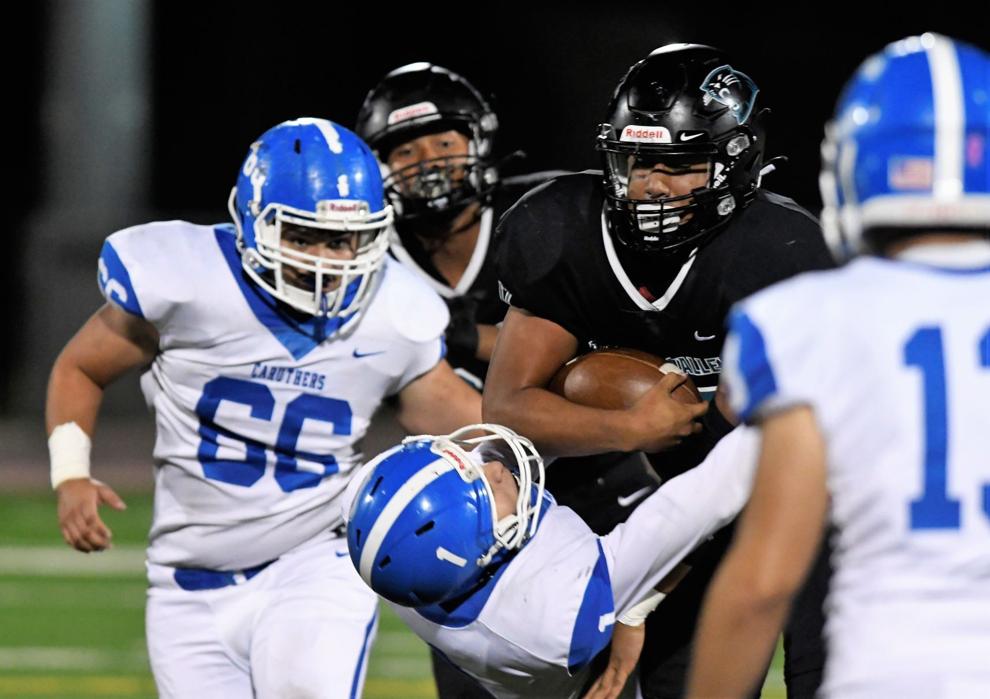 111221 PVHS CIF 07.JPG
Updated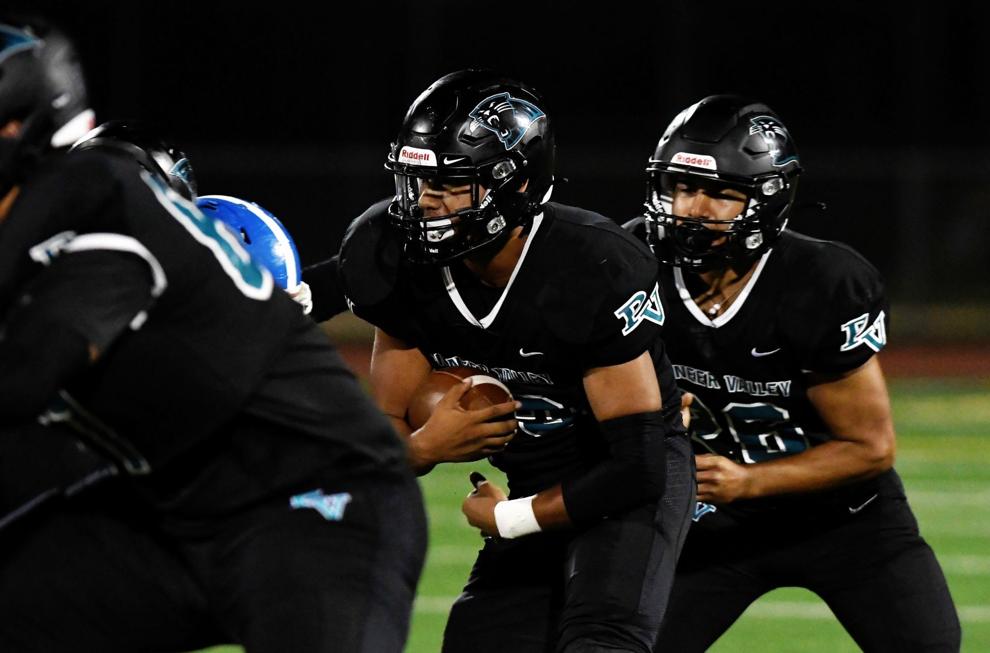 111221 PVHS CIF 08.JPG
Updated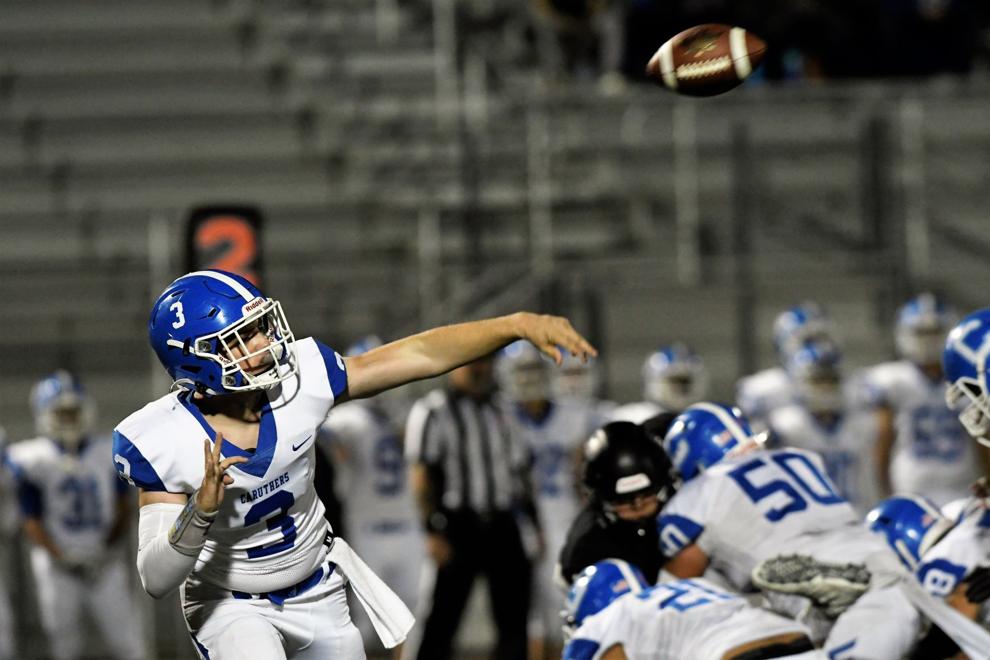 111221 PVHS CIF 09.JPG
Updated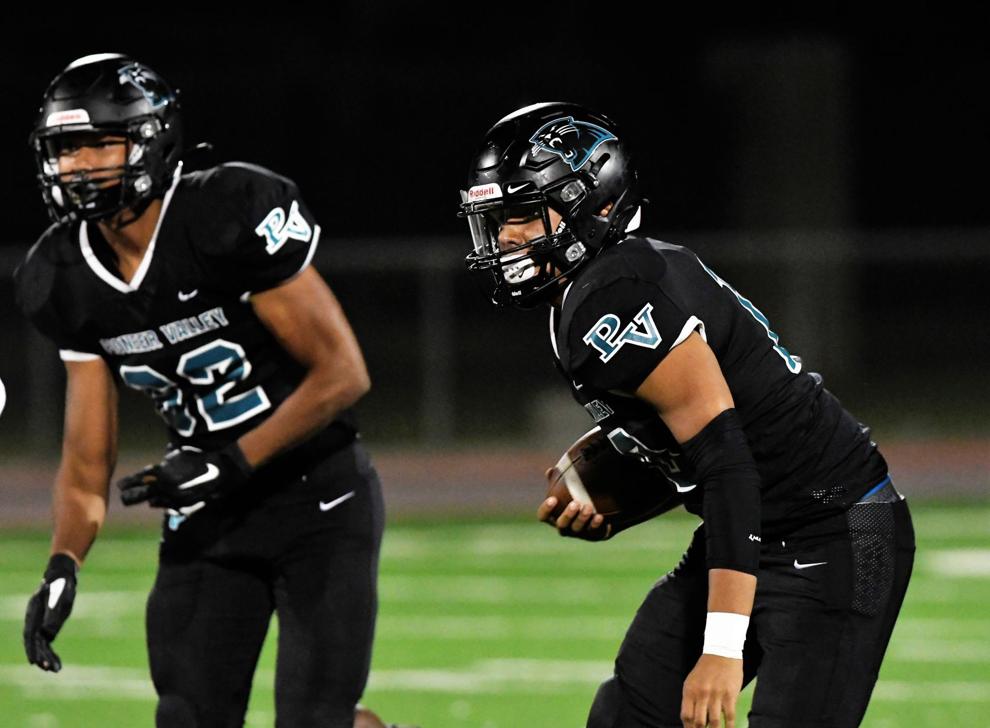 111221 PVHS CIF 10.JPG
Updated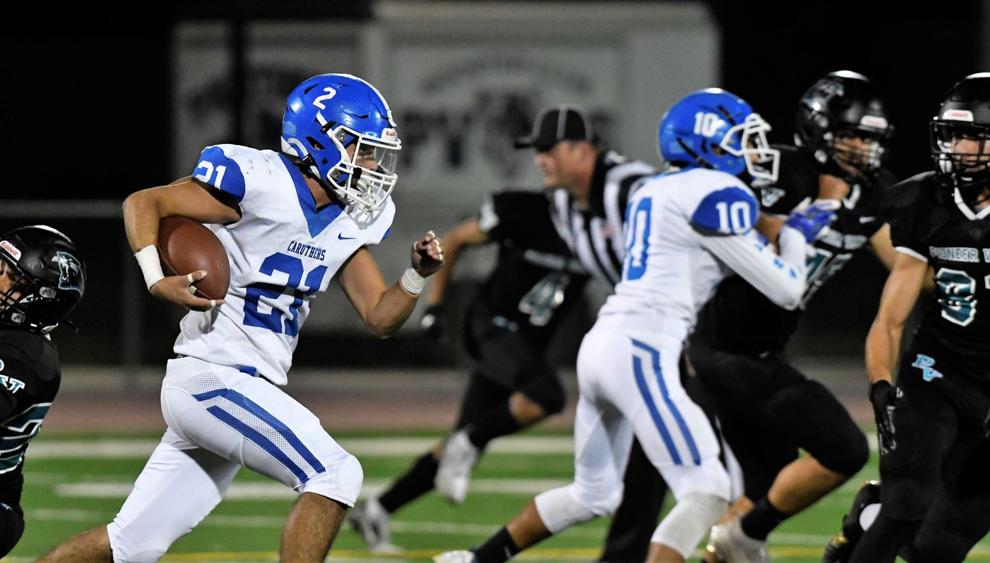 111221 PVHS CIF 11.JPG
Updated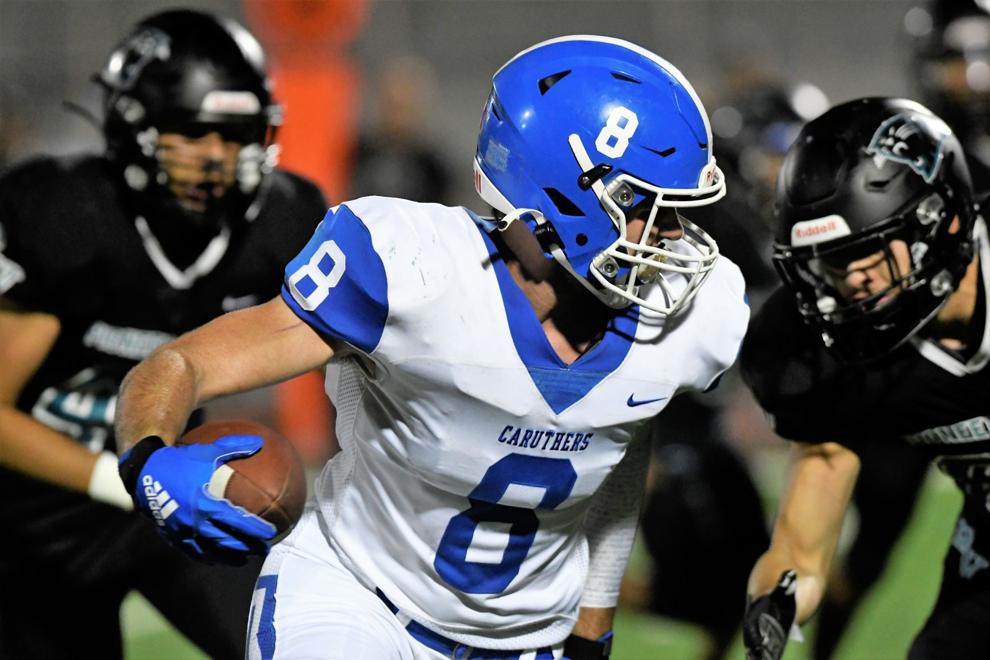 111221 PVHS CIF 12.JPG
Updated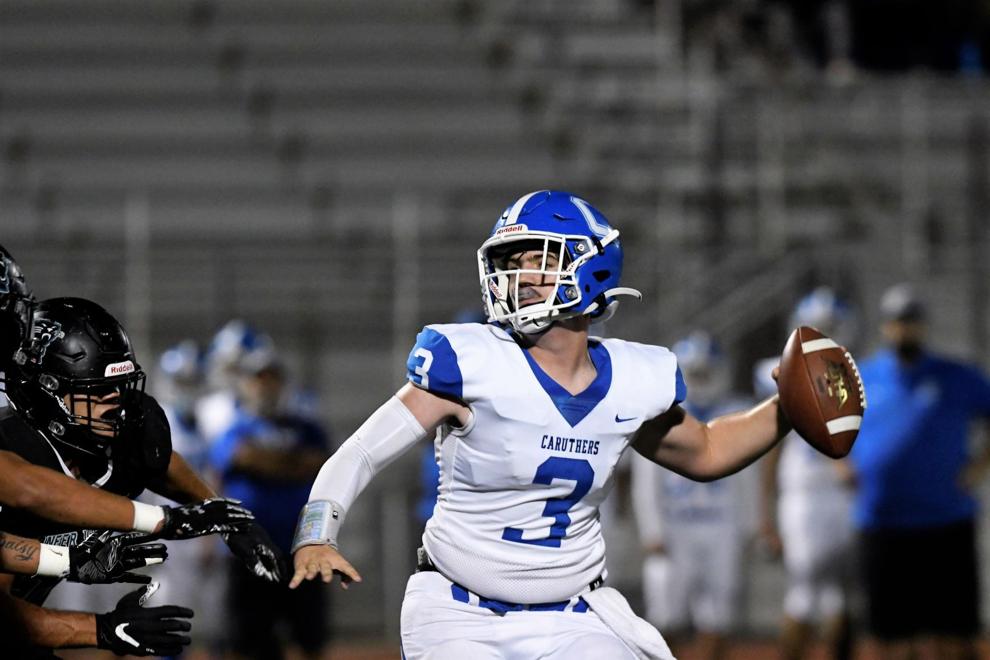 111221 PVHS CIF 13.JPG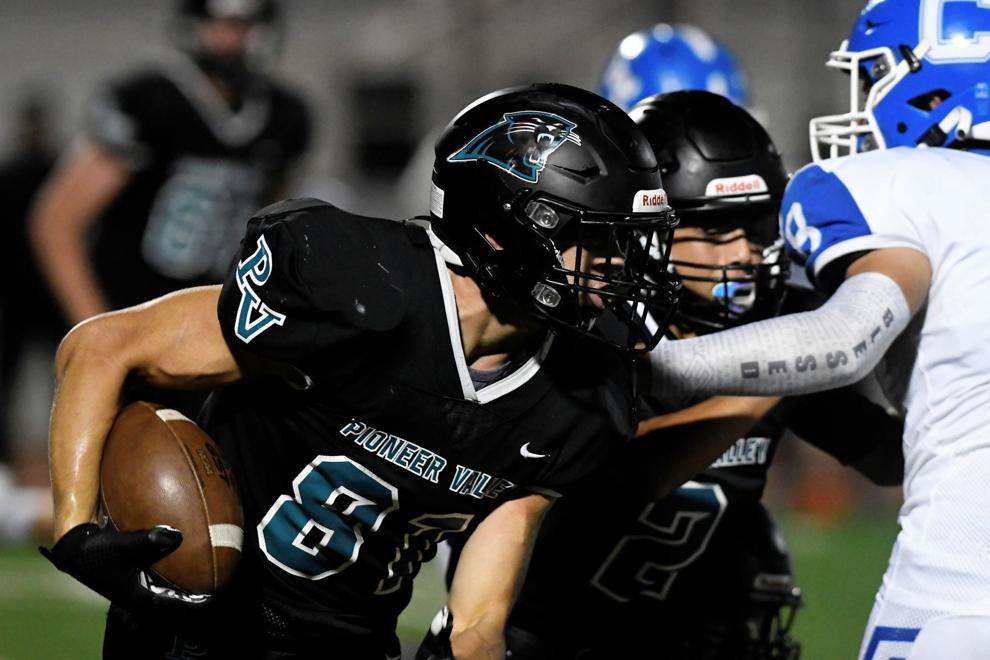 111221 PVHS CIF 14.JPG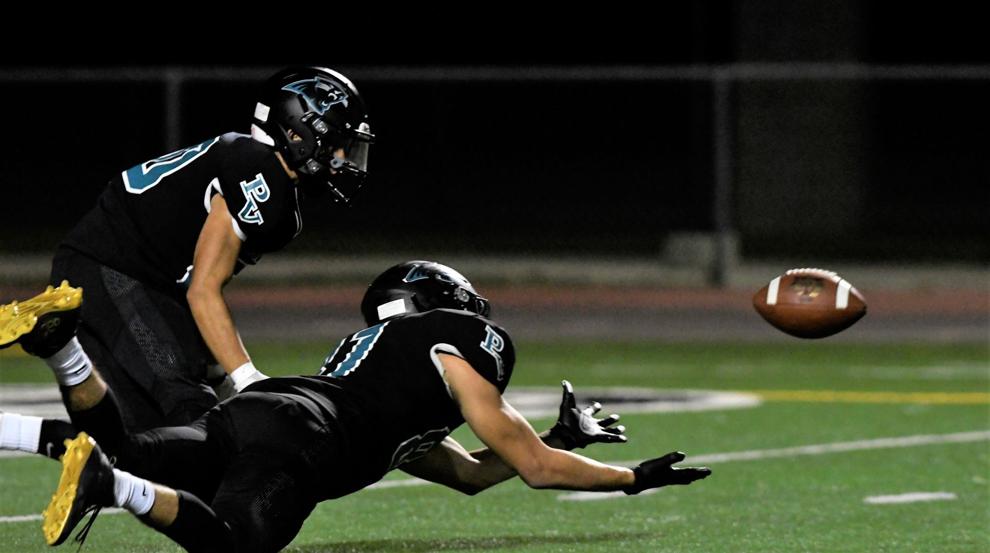 Photos: Righetti trounces Coalinga, will host Ridgeview in semifinals
111221 RHS CIF 01.JPG
Updated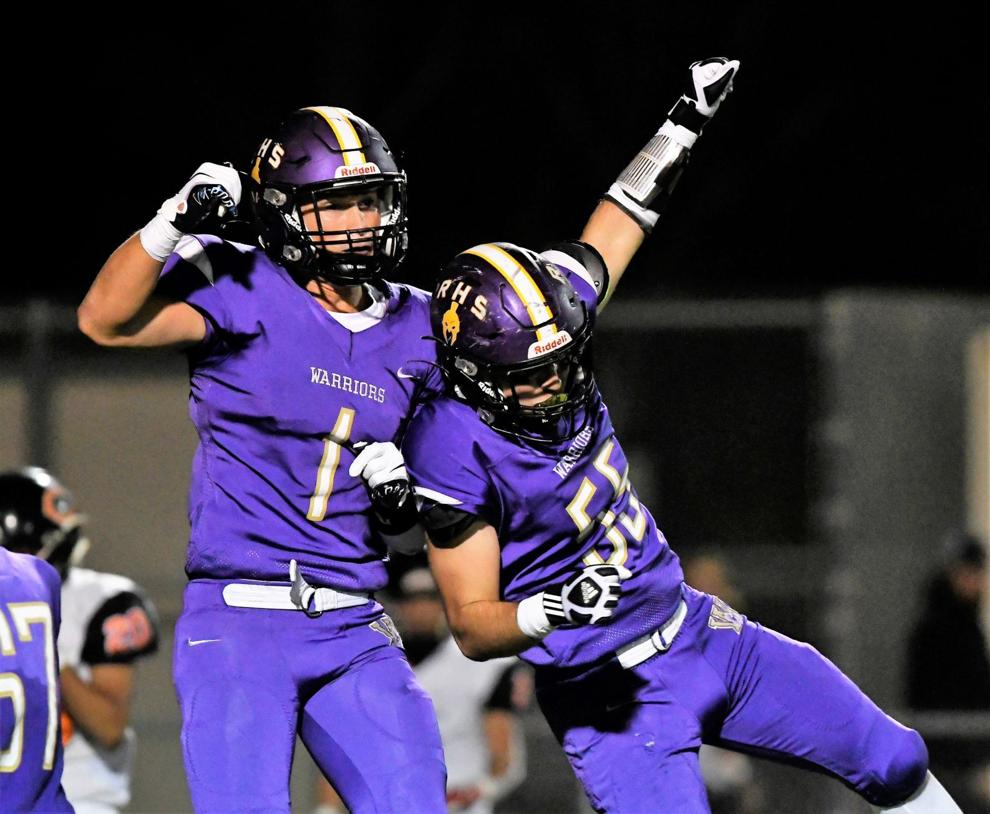 111221 RHS CIF 02.JPG
Updated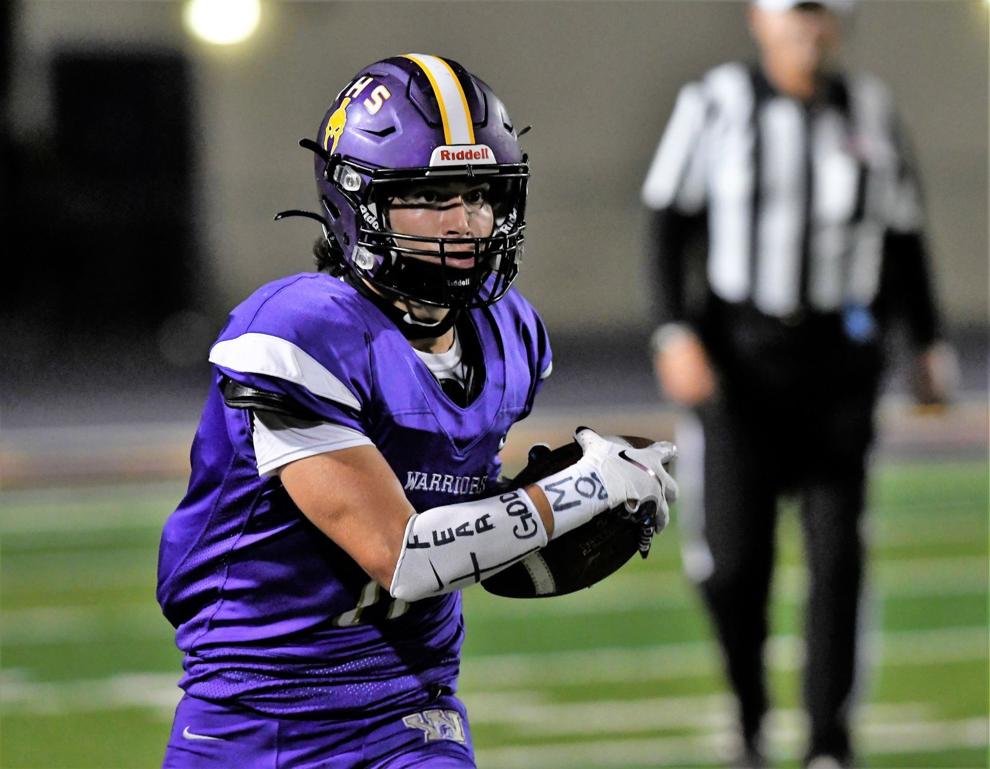 111221 RHS CIF 03.JPG
Updated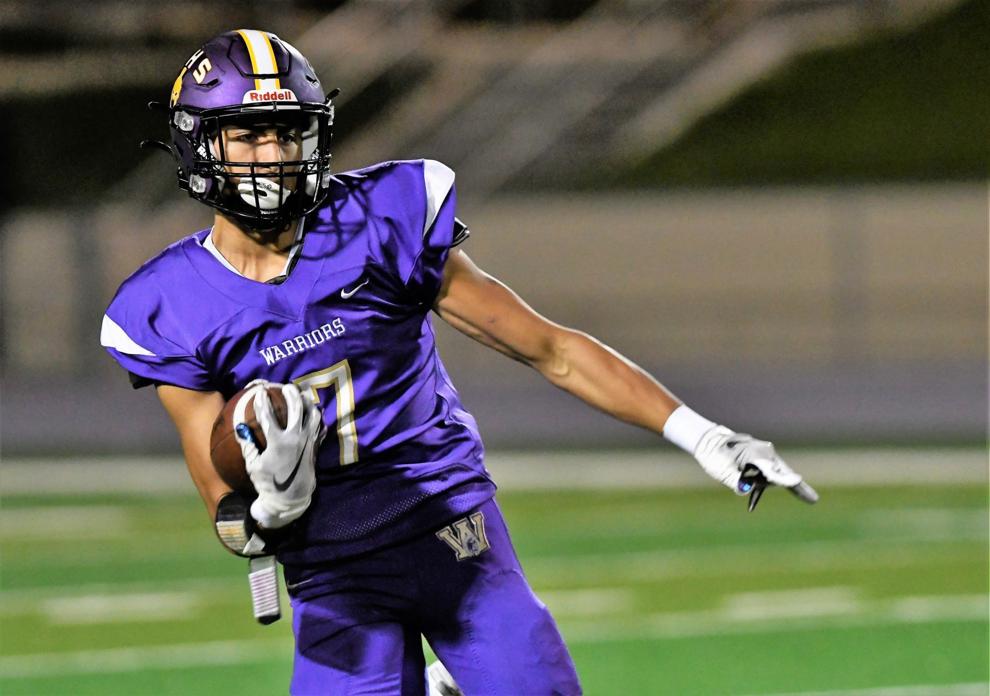 111221 RHS CIF 04.JPG
Updated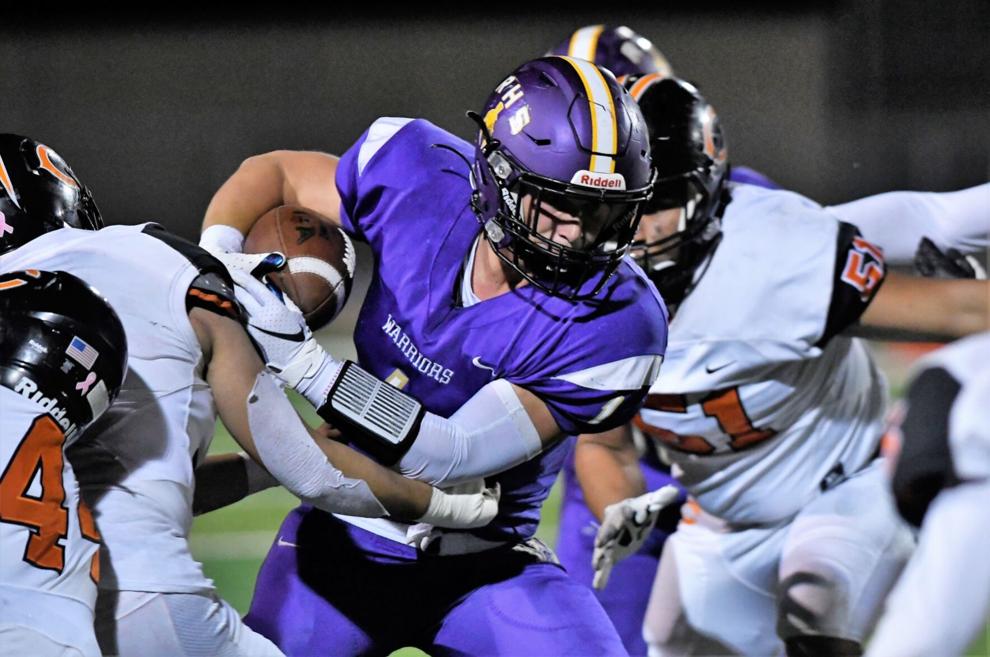 111221 RHS CIF 05.JPG
Updated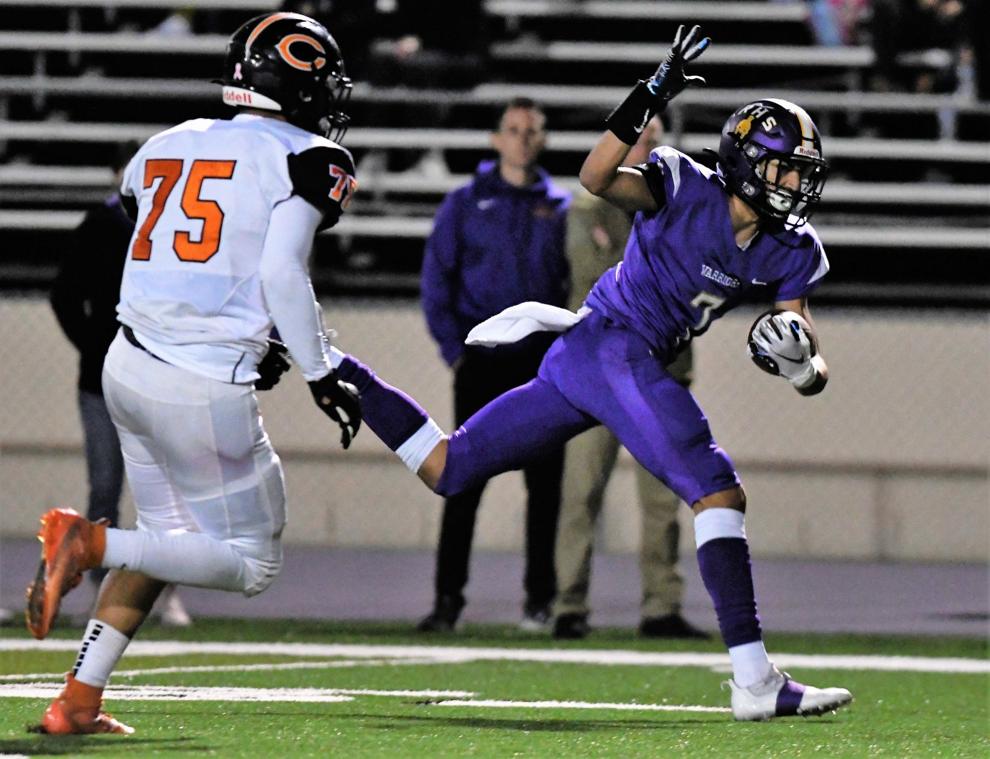 111221 RHS CIF 06.JPG
Updated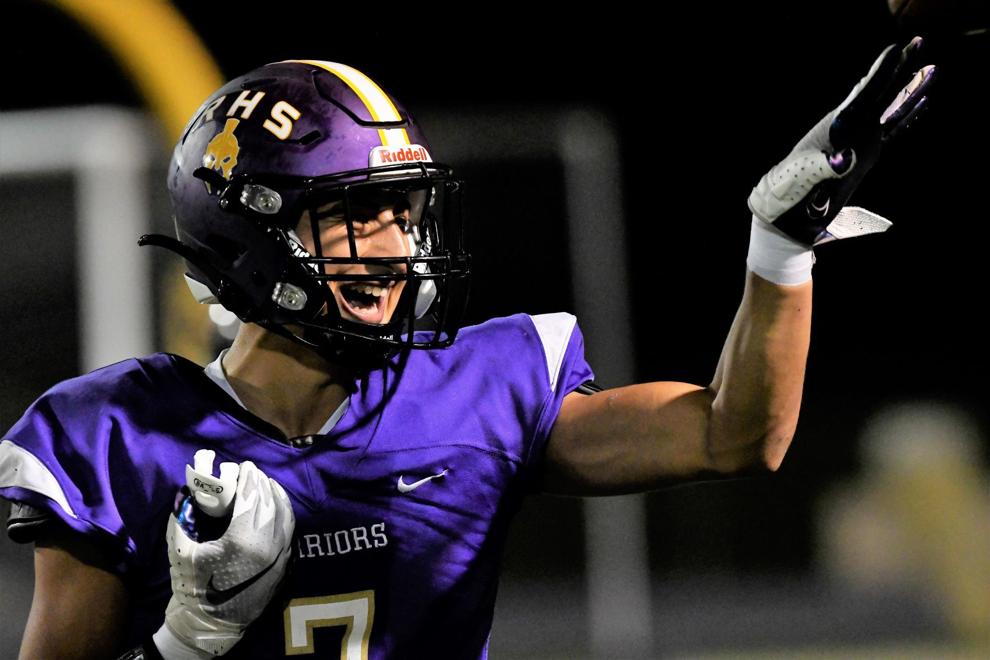 111221 RHS CIF 07.JPG
Updated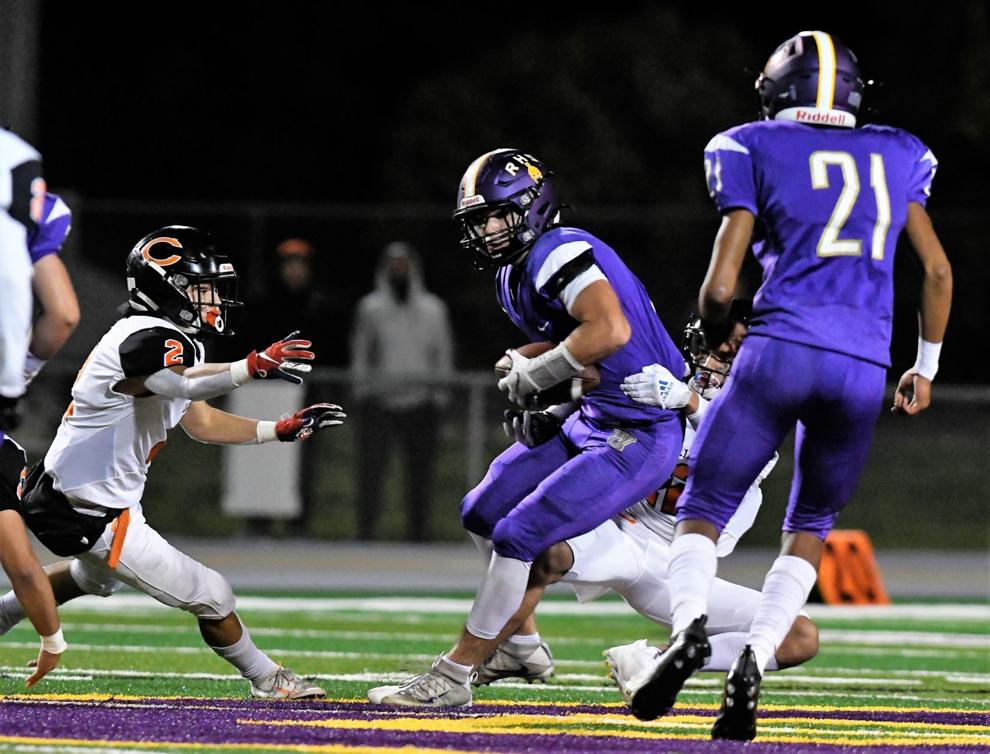 111221 RHS CIF 08.JPG
Updated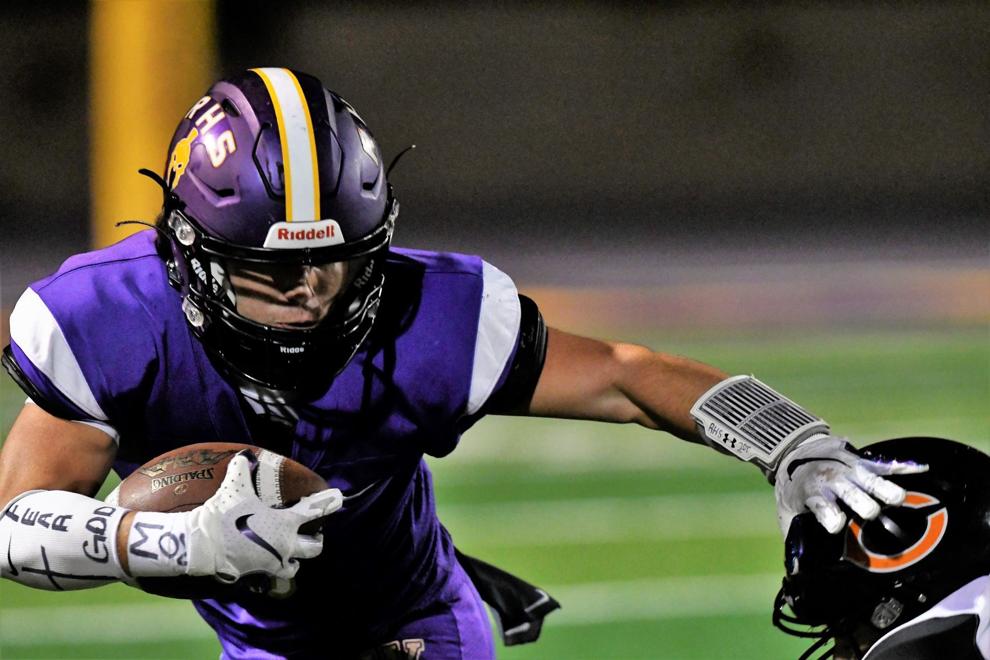 111221 RHS CIF 09.JPG
Updated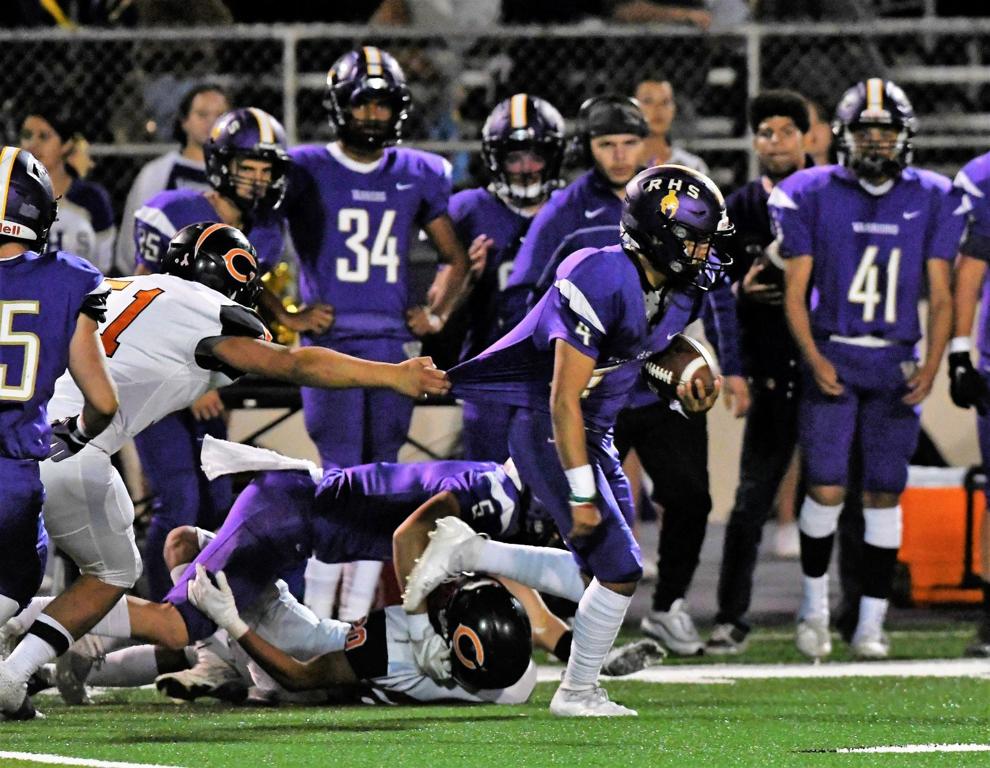 111221 RHS CIF 10.JPG
Updated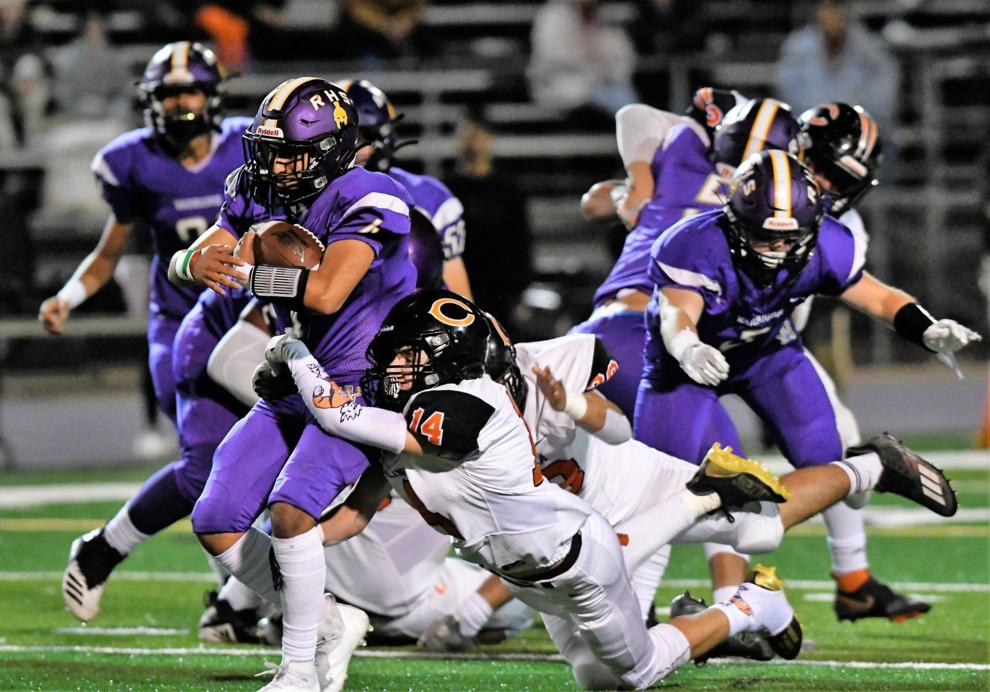 111221 RHS CIF 11.JPG
Updated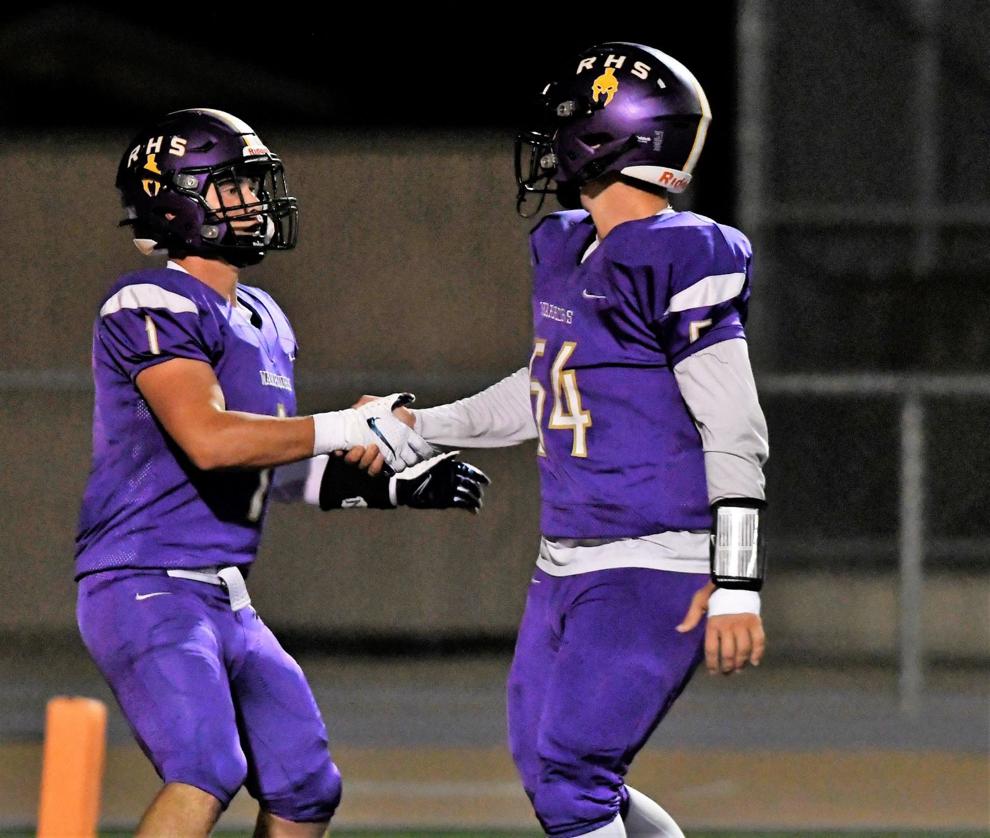 111221 RHS CIF 12.JPG
Updated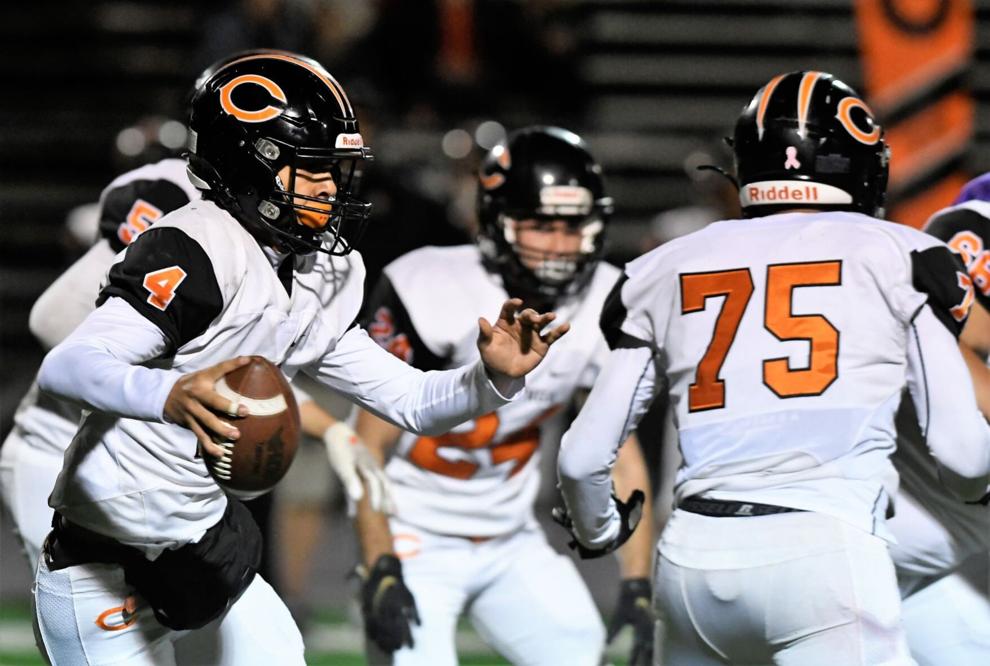 111221 RHS CIF 13.JPG
Updated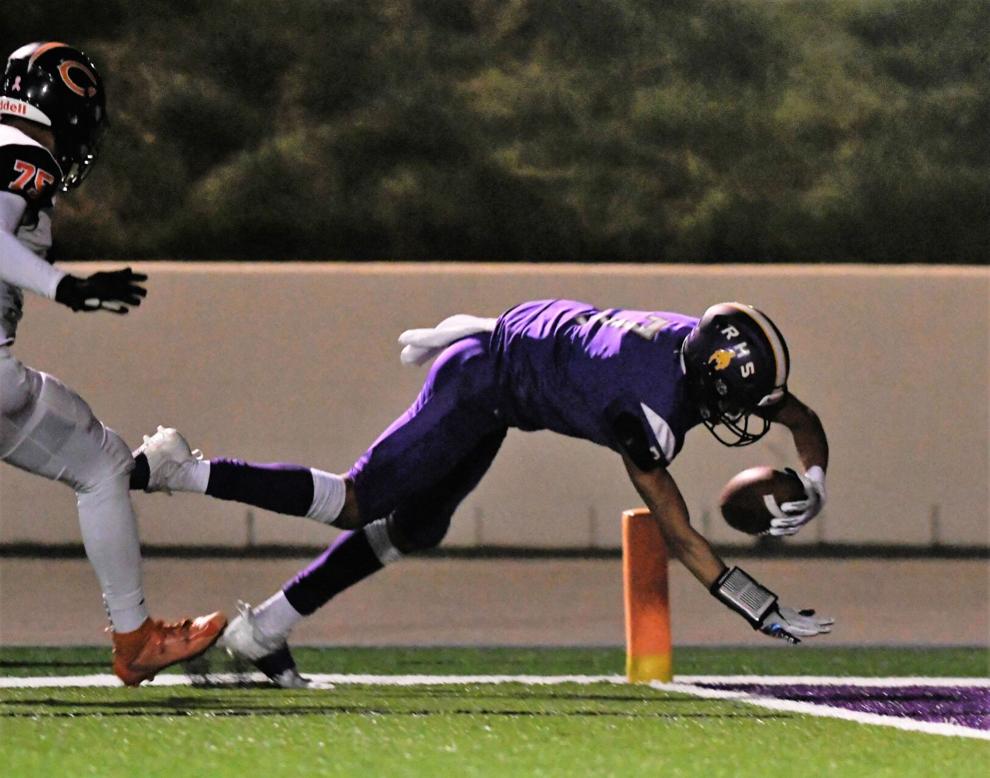 111221 RHS CIF 14.JPG
Updated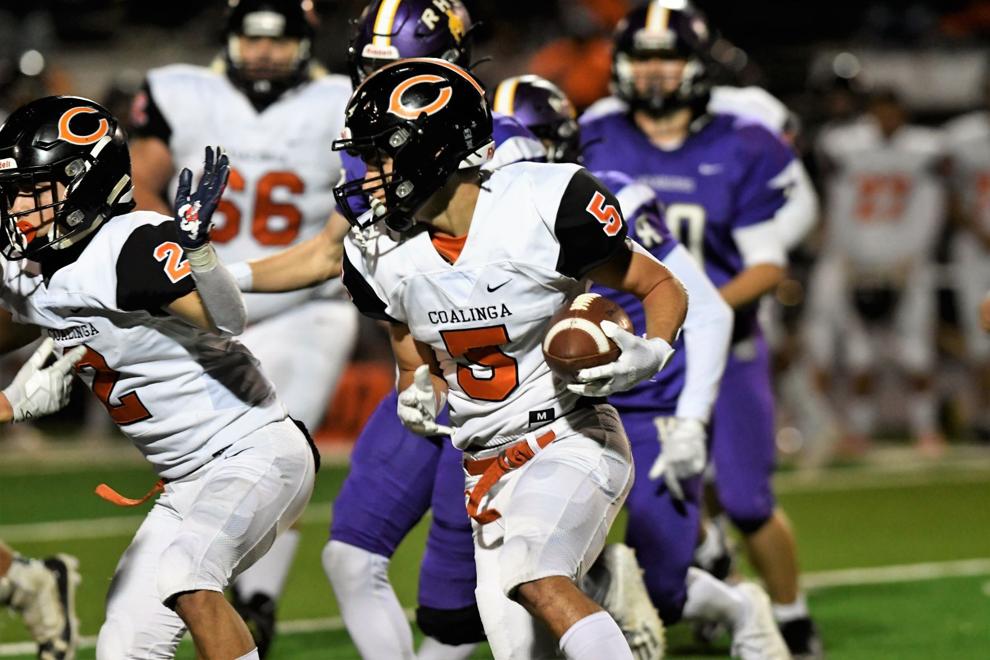 111221 RHS CIF 15.JPG
Updated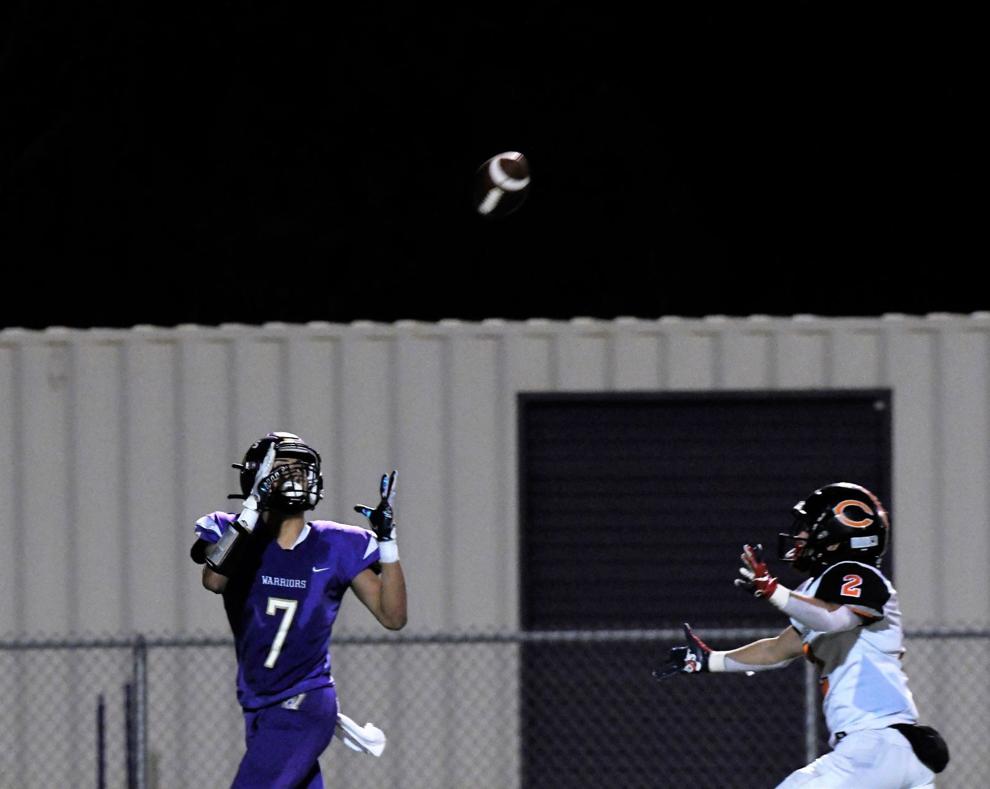 111221 RHS CIF 16.JPG
Updated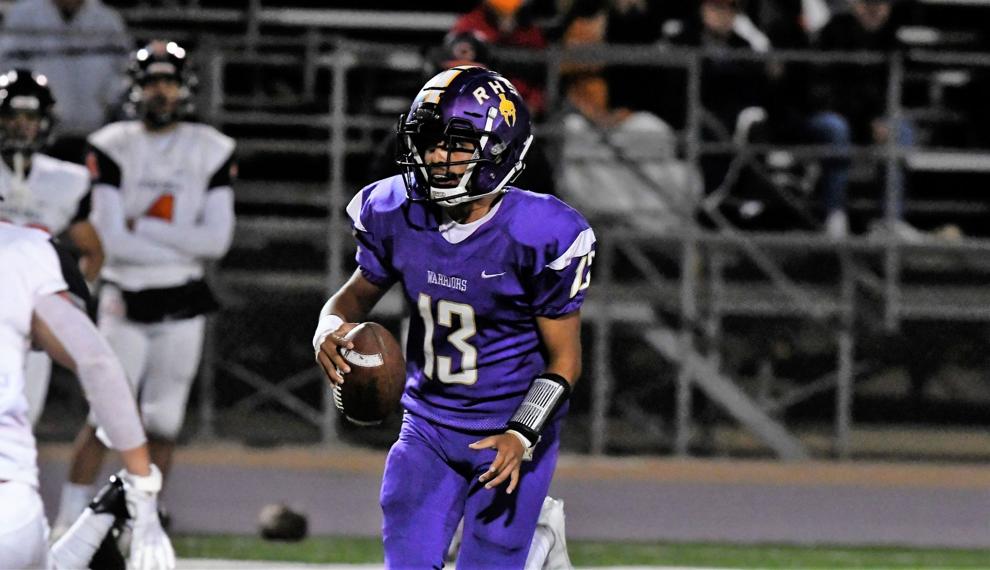 111221 RHS CIF 17.JPG
Updated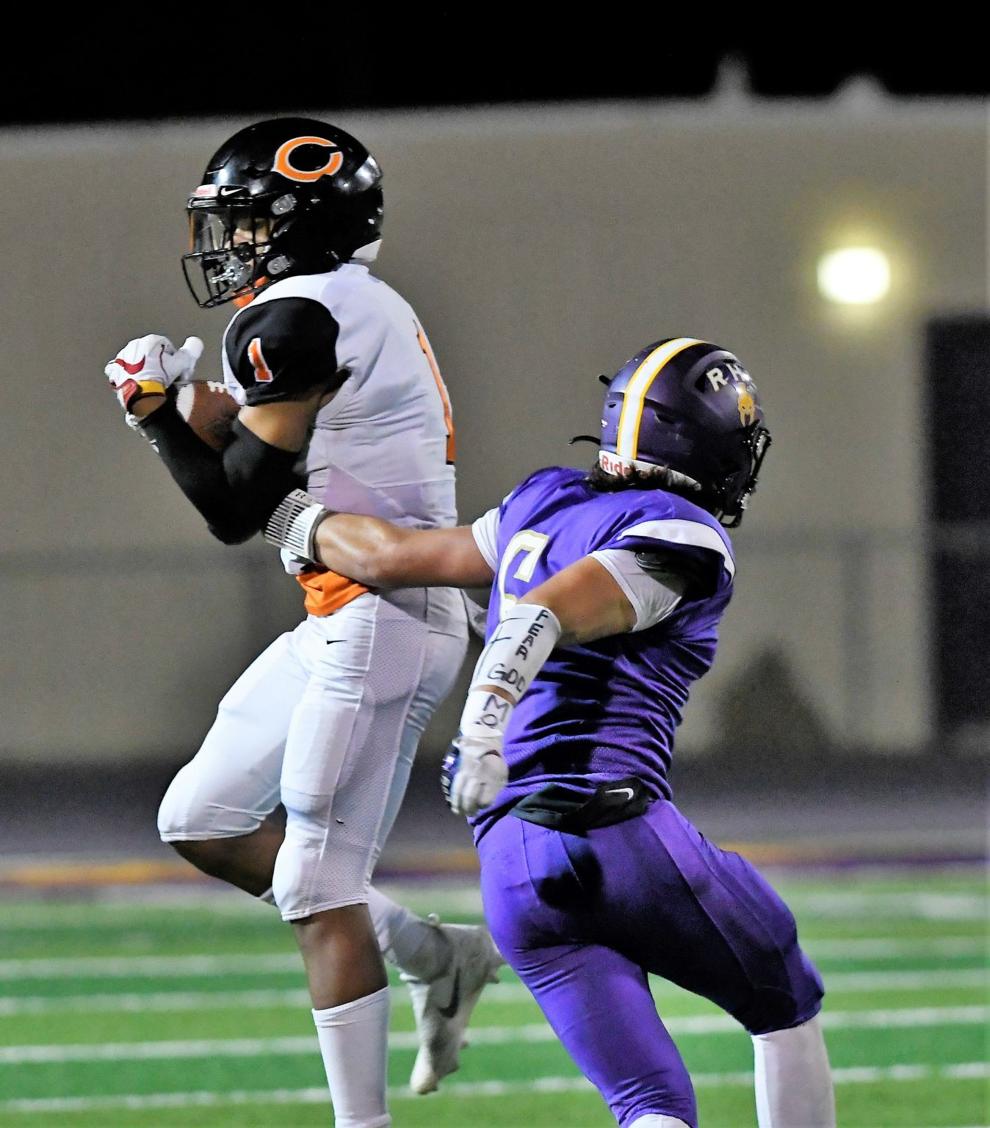 111221 RHS CIF 18.JPG
Updated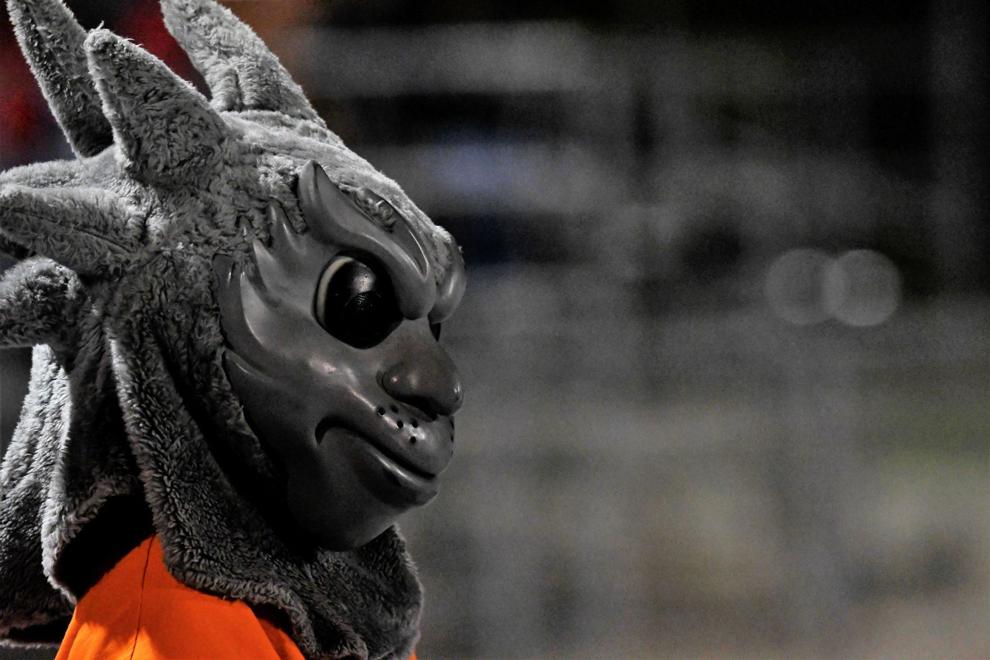 111221 RHS CIF 19.JPG
Updated
111221 RHS CIF 20.JPG
Updated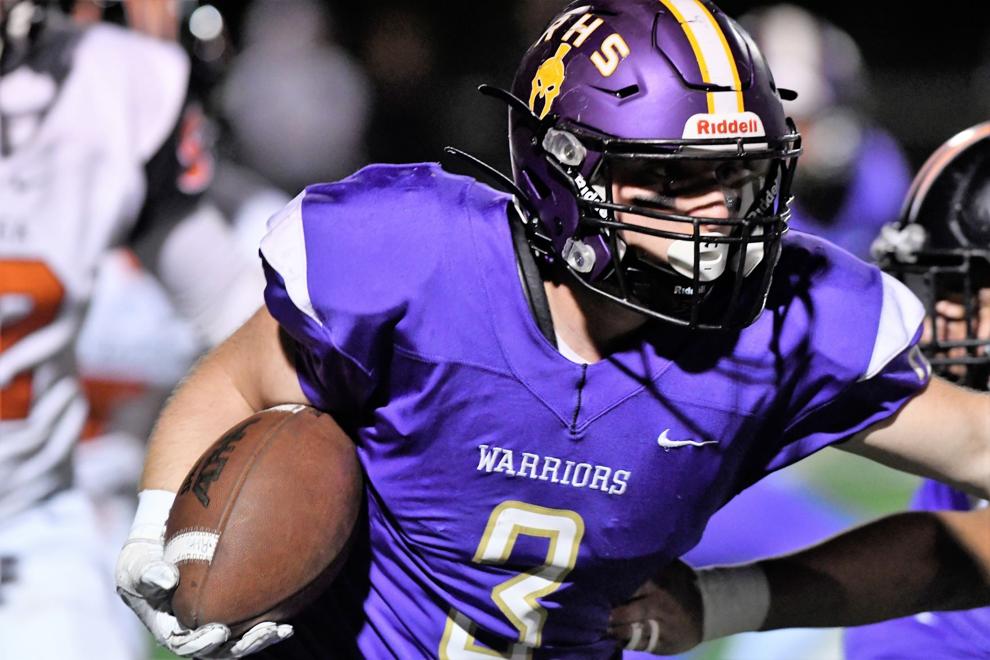 111221 RHS CIF 21.JPG
Updated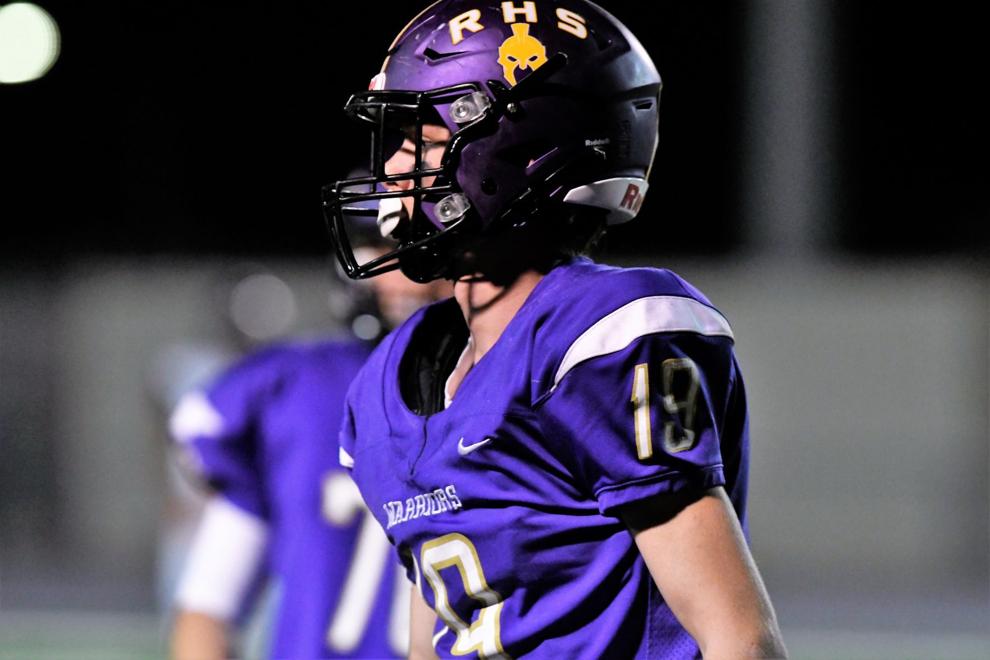 111221 RHS CIF 22.JPG
Updated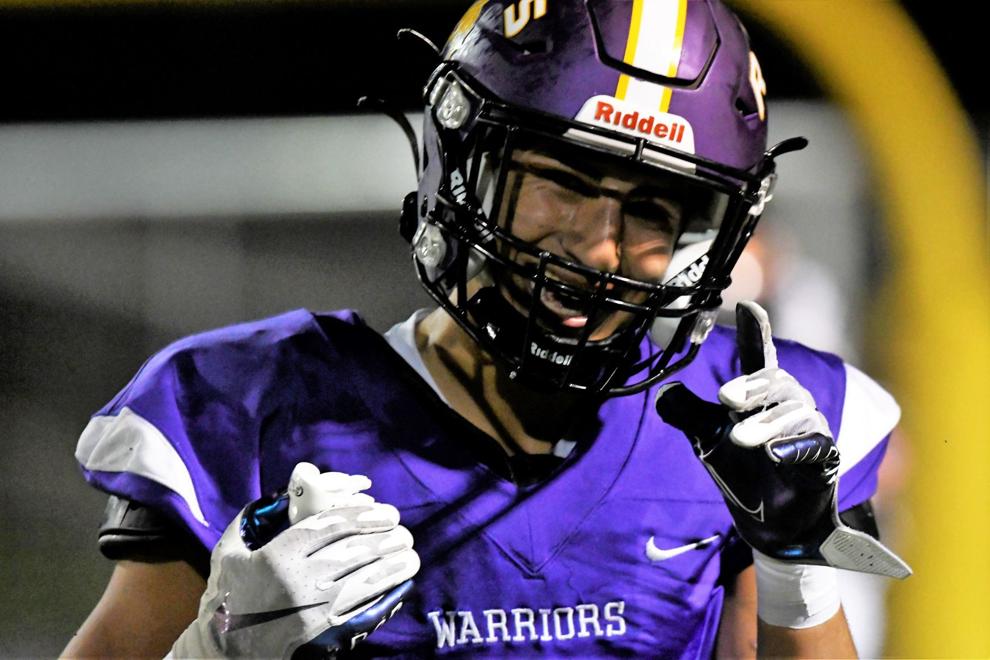 111221 RHS CIF 23.JPG
Updated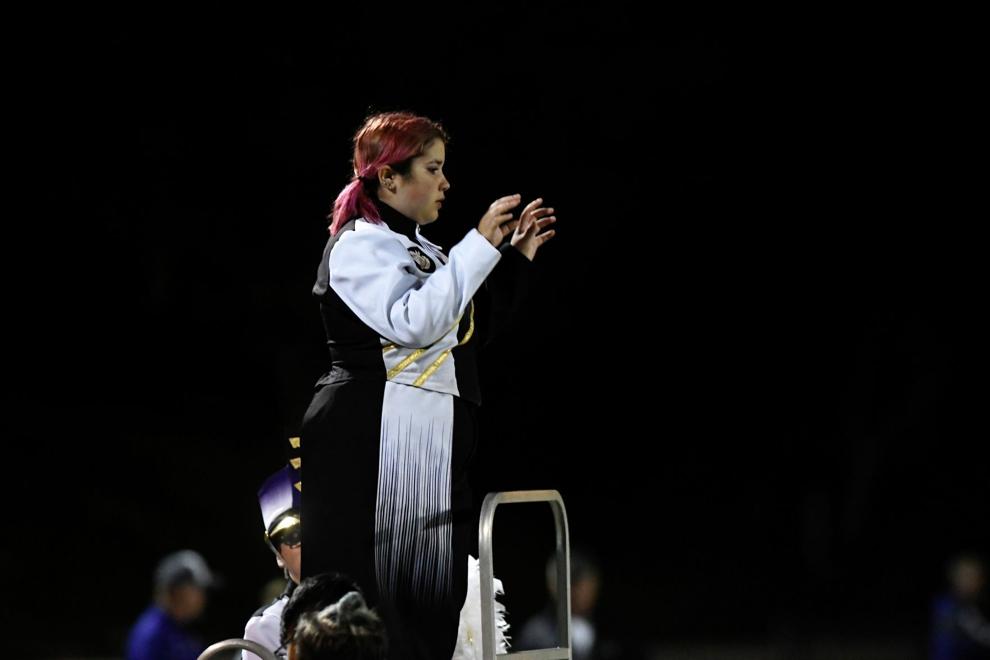 111221 RHS CIF 24.JPG
Updated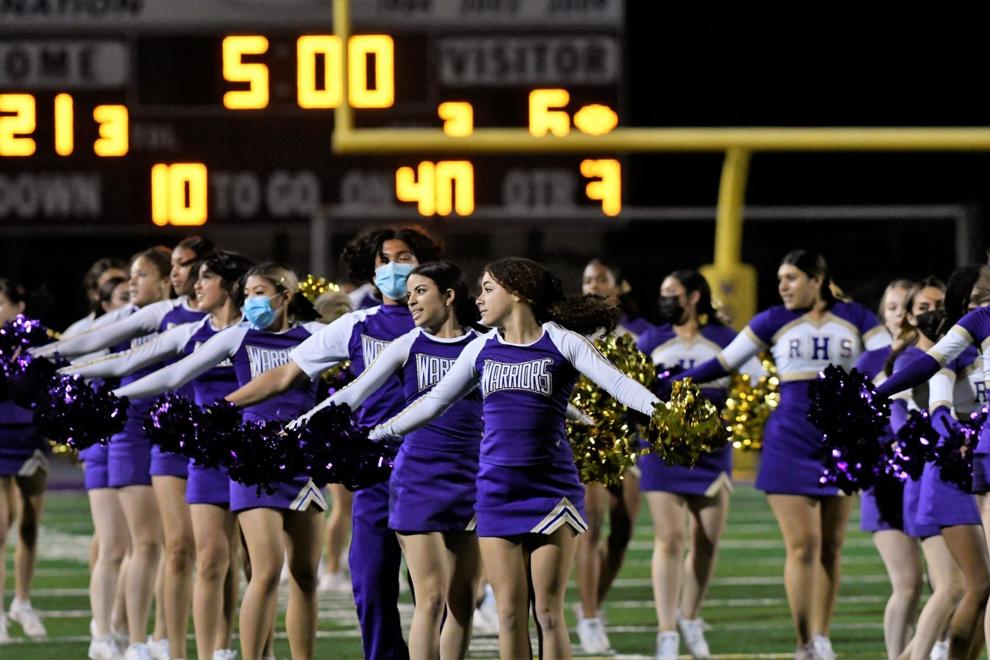 111221 RHS CIF 25.JPG
Updated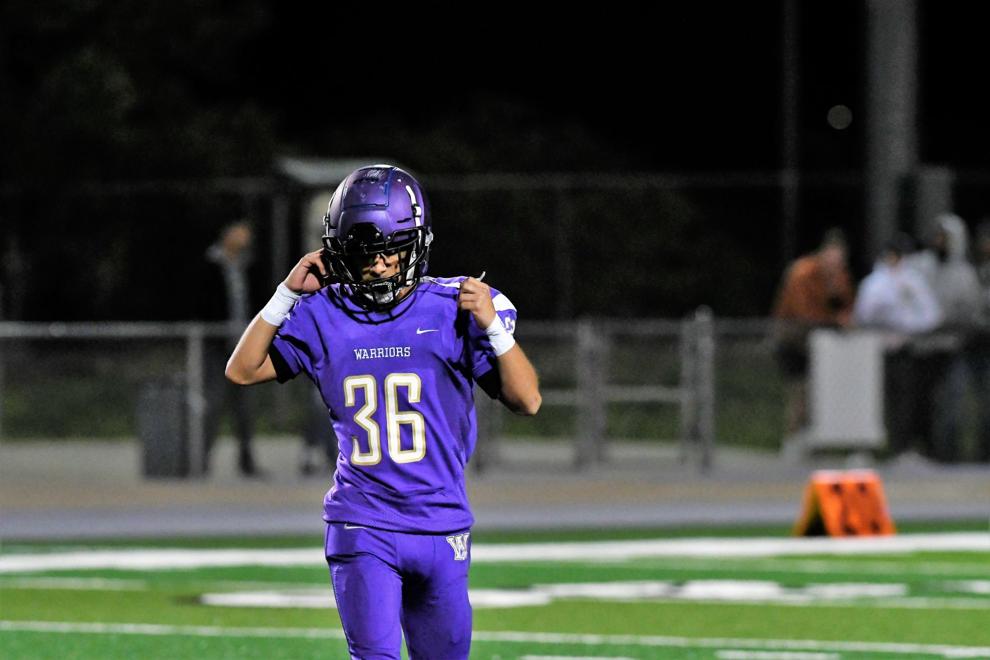 111221 RHS CIF 26.JPG
Updated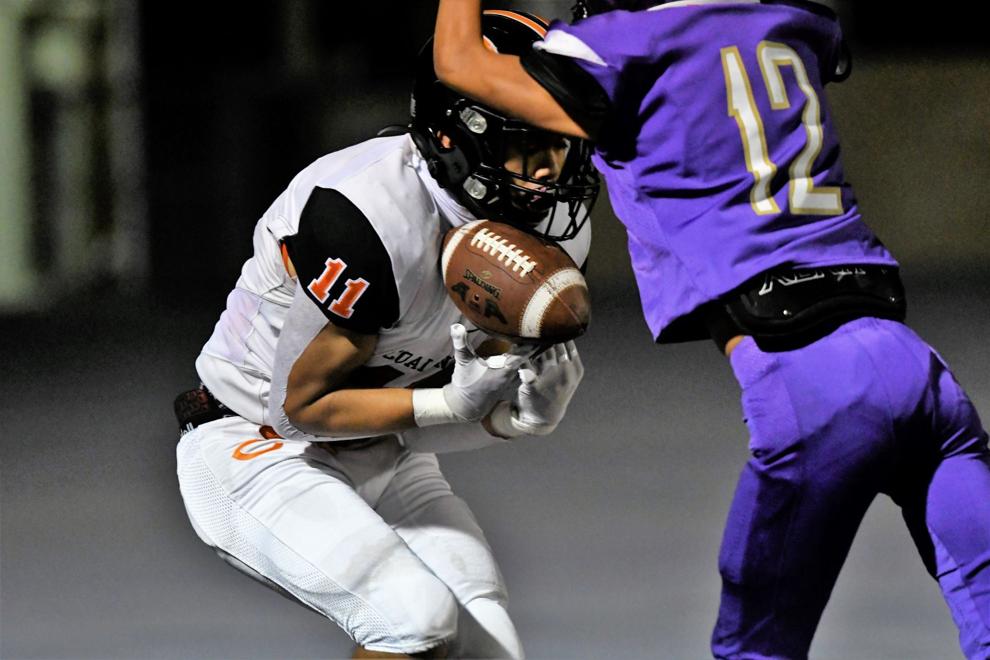 111221 RHS CIF 27.JPG
Updated