Logan Ast was given a five-game senior season.
The Santa Ynez football star packed a full season's worth of offense in the five games his Pirates played this spring. His production and development has landed him a spot on the Cal Poly football team. 
Ast made his commitment to Cal Poly official on May 4, joining the Mustangs as a preferred walk-on.
Ast played a little bit of everything at Santa Ynez, from receiver to running back and quarterback with some defensive back mixed in, but says he's going to Cal Poly as a running back to play for runnings backs coach James Montgomery.
It's easy to see why he's getting an opportunity with the Mustangs. Ast, 6-foot-2 and 210 pounds, rushed for 726 yards and 10 touchdowns in five games earlier this spring, helping the Pirates go 4-1. He also led the team in receiving with 18 catches for 338 yards and four more scores. 
Ast finished the five-game season with 1,064 total yards of offense and 14 touchdowns, 10 of which came on the ground. He averaged 8.1 yards per carry and broke the school rushing record with 327 yards in a win over Dos Pueblos.
"It shows hard work definitely pays off," Ast said Tuesday during a ceremony to celebrate his joining the Cal Poly program. "I've been grinding. I couldn't have done this without my teammates. Everyone contributed, my coaches, my family. It wasn't just me on this."
For much of the last year, there was serious doubt regarding the viability of a high school football season in California amid the coronavirus pandemic. But a five-game season in March and April was finally held. Those five games were crucial in Ast landing an opportunity with Cal Poly.
"It was definitely important. I was a different player from last year," Ast said. "I got a lot bigger, just a lot better. That's thanks to my coaches, teammates and hard work. I definitely had a chip on my shoulder. I wanted to prove people wrong."
Santa Ynez athletic director Ashley Coelho took a moment to celebrate after a trying year for everyone involved in education and education-based athletics.
"Words can't describe what it means to be standing right here," Coelho said. "This was a hard year. These five football games that we had were tremendous for every student-athlete on the team. They meant the world to Logan and it was a gamechanger to him, for his teammates. I know these five games were what made the difference for him to be going to the next level."
Santa Ynez coach Josh McClurg said Ast put on about 30 pounds from the end of his junior season to his spring senior season, while also growing about three inches.
"He's now got the extra muscle, and the extra speed, that will allow him to play at the next level," McClurg said. "I know with his work ethic — the kid is a workhorse — he will not give up. He's not your typical superstar who takes breaks in practice or anything like that. As long as he carries the work ethic he's shown here for the last four years, I think Cal Poly is going to notice that and I think coach Montgomery will see that and Logan will find his way onto the field."
Ast said before the season that his goal was to attend Cal Poly and play football there. He'll also be studying to become a firefighter, majoring in Forest & Fire Sciences in San Luis Obispo.
Cal Poly is led by second-year coach Beau Baldwin. The Mustangs, members of the Big Sky Conference, are an FCS program. Their 2021 season starts Sept. 4 against the University of San Diego. The Mustangs' second game of the season is another road game, at Fresno State.
Photos: Santa Ynez senior Logan Ast signs with Cal Poly
050421 Logan Ast 01.JPG
Updated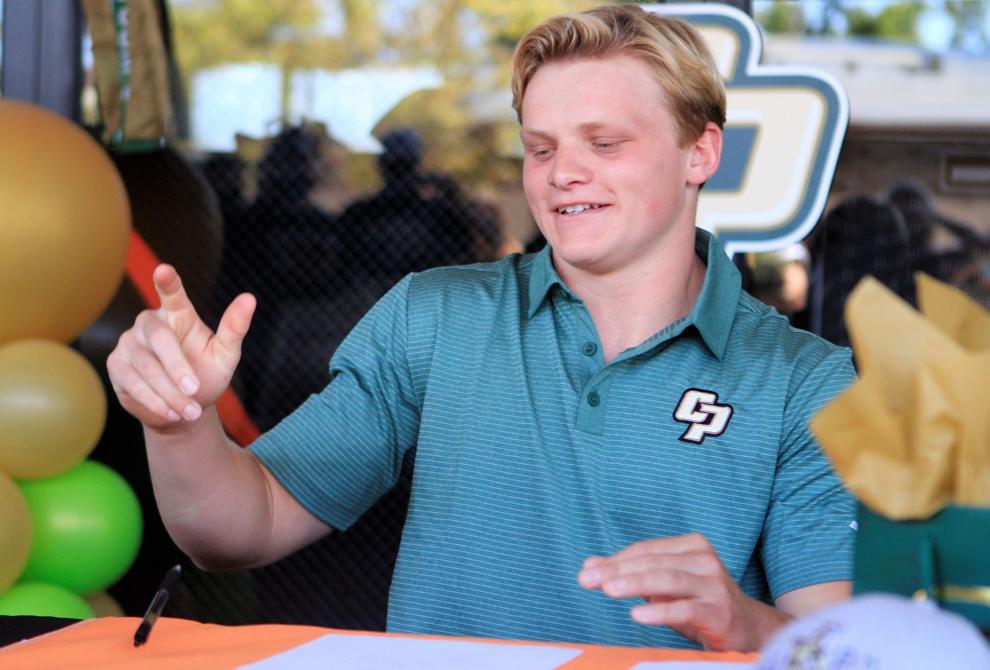 050421 Logan Ast 02.JPG
Updated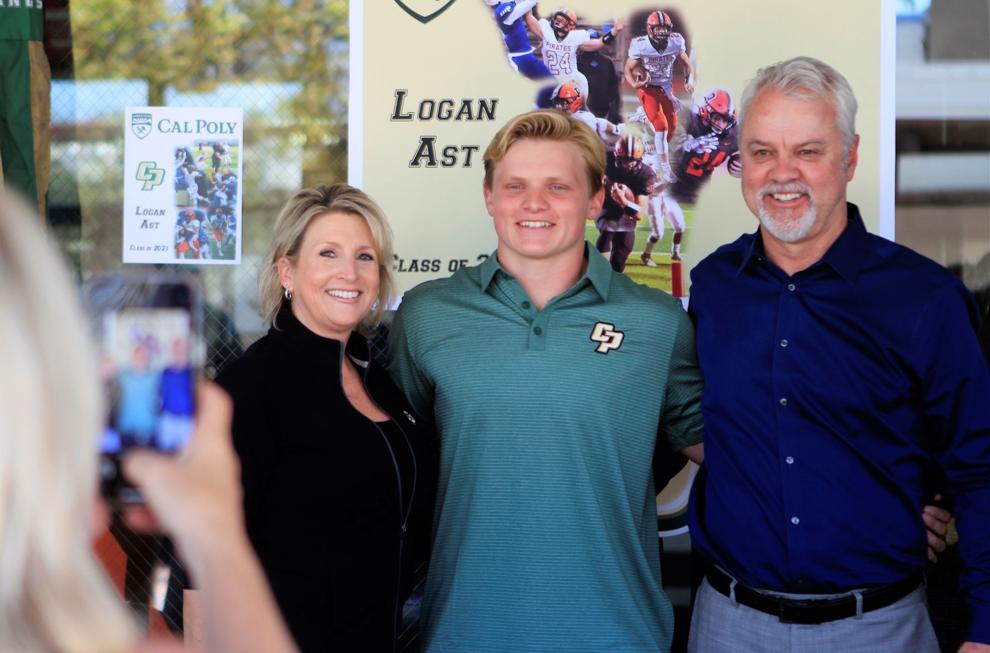 050421 Logan Ast 03.JPG
Updated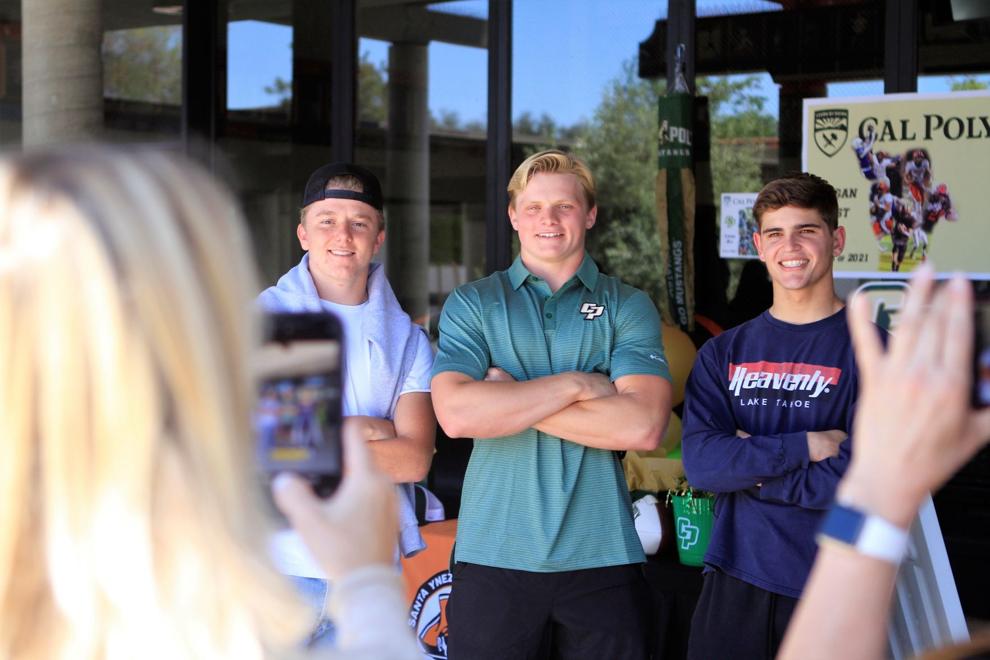 050421 Logan Ast 04.JPG
Updated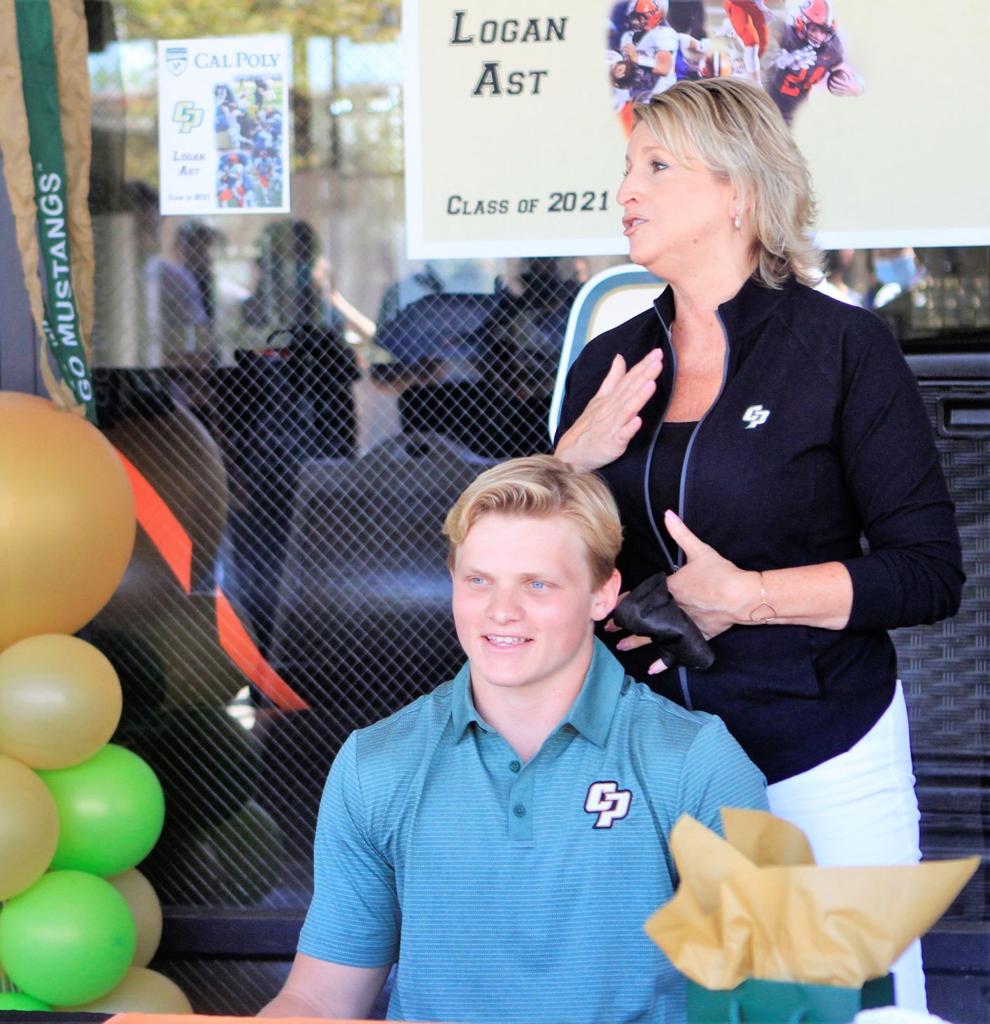 050421 Logan Ast 05.JPG
Updated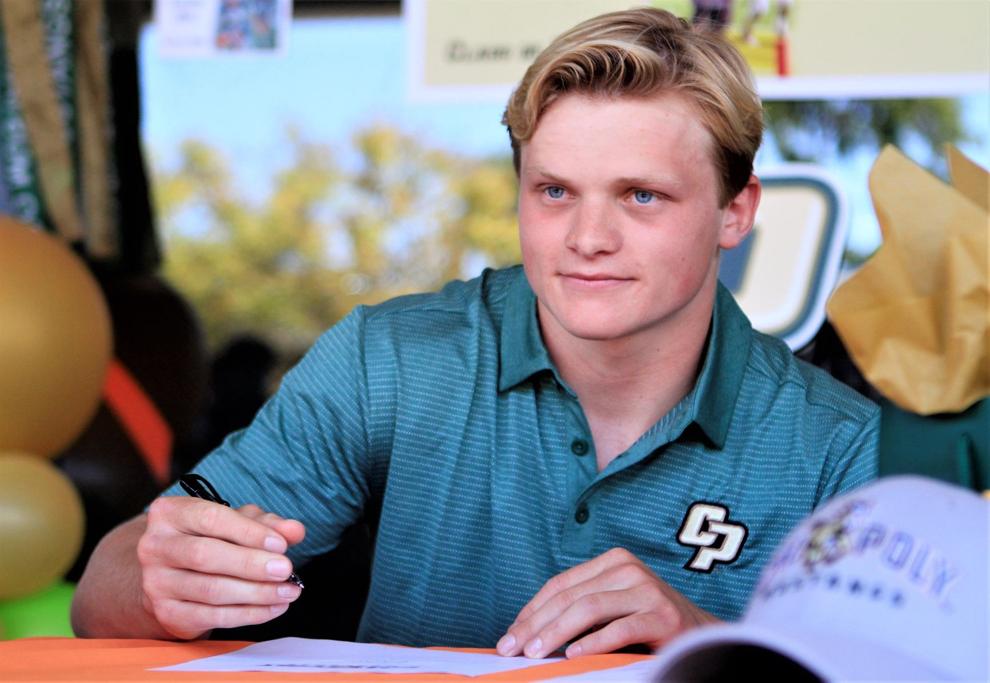 050421 Logan Ast 06.JPG
Updated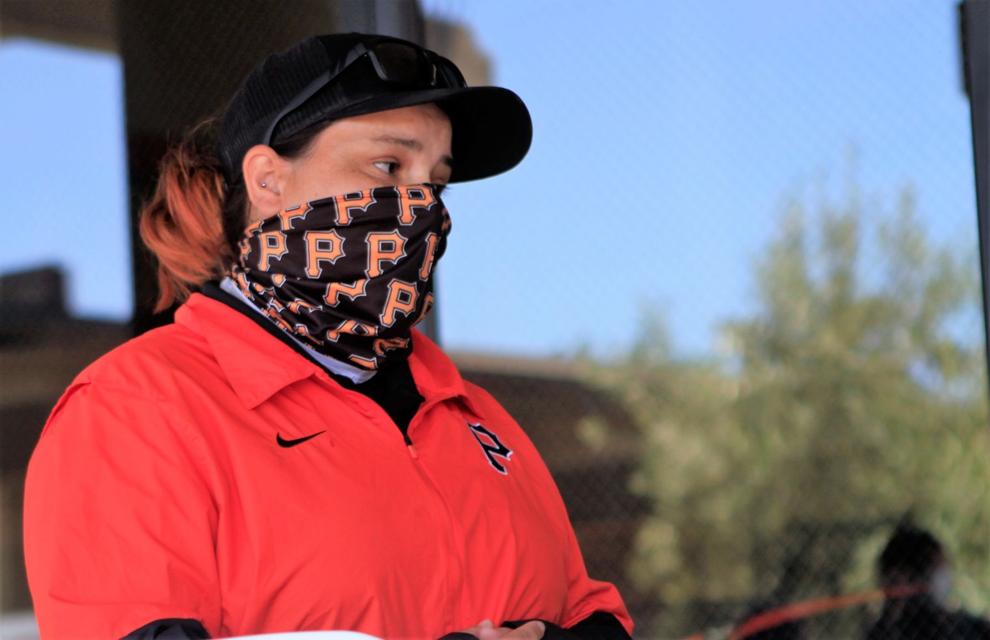 050421 Logan Ast 07.JPG
Updated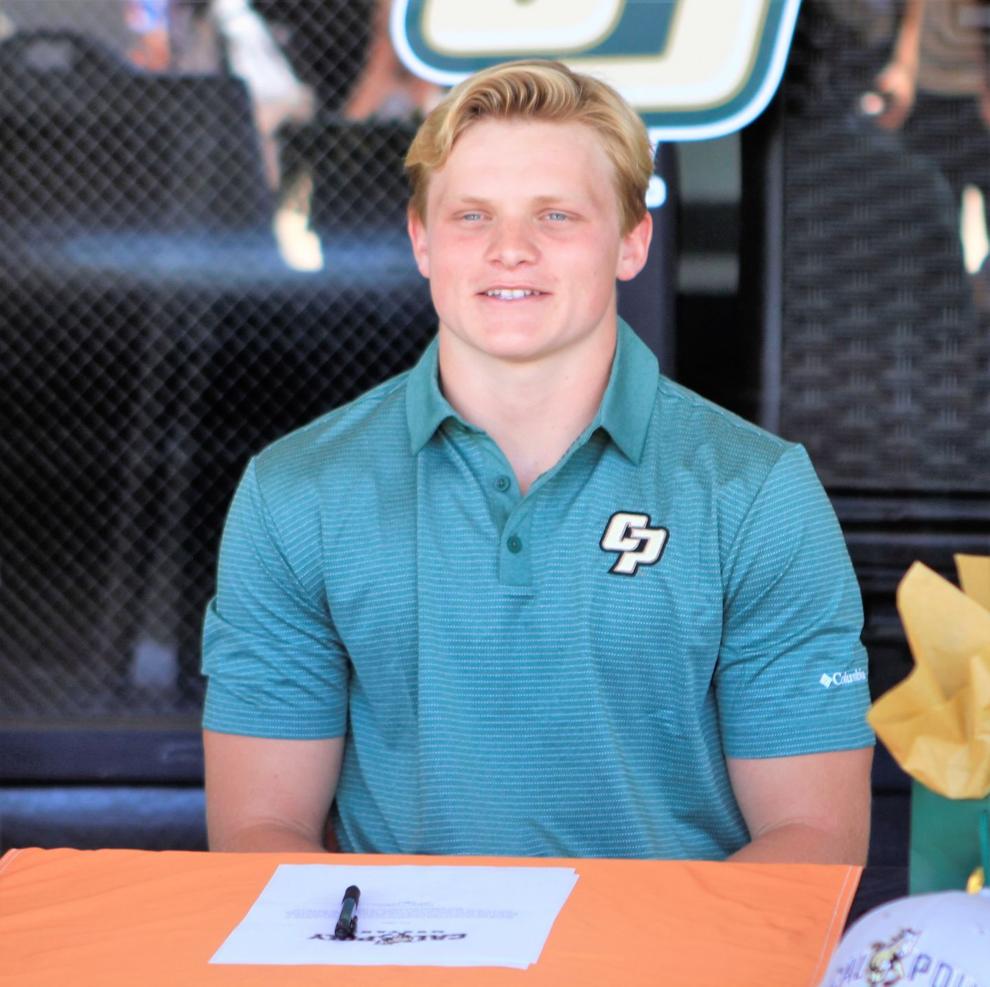 050421 Logan Ast 08.JPG
Updated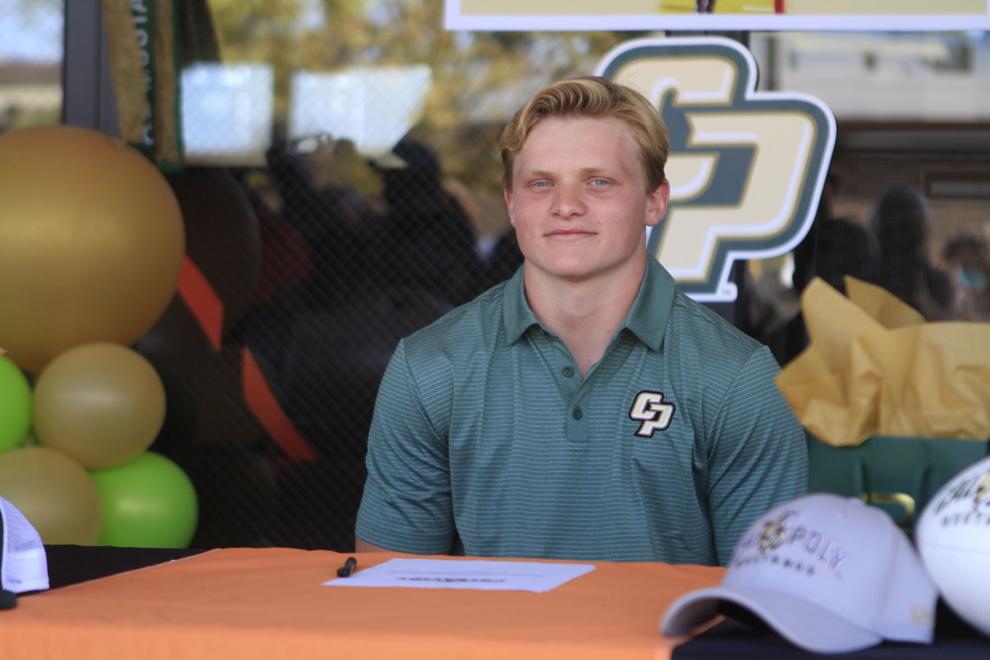 050421 Logan Ast 09.JPG
Updated
050421 Logan Ast 10.JPG
Updated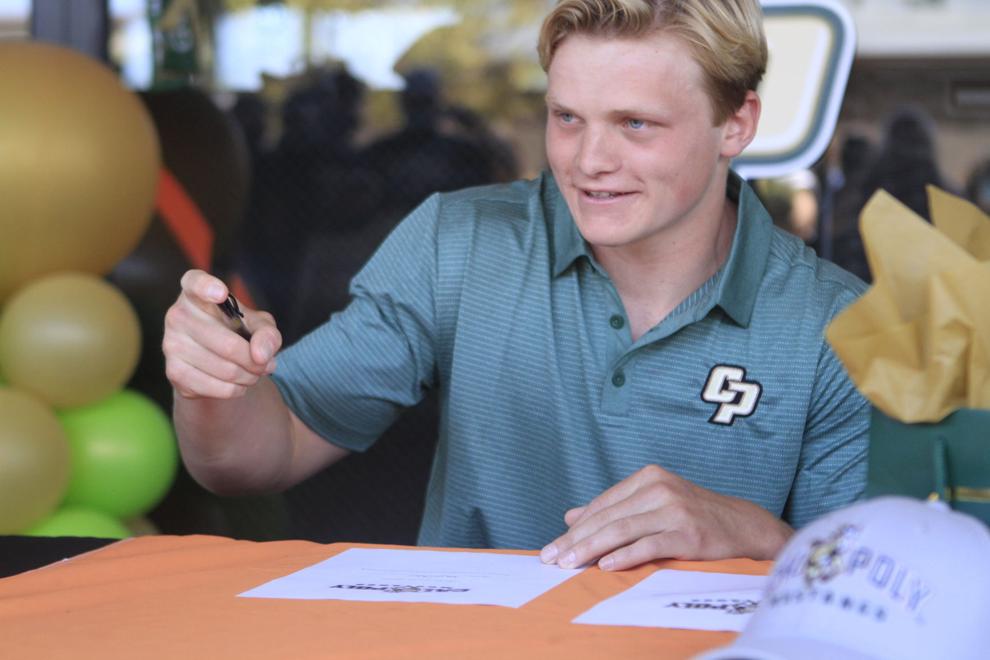 050421 Logan Ast 11.JPG
Updated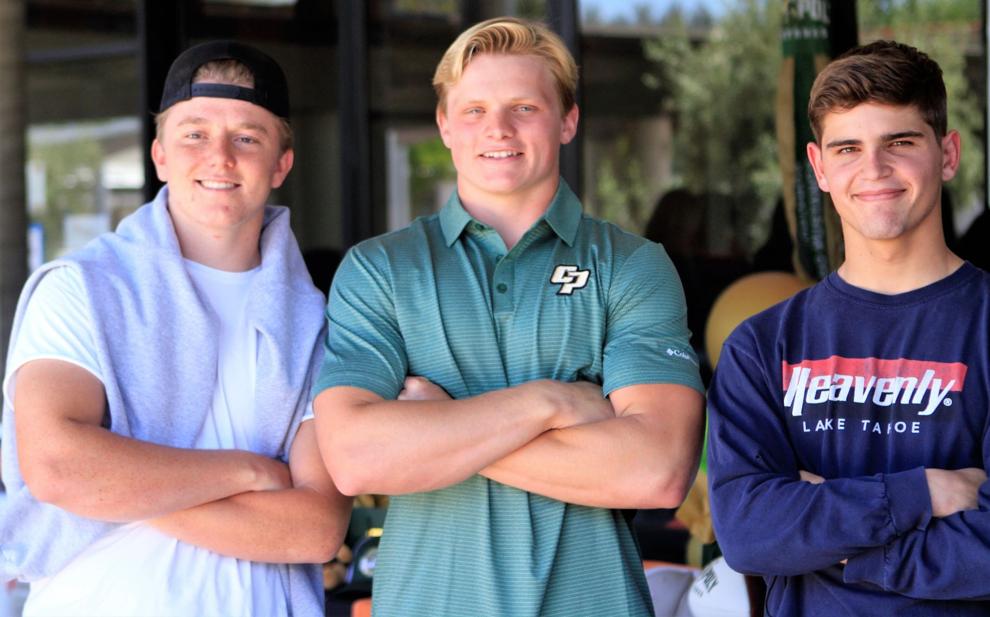 050421 Logan Ast 12.JPG
Updated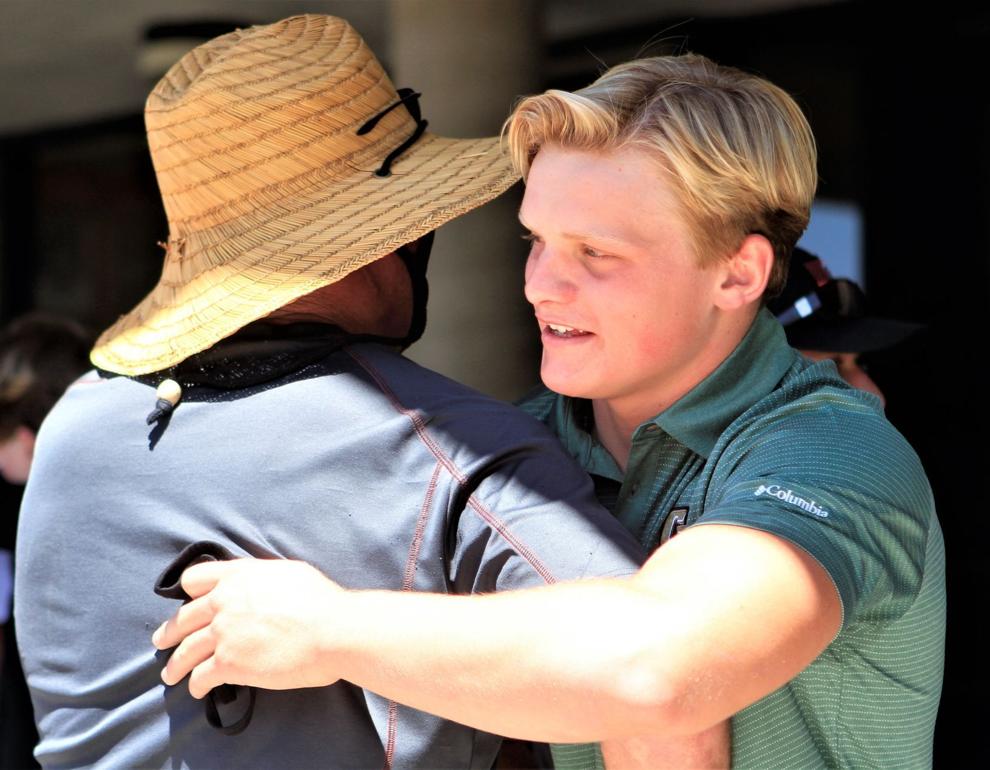 050421 Logan Ast 13.JPG
Updated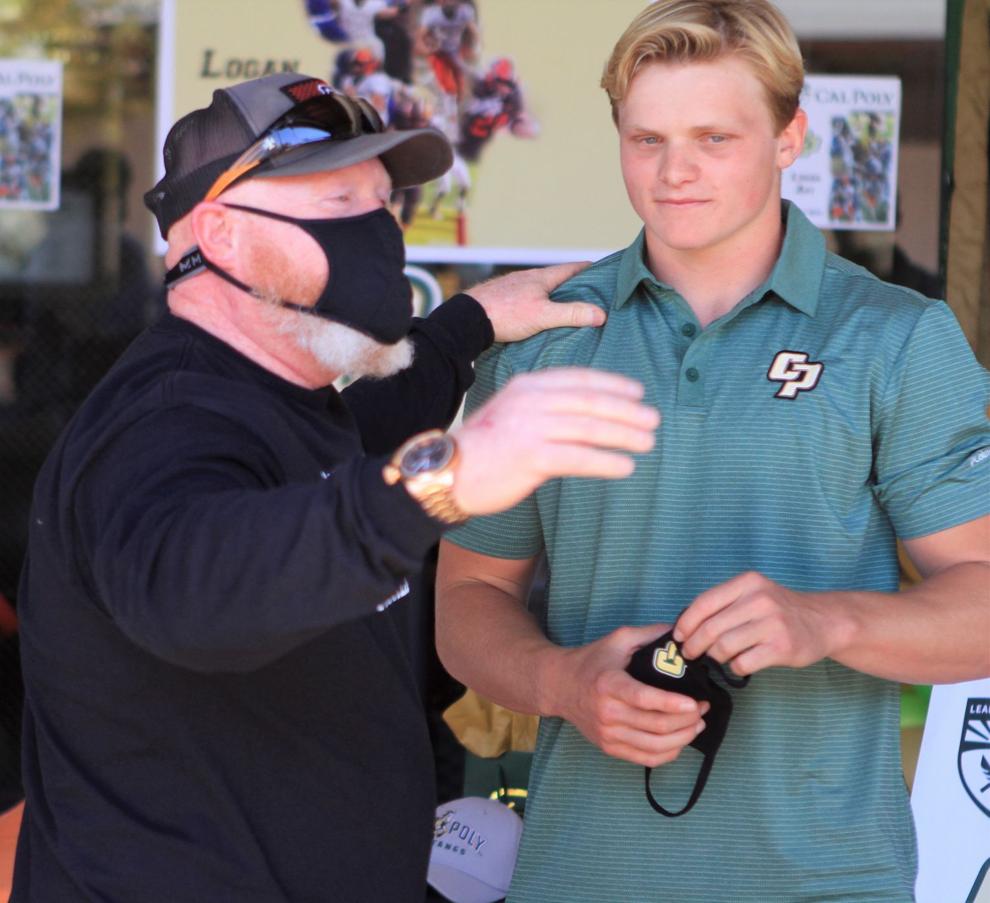 050421 Logan Ast 14.JPG
Updated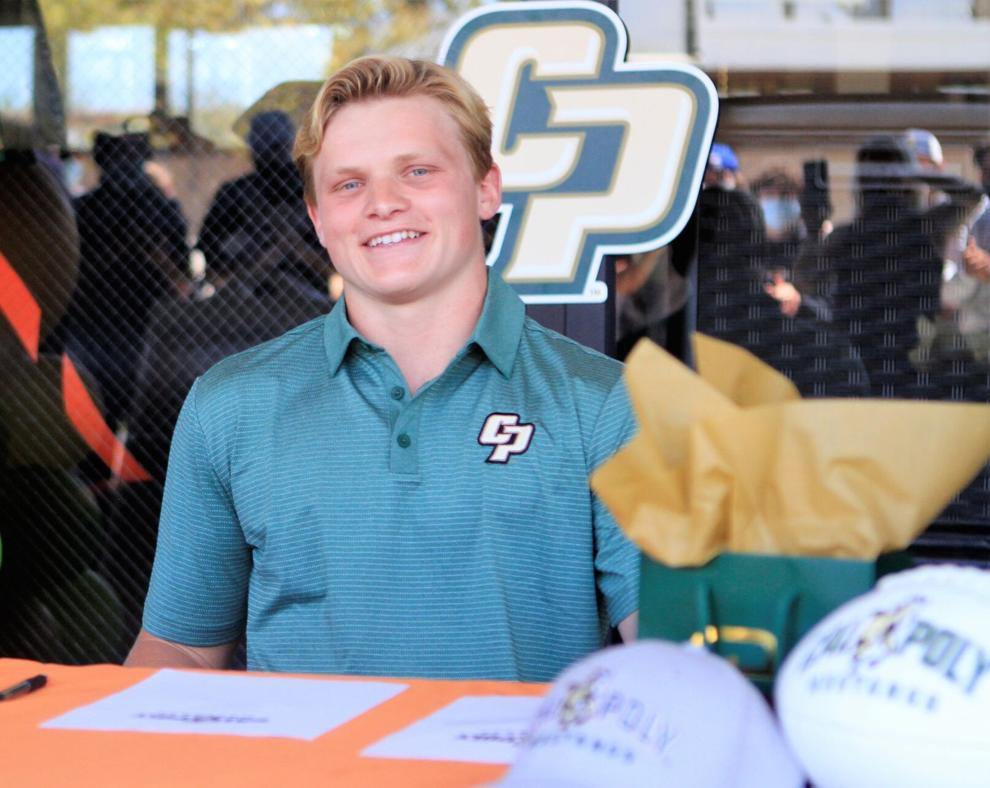 050421 Logan Ast 15.JPG
Updated
050421 Logan Ast 16.JPG
Updated