Erik Ramos played for the Santa Maria High School boys basketball team before graduating from the school in 2016.
Now the Santa Maria girls basketball coach, Ramos has taken a page from his former coach's playbook.
Dave Yamate's Santa Maria boys teams put up a lot of 3s, and Ramos plans for his group to do the same.
That's not the way it used to be for Santa Maria girls squads, but Saints sophomore guard Luz Olea gave a clue regarding the way things were going to be this season.
She launched a 3 in the first 30 seconds of her team's season opener against Pioneer Valley. The shot went in.
They didn't nearly ALL go in during the Saints' 64-49 loss to the Panthers. However, Santa Maria did make 10 treys.
"It's an exciting style of play," said Ramos. "I told the girls 'you're never out of any game,'" putting up all those 3s.
Actually, "You're never out of any game," is the same message Yamate gives to his boys teams.
And Yamate's teams have rallied many times when they have seemed out of contention.
Thanks mainly to junior center Carlissa Solorio, the 3-pointer is not all the Saints have on offense.
Santa Maria had a height advantage Friday night. Pioneer Valley had a more pronounced quickness advantage.
Quickness won out.
Giving the Saints a big presence inside, Solorio scored a team high 17 points against Pioneer Valley.
"Carlissa took the year off from basketball," said Ramos.
You have free articles remaining.
"We're excited to have her back this year. She will be a big part of what we do."
The Saints squared their record on the young season to 1-1 as they rolled to a 59-32 win at Coast Union. Olea and Iceis McNutt scored 19 points apiece for the Saints in that one.  
McNutt, an experienced junior point guard and a good defender, is a junior and a third-year varsity player.
The Saints have just one senior, Aracely Montar, and no returning senior regulars.
On a raw, blustery Wednesday afternoon the girls soccer team that was against the wind on offense, Righetti in the first half and Santa Maria in the second, actually controlled the ball best.
"Actually, with such a young team, it will be exciting to watch them develop," said Ramos.
The Saints started three sophomores, Olea, Madison Garrity and Yvette Lopez, along with juniors Solorio and McNutt, against Pioneer Valley.
The Saints' front line of Solorio, Garrity and Lopez gives them a bit more size than usual.
Everyone figures to get plenty of playing time for the Saints. Ramos carries eight players on his varsity roster.
"That suits me," he said. "We just go by the situation," if injuries might necessitate call-ups from the junior varsity team.
However they fare in Ocean League play this season, the Saints figure to qualify for the post-season. In the Central Section, any team that does not win a league championship can petition to get into the playoffs.
Pioneer Valley and Nipomo, the 2019 Ocean League co-champs, were both bumped up to the bigger Mountain League. The Ocean League for the 2020 league campaign will consist of Atascadero, Morro Bay, Orcutt Academy, Santa Maria, St. Joseph and Templeton.  
111519 PV SM Girls basketball 05.jpg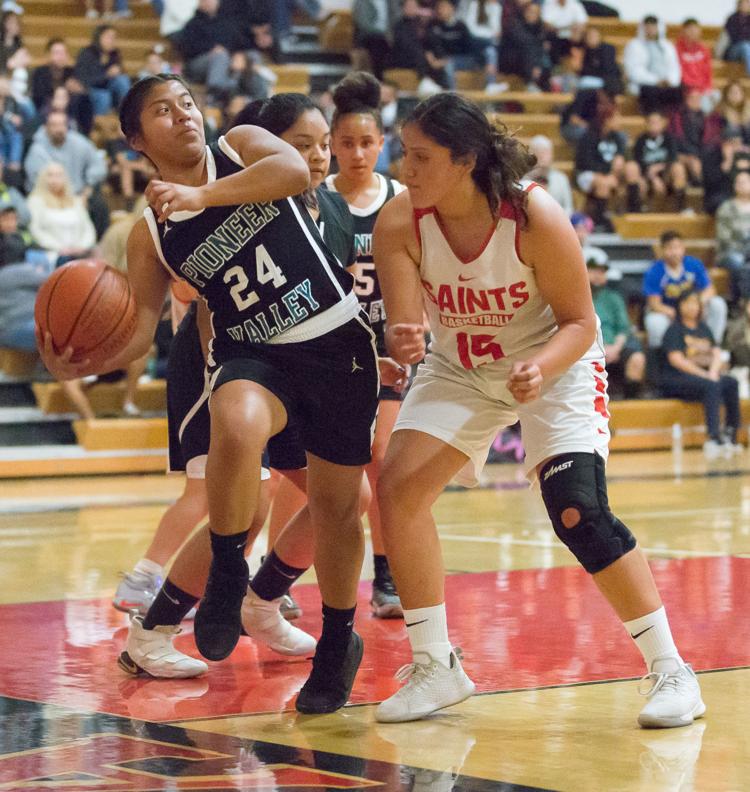 111519 PV SM Girls basketball 06.jpg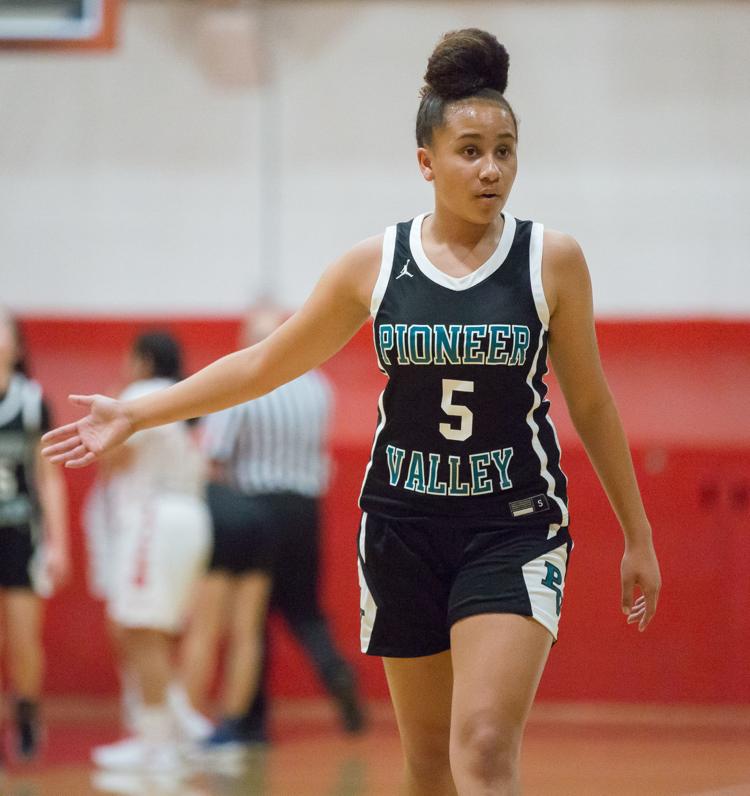 111519 PV SM Girls basketball 07.jpg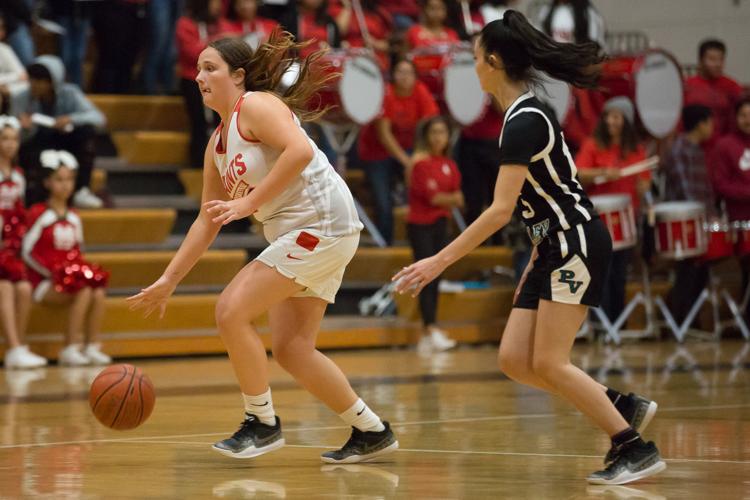 111519 PV SM Girls basketball 08.jpg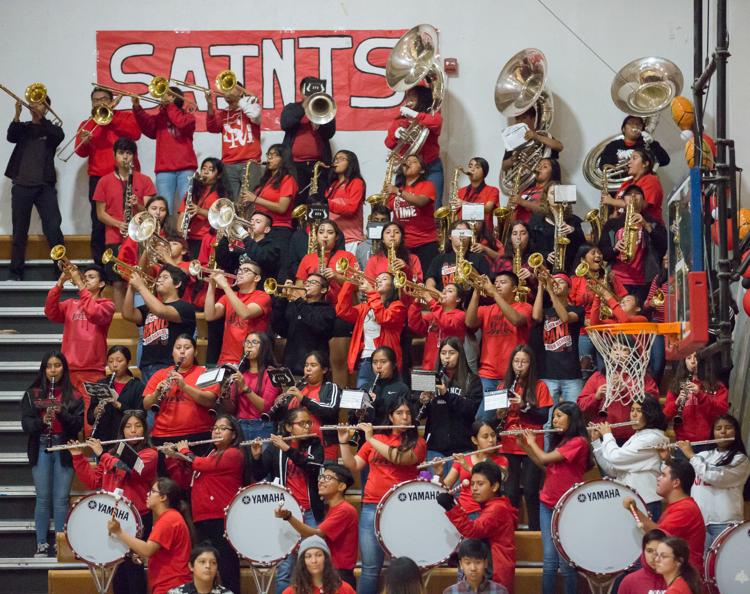 111519 PV SM Girls basketball 09.jpg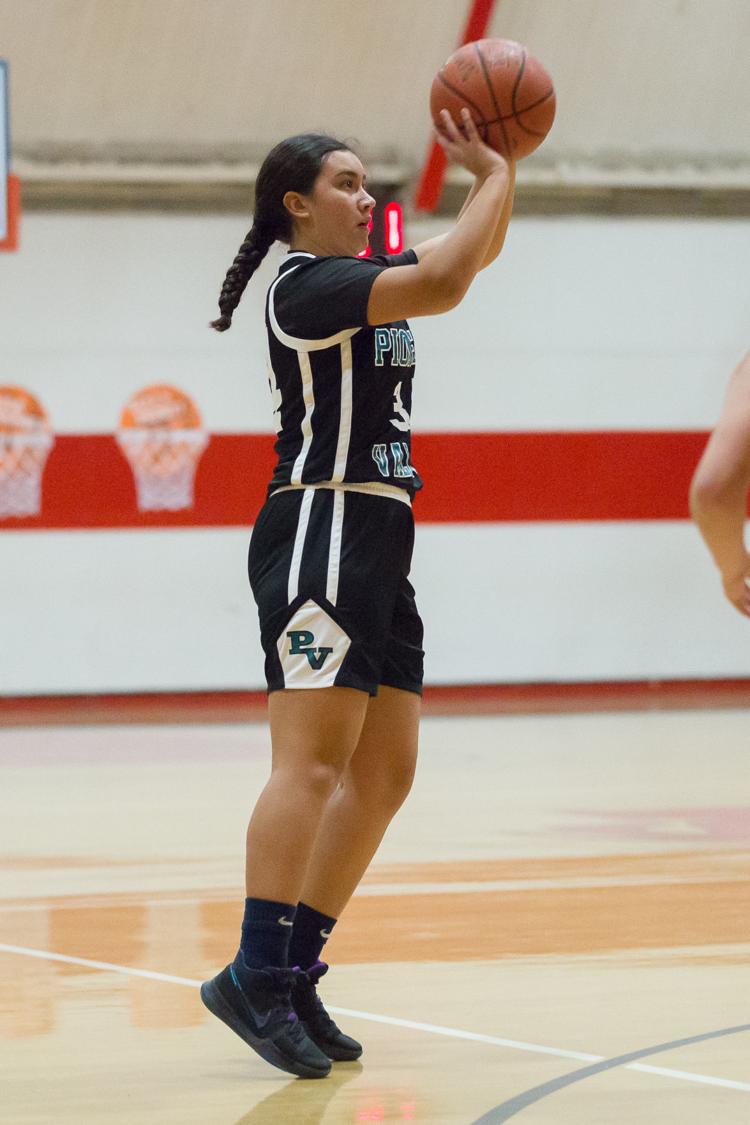 111519 PV SM Girls basketball 01.jpg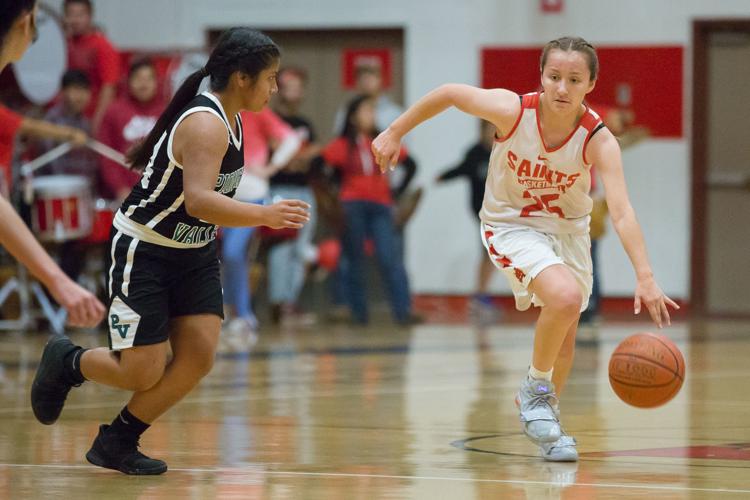 111519 PV SM Girls basketball 10.jpg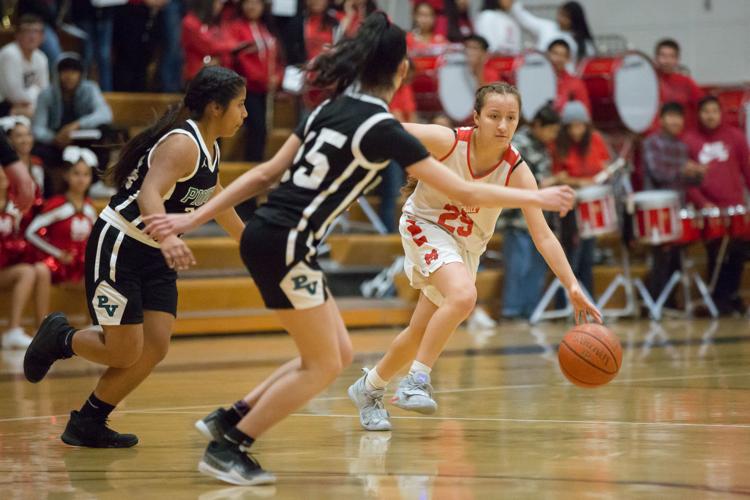 111519 PV SM Girls basketball 03.jpg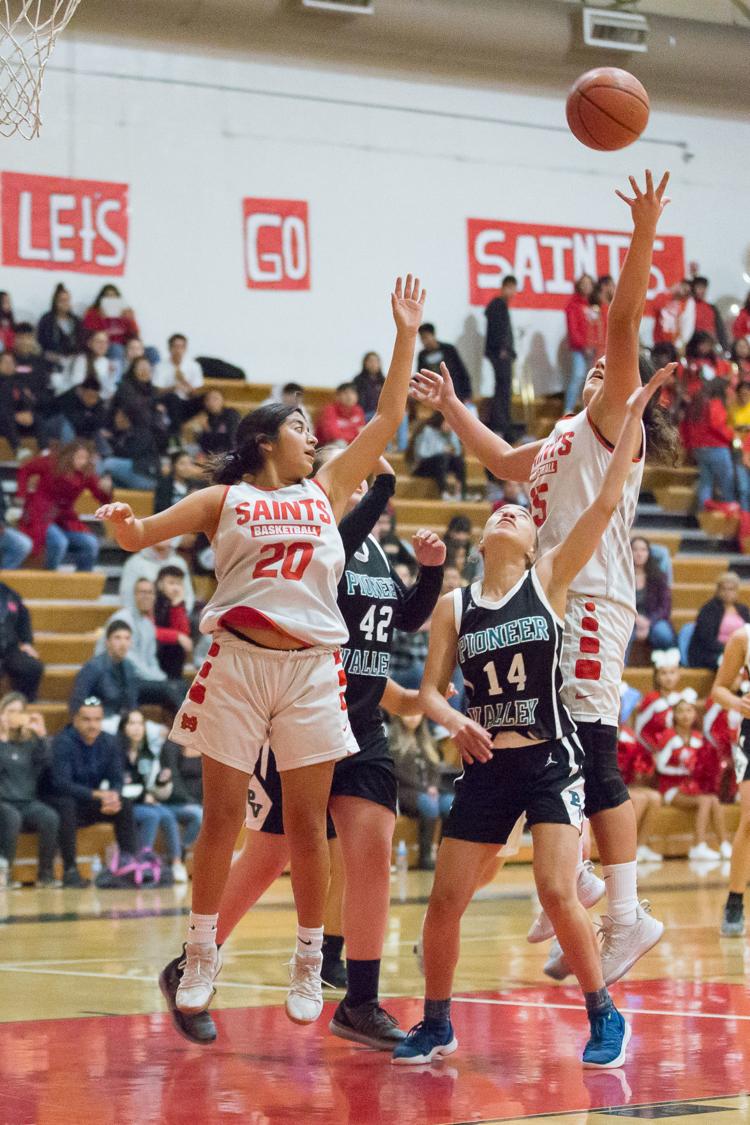 111519 PV SM Girls basketball 02.jpg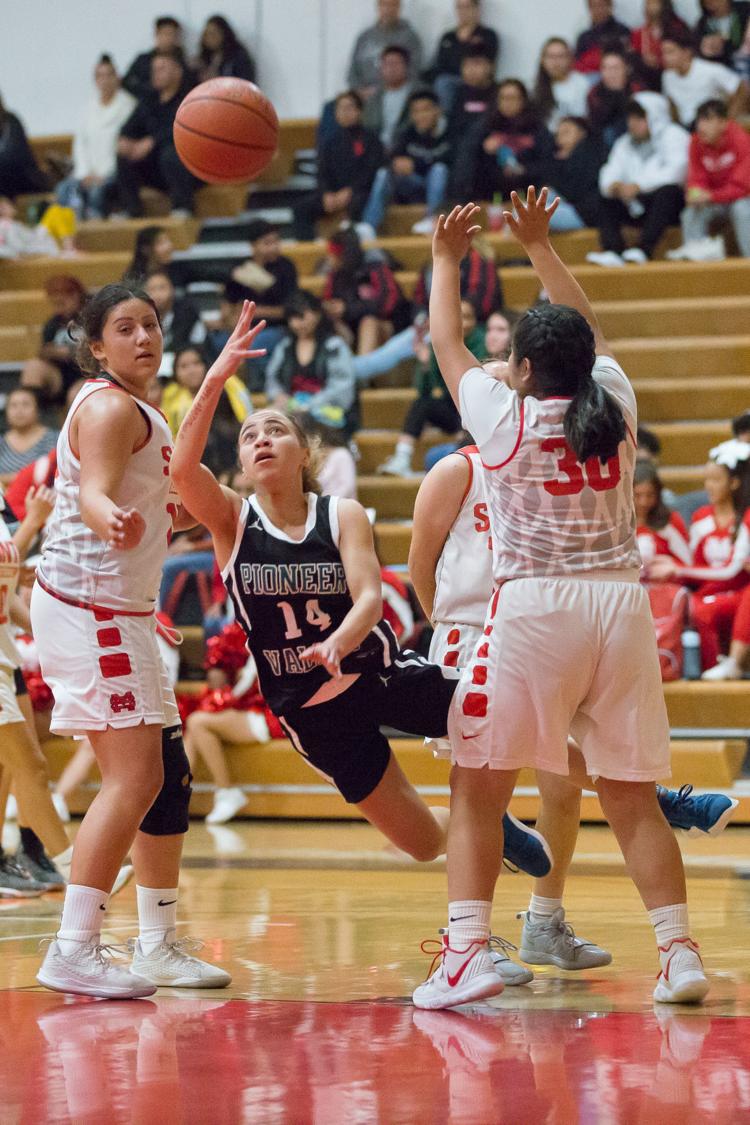 111519 PV SM Girls basketball 04.jpg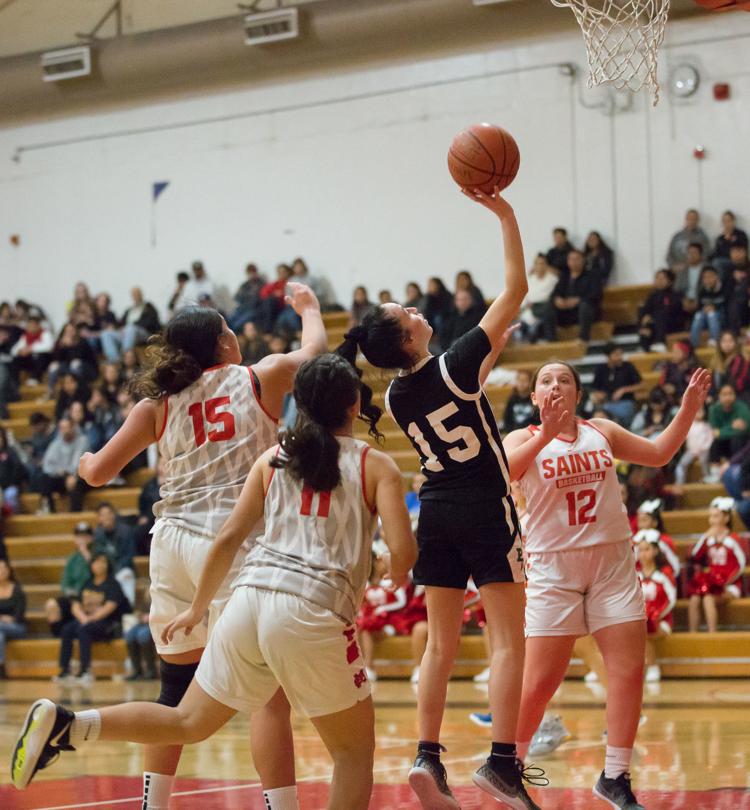 111519 PV SM Girls basketball 11.jpg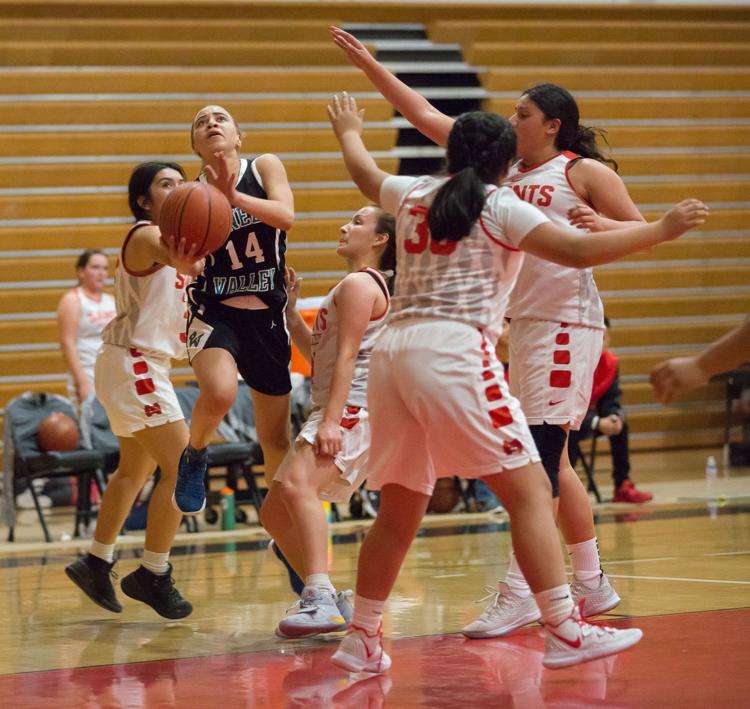 111519 PV SM Girls basketball 12.jpg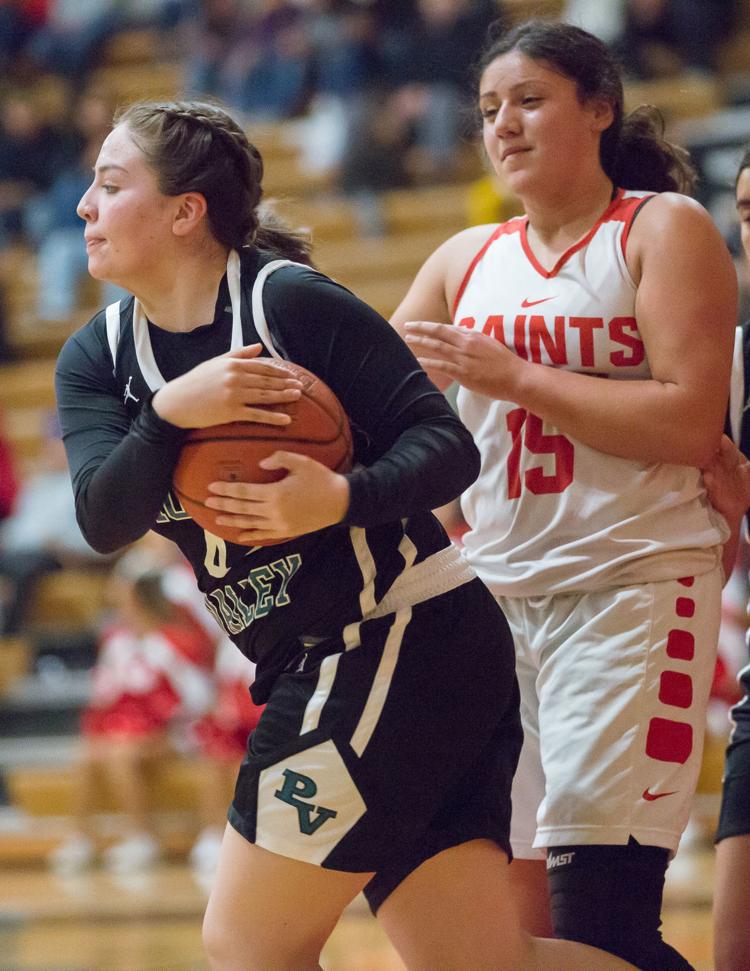 111519 PV SM Girls basketball 13.jpg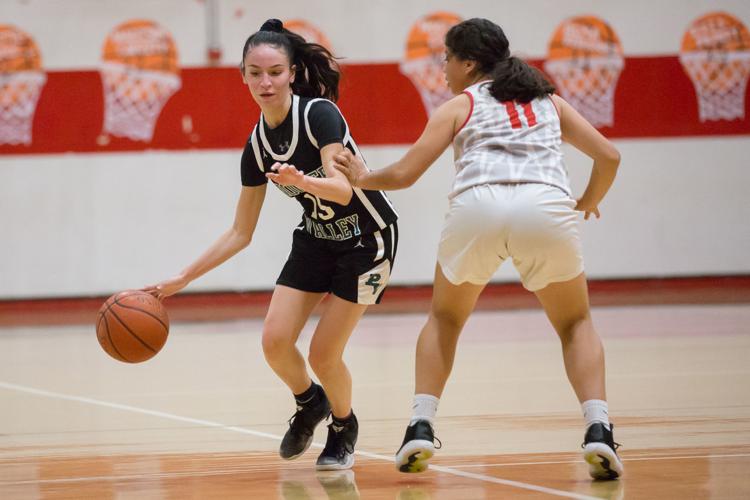 111519 PV SM Girls basketball 14.jpg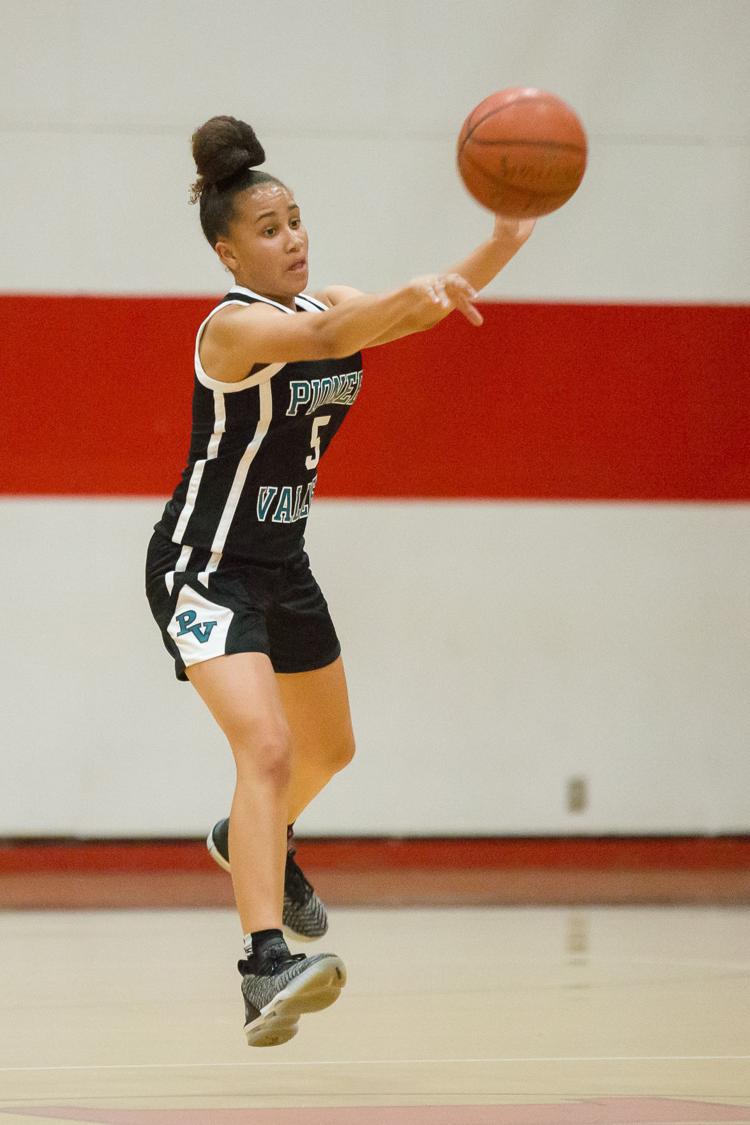 111519 PV SM Girls basketball 15.jpg