Justin Rumford is on quite a roll.
He's a one-man sports dynasty, having won the Professional Rodeo Cowboys Association's (PRCA) Clown of the Year award six years in a row.
And Rumford is bringing his unique talent back to the Santa Maria Elks Rodeo.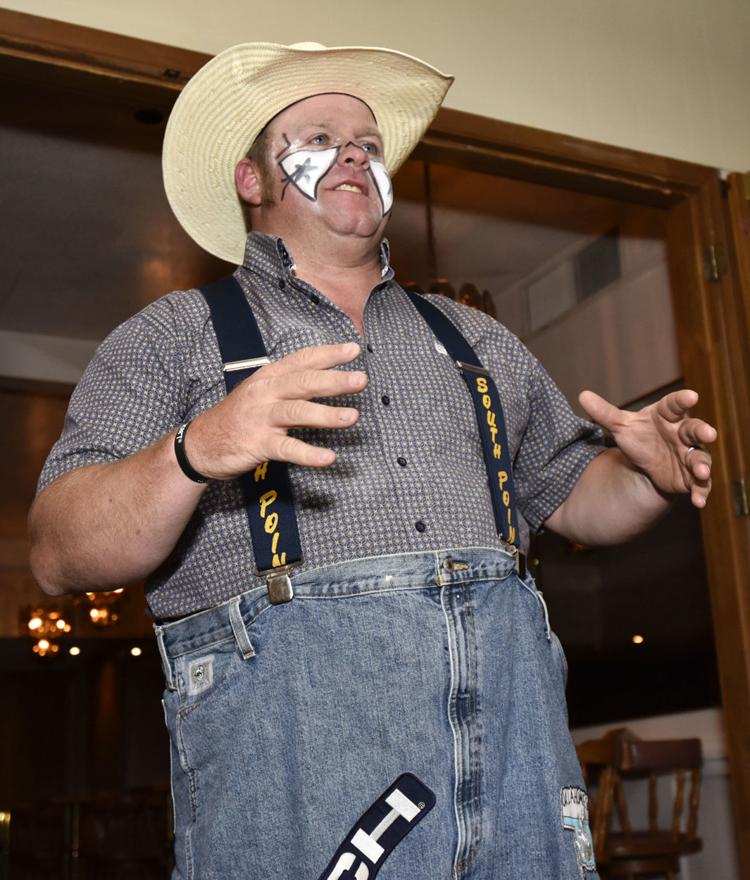 "I'll be back in action in Santa Maria for the Elks' 75th anniversary Rodeo," said Rumford during a recent telephone interview from his home in Ponca City, Okla. "I'm getting into town on Monday and I know (Elks Rodeo Chief Operating Officer) Tina Tonascia already has my schedule packed."
This will be Rumford's third Santa Maria Elks Rodeo.
"I wasn't able to come out here last year," said Rumford. "But that's okay because I never want my act to get stale."
It would be hard for that to happen since Rumford doesn't have a set act.
"Yeah, I don't have a routine at all – there's nothing routine about Justin Rumford. For the most part, it's all freestyle," said Rumford. "I don't do jokes. I don't have a plan like a lot of other rodeo clowns. I go with the flow, feed off the crowd and go with what I see. It's pretty unscripted but I do have some new stuff planned for Santa Maria."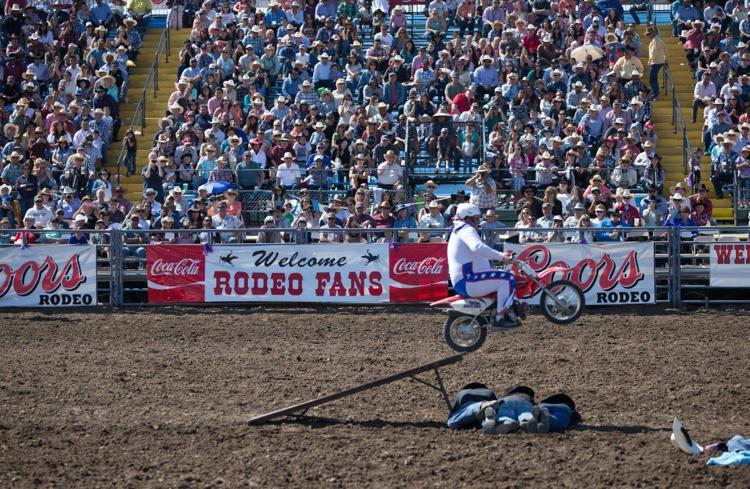 "He's hilarious," said Flying U Rodeo General Manager Reno Rosser. "There's no scripted material with him so every night it's something different. Everything is authentic, spontaneous, off the cuff. He's the No. 1 rodeo clown in the United States."
Rumford will get right to work, teaching at Tuesday night's 6th annual Clown College at the Elks Unocal Event Center.
He'll host a herd of local radio, TV and newspaper celebrities - teachimg them the ins and outs of being a rodeo clown and barrelman.
"The clown school is fun. I've always enjoyed it," said Rumford. "The students really take it all in. They're very serious about learning how to clown around."
The celebrity clowns will be Rumford's assistants during the Mutton Bustin' competition at each rodeo performance.
And there will be someone new helping out during the Mutton Bustin' – the Elks first-ever Junior Barrelman, a young man who will be chosen soon after a special Junior Barrelman competition.
"He'll be my protégé," said Rumford. "I've had a special barrel built just for him by my barrel maker in Weatherford, Texas. The people in the stands will get to see the Junior Barrelman perform every day. It's pretty cute."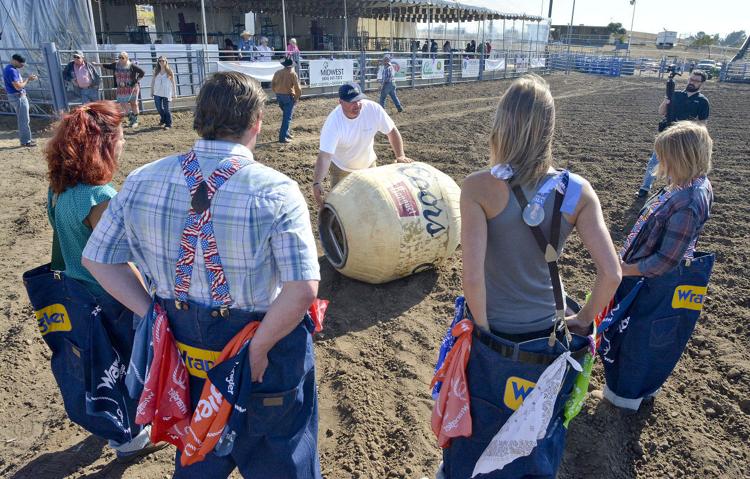 Rumford has his own junior barrelman at home in Ponca City, his 4-year-old son Bandy.
Bandy is one of Ashley and Justin Rumford's three 4-year-olds; daughters Livi and Lola round out the Rumford triplets.
"The girls are identical and I use them in my act whenever I can," said Rumford. "You can do a lot of funny stuff with identical girls. They're very entertaining."
Rumford comes from a rodeo family and competed throughout his childhood, high school and college years.
A steer wrestler, he even competed against the Central Coast's own world champion — five-time world steer wrestling champion Luke Branquinho – before a knee injury ended his competitive career.
Rumford has seen many of the country's rodeo arenas as either a steer wrestler or clown.
"The reason why Santa Maria's rodeo is one of the best is the community's involvement," said Rumford. "Santa Maria puts the whole town into the rodeo; from all of the volunteers to all of the media. There's something for everyone; the Meet and Greet cookout at the Chrysler dealership, Friday morning coffee on the street, the parade, concerts and dances.
"And the Elks bring out an All-Star cast every year. In addition to bringing in the best cowboys and cowgirls, there's rodeo Hall of Famer Cotton Rosser and his Flying U Rodeo bucking bulls and broncos, Hall of Fame announcers Bob Tallman and Wayne Brooks and the best soundman ever Chuck Lopeman."
While Rumford spends most of rodeo night providing laughs, he ends each performance as part of a dangerous act – he's the man in the can, the giant Coors Beer can that finds its way to the middle of the arena during bull riding.
Rumford is the barrelman, and provides an island of safety for those cowboys who've been launched by tough-minded bulls.
He shares that spotlight with two bullfighters – men with similar clown makeup who are the cowboys' first line of defense.
But the laughs are what most people will remember for a long time after they leave the Event Center.
"What I really like about him is that he's not afraid to make fun of himself," said Rosser. "He's going to go down as one of the best rodeo clowns ever."