Tony Payne finally figured it out.
The Righetti head football coach had to get out of his team's way Friday night.
Payne solved the puzzle when his team was trailing Lompoc 21-0 after the third quarter.
After Payne decided to let his players play their game, something switched. Righetti came to life.
The Warriors scored 28 unanswered points, all in the fourth quarter, and defeated Lompoc 28-21 at Huyck Stadium.
Logan Mortensen threw two fourth-quarter touchdown passes to Jake Steels: One for 63 yards and another from 22 yards out. Kidasi Nepa made the game-clinching play, picking off a Lompoc pass on a tipped balled and returning it 24 yards for the final points of the game in one of the most dramatic endings in recent memory. 
"I had to get out of their way—I had to get out of Logan's way," Payne said of his team and his senior quarterback. "I had to let him do his thing. It took me three quarters to figure that out. But as soon as I let the dudes do their thing... the magic happened. I'm in disbelief.
"Lompoc is a helluva team and they kicked our butts for three quarters."
With his team huddled around him after the dramatic win, Payne pointed to Mortensen, making sure everyone looked to him as the team's unquestioned leader.
"It's definitely humbling coming from coach Payne," Mortensen said. "We just want to keep winning and keep playing games."
Lompoc dominated the first half and much of Friday's third quarter.
The Braves took an early lead with a short Oscar Tenorio touchdown run set up by Ryan Morgan's 87-yard catch-and-run down to the 1-yard line. That play came with Lompoc facing a third-and-12 from its own 12-yard line. 
The Braves extended their lead on a 4-yard touchdown run by Sheldon Canley. Lompoc's third touchdown came on a 49-yard strike from freshman quarterback Cavin Ross to Morgan, who caught 10 balls for 160 yards. 
Nepa came up with the game-winning interception return touchdown with 1:06 left in the game, snagging a ball that bounced up in the air on a short swing pass and racing to the end zone, the first play from scrimmage after Righetti had tied the game at 21-all on Steels' touchdown catch. 
You have free articles remaining.
After Righetti took its first lead, Lompoc sophomore Joker Dickerson returned the ensuing kickoff 75 yards down to the Righetti 15. Lompoc took a couple attempts at the end zone, including a halfback pass intended for Morgan that was broken up by Steels in the back of the end zone. 
Righetti's Gavin Gayfield intercepted a Ross pass on fourth down near the Lompoc end zone from with 15 seconds left to end Lompoc's chance at tying the game.
Ross, the Lompoc freshman, was solid in his first high school start after senior quarterback Cameron Iribarren was knocked out of last week's game against Simi Valley. Iribarren said he suffered a torn ACL and will miss the rest of his senior season. Lompoc was also without tight end/linebacker Cullin Ranney, who suffered a knee injury last week and is likely out for an extended period of time. 
Mortensen wore a towel with Iribarren's initials and No. 7 throughout the game to honor the injured quarterback. 
Nepa scored Righetti's first touchdown on fourth-and-goal from the 1-yard line. He took a toss and bowled his way into the end zone and stood over a Lompoc defender, drawing penalty flags. 
"I was ready man," Nepa said of his scoring play. "It's little things. It just starts like that and it gets the momentum going and we are in it. It's not how you start, it's how you finish."
Joe Cardenas caught the two-point conversion after Steels' 63-yard touchdown catch with 5:30 left in the game, that made the score 21-14.
Mortensen finished 14-of-27 passing for 177 yards with the two touchdown passes. Steels caught four passes for 114 yards and two scores. Chase Reynoso had seven catches for 63 yards. Nepa finished with 78 yards rushing on 21 carries. 
Lompoc limited Righetti's vaunted rushing attack to 129 yards on 33 carries (3.9 avg.) but the Warriors were able to move the ball through the air in the fourth quarter.
Righetti (2-0) plays at Pioneer Valley Friday night. Lompoc (1-1) hosts Bishop Diego. Righetti is the only other Central Coast area team to beat Lompoc besides Arroyo Grande since Braves coach Andrew Jones' first season in 2010.
083019 Righetti Lompoc football 07.jpg
083019 Righetti Lompoc football 06.jpg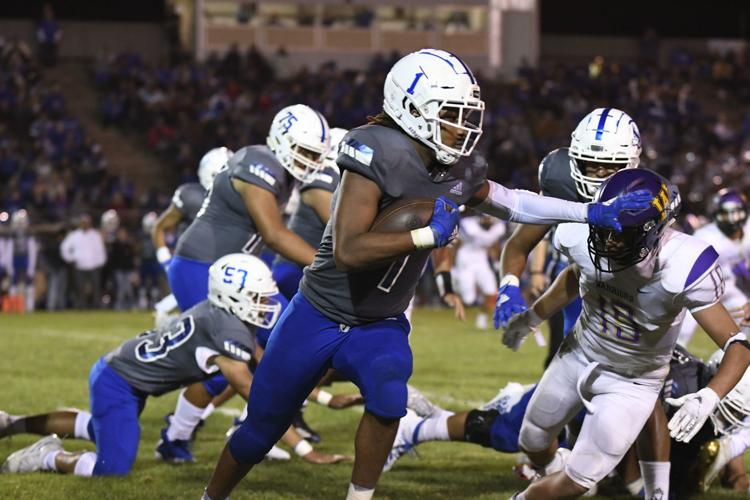 083019 Righetti Lompoc football 08.jpg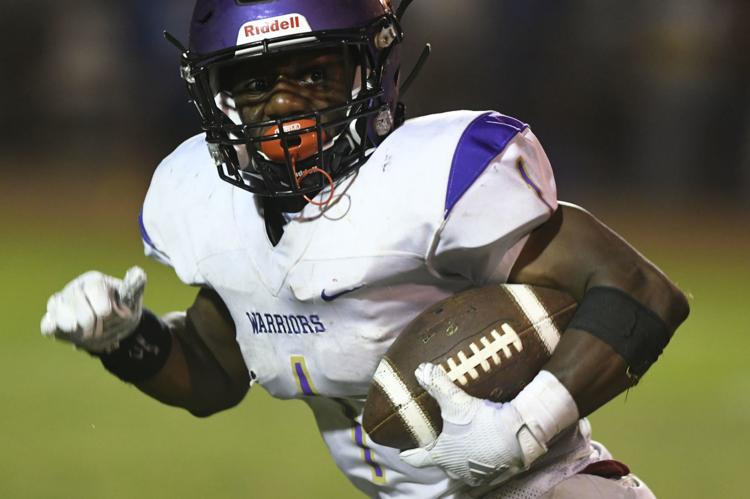 083019 Righetti Lompoc football 05.jpg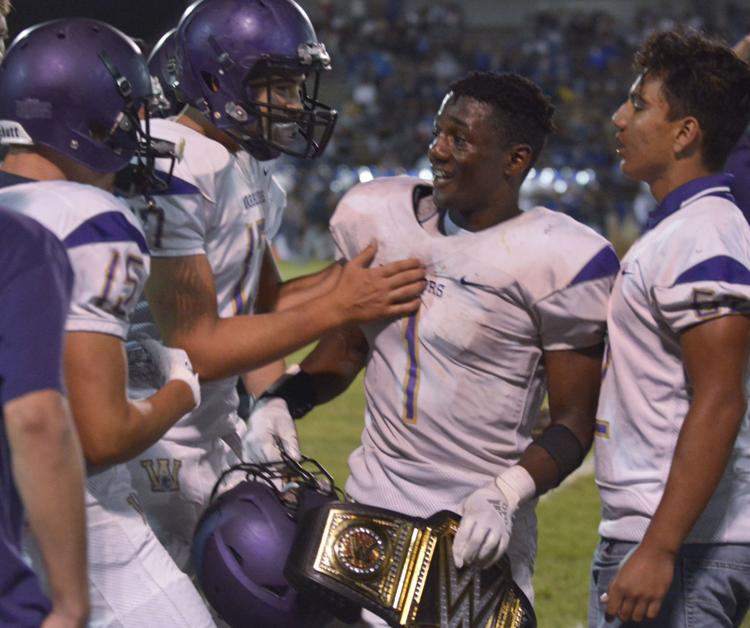 083019 Righetti Lompoc football 04.jpg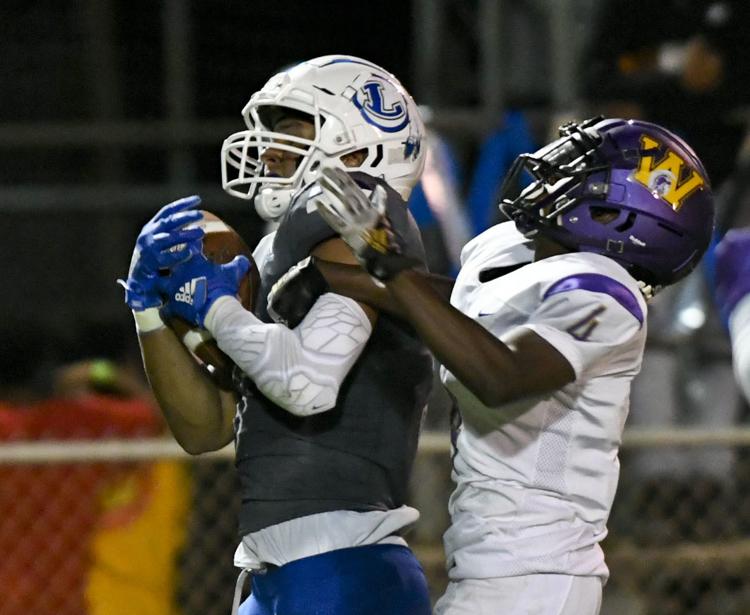 083019 Righetti Lompoc football 03.jpg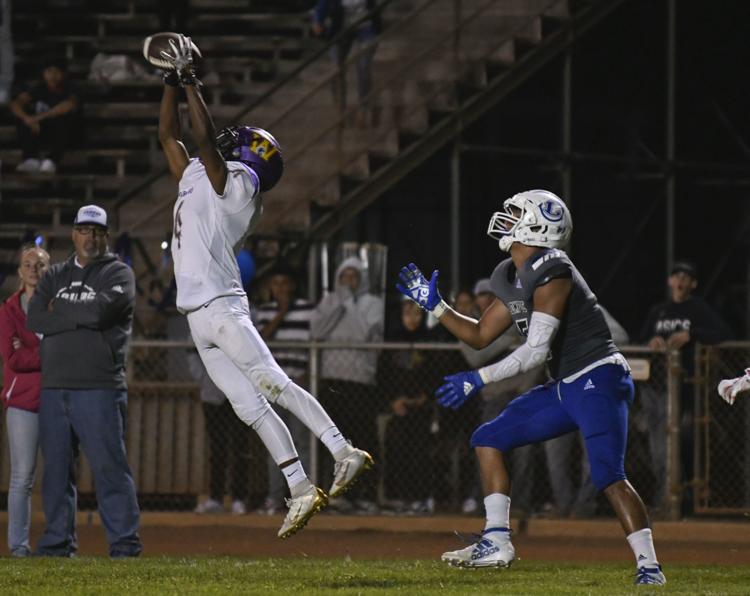 083019 Righetti Lompoc football 02.jpg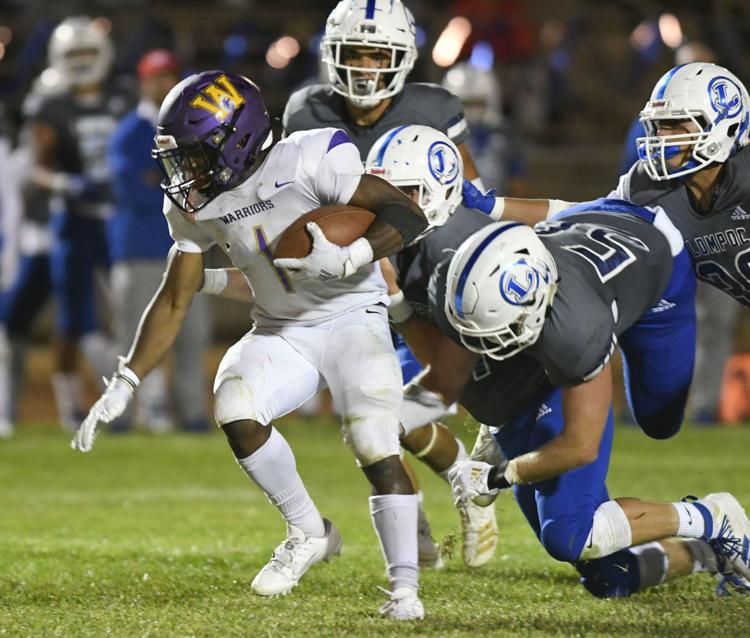 083019 Righetti Lompoc football 01.jpg
083019 Righetti Lompoc football 09.jpg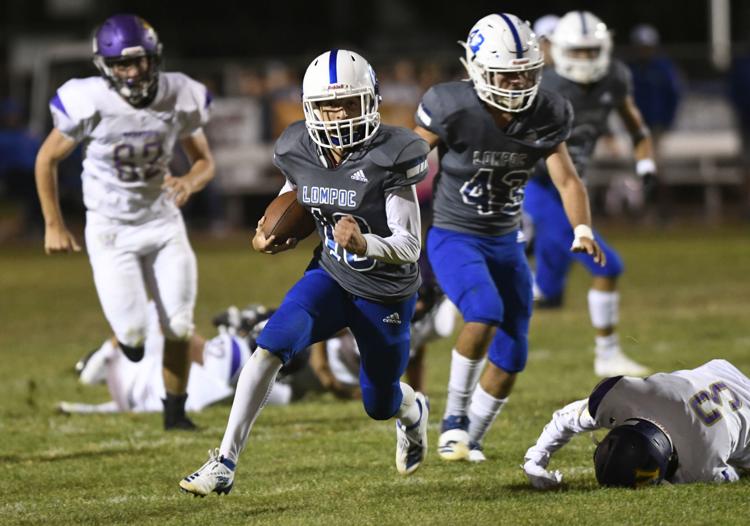 083019 Righetti Lompoc football 10.jpg
083019 Righetti Lompoc football 11.jpg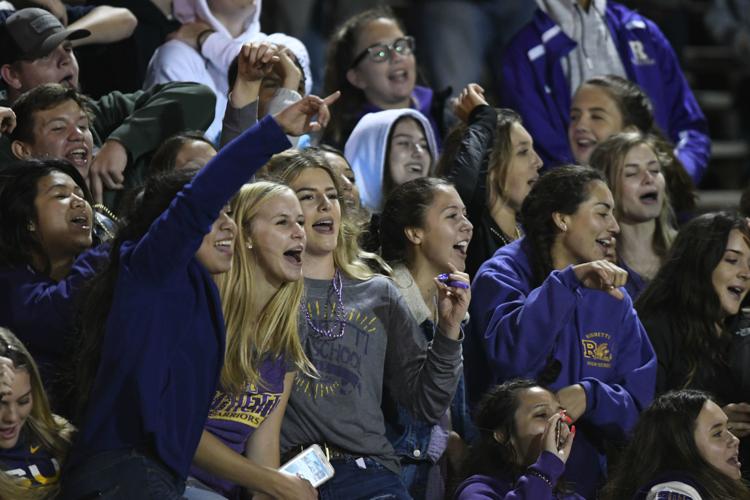 083019 Righetti Lompoc football 12.jpg
083019 Righetti Lompoc football 13.jpg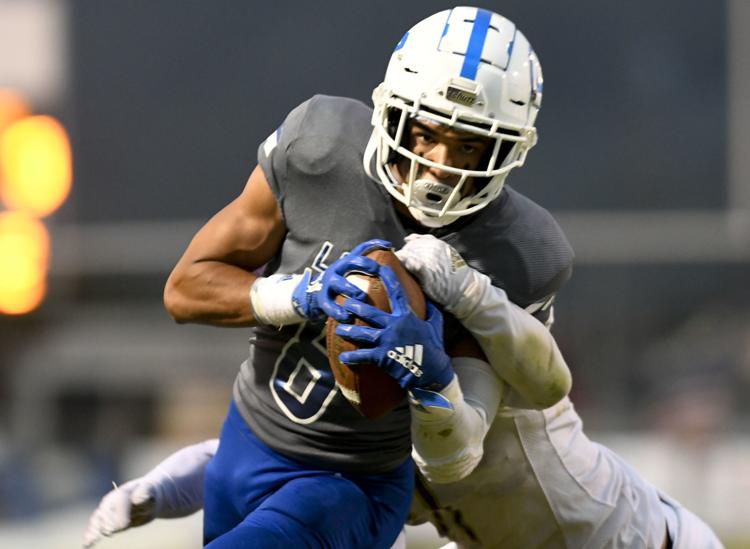 083019 Righetti Lompoc football 14.jpg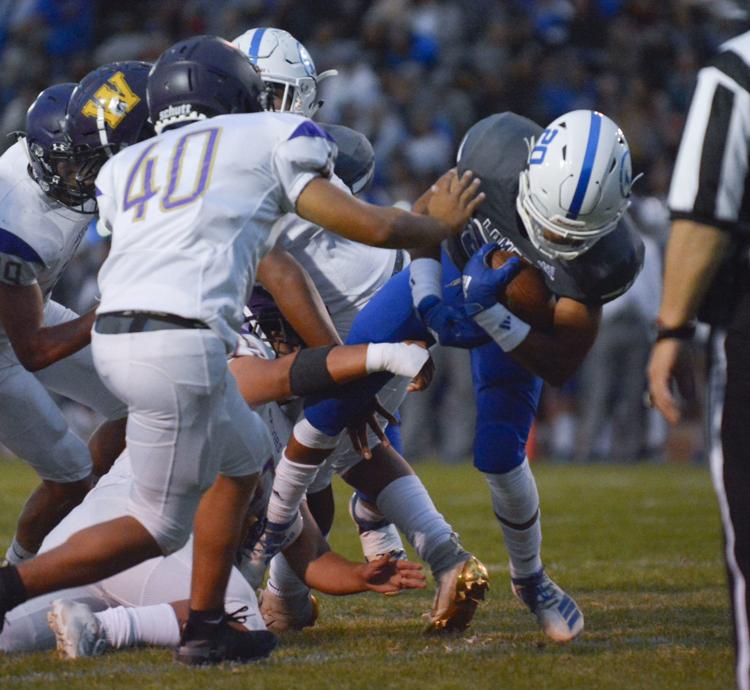 083019 Righetti Lompoc football 15.jpg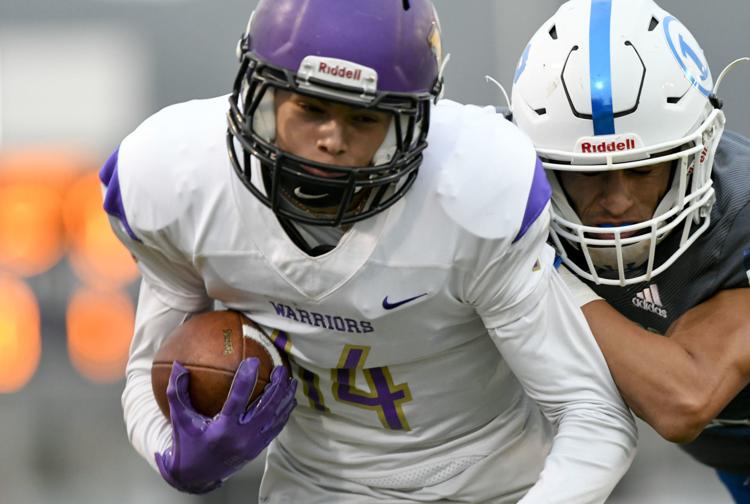 083019 Righetti Lompoc football 16.jpg
083019 Righetti Lompoc football 17.jpg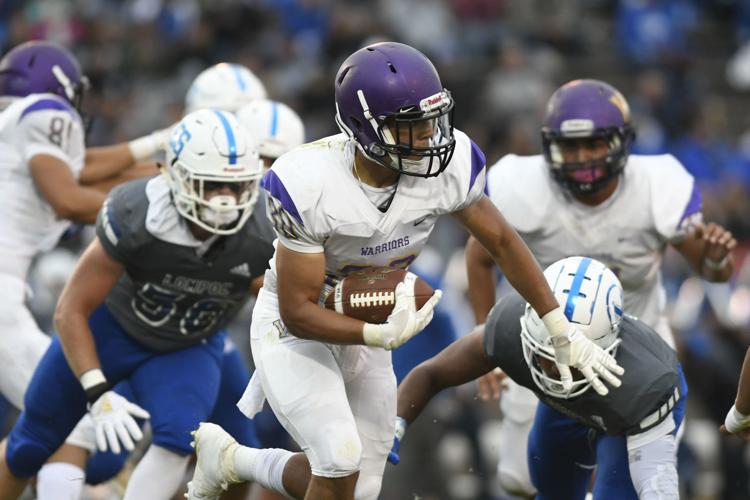 083019 Righetti Lompoc football 18.jpg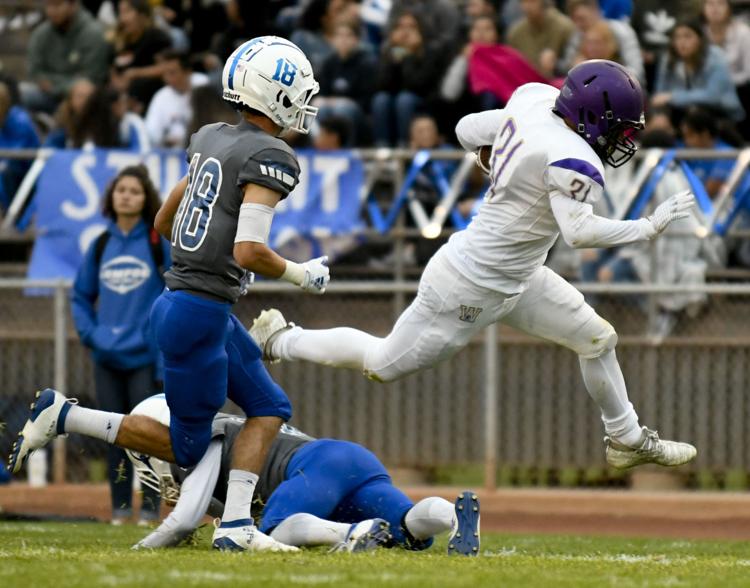 083019 Righetti Lompoc football 19.jpg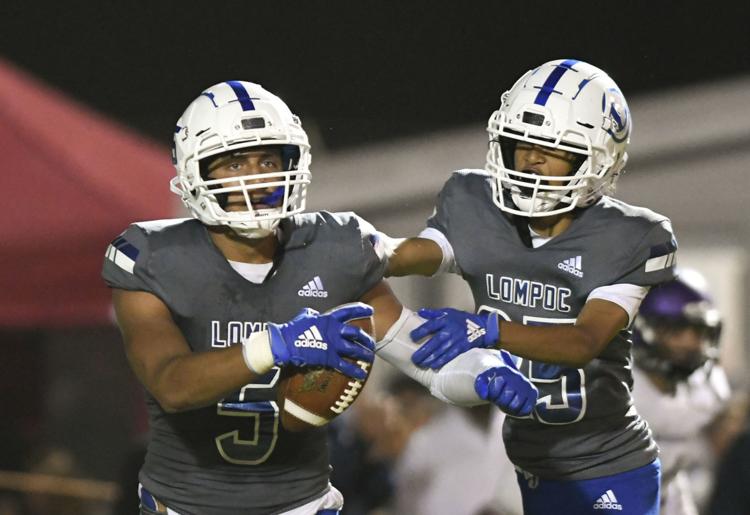 083019 Righetti Lompoc football 20.jpg
083019 Righetti Lompoc football 21.jpg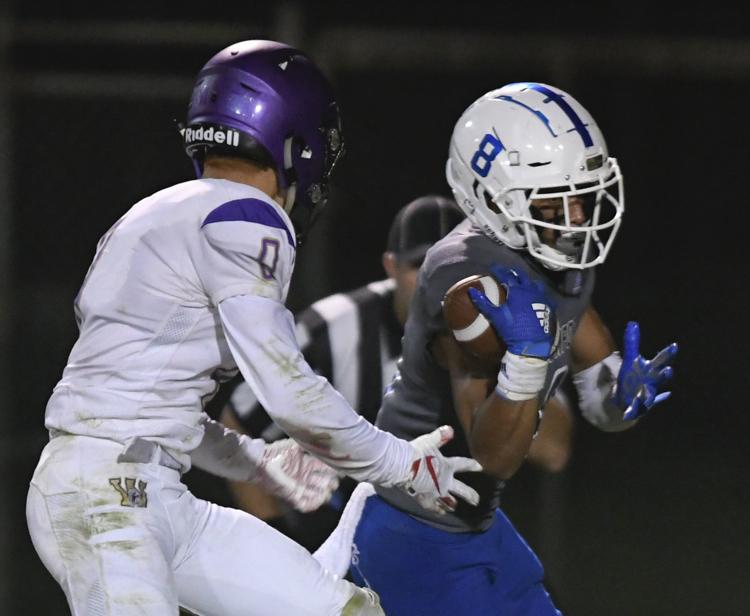 083019 Righetti Lompoc football 22.jpg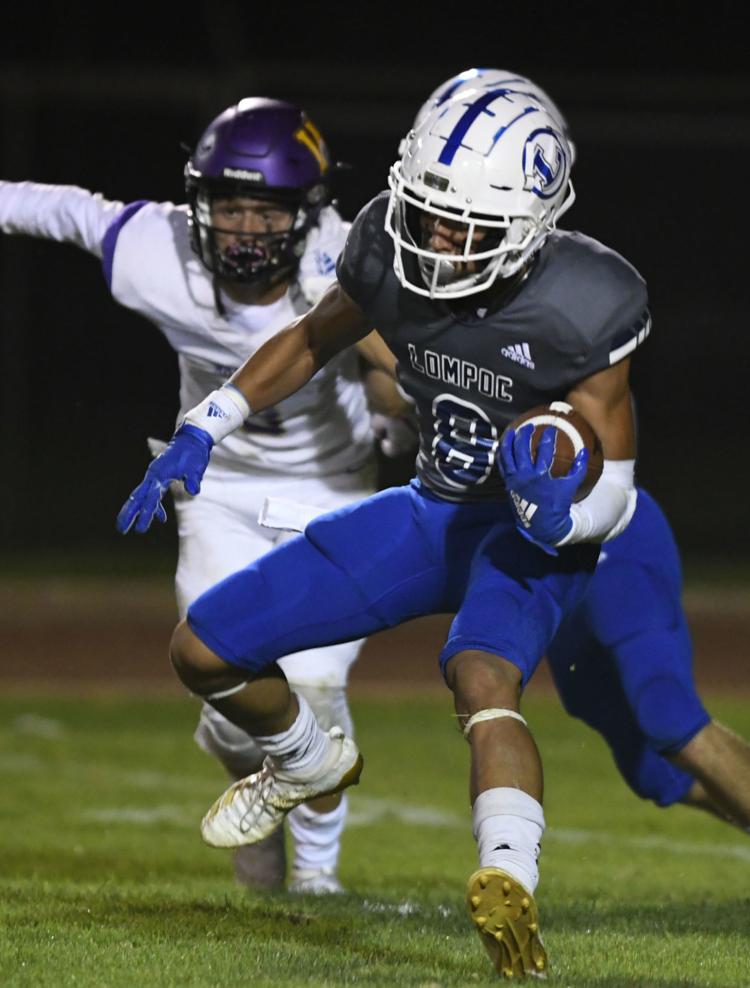 083019 Righetti Lompoc football 23.jpg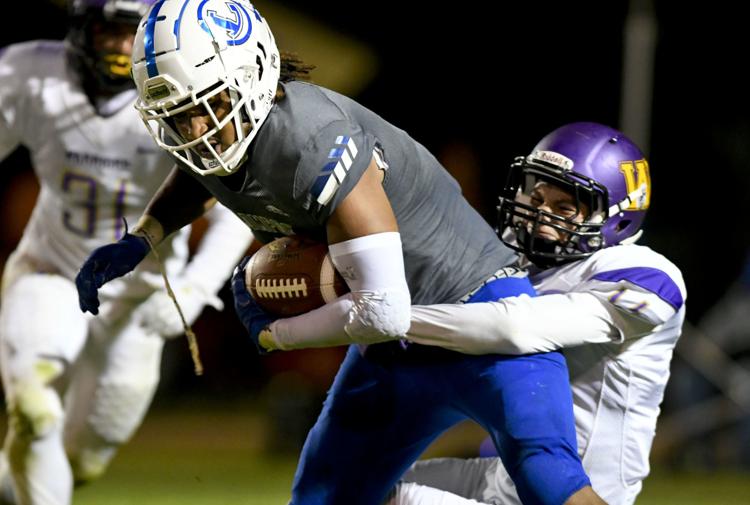 083019 Righetti Lompoc football 24.jpg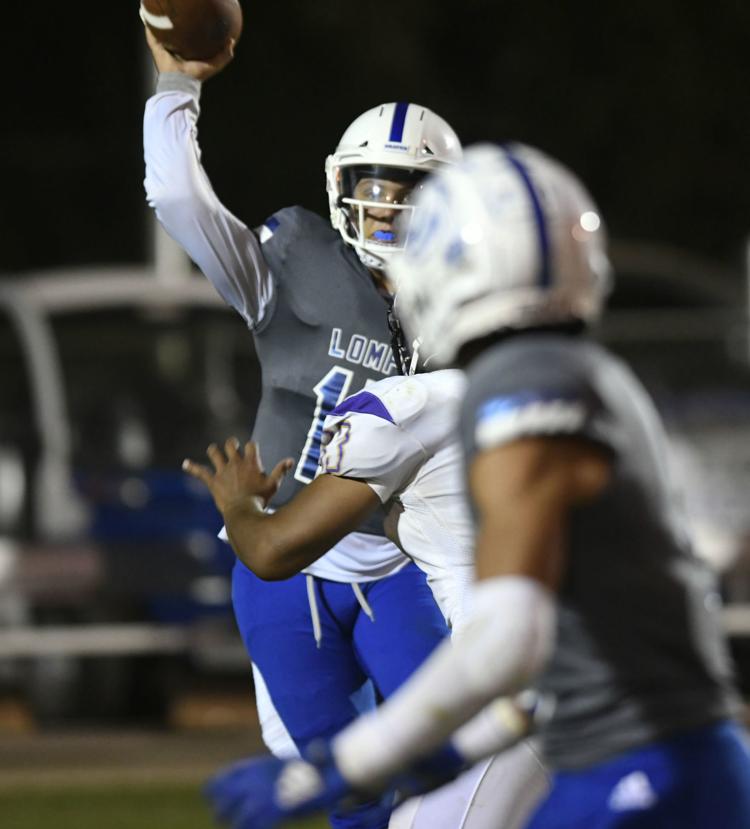 083019 Righetti Lompoc football 25.jpg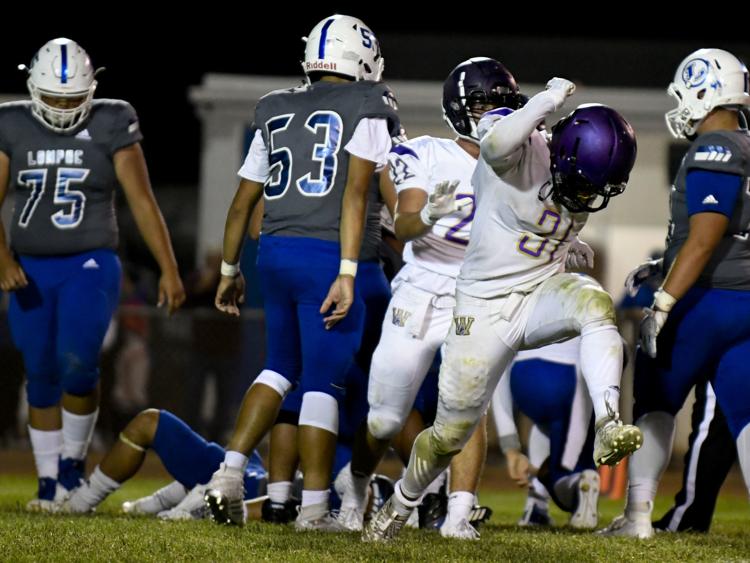 083019 Righetti Lompoc football 26.jpg