The Santa Maria Times' Power Rankings heading into Week Three of the high school football season.
No. 1 Righetti (3-0, hosts Bakersfield Centennial, Sept. 13)
The Warriors climbed into the top spot after the win over Lompoc and didn't come close to relinquishing it with last week's 42-6 thrashing of Pioneer Valley.
We'll learn more about this time Friday night as they host a solid Bakersfield Centennial (2-1) squad that beat the Warriors 37-35 in Bakersfield last year. 
Righetti then plays Soledad at home, at Dos Pueblos then hosts Lancaster Paraclete.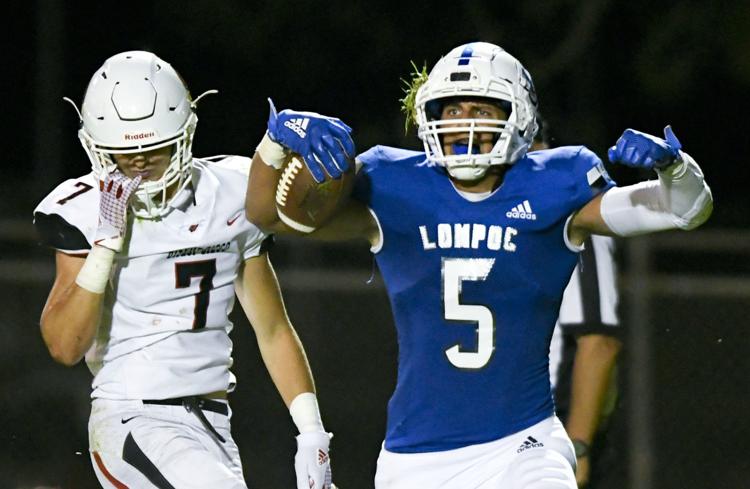 No. 2 Lompoc (2-1, plays Arroyo Grande at Pioneer Valley)
The Braves bounced back from the Righetti loss with a 17-7 win over Bishop Diego, handing the Cardinals their first loss of the year.
The formula at Lompoc has changed a bit. The Braves have typically relied on their explosive offense to outscore teams, but three games in to the 2019 season and the Brave defense has been leading the way.
They nearly shut out Simi Valley, shut out Righetti for three quarters and stifled Bishop Diego.
Can they stop Arroyo Grande's rushing attack and Caleb Tomasin? That's gonna be a tough task, but I think the Braves can do it. It'll be an especially emotional night for Lompoc linebacker Ben Rantz, who played at Arroyo Grande last year.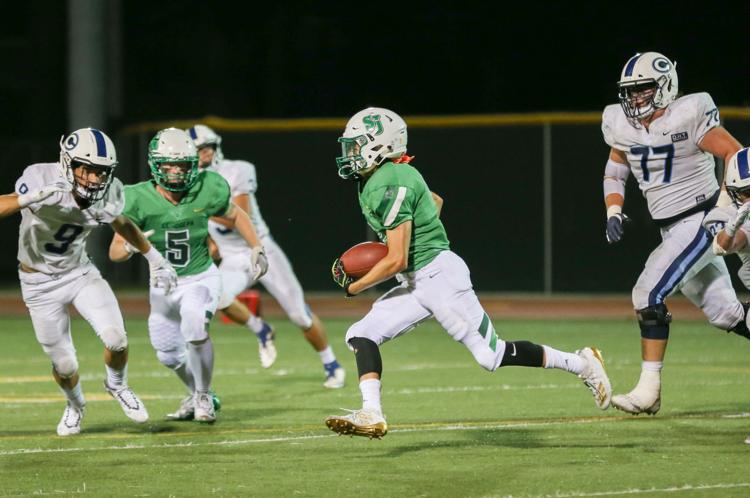 No. 3 St. Joseph (2-0, hosts Bakersfield Christian)
The Knights have passed every test thus far, but their tests haven't been that hard and they took last week off.
So I'm not exactly sure how to judge them. But, again, Friday's game will tell us a lot more. But I'm thinking St. Joseph could be the team that develops the most as the season moves along.
So expect the Knights to get better week-by-week.
4. Santa Barbara (3-0, vs. St. Bonaventure)
The Dons may be the biggest surprise in the county this year. 
They had some high hopes, but they're undefeated and on the rise after beating up just about everybody they've played.
And they've got the quarterback position under control with junior Deacon Hill leading the way. 
Hill's probably the best QB recruit at the school since Randall Cunningham.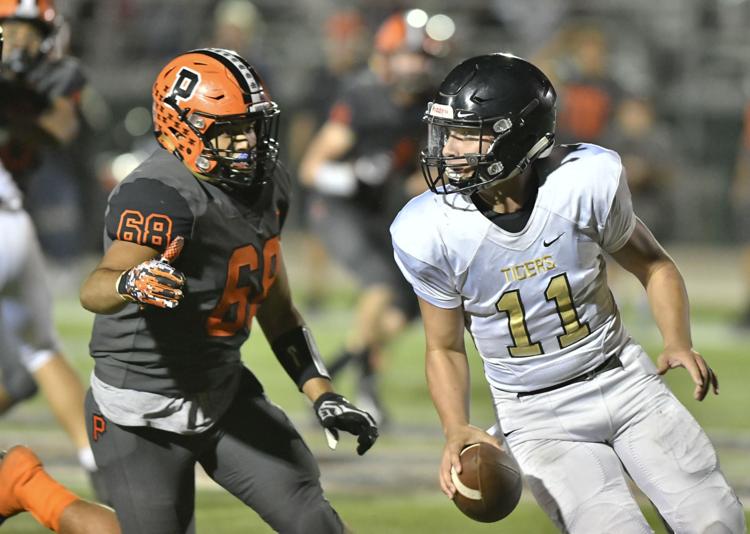 5. San Luis Obispo (2-0, vs. Templeton)
SLO's game against Templeton has turned into an intriguing one. The Eagles scored 69 points in a win over Carmel last week (They gave up 61).
You have free articles remaining.
But the Tigers can score with the best of them, so I could see Templeton giving up 60-plus this week to the Tigers, who have a chance to move to 3-0, which doesn't happen all that often.
After Templeton, the Tigers host Santa Ynez in another tough game. 
6. Arroyo Grande (2-1, vs. Lompoc)
The Eagles have the best opportunity of any team here to make a big jump in the rankings with their 'home' game against the Braves that'll be played at Pioneer Valley.
The Eagles have put together solid back-to-back wins after that opener loss to SLO. They're a little too one-dimensional on offense for my liking and Lompoc's defense has been so solid this year, I think the Braves are the favorites there, but it's gonna be tough. 
For now, though, the Eagles come in at No. 6 here.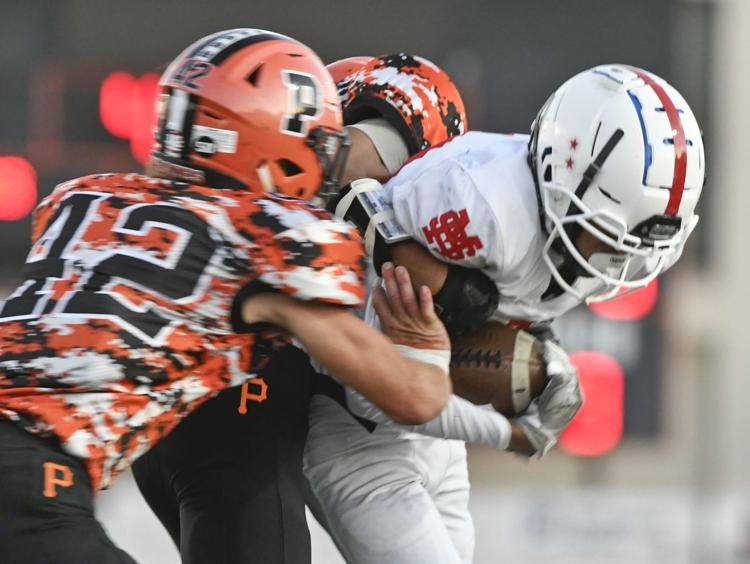 7. Santa Ynez (2-1 on bye, at SLO Sept. 20)
The Pirates have continued to play well since their season-opening loss to Nipomo. Now they get a week off to get ready for SLO in what's turning into quite an intriguing game.
8. Paso Robles (1-2 at Fresno Central)
The Bearcats scored a big win over El Diamante last week.
Their reward? They get to play the best program in the Central Section. On the road.
That's right Paso Robles is at Central Friday night. Don't expect the Bearcats to be competitive there, but they're among the top 10 in our area.
9. Nipomo (2-1, vs. Bishop Diego)
The Titans ran into a buzzsaw in Visalia Golden West last week, falling 39-17.
I think that score would've been a lot closer with a healthy Brayden Groshart. The QB has been out since week one and that's changed everything for Nipomo as Nate Reese, the Titans' best play-maker, has shifted to QB some, hitting the Titans in two positions. 
We'll see what happens against Bishop Diego, but if Nipomo gets past this early-season hurdle they'll still in contention in the PAC 4 League, though SLO is looking like the favorite for the title in that league.
No. 10 Templeton (2-0 vs. SLO)
The Eagles have found their place with a high-flying offense ran by QB Tyler Kaschewski, who threw for 181 yards and ran for 264 with seven touchdowns accounted for last week against Carmel.
I think Templeton is the clear favorite in the Ocean League now, but I'm still not counting Santa Maria out.