The road definitely hasn't been easy, but these three Pioneer Valley High School students have reached their next destination.
Katie Magni, Julien Ruiz and Stacy Jauregui, three seniors at Pioneer Valley, were honored with an on-campus ceremony Thursday for committing to continue their athletic careers at the four-year level.
Magni, a cross country and track and field standout, will compete in cross country, indoor track and outdoor track at the South Dakota School of Mines and Technology in Rapid City, South Dakota.
Ruiz, another top track and cross country performer, will run at The Master's University in Santa Clarita. 
Jauregui, a three-year member of the varsity soccer team, will continue her soccer career at William Penn University in Oskaloosa, Iowa. 
The three gathered near the quad on the Pioneer Valley campus during a sunny Thursday afternoon. Athletic director Anthony Morales spoke on the importance of a positive moment for the seniors who have seen their final years of high school marred by a prolonged pandemic. 
Most area students have been out of school for more than a year. High school athletes have seen their sports seasons shortened, delayed and canceled by the coronavirus pandemic.
"It's a really, really special moment as far as what these kids have gone through," Morales said. "What they have accomplished and what they've achieved throughout all this is even more special."
Ruiz has had an especially difficult year. Riccardo Magni, a coach at Pioneer Valley and Katie's father, spoke of how Ruiz donated bone marrow to his younger sister, who is a freshman at the school. During the cross country season earlier this year, Ruiz told Riccardo Magni that his sister was diagnosed with an incredibly rare genetic condition.
Ruiz went to UCLA to donate bone marrow for his sister.
"They bore a hole in each forearm and take out the bone marrow," Magni said. "He went to UCLA, they drilled the holes and he woke up the next day and the doctors told him they didn't get enough marrow and he had to do it again. He had another operation the next day. Sure enough, two weeks later, Julien called me and asked when practice was. He's back on varsity now and running his best times ever." 
Ruiz also overcame being ineligible earlier in his Pioneer Valley career due to grades. Magni said he has since transformed into a reliable student and team captain.
"I can tell you in 25 years of coaching and teaching — I could coach for another 25 years —  and I'd never meet another kid with the attitude, dedication and perseverance of Julien," Magni said.
Ruiz will run for the Mustangs, which compete at the NAIA level.
Katie Magni, meanwhile, celebrated her signing with the South Dakota School of Mines where she'll study civil and environmental engineering. The Hardrockers are an NCAA Division II program.
"In two years of coaching Katie, I've seen her do throws, jumps, relays and almost all the sprinting events. I've never seen someone do so many things in the span of two years," track and field coach Ben Alberry said of Magni. "There isn't anything she can't do or anything she isn't willing to try if it means it'll help the team."
Jauregui came to Pioneer Valley as a sophomore after spending her freshman year at Santa Maria High. Belina Brafman coached Jauregui for the last three seasons. 
"Stacy is an amazing kid," Brafman said. "She keeps her grades up, holds down a job and makes every single practice and every single game. She does all that with a great, big smile on her face. I'm really grateful to have been a part of her life and in the book that she's about to write. She's going to do great, amazing things."
See who's up for female and male Athlete of the Week
Malia Cabigon, Righetti basketball
Updated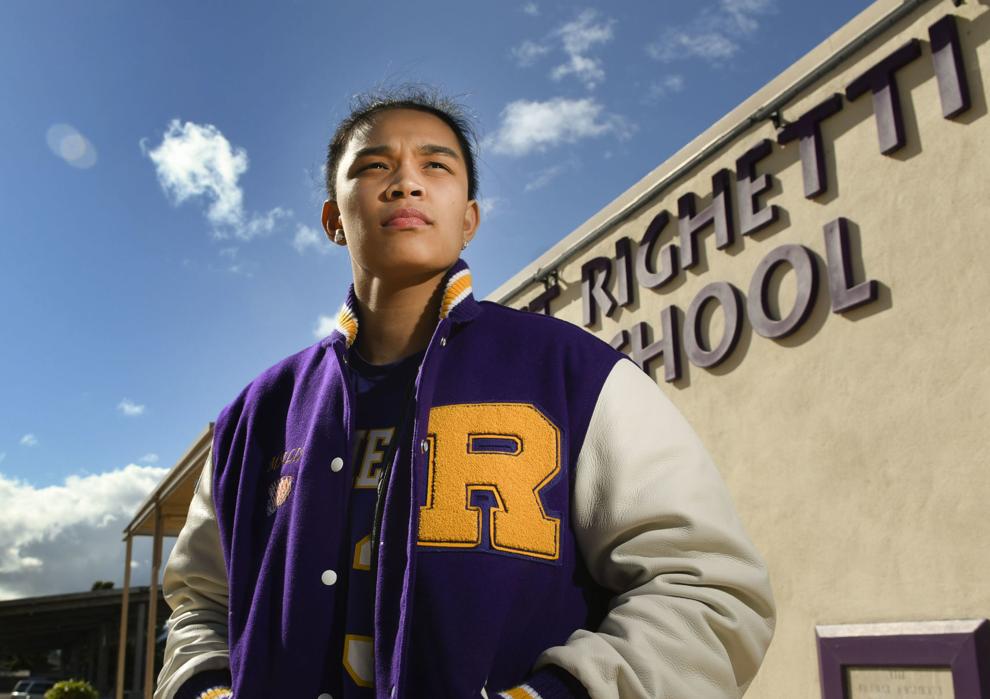 The Righetti senior scored 27 points in a 60-53 win over Santa Barbara on Saturday. That came after two solid performances in a sweep of Orcutt Academy.
Cabigon had 15 points in a 62-40 win over the Spartans on Friday after scoring 17 in a 56-51 win on Thursday.
Dylan Prandini, St. Joseph softball
Updated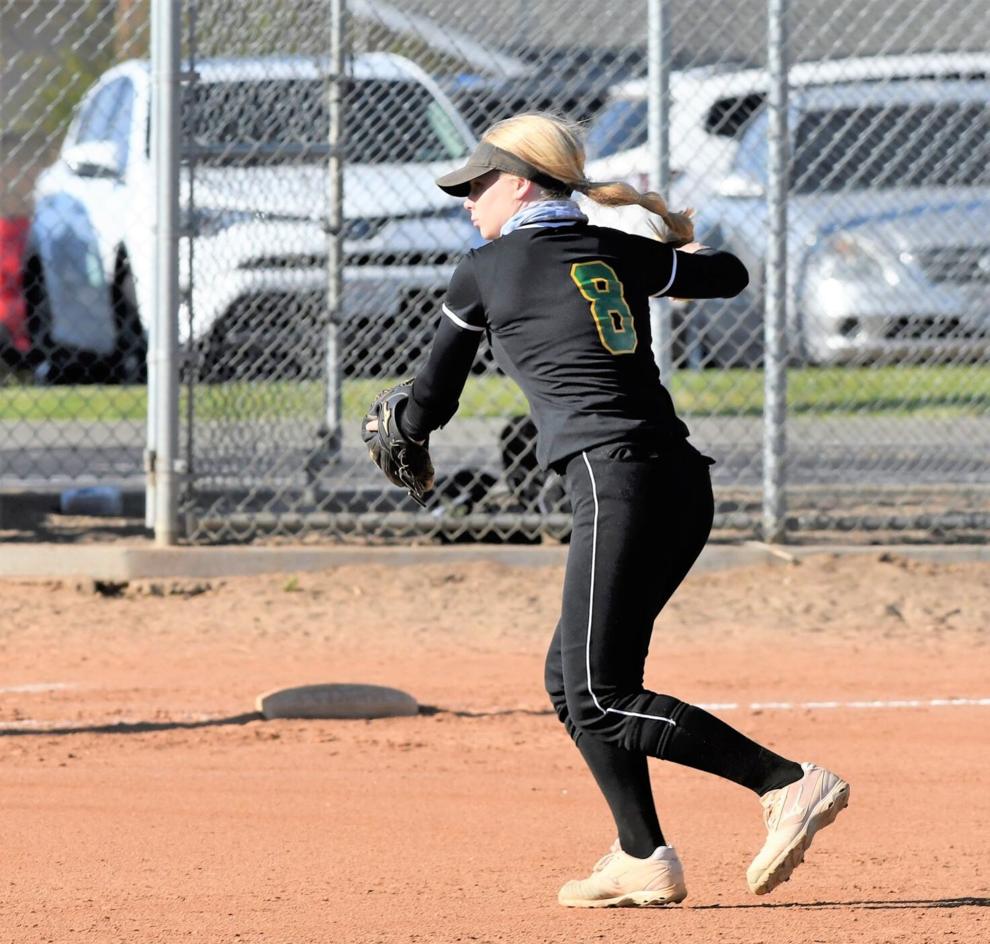 Prandini has been on fire all season, but went off in a three-game sweep of Nipomo last week.
Prandini went 7-for-9 with five runs, five RBIs and a home run as the Knights swept the Titans 13-1, 10-3 and 5-1. 
Grace Padilla, Santa Ynez basketball
Updated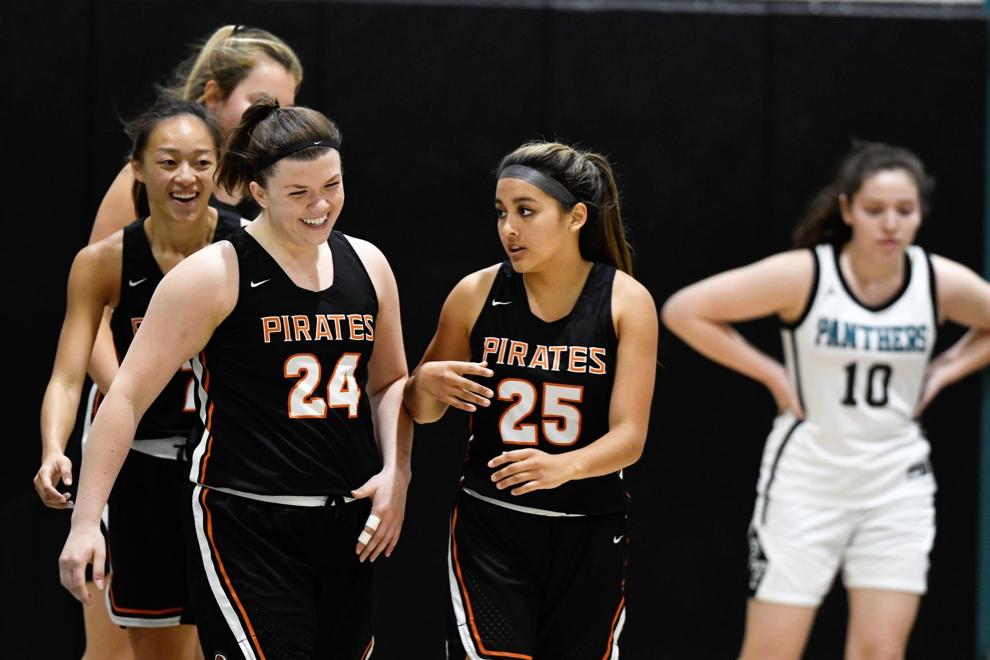 Padilla is back again for a second nomination. It's hard to deny her after her performance against Pioneer Valley last Friday. 
Padilla had 19 points and 30 rebounds against the Panthers. She also had a game with 15 points and 17 rebounds against Cabrillo and another game with nine points and 15 boards. She scored 12 points and grabbed eight rebounds in a 42-38 loss to St. Joseph.
She set the school record with 30 rebounds against Pioneer Valley.
Candace Kpetikou, St. Joseph basketball
Updated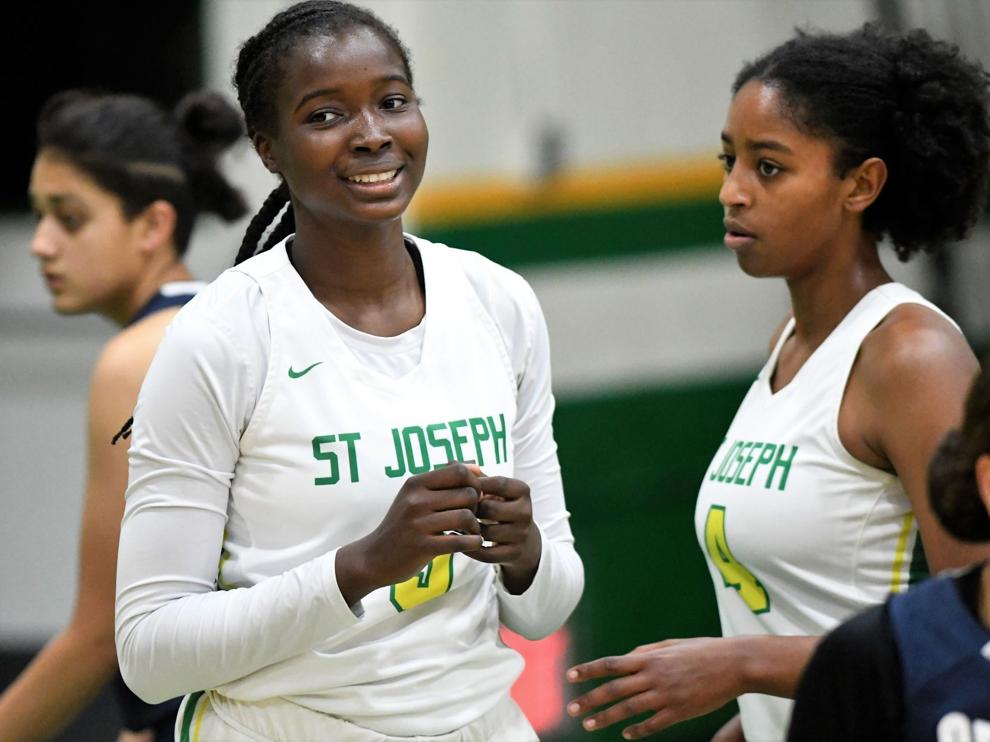 It was a bit of an up-and-down week for the 6-foot-3 sophomore, but just look at the games she had against Garces and Mission Prep.
In the non-league win over Garces, Kpetikou had 15 points and 21 rebounds and she followed that up with 13 points and 15 rebounds against Mission Prep. In another win over the Royals, she had seven points and eight rebounds and had six points and 10 rebounds against Santa Ynez, averaging 10.3 points and 13.5 rebounds in four wins.
Briana Reitmeier, Lompoc softball
Updated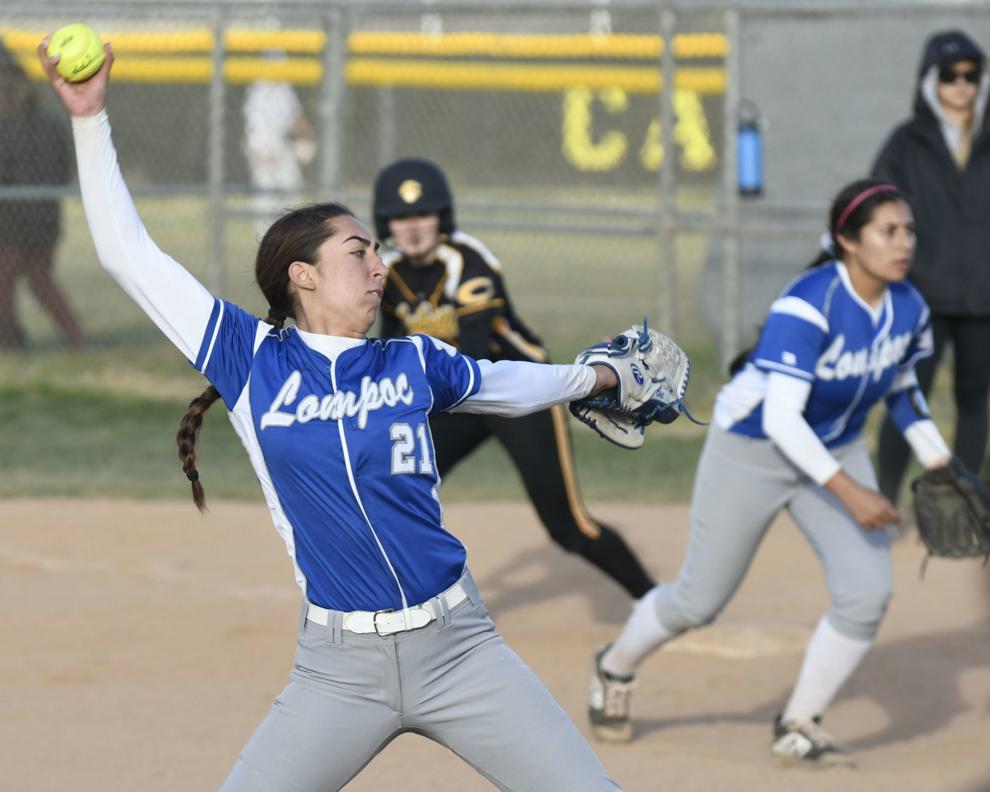 Reitemeier achieved the feat just about every softball player dreams of when she no-hit rival Cabrillo last week.
Reitmeier was dominant against the Conqs on May 5, throwing 95 pitches while striking out 11 as she no-hit Cabrillo in a 5-0 win.
Kacie Slover, Nipomo basketball
Updated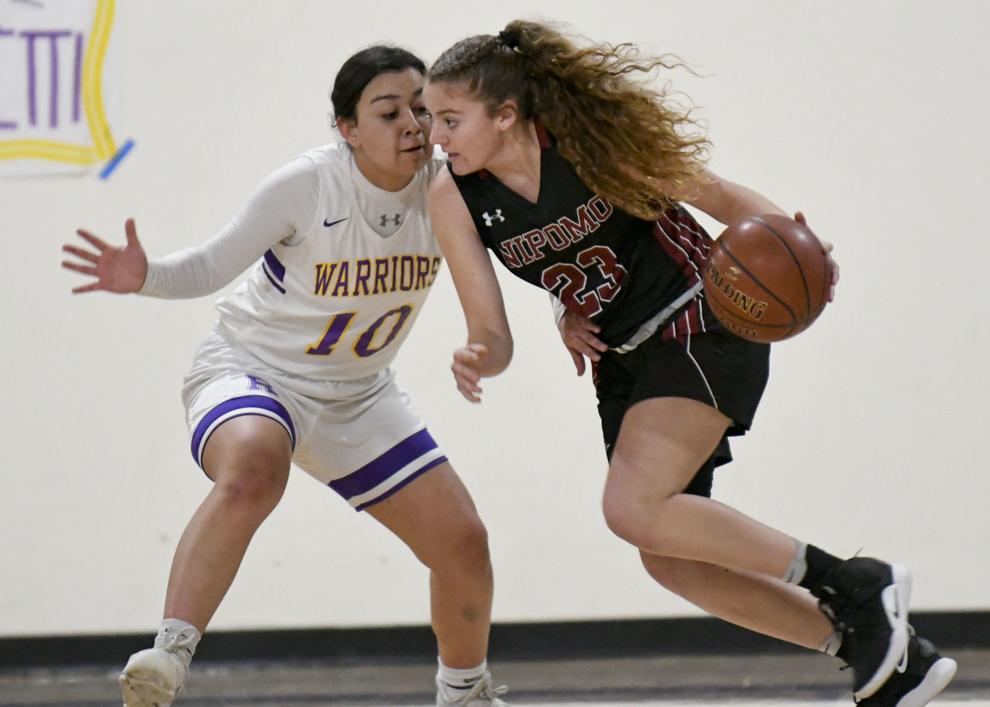 Slover has the Titans rolling as she earns another nomination. She had 13 points, two rebounds and five steals in a 54-29 win over San Luis Obispo before going off for 22 points, 11 rebounds and three steals in a 48-26 win over the Tigers.
She's averaging 21 points this season.
Steven Vasquez, St. Joseph basketball
Updated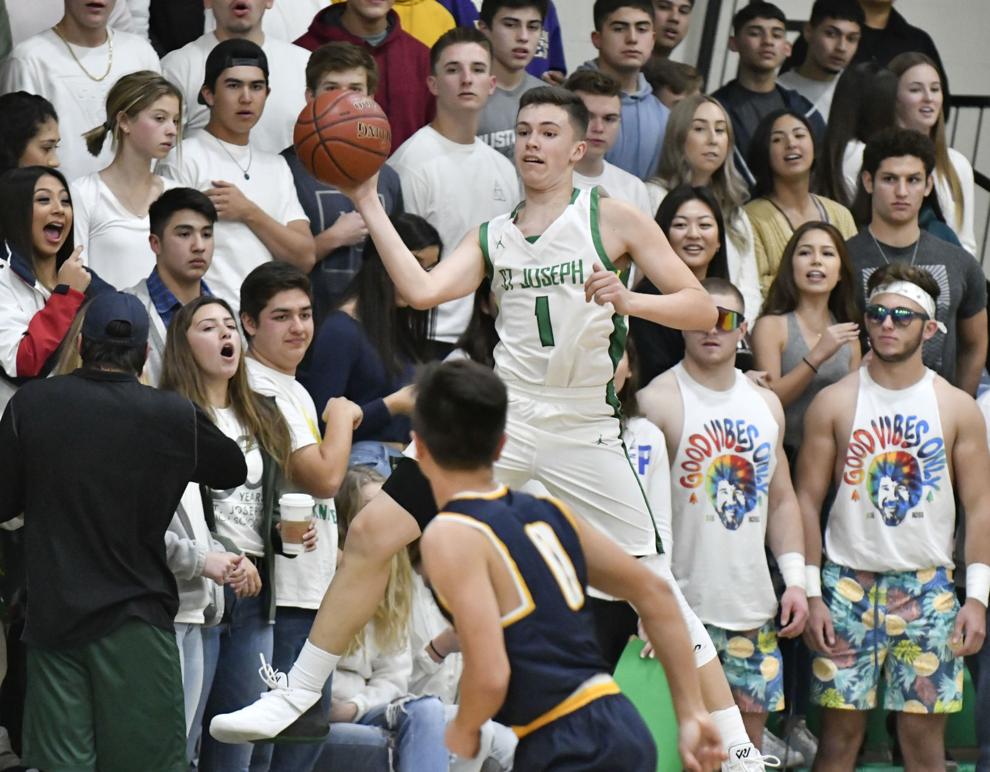 It was a very good week for the Knights basketball standout.
Vasquez surpassed the 1,000-point mark in his St. Joseph career on Saturday and had a big week shooting the ball and playing his trademark all-around game.
He had nine points and eight assists against San Marcos on May 3, then added 30 points against Garces on May 4. He poured in 11 points against Mission Prep before scoring 17 against Fresno Bullard on Saturday. He averaged 16.8 points last week as the Knights won all four of their games.
Carson Gomes, Arroyo Grande baseball
Updated
Gomes threw a complete game in the 2-1 win over Righetti on May 5, going 2-for-3 at the plate. He then went 3-for-3 with two RBIs, two doubles and a run in another win over the Warriors.
Wade Arkinson, Nipomo baseball
Updated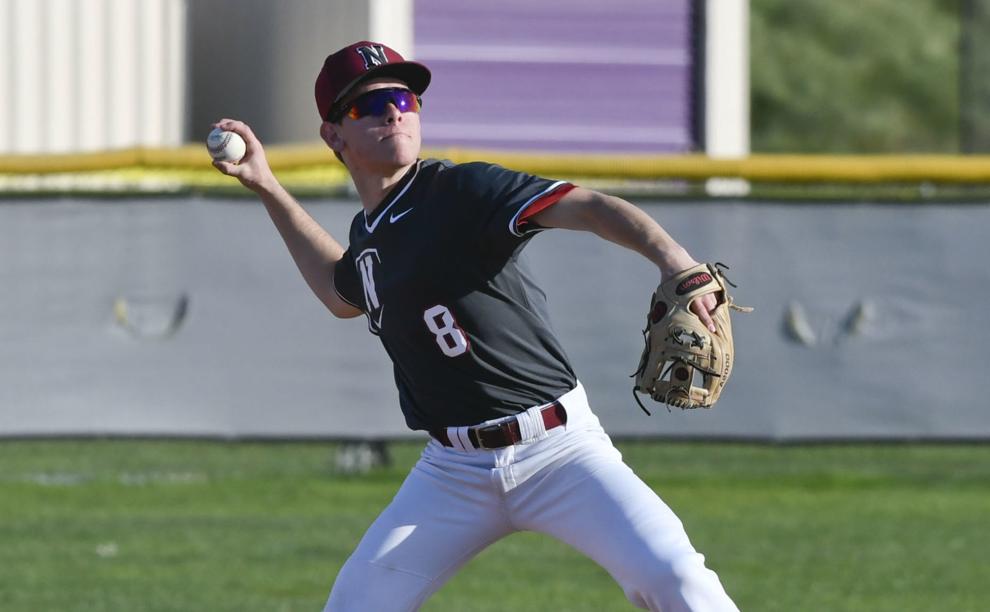 Arkinson went 2-for-4 with two runs, two RBIs and a double on May 5 in a win over Orcutt Academy. He then had a hit and a run in another win over the Spartans on Saturday before having his biggest game of the week.
Arkinson hit a grand slam and went 3-for-4 with three runs, four RBIs and a double in a 12-1 victory over the Spartans.
Arkinson is hitting .406 on the season.
Jeffrey Ray, Hancock baseball
Updated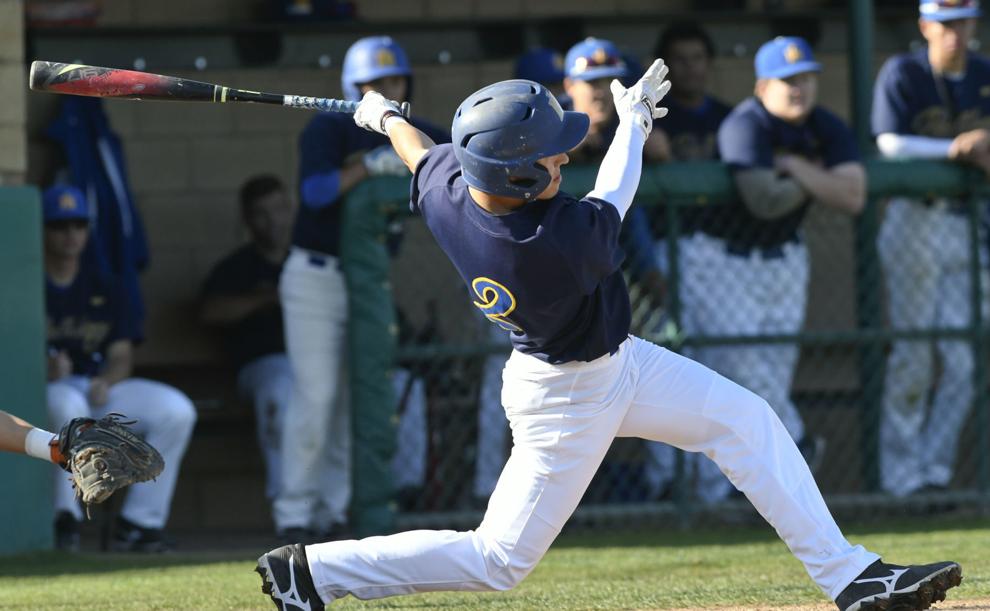 Ray went 5-for-11 with nine RBIs and two doubles as the Bulldogs ran their win streak to 11 games with four wins over Ventura last week.
Ray leads the team with 23 RBIs. The former Lompoc Brave standout is hitting .354 for the 13-3 'Dogs.
Ebba Tefera, Pioneer Valley volleyball
Updated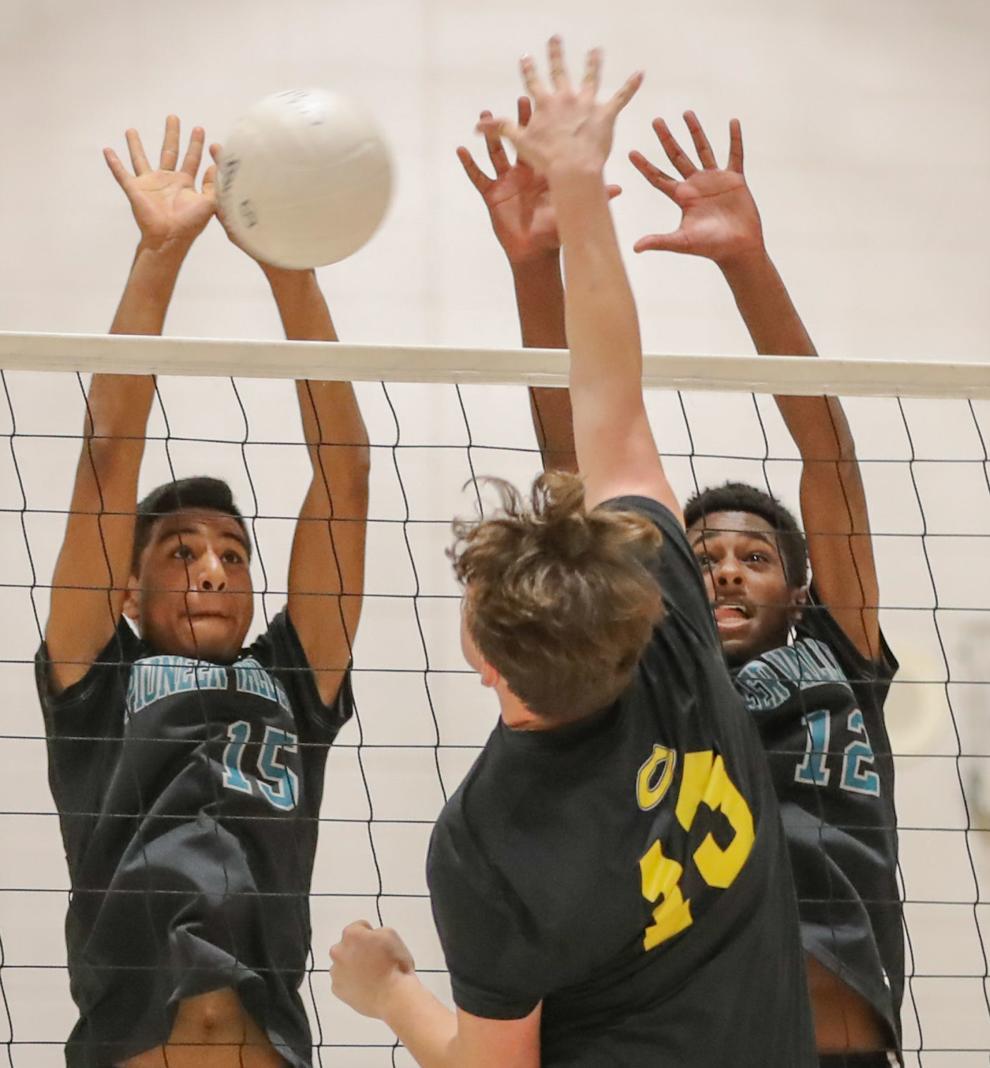 Tefera had a big week for the Panthers. He notched 27 kills in a 3-1 win over Nipomo. He then had 20 kills in three sets in another win over Nipomo before smacking 12 kills in a four-set win over St. Joseph.