Photos: Righetti's 2019 Hall of Fame Class
Righetti High will induct its 2019 Hall of Fame Class on Saturday night.
Now the Cal Poly women's basketball program's Director of Operations, Santiago set eight school records for Cal Poly before playing professionally for several years in Europe.
Santiago averaged nearly 20 points and 10 rebounds a game her senior year at Righetti.
Jeff Morrison
He was a two-time All-League and All-CIF Southern Section member before he graduated from Righetti. He set school records for hits, doubles and home runs and had the fourth-highest batting average in school history.
Jocelyn Forest Haynes
Her ERA was all of 0.17 in 1998, Forest's senior year at Righetti.
She pitched the Warriors into the 1998 CIF Southern Section Division II title game and was the sectional Division II Player of the Year that year.
Forest went on to star for Cal, and she pitched the Bears to the 2002 NCAA national championship, the first ever for a Cal women's team, her senior season.
She was the Women's College World Series MVP that year. Forester played professionally for the New England Riptide from 2004-8, earning a league championship and MVP award. 
Nathan Nunez
At Righetti, Nunez was a high school All-American soccer player. He also earned All-CIF Southern Section and All-League honors.
Nunez was again an All-American, this time at the junior college level, when he played for Hancock College. He was an integral part of the 2001 Hancock squad that became the first in school history to qualify for the state tournament.
Matthew Tesoro
Tesoro distinguished himself at Righetti by winning two sectional wrestling championships and earning All-CIF Southern Section divisional honors twice in football.
He was the runner-up at the sectional wrestling Masters Meet. Tesoro went farther after graduation, winning a junior college state championship and earning junior college All-American honors.
Betty Sands
Sands coached boys golf and boys tennis for 25 years at Righetti. She is a former CIF Southern Section Coach of the Year.
Santa_Maria_Times_Mon__Jun_30__1997_.jpg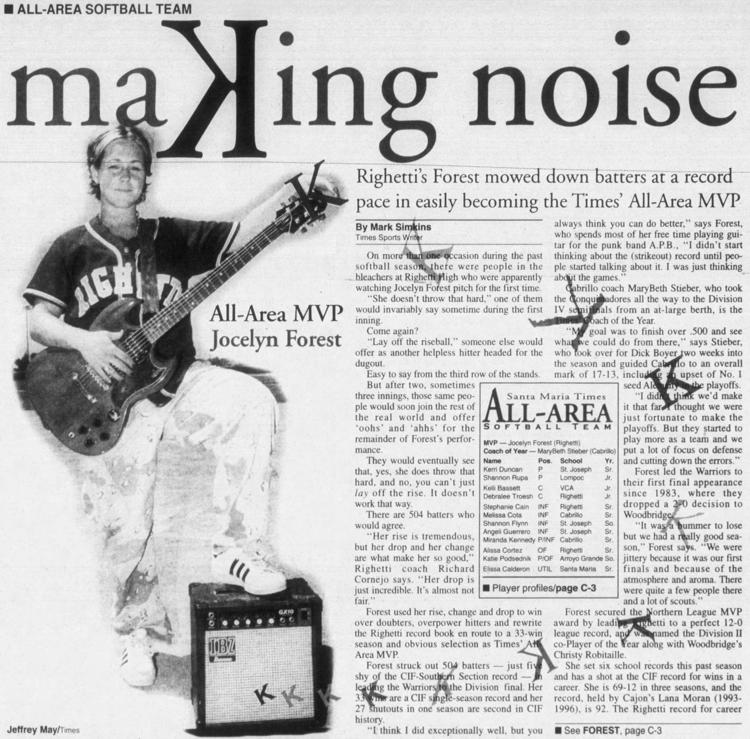 Santa_Maria_Times_Sun__May_15__1983_.jpg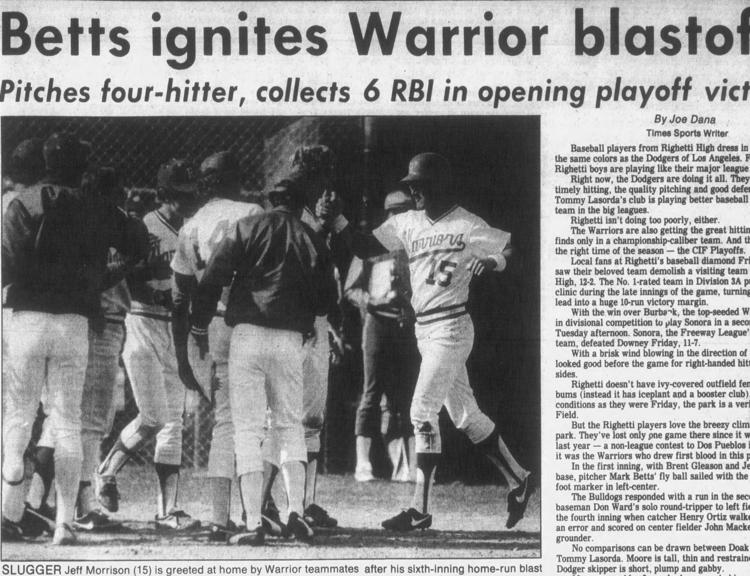 Santa_Maria_Times_Tue__Mar_13__2007_.jpg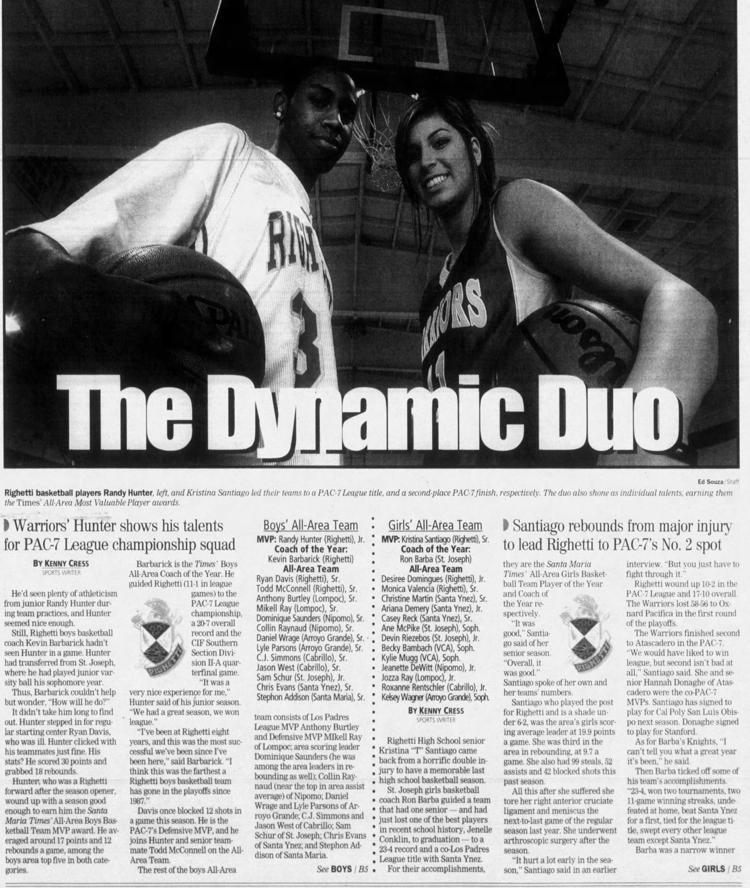 Santa_Maria_Times_Wed__Dec_8__2004_.jpg
Santa_Maria_Times_Fri__Dec_22__2006_.jpg

Santa_Maria_Times_Fri__Jan_12__2001_.jpg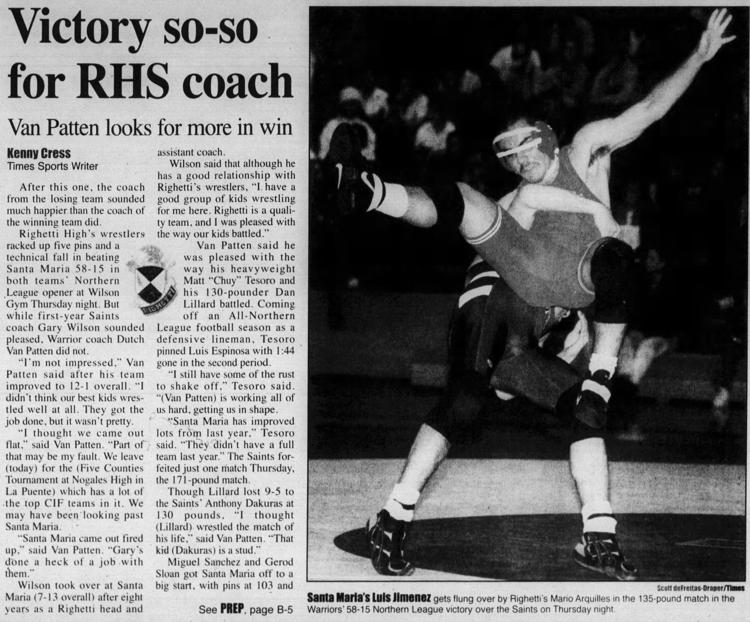 Santa_Maria_Times_Thu__Jun_18__1998_.jpg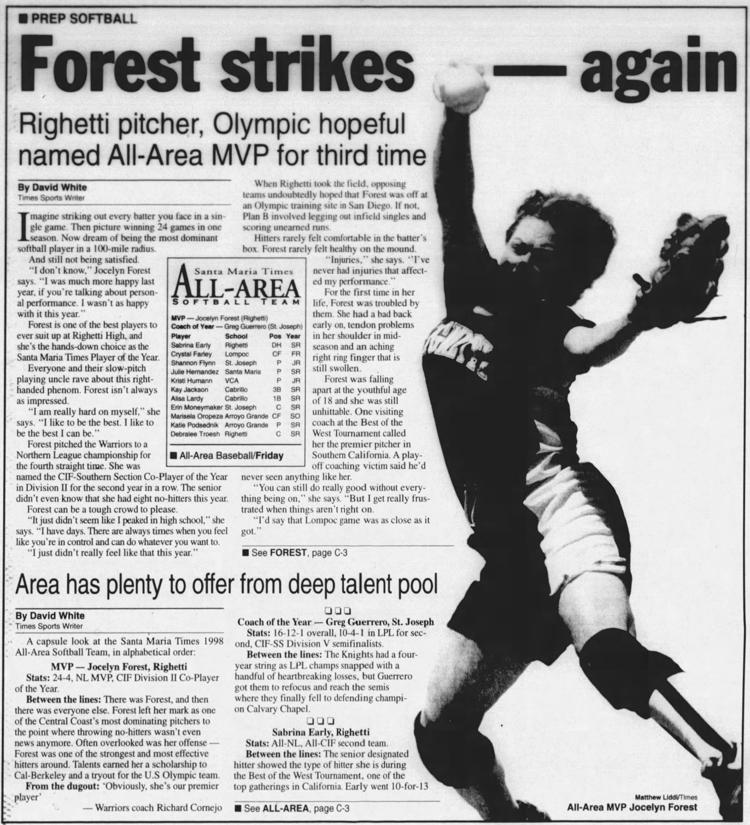 Santa_Maria_Times_Tue__Feb_13__2007_.jpg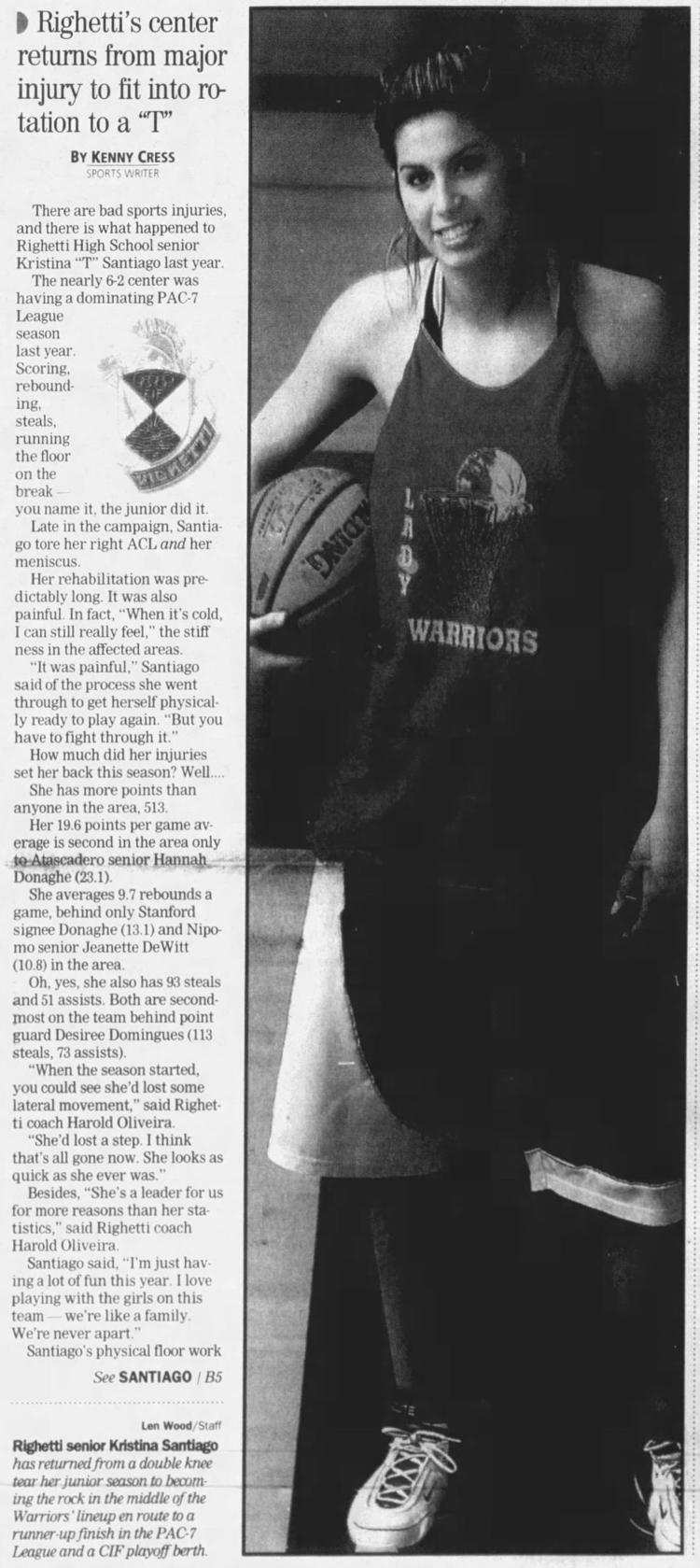 Santa_Maria_Times_Tue__May_3__1983_.jpg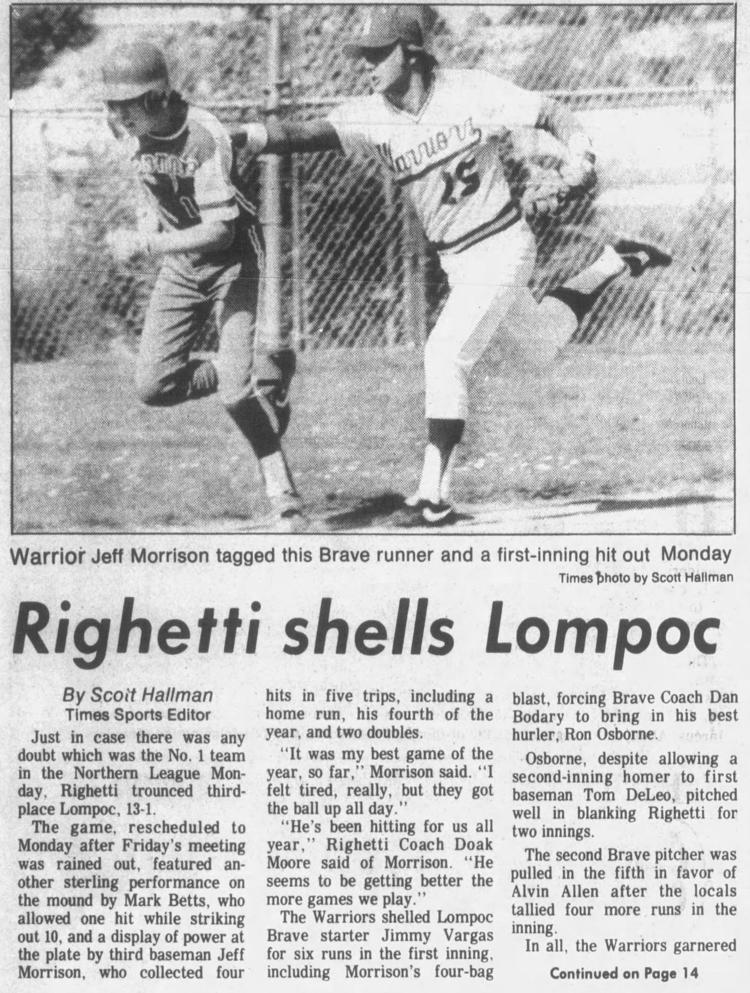 Santa_Maria_Times_Wed__Feb_28__2001_.jpg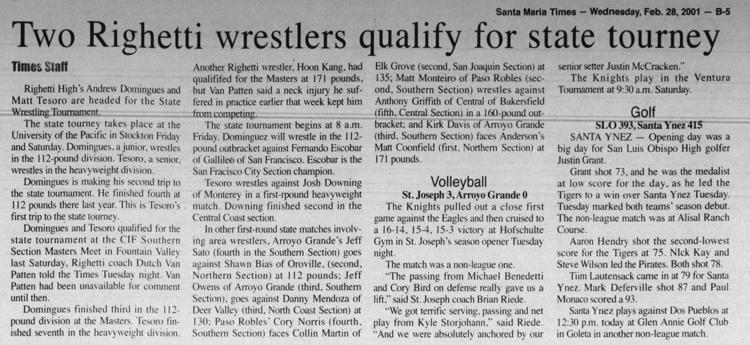 Santa_Maria_Times_Fri__Mar_19__1999_.jpg