The major college football coaching carousel has now affected those with Central Coast ties.
Cabrillo High grad and Lompoc native Vai Taua will get to serve as head coach at Nevada, at least for one game. 
Taua, who starred at Nevada after graduating from Cabrillo in 2006, was named interim head coach for the Wolf Pack after Jay Norvell left Nevada for Colorado State on Monday. Norvell had spent five seasons at Nevada and Taua was the team's running backs coach. 
"I am pleased to announce that assistant coach Vai Taua will take over as our interim head coach for the bowl game. We are confident in coach Taua's ability to lead our team during this transition time," Nevada Director of Athletics Doug Knuth said in a statement.
"We are grateful for the foundation built by head coach Jay Norvell during his five seasons here at Nevada and wish him and his entire family the best in his new endeavor," Knuth said. "He has made a significant impact on our football program and in the lives of our student-athletes.
"Nevada football has a proud history and tradition. As we continue to invest in our program with enhanced facilities and operational support, we're excited about the opportunities ahead to elevate our program. We will begin a national search immediately to find a new leader for Nevada Football."
Taua has been coaching at Nevada since 2017, when he was hired as a special teams analyst. He was then the program's Director of Player Personnel and Recruiting before taking over as running backs coach in 2019, where he coached up his younger brother Toa Taua, who starred at Lompoc High. 
Vai Taua also coached at UCLA in 2014 and 2015, where another younger brother, Ainuu Taua played.
As a player at Nevada, Taua was an All-American and a three-time All-WAC selection. He ended his career with 4,512 career rushing yards and 53 touchdowns.
Toa Taua has rushed for over 3,000 yards and 21 touchdowns in 46 career games at Nevada.
The Wolf Pack are 8-4 on the season and set to play Western Michigan in the Quick Lane Bowl on Dec. 27 in Detroit.
Warriors go unbeaten in Lemoore
Righetti won the Lemoore Tournament by going undefeated with four wins and four shutouts.
The Warriors beat Orosi 4-0, Tulare Mission Oak 1-0, Visalia Mt. Whitney 2-0 and Nipomo 1-0.
Righetti sophomore Bianca Flores had five goals in five games last week, including two goals against Pioneer Valley in last week's 5-0 win and three goals in the Lemoore Tournament with the game-winner in the finals against Nipomo.
Titans start 5-1 on season
Nipomo beat Bakersfield Independence 70-29 on Saturday as Makennah Simonson had 23 points and Kacie Slover added 15.
In a 56-20 win over Shafter, Simonson had 12 points and Leah Miller added 10.
Cabrillo 28, Morro Bay 23
Cabrillo won Saturday on the final day of the San Luis Obispo Tournament by beating Morro Bay. Maiya McIntyre had 11 rebounds and Heather Zent had five blocks.
Saints win Cats and Hounds
Santa Maria defeated Paso Robles 2-0 on Saturday to win the tournament hosted by Paso and Atascadero.
The Saints are 6-0-1 on the season. They had a 2-2 tie with San Marcos on Saturday and beat Righetti 2-1 at the tournament on Friday.
The Saints were set to play host to Bakersfield Golden Valley Tuesday night at 7 p.m.
Cabrillo had a solid showing at the tournament, going 2-1, beating East Bakersfield 5-2 on Friday and, on Saturday, they lost to Lemoore 2-0 and came back to beat Templeton 2-0
In a win over Bakersfield, senior Diego Cardenas scored twice and, junior Damian Jimenez had one goal and sophomore Missael Carbajal scored the game-winner.
Photos: Vai Taua's history on Central Coast captured
The_Lompoc_Record_Tue__Dec_20__2005_.jpg
Updated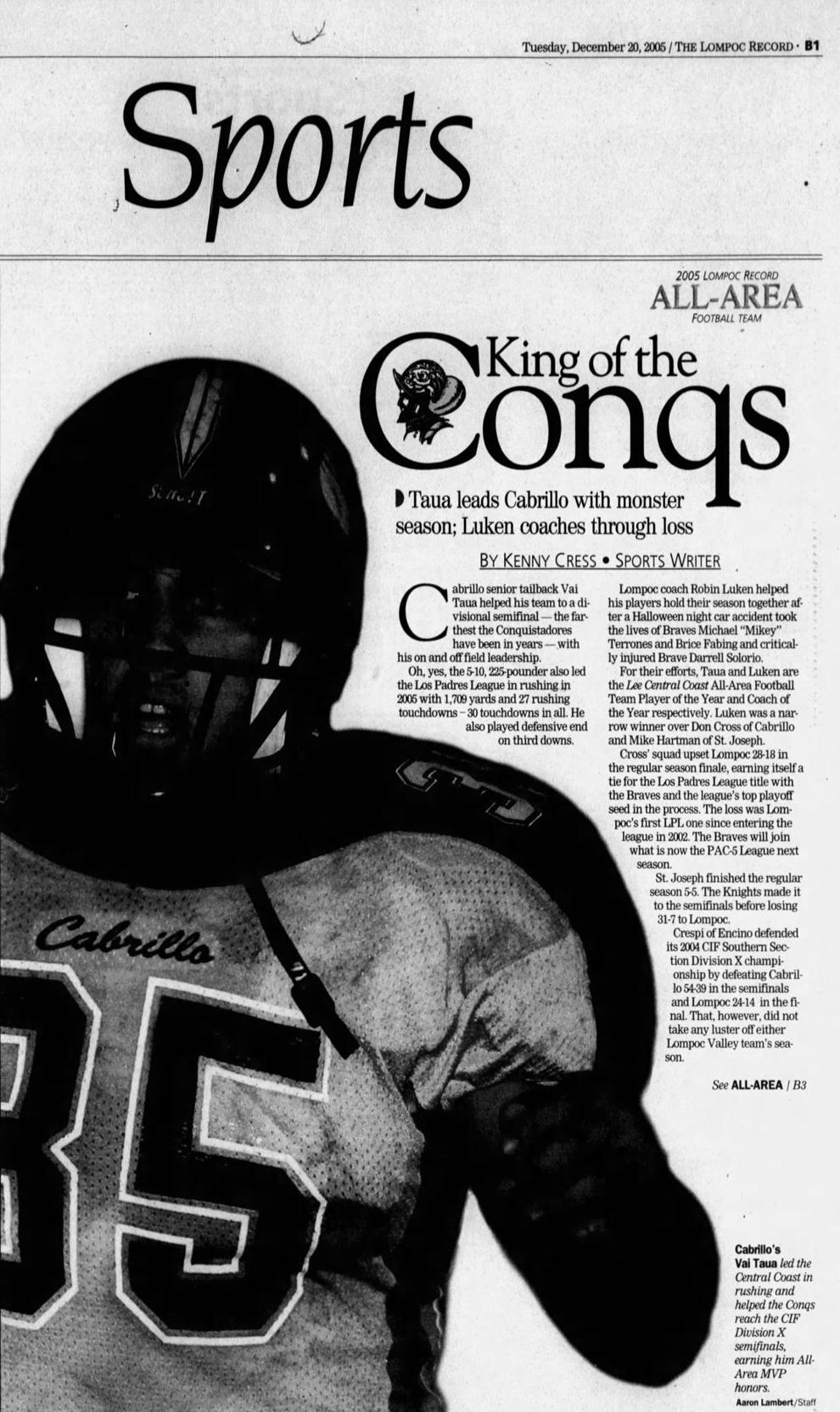 The_Lompoc_Record_Tue__Dec_20__2005_ (1).jpg
Updated

The_Lompoc_Record_Fri__Nov_14__2003_ (2).jpg
Updated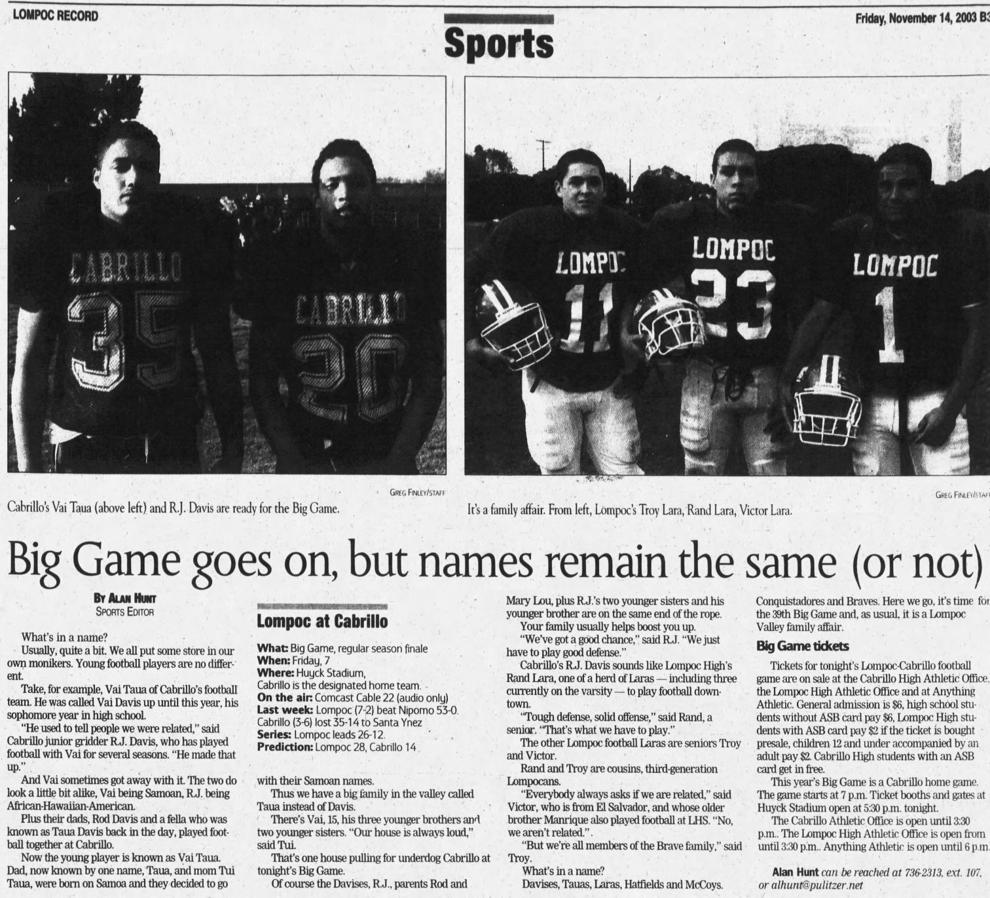 The_Lompoc_Record_Sun__Dec_4__2005_ (1).jpg
Updated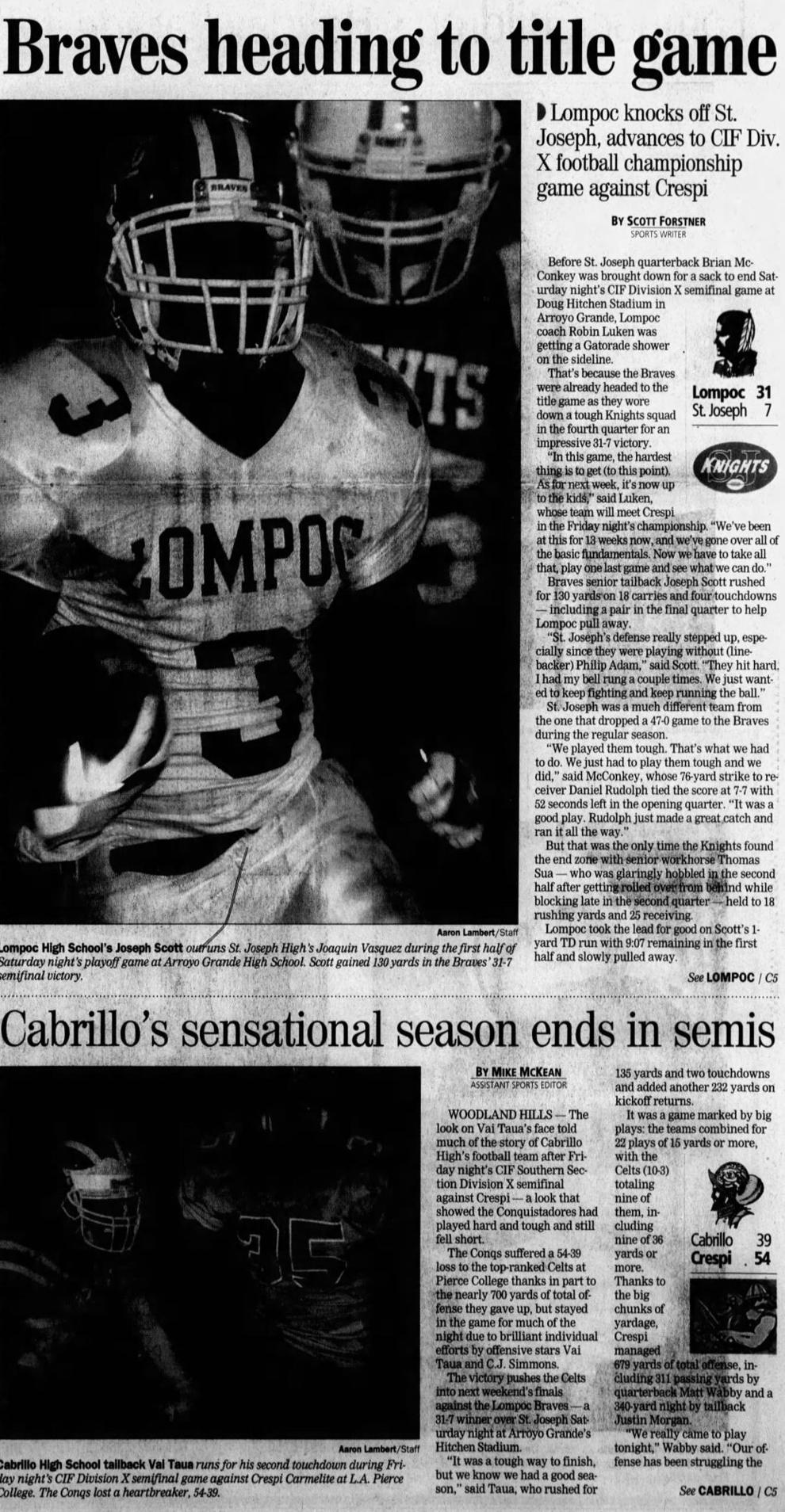 The_Lompoc_Record_Sun__Dec_4__2005_ (2).jpg
Updated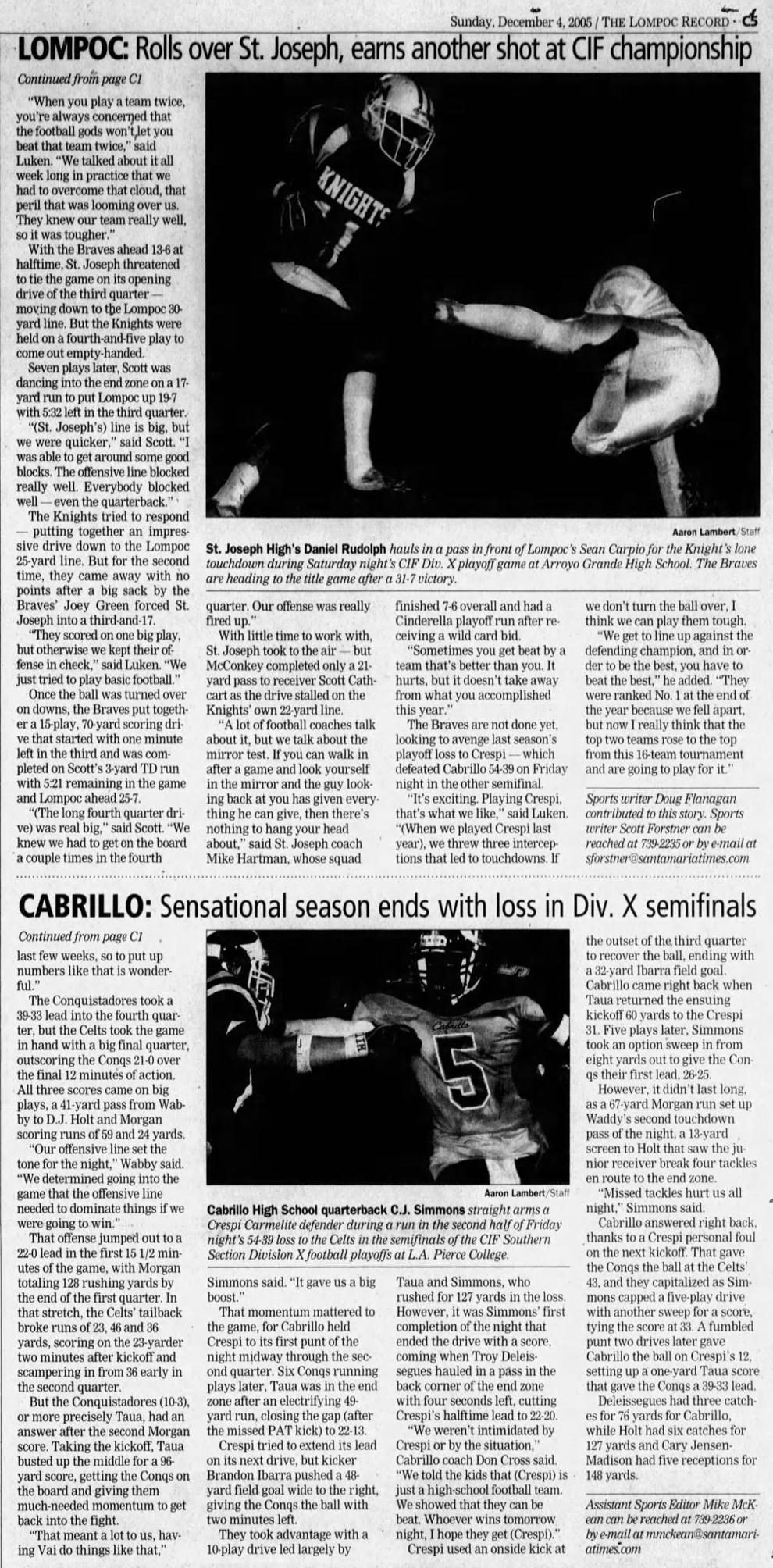 The_Lompoc_Record_Tue__Dec_13__2005_.jpg
Updated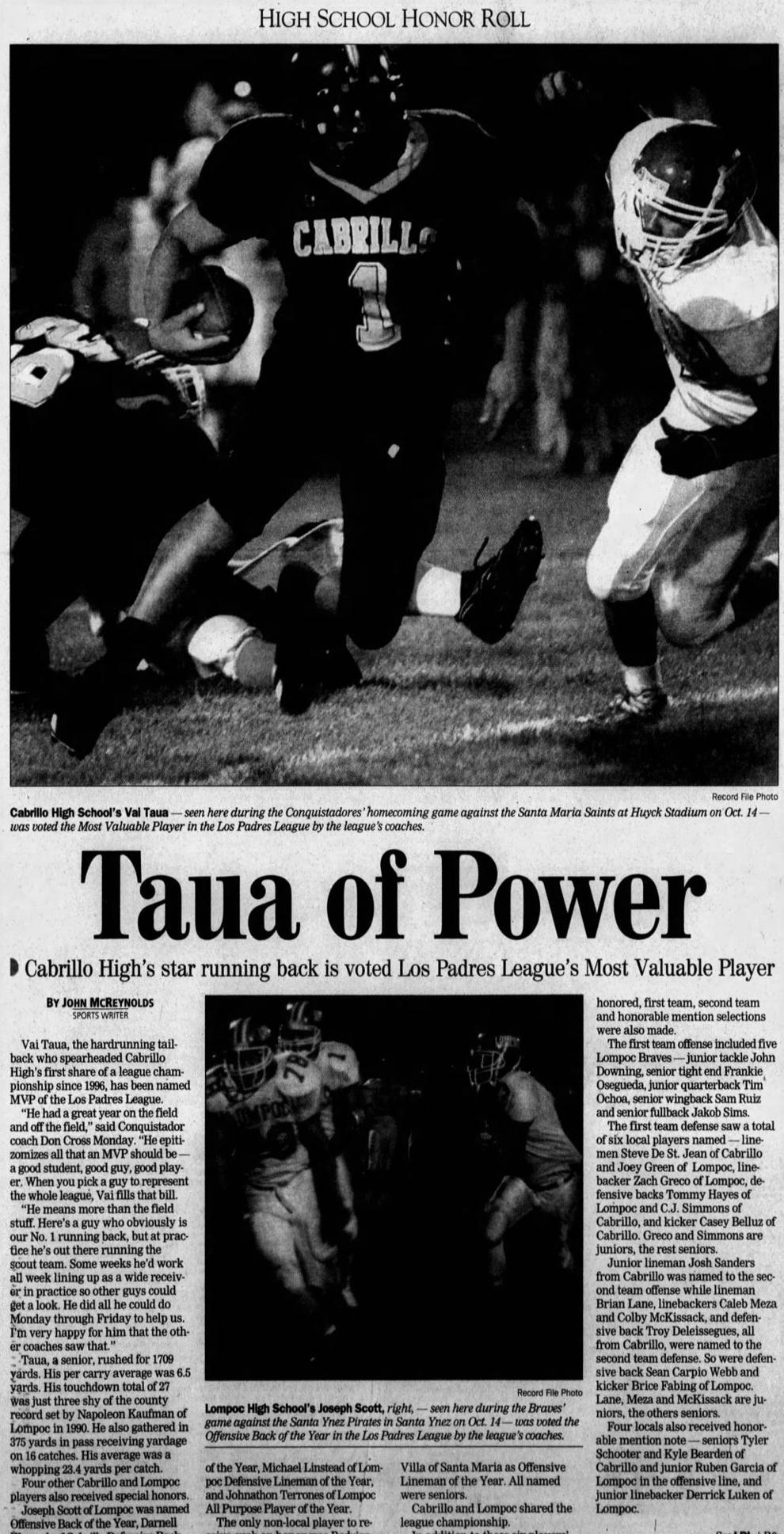 The_Lompoc_Record_Thu__Nov_18__2004_ (1).jpg
Updated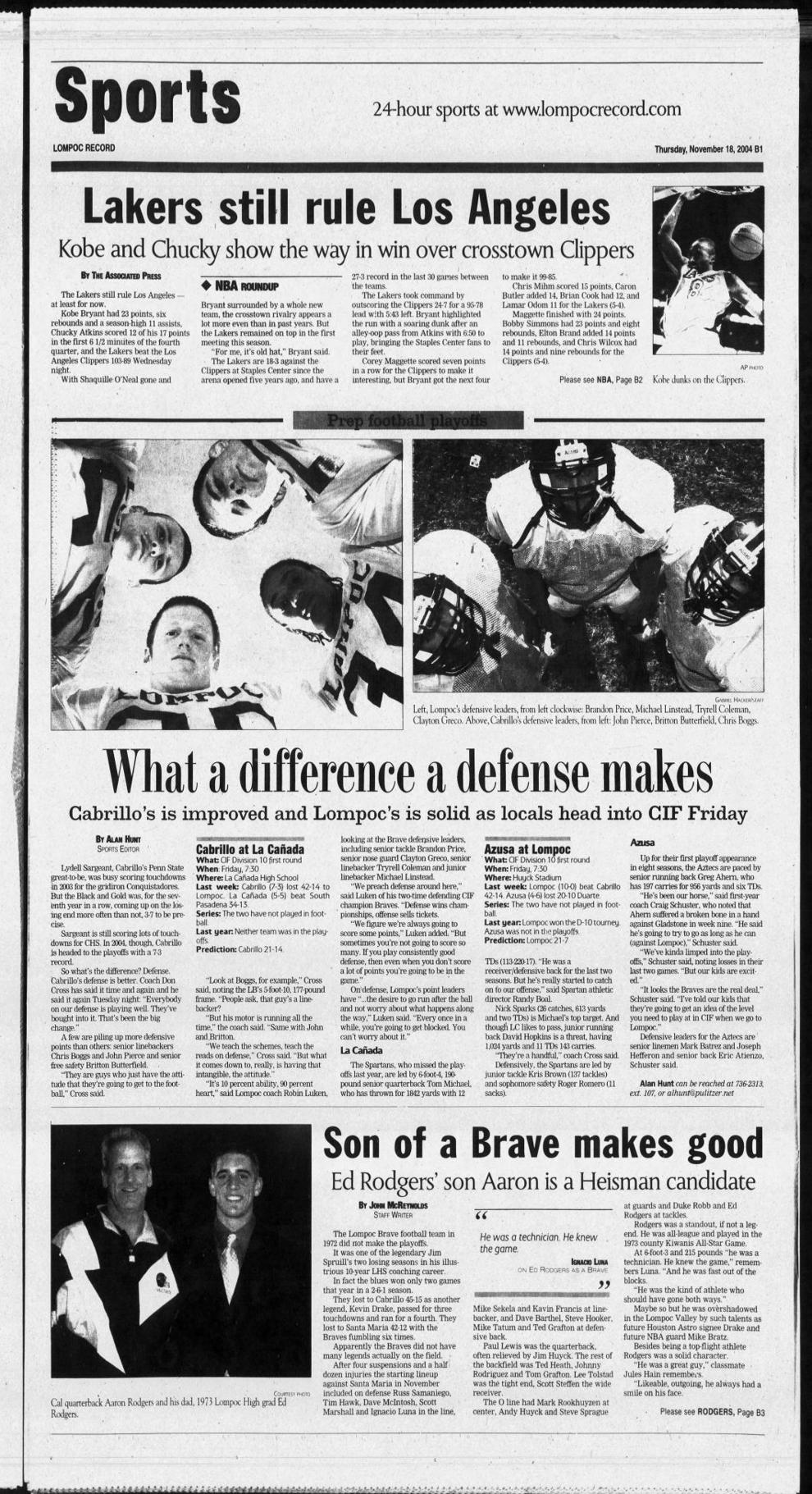 The_Lompoc_Record_Fri__Nov_20__2009_.jpg
Updated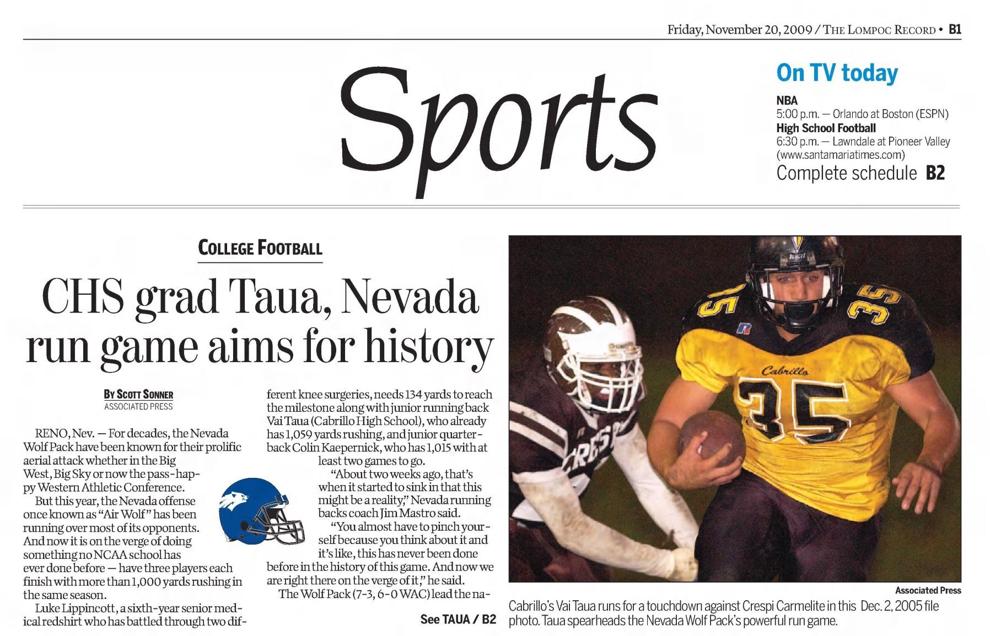 The_Lompoc_Record_Fri__Nov_16__2001_ (1).jpg
Updated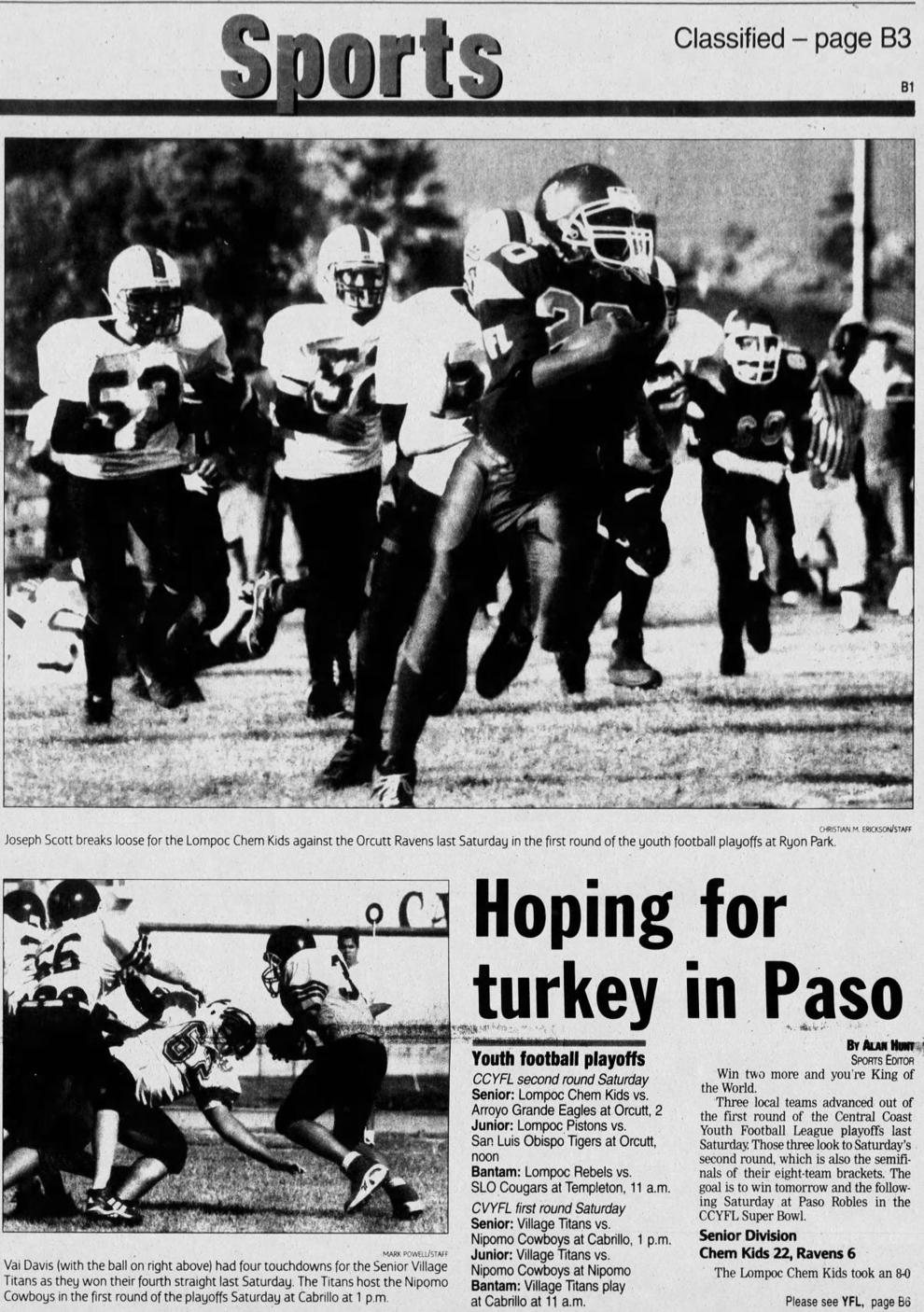 The_Lompoc_Record_Sun__Mar_12__2006_ (1).jpg
Updated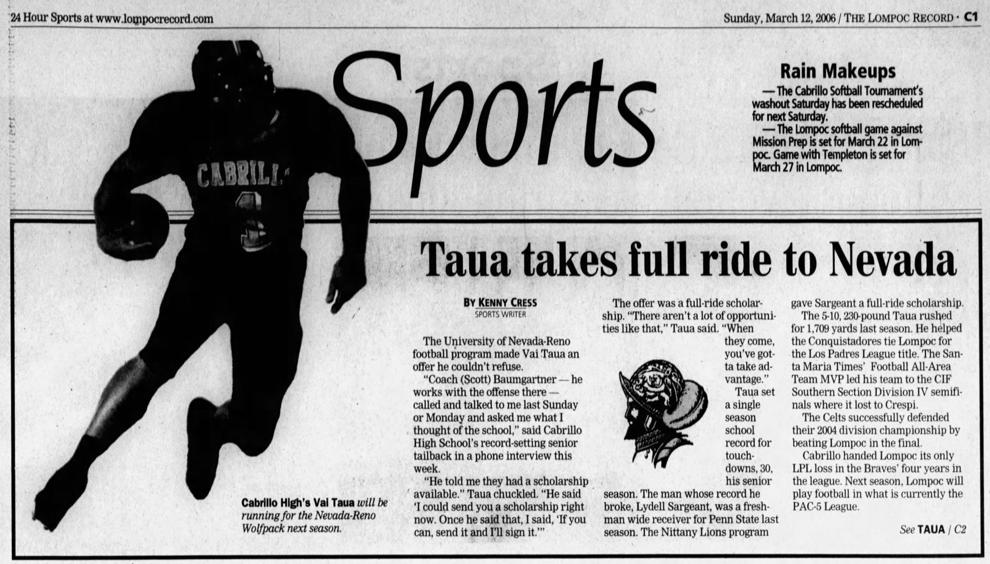 The_Lompoc_Record_Sun__Mar_12__2006_.jpg
Updated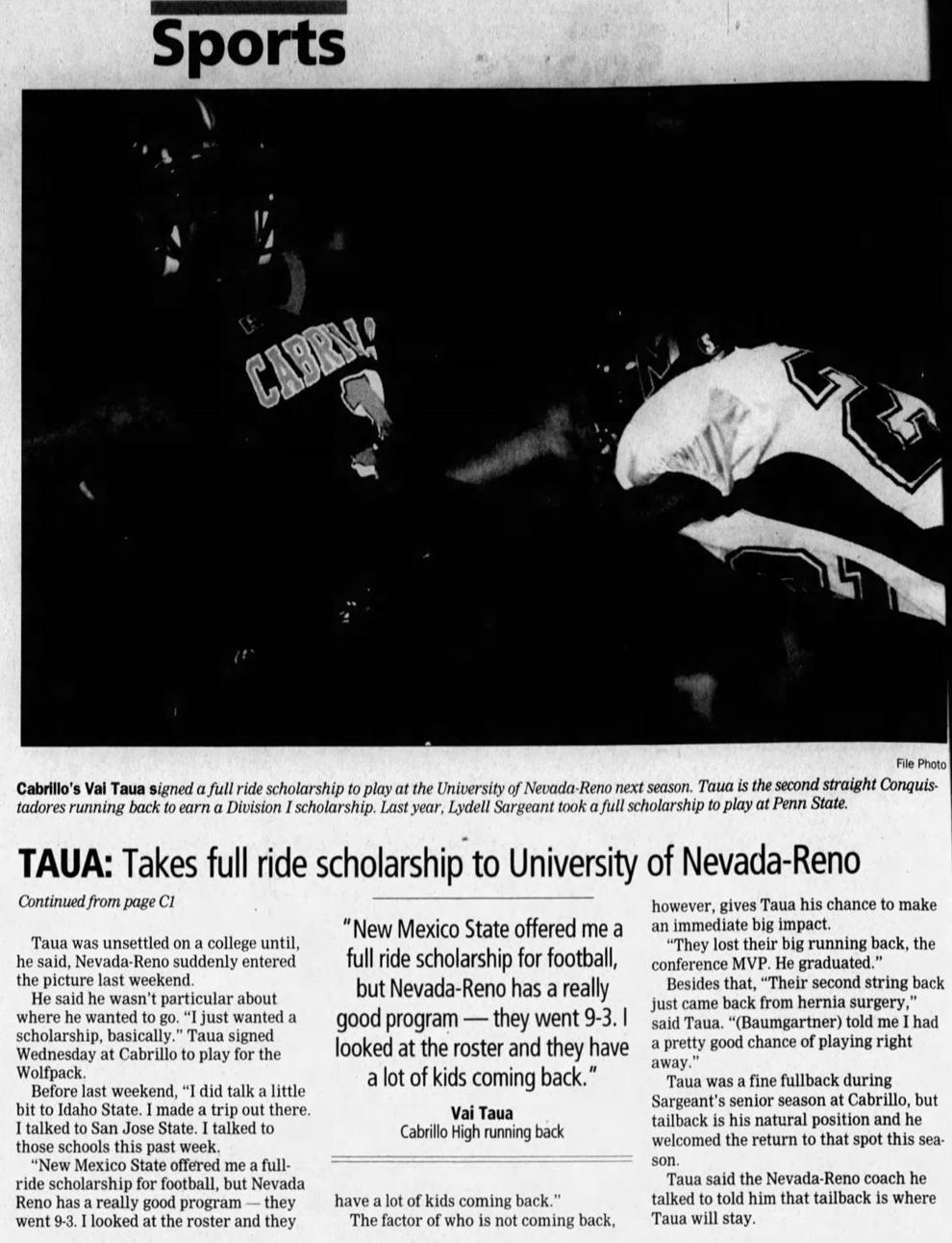 The_Lompoc_Record_Sun__Oct_27__2002_.jpg
Updated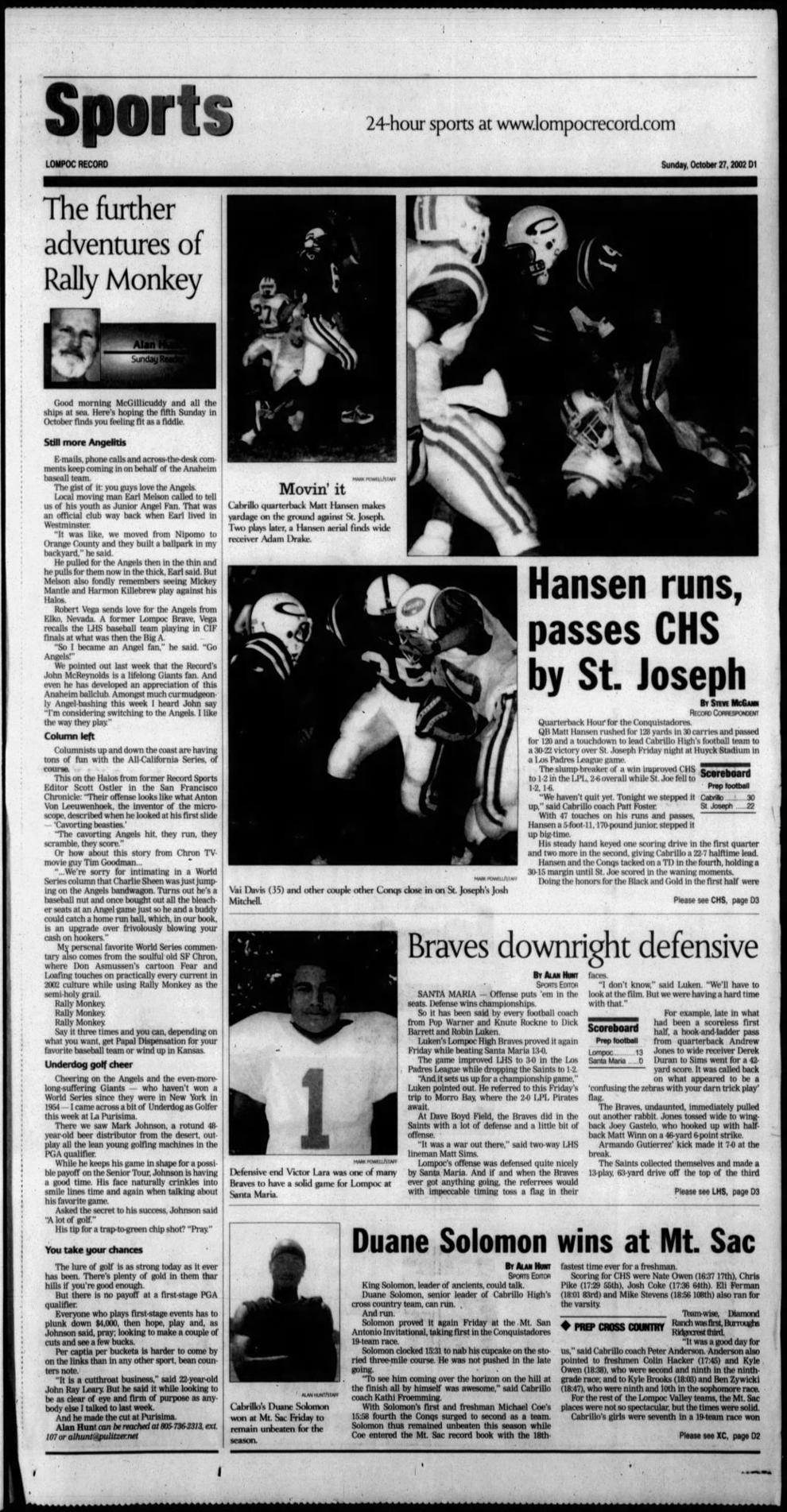 The_Lompoc_Record_Sat__Nov_13__2010_.jpg
Updated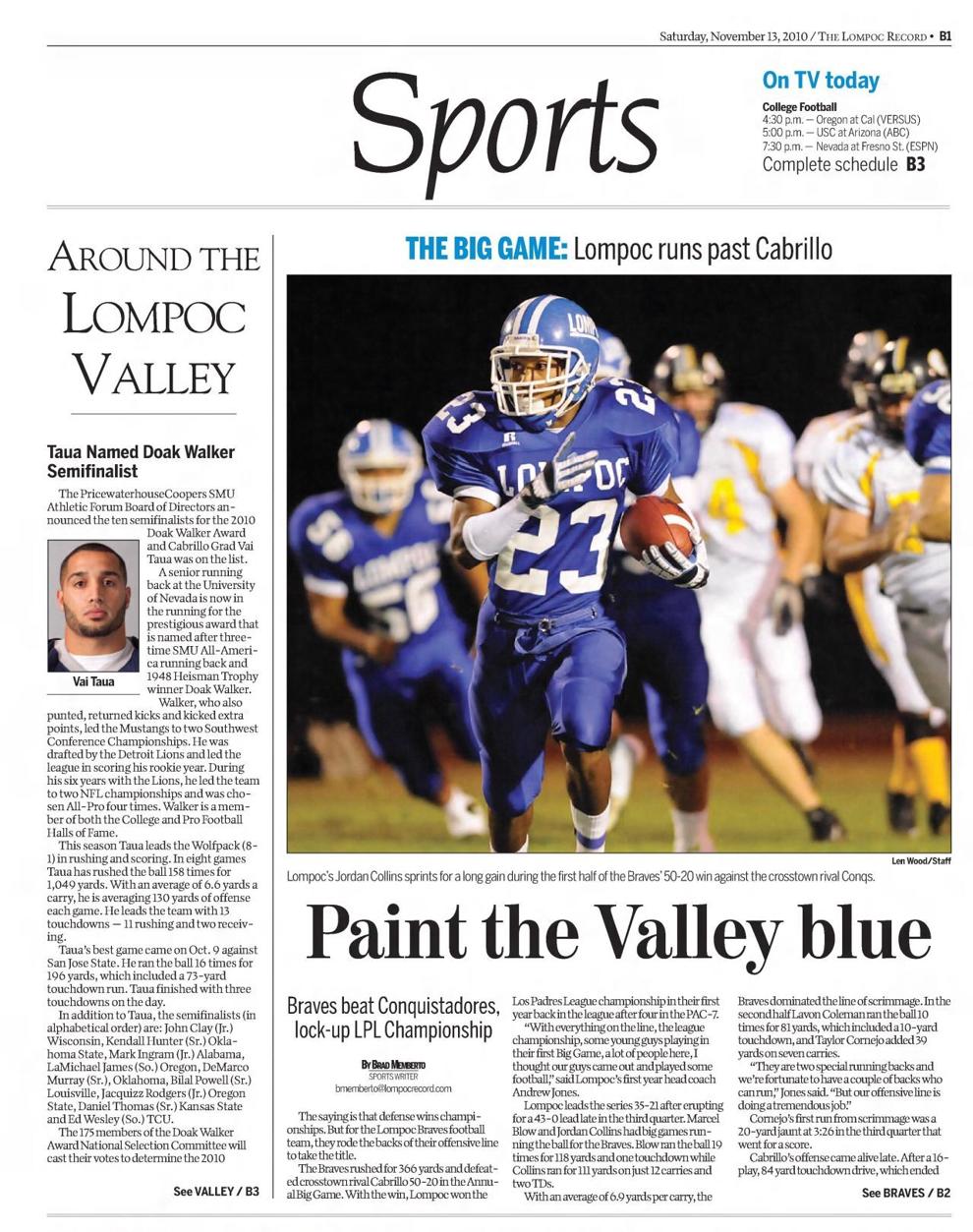 The_Lompoc_Record_Sun__Sep_21__2003_.jpg
Updated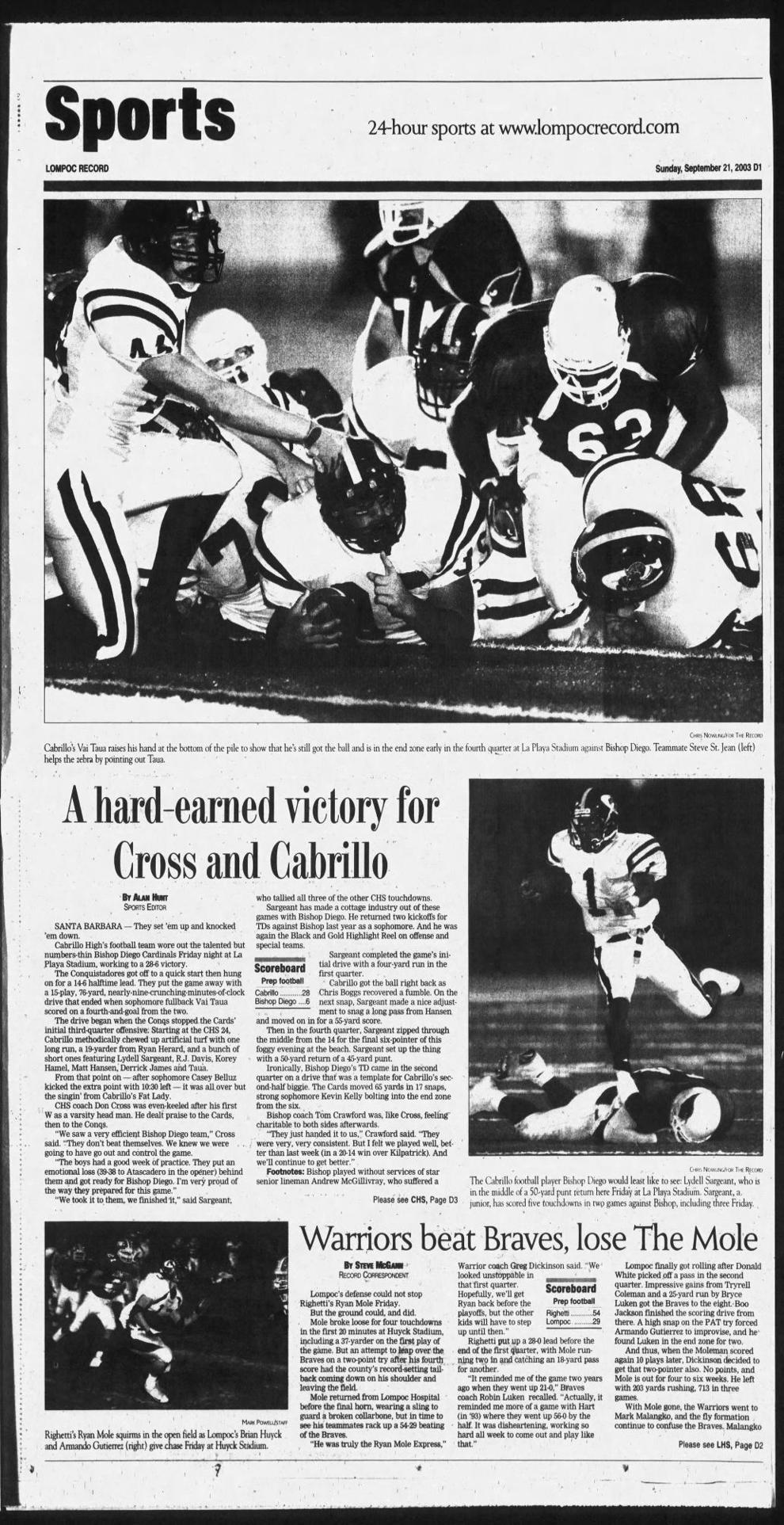 The_Lompoc_Record_Fri__Dec_7__2001_ (2).jpg
Updated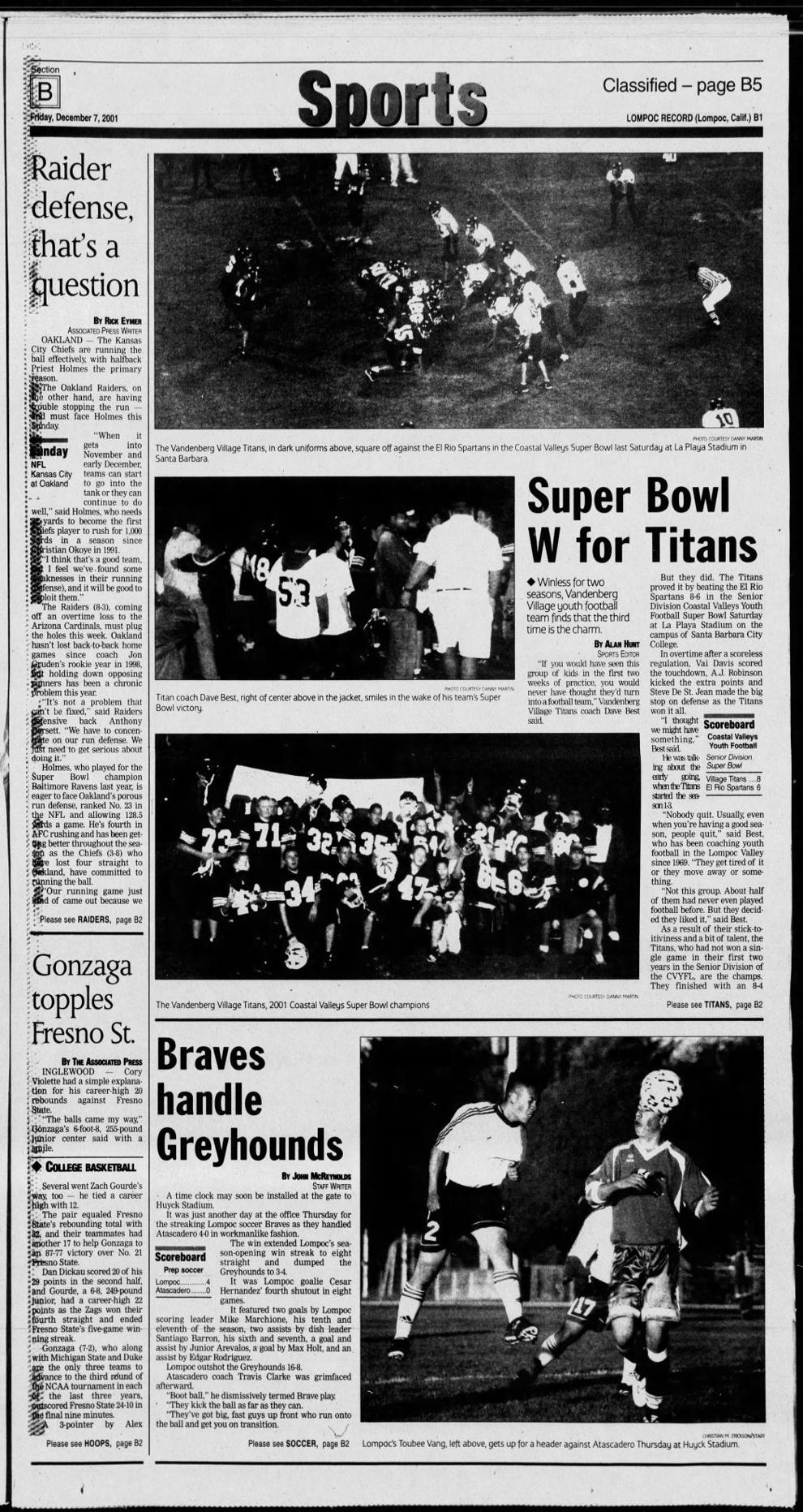 The_Lompoc_Record_Fri__Dec_7__2001_.jpg
Updated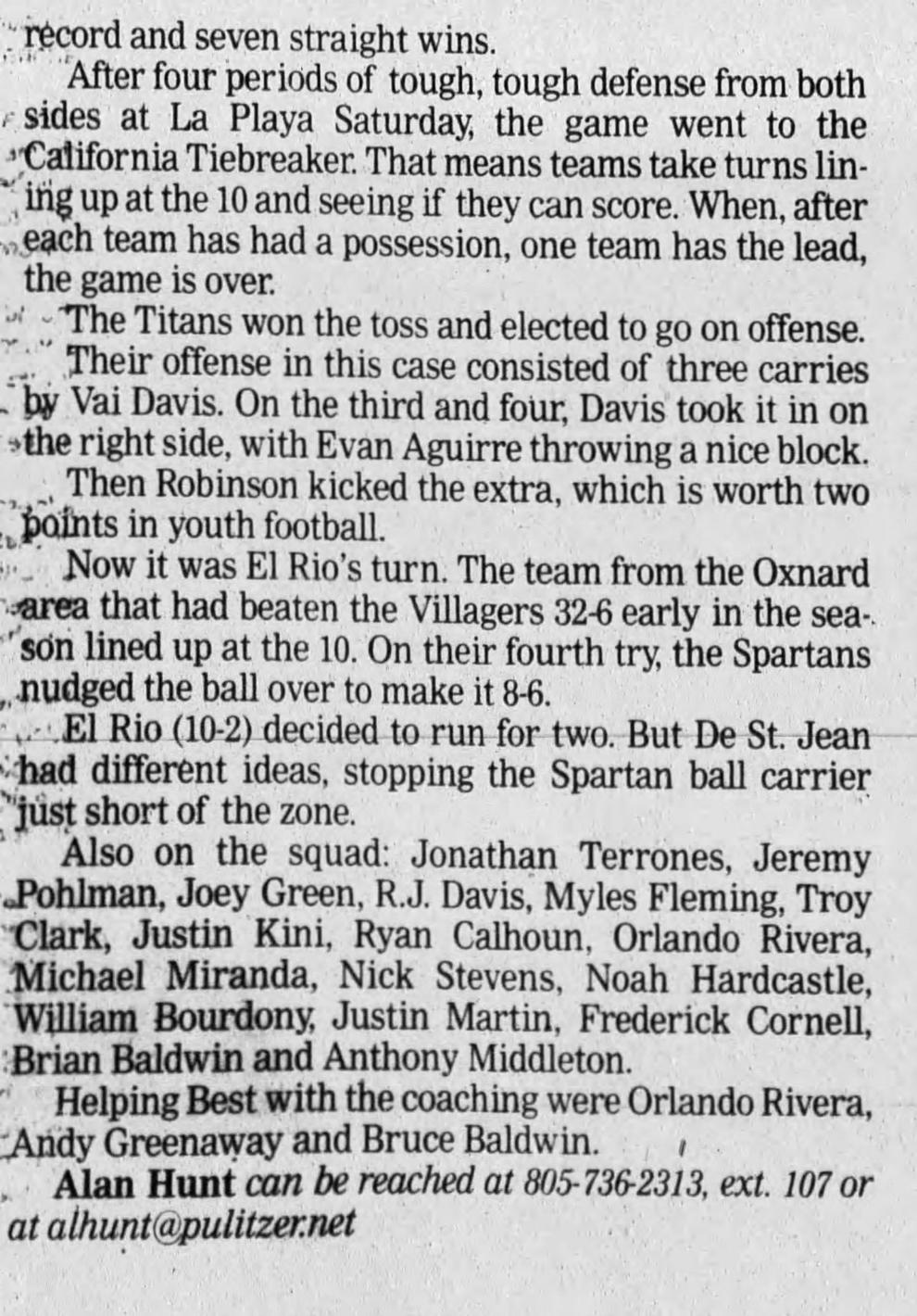 The_Lompoc_Record_Fri__Nov_2__2001_.jpg
Updated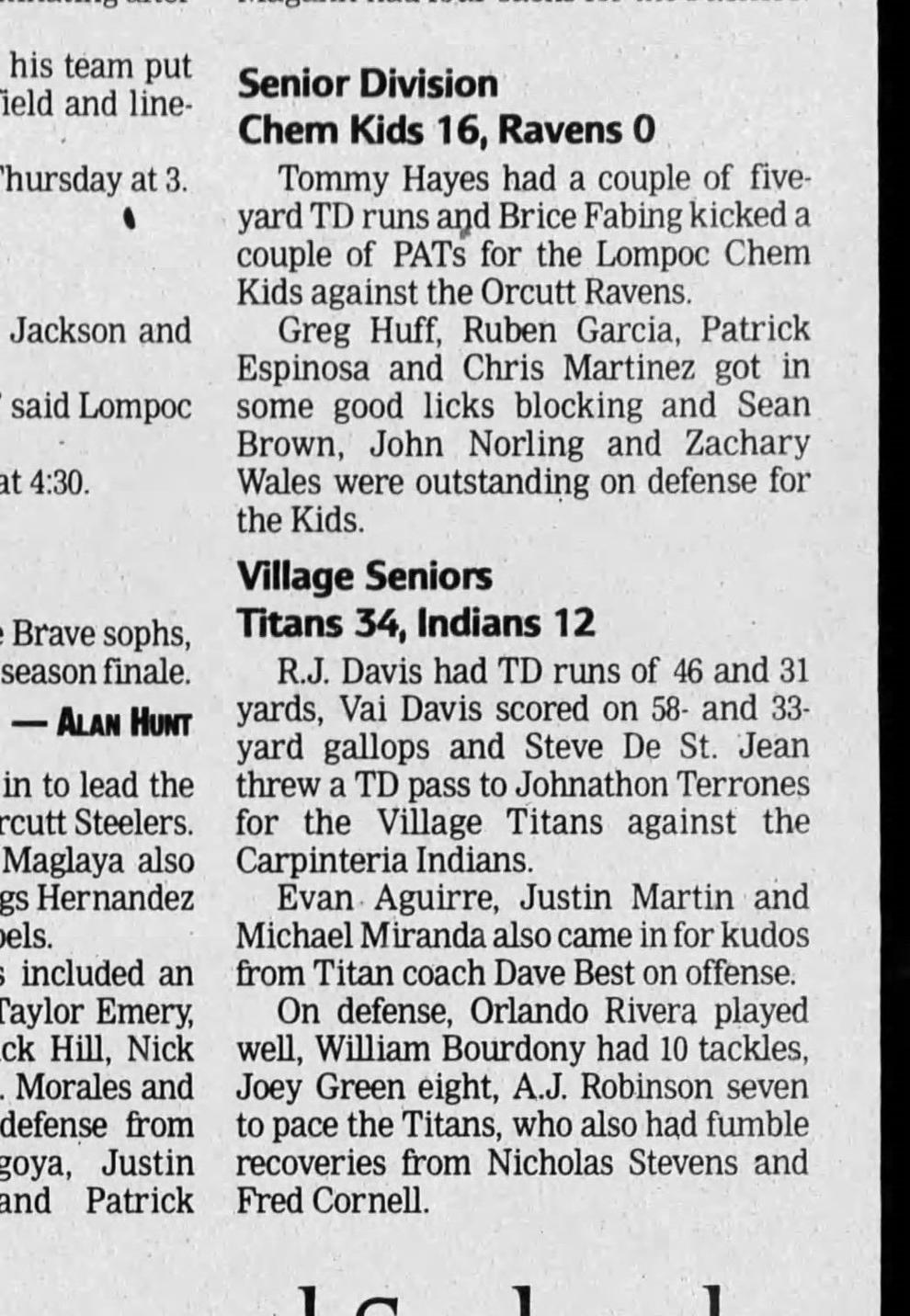 The_Lompoc_Record_Fri__Nov_16__2001_.jpg
Updated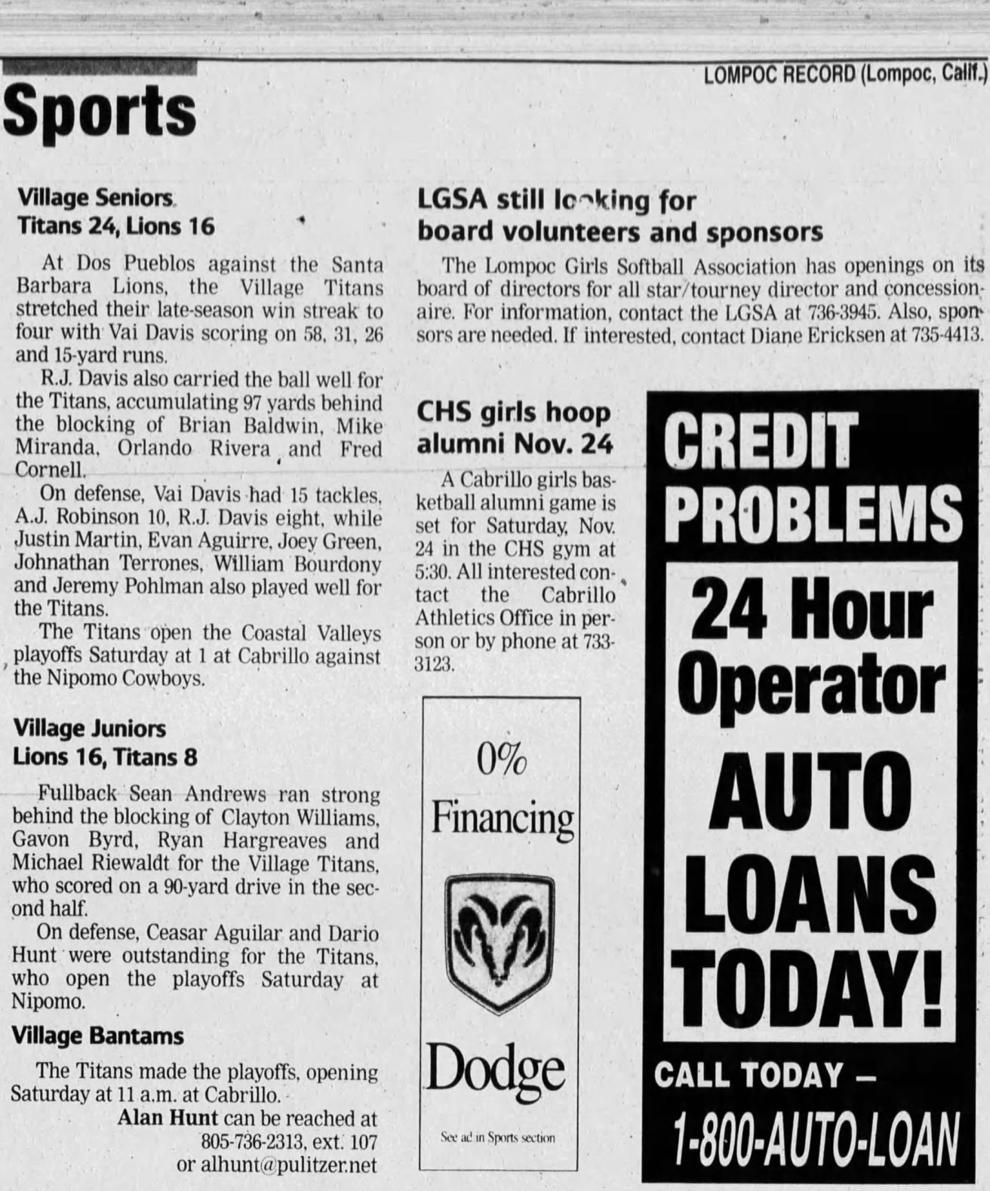 The_Lompoc_Record_Fri__Nov_30__2001_.jpg
Updated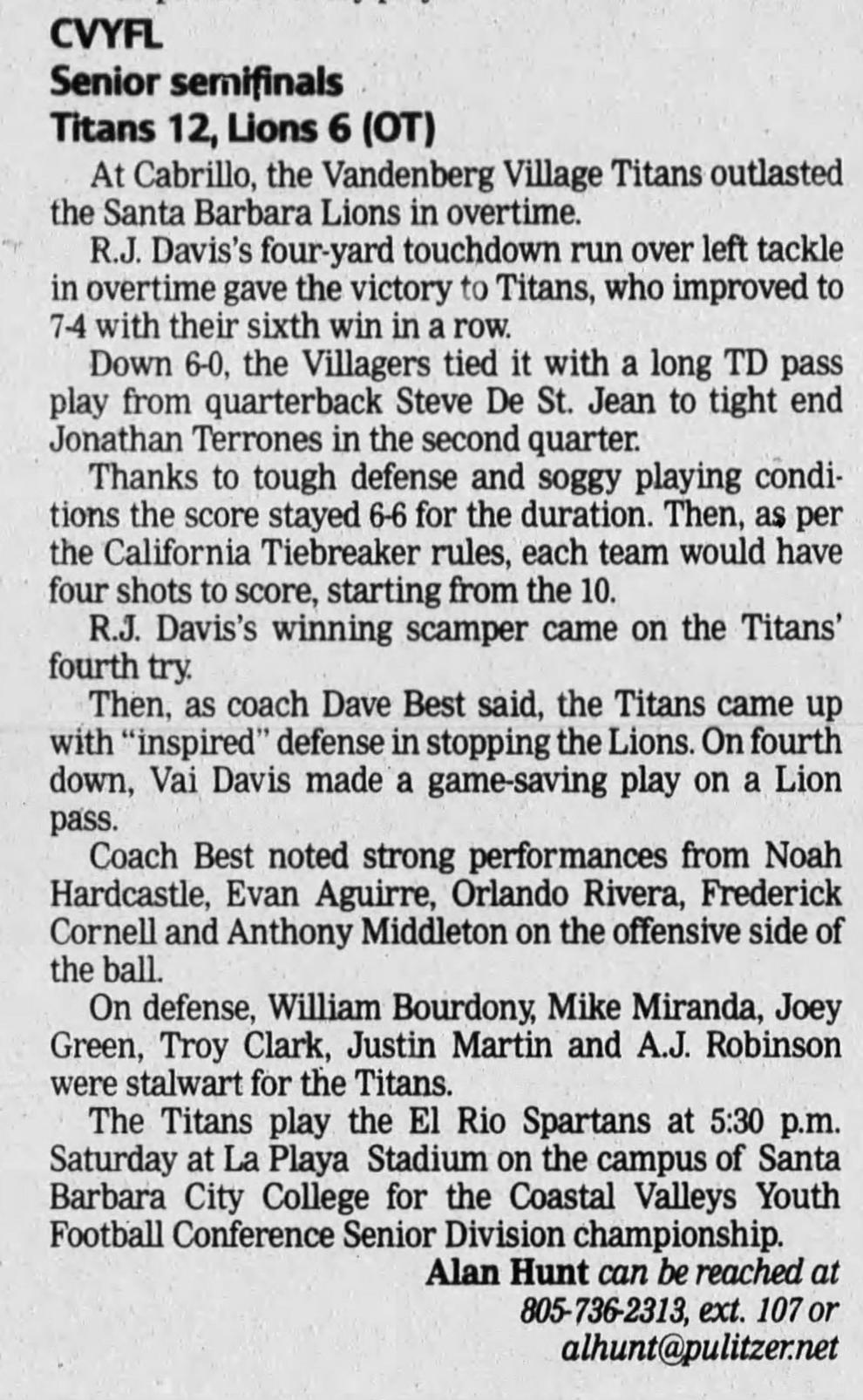 The_Lompoc_Record_Fri__Sep_27__2002_.jpg
Updated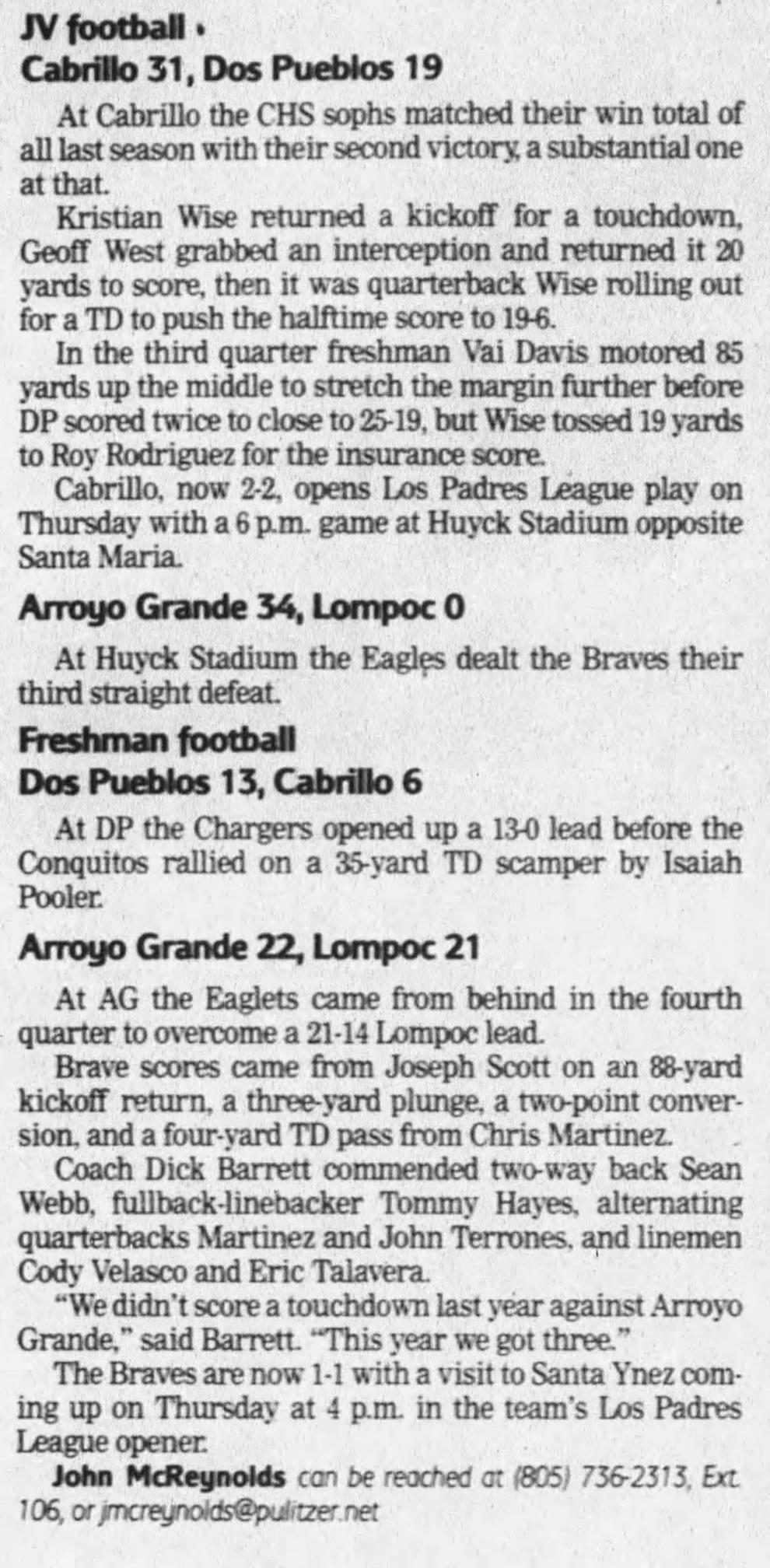 The_Lompoc_Record_Sun__Sep_7__2003_.jpg
Updated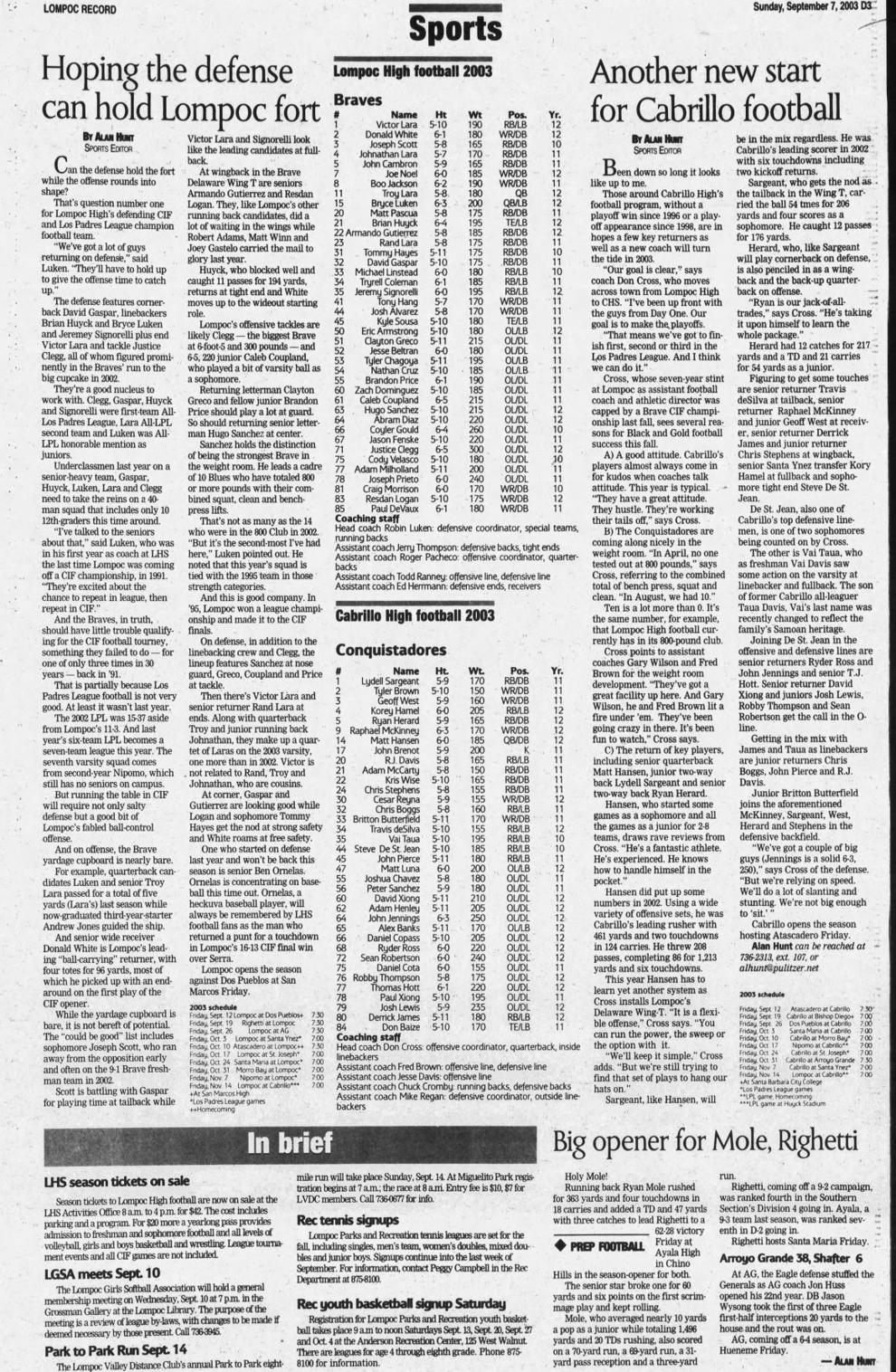 The_Lompoc_Record_Thu__Nov_10__2005_.jpg
Updated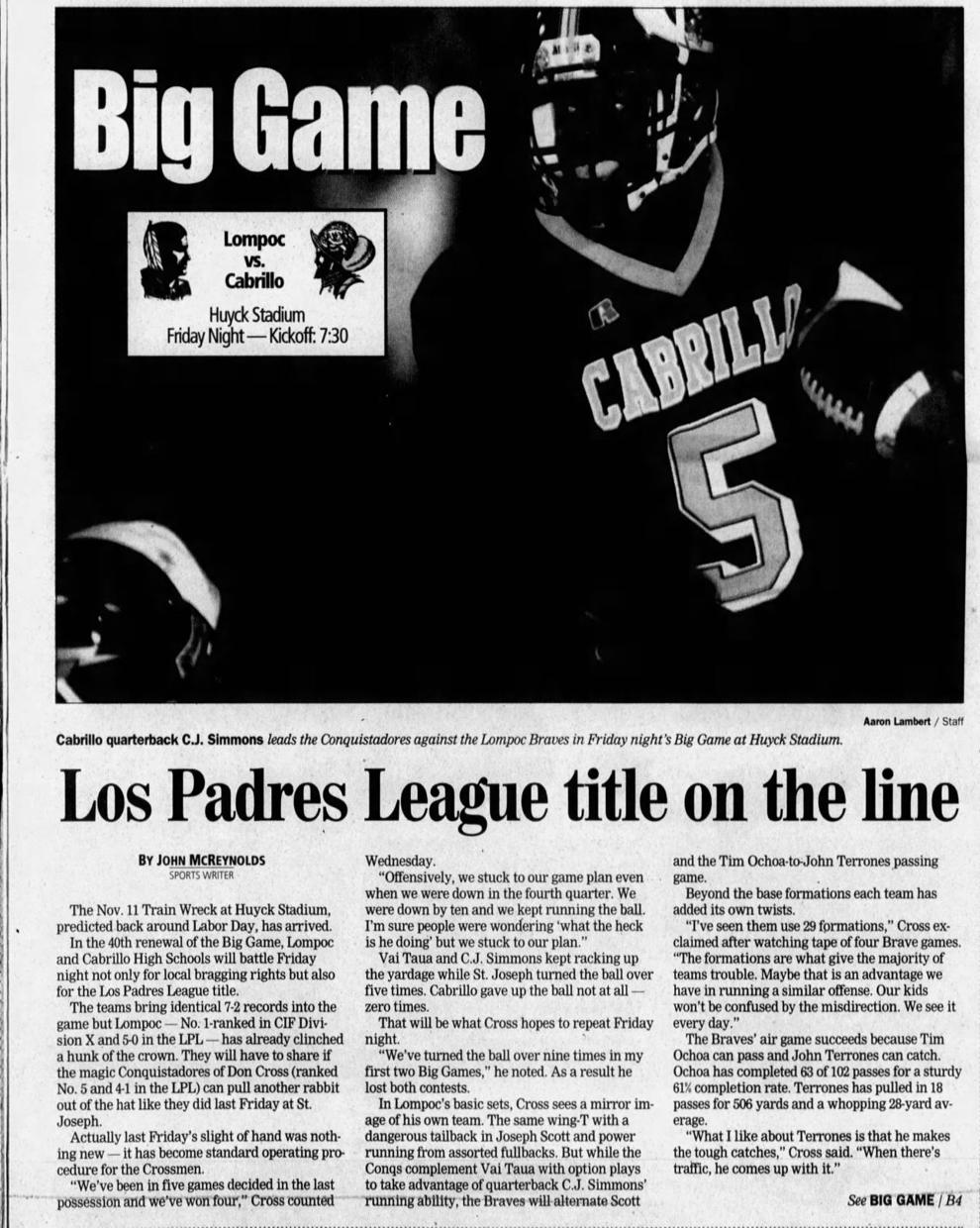 The_Lompoc_Record_Thu__Nov_11__2004_ (1).jpg
Updated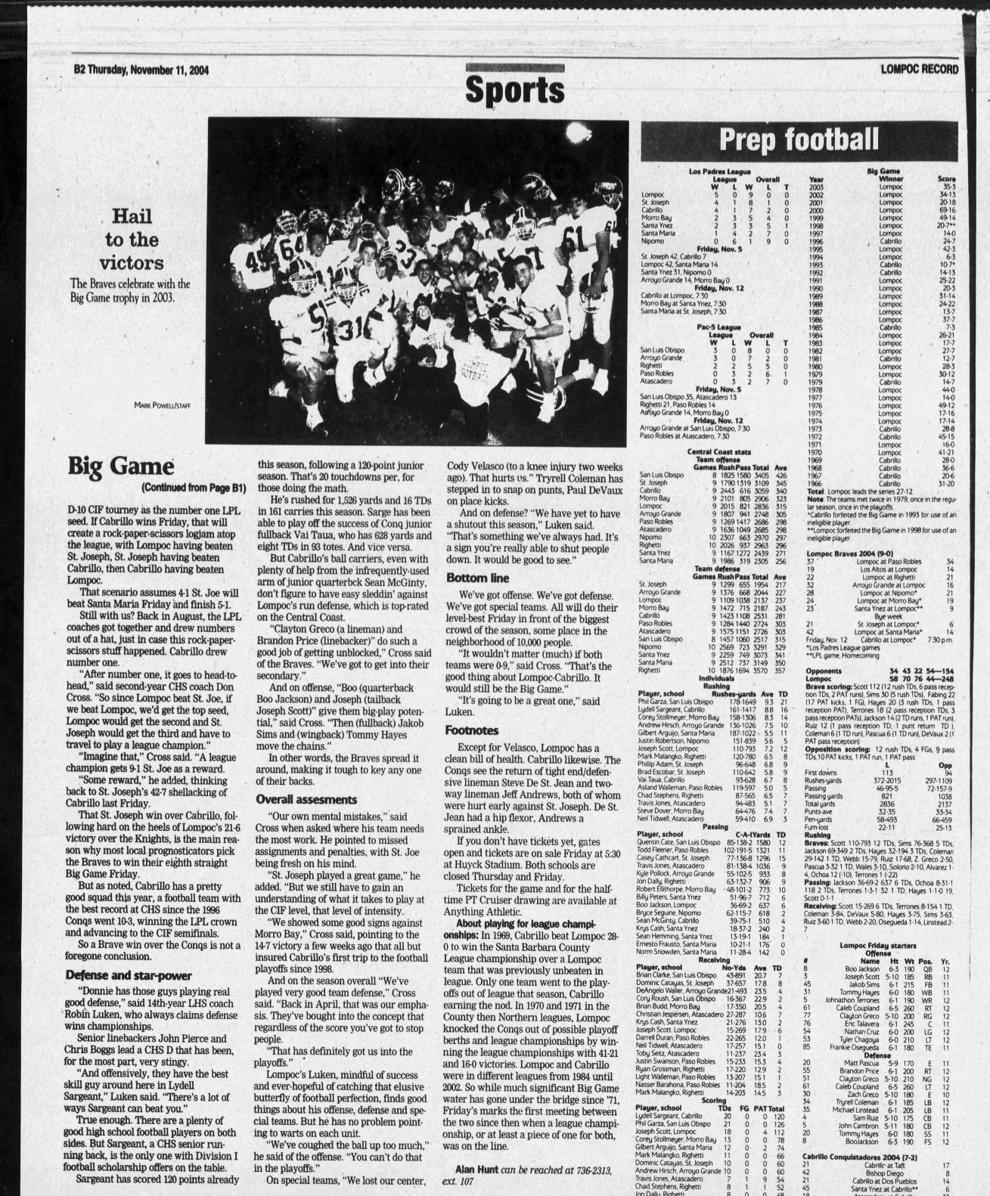 The_Lompoc_Record_Thu__Nov_11__2004_ (2).jpg
Updated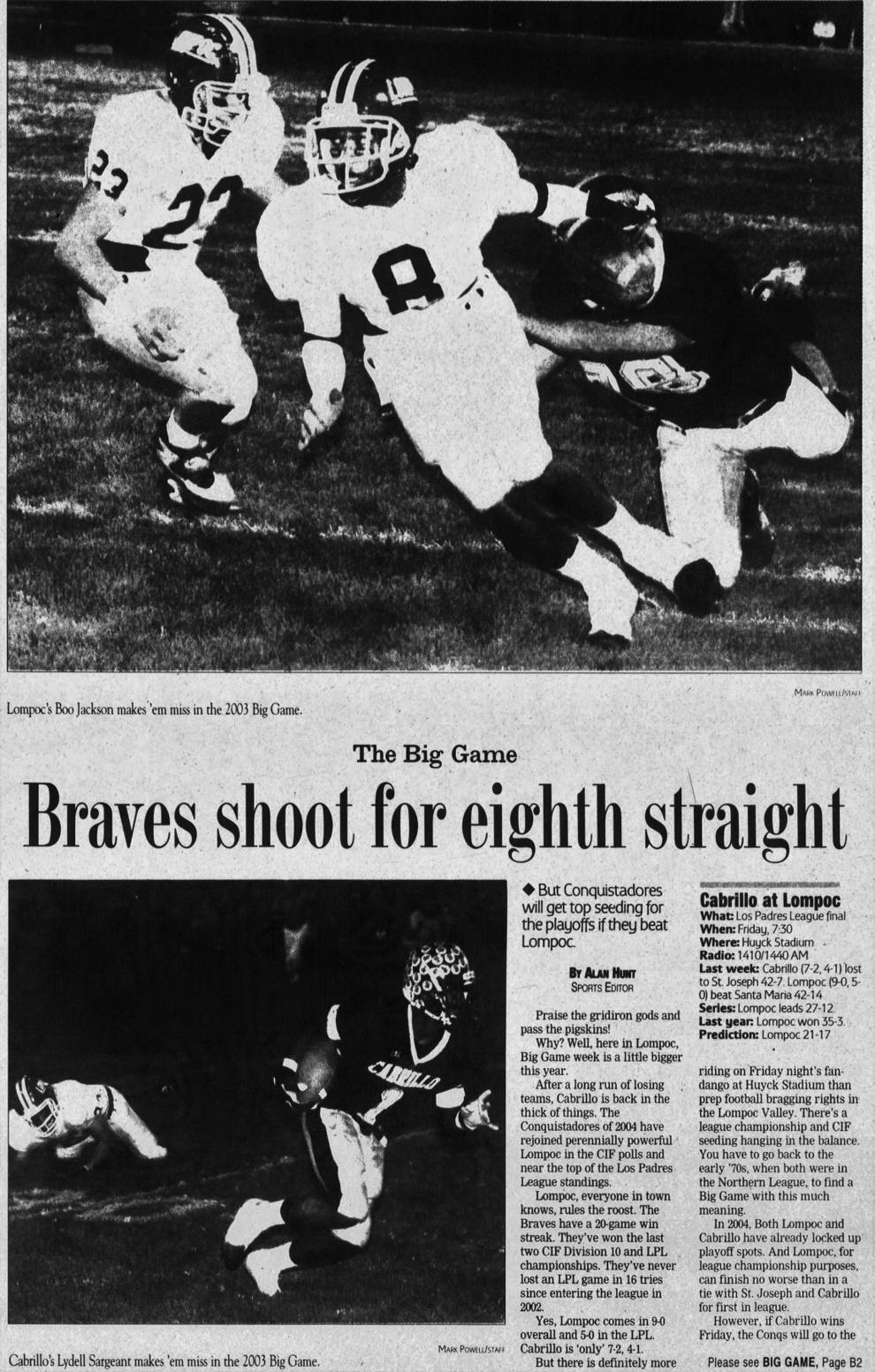 The_Lompoc_Record_Thu__Nov_13__2003_.jpg
Updated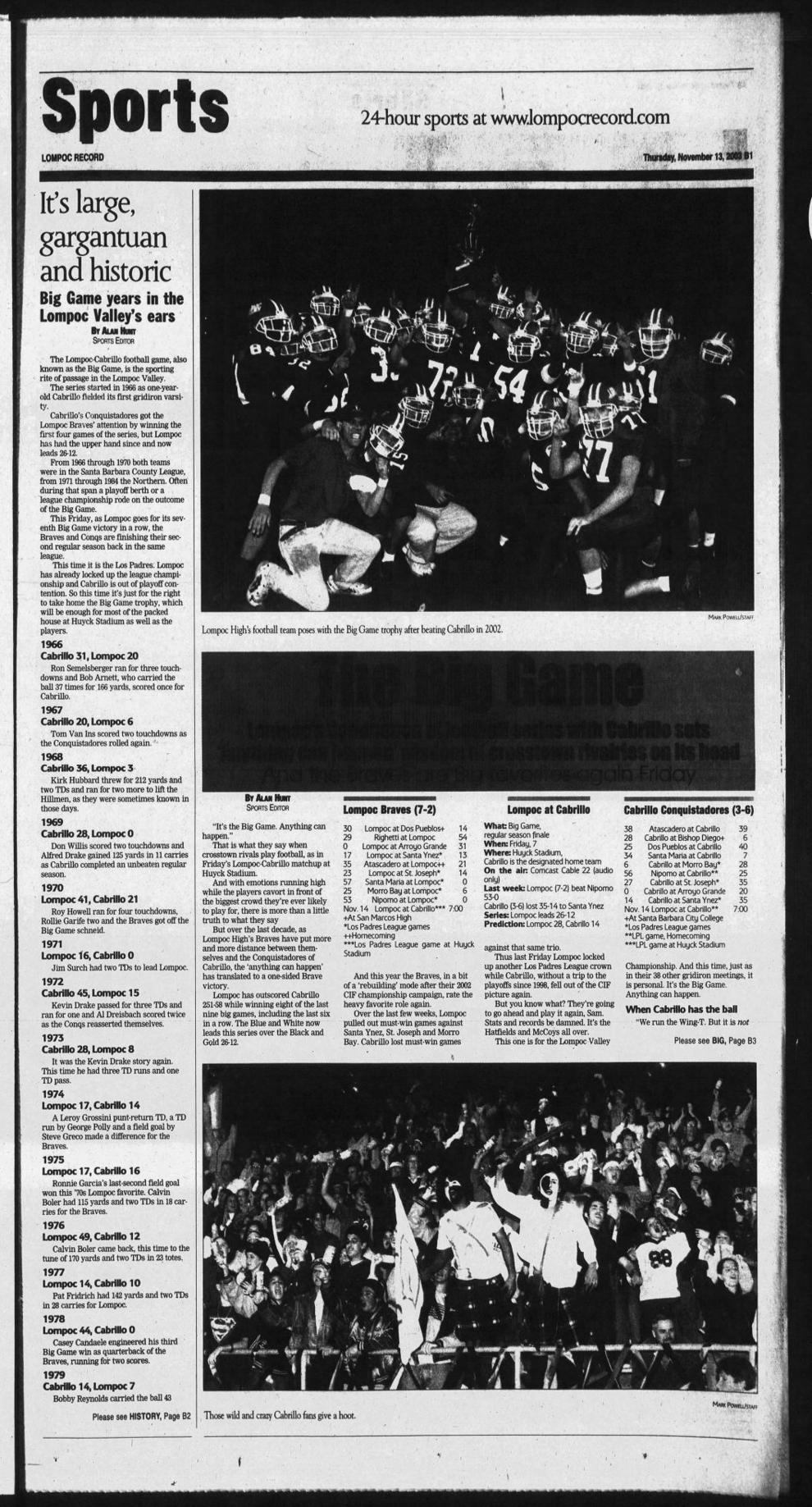 The_Lompoc_Record_Thu__Nov_18__2004_.jpg
Updated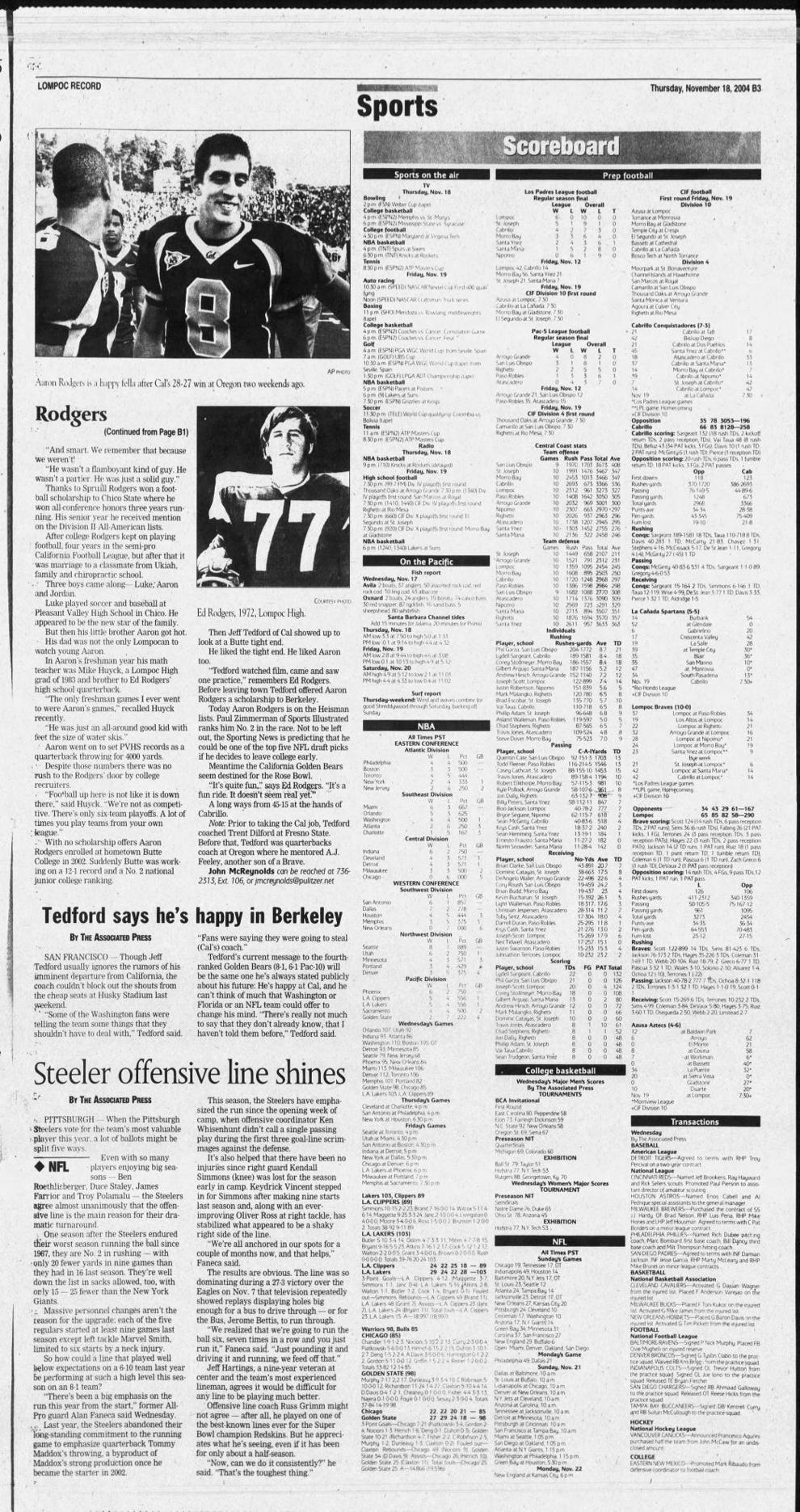 The_Lompoc_Record_Thu__Oct_13__2005_.jpg
Updated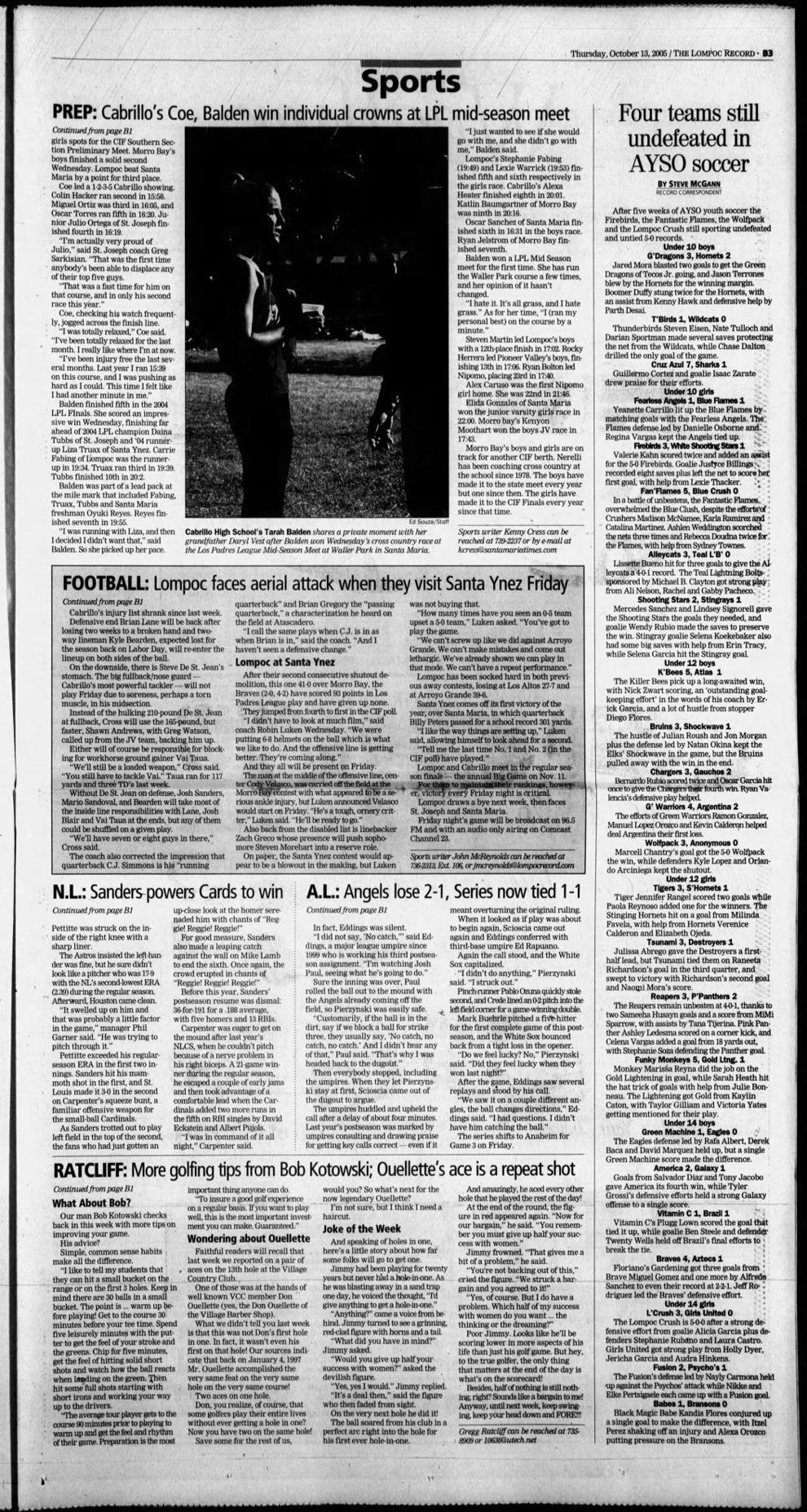 The_Lompoc_Record_Thu__Oct_28__2004_.jpg
Updated