For the first time since 2015, Orcutt American Little League is the King of the Valley. 
The Orcutt American Astros eased past the Northside Little League Royals 4-1 in the championship game of the 25th annual Santa Maria Elks Valley Little League Major Division Tournament. 
The finale was held at Simas Field, Southside Little League's home site. The game was played in front of a crowd that filled both the home and visitor bleachers as well as most of the foul territory in right and left fields.
Orcutt American starting pitcher Jacob McMillan was named the tournament MVP. McMillan went 3-for-3 with a double, two runs and an RBI Monday. He and Mason Majewski combined to limit the Royals to one run on three hits. 
The Astros beat the Orcutt National Dodgers 14-4 on Saturday to win the Orcutt title and advance to the Valley title game. The last Orcutt American team to win the Valley title was the Orcutt American A's in 2015. 
This is the third Valley title for Orcutt American over the last 10 years. Northside has won five titles in that span. Westside has won the other two. Southside and Orcutt National were shutout in the 2010s. 
The Astros, the designated home team, struck first in Monday's game, scoring twice in the bottom of the first inning. Ashton Bluem led off the inning with a single and moved to second base on a passed ball. McMillan then drove Bluem home with a double to deep left. The drive put the Astros up for good. 
Majewski's bloop single then plated McMillan.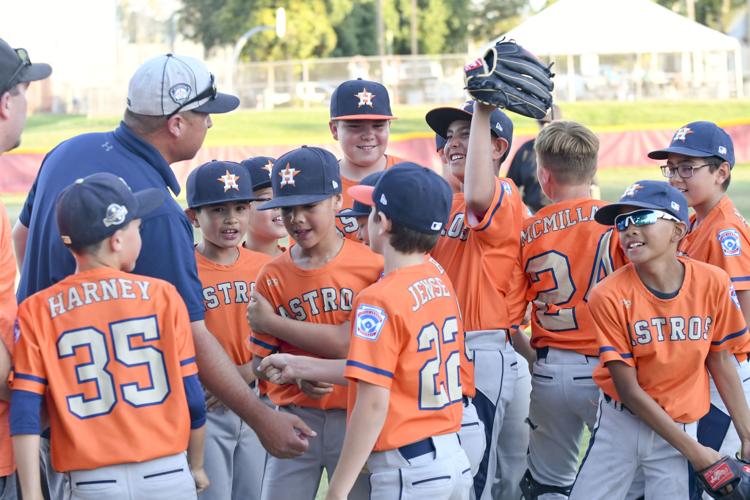 Both sides then played solid defensive ball, relying on pitching and defense. Royals starter Josh Castillo was solid, lasting into the fifth inning. 
The Royals struck for their only run of the game in the top of the fifth. David Cortez scored on a single by Castillo to cut the Astros' lead to 2-1. 
The Astros would grow their lead in the bottom half of the inning. Andrew Asistin singled with one out and advanced on a bloop single by McMillan. Dylan Lambert then hit a slow roller to short that caused an errant throw to first base, allowing Asistin to score from second. 
Majewski then singled in McMillan to put the Astros up 4-1. 
Majewski closed out the game in the top of the sixth. Julius Medina popped out, Andrew Rice scorched a liner right at the Orcutt shortstop, before Majewski walked the next two batters.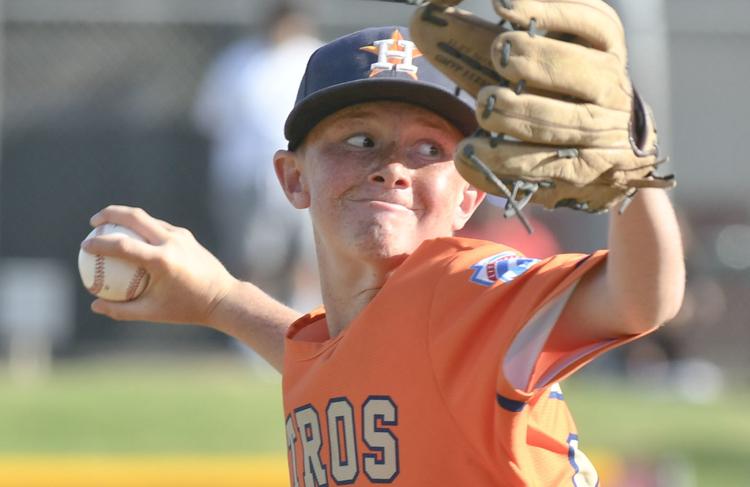 Majewski then got a strikeout to end the game with the tying run at the plate. 
McMillan was named the Major Division MVP. The award is named after Chris Leon, a former Orcutt American standout who died in 2008. 
Northside A's win Minors title
The Northside A's beat the Orcutt National Diamondbacks to win the Valley championship in the Minors Division.