Editor's note: Vote on our three sites, santamariatimes.com | lompocrecord.com | syvnews.com |
The vote totals will be combined from all three sites to determine the winner. This is an open-access poll and is not scientific.
There appears to be a theme in this week's Player of the Week contest.
With a defensive lineman, a linebacker and a defensive back leading the way, there were clearly some noteworthy defensive performances last week.
There's Matt Simms, a Righetti DL/OLB who helped the Warriors pitch a shutout in a 28-0 win over San Luis Obispo on Friday.
Jayce Gamble, meanwhile, has been a force for the St. Joseph defense all season as the Knights have allowed just 20 points combined in their four games. 
Then there's Cam Prendergast at Santa Ynez, who caught two touchdown passes but also returned an interception for a touchdown in the Pirates' 48-0 win over San Marcos.
They're three of the nominees for the Player of the Week award. 
There are also three guys who helped their teams offensively, including Sammy Herrera and Nate Reese, who pushed their teams to wins. Max Perrett, the junior quarterback at Arroyo Grande, had his best game of the season, though the Eagles lost to Paso Robles 19-14. 
Matt Simms, Righetti SR DL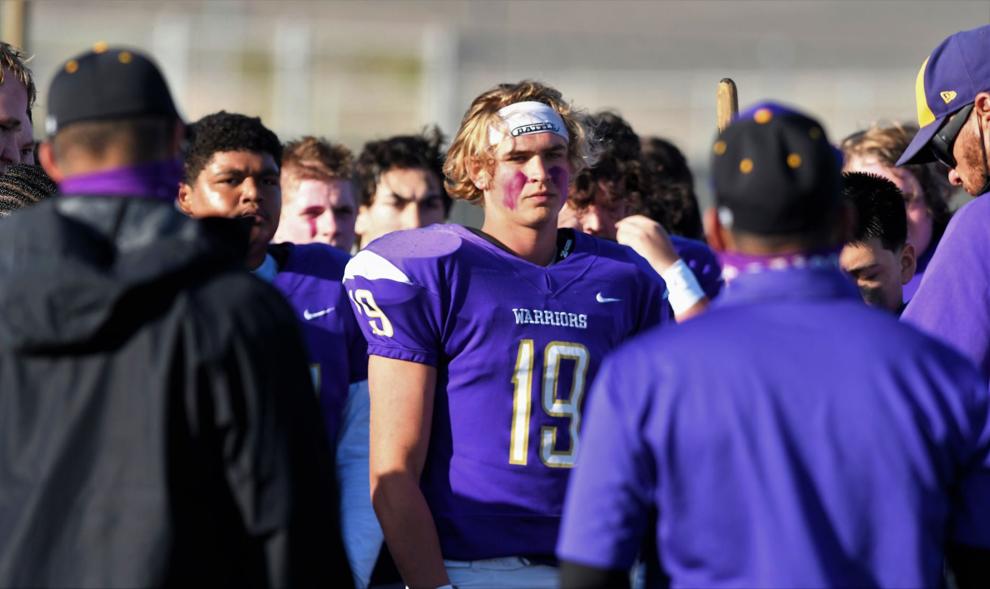 Simms was all over the field in the Warriors' shutout win over the Tigers, mirroring a strong performance he had against Paso Robles in the opener. The Righetti defense has only allowed seven points in two games and the senior lineman has been a big part of that.
Simms is a long, quick defensive end who also shows off physicality. Simms can chase quarterbacks, but can also play the run really well, either wrapping up ball-carriers at the line of scrimmage or eating up blocks so his linebackers can clean up. 
He's really good. Look out for No. 19 against St. Joseph this weekend, I really want to see who and how he matches up with as St. Joseph has Max Stineman and Makai Sat on the edges and a really good offensive line overall. 
Jayce Gamble, St. Joseph SR LB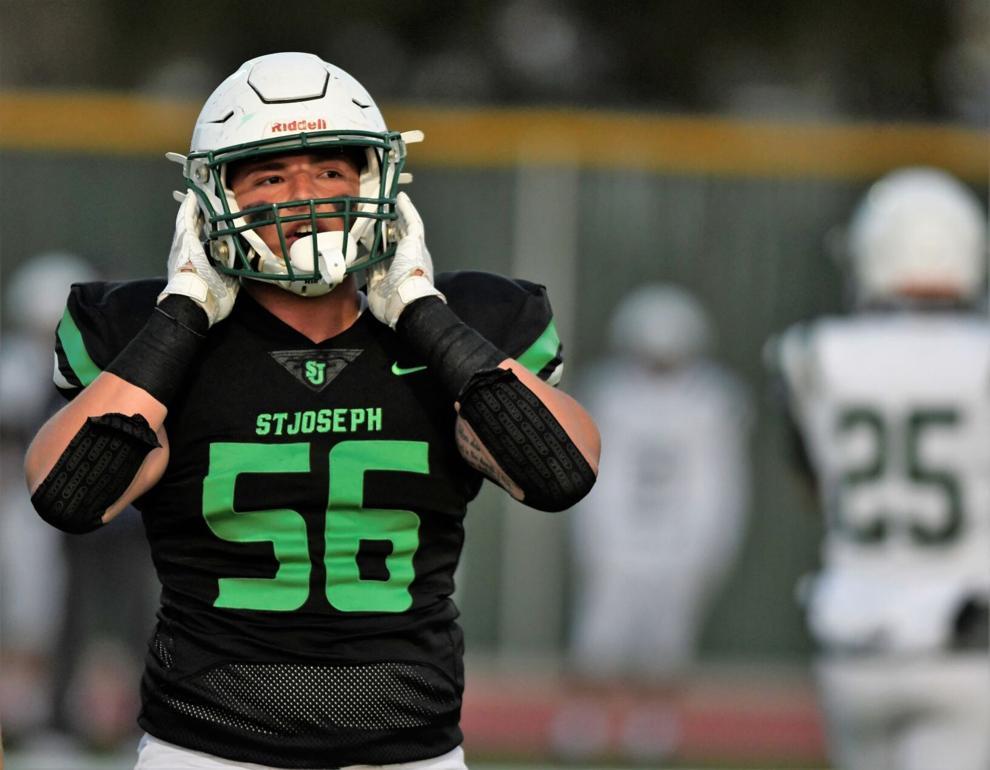 Not surprising to many, Gamble and the St. Joseph defense are having a stellar spring. Gamble is the tone-setter on that unit and the 'spiritual leader.' Any time he makes a big hit, the team just lights up. 
Though he's known for those big hits, Gamble is really a good all-around linebacker, who is surprisingly solid against the pass for his size. Can Righetti block him Friday night? We'll see. There are so many intriguing matchups in that one, but slowing down Gamble will be a big focus for Righetti coaches.
Cam Prendergast, Santa Ynez, SR DB/WR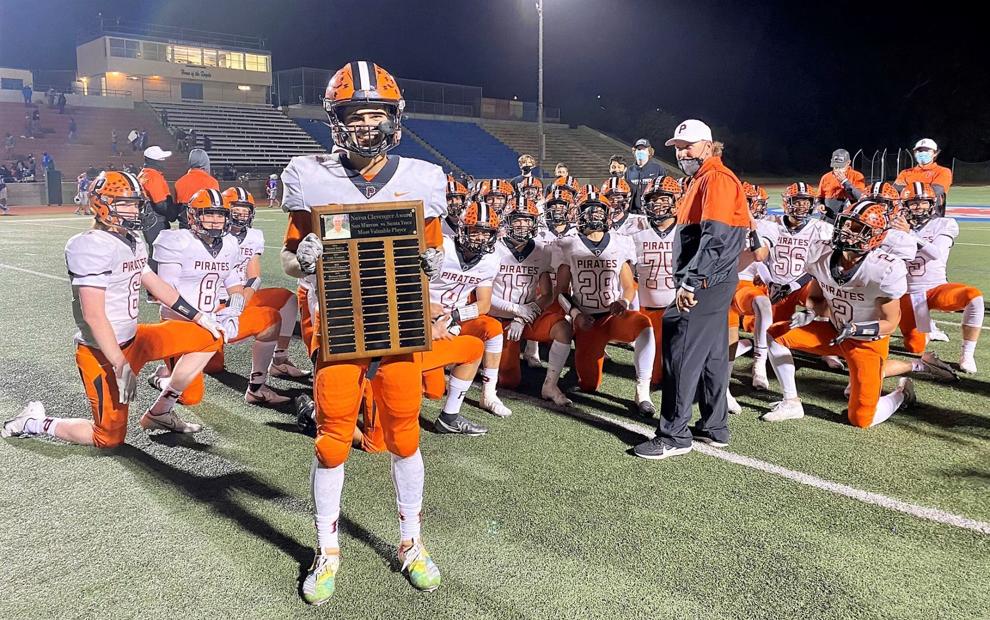 Prendergast has been a solid contributor for the Pirates for three seasons, but had his best game of the spring in the rout of San Marcos.
He caught two touchdowns and returned another for a pick-six to earn the Norm Clevenger Player of the Game award. 
Prendergast leads the team with five touchdown catches in four games. He's caught 13 passes for 172 yards.
Sammy Herrera, Santa Maria, SR RB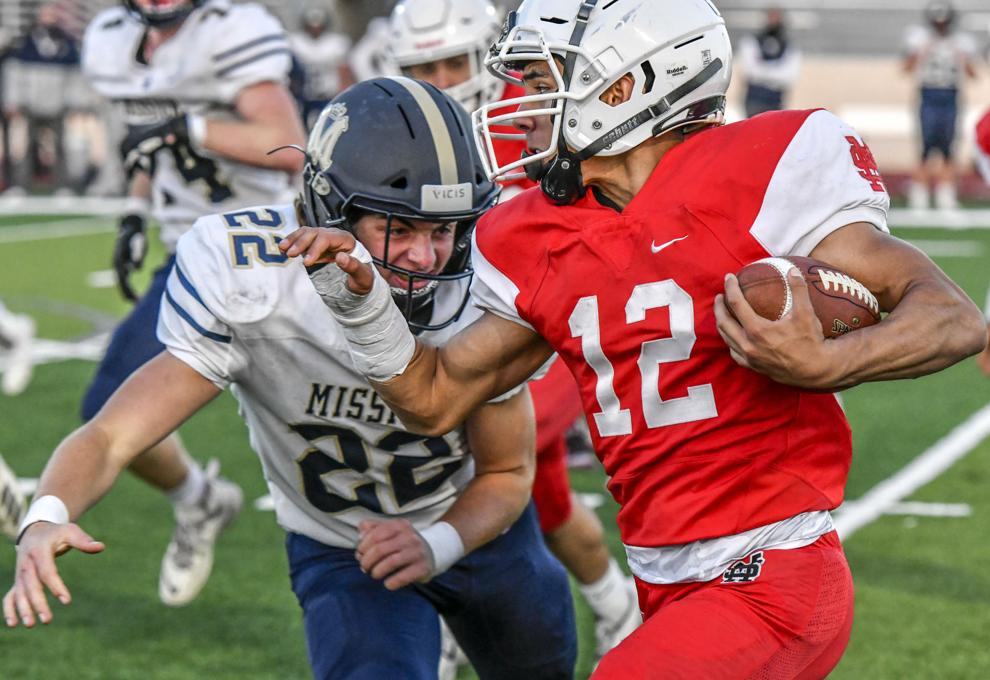 Herrera's numbers were solid (22 carries for 118 yards) in the 16-7 win over Mission Prep, but, when given context, they're even better. Santa Maria has STRUGGLED to run the ball this season, in a big way.
So, to have Herrera make his debut and top 100 yards for the Saints is huge.
Santa Maria was able to eat up the clock, not press in the passing game and keep the Mission Prep offense off the field. Herrera should also give a boost to the Saints against Pioneer Valley on Friday.
Nate Reese, Nipomo, JR QB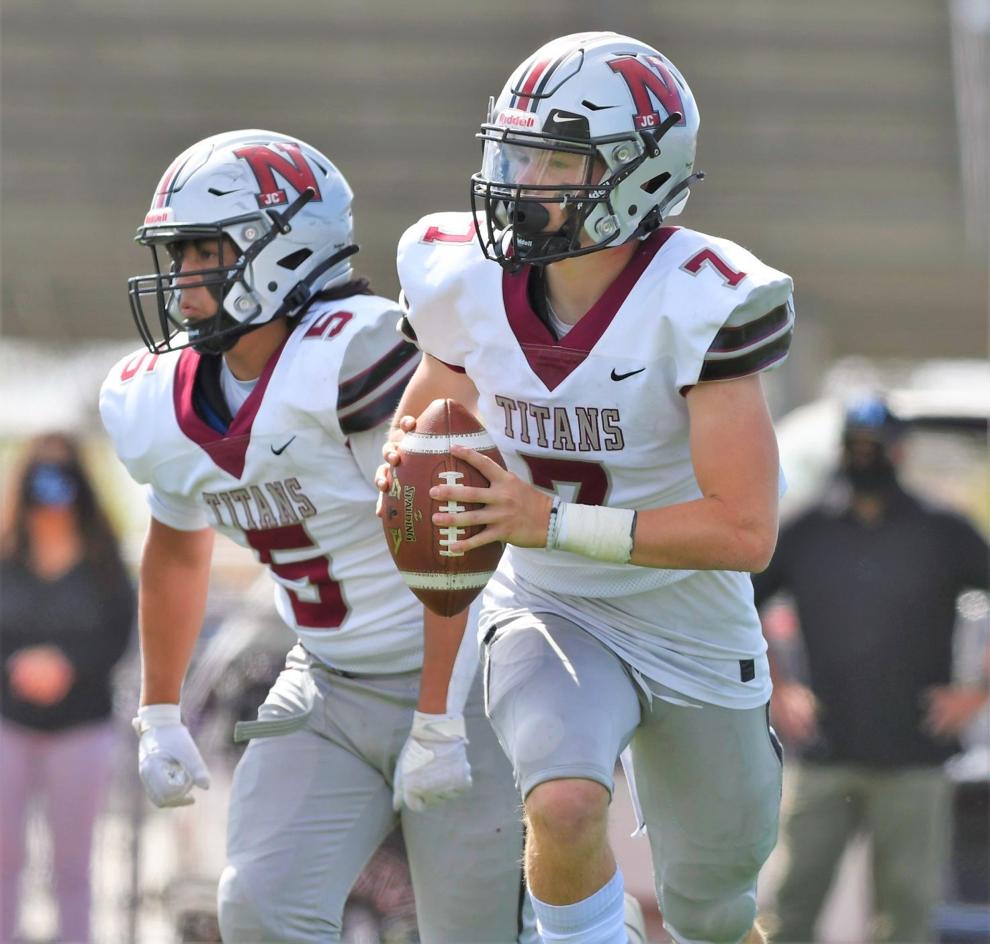 Reese's game has been improving week-by-week and he took his game up another notch on Saturday against Pioneer Valley.
Though he wasn't perfect, Reese completed 15-of-23 passes for 185 yards, with one touchdown and one interception in the 21-13 win. Reese also carried the ball a lot, with 14 rushes for 45 yards.
Nipomo has won three straight and Reese's play has been one of the reasons behind that. After having some uncertainty with the quarterback position before the season, it looks like Reese will be the guy in the fall.
Reese has completed 58-of-108 passes for 608 yards, three touchdowns and five interceptions. He also has 48 rushes for 172 yards and two scores.
Max Perrett, Arroyo Grande, JR QB
Perrett has been thrust into the fire this spring, playing a difficult Mountain League schedule in his first varsity experience. 
Arroyo Grande is one of the many schools facing more difficulties this spring than you'd expect, but I wouldn't worry too much, this pandemic is making for a weird season and I think Arroyo Grande will be back to normal in the fall and Perrett is gaining some valuable experience in this five-game season.
He went 20-for-32 for 227 yards and a touchdown in the loss to Paso Robles. Perrett has completed 44-of-87 passes for 413 yards, one touchdown and two interceptions in four games.
Vote for Player of the Week