You can vote for Player of the Week online at all three of our sites: santamariatimes.com | lompocrecord.com | syvnews.com.
The winner will be announced Friday. The vote totals from all three sites will be combined to determine the winner.
Though there were some bumps in the road, high school football returned to the Central Coast last week.
Three games were canceled or postponed due to positive COVID-19 cases and Cabrillo pulled out of its game due to player safety concerns. 
Still, there was quite a bit to write home about, especially in terms of individual performances. 
Cavin Ross, Lompoc QB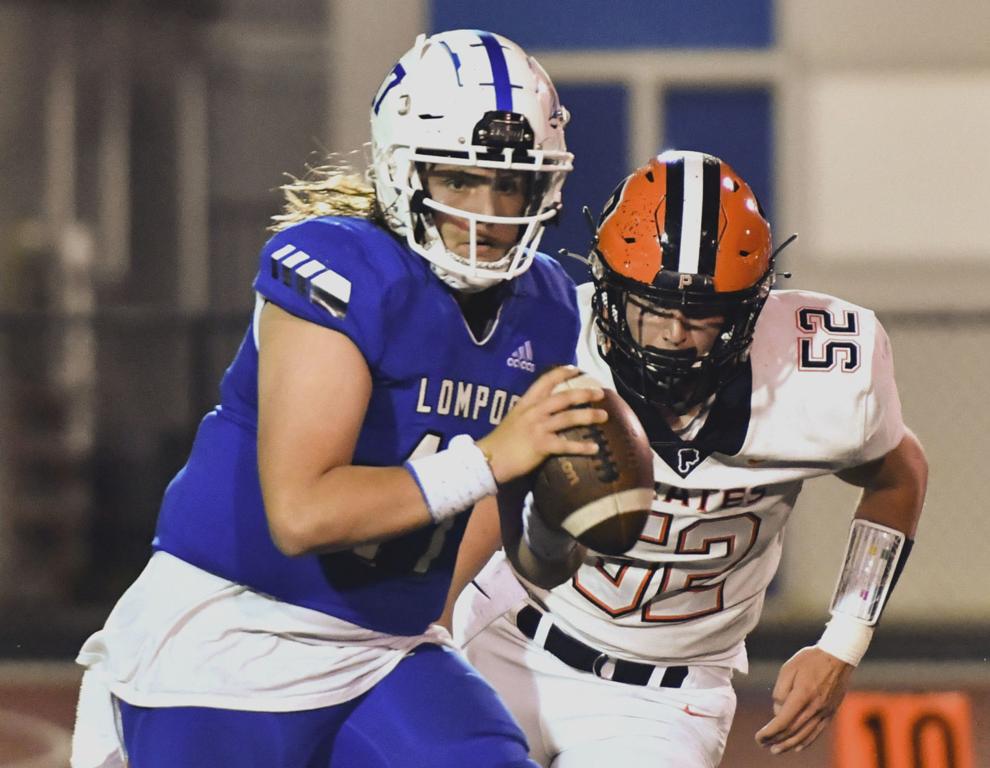 In Lompoc, sophomore quarterback Cavin Ross showed he used the time off wisely. Ross, who started for Lompoc as a freshman in 2019, threw for 345 yards and three scores as the Braves beat Santa Ynez 24-7. 
Cavin Ross, Lompoc, SO, QB: 21 for 32 passing, 345 yards, 3 TDs, INT.
Makai Puga, Arroyo Grande RB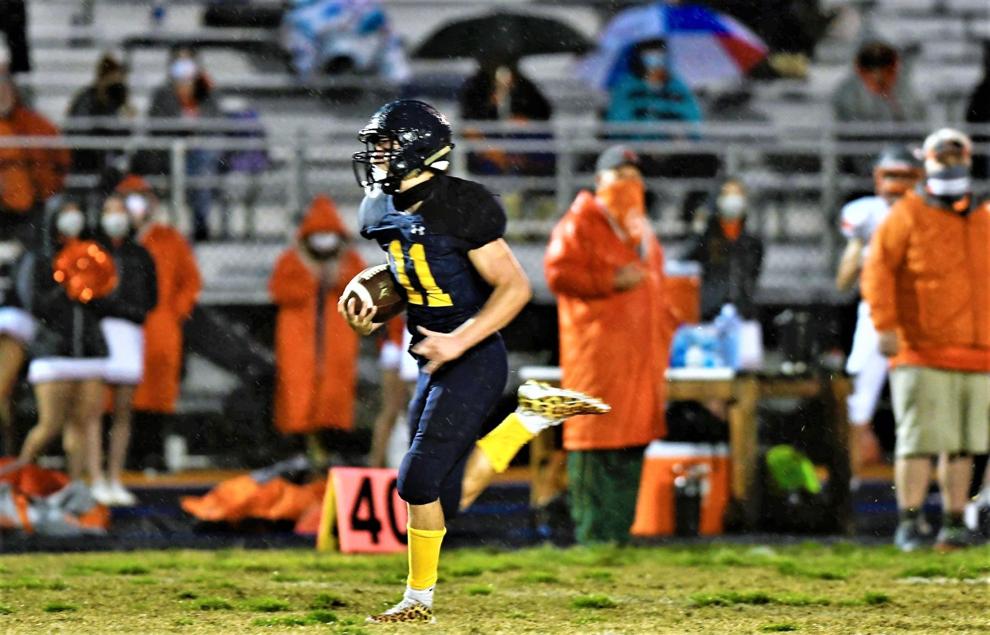 Meanwhile, in San Luis Obispo County, a new player made an impactful opening statement. Arroyo Grande junior running back Makai Puga broke on to the scene Friday against Atascadero, rushing for 266 yards and three touchdowns in the 33-21 win over the Greyhounds. 
Makai Puga, Arroyo Grande, JR, RB: 19 carries, 266 yards, 3 TDs.
Brett Burress, St. Joseph RB
While St. Joseph made a statement that it is perhaps the top program this spring, Brett Burress, a senior running back, had an impressive individual game. Burress had 175 yards on 17 carries with three touchdowns. St. Joseph beat Paso Robles 44-0. (Arroyo Grande is slated to host St. Joseph Friday night).
Murad Alamari, Santa Maria QB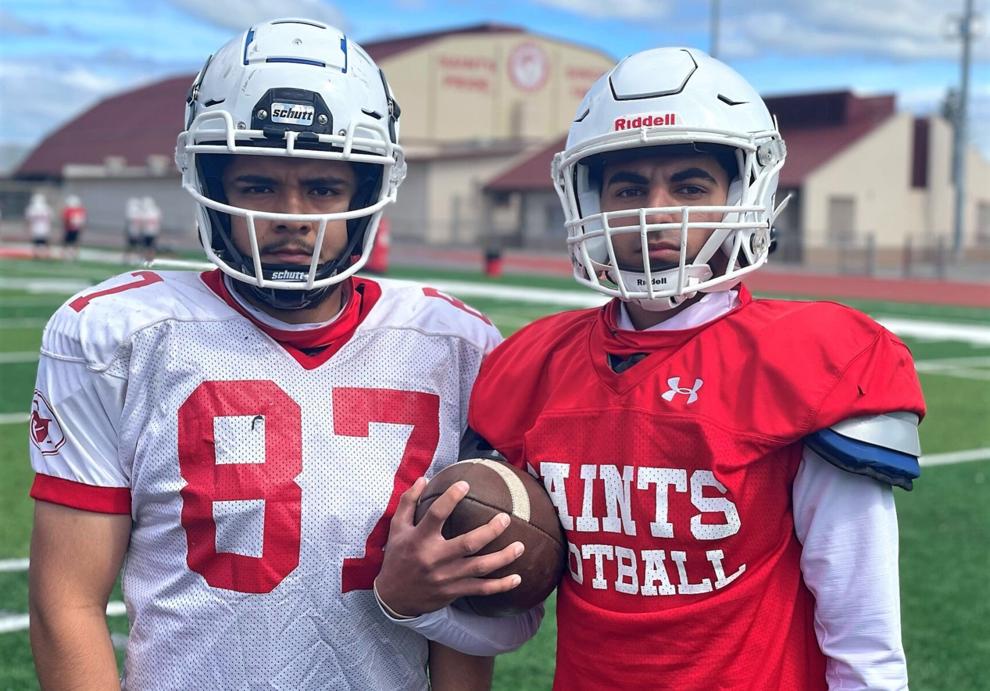 Santa Maria traveled to Morro Bay and quarterback Murad Alamari threw for two touchdowns and ran for another as the Saints beat Morro Bay 21-7.
Murad Alamari, Santa Maria, SR, QB: 11 for 17 passing, 124 yards, 2 TDs; 5 carries, 8 yards, TD.
Keyshawn Pu'a, Nipomo RB/LB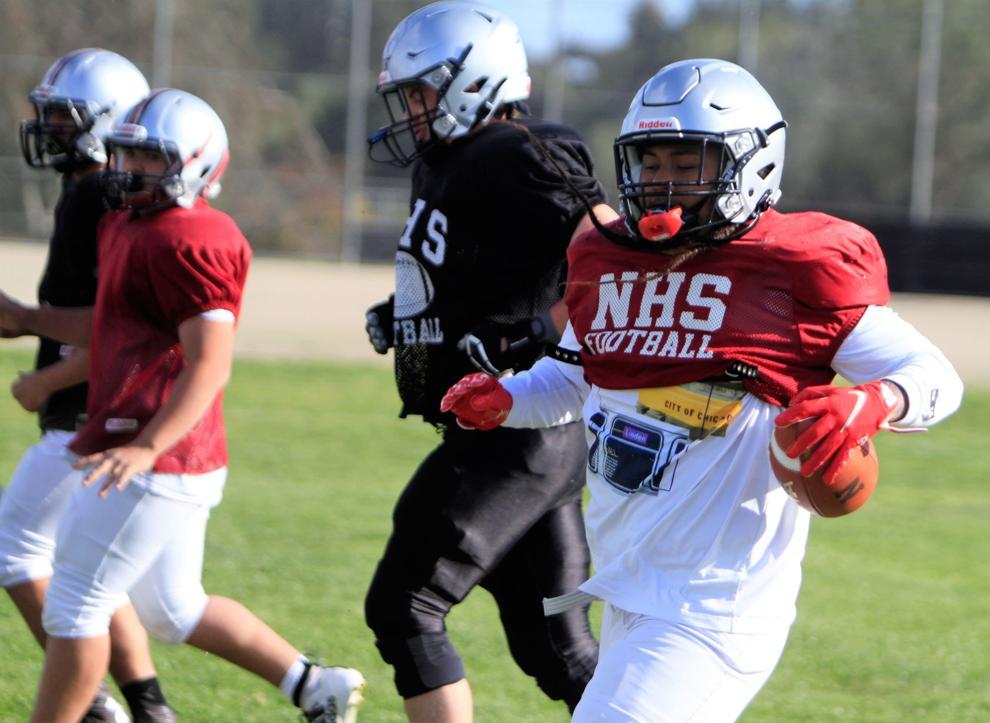 Keyshawn Pu'a's Nipomo team took a 24-10 loss at Mission Prep on Saturday. Pu'a did what he could on defense, piling up 12 total tackles and two tackles-for-loss.
Keyshawn Pu'a, Nipomo, SR, RB/LB: 12 total tackle (9 solo), 2 TFLs. 
Christian Shaw, Santa Ynez MLB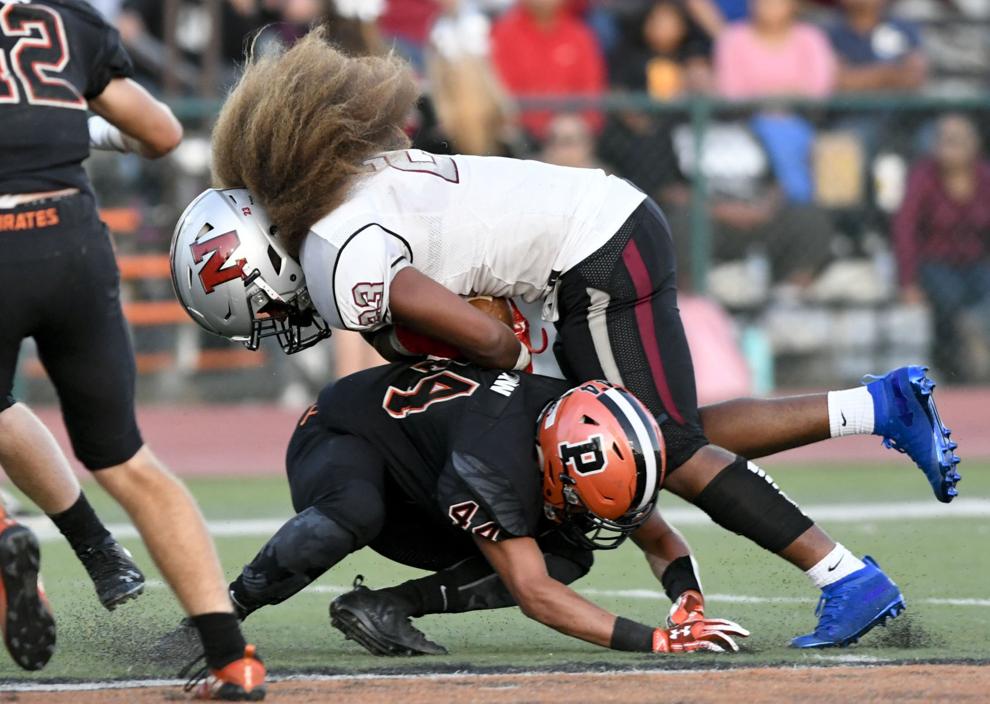 In the loss to Lompoc, Santa Ynez linebacker Christian Shaw led the Pirate defense. He had 11 total tackles, 1 1/2 tackles-for-loss and a sack.k
Christian Shaw, Santa Ynez, SR, MLB: 11 total tackles (3 solo) 1 sack, 1 1/2 TFLs.
Jack Susank, Mission Prep, RB/DB
Jack Susank did a little bit of everything in the Royals' win over Nipomo. He led the team with 12 carries for 47 yards while making eight tackles, with a sack on defense. He also handled the kicking duties, making all three PATs and hitting a 38-yard field goal.
 Jack Susank, Mission Prep, JR, RB/SB: 12 carries, 47 yards; total tackles (6 solo), 1 sack, 3-or-3 on PATs, 1-for-2 on FGs (long of 38).
Vote for Player of the Week