Pioneer Valley had a solid outing Monday on their home course at Blacklake.
Pioneer Valley edged Morro Bay 266-269 in a girls golf match over nine holes on the Lakes Course at Blacklake in Nipomo.
Breanna Villalobos led the PVHS girls team to the win by earning co-medalist honors with a score of 46. Morro Bay's Bella Caliboso matched Villalobos.
Clarissa Novela shot a 47 for the Panthers, Carmen Guerrero carded a 52, Marissa Dollinger shot 58 and Katrina Mata came in with a score of 63 to round out the scoring for Pioneer Valley.
Elli Martinez finished with a score of 50 for Morro Bay. Juli Bishop and Lena Karas each shot 57 for Morro Bay. Ruby Apell carded a 59.
The Panthers are scheduled to play at Morro Bay on Thursday at 2 p.m.
Saints tee off vs. Royals
Santa Maria made its return to the golf course with a girls match against Mission Prep at the Santa Maria Country Club on Monday.
"I'm sure it sounds repetitious, but it is great to be back with a girls golf update," said Santa Maria coach Jay Cheney.
The longtime coach said the 2021 season is "off to a good start."
The Saints took on Mission Prep over nine holes as the Royals eased to a win on the front nine, 271-323.
"As you might imagine, (participation) numbers are down," Cheney said in an email. "Recruiting for golf in a normal year is a challenge, this year has been even more difficult."
Cheney said two seniors that he thought would be back can't participate this year due to the coronavirus pandemic.
"Thankfully, returning golfers convinced a couple friends to join the team and we have a team that meets the minimum to post a valid score, five players," Cheney added. "The girls have been diligent at it the past three weeks."
Cheney, who has coached at Santa Maria for 10 seasons, said Monday's match was a first for his Saints as five girls shot a personal best, led by junior Sofia Regalado's 55. Vivecca Baray shot a 59 and Phoebe Becerra had a 61. Yuridia Ramos and Natalie Gonzales, both sophomores, played nine holes for the very first time, thus by default, posting personal bests.
Ramos shot a 70 and Gonzales carded a 79.
"I say this every year, but golf is HARD!" Cheney wrote. "I was super proud of Natalie and Yuridia for their perseverance through what is a tough task for anyone new to the game."
Spartans beat Titans
Orcutt Academy's girls defeated Nipomo 282-292 Monday.
Lauren McClung shot a 51 to earn medalist honors. Orcutt's Danica Black shot a 52.
The teams played at Rancho Maria.
"Lots of just real consistent play, I was real proud of the girls," said Orcutt Academy coach Jim McManus. 
The Titans host Orcutt Academy at Monarch Dunes on Thursday.
021821 SJ PV GOLF 01.JPG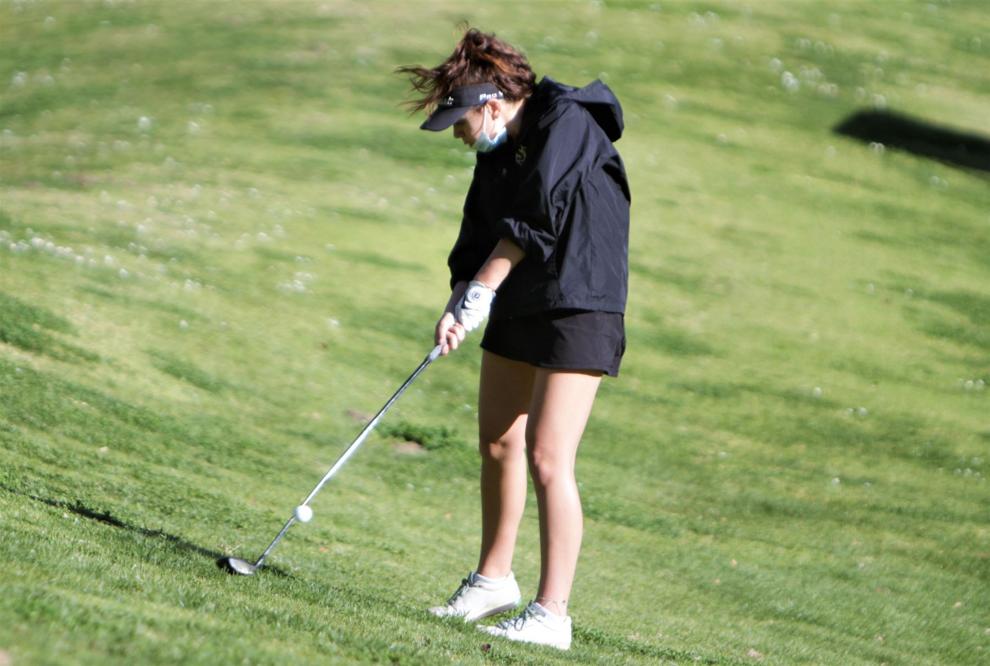 021821 SJ PV GOLF 02.JPG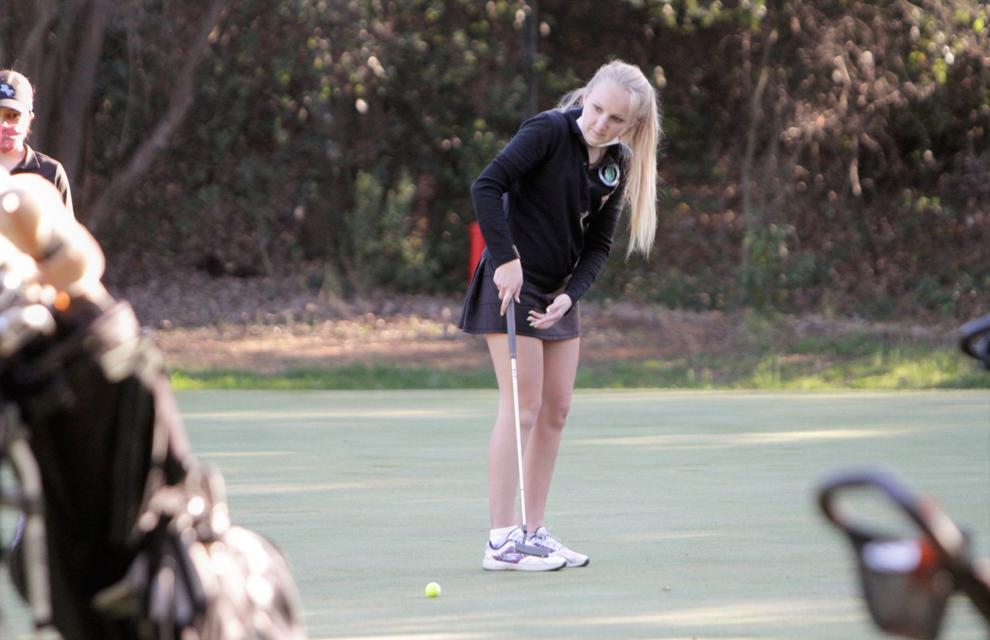 021821 SJ PV GOLF 03.JPG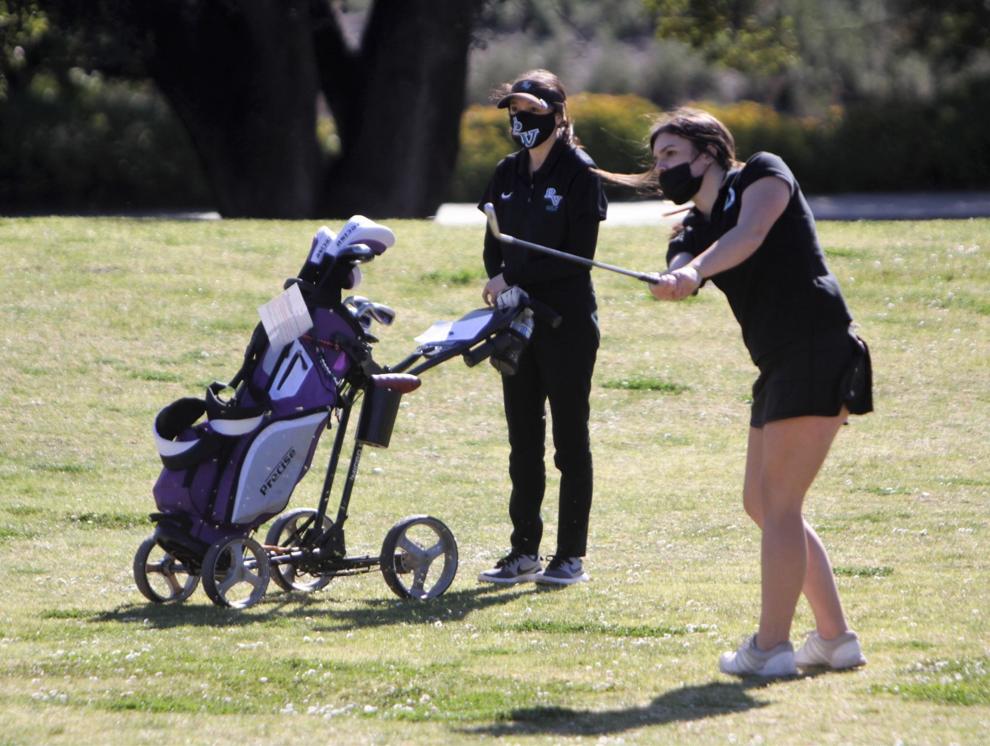 021821 SJ PV GOLF 04.JPG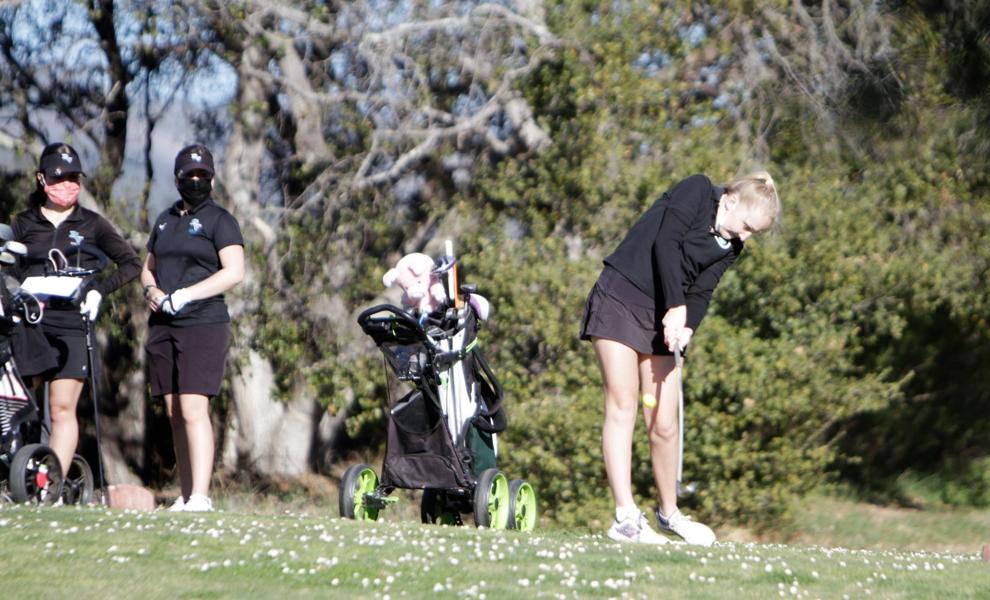 021821 SJ PV GOLF 05.JPG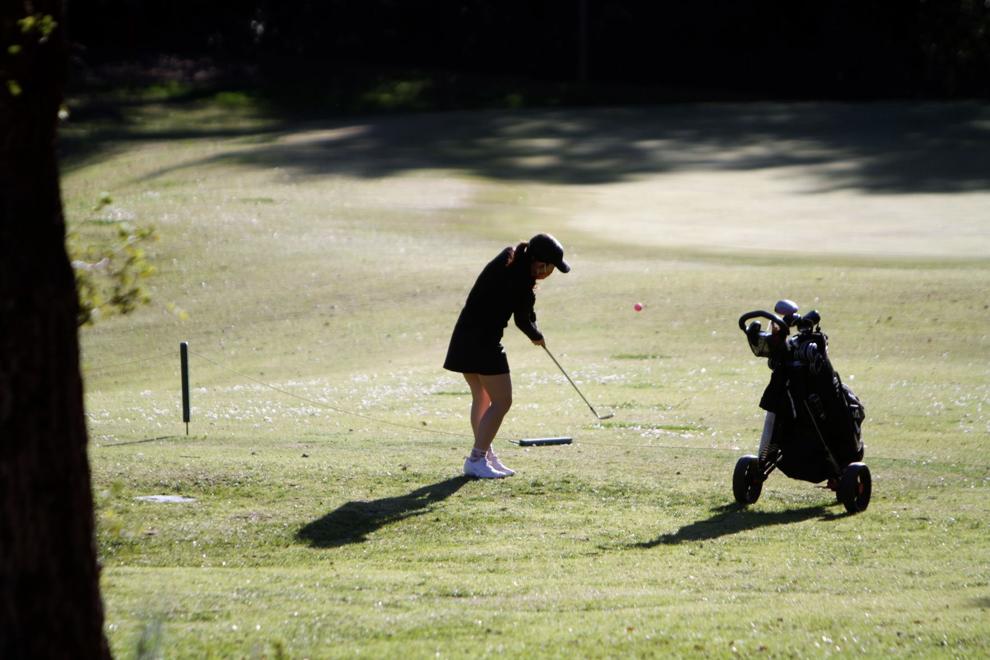 021821 SJ PV GOLF 06.JPG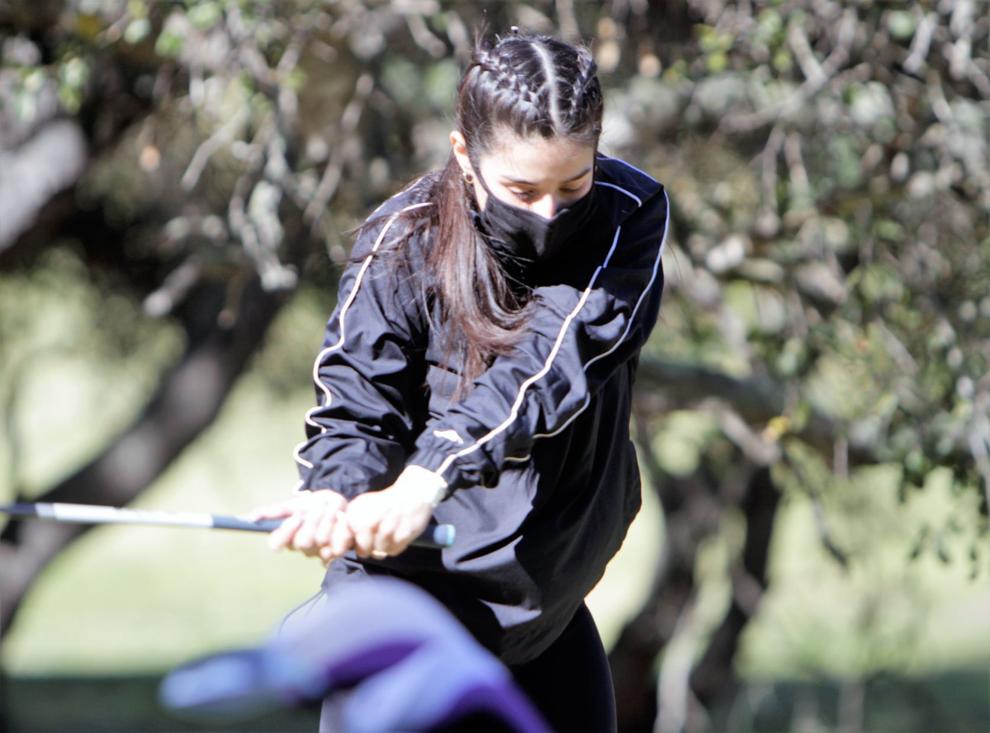 021821 SJ PV GOLF 07.JPG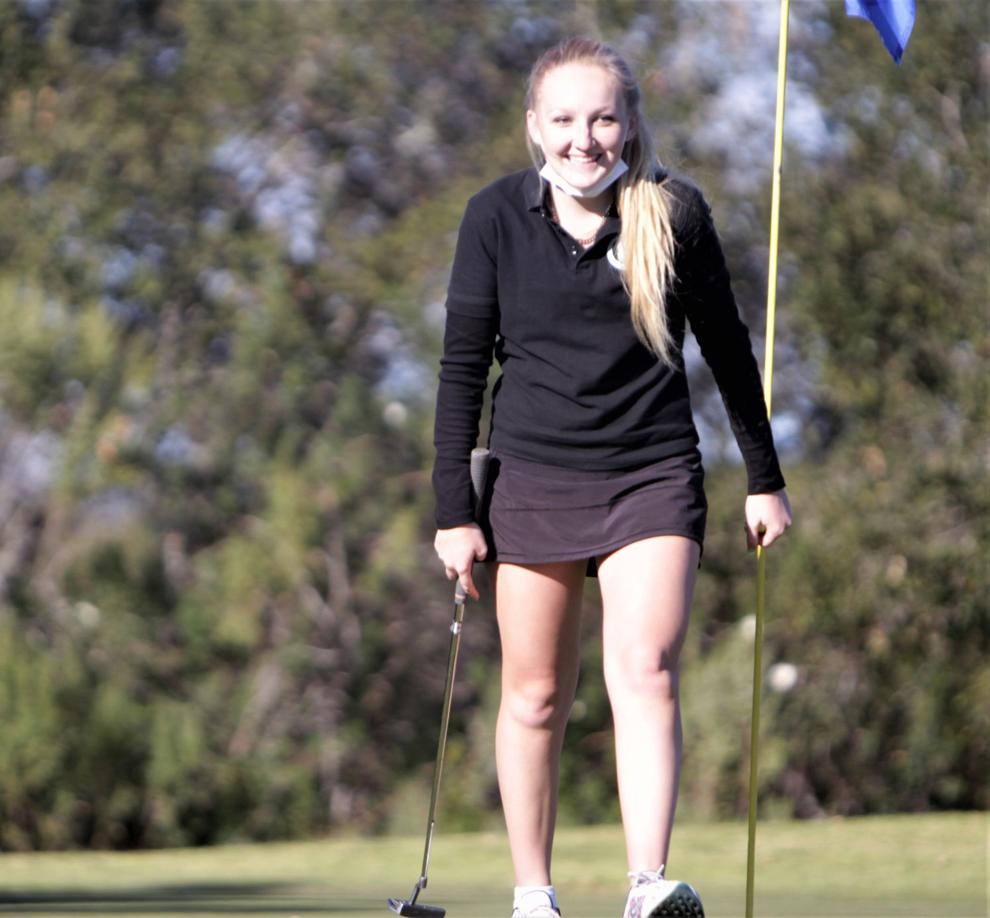 021821 SJ PV GOLF 08.JPG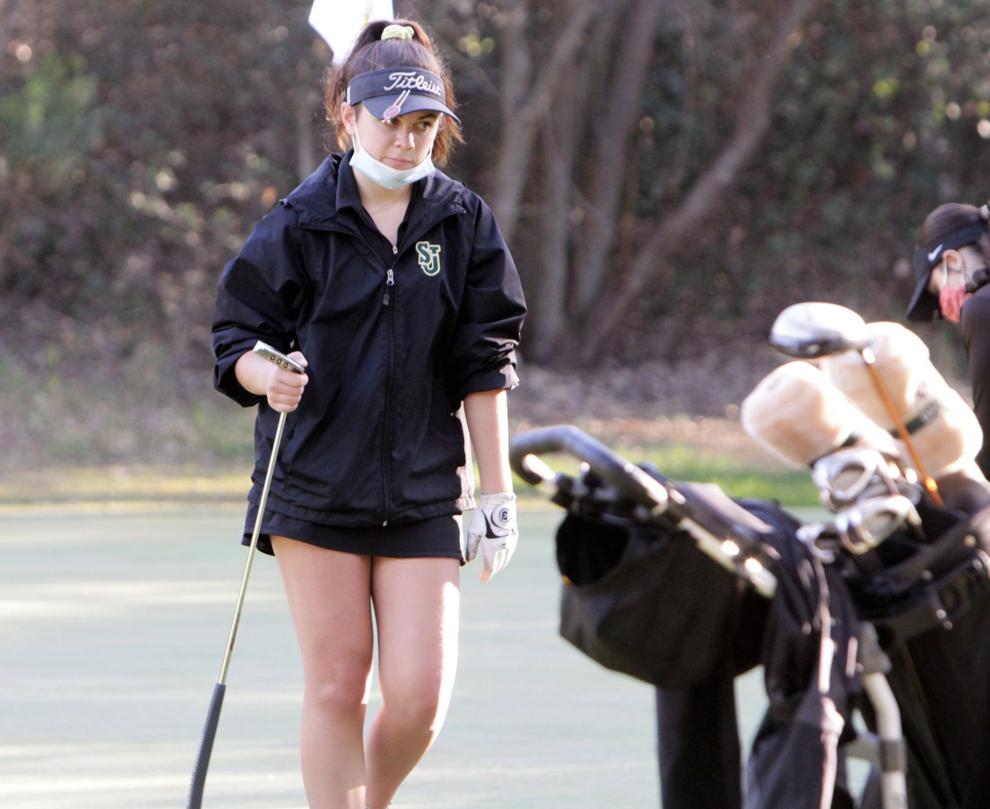 021821 SJ PV GOLF 09.JPG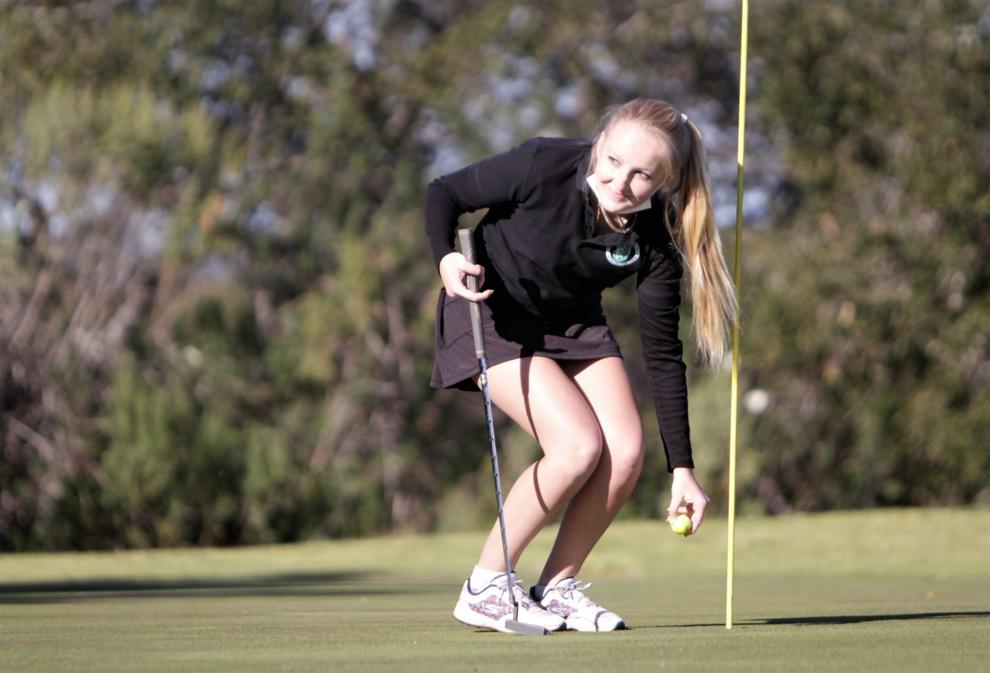 021821 SJ PV GOLF 10.JPG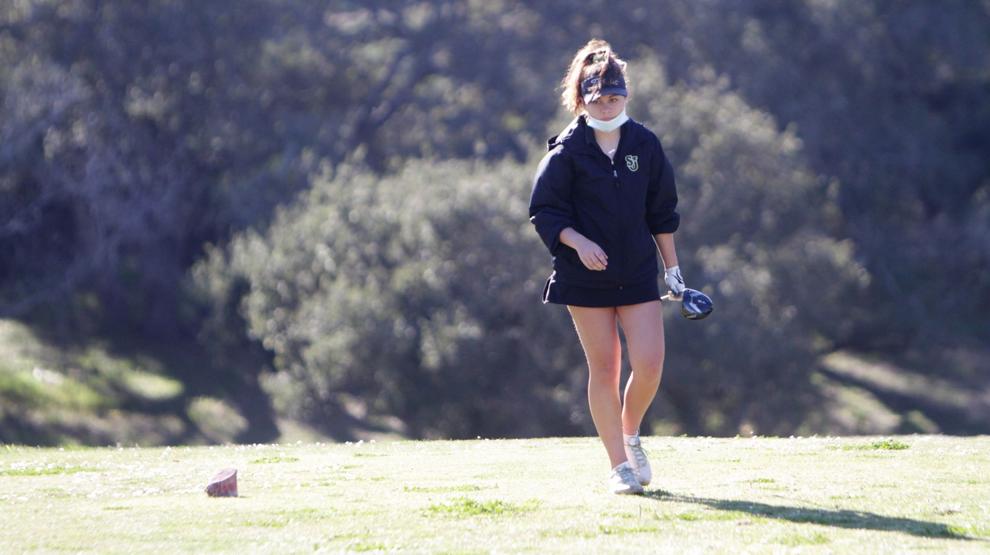 021821 SJ PV GOLF 11.JPG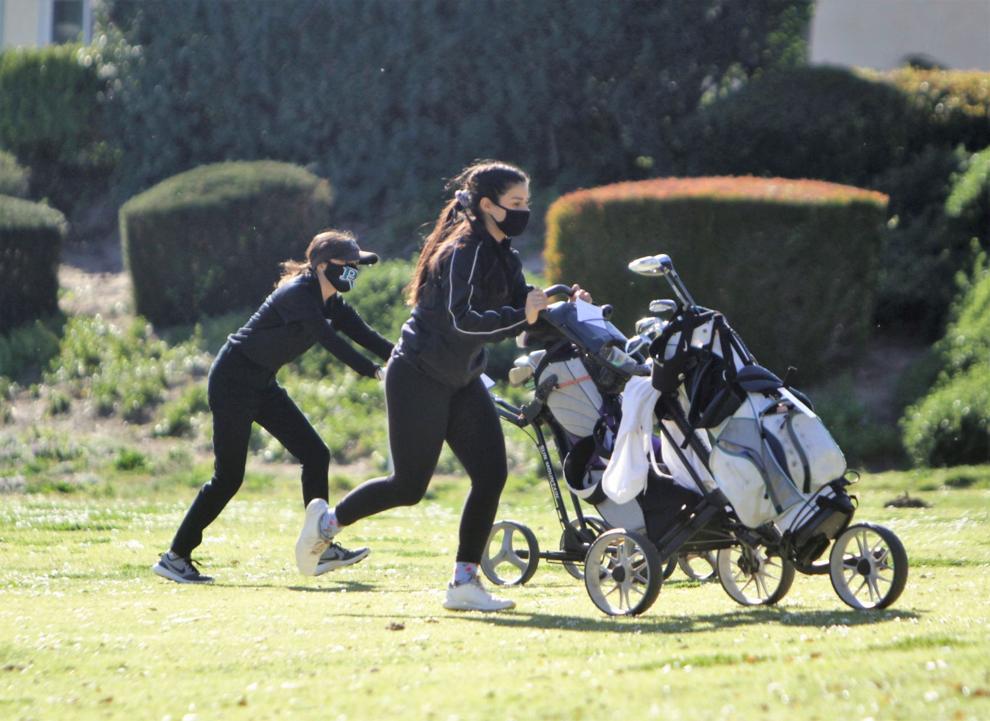 021821 SJ PV GOLF 12.JPG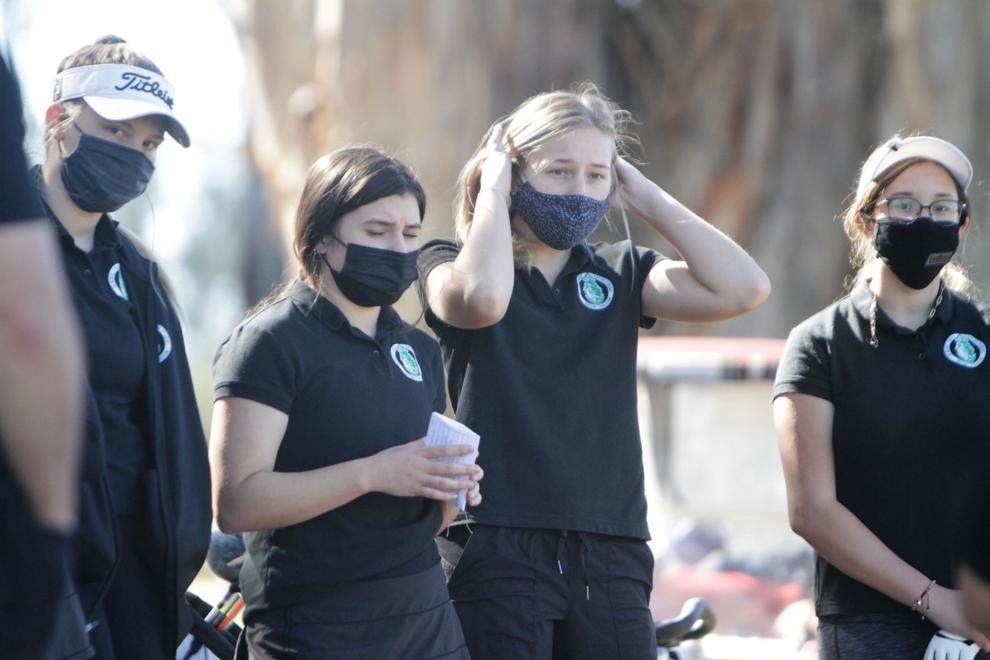 021821 SJ PV GOLF 13.JPG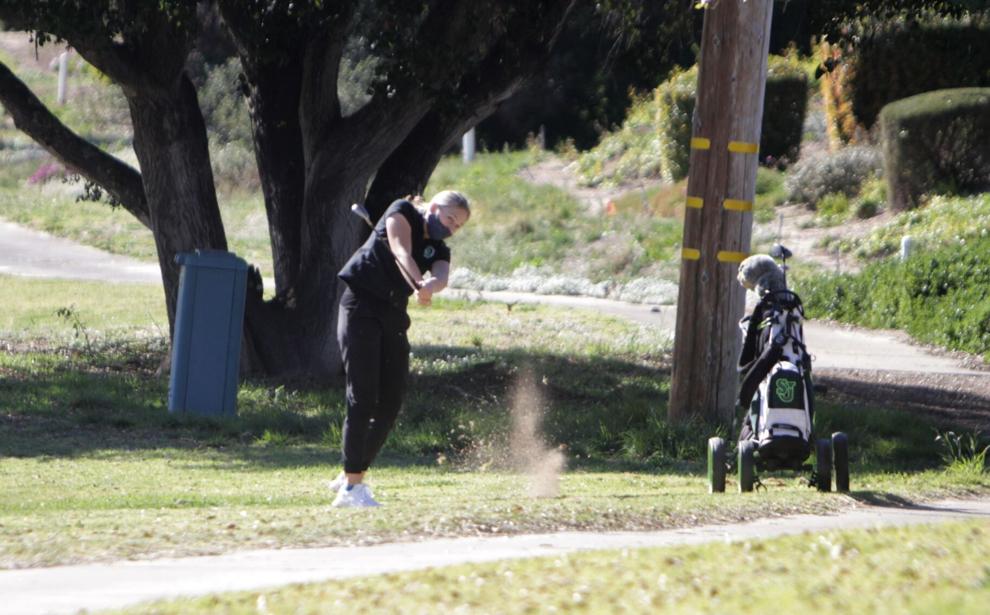 021821 SJ PV GOLF 14.JPG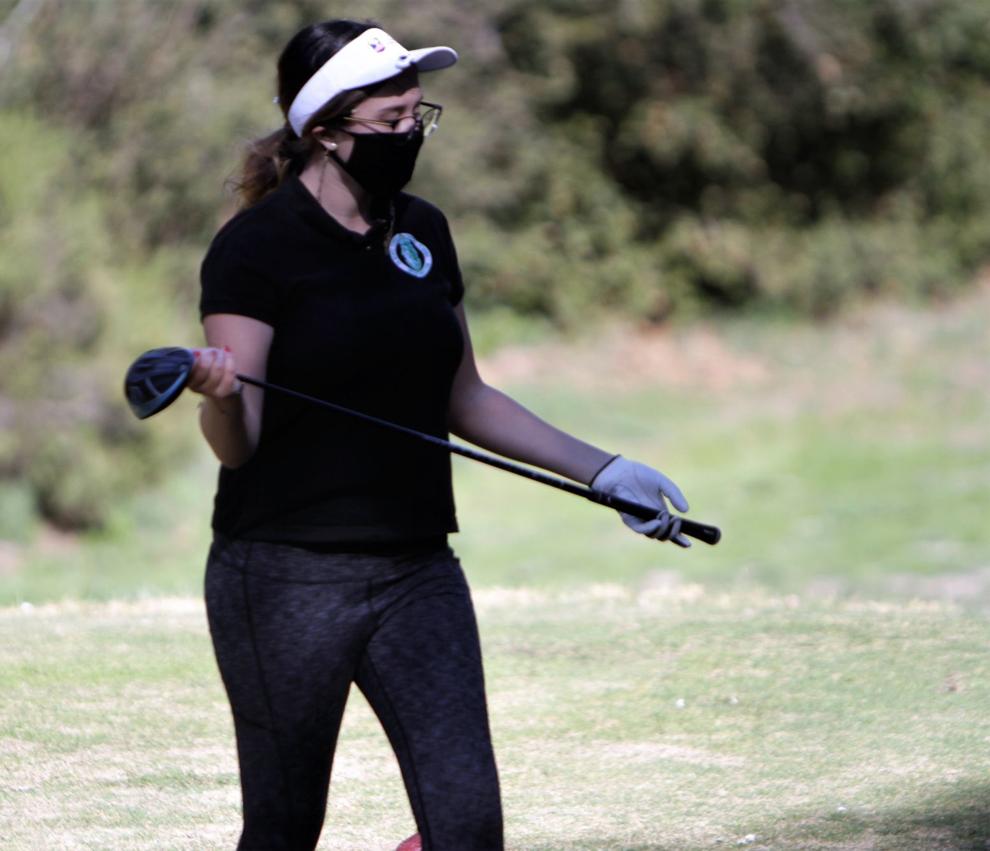 021821 SJ PV GOLF 15.JPG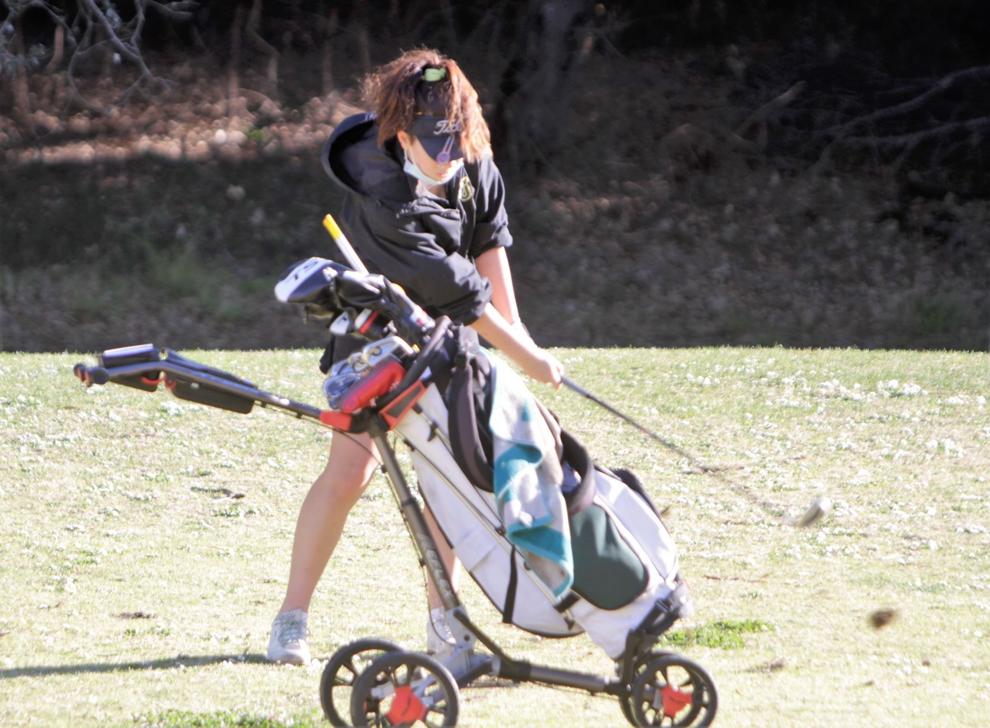 021821 SJ PV GOLF 16.JPG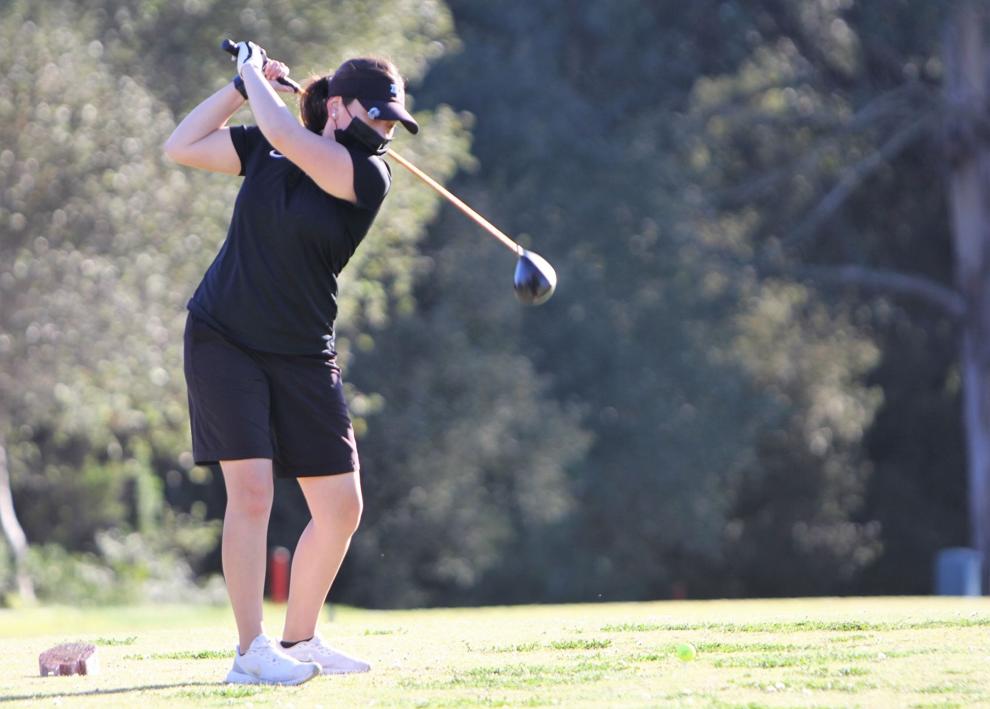 021821 SJ PV GOLF 17.JPG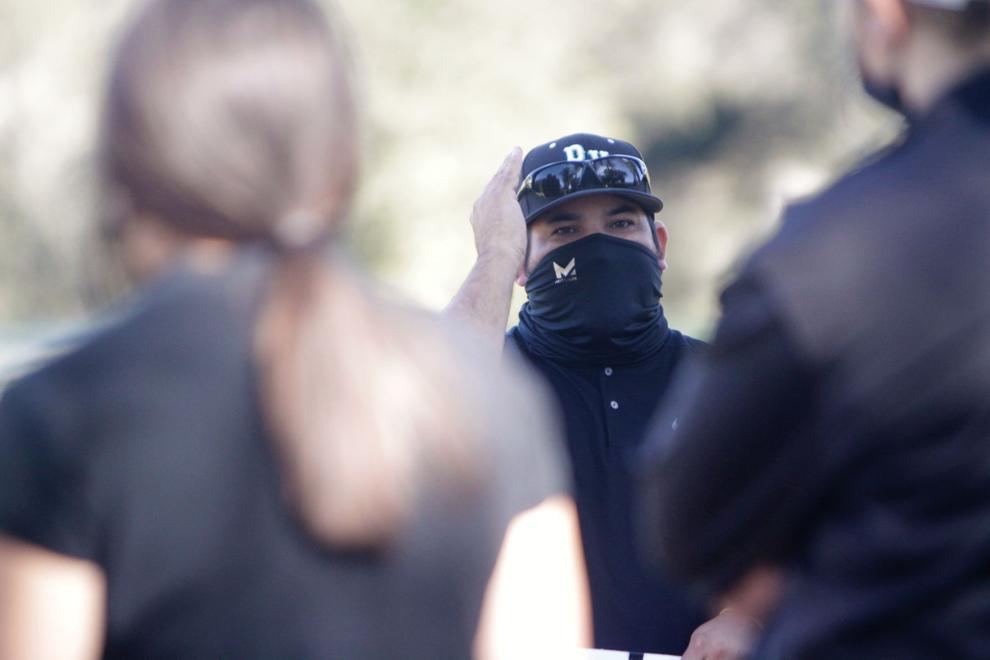 021821 SJ PV GOLF 18.JPG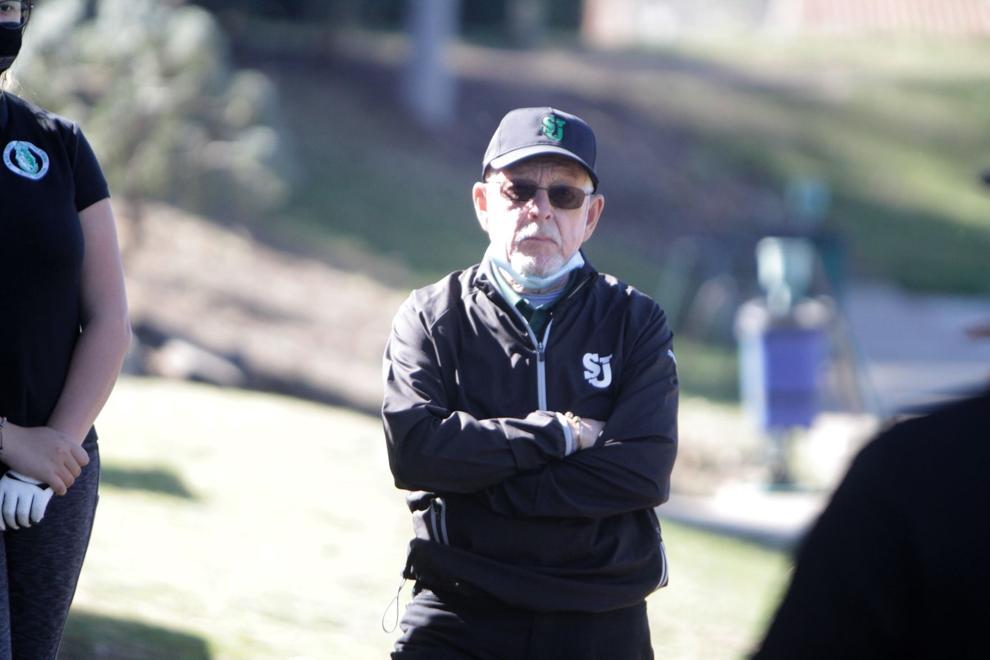 021821 SJ PV GOLF 19.JPG