With little atmosphere and nearly none of the normal buzz that surrounds high school football during this odd spring season, some may struggle to find meaning in the games being played this year. 
There are few fans. The typical flavors and smells from the oak pit barbecues are absent. Rowdy student sections are gone.
The contests have been downright subdued. 
Anthony Reynoso, though, is having no trouble enjoying the experience. Not having a senior season, even if it's a unique one, would've been unthinkable for the St. Joseph fullback. 
You see, Reynoso suffered a gruesome injury during his sophomore year in 2018. 
During a game that year, an opponent jumped on Reynoso's back when he was running a route.
"I was on one leg and all the weight made my knee collapse outwards," Reynoso said. "I went to the hospital and they did X-rays and all that. Then they said I had to have surgery."
Reynoso can recite the damage like a seasoned medical professional. And it wasn't pretty. 
"I fractured my growth plate and my femur," he says. "I had nerve damage on my peroneal nerve, so I had foot drop. I couldn't lift my foot up for about nine months."
Reynoso had no idea the extent of the injury initially. 
"I thought I dislocated my knee because I felt it crack," he said. "That pain was kind of like a warm pain, it didn't hurt super bad —  it wasn't excruciating. The part that really hurt was the nerve pain, it felt like someone was burning the skin right off of my leg. That was definitely the worst part." 
Reynoso said he had surgery at Marian Regional Medical Center to insert two pins into his knee.
"They were sticking out of my skin for a month," he said. "They then took out the pins and about four months later they did an exploration on my nerve. They were trying to see if the nerve was alive or not."
The nerve was, in fact, alive.
"Thank God, because if it wasn't alive, they were going to have to do a nerve graft and I would have a scar all the way down the back of my leg," Reynoso said.
As it is now, Reynoso has extensive scarring on the front and back of his right knee and he wears a heavy brace around the area. Reynoso said two surgeries were performed at Marian and the exploratory nerve operation was performed at Stanford Medical Center.
Despite the major knee damage and three surgeries, Reynoso was able to make it back to the field for his entire junior season in 2019.
Reynoso said he lost track of how much physical therapy it took to recover from the injuries he sustained.
"Honestly, it was a lot of hard work. I went to physical therapy for months, I don't even know how many months," he says, "but I always had the mentality of coming back on the football field and getting back out there with my brothers. It was a long process, I had to stay determined."
Reynoso scored a touchdown in the Knights' 44-0 win at Paso Robles on March 19. He was busy opening up holes for the running game in last Friday's 45-14 rout at Arroyo Grande, too, as the Knights are shaping up to be, perhaps, the area's top team this spring.   
"It feels really good to have a season, I'm just so thankful to be out here," Reynoso said. "Even last year I was thankful to be able to play again. It's just really cool to be out here with my brothers."
Reynoso and the unbeaten Knights are set to play at San Luis Obispo in another Mountain League game Friday night. 
Player of the Week: Ast, Dickerson, Langley and Coles among those vying for award
Logan Ast, Santa Ynez SR
Updated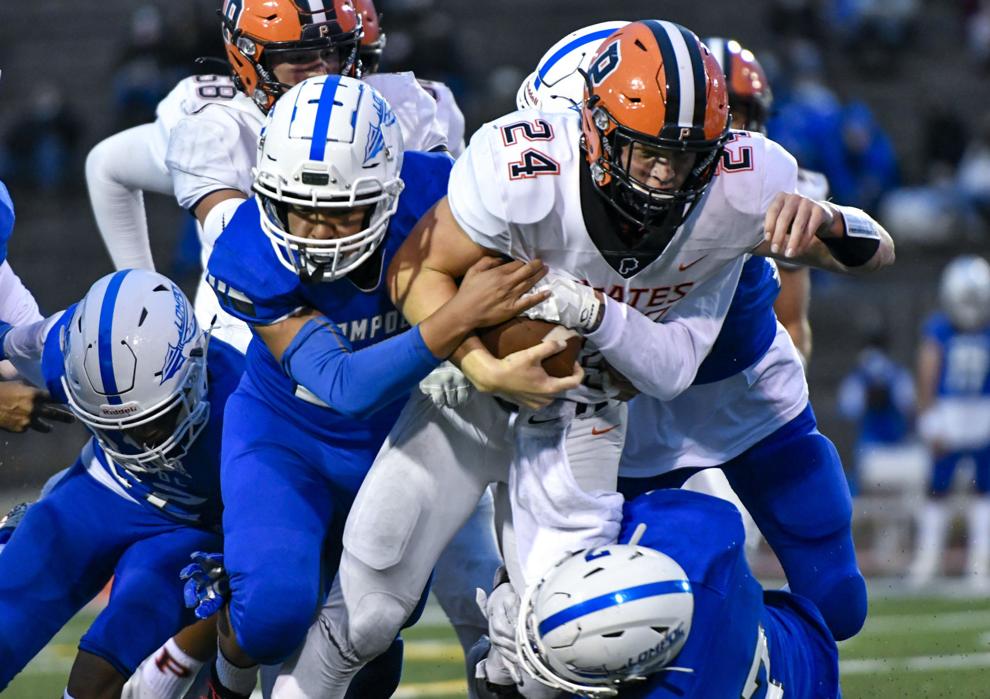 Over in Santa Ynez, Logan Ast helped the Pirates hand reigning Channel League champ Santa Barbara a 46-28 loss by racking up 283 yards of offense.
Ast carried the ball 27 times for 162 yards and four touchdowns. Quite a great performance, right? Well, Ast also added 121 yards receiving on eight catches.
Those yards weren't piled up on catches out of the backfield either. Ast split time at running back and receiver. 
Logan Ast, Santa Ynez SR, RB/WR: 27 carries for 162 yards, 4 TDs; 8 catches for 121 yards. 
Deville Dickerson, Lompoc JR
Updated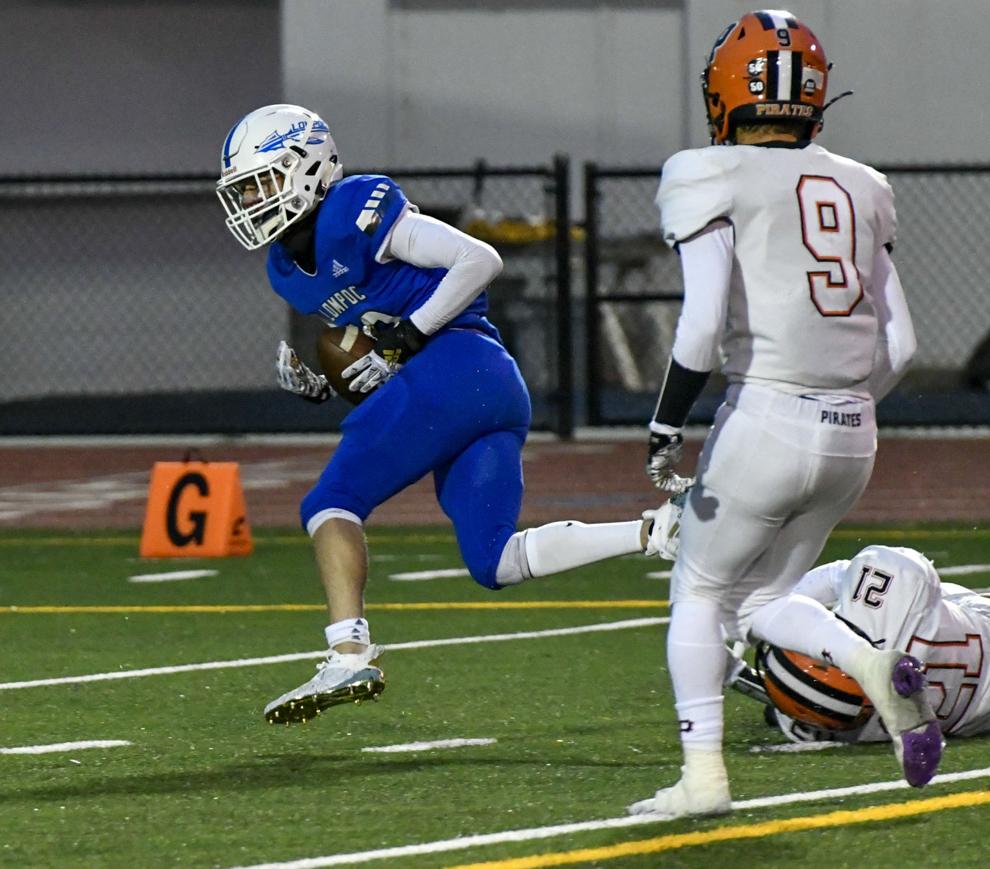 In Goleta, Lompoc junior Deville Dickerson had one of his trademark performances, impacting the game in just about every way imaginable.
Dickerson caught three passes for 47 yards on offense, then had four tackles and a tackle-for-loss on defense while not allowing a reception in coverage.
He also blocked another PAT and then returned a punt for a touchdown in the Braves' 62-6 win at Dos Pueblos. 
Deville Dickerson, Lompoc JR, DB/WR: 3 catches for 47 yards, TD; 4 tackles, 1 TFL; blocked PAT; 57-yard punt return TD
Darien Langley, St. Joseph SR
Updated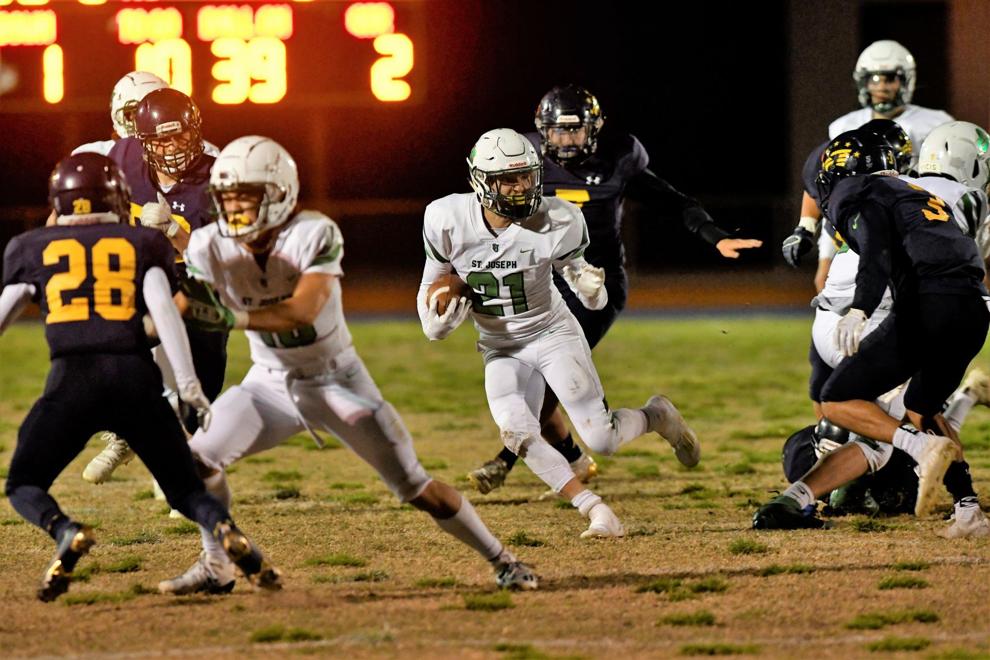 Over in San Luis Obispo County, Darien Langley powered the St. Joseph offense after quarterback Mark Crisp was knocked out of the game with an injury.
Langley, who only played three quarters, scored three rushing touchdowns on 15 carries in the Knights' 45-14 win at Arroyo Grande.
Darien Langley, St. Joseph SR, RB: 15 carries for 85 yards, 3 TDs
Declan Coles, Nipomo SR
Updated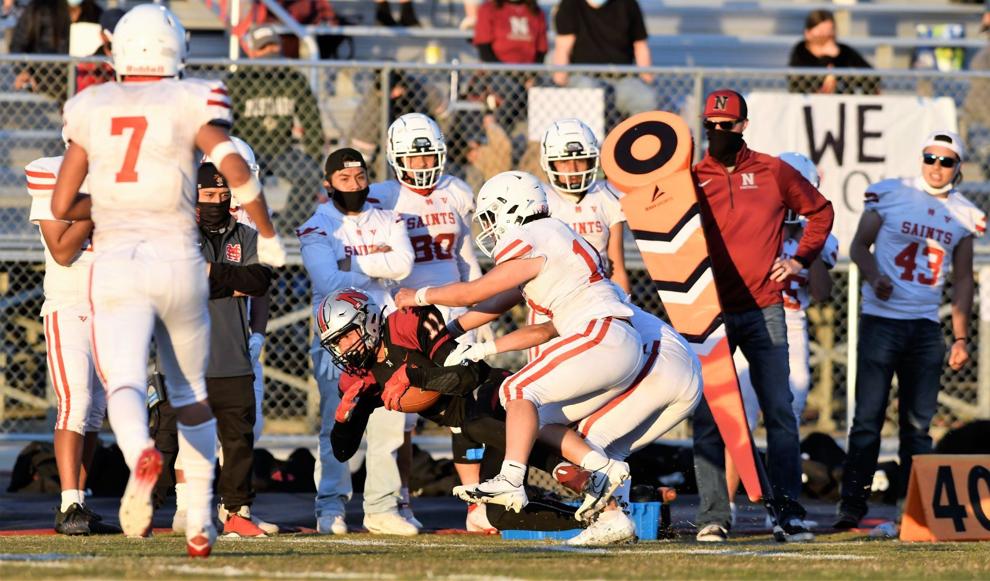 In Nipomo Saturday, Declan Coles, a senior, made all the right plays to help Nipomo rally from a 14-6 deficit in the final moments against Santa Maria.
Coles' onside kick was recovered by Nipomo, he then caught a key pass to convert on 4th-and-10 with a minute left to set up the the game-winning field goal he kicked with 22 seconds left in the Titans' 21-14 win.
Declan Coles, Nipomo SR, WR/DB/K: 6 catches for 38 yards; 8 total tackles, 2 TFLs, 1 pass breakup; game-winning 26-yard field goal, onside kick was recovered.
Nick Martinez, Santa Maria JR
Updated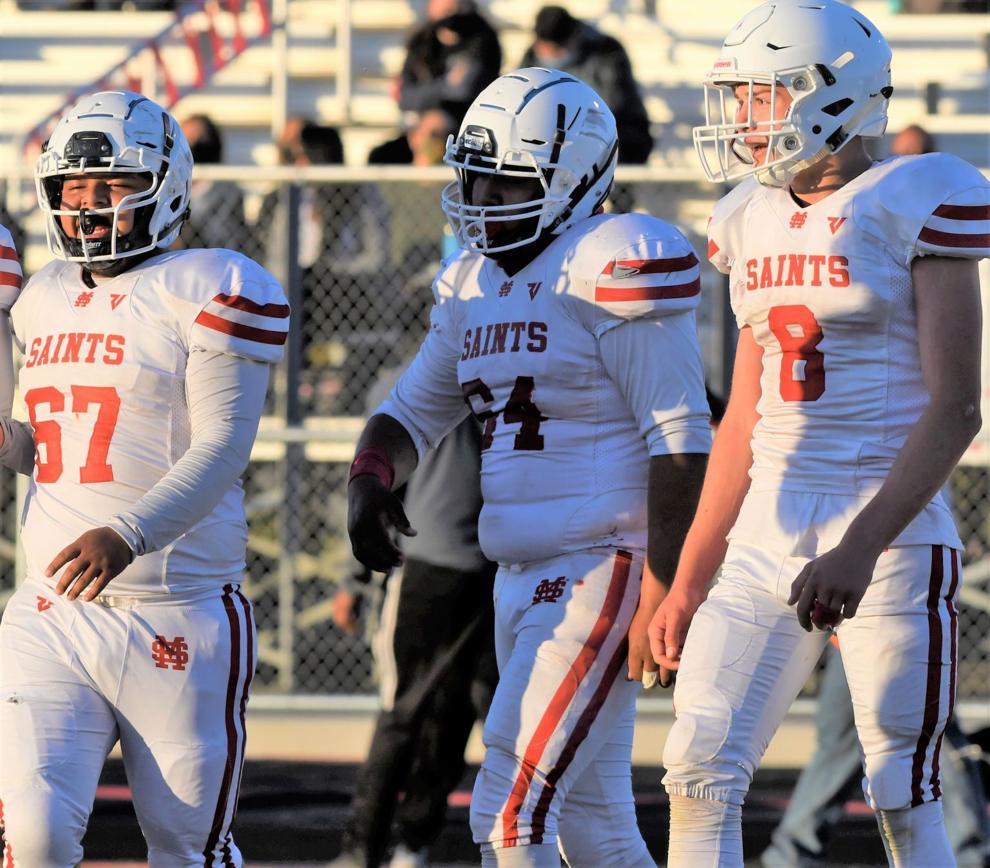 In the loss, Santa Maria junior Nick Martinez continued his stellar season.
After catching two touchdown passes in a win at Morro Bay to start the season,
Martinez had another touchdown reception and seven grabs for 125 yards. He also intercepted a pass and forced and recovered a fumble.
Nick Martinez, Santa Maria JR, WR/LB: 7 catches for 125 yards, TD; 7 total tackles, 1 INT, 1 forced fumble and recovery.
Drew Harrigan, Mission Prep FR
Updated
Mission Prep freshman Drew Harrigan had 12 carries for 172 yards and three touchdowns in the Royals' 56-6 win over Atascadero.
Drew Harrigan, Mission Prep FR, RB: 12 carries, 172 yards, 3 TDs.
Vote for Player of the Week
Updated
Photos: St. Joseph rolls past Arroyo Grande 45-14
032621 SJHS AGHS 03.JPG
Updated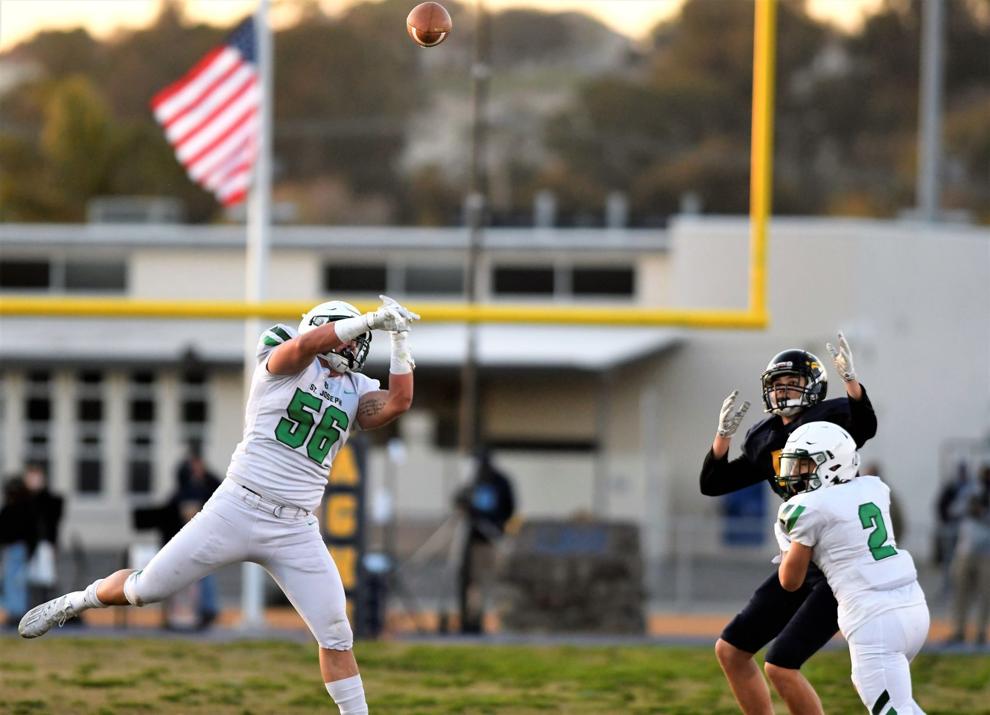 032621 SJHS AGHS 01.JPG
Updated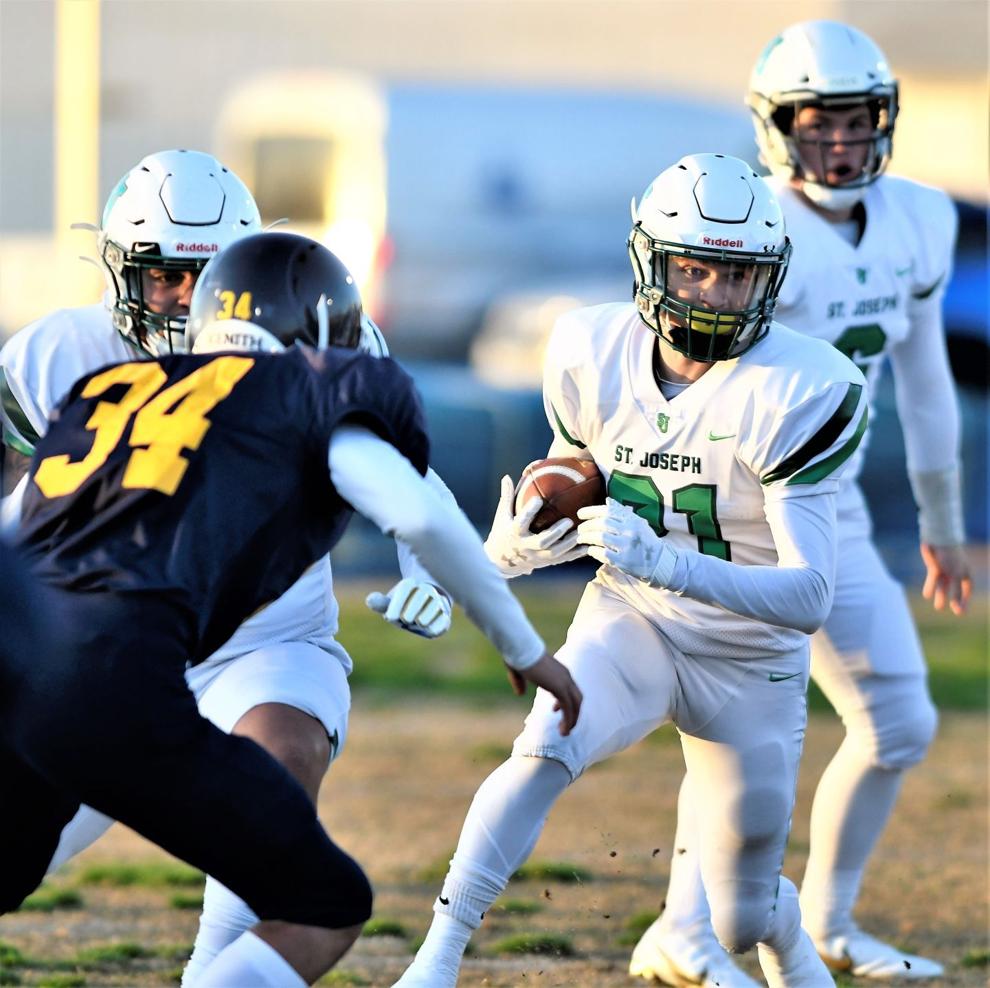 032621 SJHS AGHS 02.JPG
Updated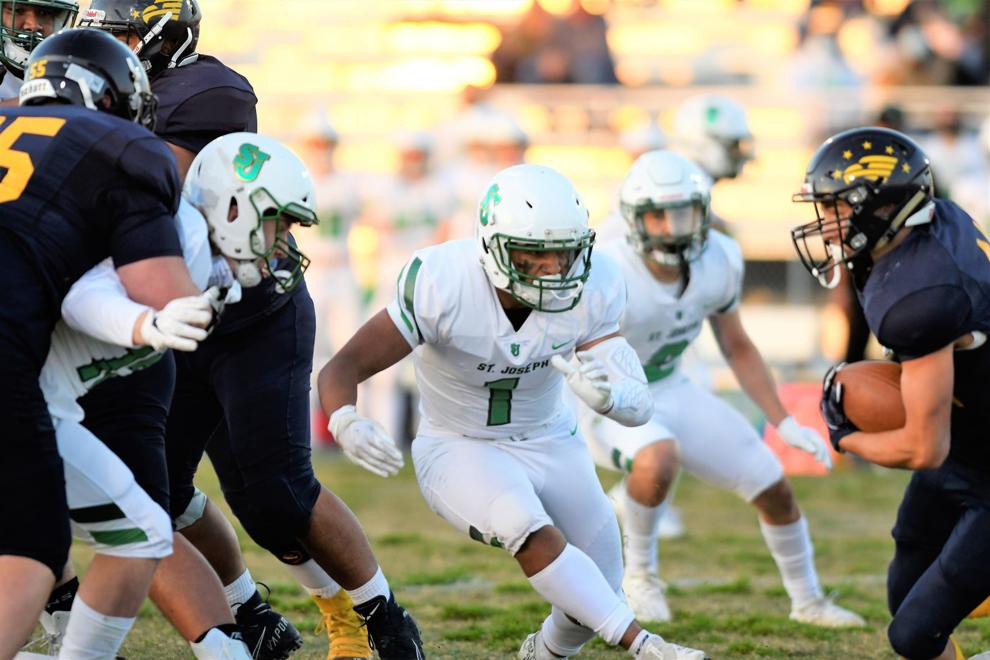 032621 SJHS AGHS 04.JPG
Updated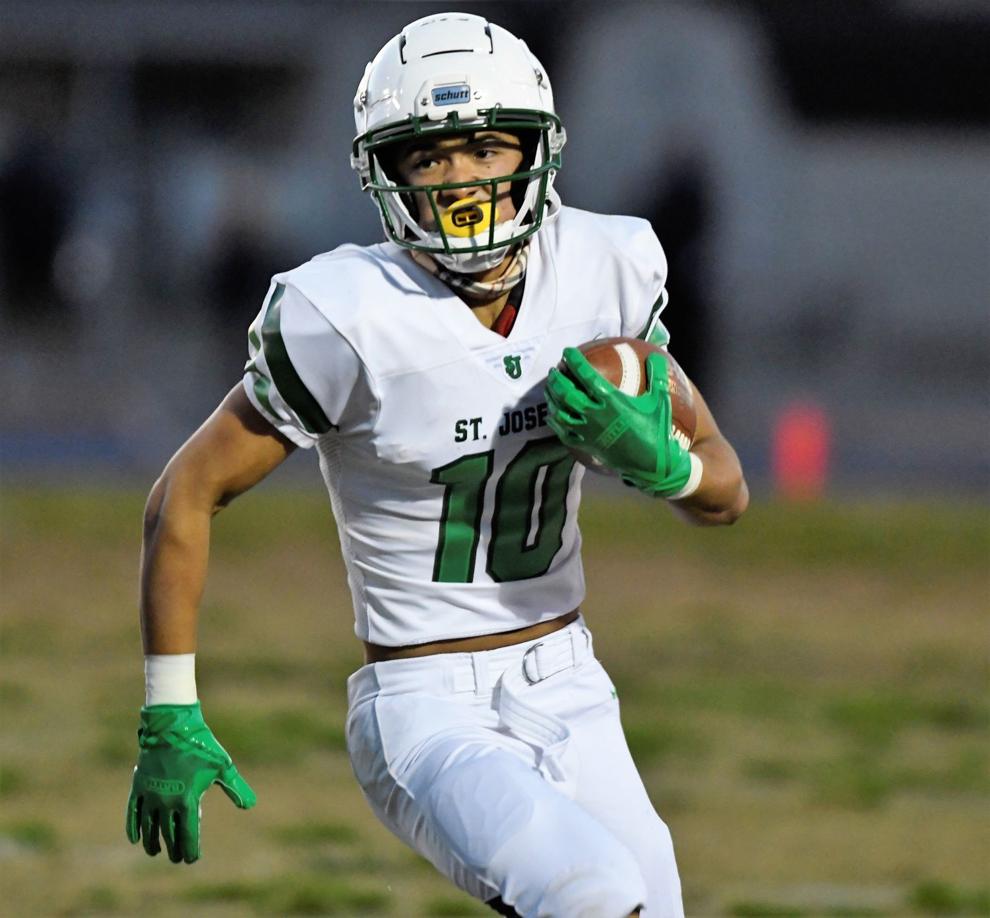 032621 SJHS AGHS 05.JPG
Updated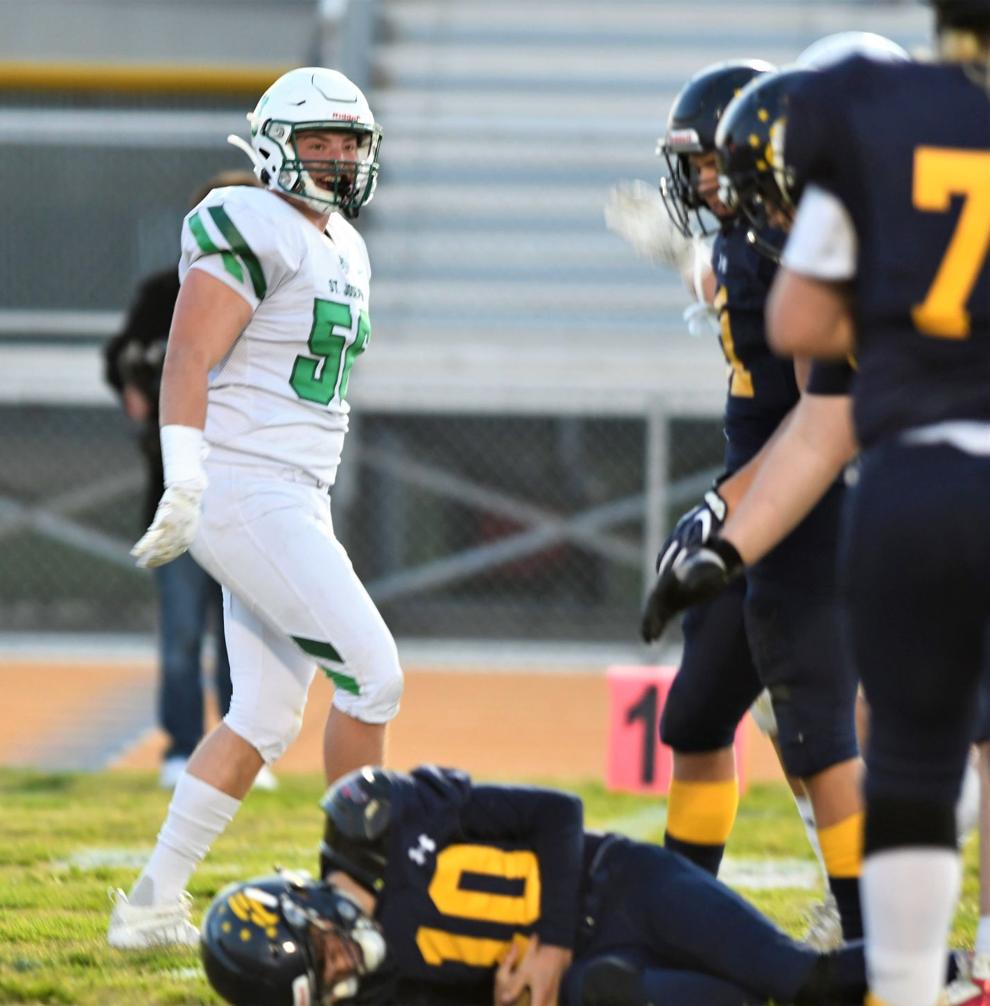 032621 SJHS AGHS 06.JPG
Updated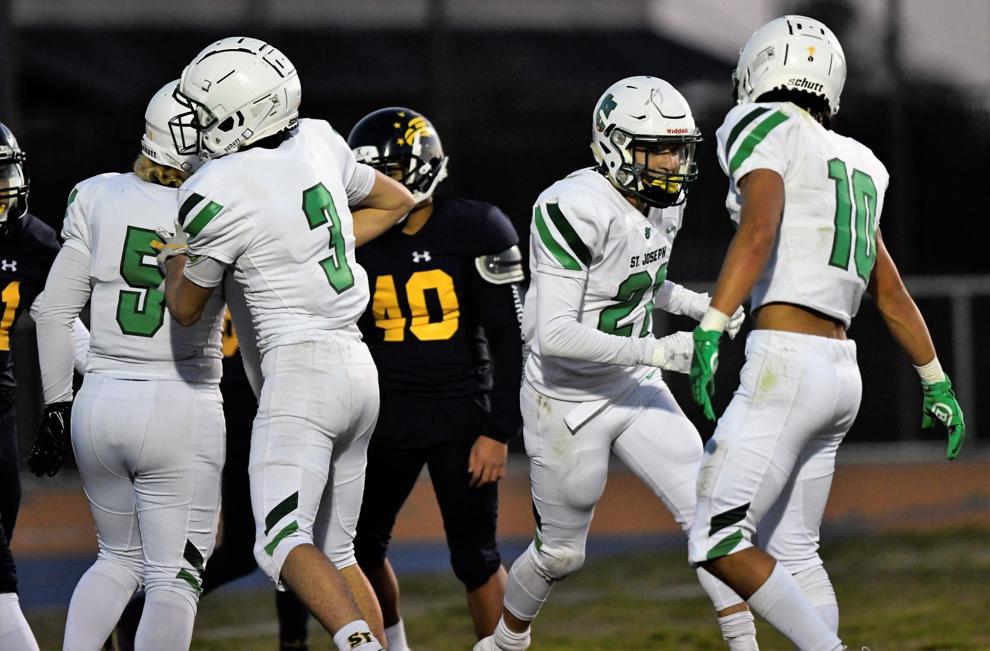 032621 SJHS AGHS 07.JPG
Updated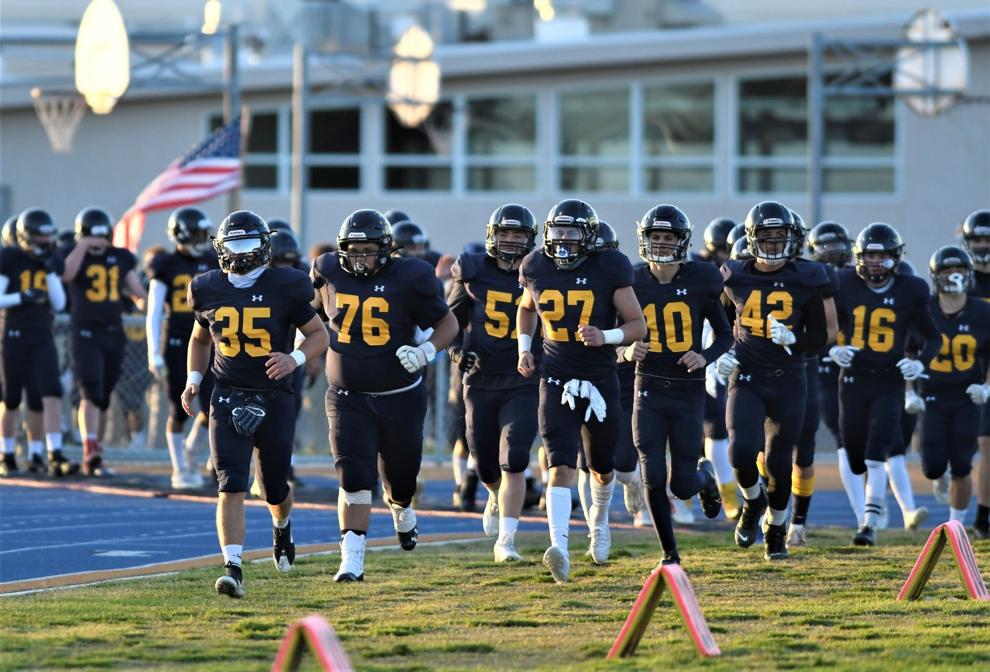 032621 SJHS AGHS 08.JPG
Updated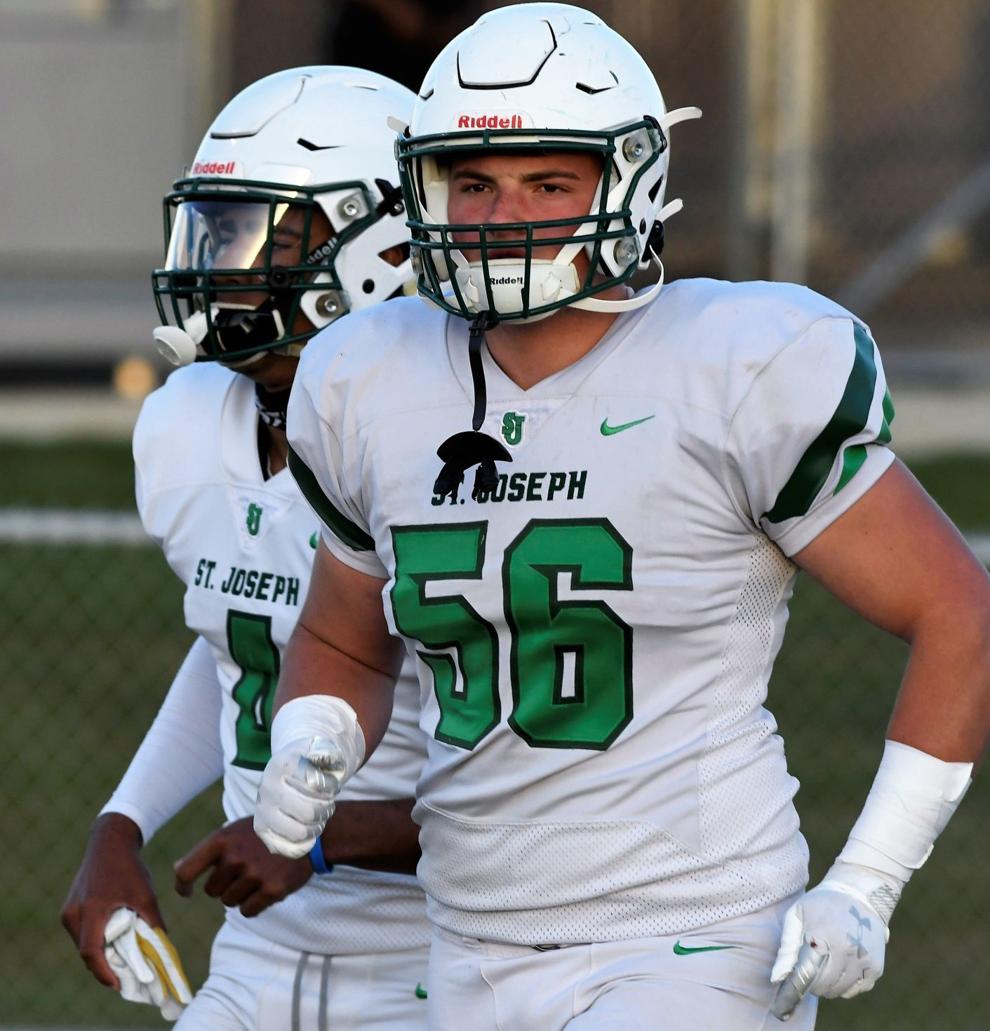 032621 SJHS AGHS 09.JPG
Updated
032621 SJHS AGHS 10.JPG
Updated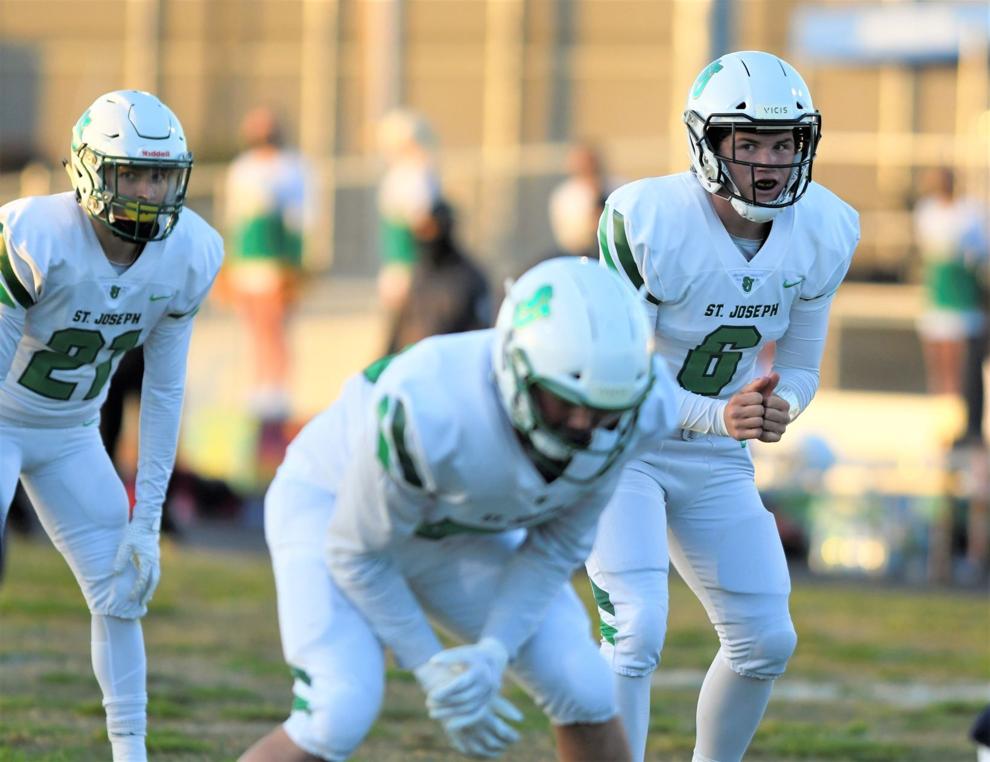 032621 SJHS AGHS 11.JPG
Updated
032621 SJHS AGHS 12.JPG
Updated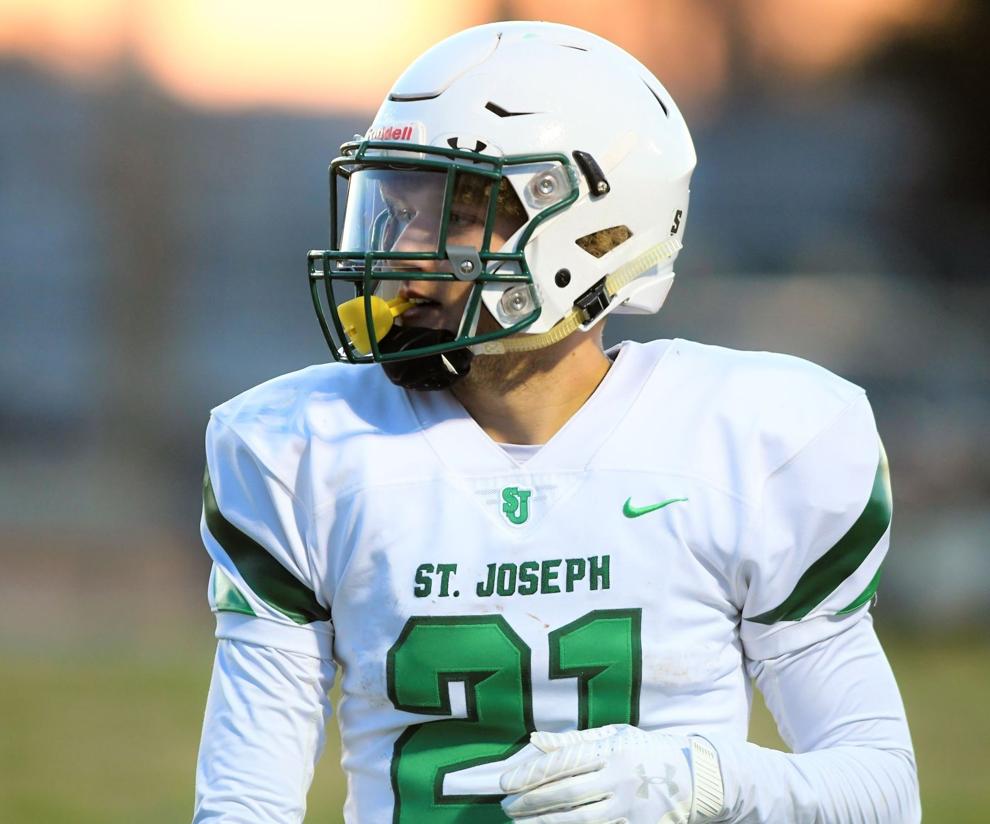 032621 SJHS AGHS 13.JPG
Updated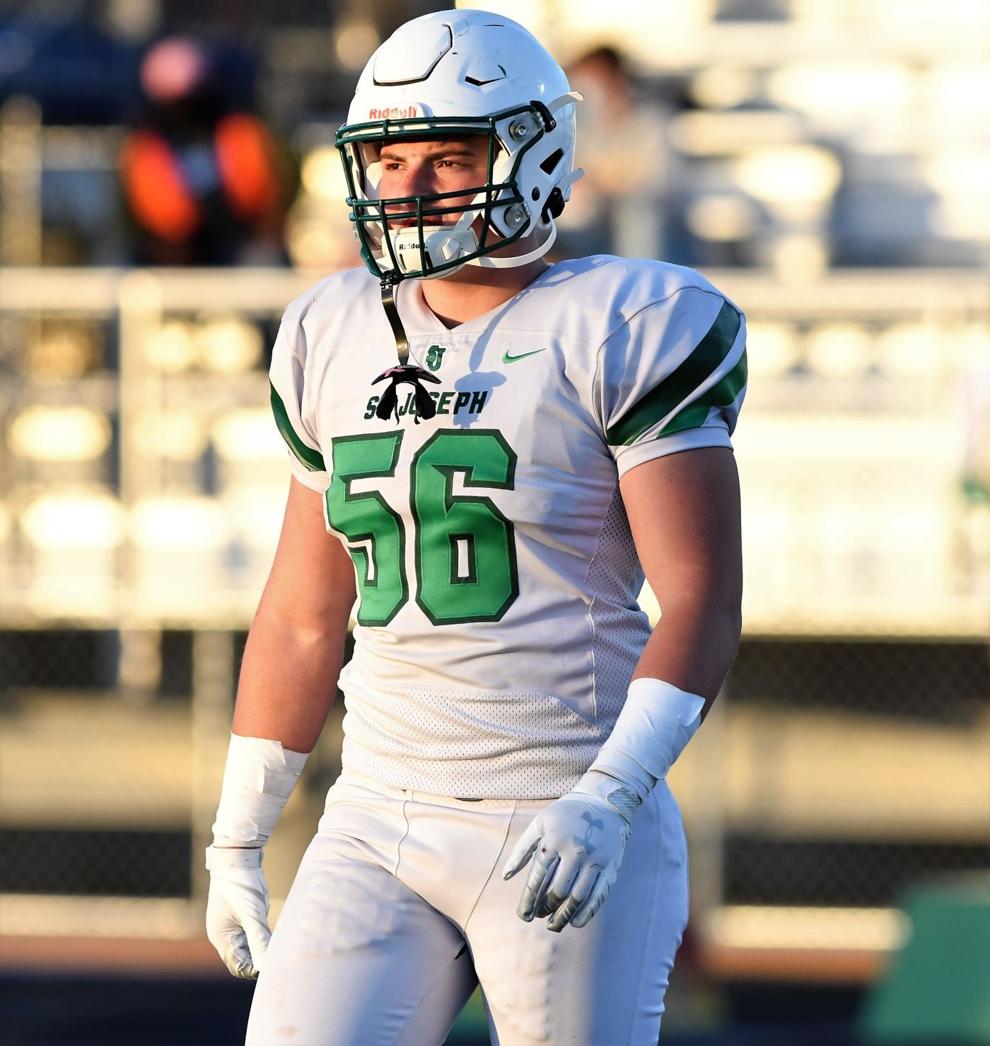 032621 SJHS AGHS 14.JPG
Updated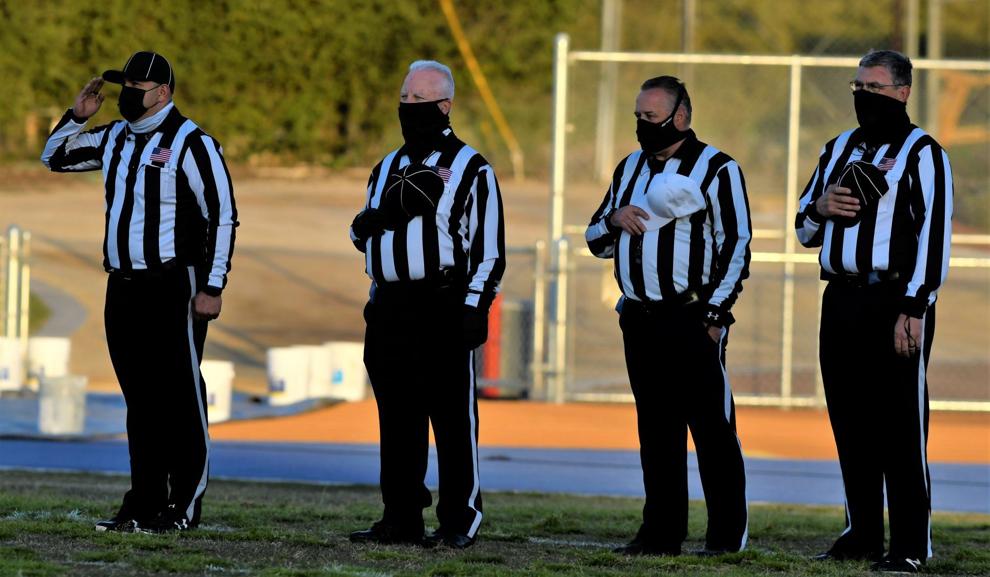 032621 SJHS AGHS 15.JPG
Updated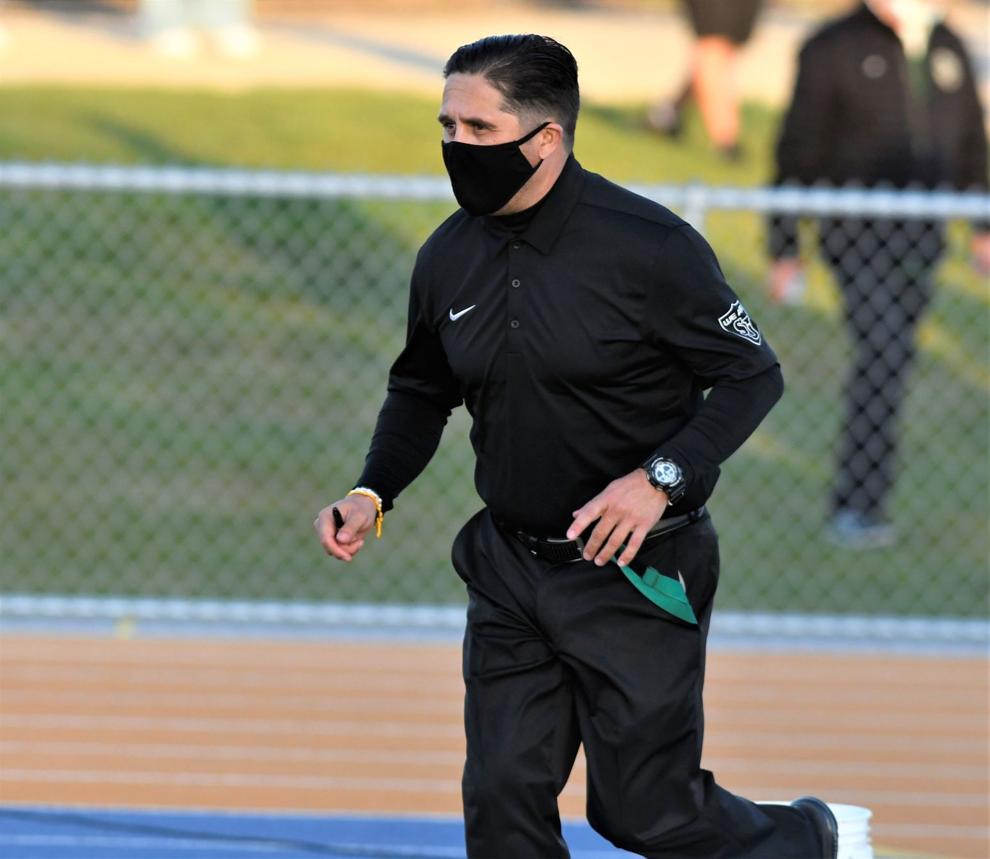 032621 SJHS AGHS 16.JPG
Updated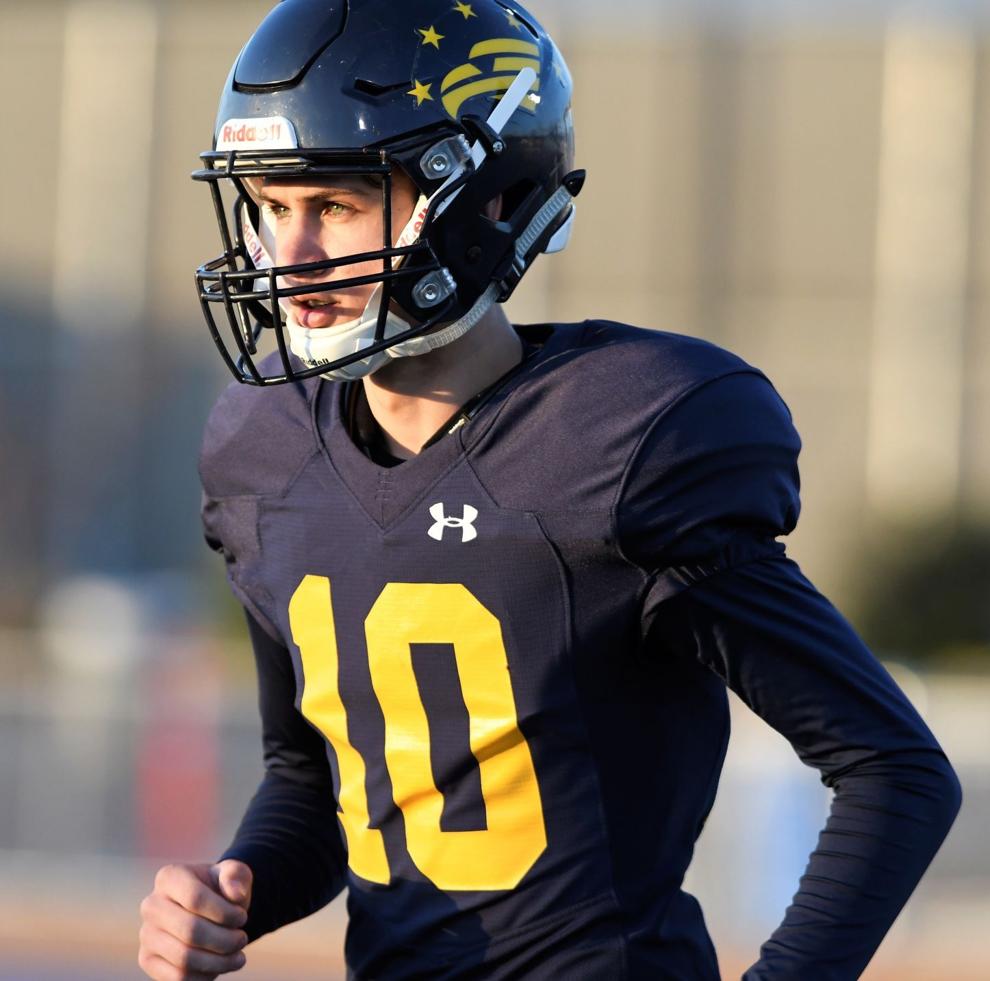 Makai Puga 05
Updated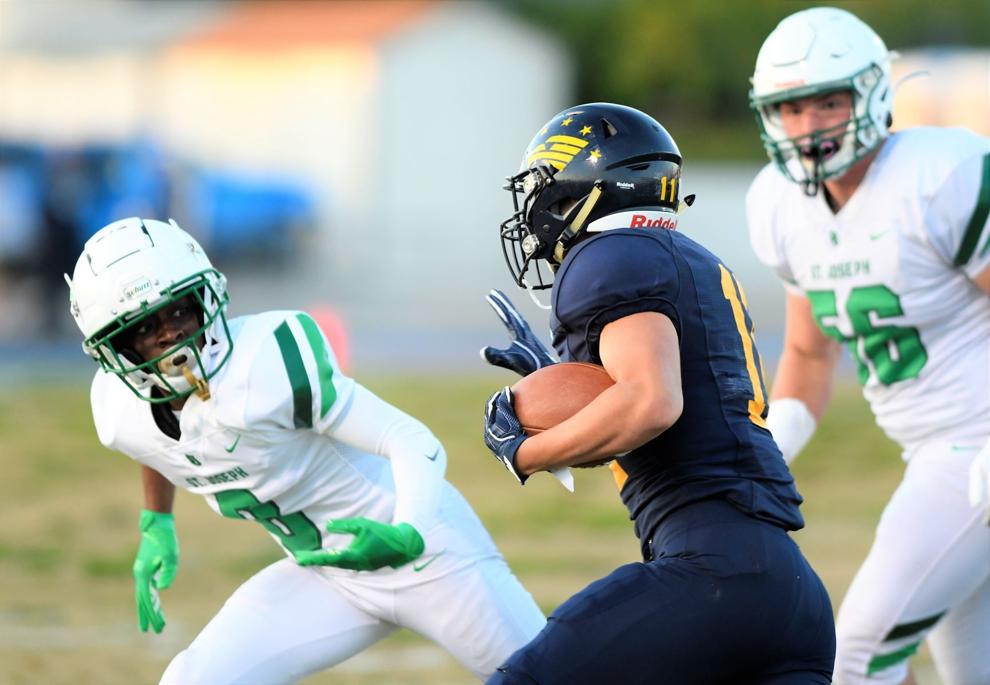 032621 SJHS AGHS 18.JPG
Updated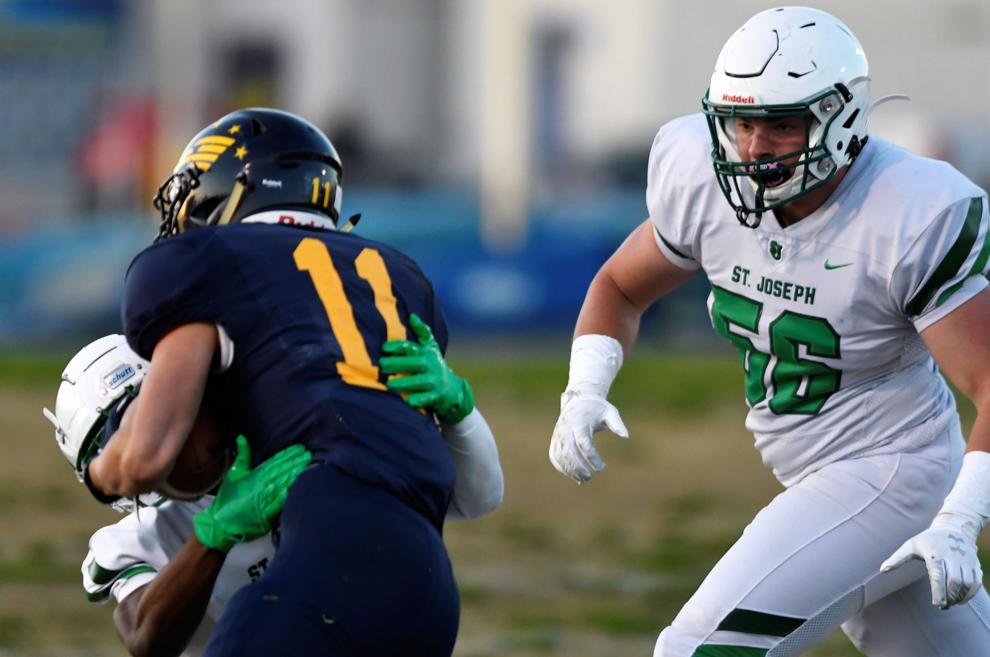 032621 SJHS AGHS 19.JPG
Updated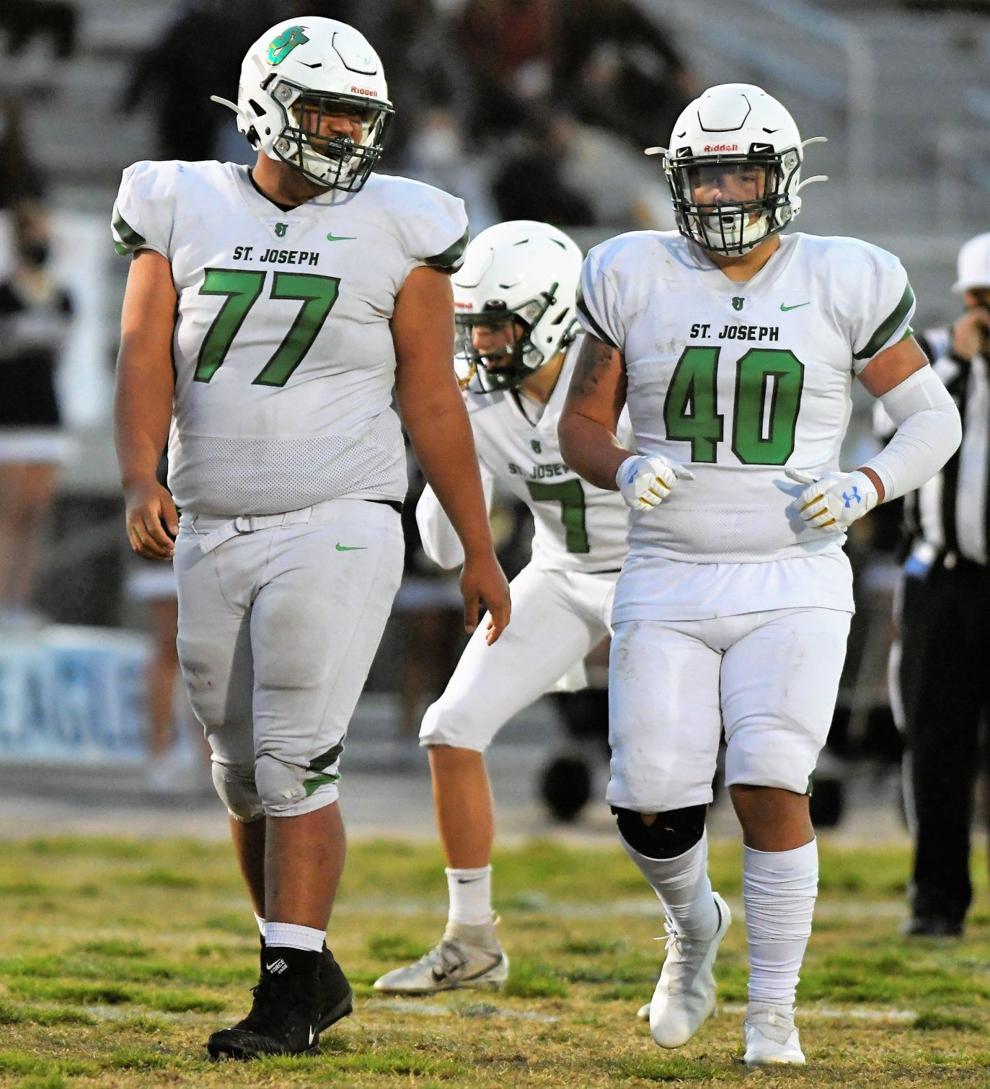 032621 SJHS AGHS 20.JPG
Updated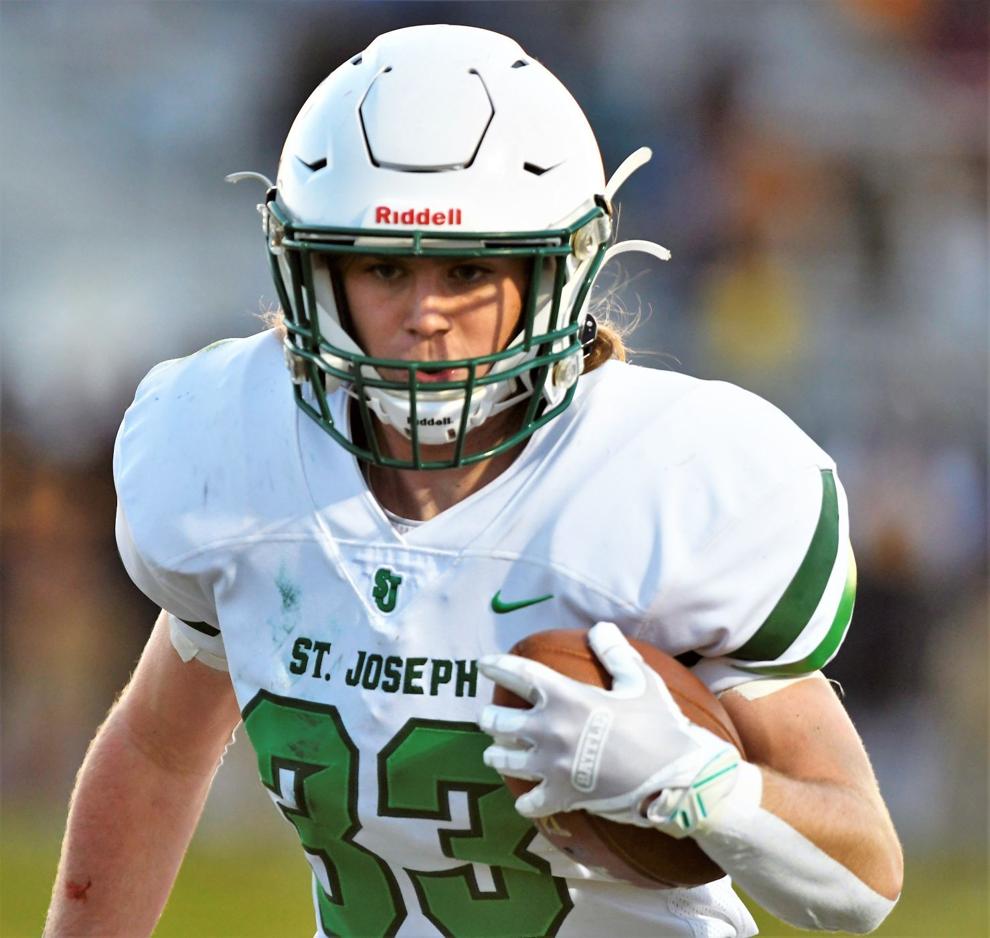 032621 SJHS AGHS 21.JPG
Updated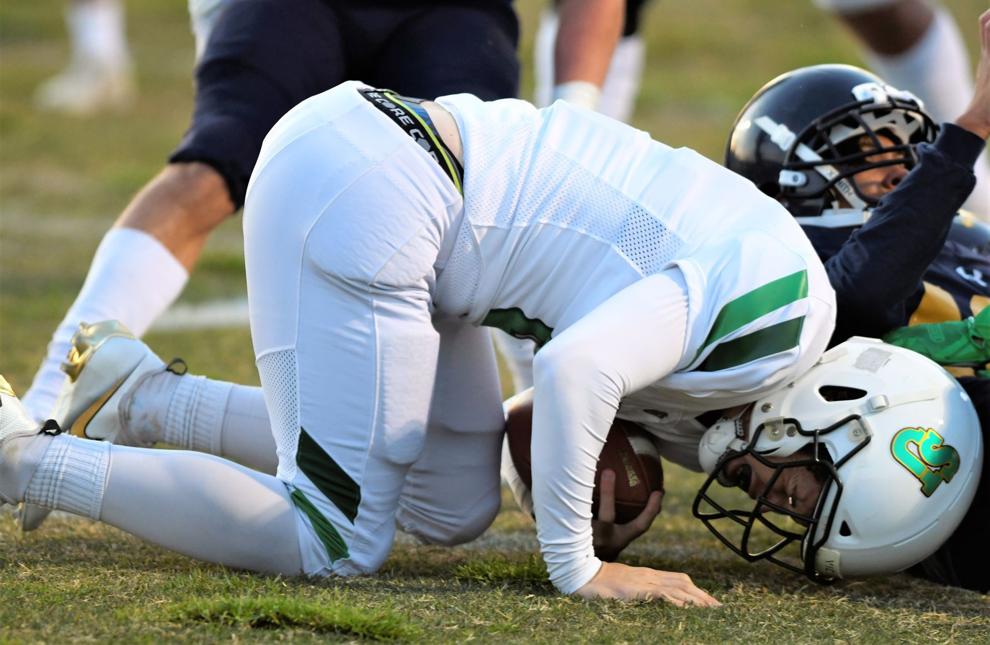 032621 SJHS AGHS 22.JPG
Updated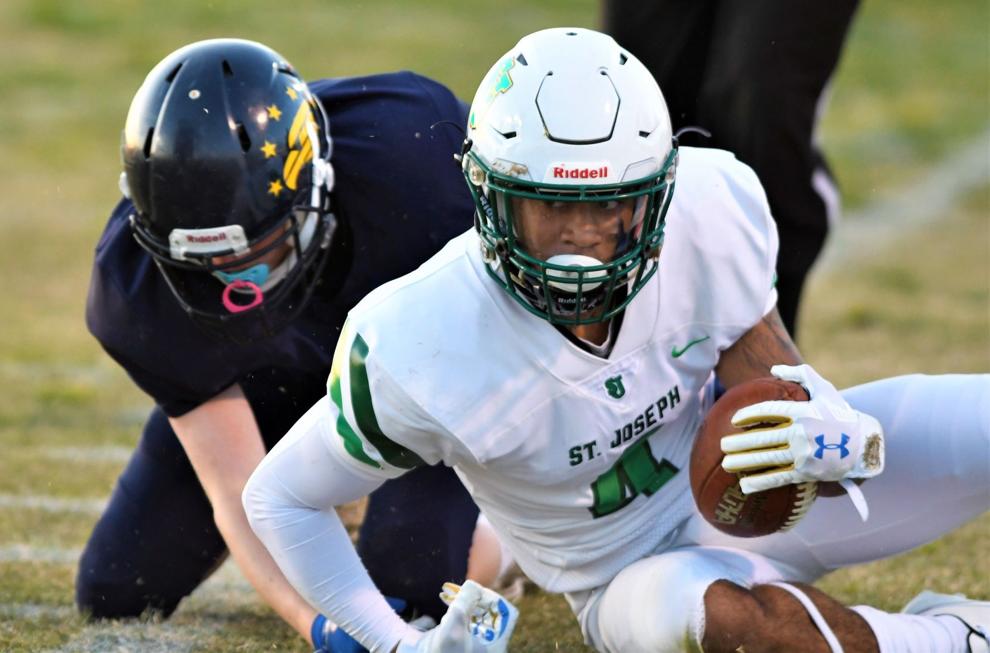 032621 SJHS AGHS 23.JPG
Updated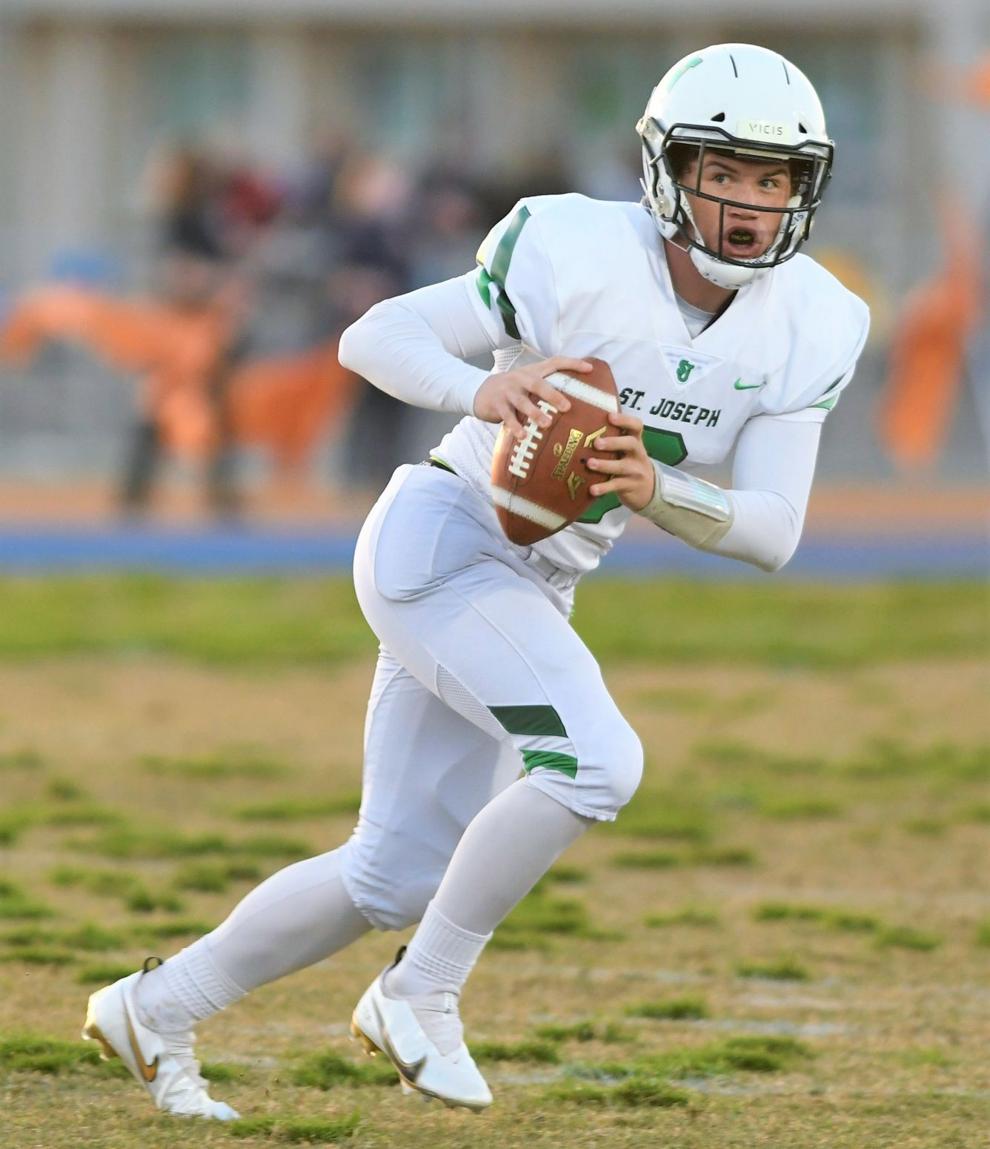 032621 SJHS AGHS 24.JPG
Updated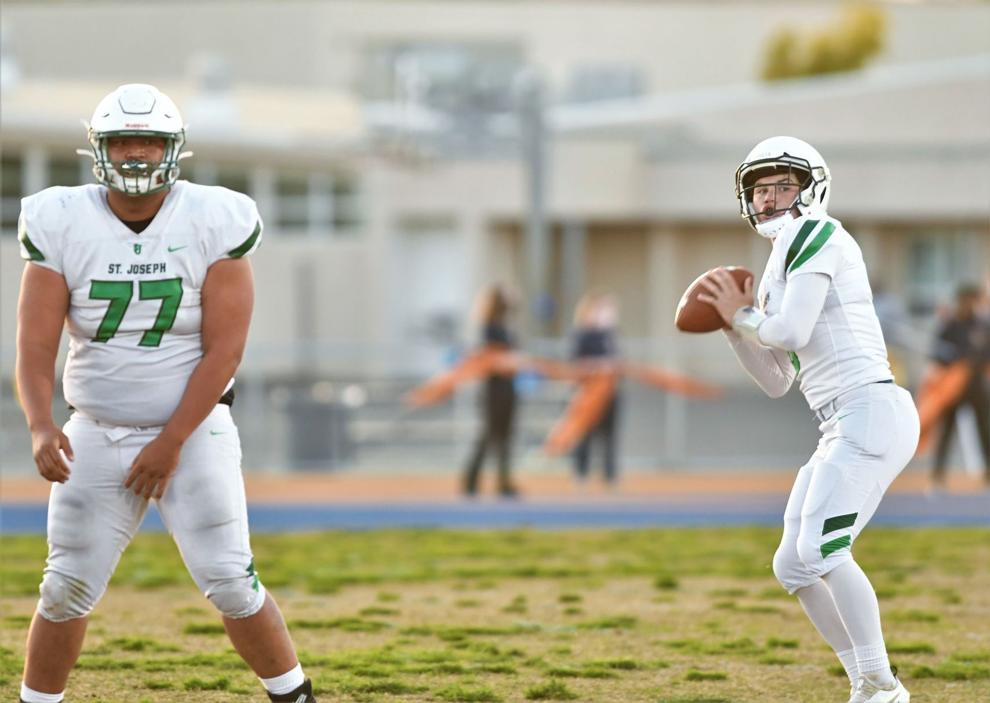 032621 SJHS AGHS 25.JPG
Updated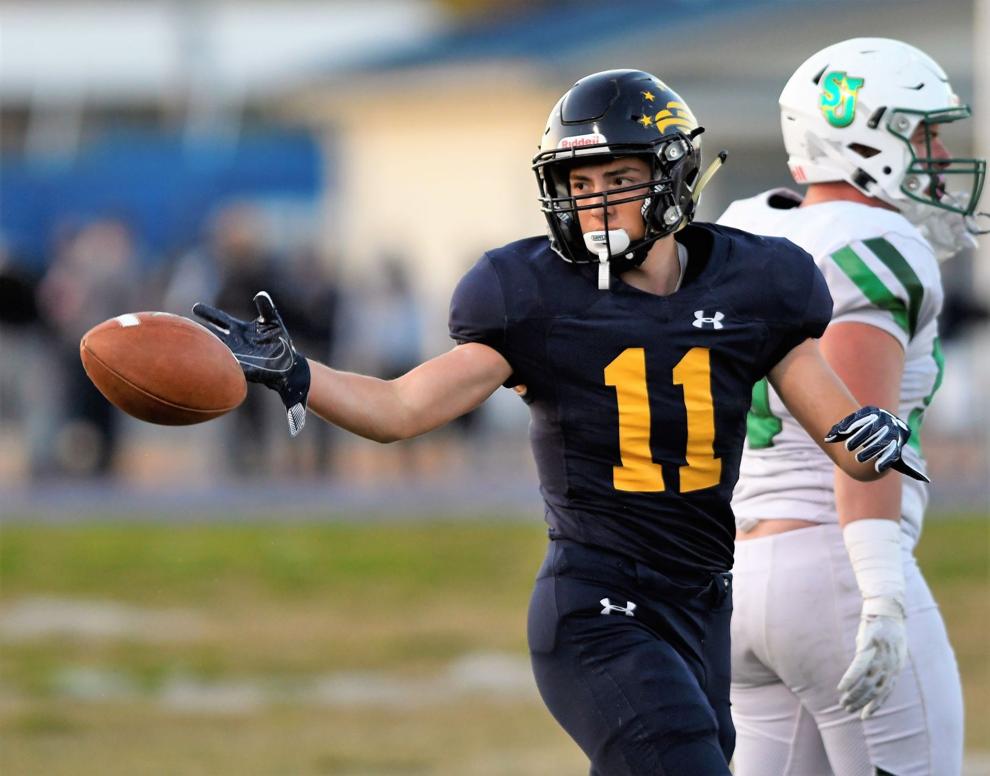 032621 SJHS AGHS 26.JPG
Updated
Makai Puga, First Team RB
Updated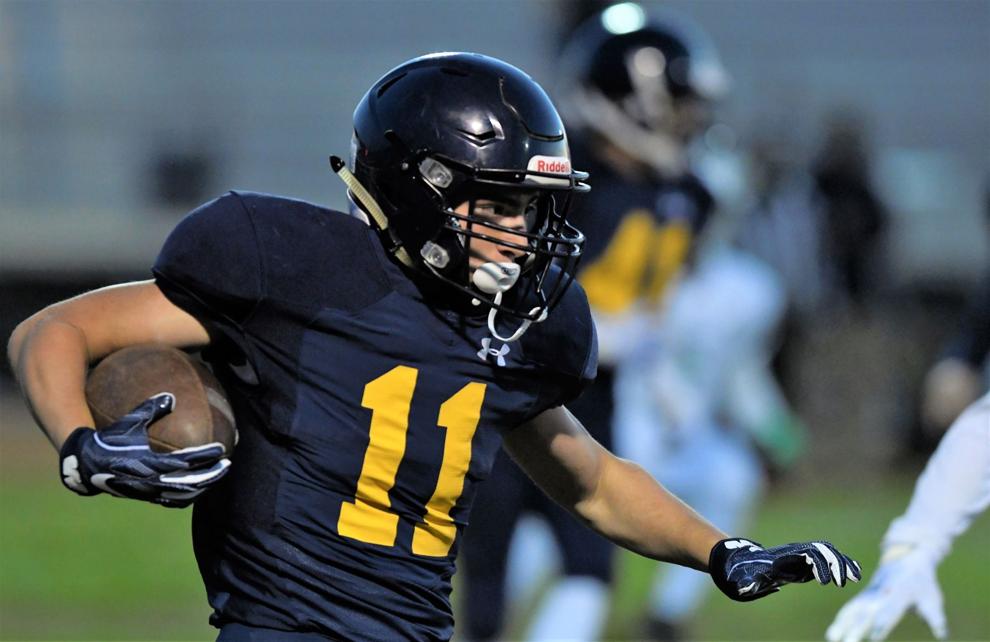 032621 SJHS AGHS 28.JPG
Updated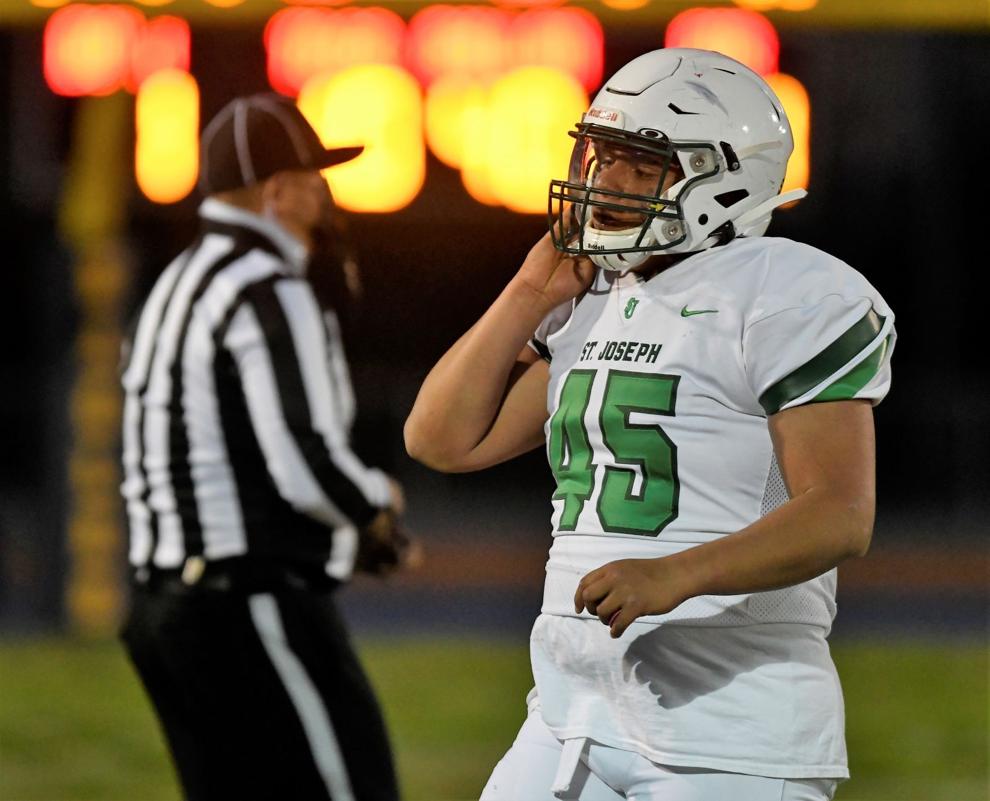 032621 SJHS AGHS 29.JPG
Updated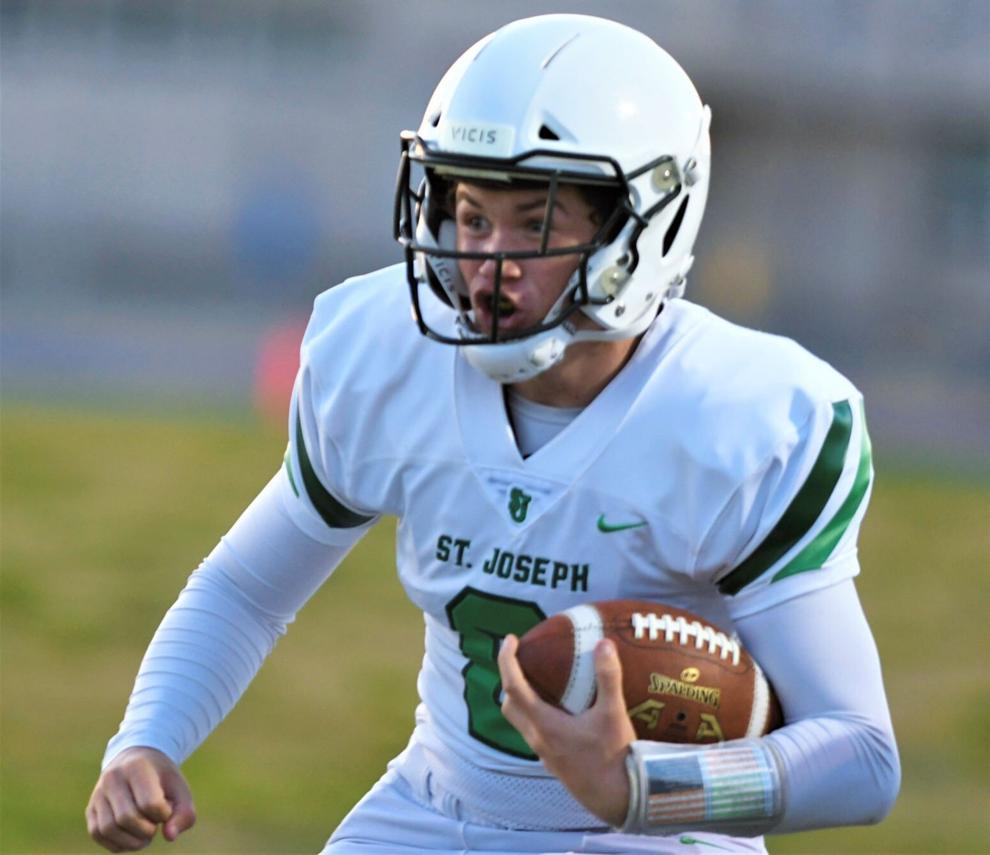 032621 SJHS AGHS 30.JPG
Updated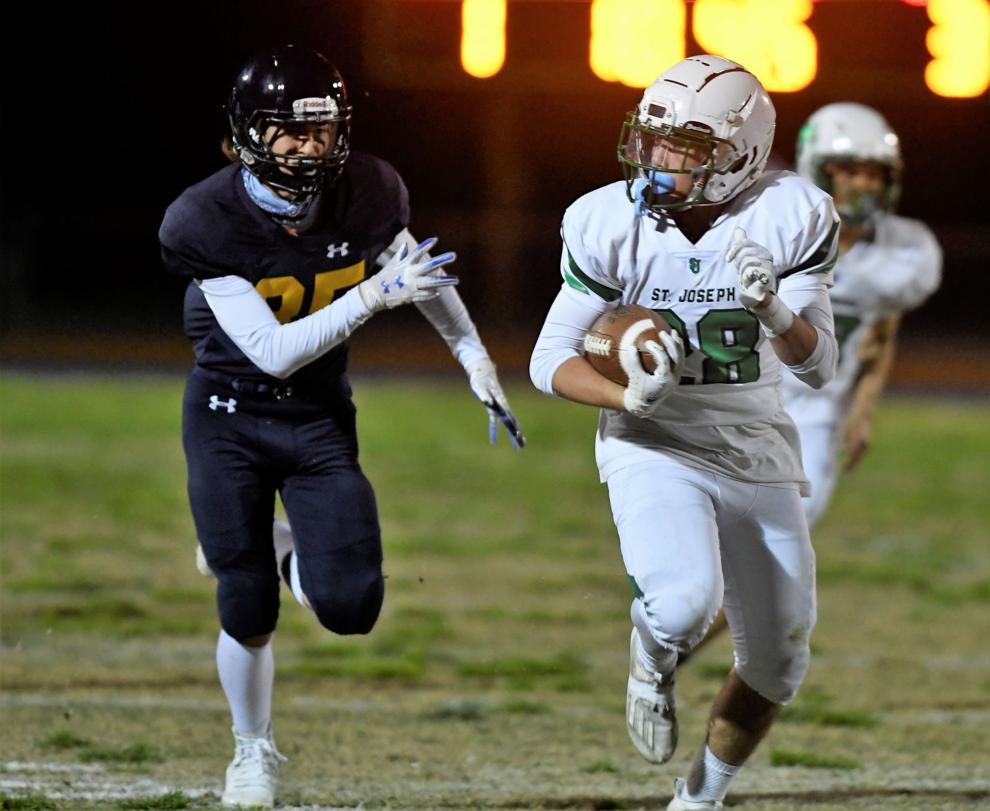 032621 SJHS AGHS 31.JPG
Updated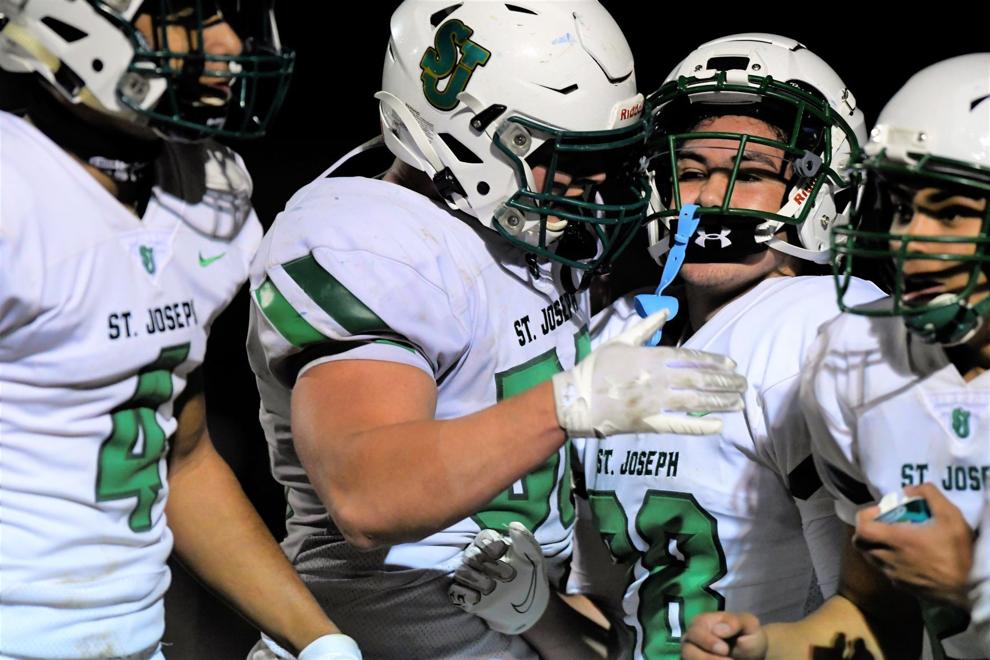 032621 SJHS AGHS 32.JPG
Updated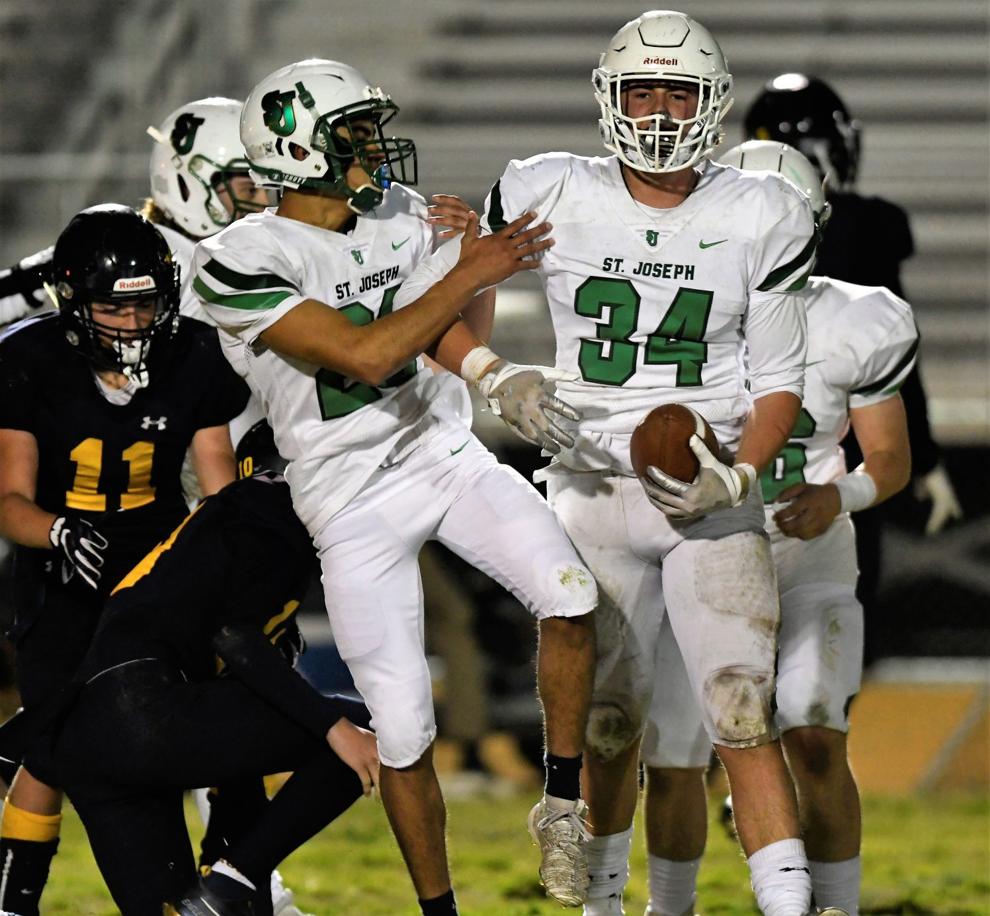 032621 SJHS AGHS 33.JPG
Updated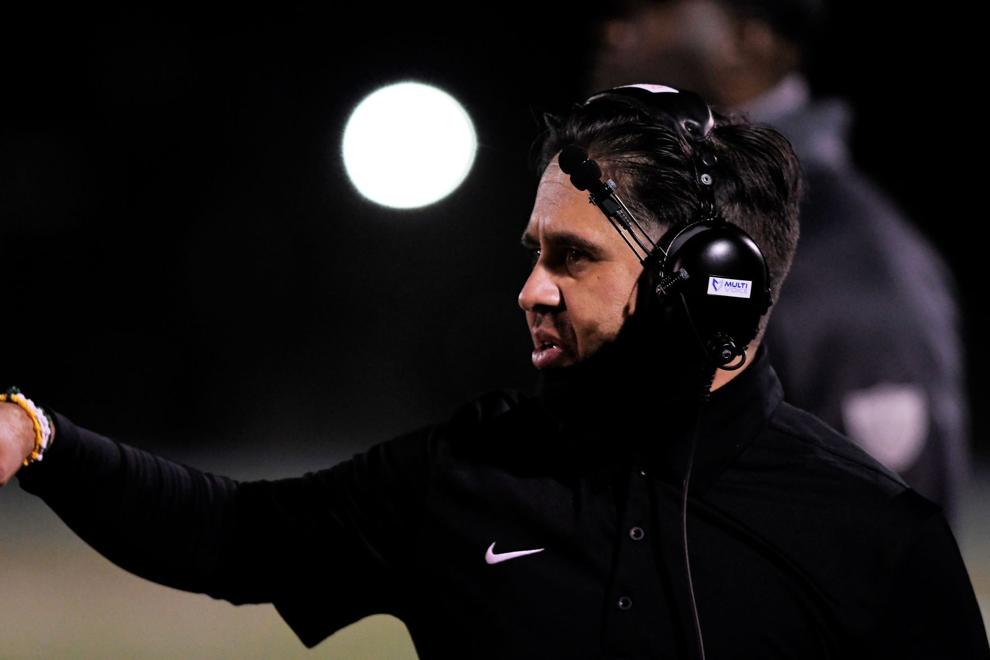 032621 SJHS AGHS 34.JPG
Updated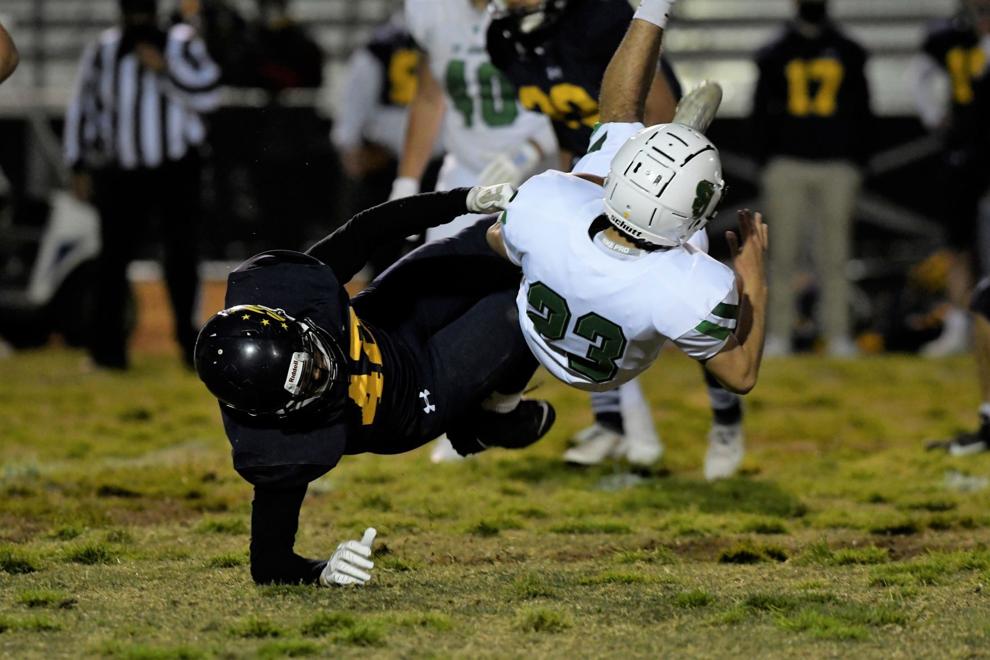 032621 SJHS AGHS 35.JPG
Updated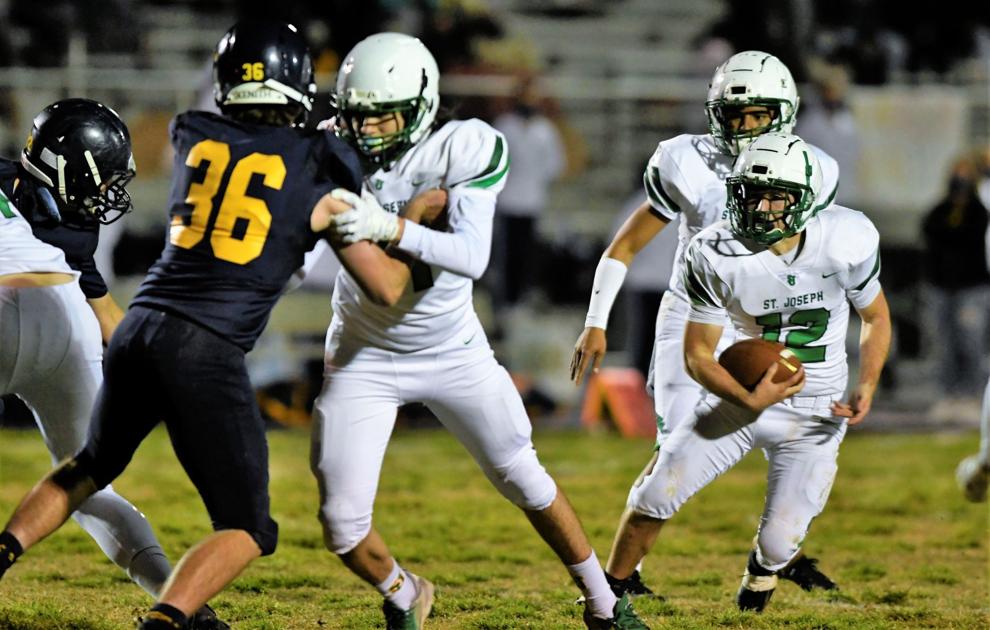 032621 SJHS AGHS 36.JPG
Updated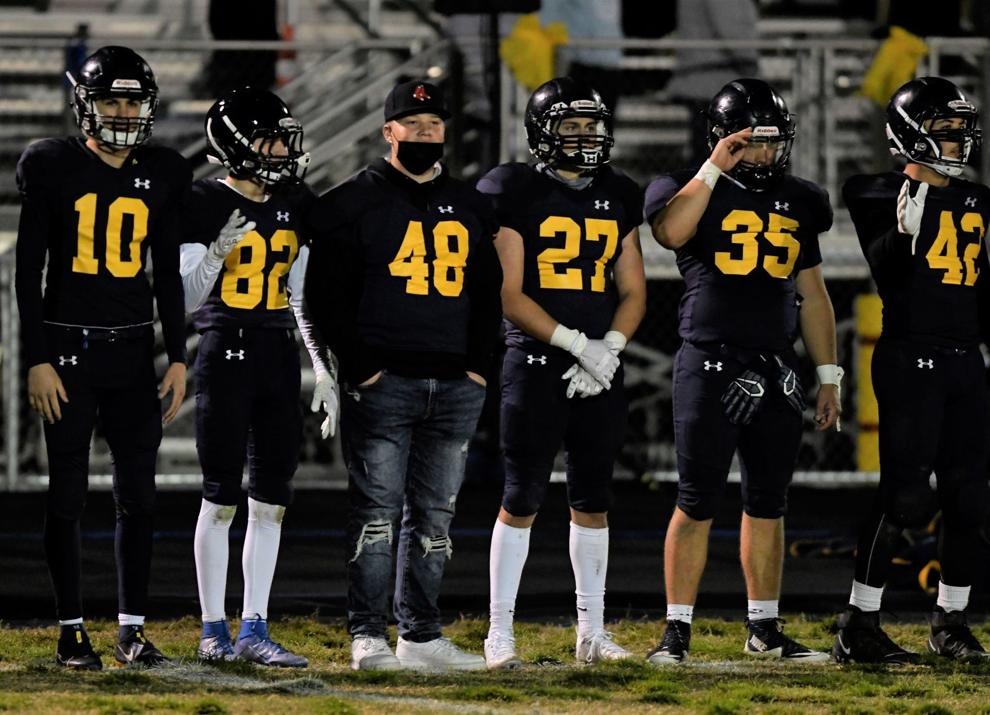 032621 SJHS AGHS 37.JPG
Updated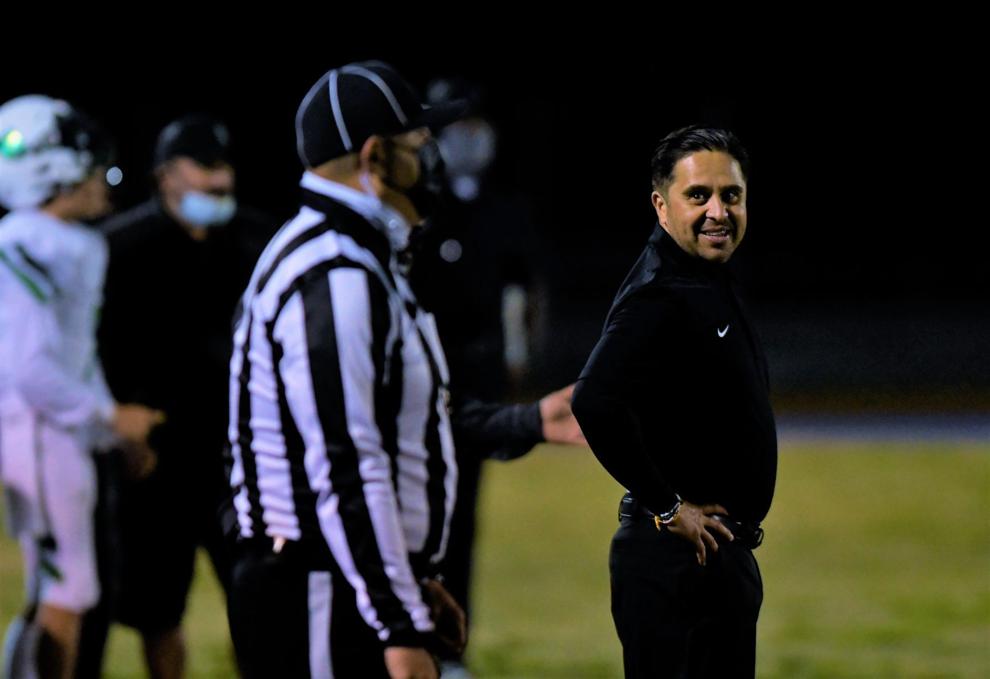 032621 SJHS AGHS 38.JPG
Updated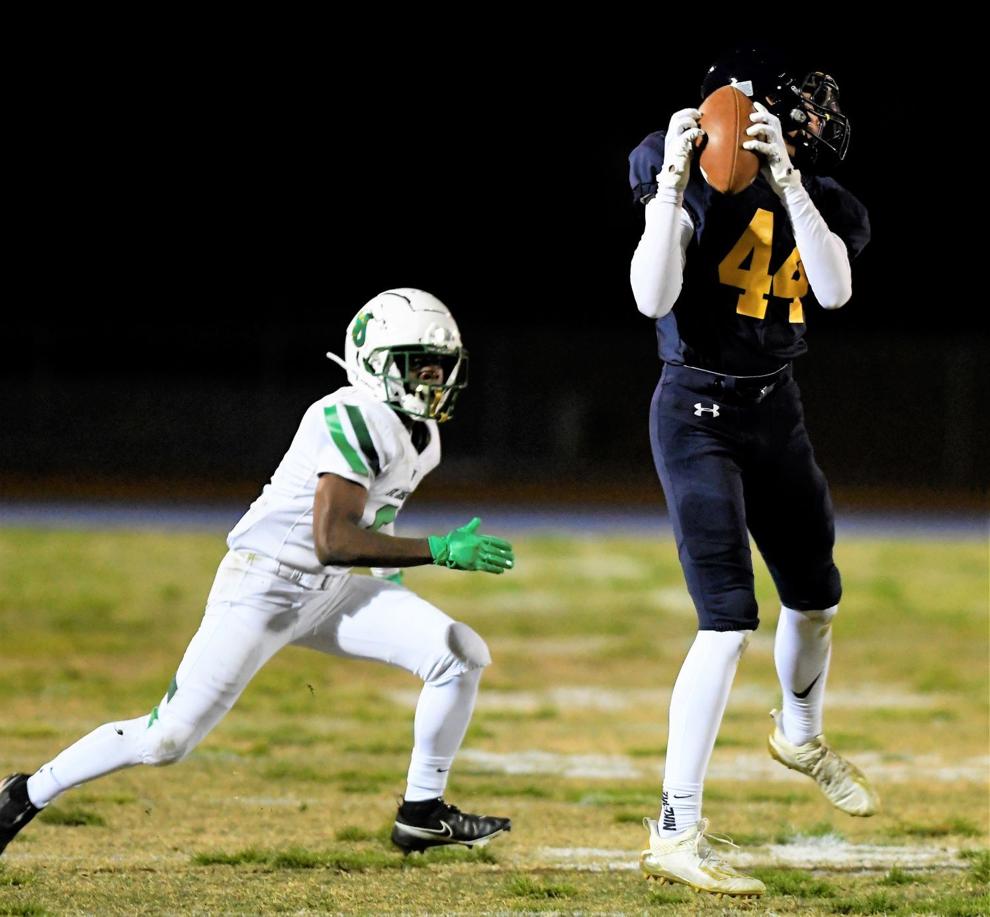 032621 SJHS AGHS 39.JPG
Updated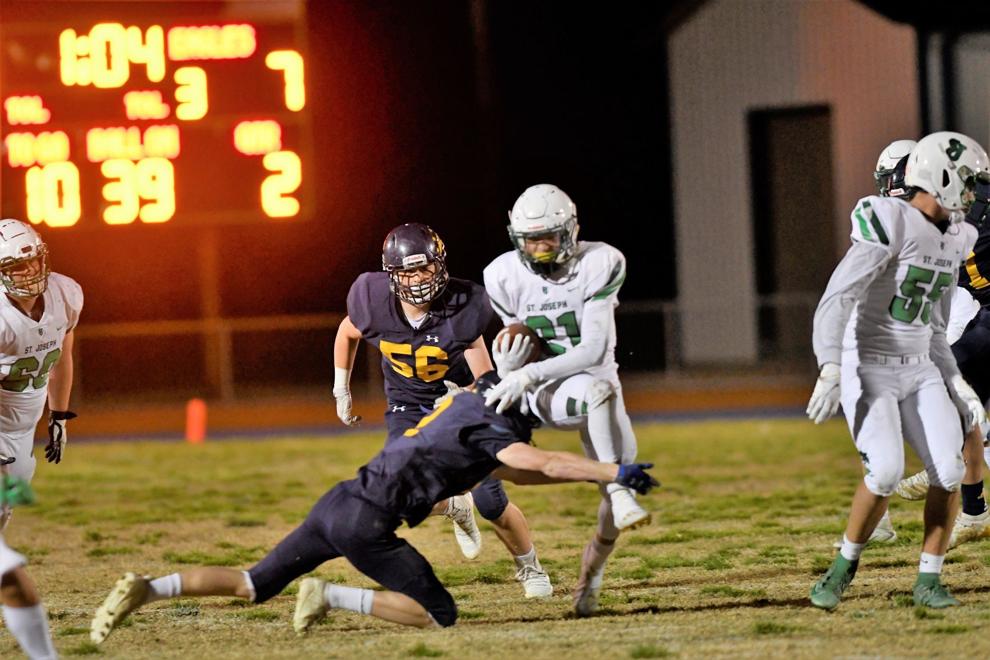 032621 SJHS AGHS 40.JPG
Updated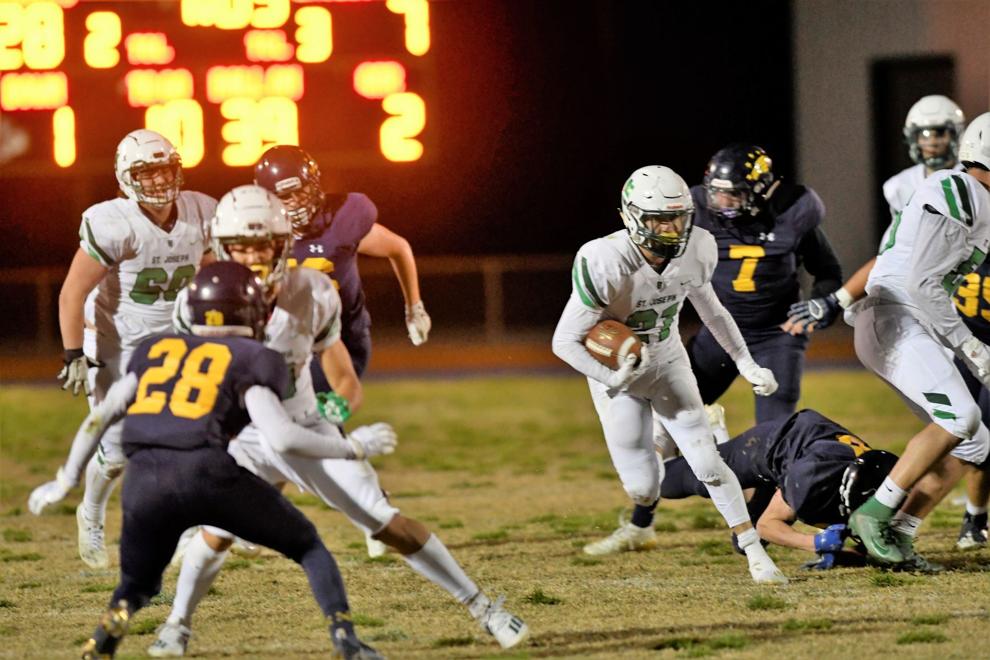 032621 SJHS AGHS 41.JPG
Updated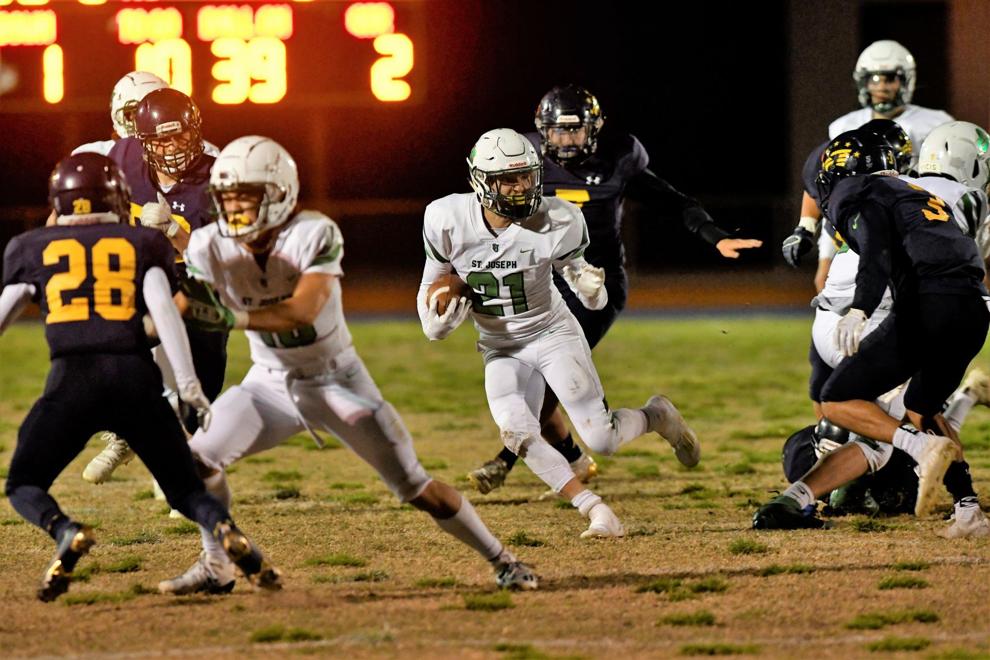 032621 SJHS AGHS 42.JPG
Updated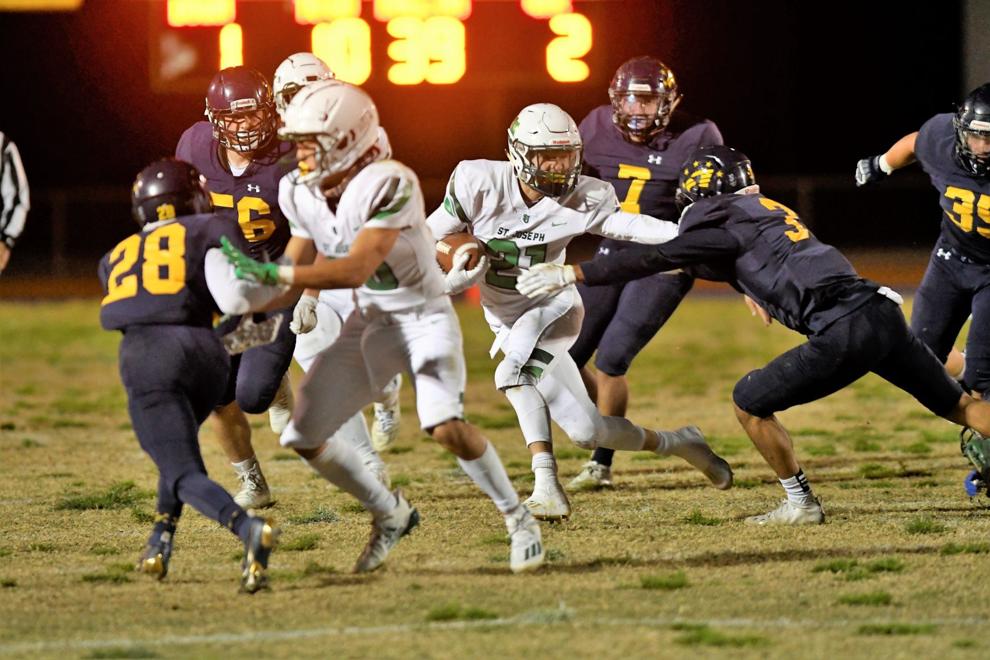 032621 SJHS AGHS 43.JPG
Updated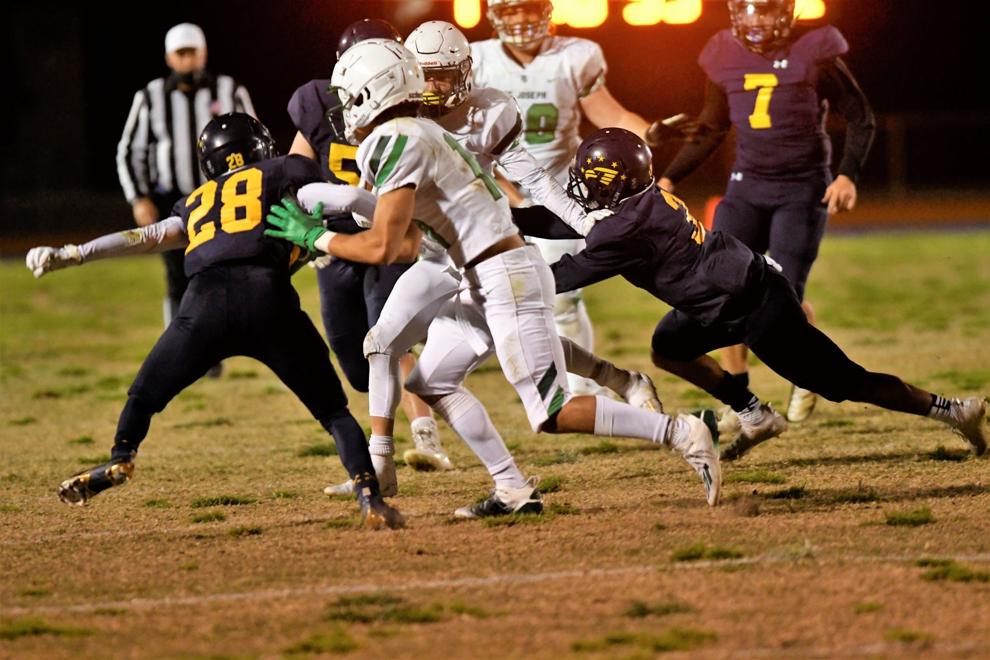 032621 SJHS AGHS 44.JPG
Updated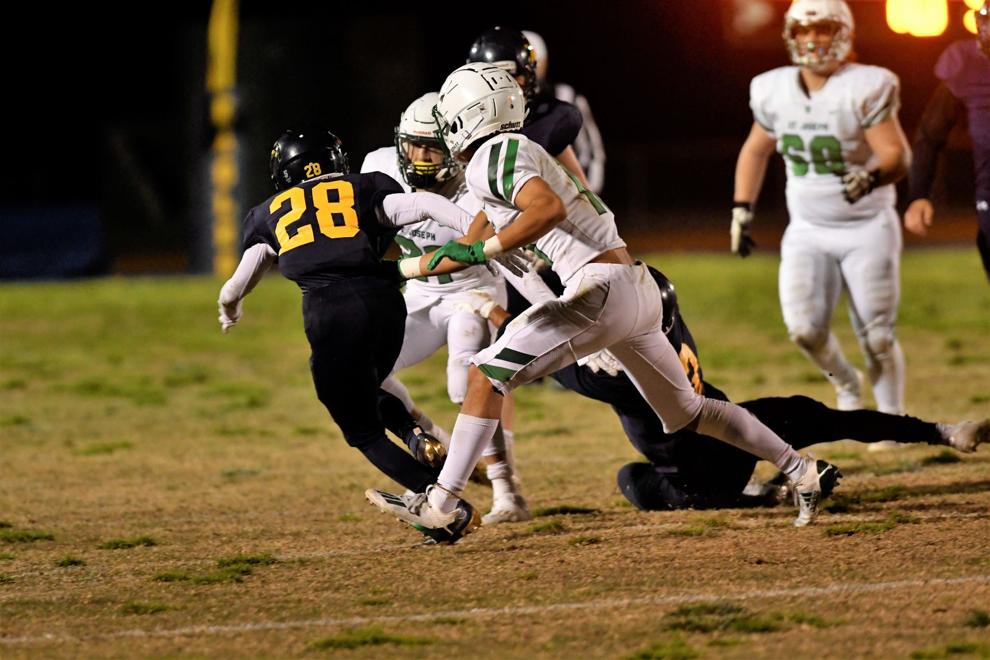 032621 SJHS AGHS 45.JPG
Updated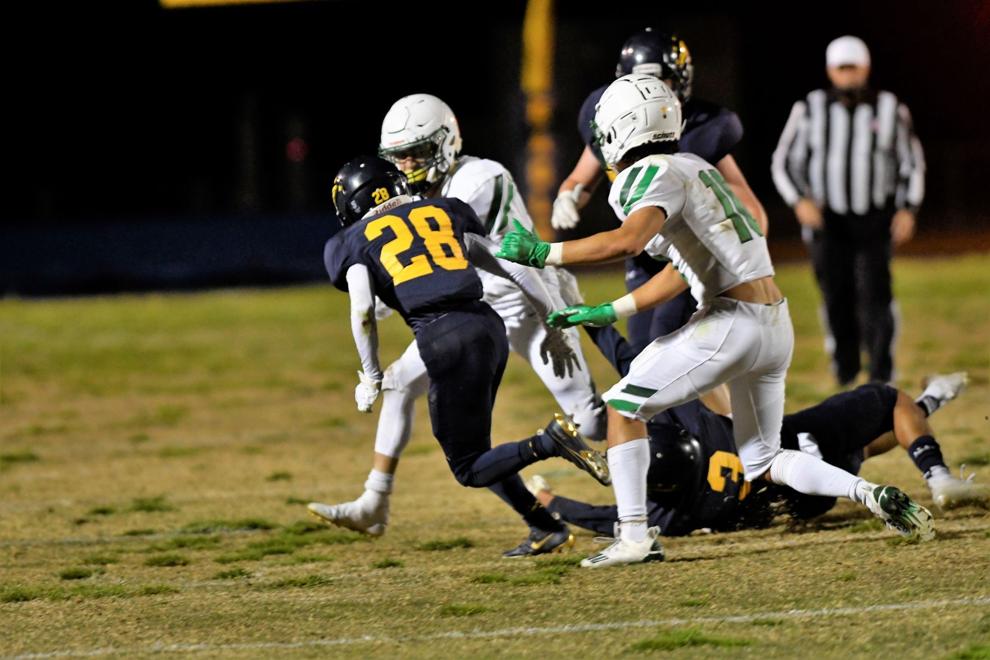 032621 SJHS AGHS 46.JPG
Updated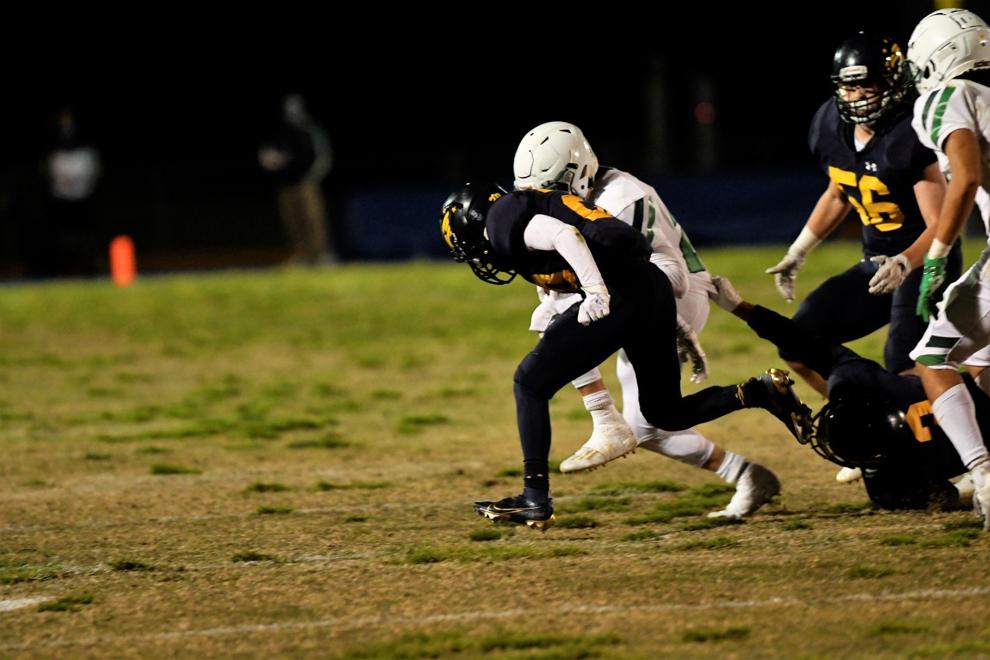 032621 SJHS AGHS 47.JPG
Updated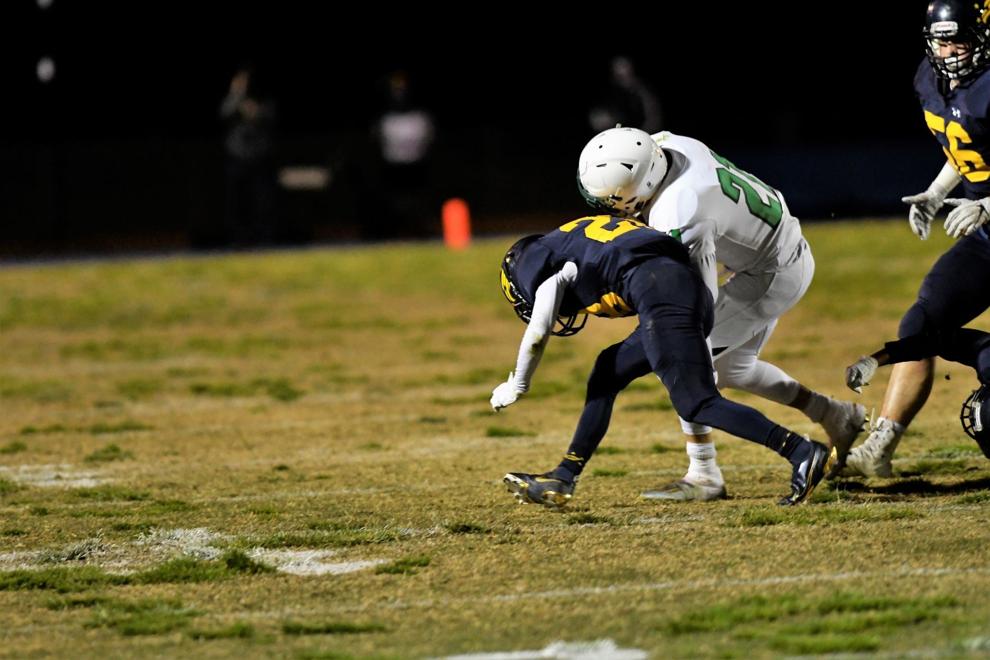 032621 SJHS AGHS 48.JPG
Updated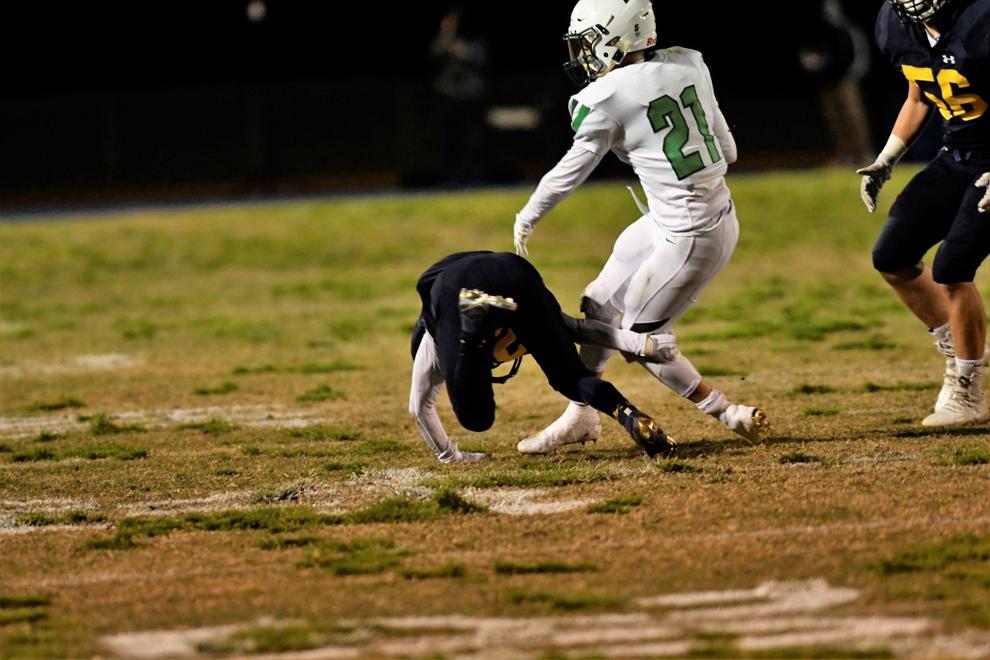 032621 SJHS AGHS 49.JPG
Updated