The Hancock College baseball team scored its first victory of the season in an 8-1 win at Cuesta on Tuesday.
Trevor Garcia, a sophomore out of Santa Maria High, earned the win after punching out 10 batters and allowing just five hits through six innings of work. Lucas Earle, Vance Serrano and Parker Haskell also saw action on the hill. 
The Bulldogs (1-1) scored in the opening frame after a single from Lompoc grad Jeff Ray scored one runner. Hancock had a productive five-run inning in the top of the fourth after a single by Travis Welker plated one run. Joey Freitas then brought two runners home with a single to center field.
Ray earned a second RBI on a sacrifice fly to right field and scored an additional run on an error. Hancock then scored twice on wild pitches in the top of the sixth inning. The Cougars (1-2) scored their lone run in the eighth.
The Santa Ynez High grad Welker led the squad at the plate with a 2-for-2 showing while recording one RBI and three runs. Ray and RJ Clayton also notched multi-hit performances with two apiece. Both teams finished the contest with nine hits and two errors.
St. Joseph grad Zach Morris started in right field for the Cougars and went 1-for-3. Zach Trevino, another former Knight, struck out one in 2/3 innings of relief pitching. 
Hancock will return to action on Thursday with a home game against Cuesta. First pitch is set for 2:30 p.m. at John Osborne Field.
Nipomo 4, Pioneer Valley 2
Justin McKee earned the win after pitching six innings and striking out three in the first Ocean League game of the season.
McKee didn't allow an earned run. Carter Stevens earned the save, pitching the seventh inning and striking out one.
Offensively, Wade Arkinson went 2-for-3 with a run scored. Lucas Ortega and Cole Gilson each went 2-for-4 with an RBI.
Pioneer Valley struck first with two runs in the third. Nipomo then answered with two of its own in the fourth, taking the lead with a run in the fifth and putting the game away with another run in the sixth.
Nipomo has a two-week lay-off thanks to the odd schedule created by the six-team Ocean League setup.
Righetti 13, Atascadero 5
Chris Miller pitched and went 2-for-3 with 4 RBIs for Righetti. Adrian Santini had three-run triple.
Brodie Miller scored twice for Righetti. Junior Matthew Rivas went 2-for-3 with two runs scored. Gavin Long and Mason Schmid each had two hits.
Chris Miller started on the mound and went four innings, allowing two earned. Braydon Gerritsen came on in relief and allowed three hits over three innings, shutting out the Greyhounds.
Righetti now 6-3 on the season and 1-0 in the Mountain League. They'll host Atascadero in a doubleheader on Saturday.
Arroyo Grande 13, St. Joseph 3
The Eagles moved to 9-0 on the season with a big win to start league play.
Justin Trimble hit a two-run home run as Ryan Tayman and Sam Caulder also drove in two runs apiece.
Junior Kaden Tynes went 2-for-3 with two runs and an RBI. Ethan Royal, a senior, went 2-for-4. 
Noah Skarda went 2-for-3 with an RBI for the Knights.
Cabrillo 5, Lompoc 3
Cabrillo moved to 2-0 against Lompoc this spring as AJ Simmons had two RBIs in the win.
Trevor Jure went five strong innings for the Conqs, allowing four hits.
Elijah Bobo had two hits for the Braves.
St. Joseph 16, Santa Maria 3
The Knights had 18 hits in the win as Dylan Prandini had two hits, two runs and three RBIs. 
CharliRay Escobedo and Briana Muñoz threw three innings each. Escobedo and Muñoz also drove in two runs apiece.
Annisa Ordoñez had three RBIs for the Knights. 
Santa Maria is now 2-1 on the season as St. Joseph improved to 7-5.
Righetti 9, Pioneer Valley 2
Jordyne Sarellano threw a complete game three-hitter for Righetti.
Maddie Millan finished 3-for-5 with a triple as Rianna Dulay and Julia Arellano each went 2-for-4 with a double. Amaya Estrada went 2-for-4.  
Briana Reitmeier allowed just one hit over seven innings while striking out nine for the Braves in a shutout win.
Reitmeier also homered for Lompoc in the fifth inning. Lompoc had 11 hits as Rita Hernandez, Haley Larsh, Audrey Elizondo and Montgomery Avery each had multiple hits. 
Sekai Mitchell pitched for Cabrillo and went six innings, striking out one. 
St. Joseph 2, Paso Robles 1 (Tuesday)
After the game was tied 1-1 at half, the Knights got past the Bearcats on Tuesday.
Paso Robles scored first in 21st minute before the Knights added a goal in the 32nd minute and the winner in the 57th.
Kaihla Lopez scored on a dazzling 30-yard shot for the Knights' first goal.
Natalie Lima tossed a long throw in to Monica Zepeda, who sneaked the shot past the goalie for a 2-1 lead.
Genesis Rodriguez made six saves for the Knights.
"I would say that Bella Cosma was just amazing," St. Joseph coach Al Garcia said. " She was moving through players like butter."
St. Joseph is now 1-0 in Mountain League games and 3-1-1 overall. They play at Righetti at 7 p.m. Thursday.
Nipomo 3, Pioneer Valley 1 (Tuesday) 
Nipomo lead 2-1 at the break and added another goal in the second half to win 3-1.
Nipomo's goals were scored by Emely Graciliano, assisted by Annette Vargas; and by Ximena Hinojosa-Perez, on an assist by Iliana Murgia.
The third Nipomo goal came from Hinojosa-Perez, who put the ball in the goal on a goalie deflected shot taken by Murgia.
Nipomo remains in first place in the Ocean League with a 4-0 record.
St. Joseph 231, Paso Robles 235
Quinn Murray shot a 37 to lead the Knights and earn medalist honors.
Caleb Rodriguez and Noah Gordillo each shot 45 for the Knights. Mason Armstrong carded a 51 and Ty Gamble shot 53 at the Paso Robles Golf Club. 
Santa Ynez girls 268, Lompoc 362
Santa Ynez boys 244, Lompoc 315
The Pirates teams beat their Braves counterparts in Channel League matches at the Alisal River Course in Solvang. The teams played nine holes.
Medalist Bridget Callaghan led the Santa Ynez girls with a 49. Emily Ruiz (50), Jordan Hartley (54), Sylvia Kostrzewa (54) and Ali Swanitz (59) followed for the Pirates.
Aunyce DeLuna led the Braves with a 64. Teammates Sydney Brooks (69), Gaby Machel (70), Maya Pacheco (79) and Jennalyn Bellerose (80) followed.
Lompoc's Adam Beck was the medalist in the boys match with a 41, but Santa Ynez prevailed.
Marcelo Andrade led the Pirates with a 44. Nolan McClurg (45), Jackson St. Denis (49), Owen Hirth (50) and Jaxon Hurnblad (56) followed.
Lawson Mendez (60), Braden Flaherty (69), Kellon Flaherty (72) and Cameron Garcia (73) followed Beck for the Braves.
Kaitlyn Thompson swept three sets and dropped just one game at No. 1 singles, helping the Pirates beat the Braves in a Channel League match.
Alice Linane dropped six games en route to sweeping three sets at No. 3 singles for Santa Ynez. The Pirates' doubles tandems of Sophie Curti and Alana Hinkens, and Isabella Curti and Tessa Haws each swept three sets.
Diana Alcantara and Deanna Ramirez both earned a singles point for the Braves. Sofia Larios and Miranda Felix won a set at No. 1 doubles for Lompoc.
Photos: Trevor Garcia's days on the diamond
022720CuestaAHC03.JPG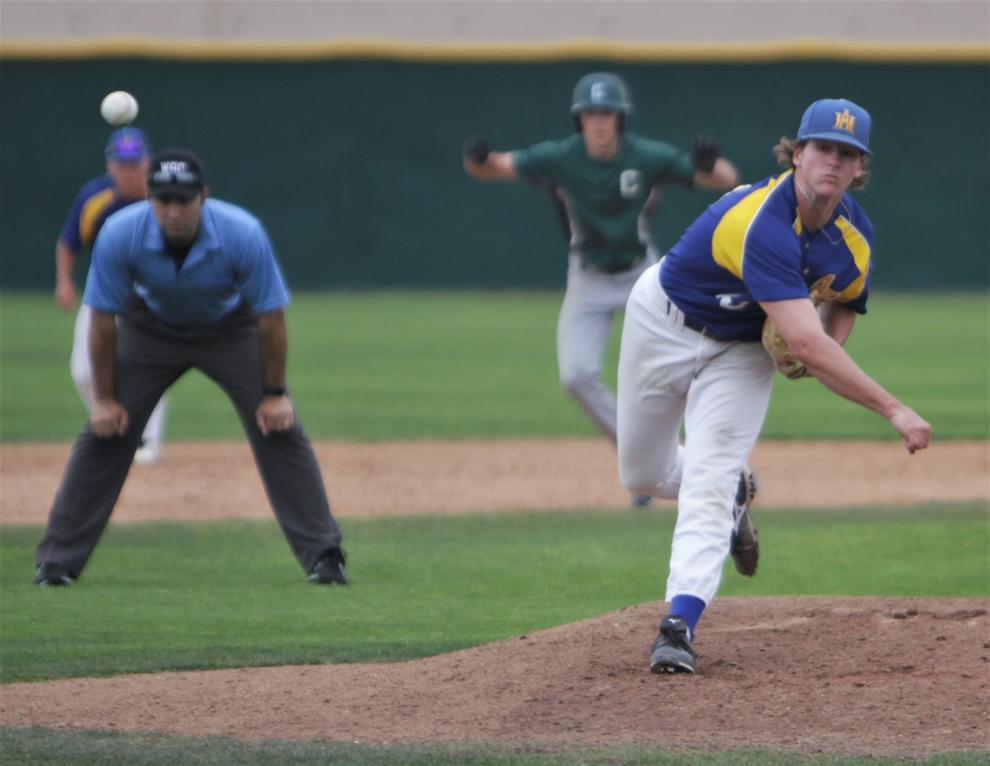 022720CuestaAHC06.JPG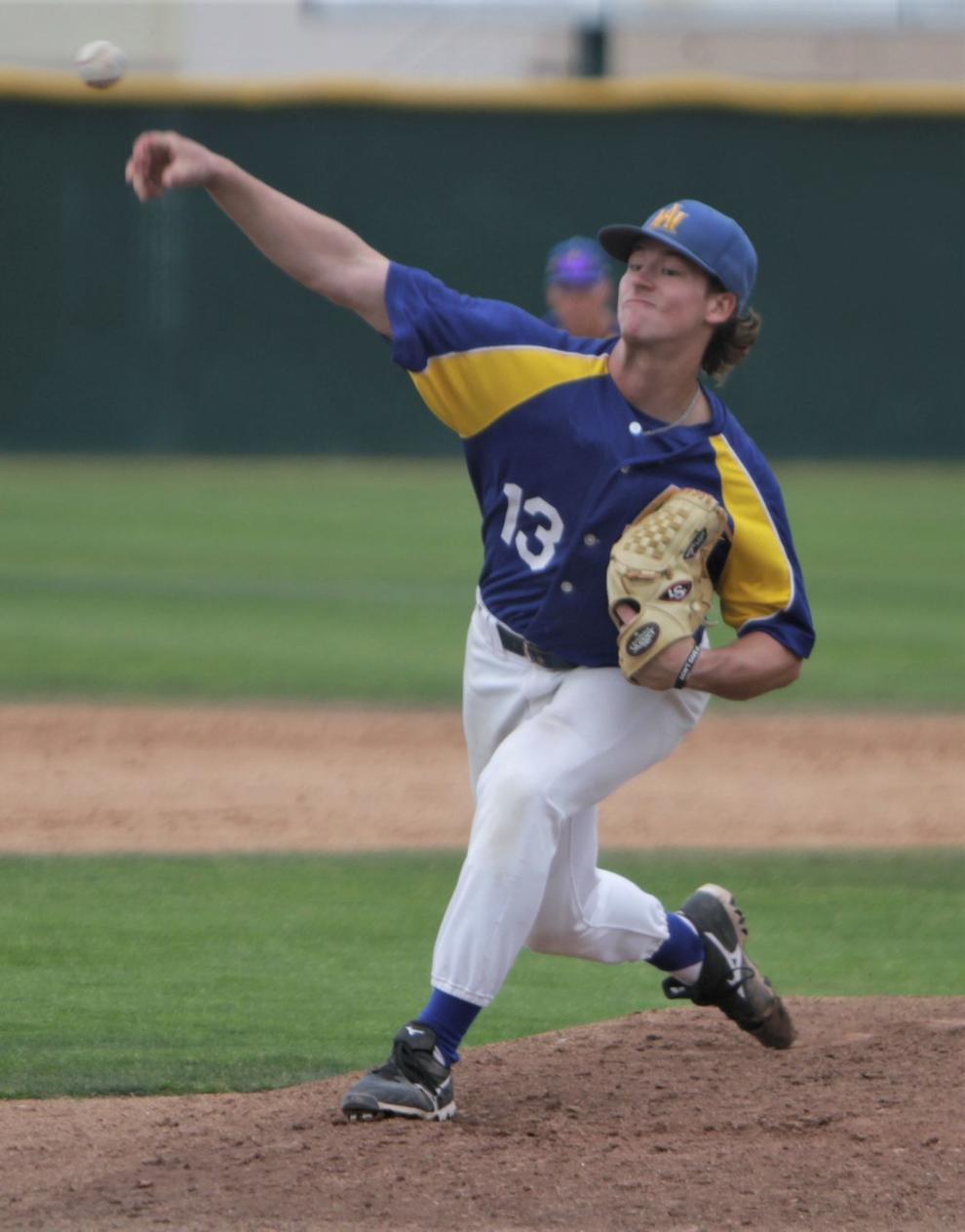 022720CuestaAHC10.JPG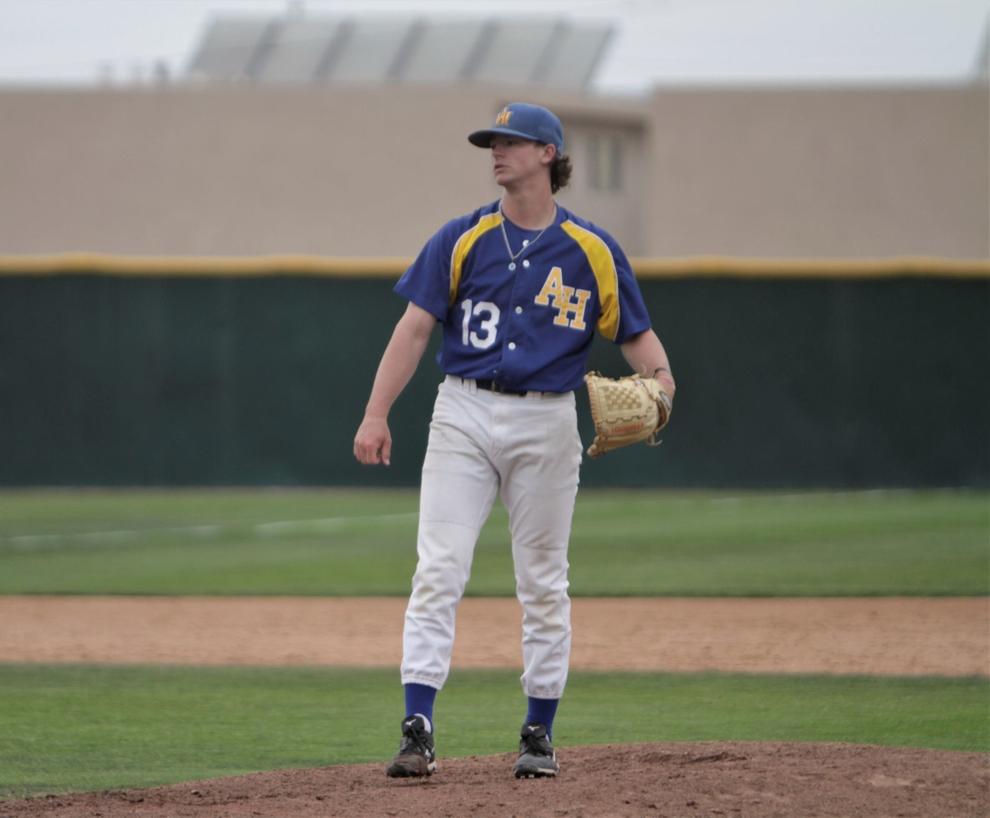 012720 Hancock baseball preview 01.jpg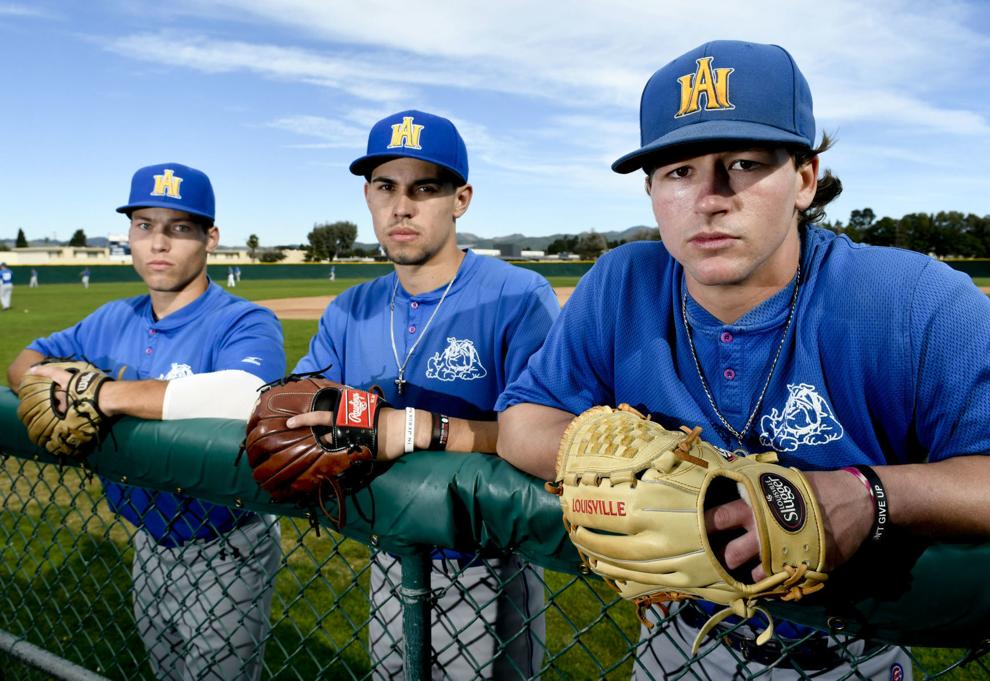 012720 Hancock baseball preview 02.jpg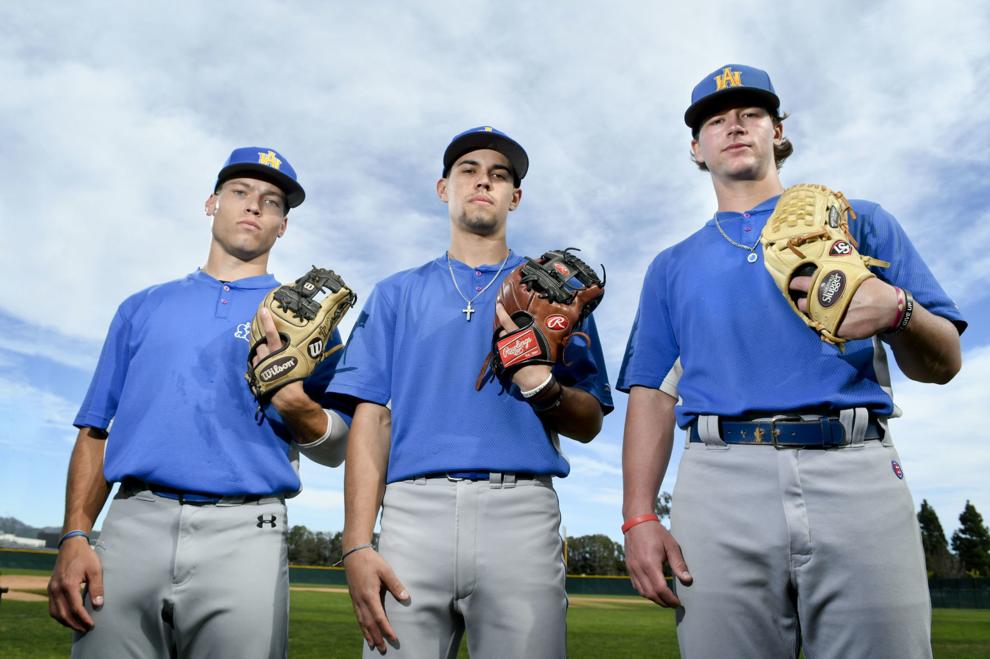 030419AHC01.JPG
012619 Hancock vs LA Pierce 05.jpg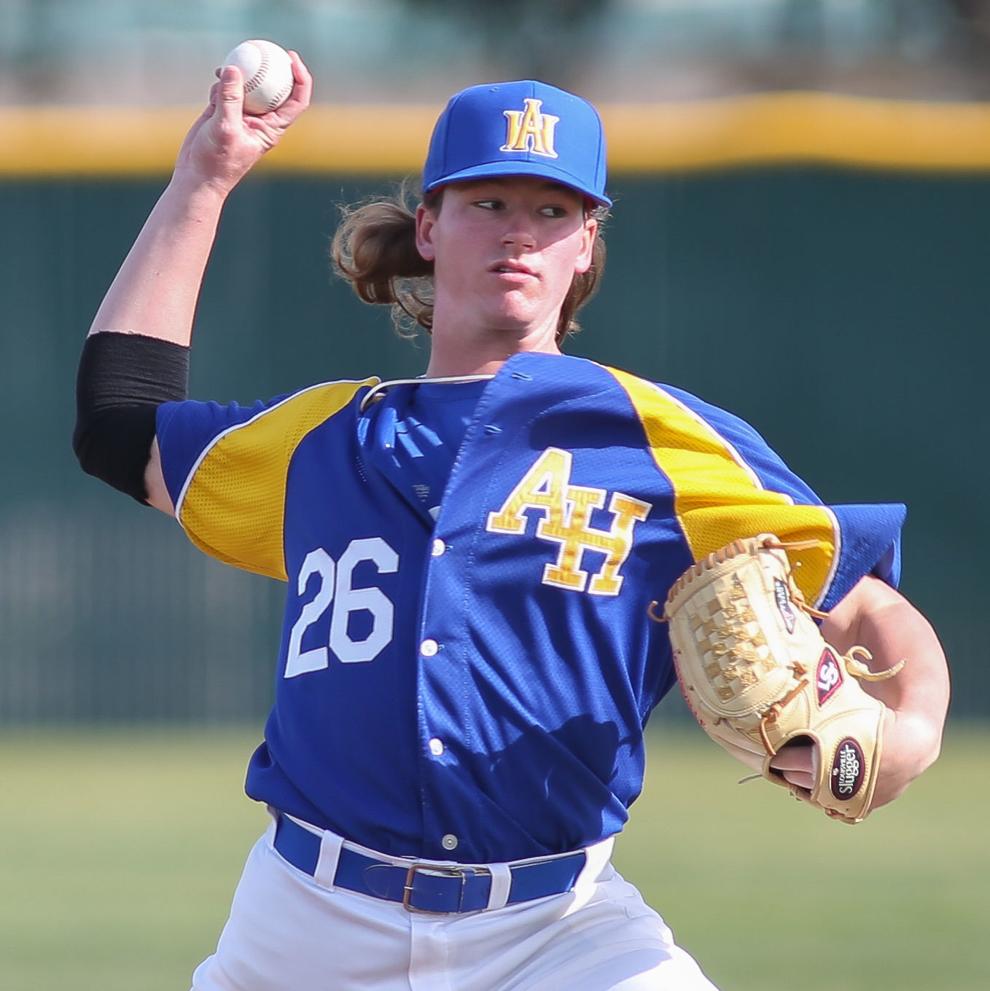 012619 Hancock vs LA Pierce 11.jpg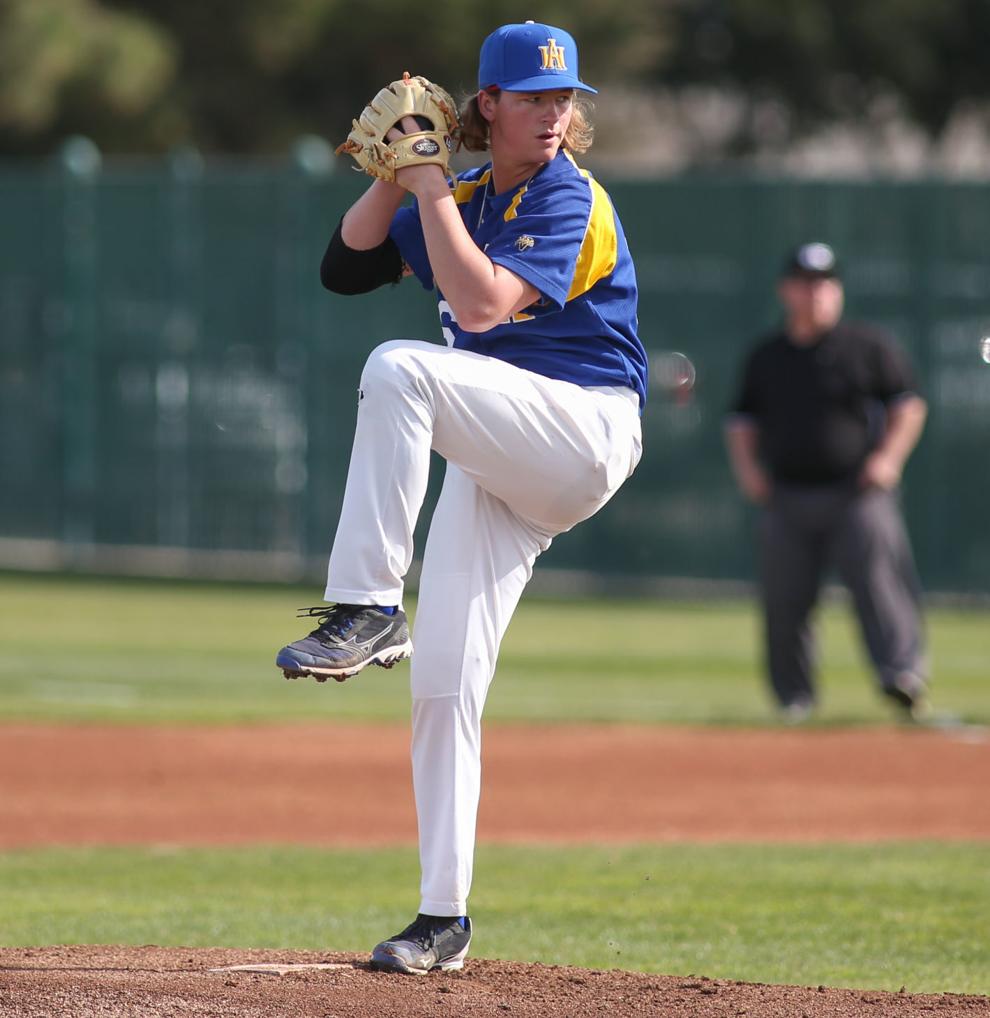 061318 Cubs Packers baseball 08.jpg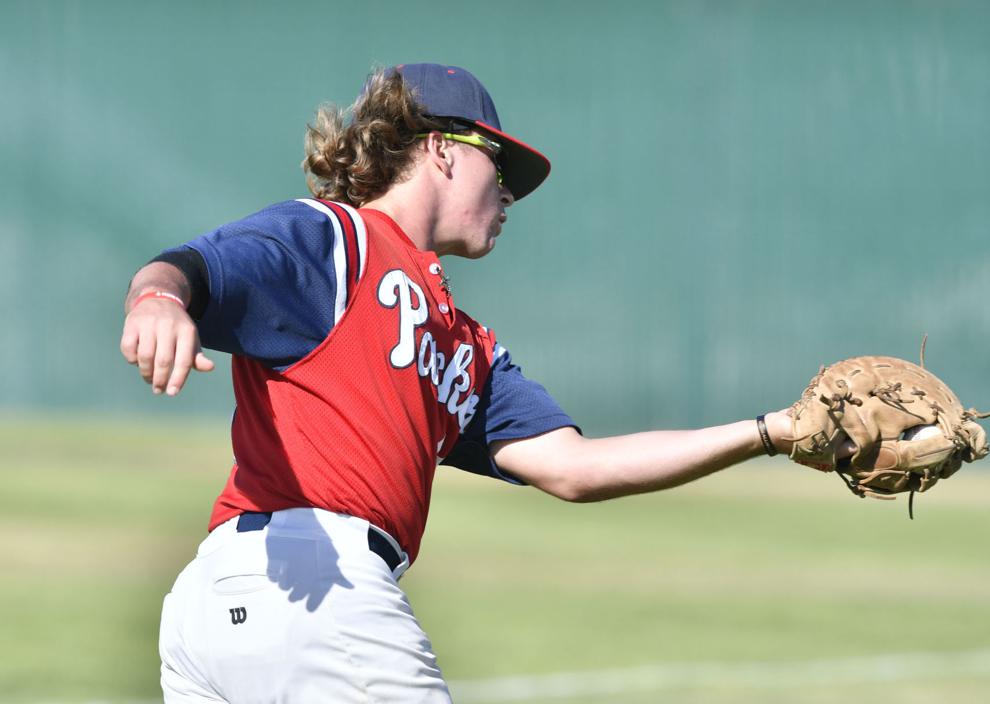 042718 SY SM baseball 02.jpg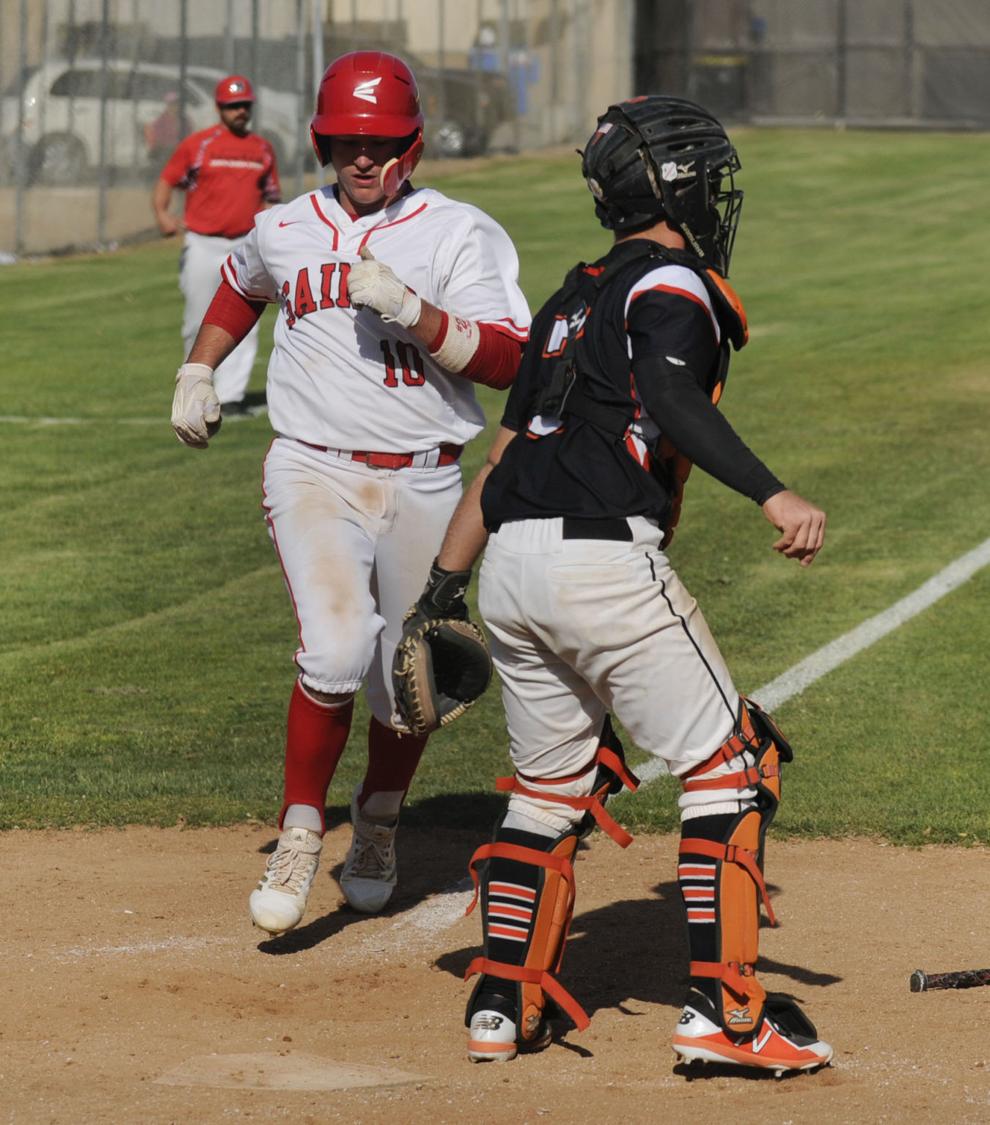 Savannah Trenkle: Second Team infielder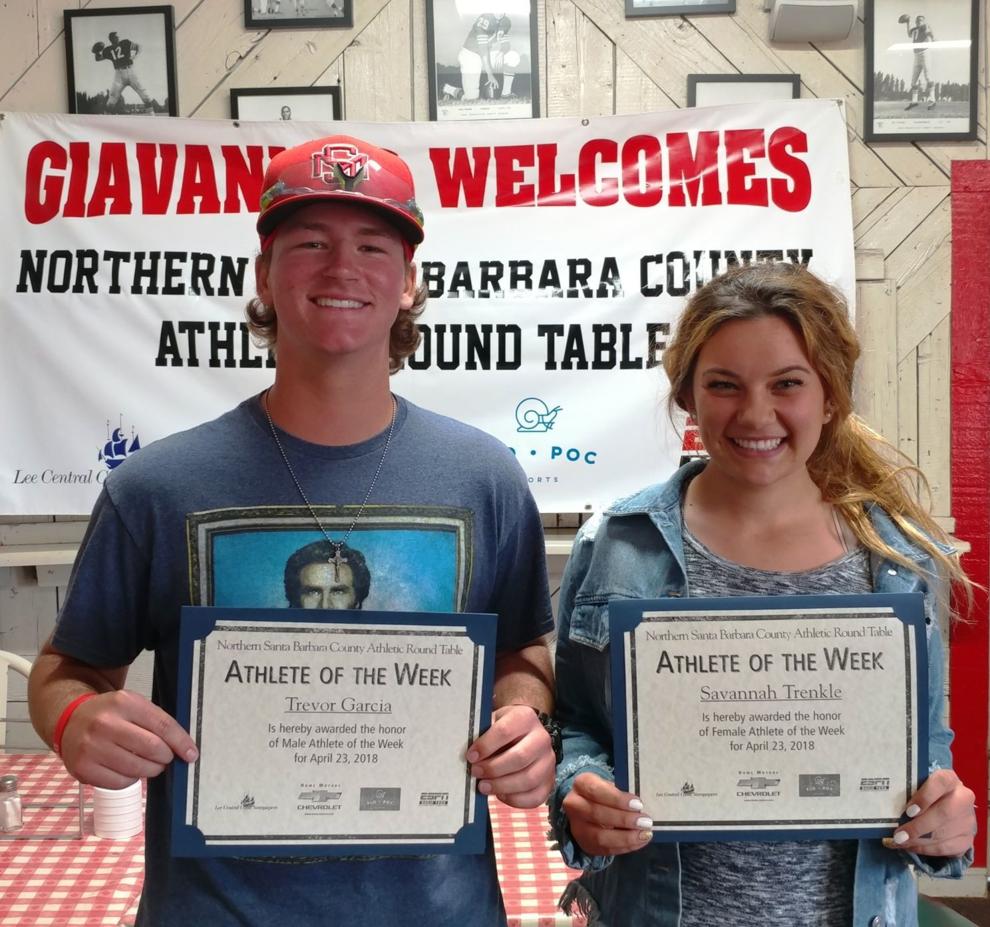 041118OASM26.JPG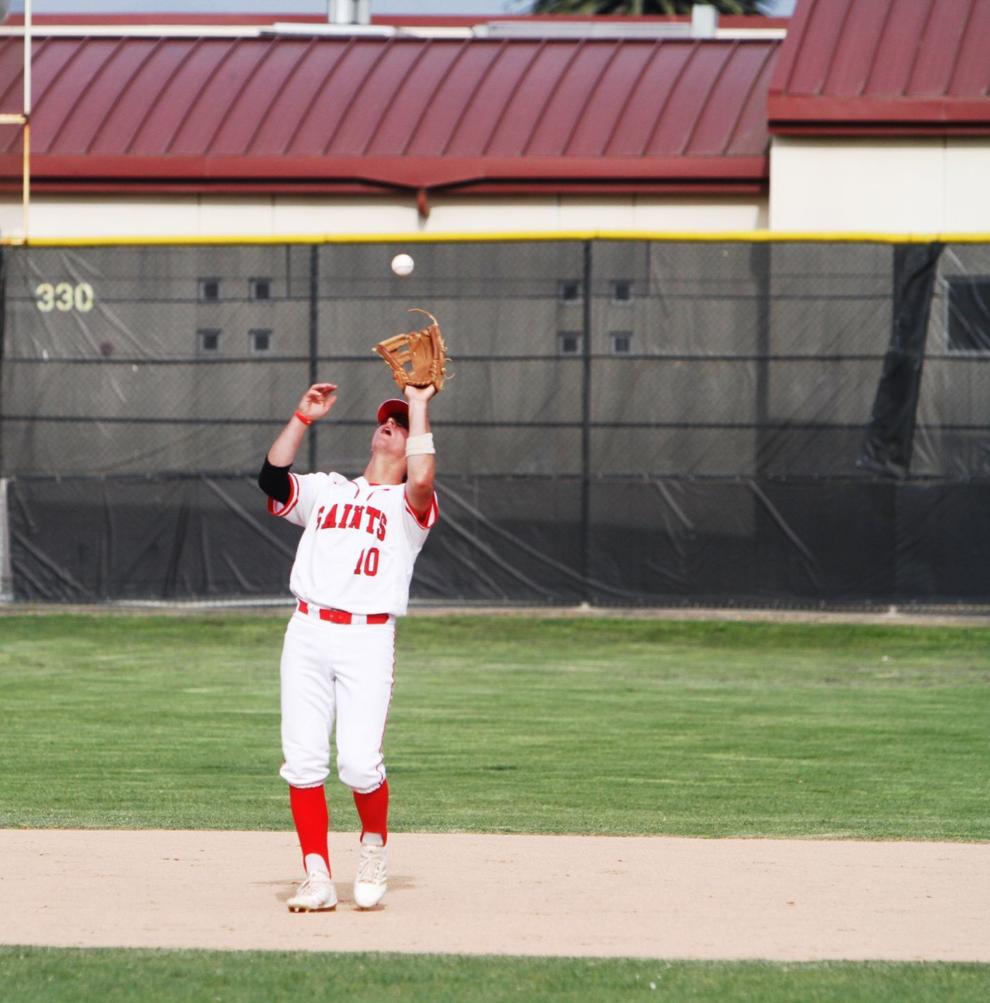 041118OASM31.JPG
041118OASM01.JPG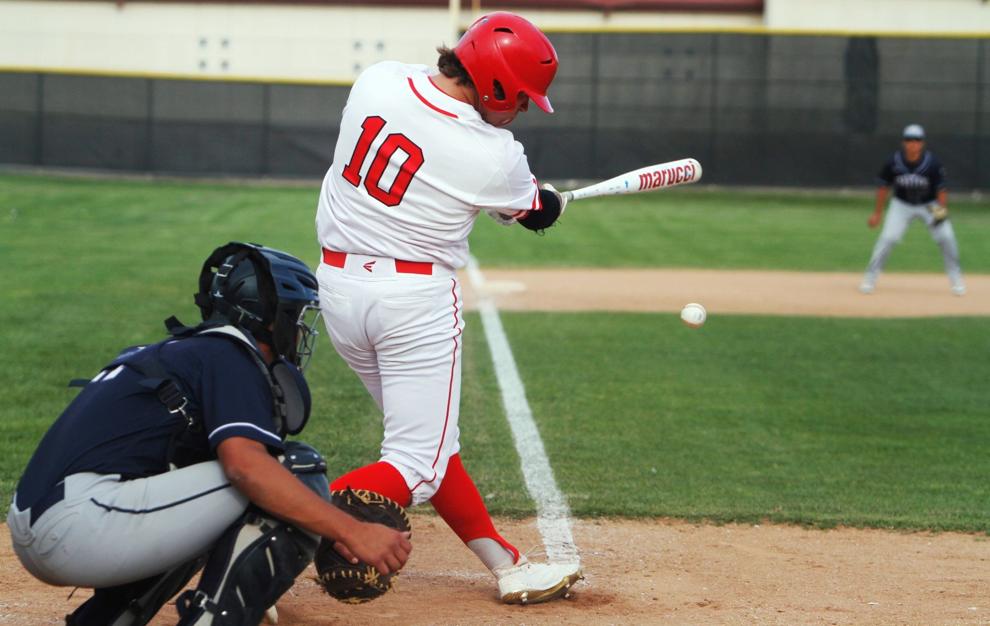 040418 San Lo SM baseball 05.jpg
040318SMHSBSB07.JPG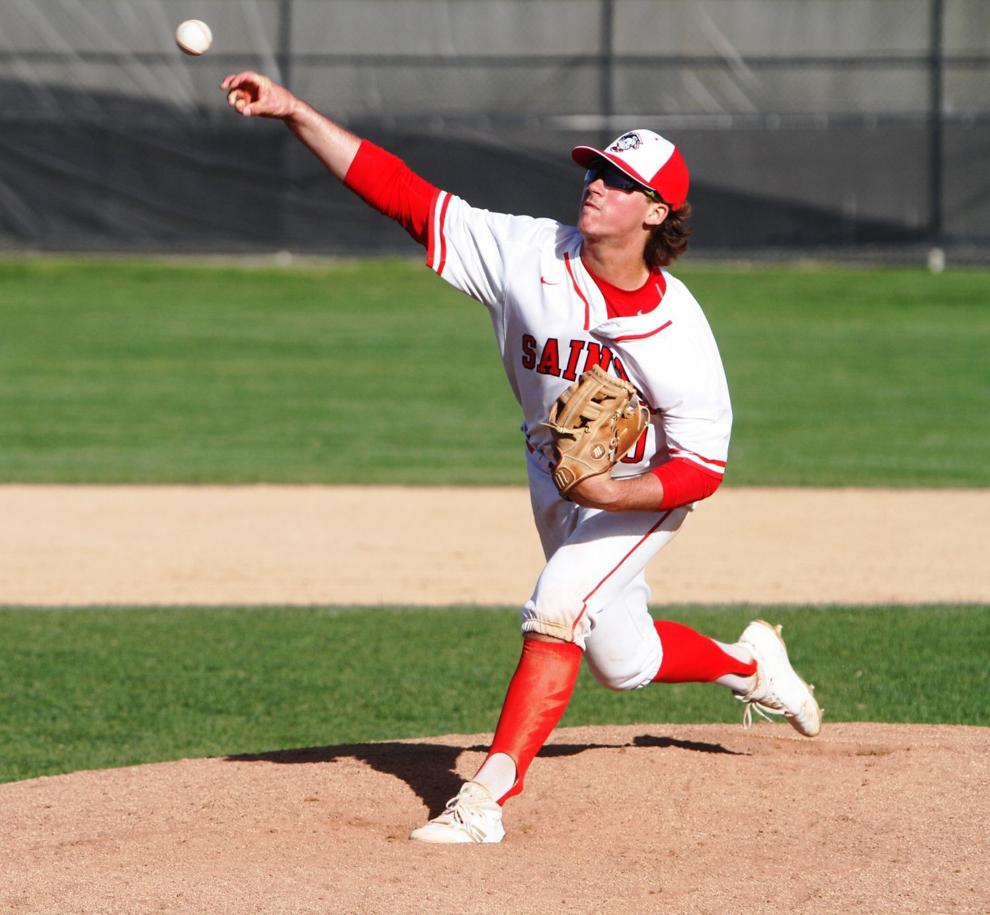 040318SMHSBSB08.JPG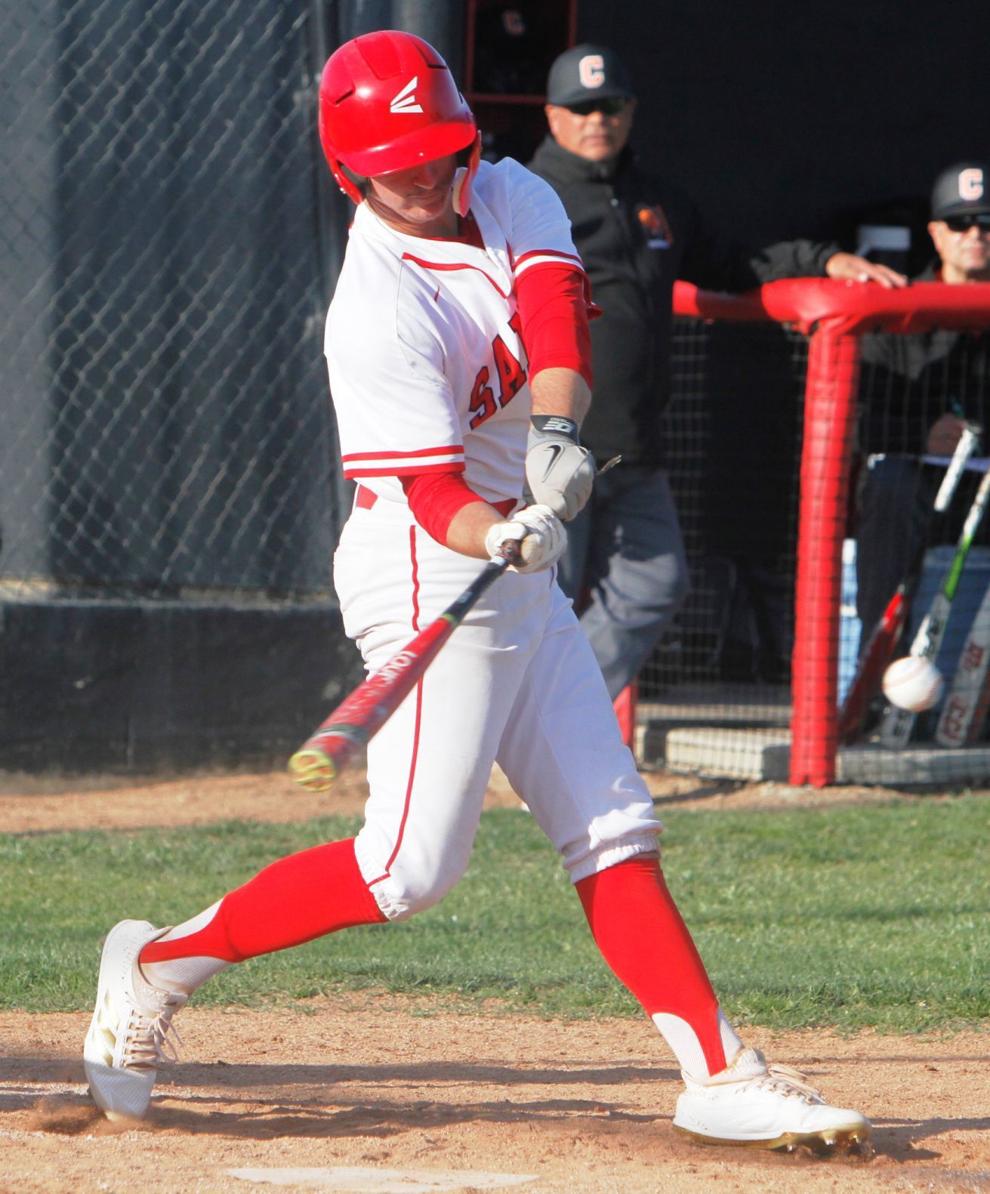 Trevor Garcia.JPG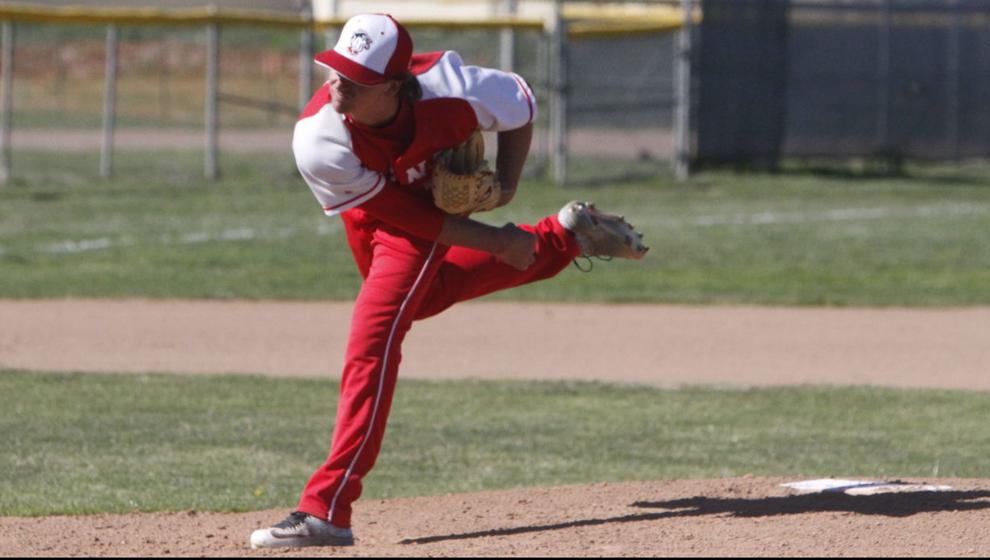 Utility Player of the Year - Trevor Garcia - Santa Maria High School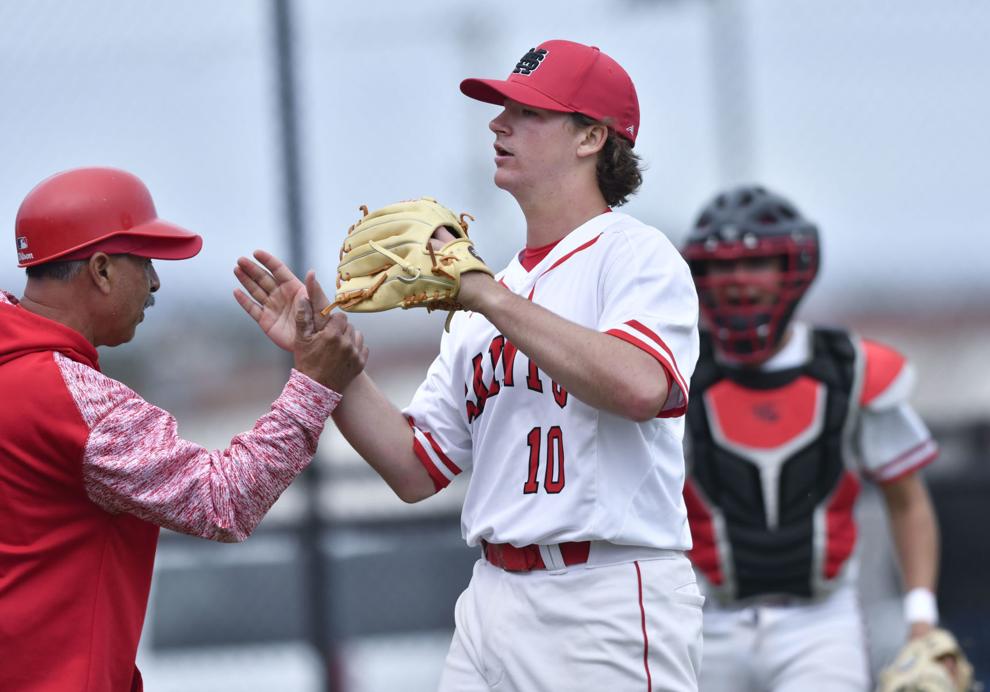 031218 SY SM baseball 02.jpg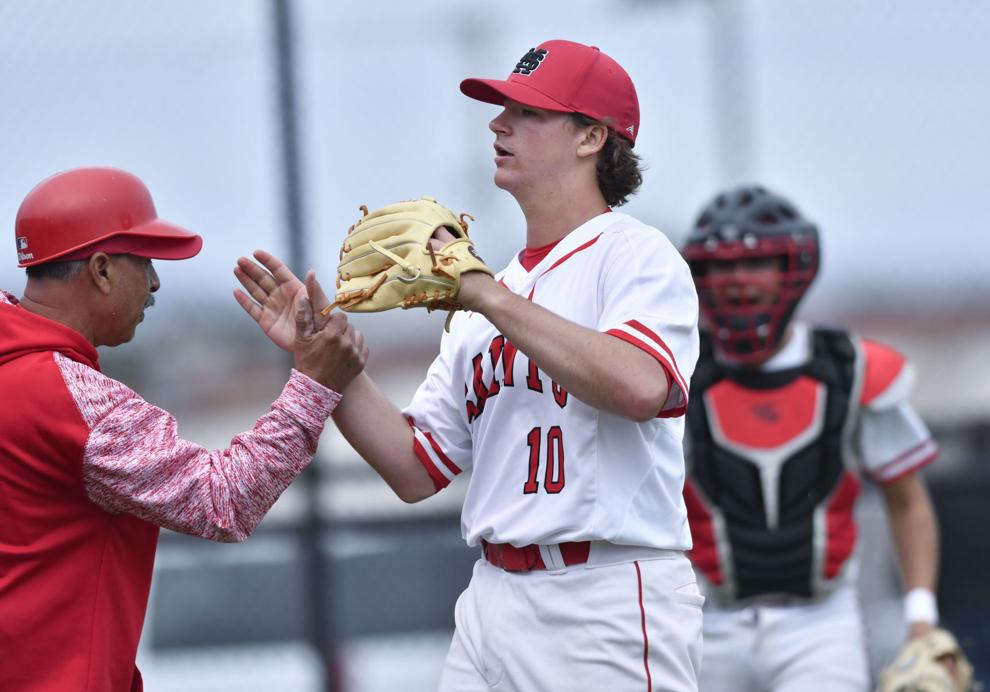 022818SMLHSBSB06.JPG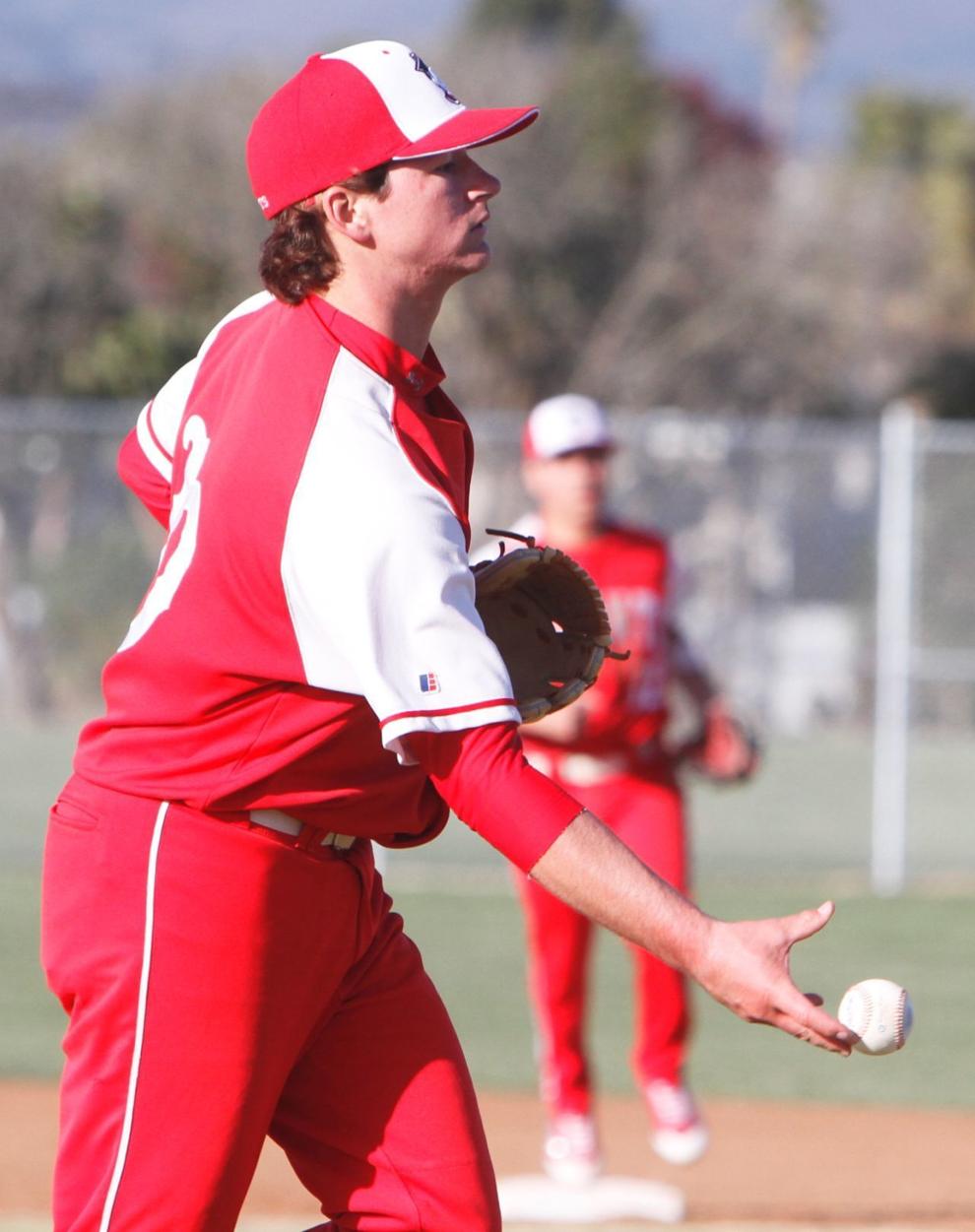 022818SMLHSBSB10.JPG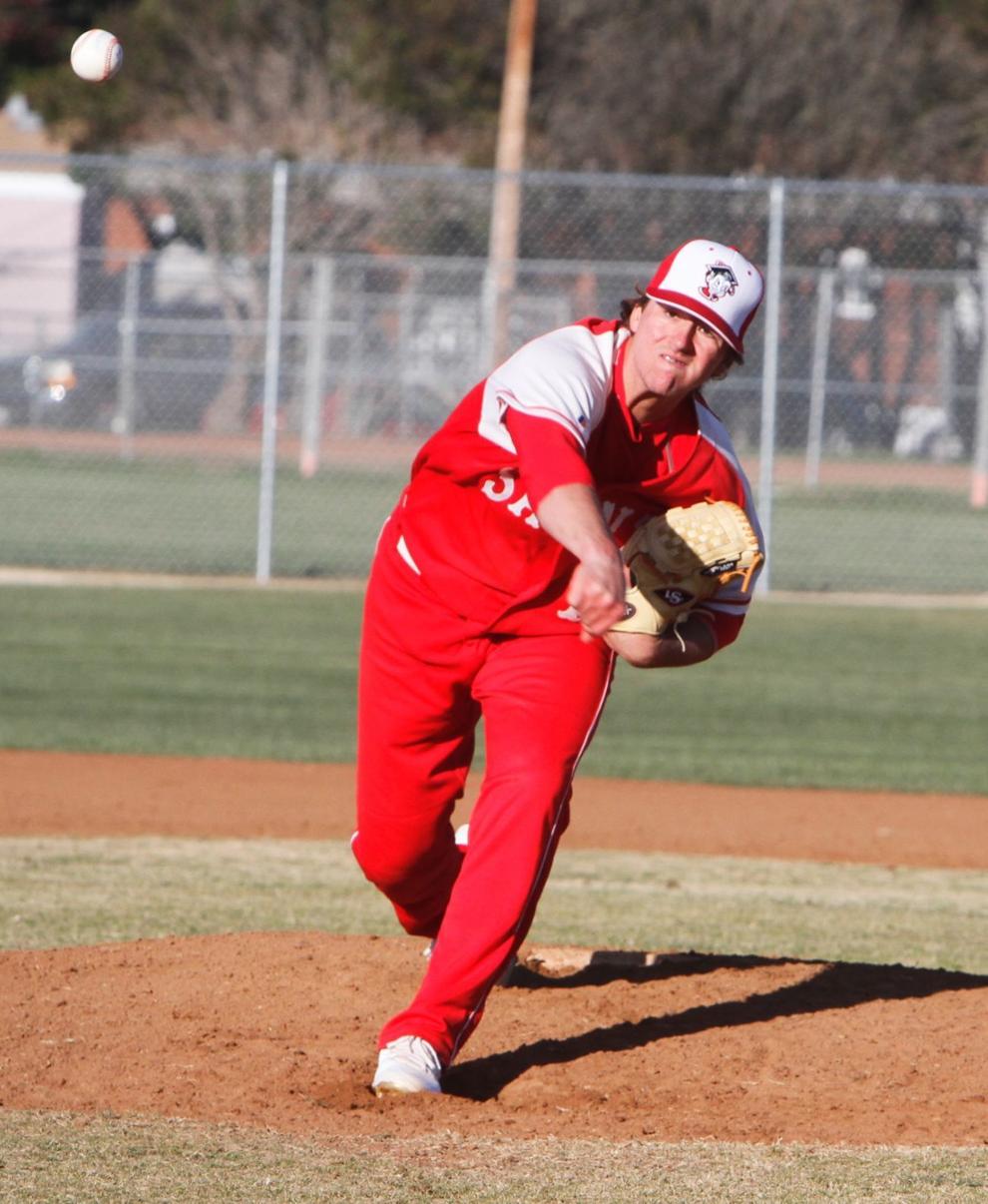 022818SMLHSBSB11.JPG
111617 Righetti Signings 03.jpg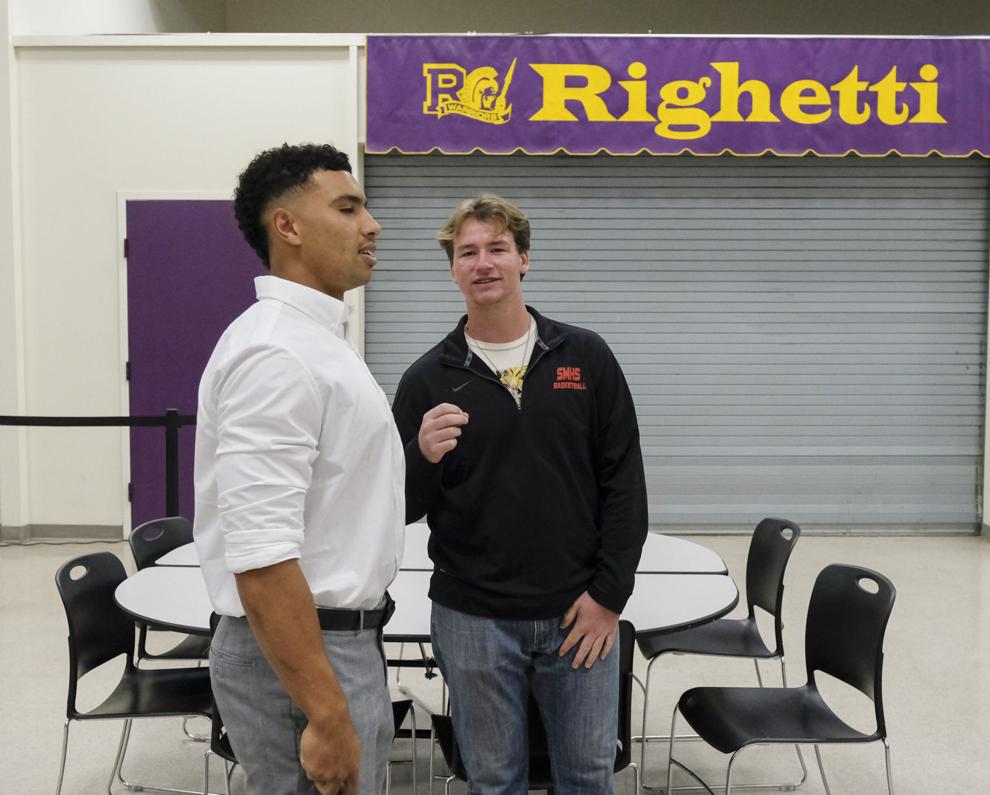 071417 Packers Reds baseball 04.jpg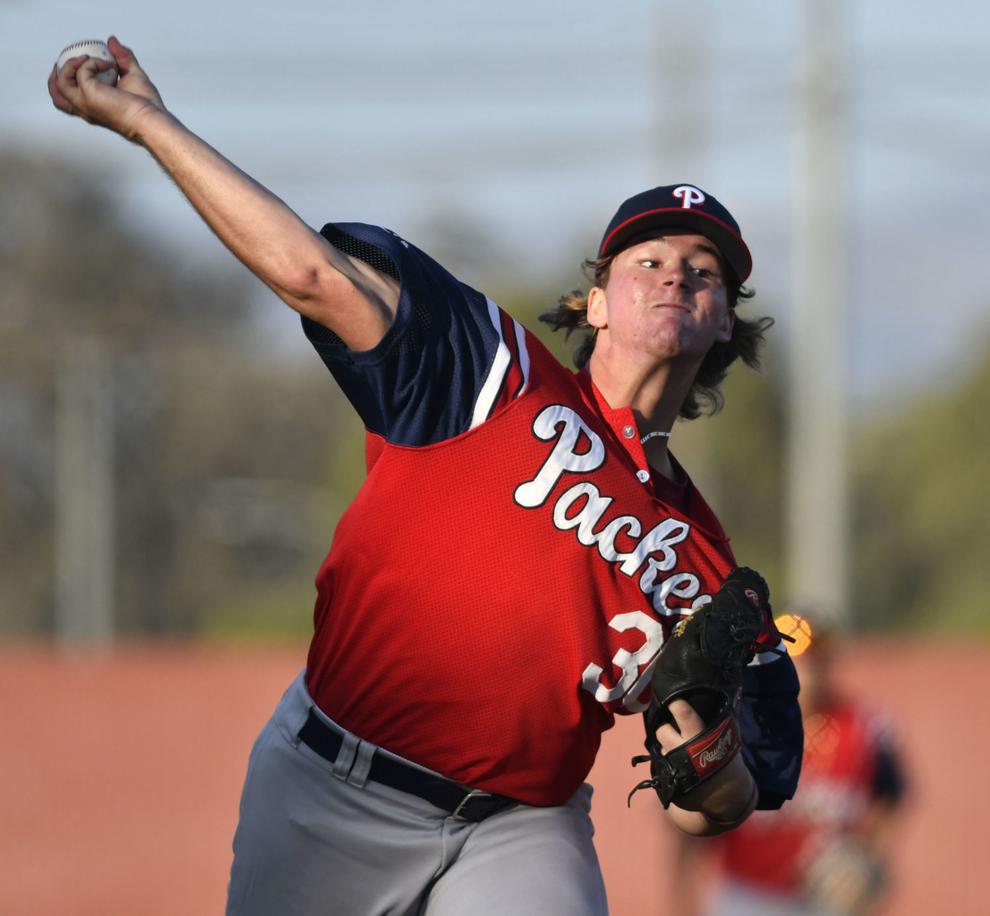 062317 SM baseball honored 01.jpg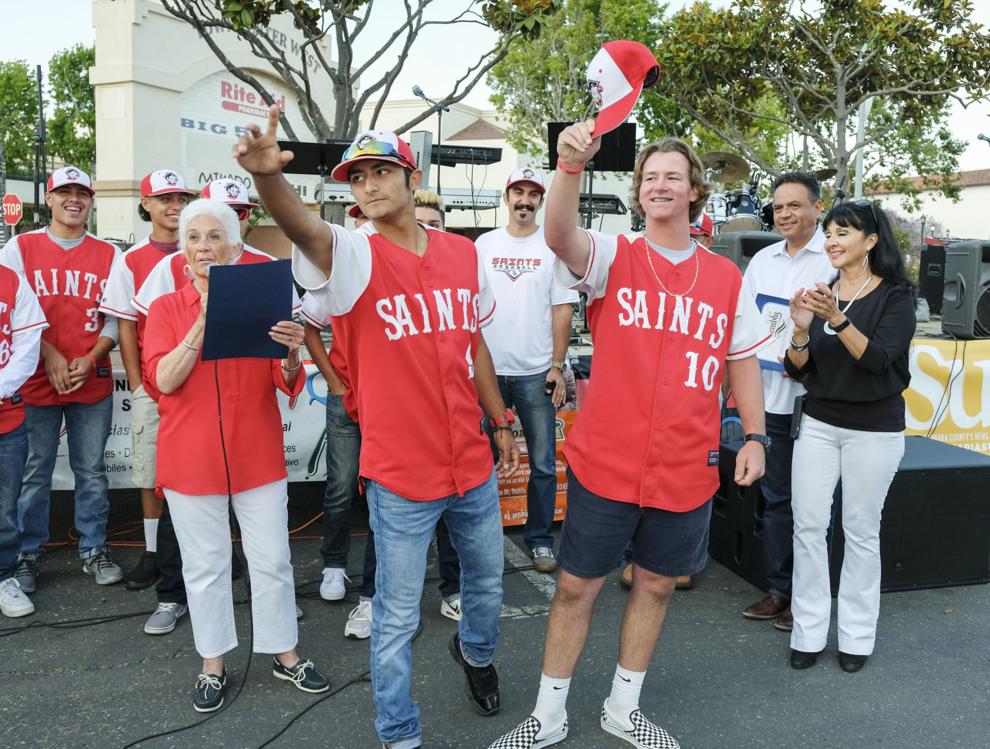 062317 Santa Maria Baseball Honored 01.jpg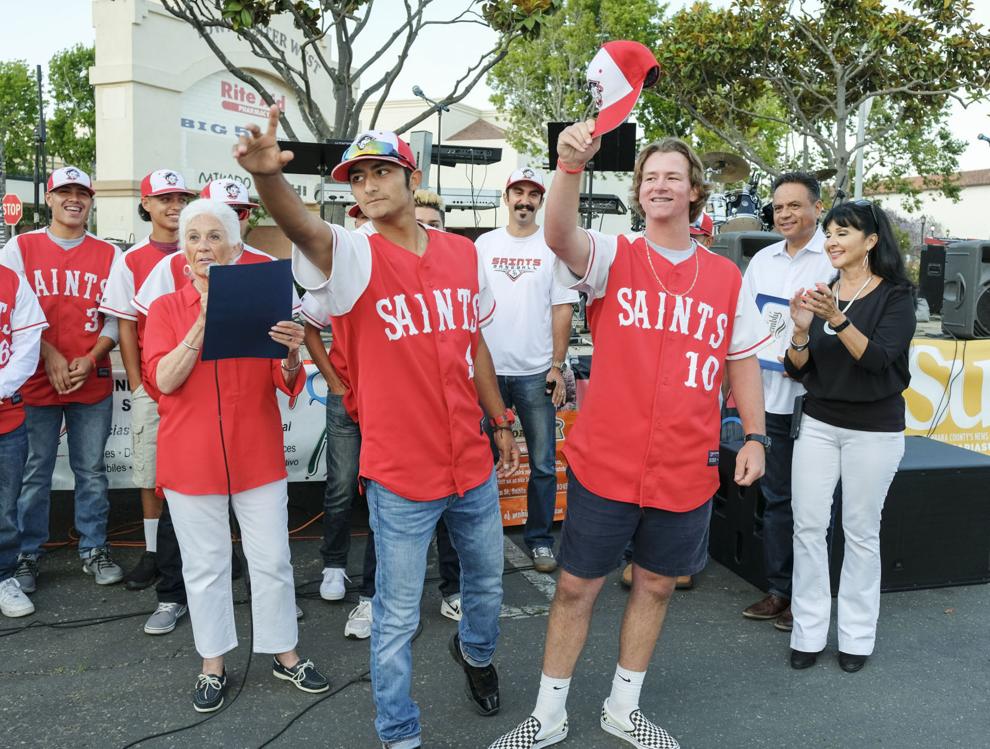 Saints CIF championship 11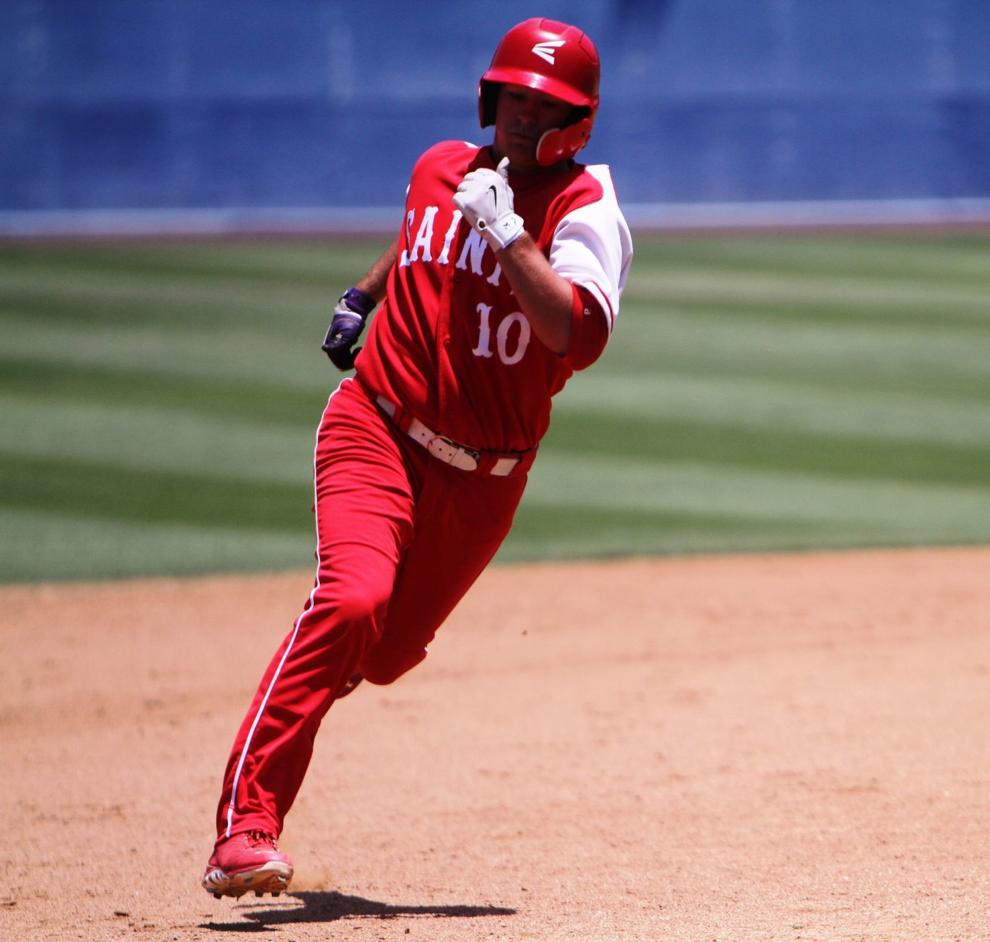 Saints CIF championship 12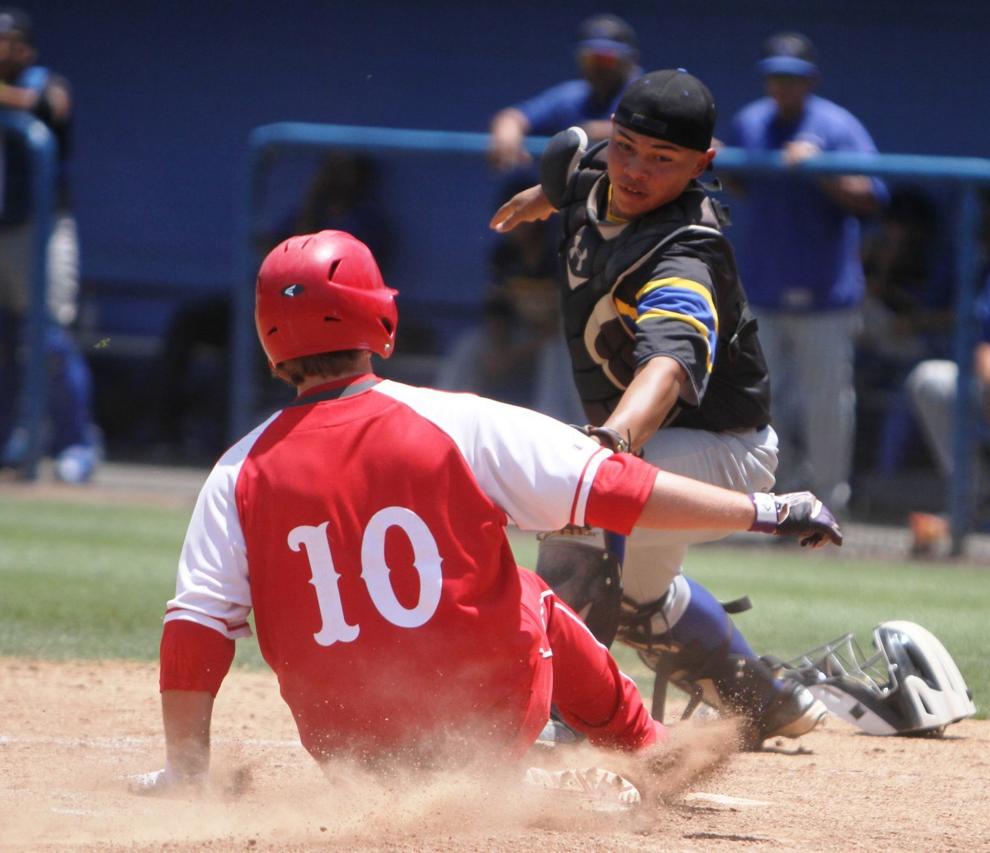 Saints CIF championship 06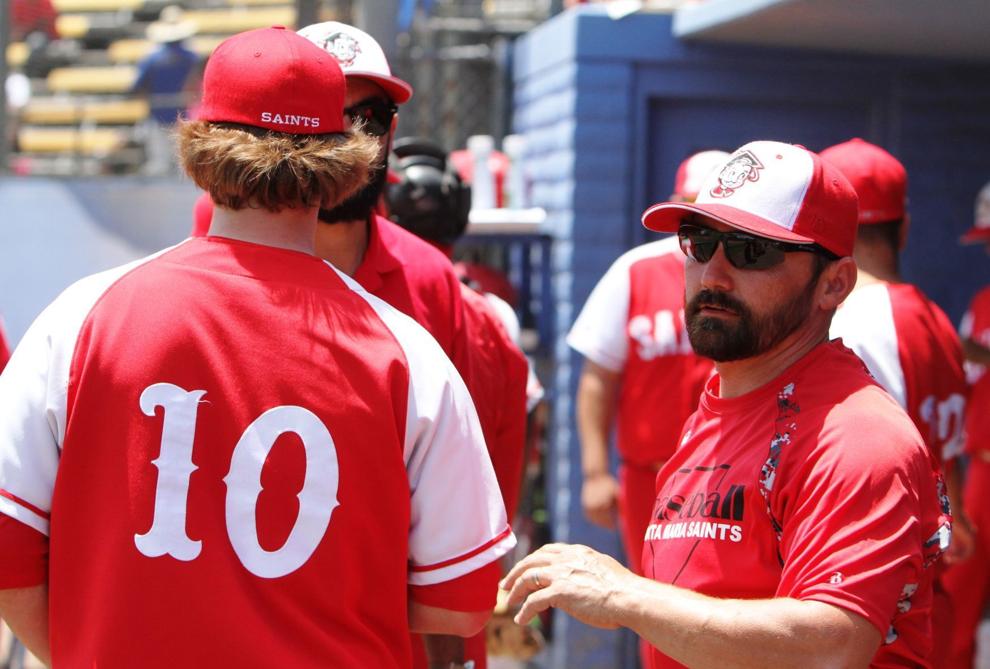 Saints CIF championship 08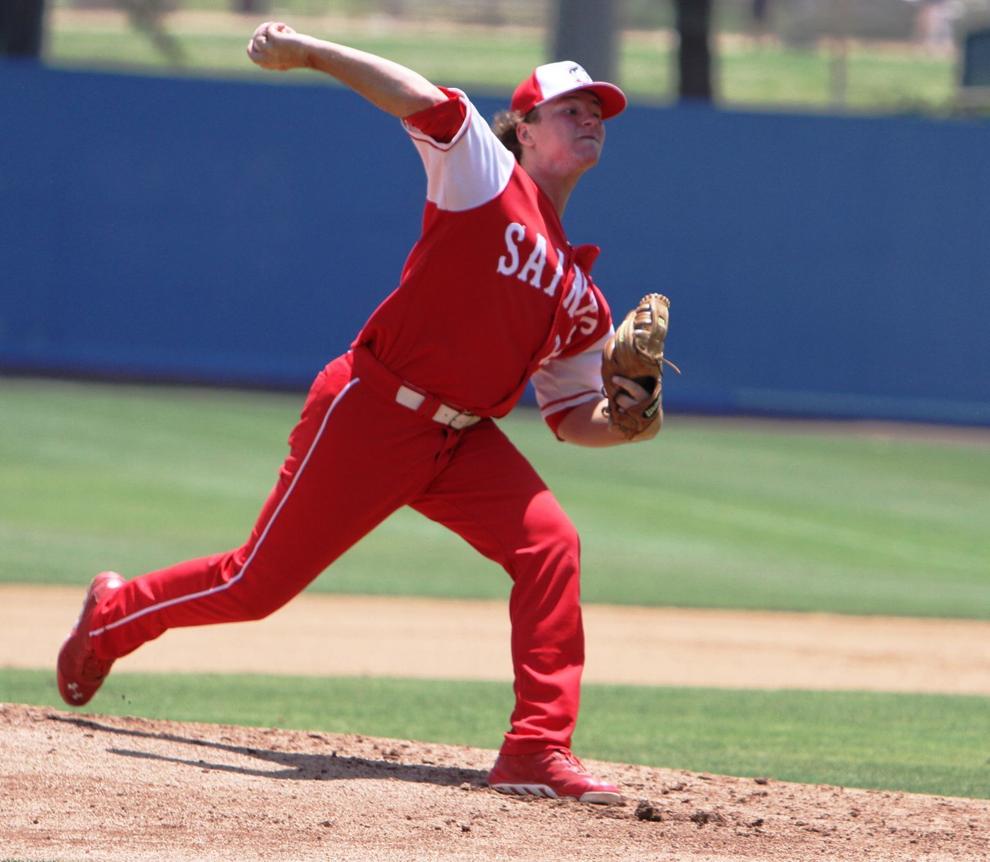 Saints CIF championship 01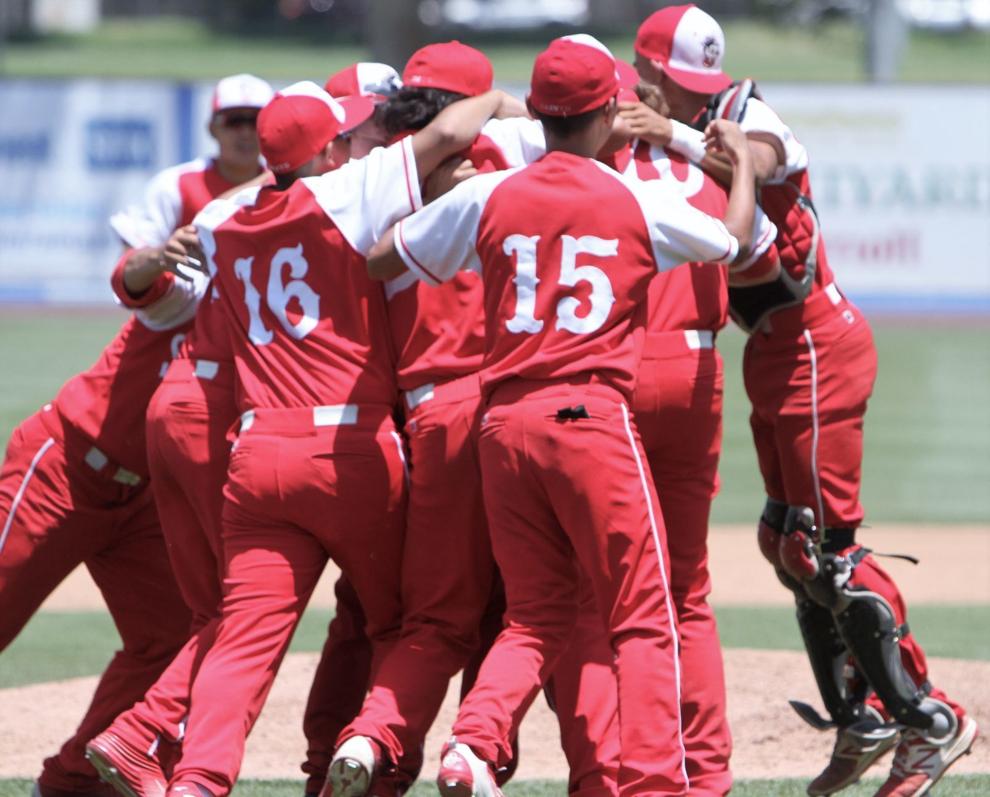 053017SMHSCIF10.JPG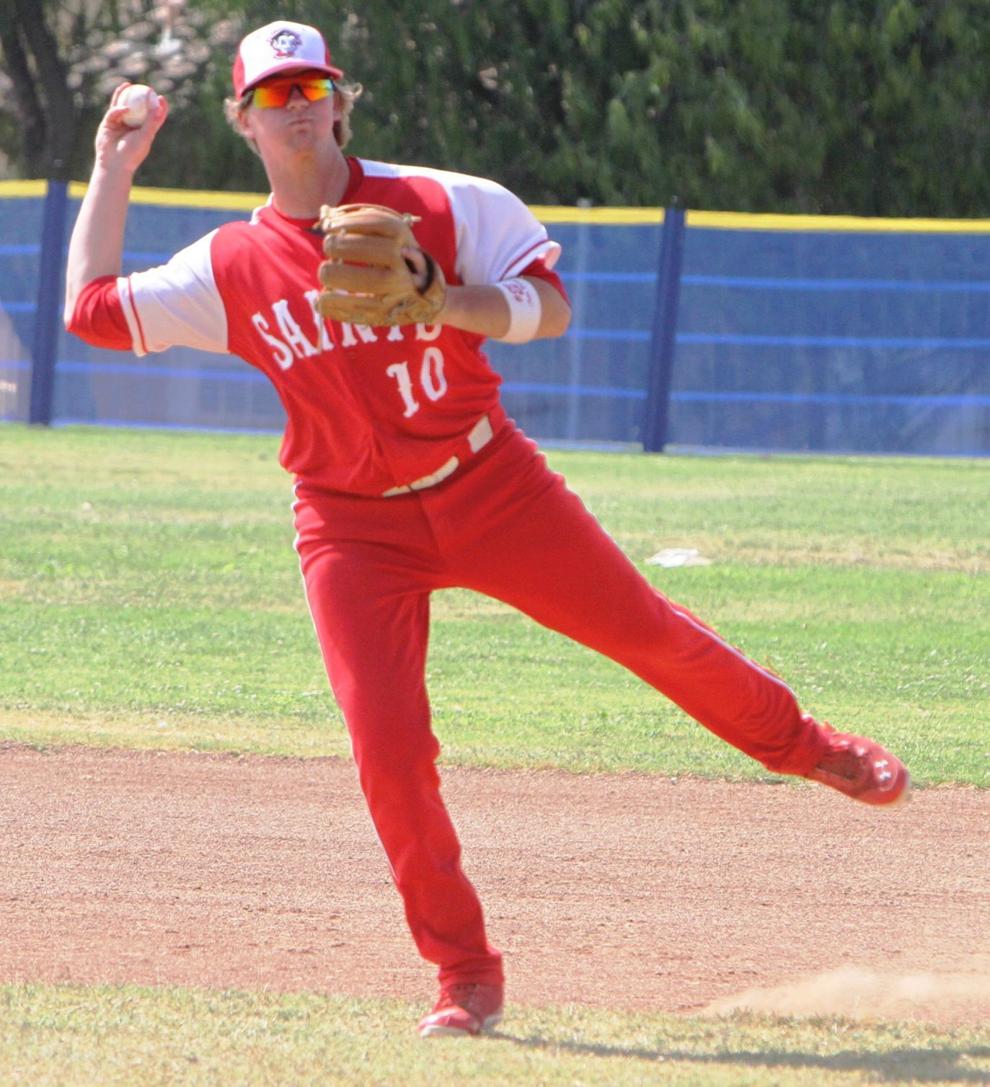 052617 Big Bear SM baseball 14.jpg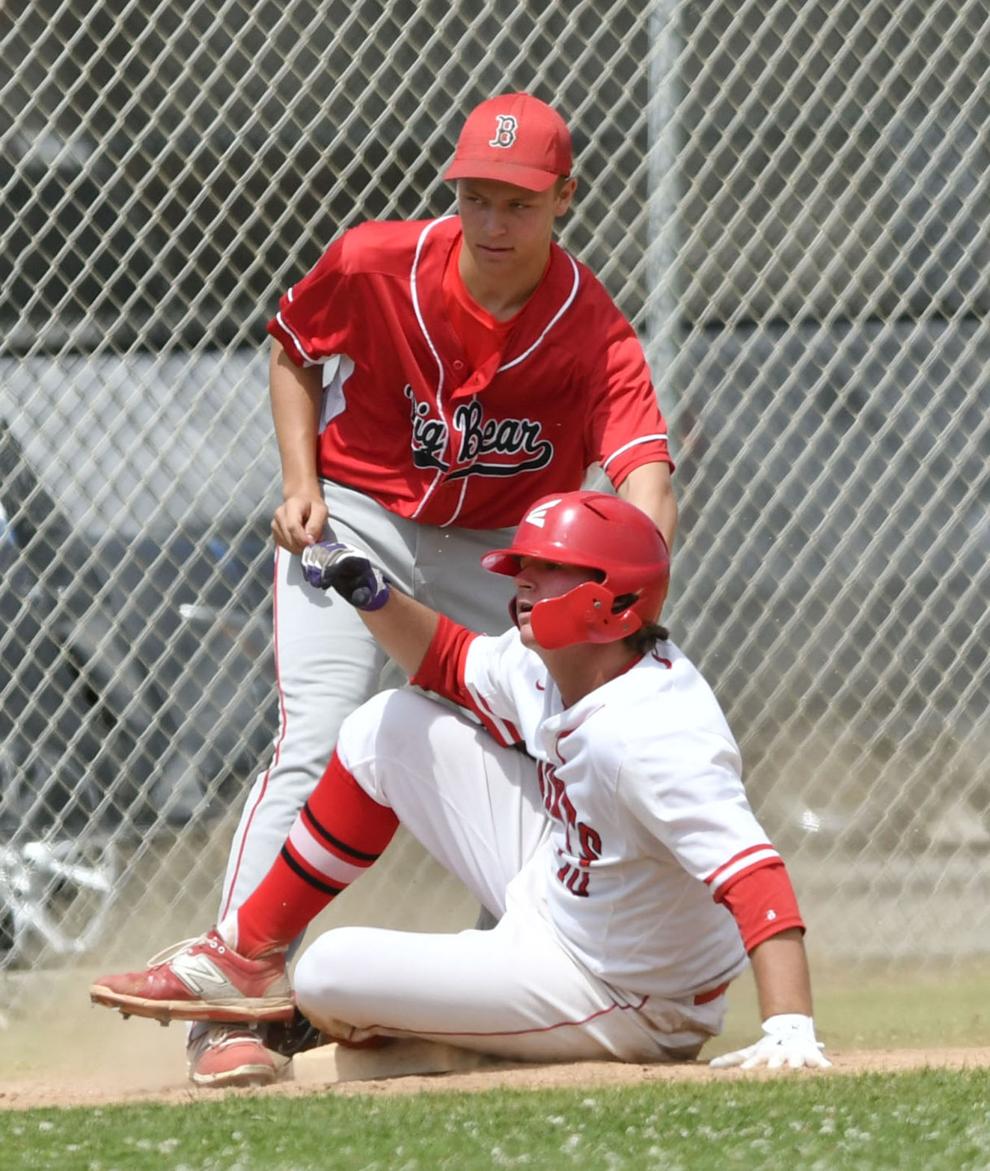 052617 Big Bear SM baseball 17.jpg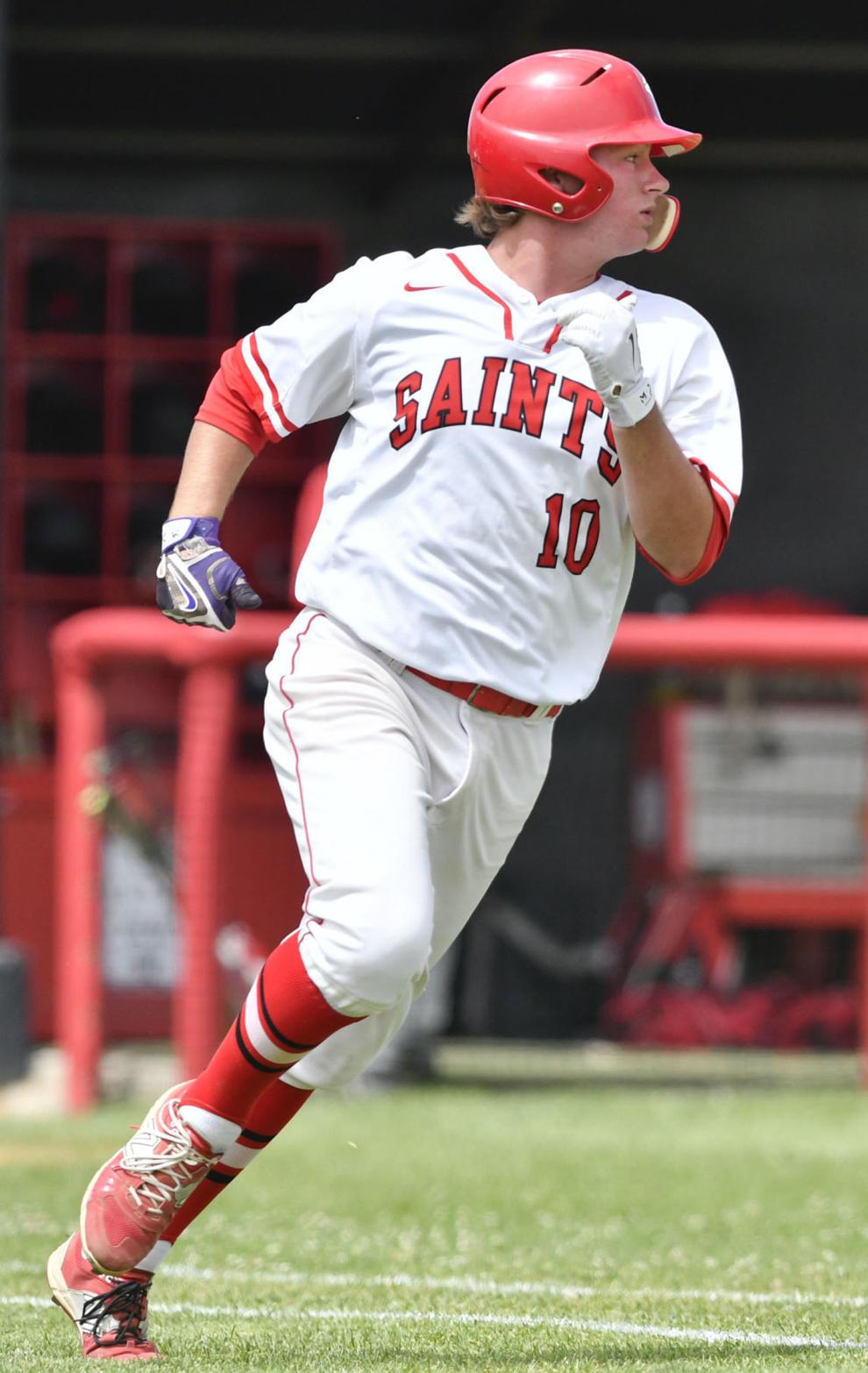 052617 Big Bear SM baseball 10.jpg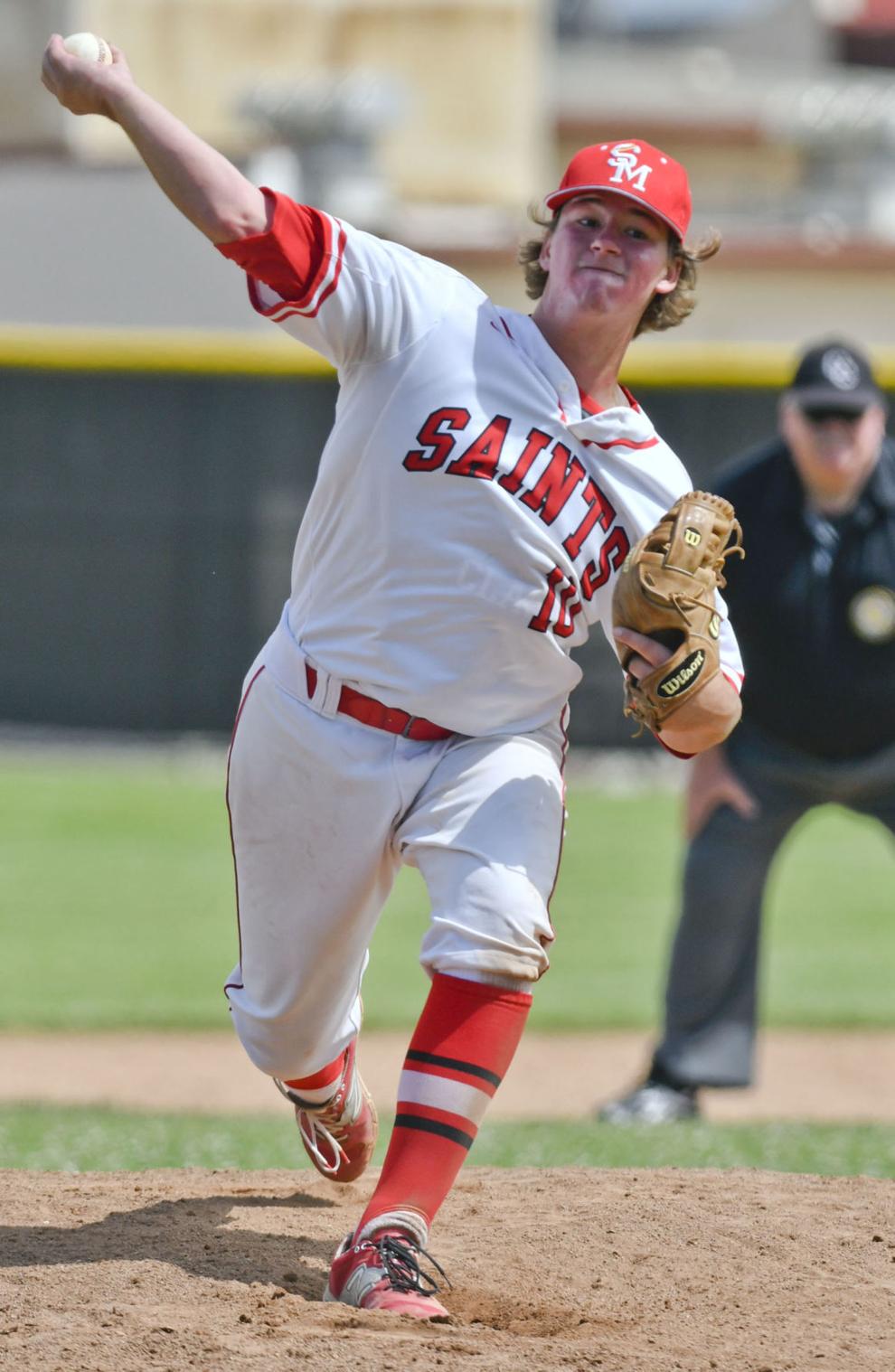 SM Saints 511.JPG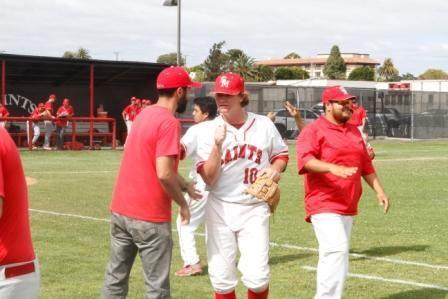 SM Saints 027.JPG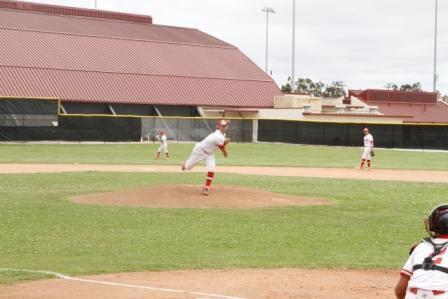 Santa Maria CIF baseball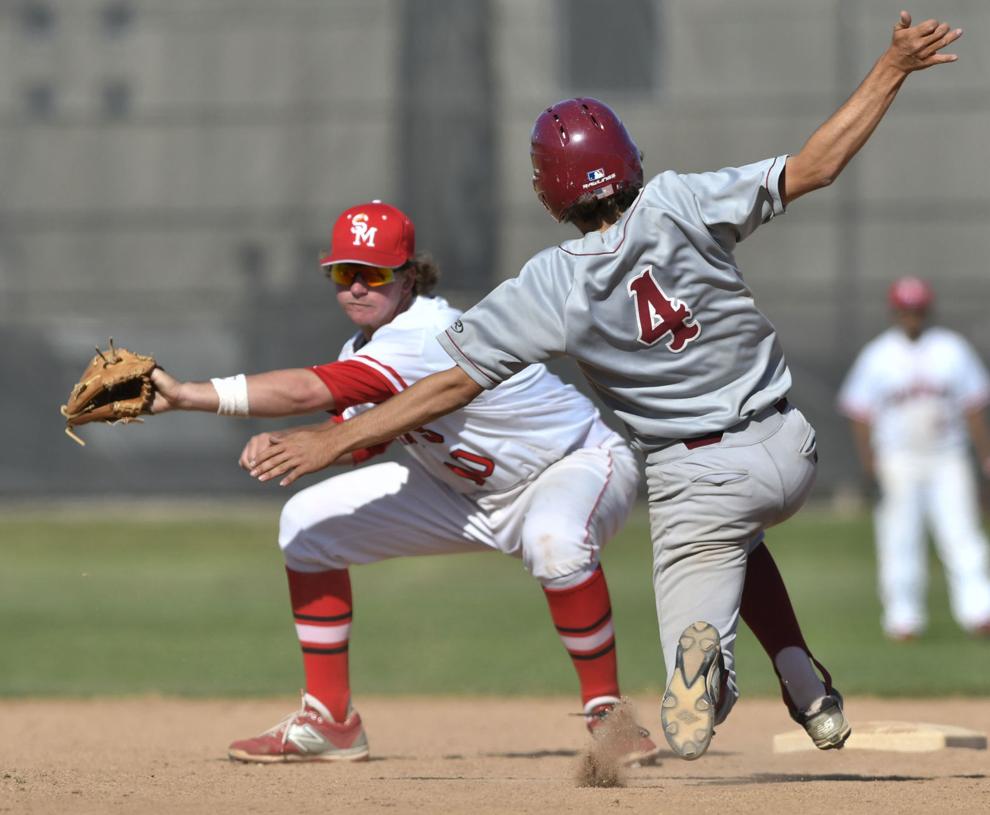 051917 SM Dunn baseball 03.jpg
051917 SM Dunn baseball 02.jpg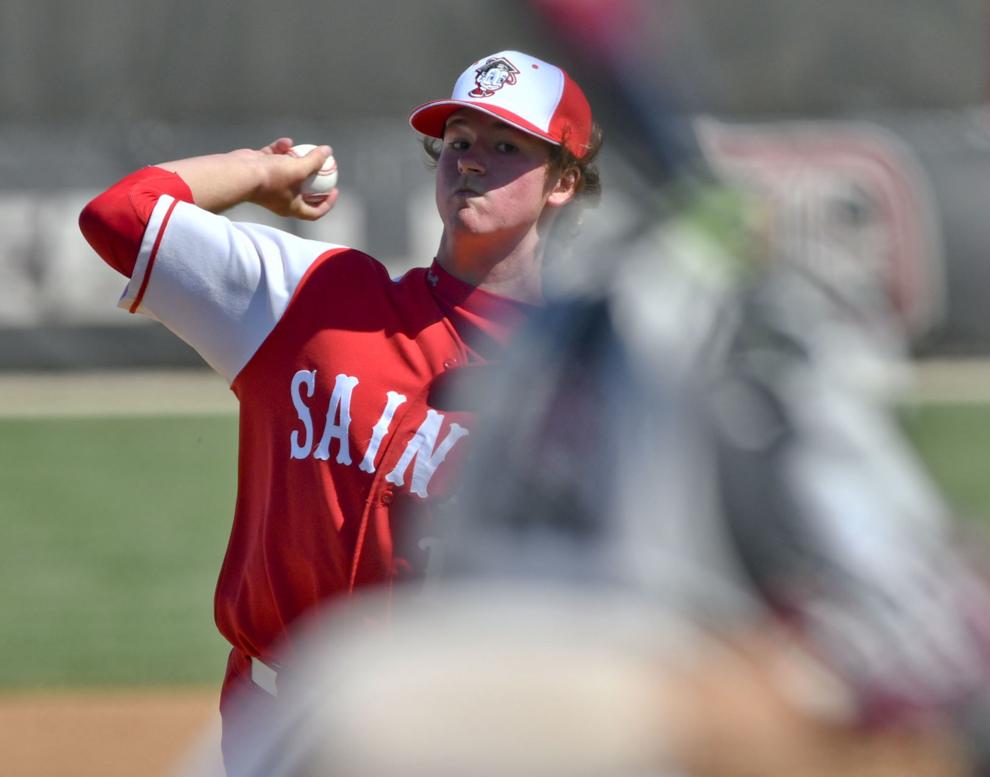 051117SMHSBSB10.JPG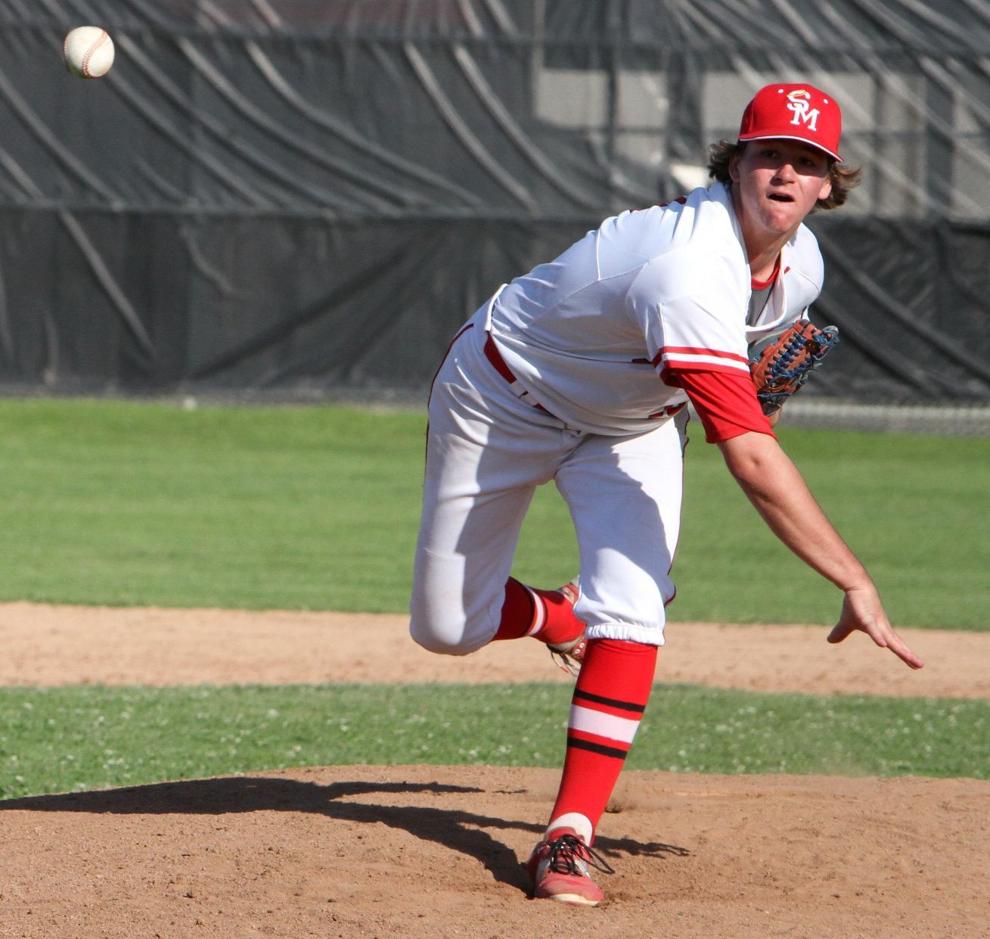 041317 MB SM baseball 06.jpg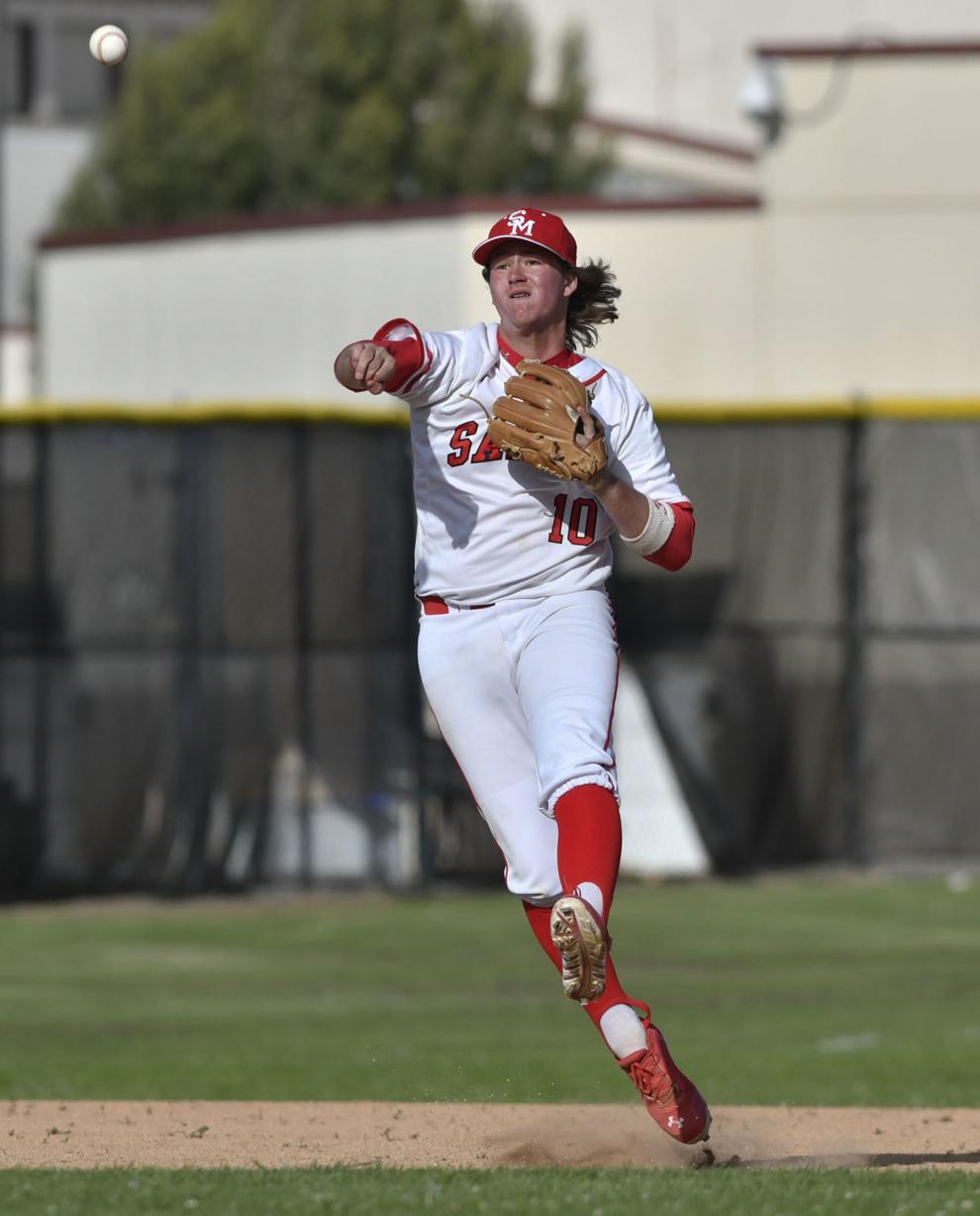 OASMHSBSB03.JPG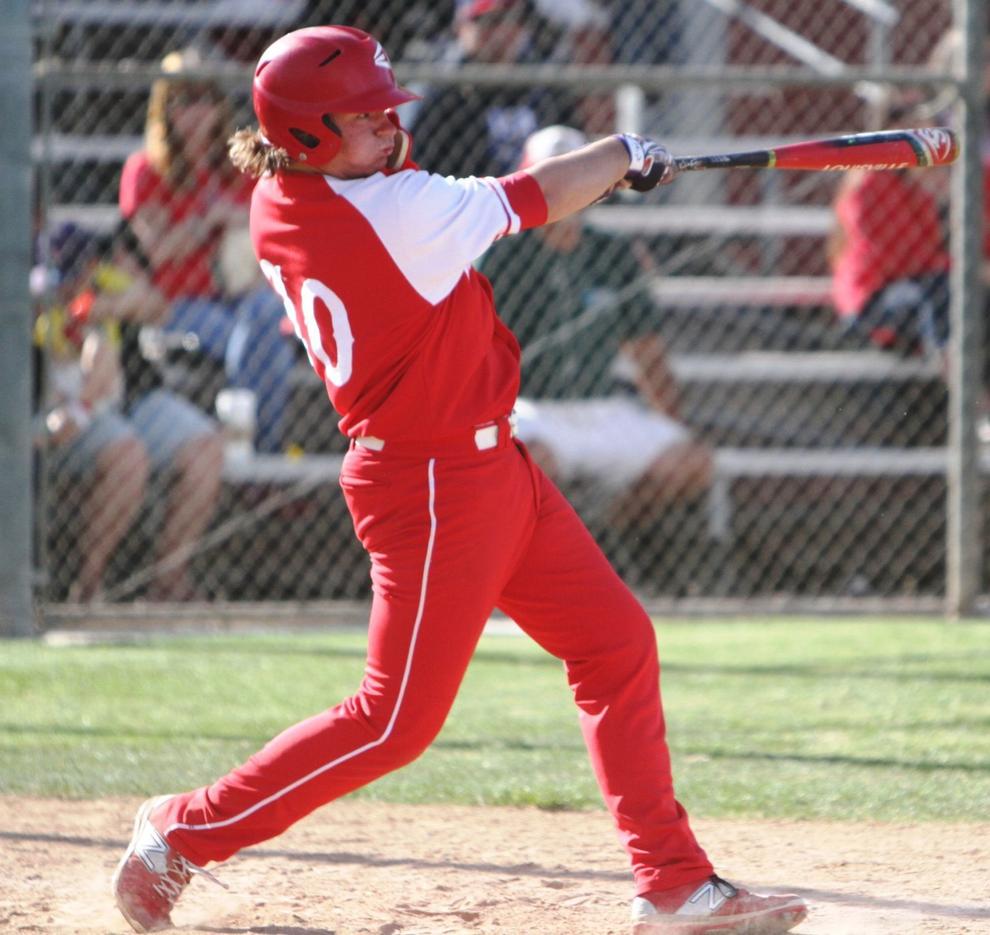 033117 SM CHS baseball 04.jpg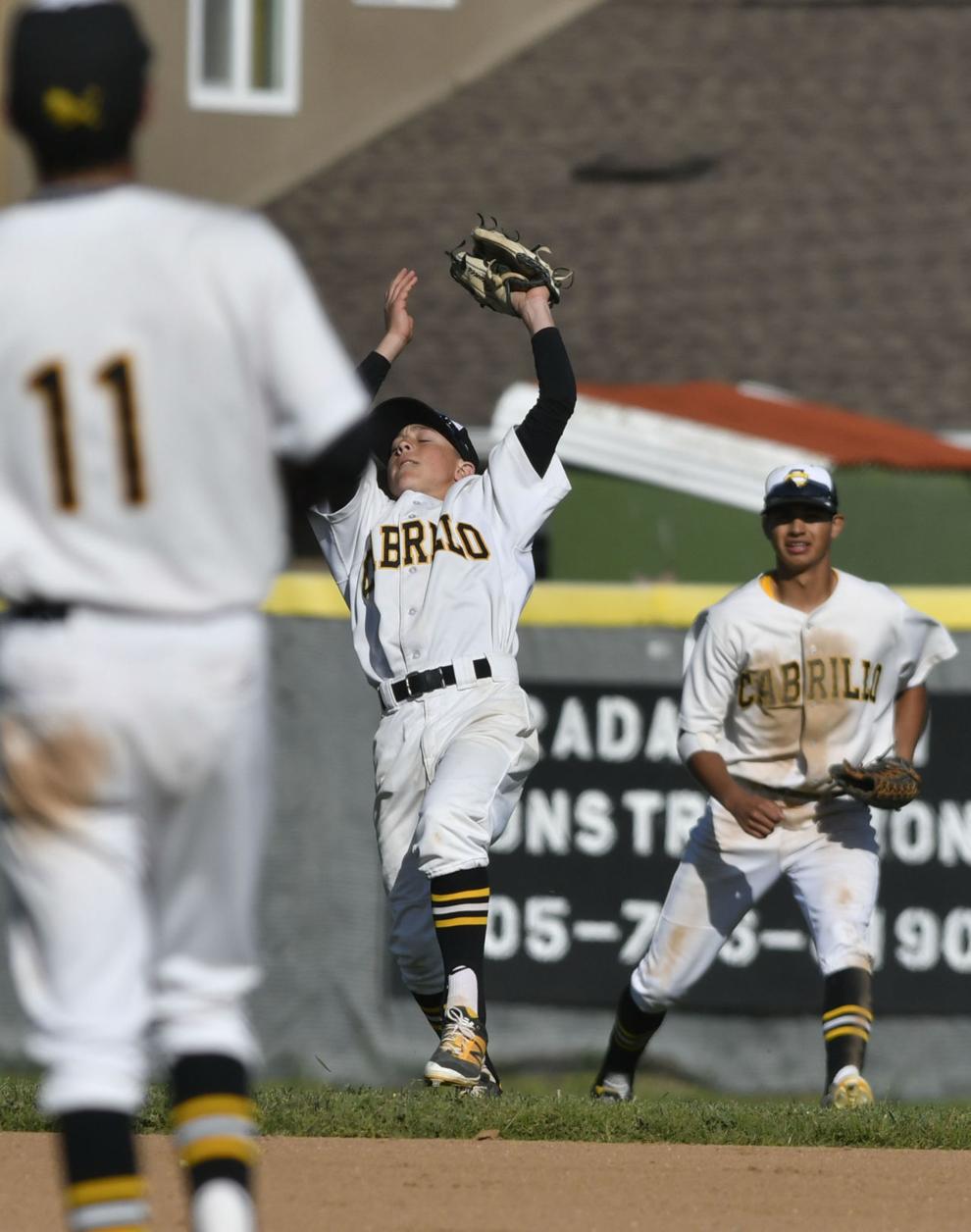 Boys Baseball Lompoc Braves at Santa maria Saints 3-24-17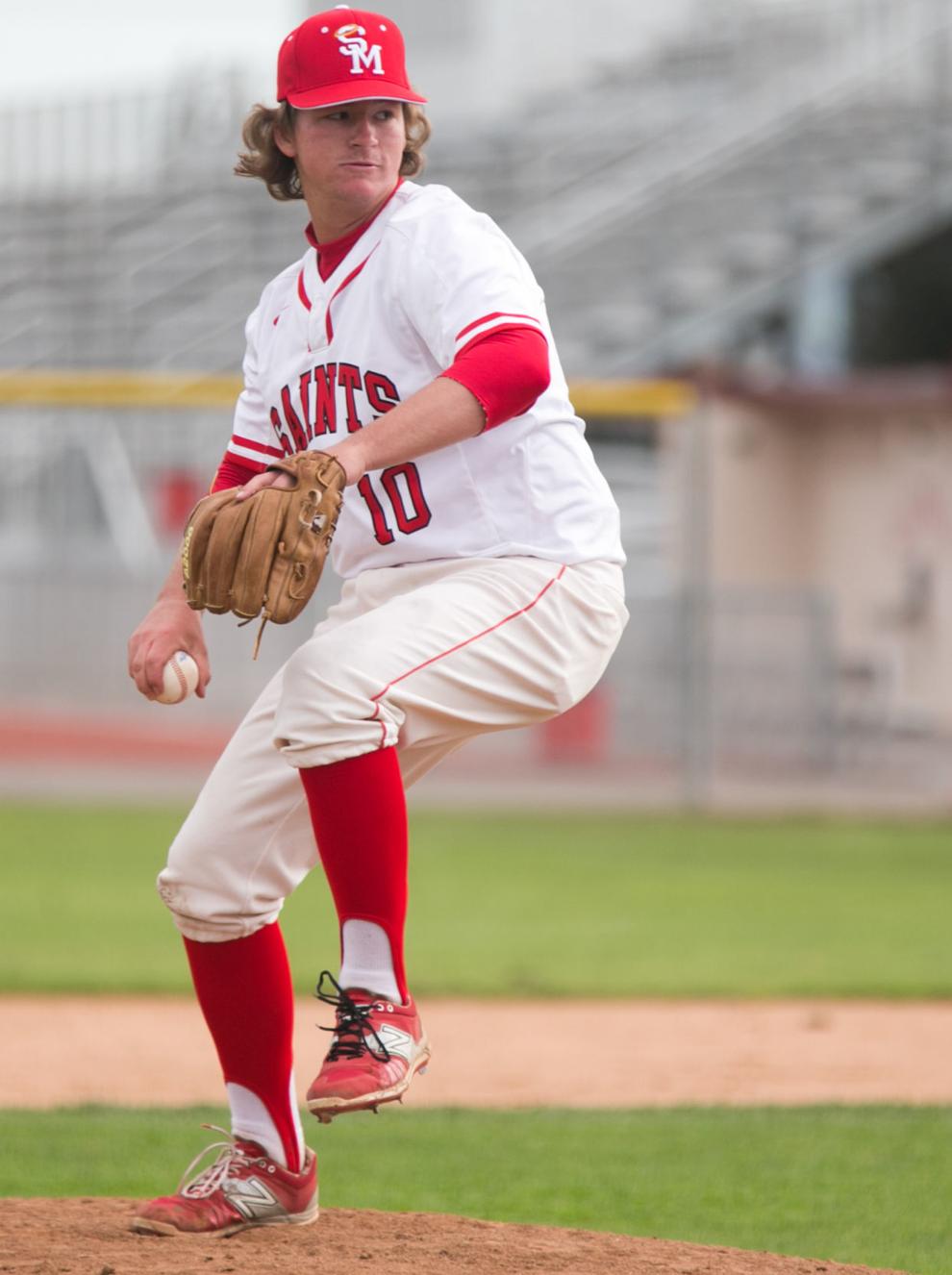 0314SMSYBSB04.JPG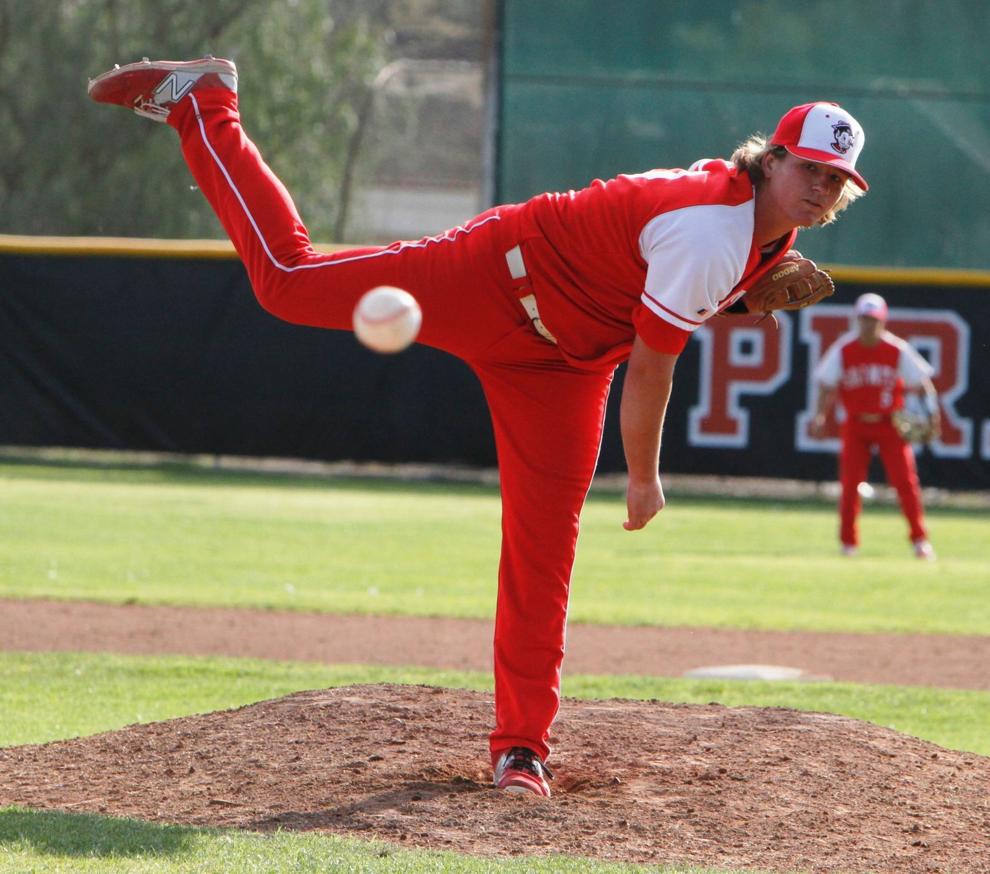 0314SMSYBSB15.JPG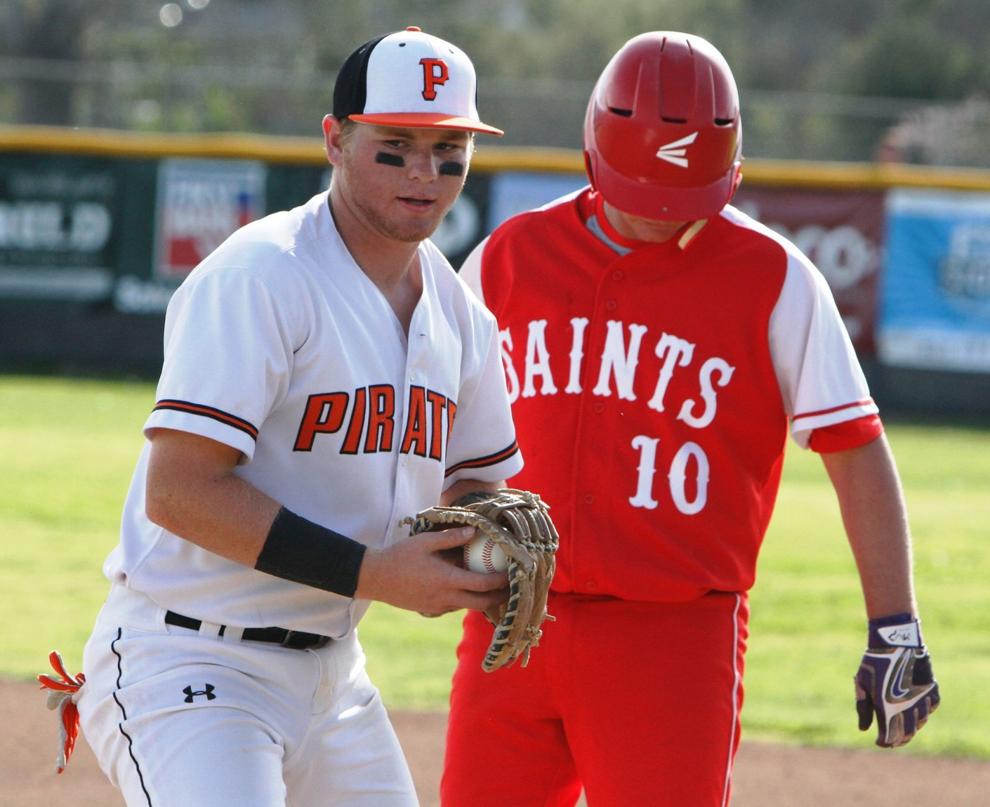 0314SMSYBSB17.JPG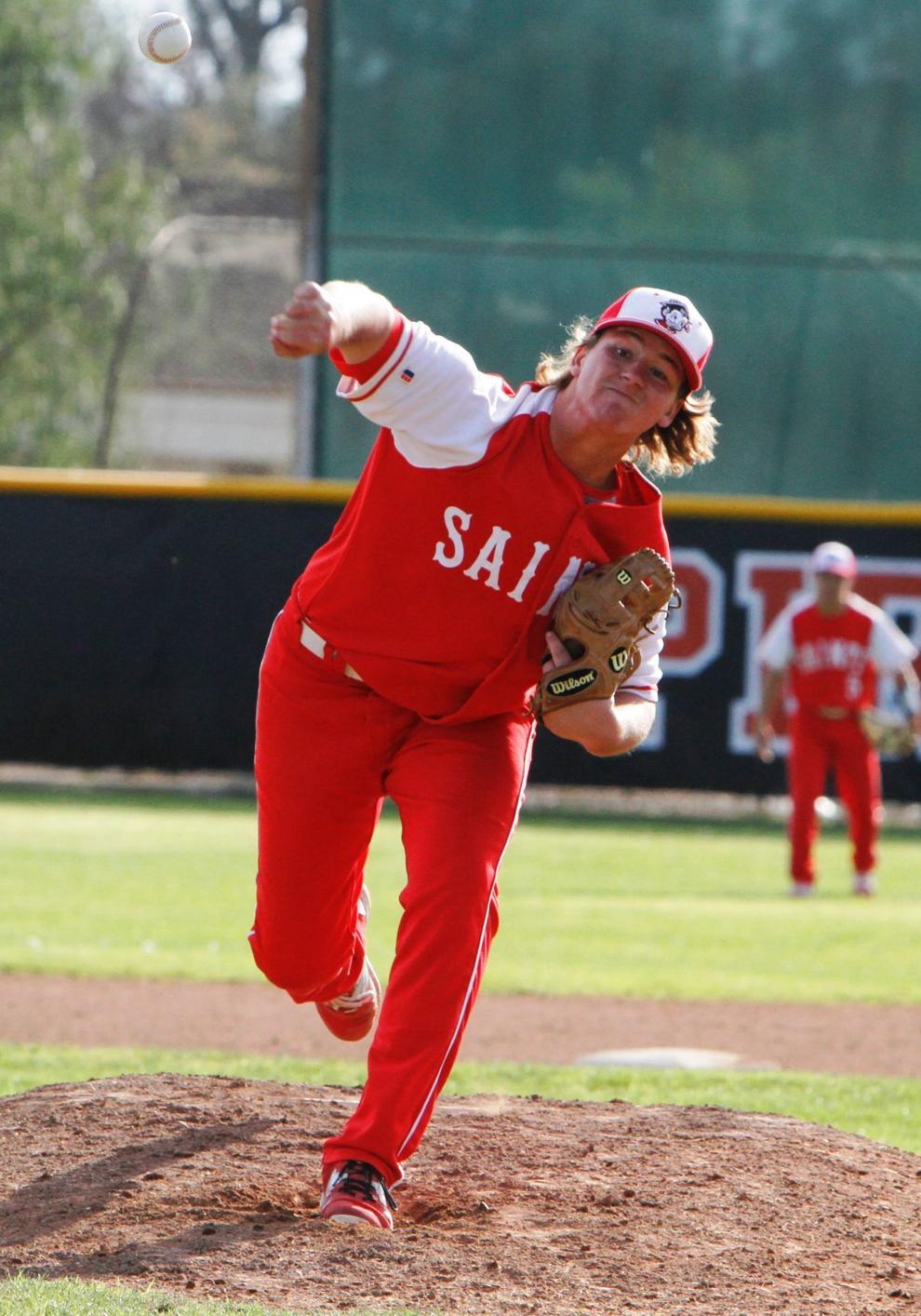 072616 SM AZ Babe Ruth 02.jpg
072516 santa maria babe 3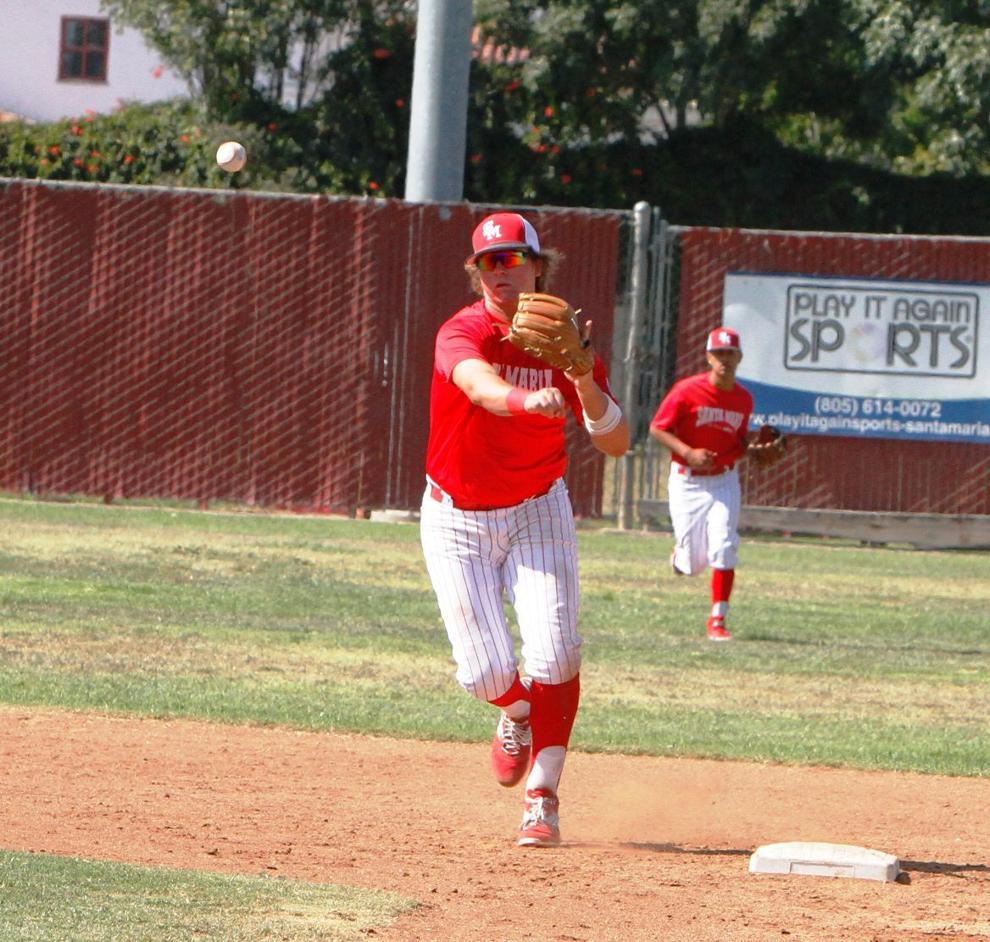 072516 santa maria babe 4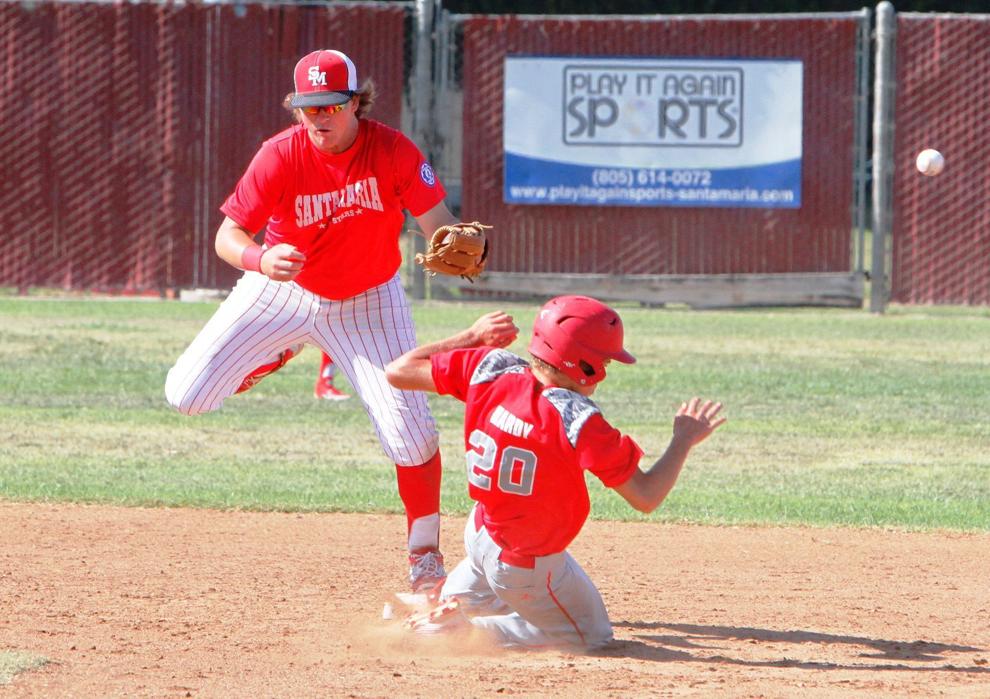 072416 SM Babe Ruth Baseball 09.jpg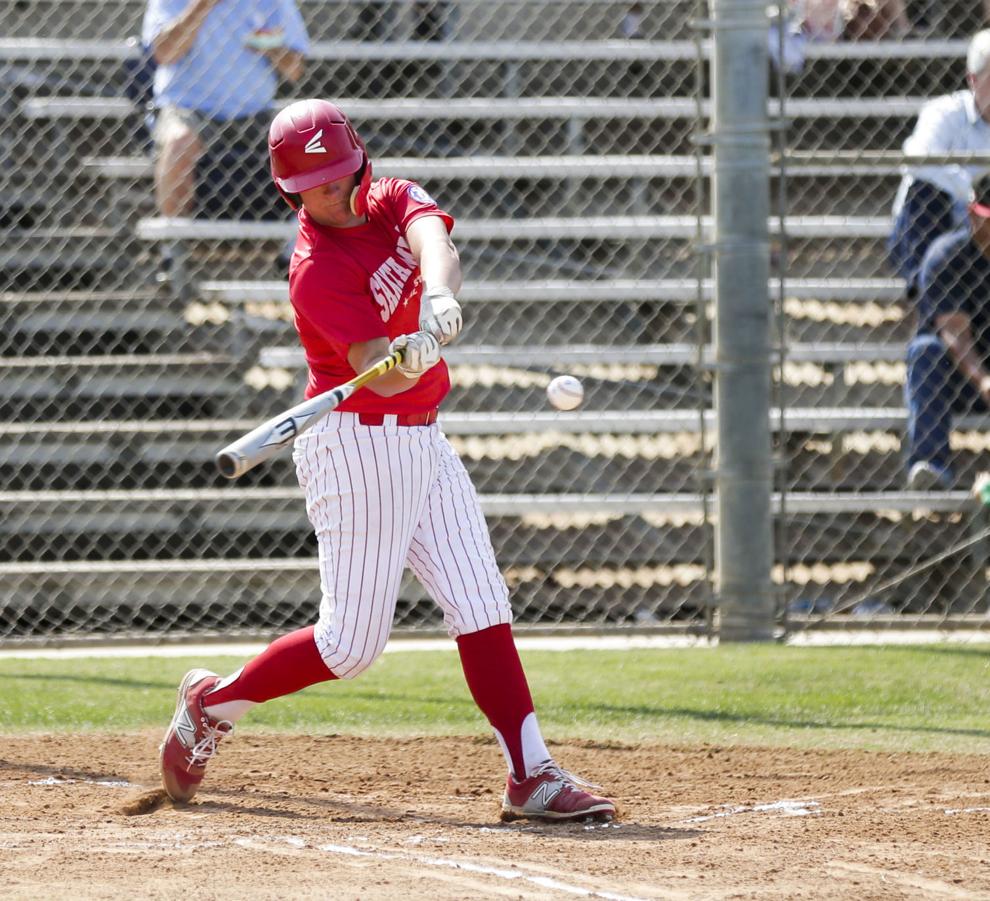 072416 SM Babe Ruth Baseball 10.jpg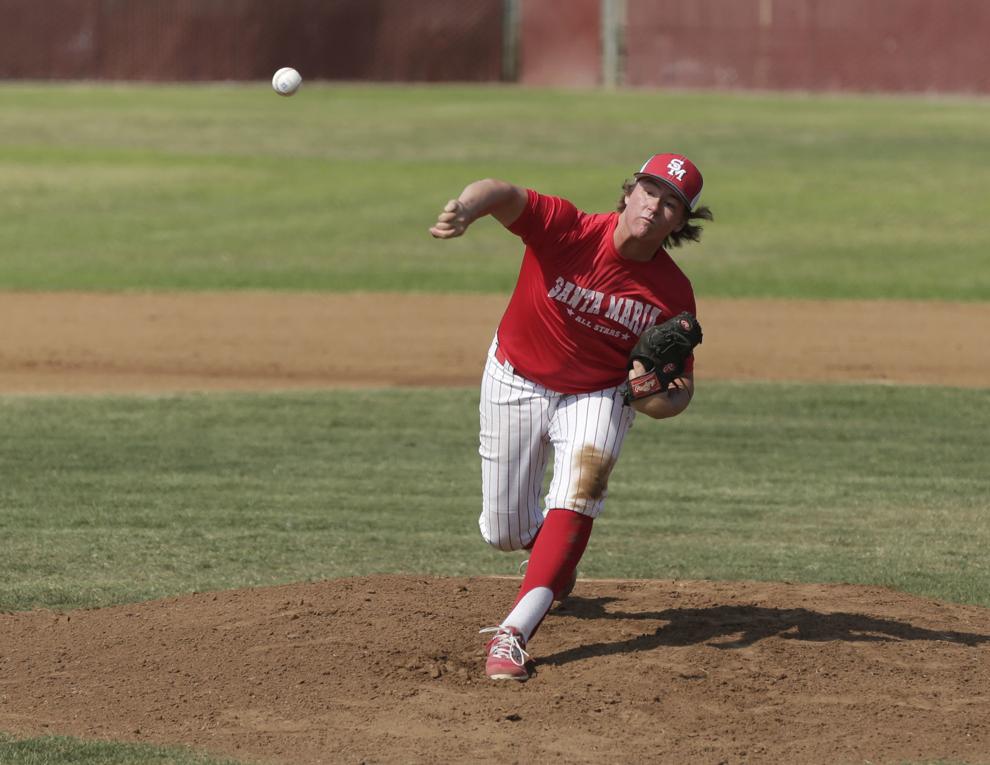 072416 SM Babe Ruth Baseball 01.jpg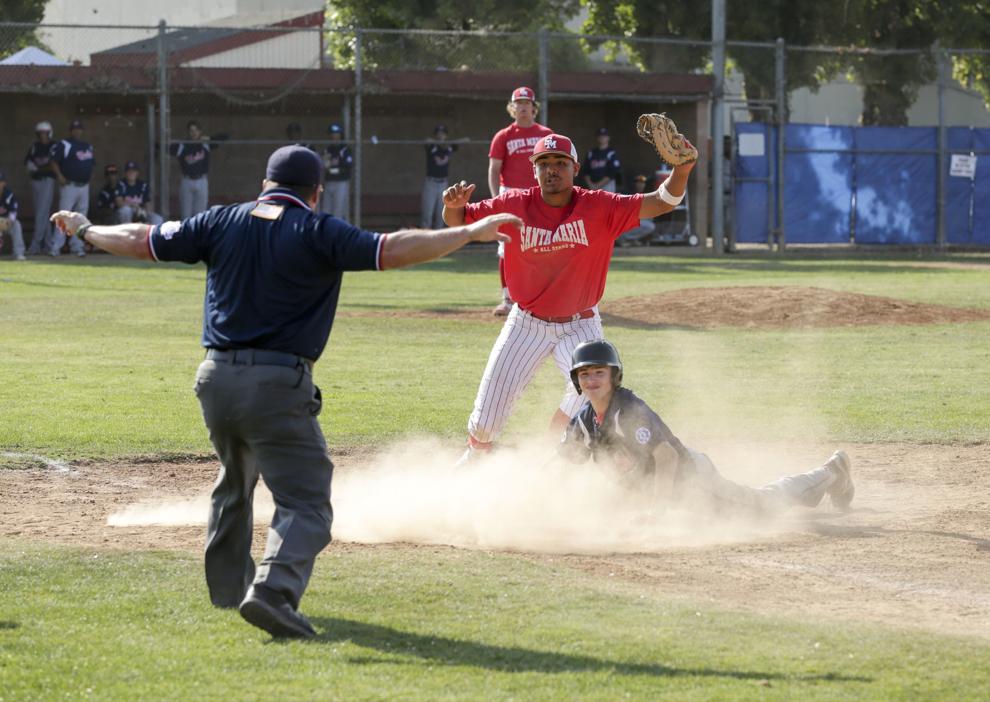 072416 SM Babe Ruth Baseball 04.jpg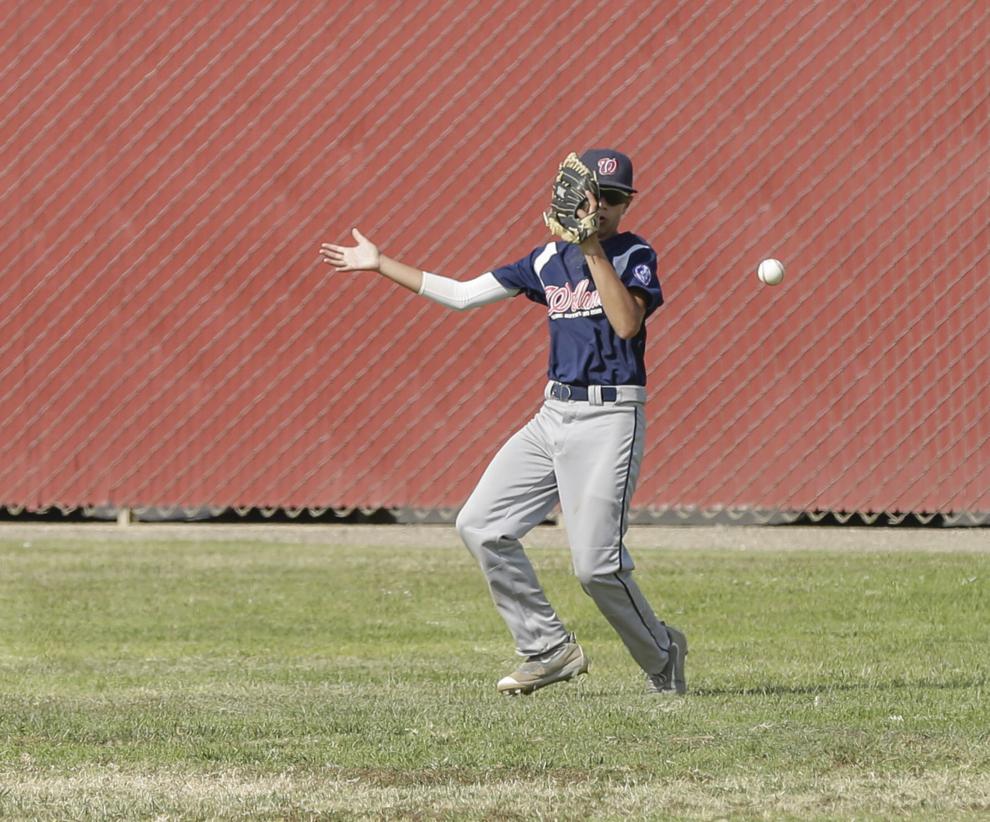 072316 Santa Maria Babe Ruth Baseball 2 05.jpg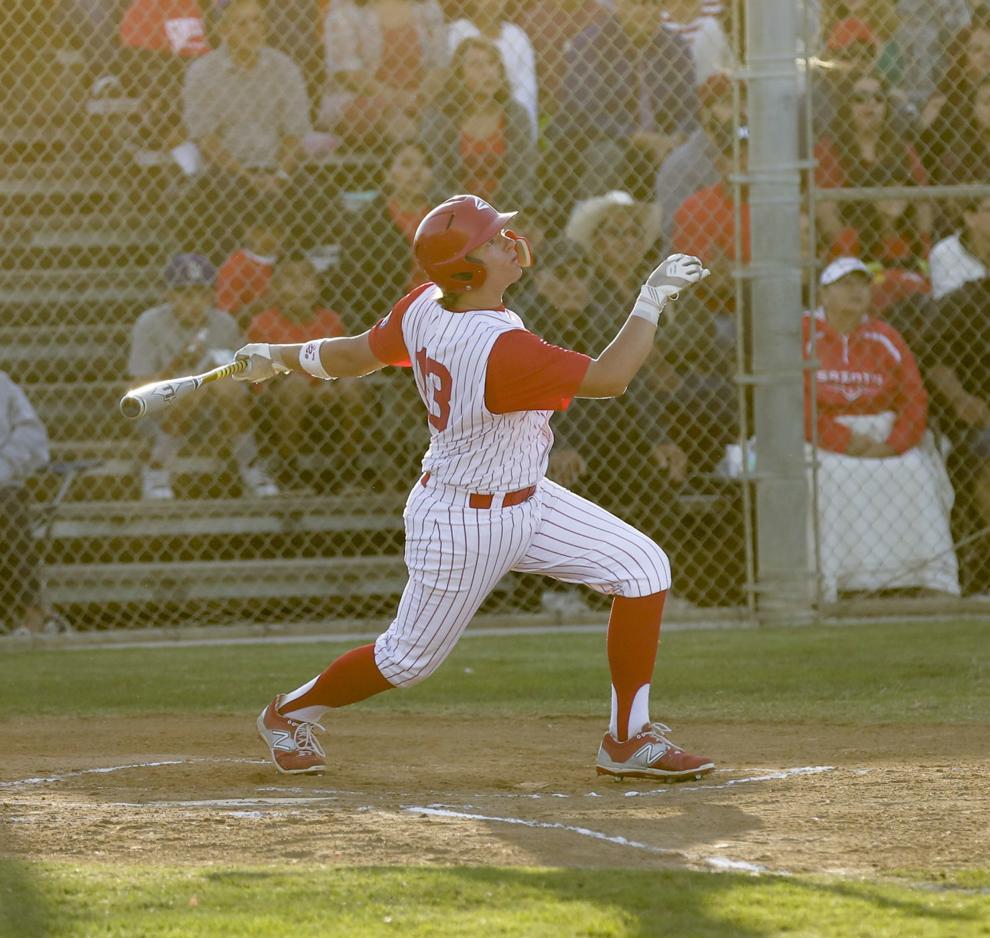 072316 Santa Maria Babe Ruth Baseball 2 07.jpg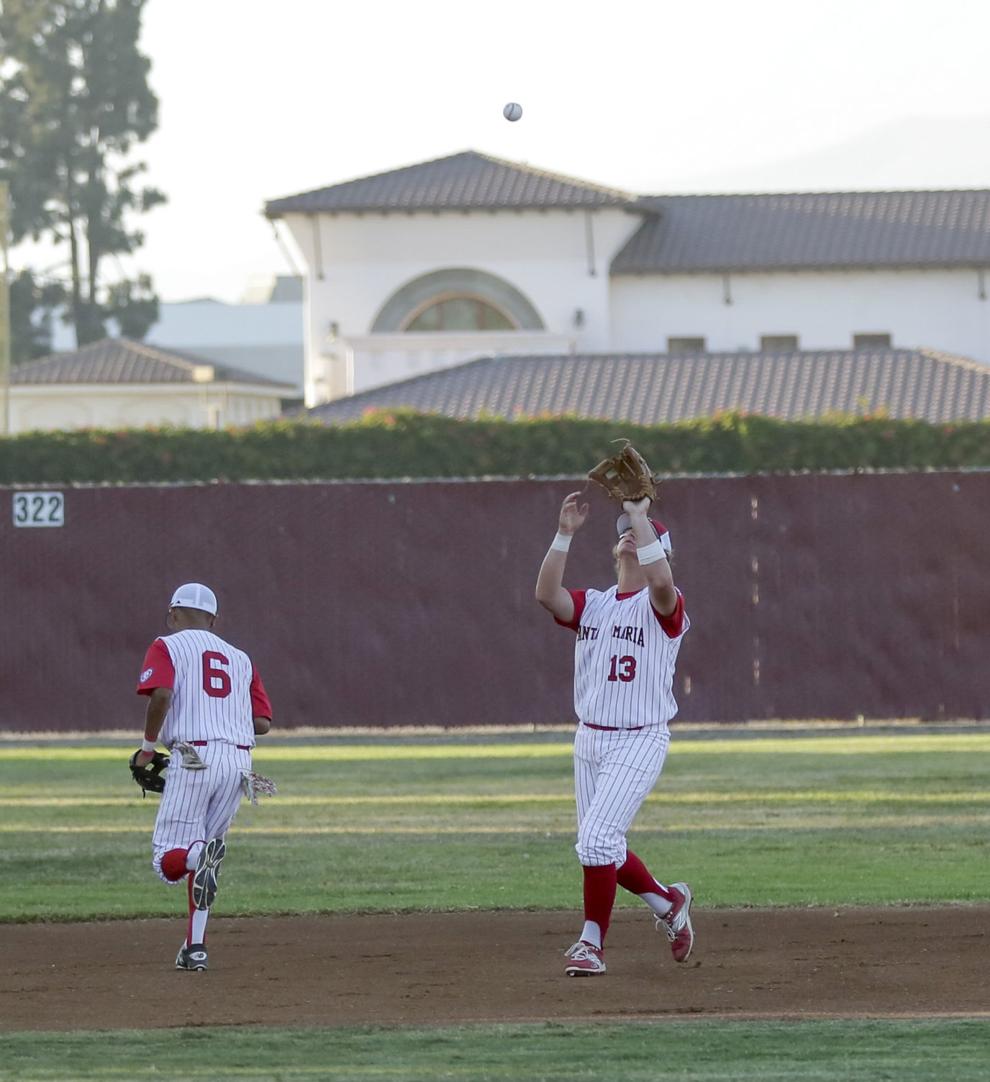 071516 SM Babe Ruth 01.jpg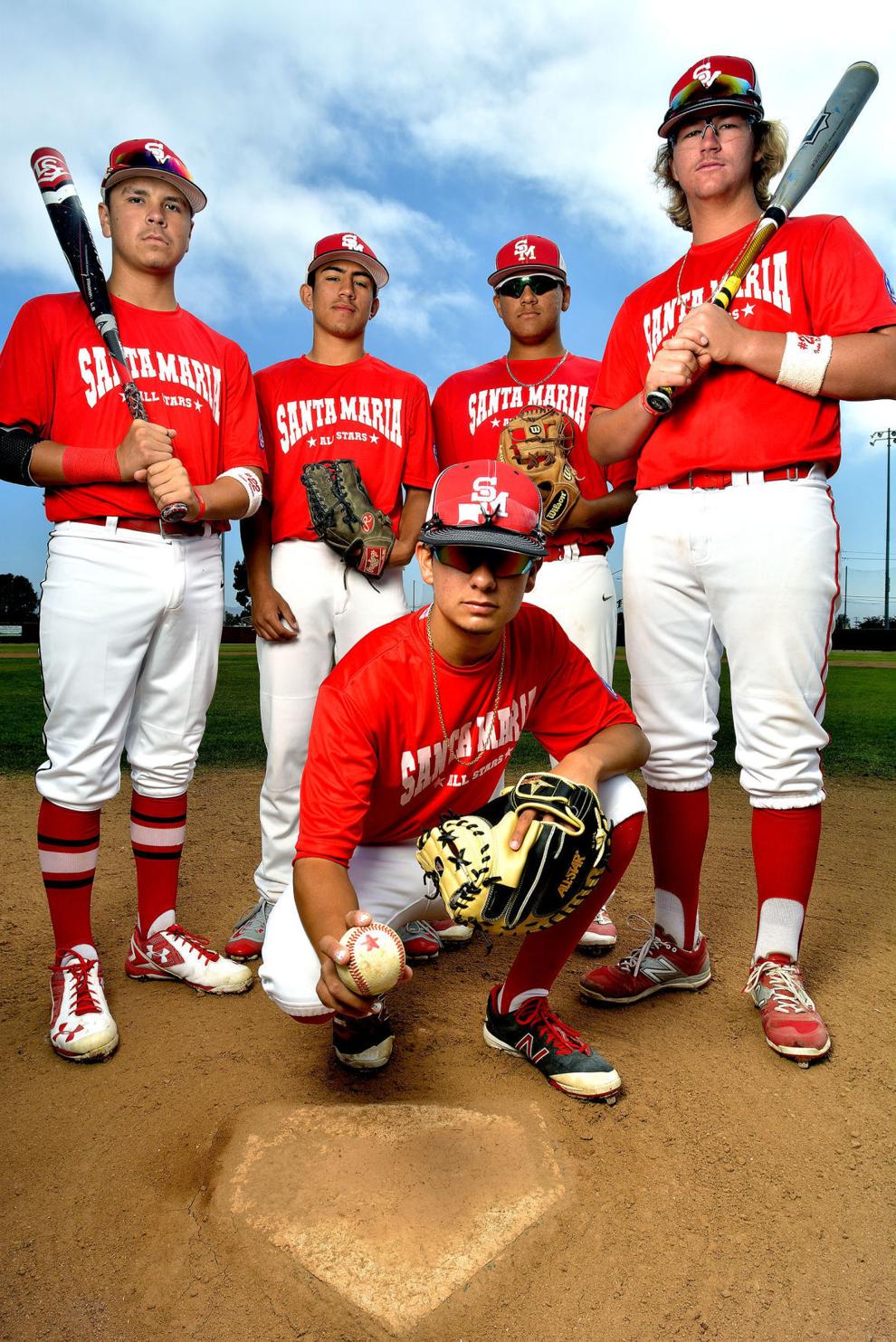 040816 CHS SM baseball 02.jpg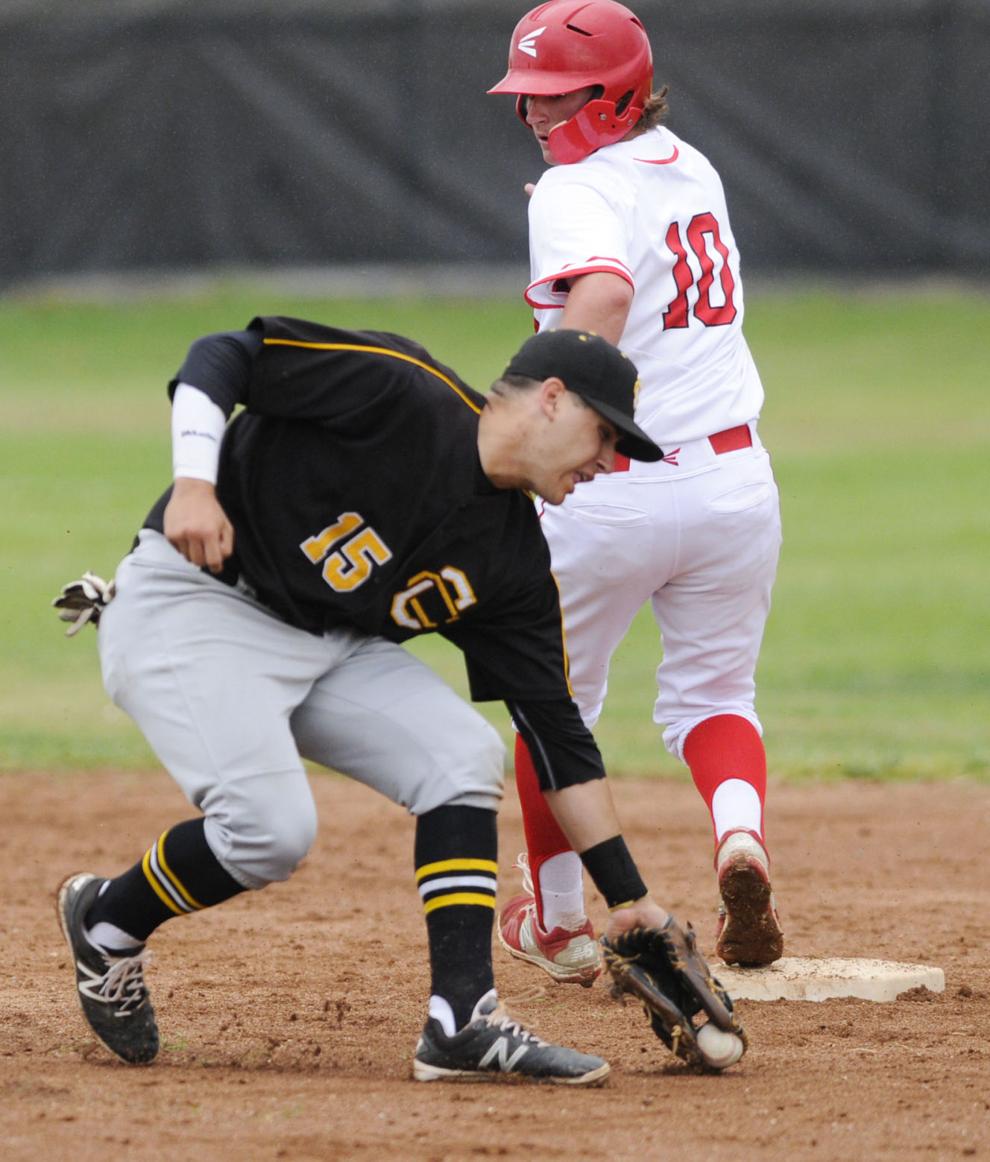 040816 CHS SM baseball 07.jpg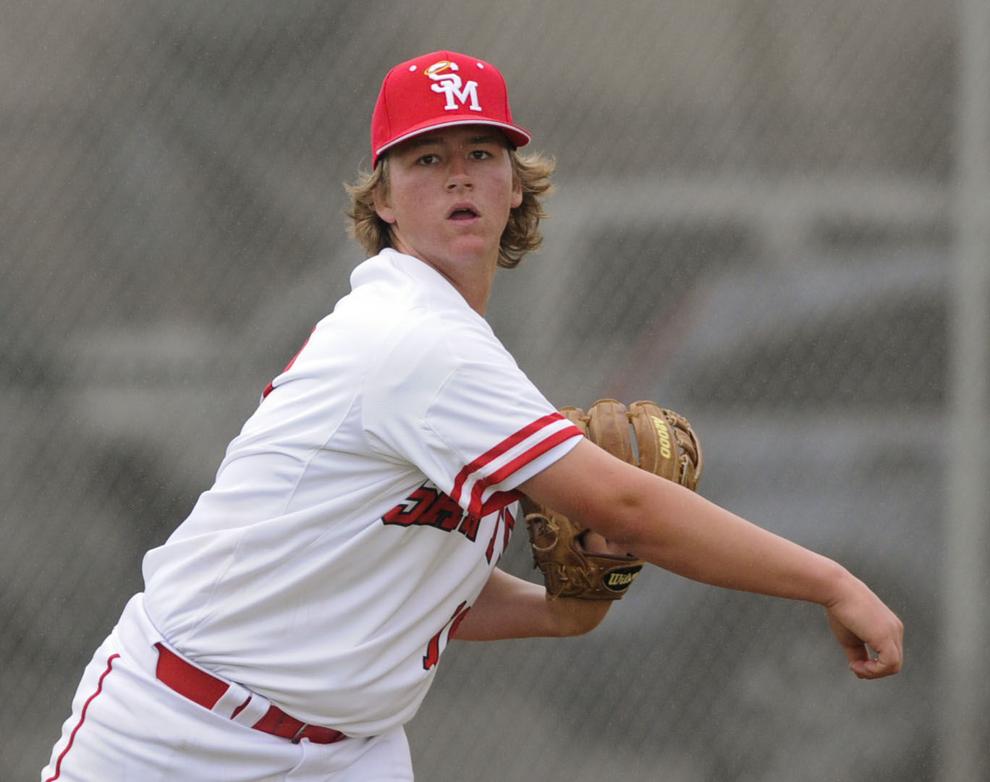 Athletes of the week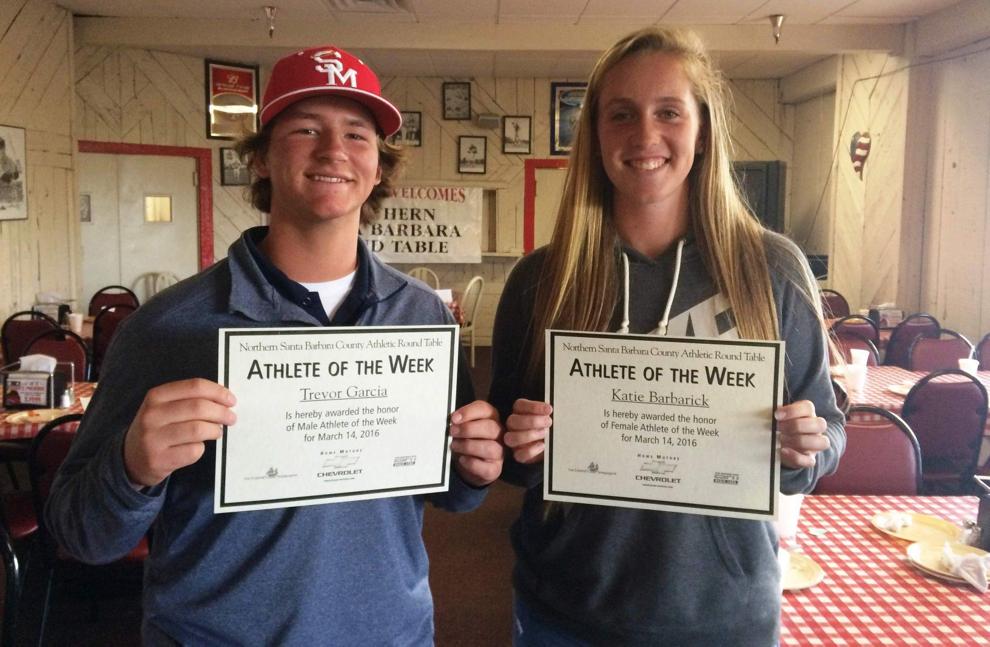 030916 CHS SM baseball 03.jpg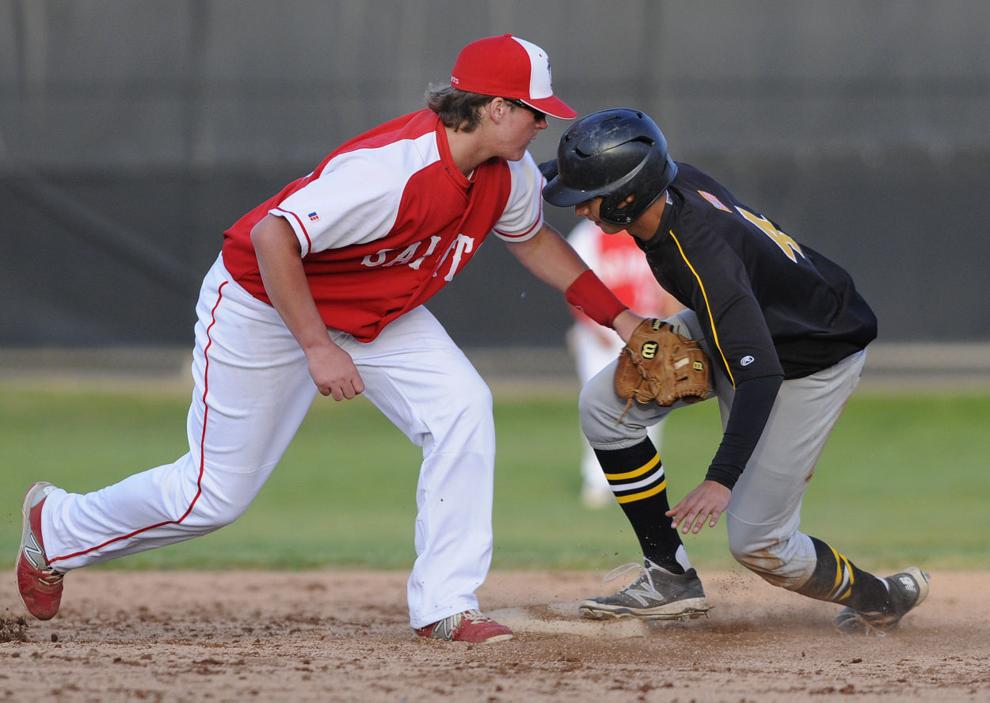 Photo Finish
Babe Ruth 14s District 6 Champs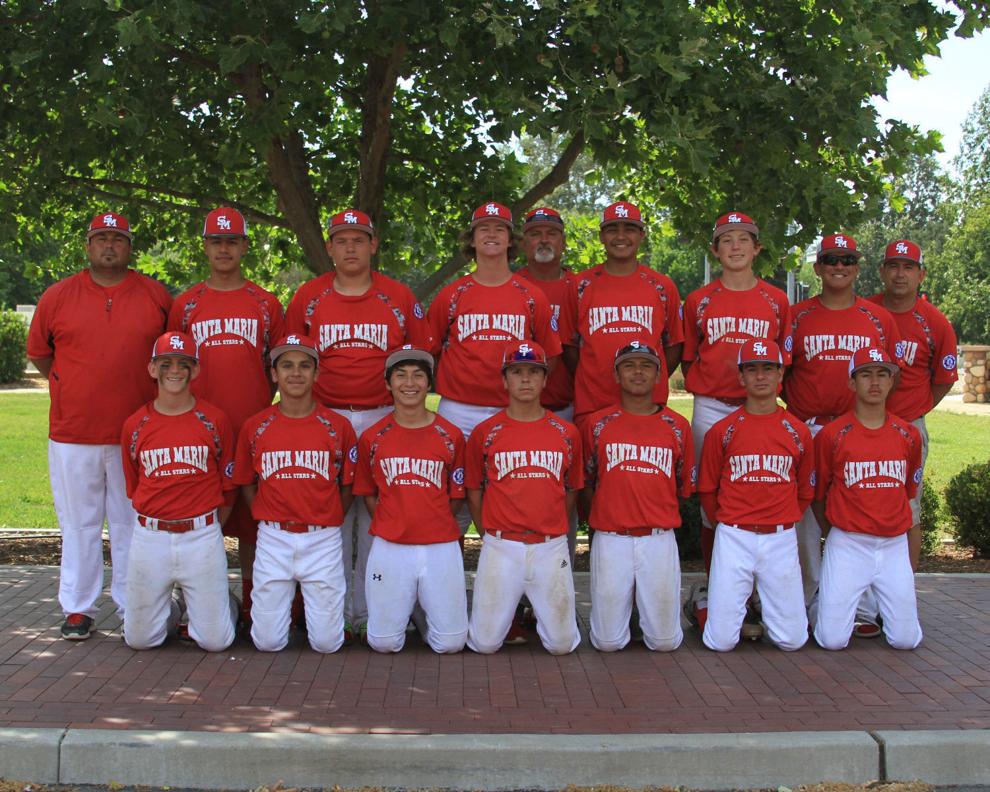 062815 SM Babe Ruth
District 6 Garcia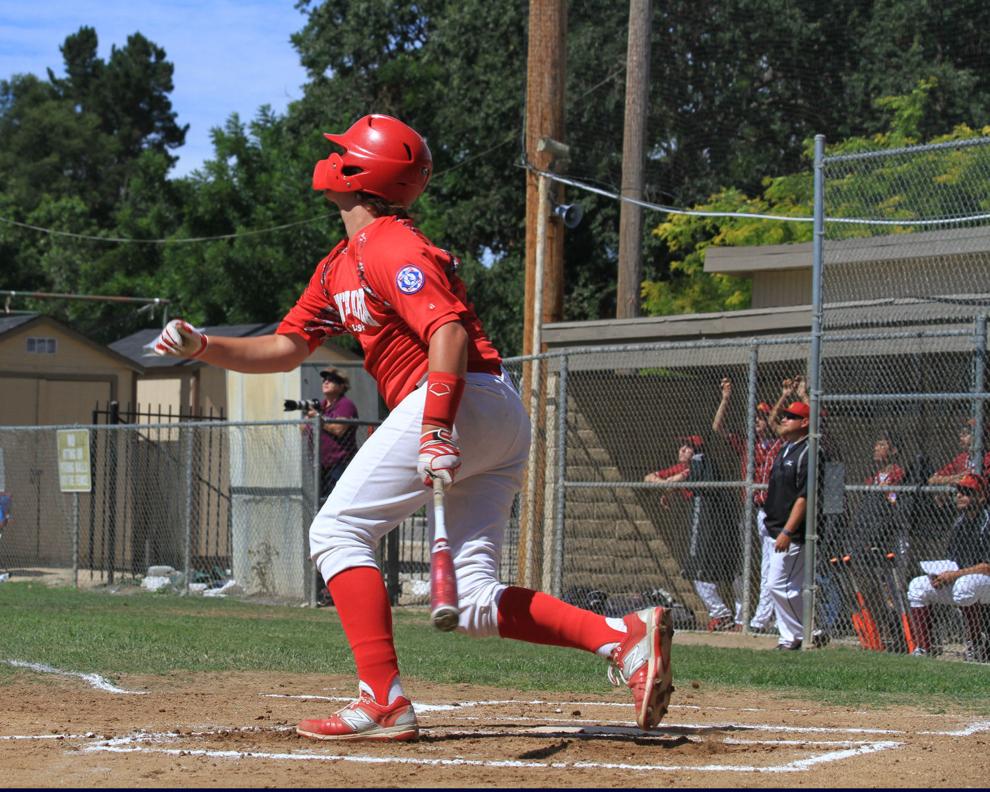 011515 Nipomo Chamber Dinner 22.jpg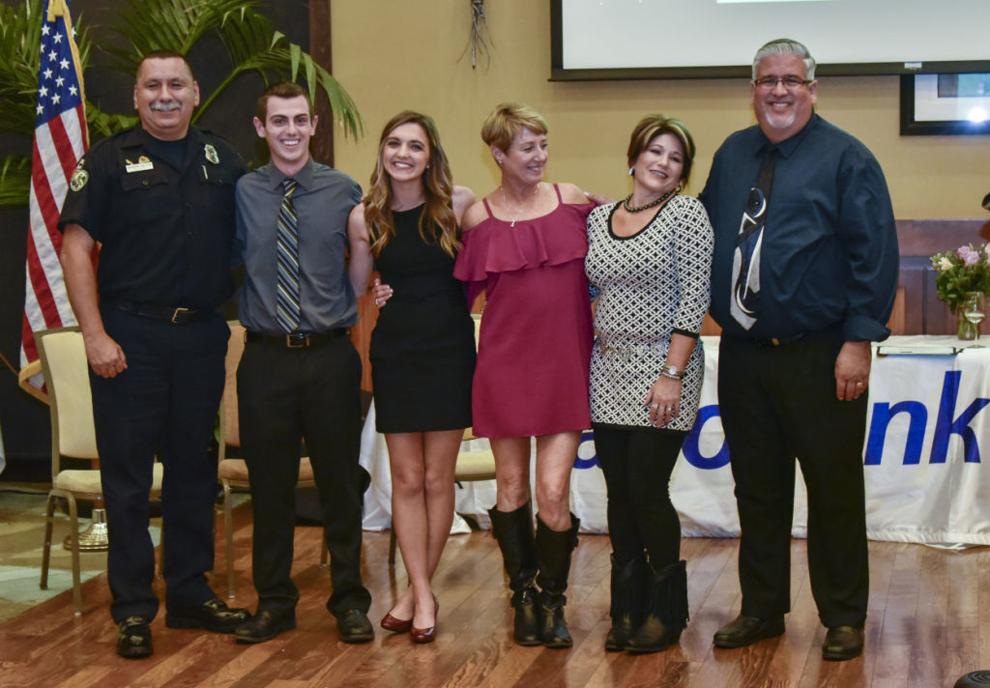 SM babe ruth 13s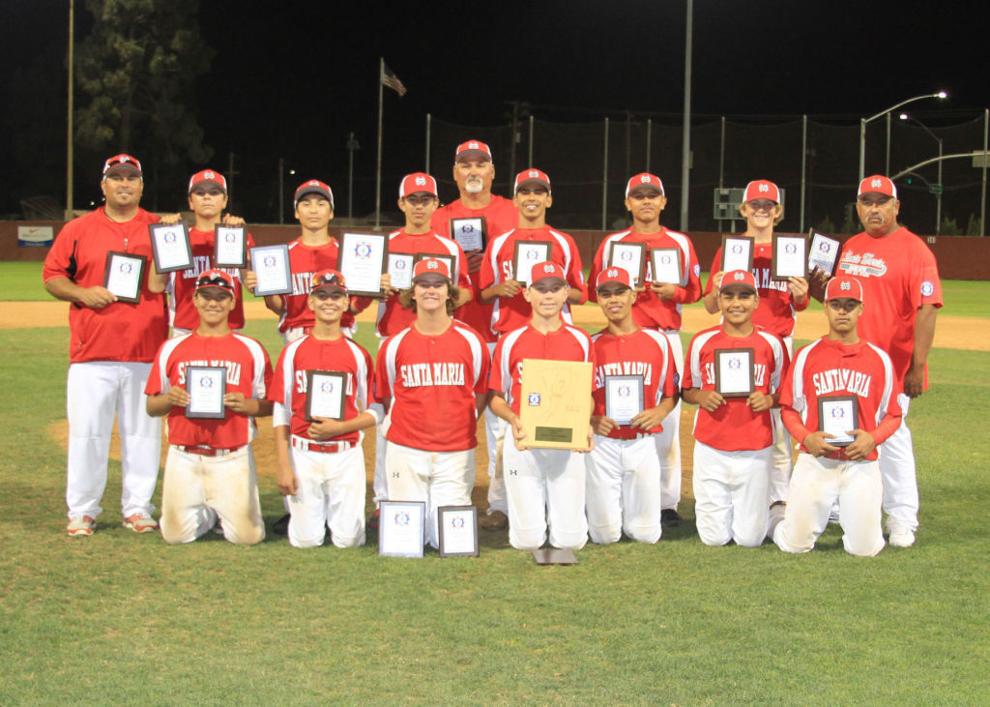 071514 Babe Ruth Championship 01.jpg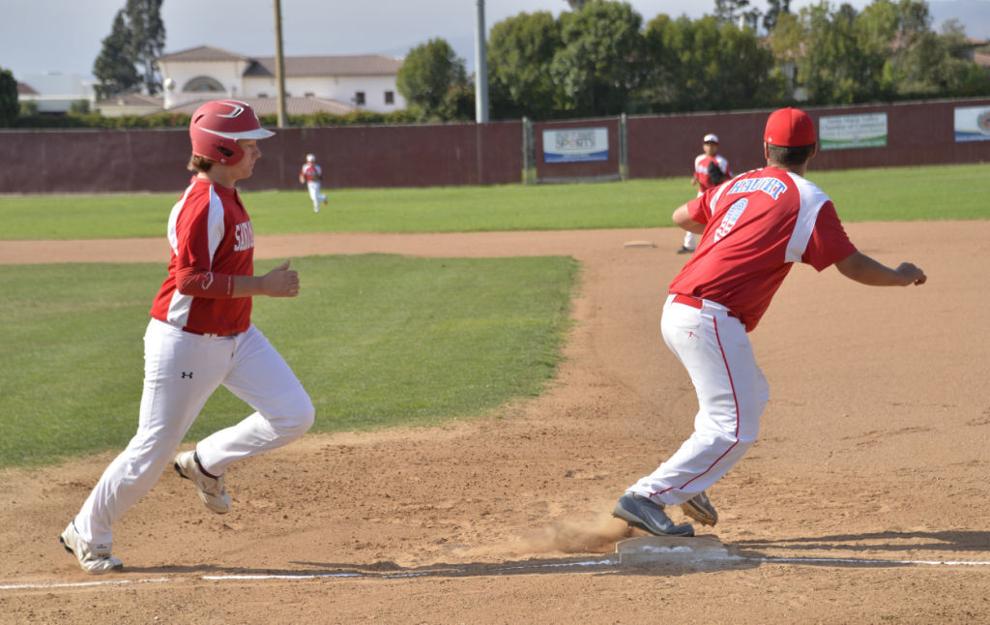 Santa Maria Babe Ruth 13-year-old champions
Santa Maria Babe Ruth 13-year-old champs