Alan Johnson is, almost without question, the best at what he does. 
Johnson's craft is building and tuning the fastest NHRA dragsters in the world. 
He's won 16 NHRA titles as either team owner, manager, crew chief or consultant with seven different drivers.
Twelve of those titles have come in the Top Fuel category and four others came when Alan and his brother Blaine, as driver, won four straight Top Alcohol titles from 1990 to 1993.
When drivers or teams need a boost, Alan Johnson is the man they seek out. He's known for tuning cars built to launch harder than anything else on the track. 
Johnson's knowledge is so well regarded that his Alan Johnson Performance Engineering supplies cylinder heads, engine blocks and just about everything else NHRA teams need. AJPE's facilities are located in Sisquoc, just outside Santa Maria. 
That's where Alan and Blaine Johnson's stories also began. Their passion wasn't always geared toward crankshafts and camshafts or pistons and valves.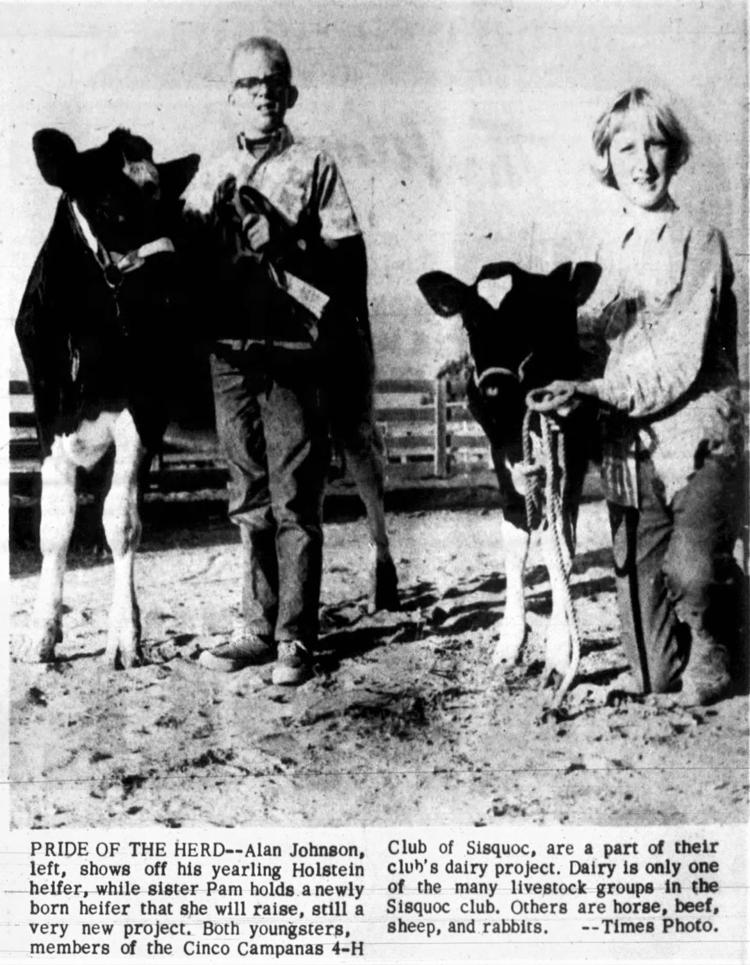 While growing up in Sisquoc, the sons of Everett and Agnes, Alan and Blaine Johnson spent most of their youth on the family's farm with their sister Pam. The family was deeply involved with 4-H. 
In 1968, Alan and Pam were featured in a Santa Maria Times article after they raised two cows, with Alan showing off his yearling Holstein heifer and Pam displaying a newborn heifer she was raising. Both were members of the Cinco Campanas 4-H Club of Sisquoc.
The Johnson name is littered throughout the Times' archives in articles mentioning their 4-H exploits. In August of 1969, Johnson's picture was published in the Times as he was selling corn at a stand "on the very east end of Betteravia Rd., where the roadway turns to head toward Sisquoc."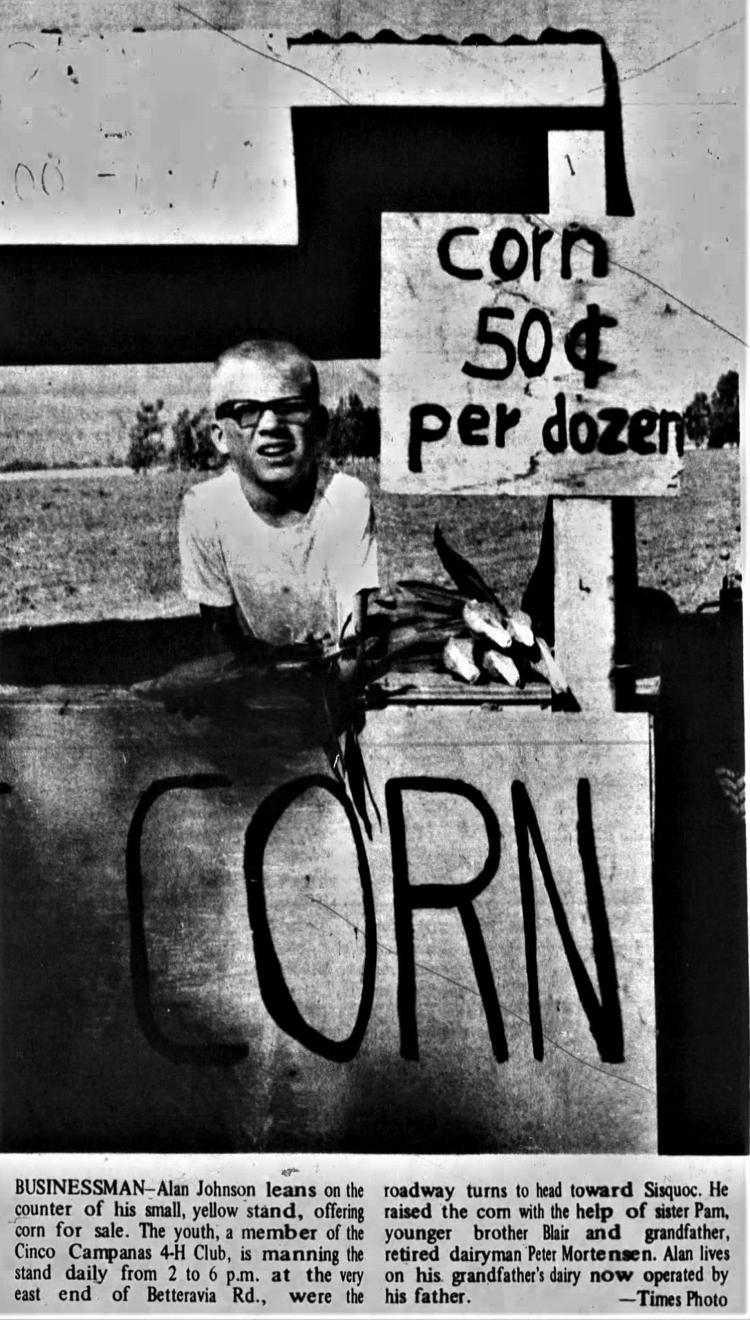 Johnson grew that corn with the help of Pam, Blaine and their grandfather, Peter Mortensen.
Pam and Alan won county fair medals in 1970; Pam in dairy and Johnson in tractor and small engines. In 1974, Pam Johnson, a 1974-75 county 4-H All-Star, installed Alan as the president of the Esperanza 4-H Club at a meeting. Blaine Johnson and Eddie Jorge were named recreation leaders. 
Alan Johnson went on to Righetti High, graduating in 1976. Blaine graduated in 1980 and they each earned degrees in dairy science from Cal Poly.
Though the family's dairy farm was certainly in the Johnson children's blood, so was racing. Everett Johnson had raced and the sport was always there, looming in the background.
"My dad used to race in the late '50s and he quit in 1960 to support the family," Alan said in a 1988 Times story. "We were always speed demons – it's in our blood. So, when we got old enough to do something constructive, we started racing. We started small and worked our way up."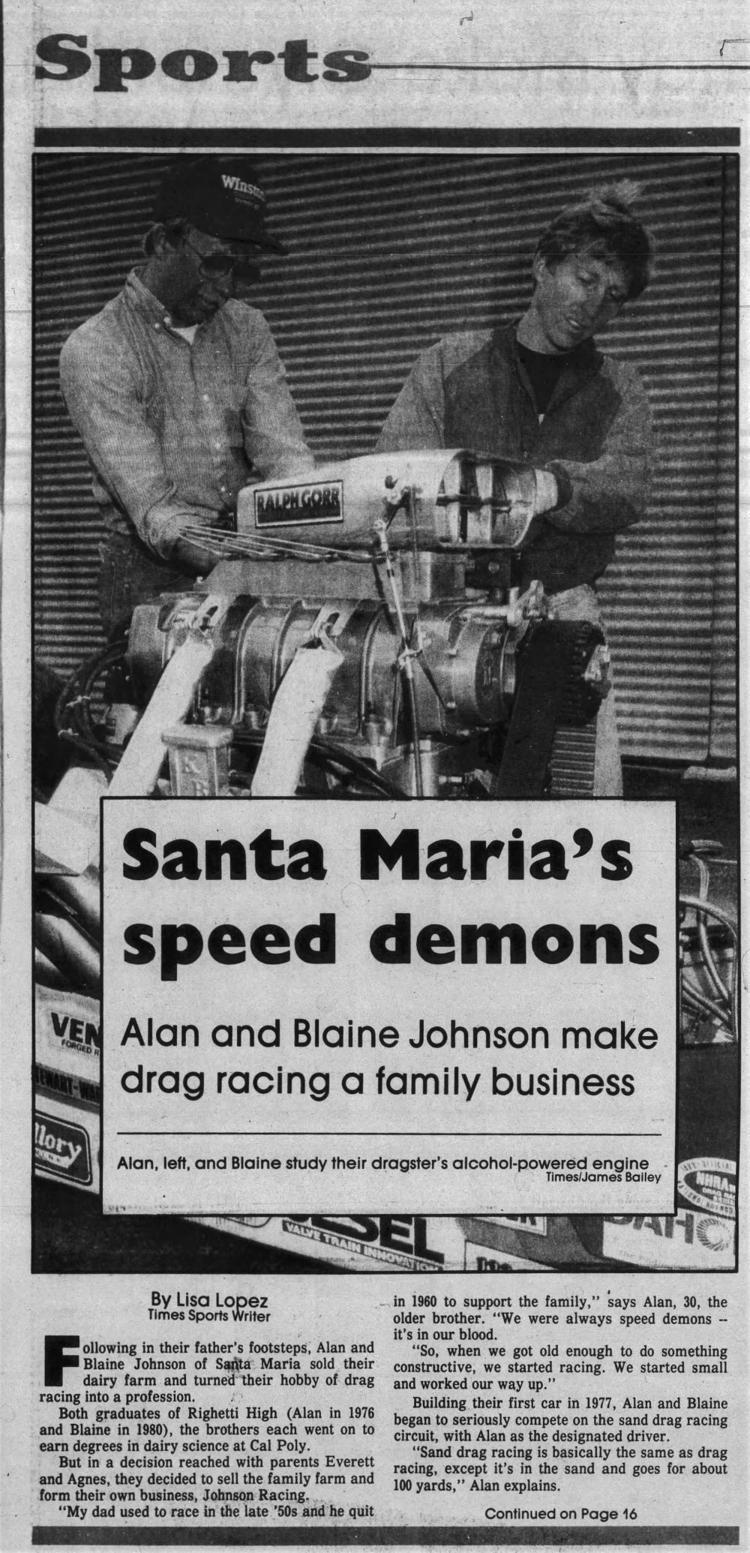 The brothers built their first drag car in 1977, competing in sand drag racing. Alan was the driver then. After some early success and a 1979 national points championship, the brothers moved up to racing on asphalt in 1982. They meddled in mediocrity for the first few years.
"We kinda went into a slump after that," Alan said in 1988. "We didn't win any races from '82 until 1988. Everything that could go wrong did go wrong."
"It seemed that we had an extra amount of bad luck," Blaine said. "It was mostly parts breaking on us."
Alan and Blaine sold the family farm as their racing interests grew more serious.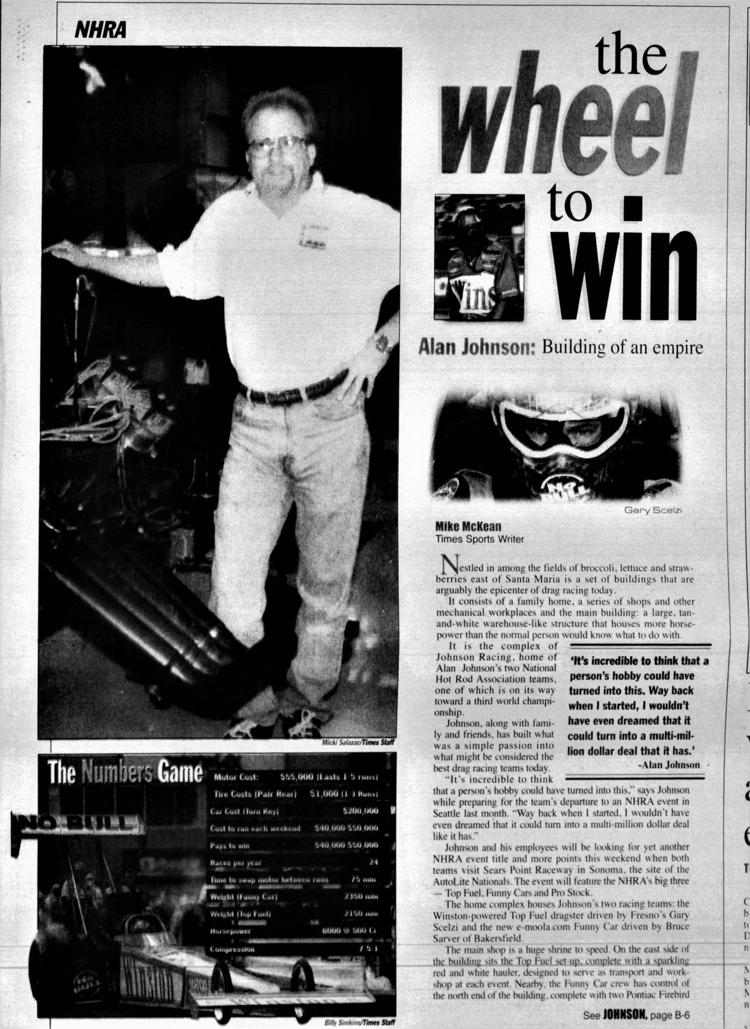 Blaine Johnson was installed as the driver in 1988 and "the brothers finally pushed themselves over the hump and won the Motorcraft-Quality Parts Gator National drag race in Gainesville, Fla.," the Times article reported. "The win, good for an $11,000 check, was the most memorable moment in racing for both brothers."
Not long after, the brothers won another race in Bakersfield. 
"We spend too much time on the road," Alan said, according to the 1988 article by former Times sportswriter Lisa Lopez. "We're always working a lot.
"When it's over, we'll just retire and go play golf," Alan added.
Tragically, the brothers would never be able to retire together. 
Blaine Johnson died from injuries suffered in a crash caused by an engine explosion near the finish line during a qualifying run for the NHRA U.S. Nationals at Indianapolis Raceway Park on Aug. 31, 1996. He was 34 years old. 
Alan and Blaine had formed a dynamic relationship on the track before Blaine's death. As a Top Alcohol class driver, Blaine had the most wins in NHRA history with 26 national event wins and four straight NHRA championships. He was "the quickest man in the history of drag racing," his obituary read in the Sept. 5, 1996 edition of the Times. "He worked with Alan Johnson Engineering in Santa Maria as a machinist."
The brothers had moved up to the Top Fuel division and Blaine was the NHRA Winston Top Fuel points leader at the time of his death.
"He pursued a dream with me, my dad and our whole family with great passion and commitment. He was on the gas all the time to be the best... and he was," Alan said at Blaine's memorial service held at First Presbyterian Church in Santa Maria. "He never really knew how good he was or the impact he had on so many other people. Our memory for him is etched in the joy and happiness that he found in drag racing. These memories will live in our hearts forever."
Alan has dedicated much to his brother's memory, holding the annual Blaine Johnson Memorial Golf Tournament in Santa Maria every year. That event draws NHRA stars from all over the country. 
SMJUHSD joins most area high schools who already have return-to-play dates in place. St. Joseph High School resumed athletic activities on Aug. 24. Lompoc Unified, with Cabrillo and Lompoc, is planning to return on Tuesday, Sept. 8. Santa Ynez Valley Union High is scheduled to return on Monday, Sept. 14. The Warriors, Saints and Panthers will follow on Sept. 21.
In a Jan. 1997 article by Mark Simkins in the Times, Alan Johnson said he was coping with the loss of his brother by working. He served as a full-time consultant for Jim Head not long after Blaine's accident in 1996. Alan built a Top Fuel dragster for his Johnson Racing team with Gary Scelzi at the helm for the '97 season. 
"It helps to be busy for sure," Johnson said then. "You can't sit around, that doesn't help anything. Staying busy is the main thing. It gives you something to get up in the morning and do, you know?"
Tuggle, who committed to swim for the University of Virginia last month, won the girls 500 freestyle and finished second in the 200 free at the 2019 CIF State Meet when she was a freshman at Clovis North High School.
The year after Blaine's death, Johnson guided his team to a Winston Cup Top Fuel title with Scelzi at the wheel. Scelzi had never driven a Top Fuel car before that season, but with Alan Johnson's know-how, the team won drag racing's crown jewel, just a year after Blaine had died. 
David White reported in a Times article dated Nov. 18, 1997, that the championship trophy rested in the Johnson family's trophy room. "It has Scelzi's name on it, but it belongs to Blaine," White wrote.
"That's why we did it," Agnes Johnson said then of the family's return to racing. "To honor Blaine."
Johnson and Scelzi won three Top Fuel titles from 1997-2000.
Alan Johnson went on to win 11 more NHRA Top Fuel titles, the biggest prize in drag racing. Johnson teamed up with Tony Schumacher to win five straight Top Fuel titles from 2004-08.
He captured his 16th title working with Brittany Force in 2017, tying him with the legendary John Force, Brittany's father, for the most NHRA national championships in history.
Santa_Maria_Times_Thu__Aug_14__1969_.jpg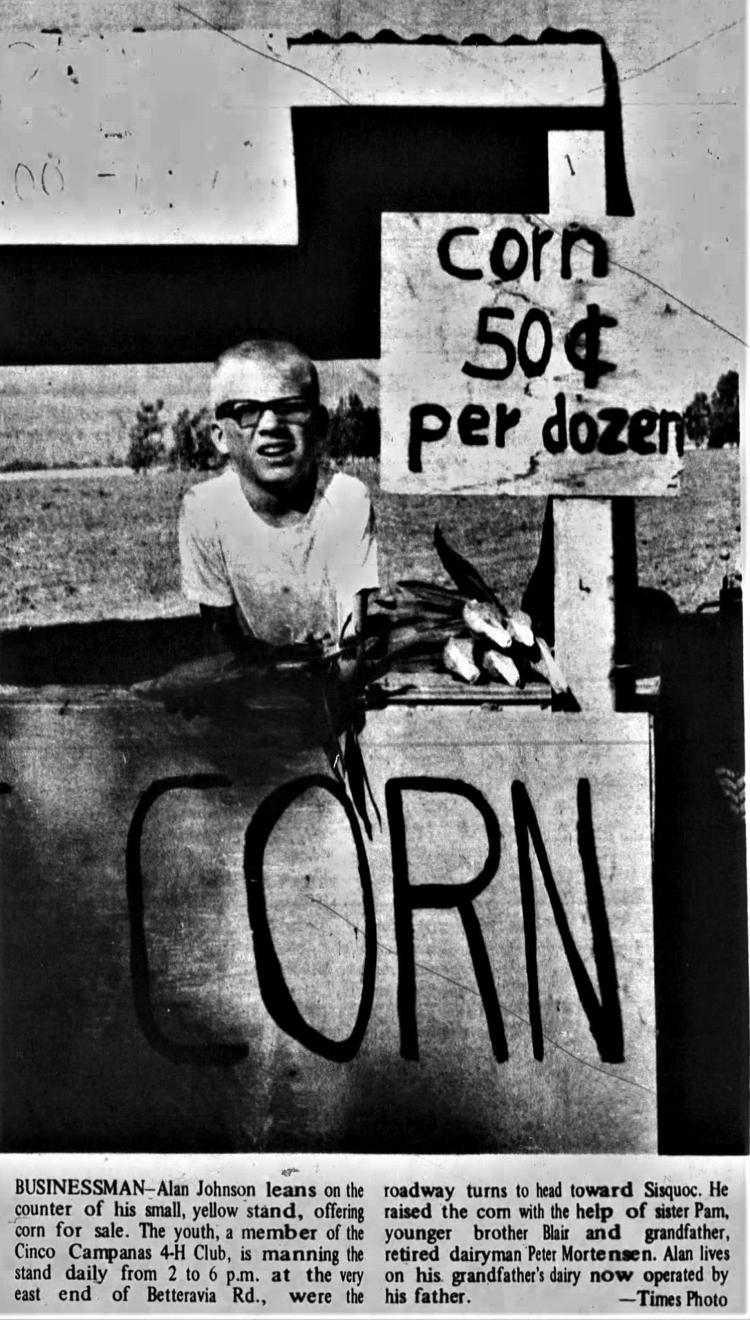 Santa_Maria_Times_Wed__Oct_9__19682_.jpg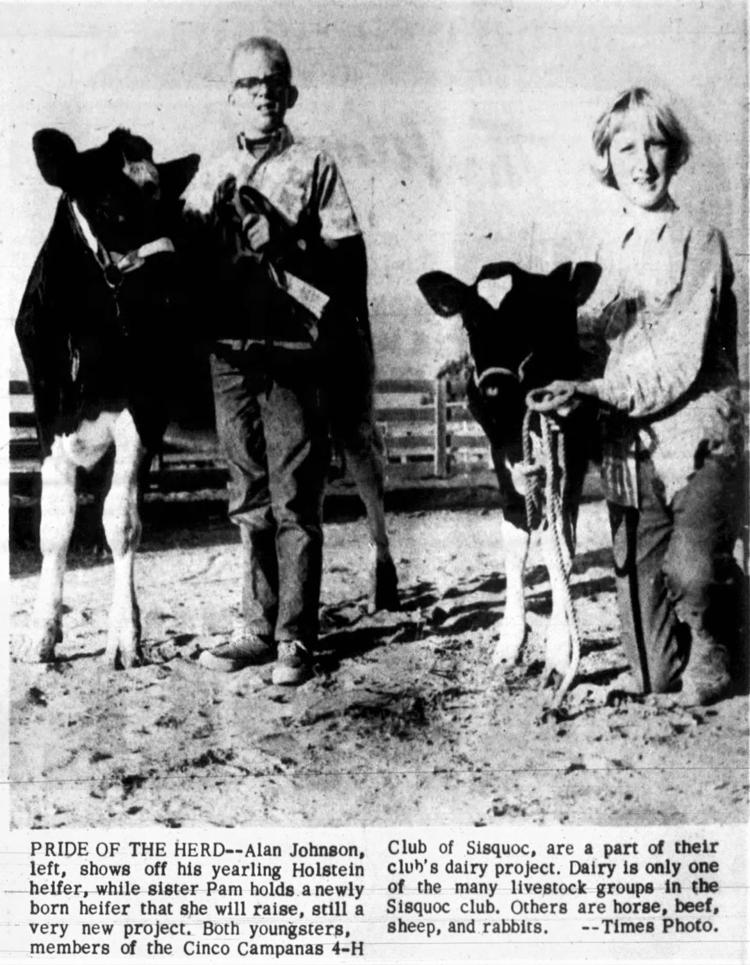 Santa_Maria_Times_Wed__Oct_9__1968_.jpg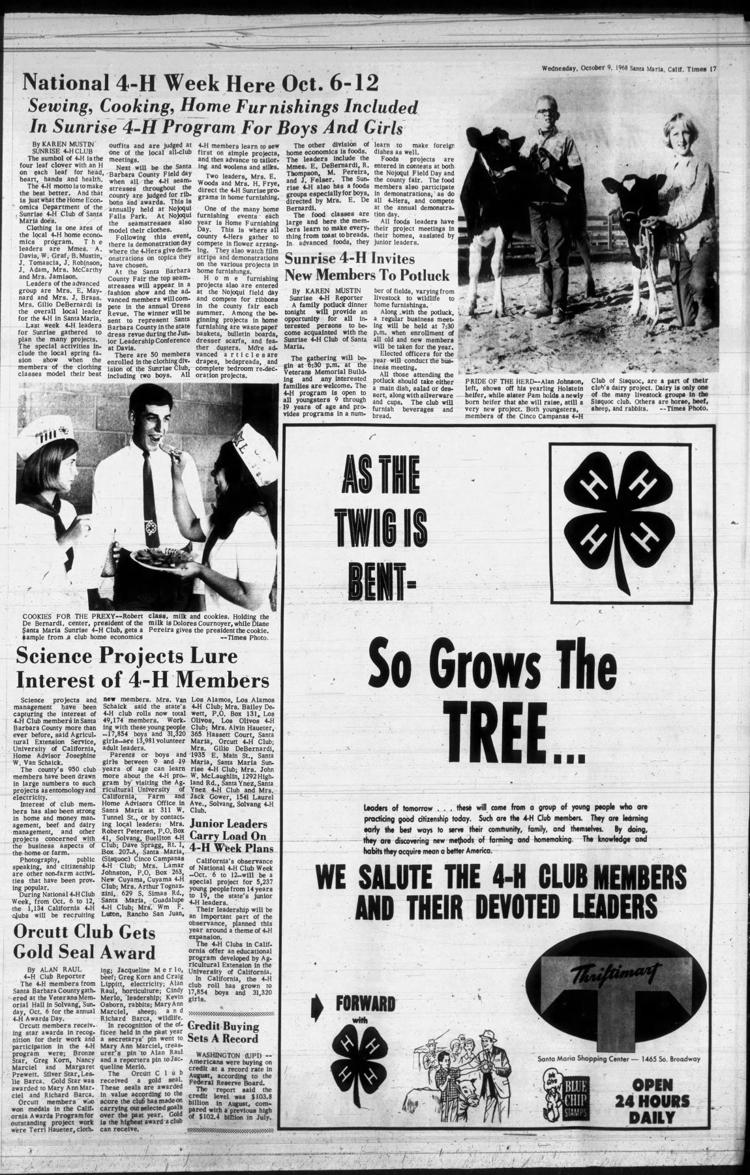 Santa_Maria_Times_Wed__Jul_22__1970_.jpg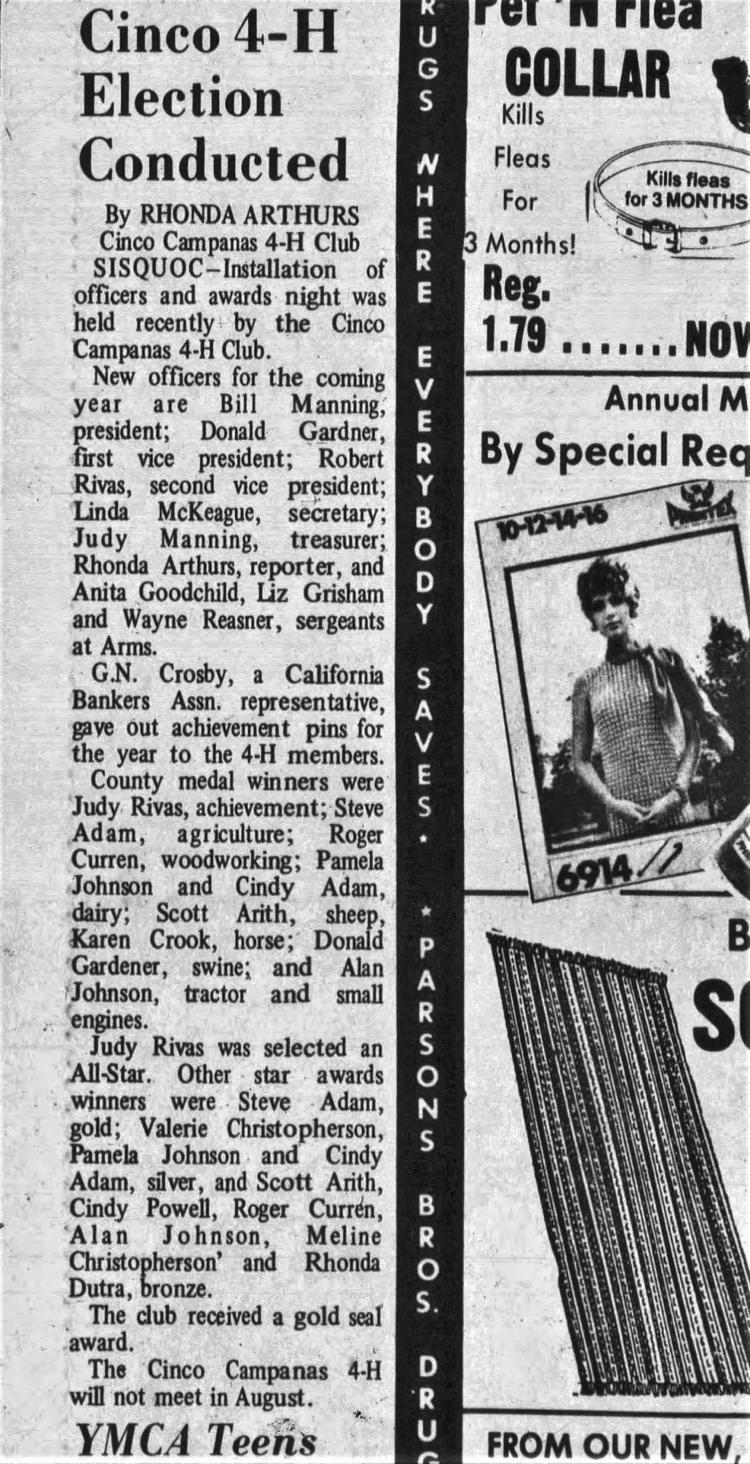 Santa_Maria_Times_Mon__Nov_23__1970_.jpg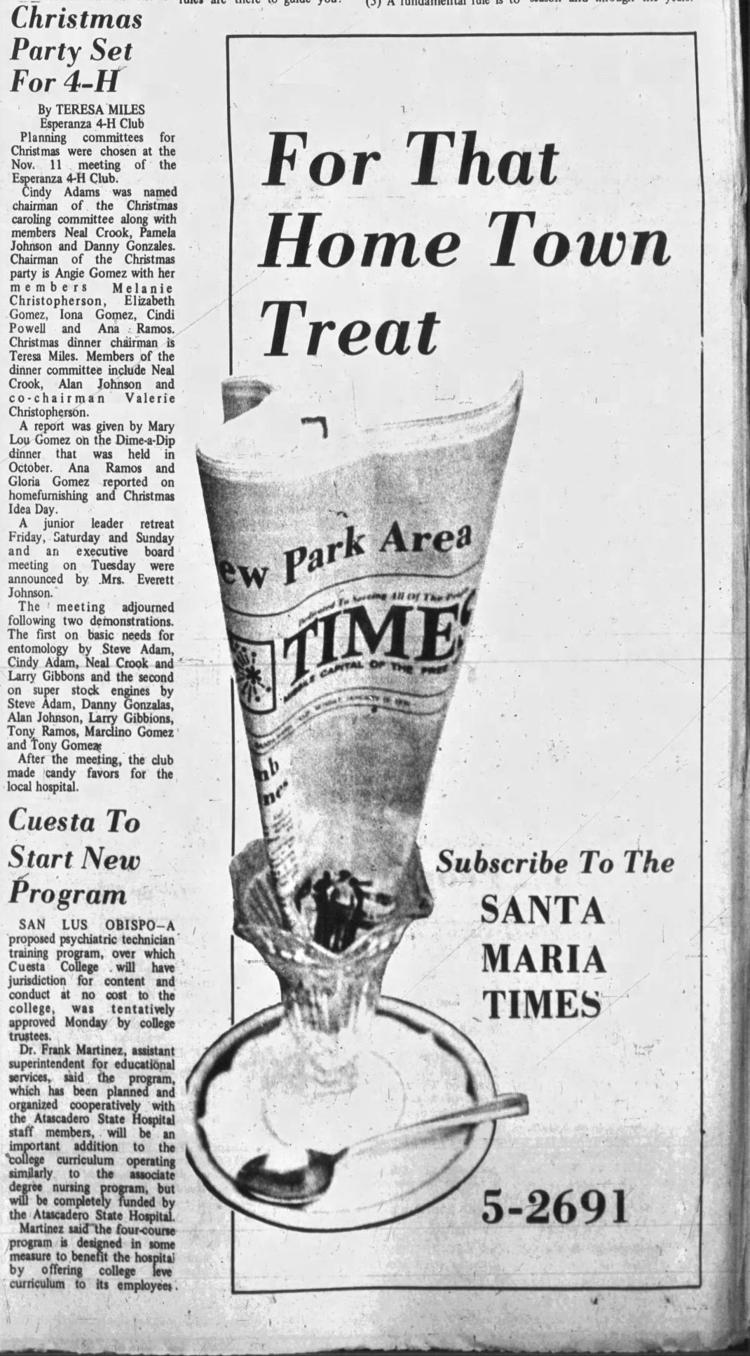 Santa_Maria_Times_Tue__May_25__1971_.jpg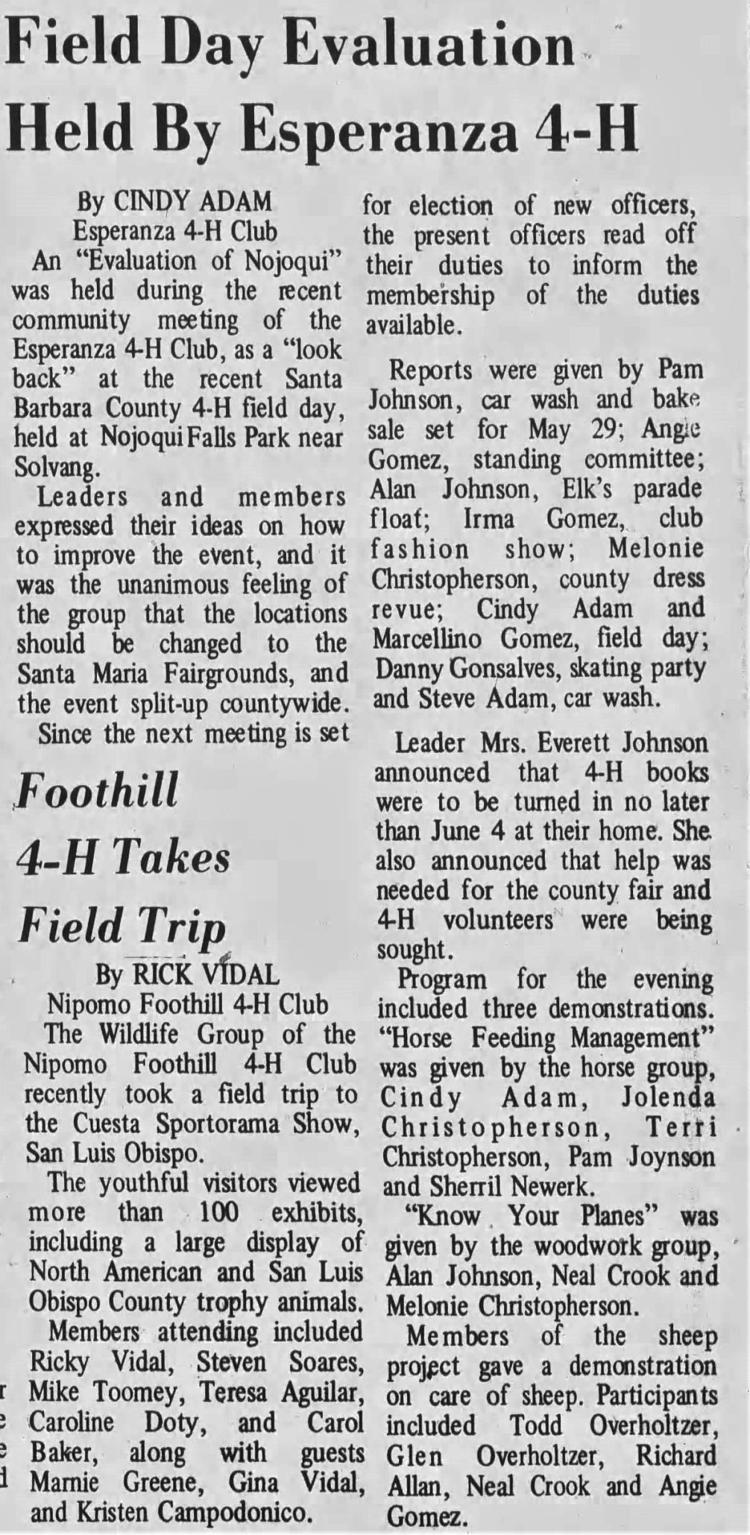 Santa_Maria_Times_Mon__Aug_5__1974_.jpg

Santa_Maria_Times_Wed__Aug_3__1977_.jpg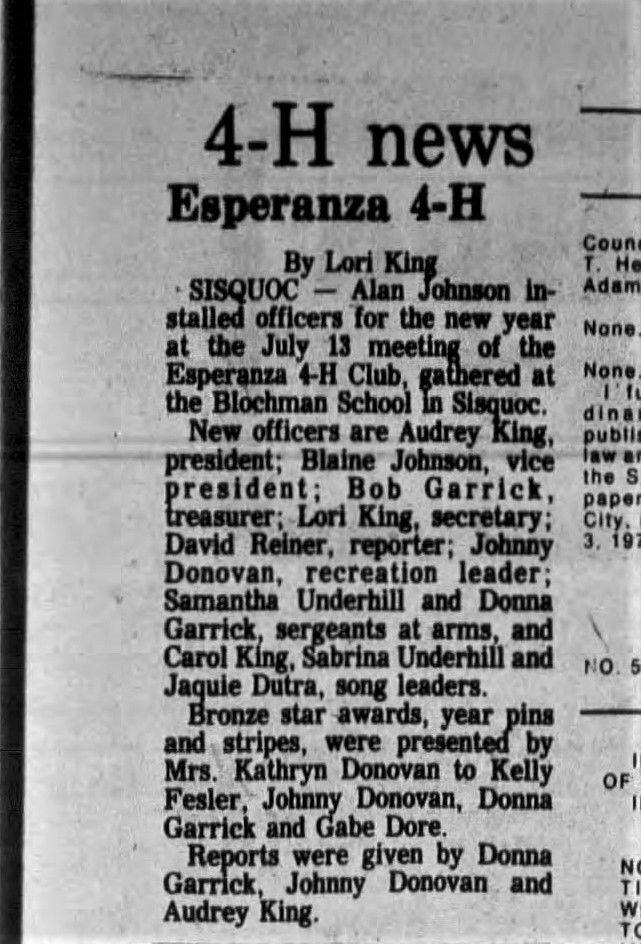 Santa_Maria_Times_Wed__Jun_3__1987_.jpg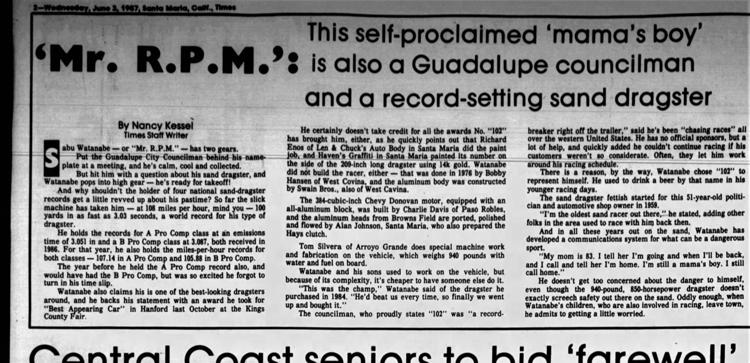 Santa_Maria_Times_Mon__Apr_25__1988_.jpg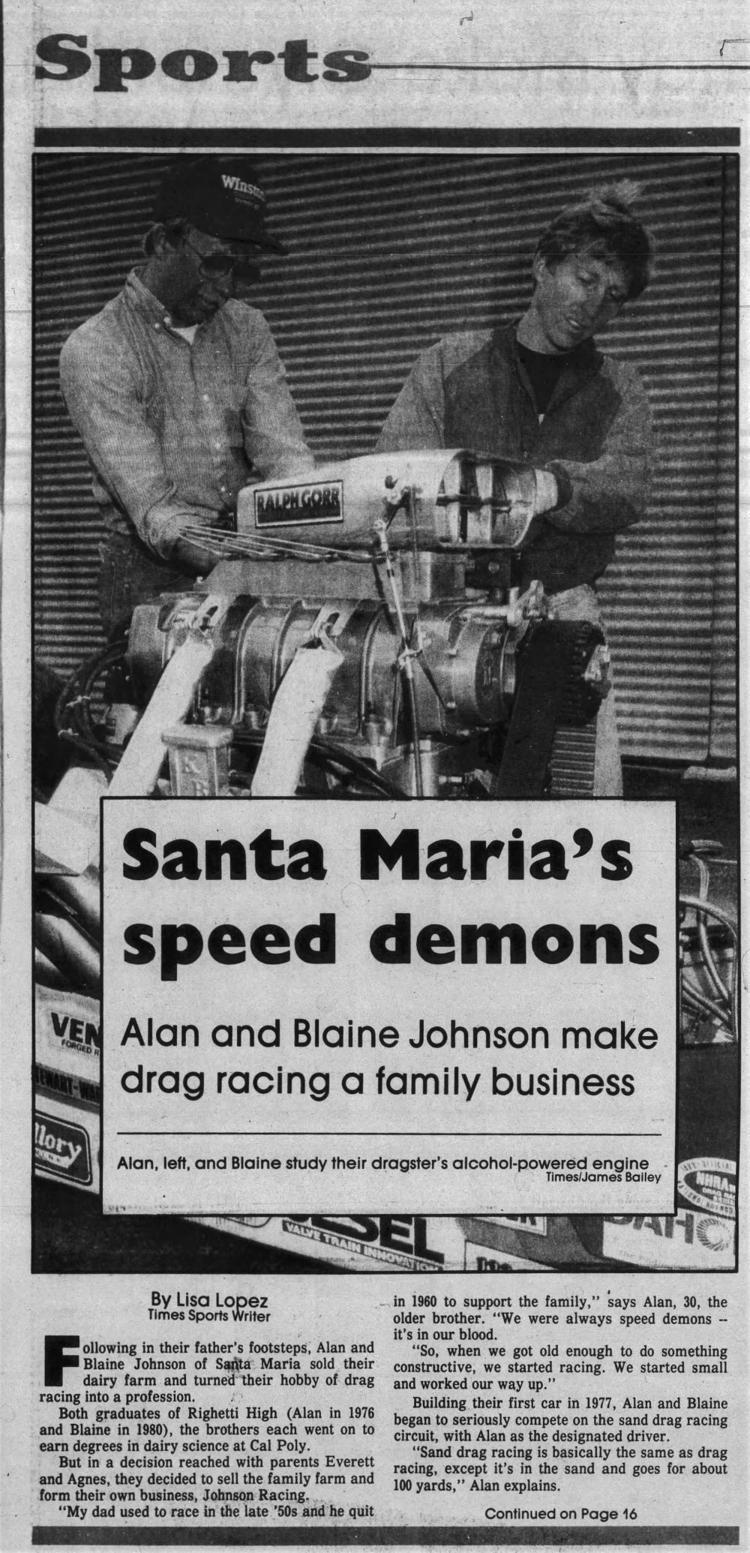 Santa_Maria_Times_Mon__Apr_25__1988_ (2).jpg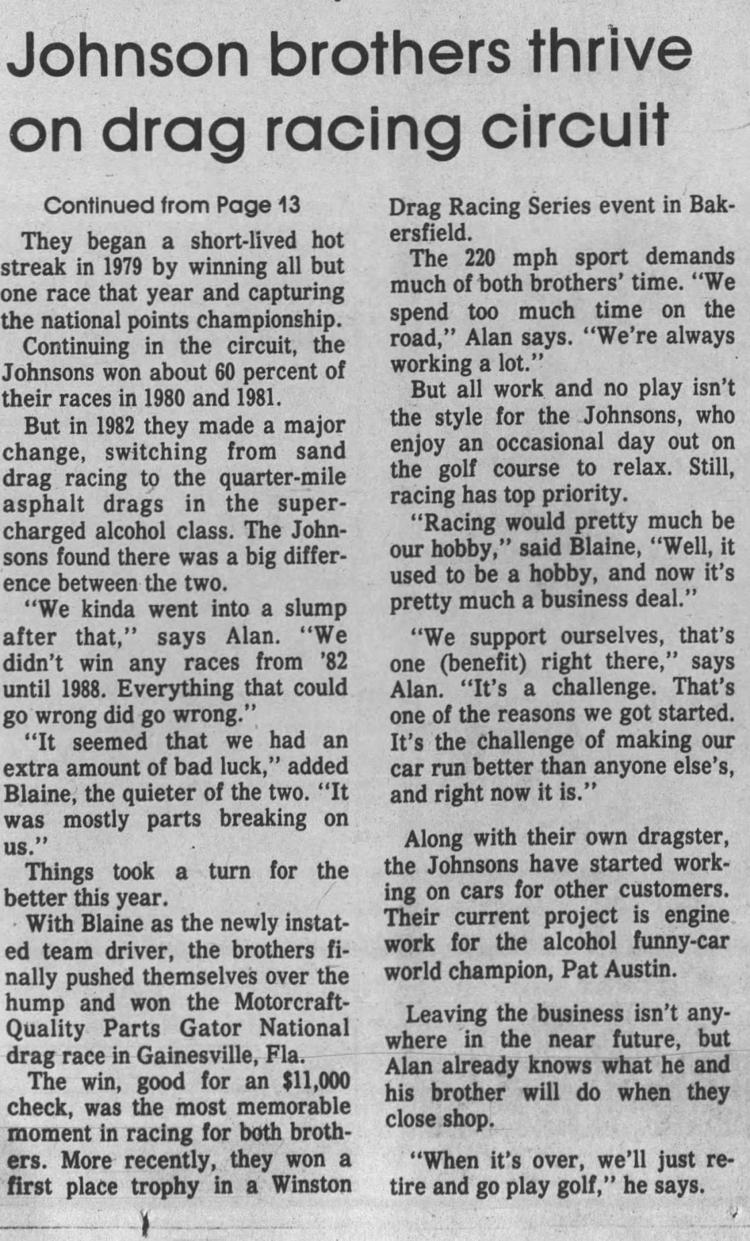 Santa_Maria_Times_Tue__Jan_28__1997_.jpg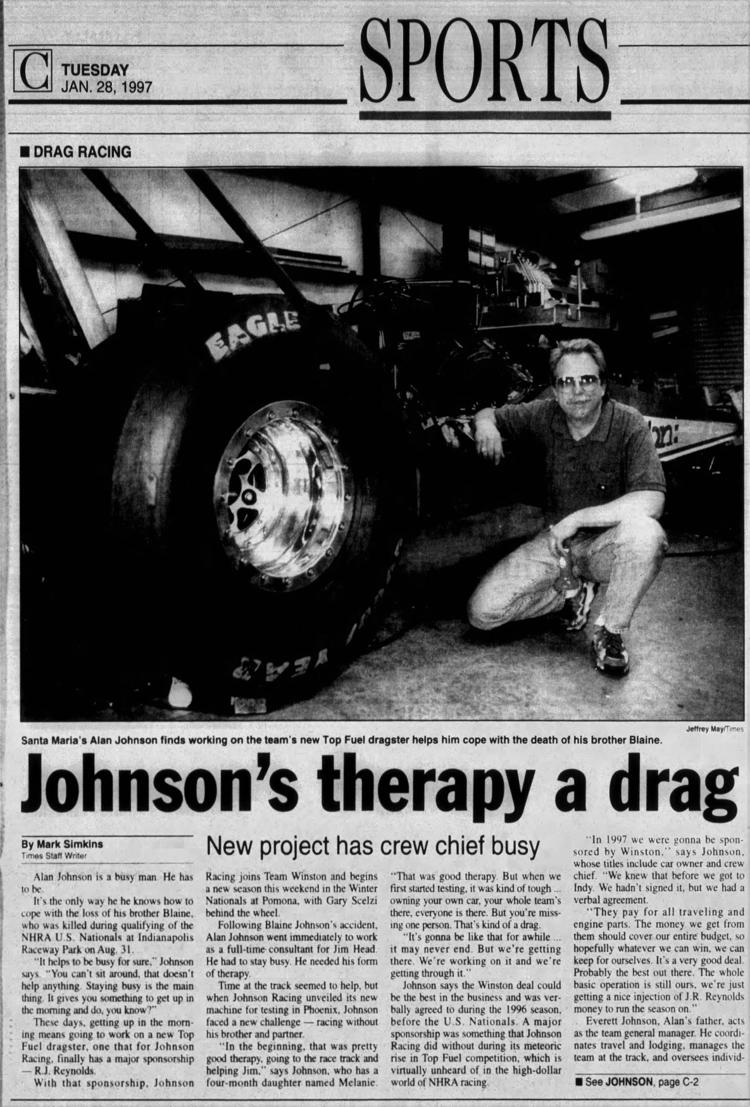 Santa_Maria_Times_Tue__Jan_28__1997_.jpg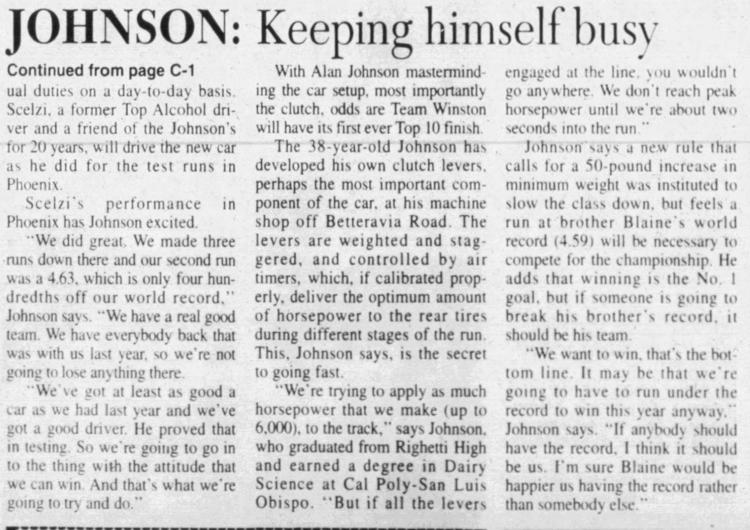 Santa_Maria_Times_Tue__Nov_18__1997_.jpg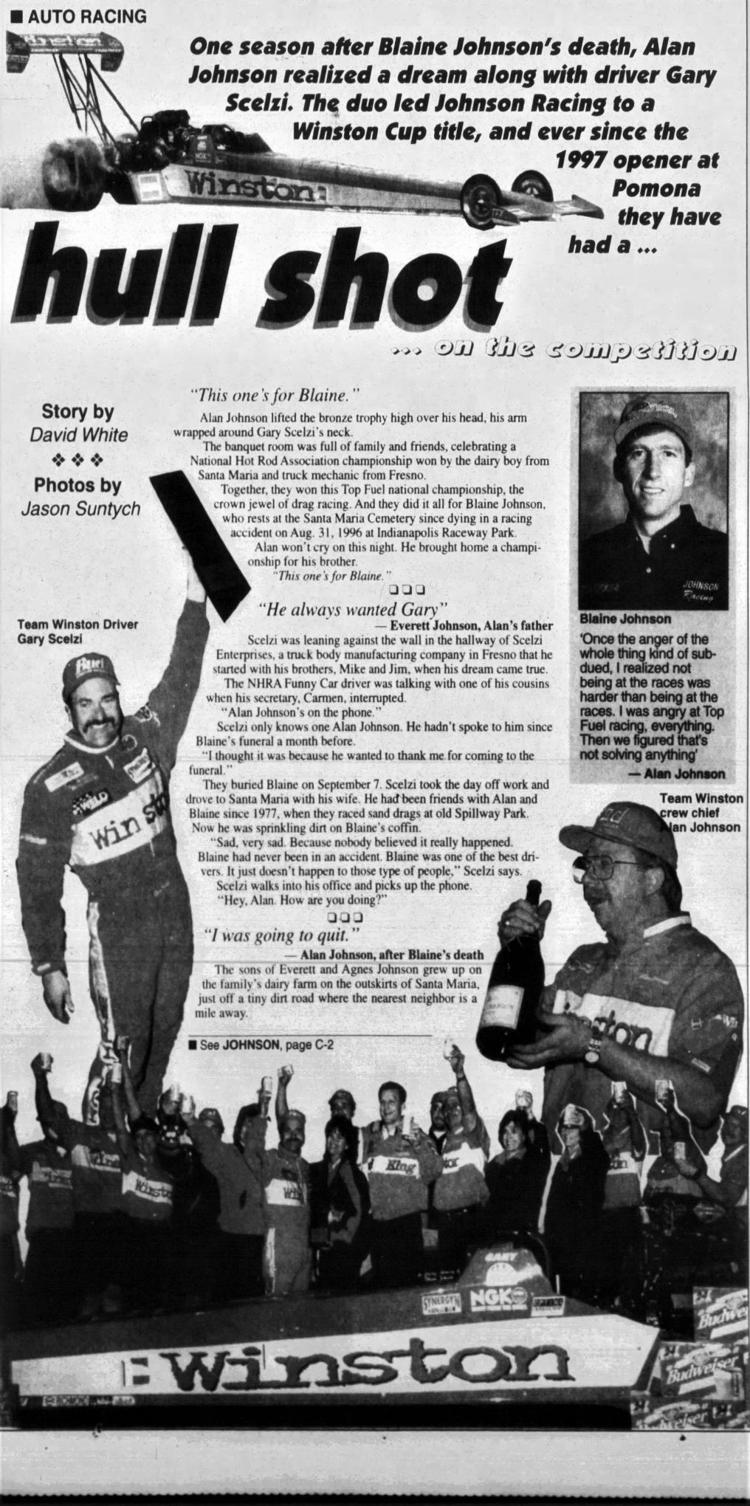 Santa_Maria_Times_Tue__Nov_18__1997_ (1).jpg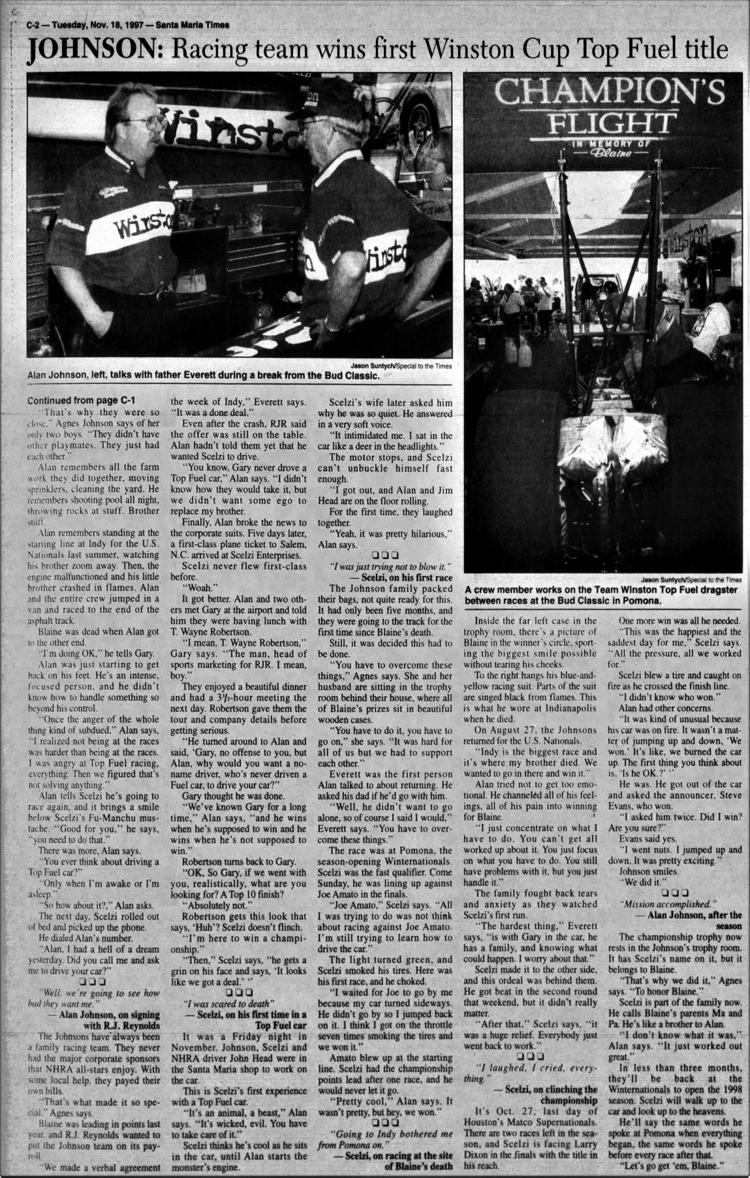 Santa_Maria_Times_Mon__Nov_16__1998_.jpg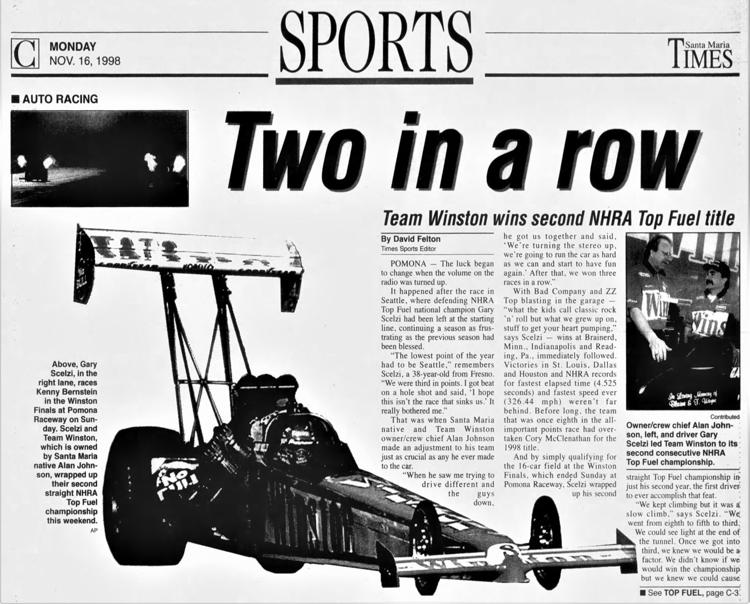 Santa_Maria_Times_Mon__Nov_16__1998_ (1).jpg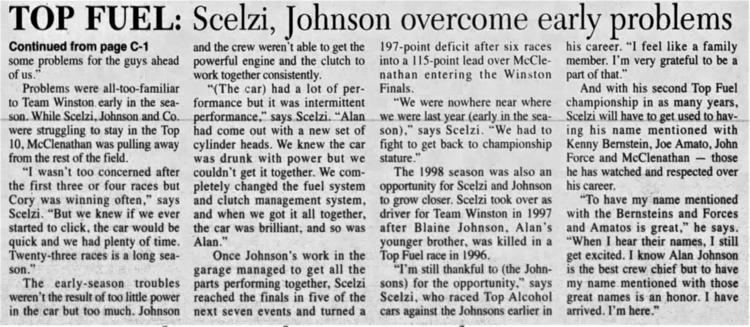 Santa_Maria_Times_Mon__Jun_2__2003_.jpg

Santa_Maria_Times_Mon__Jun_2__2003_.jpg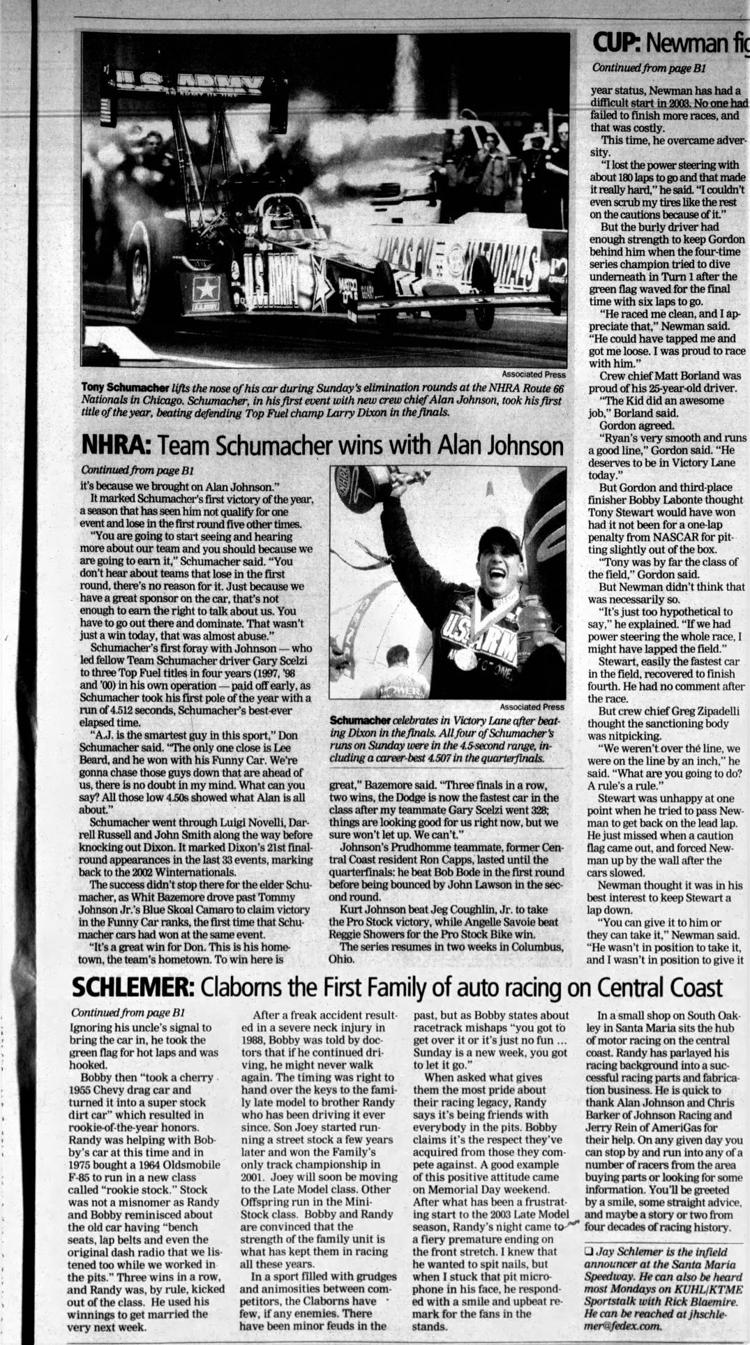 Santa_Maria_Times_Fri__Aug_4__2000_ (1).jpg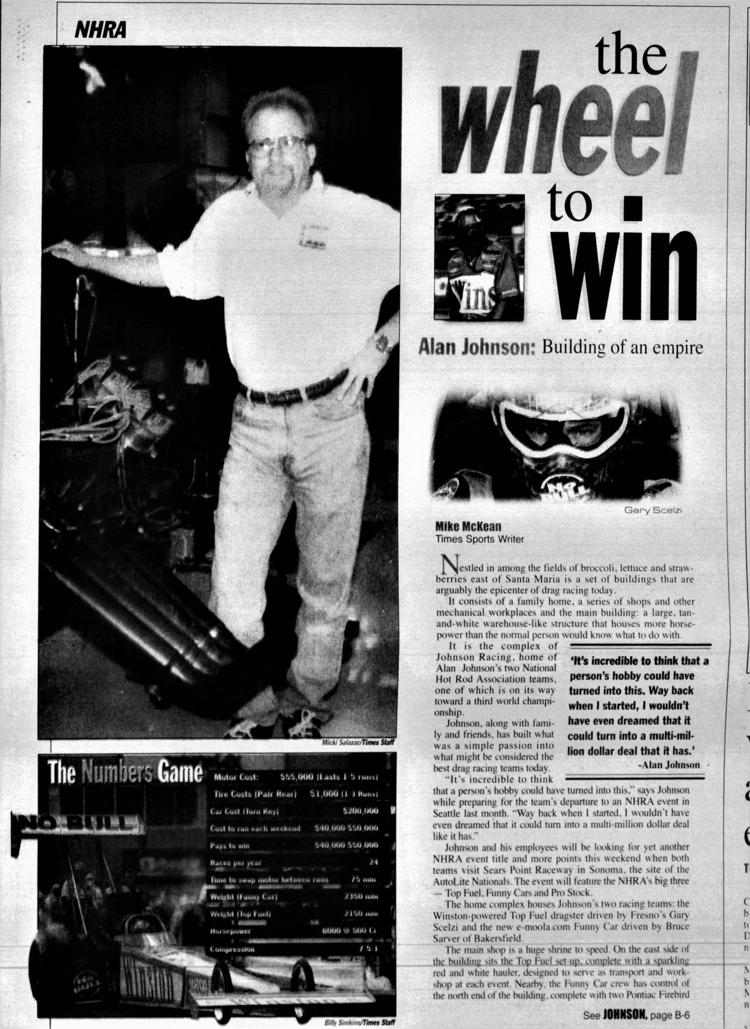 Santa_Maria_Times_Fri__Aug_4__2000_.jpg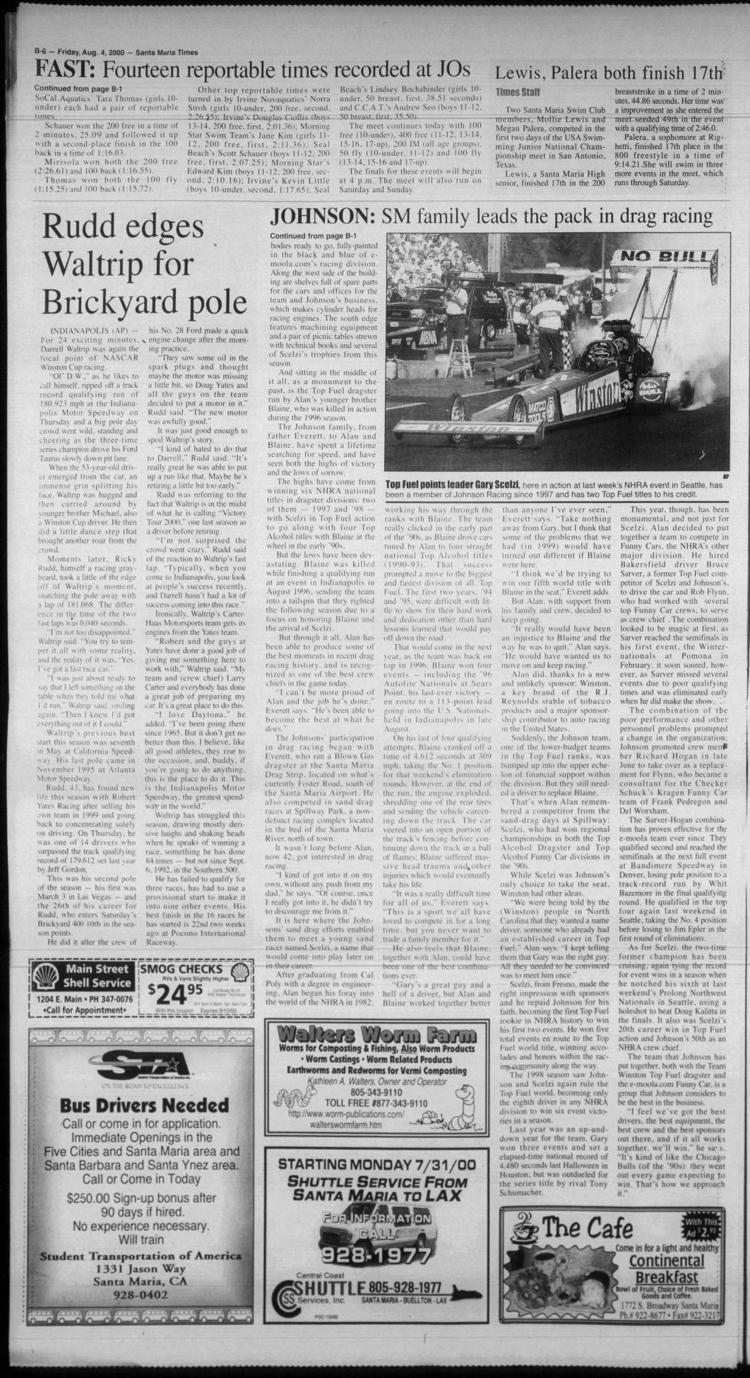 Santa_Maria_Times_Thu__Nov_8__2007_.jpg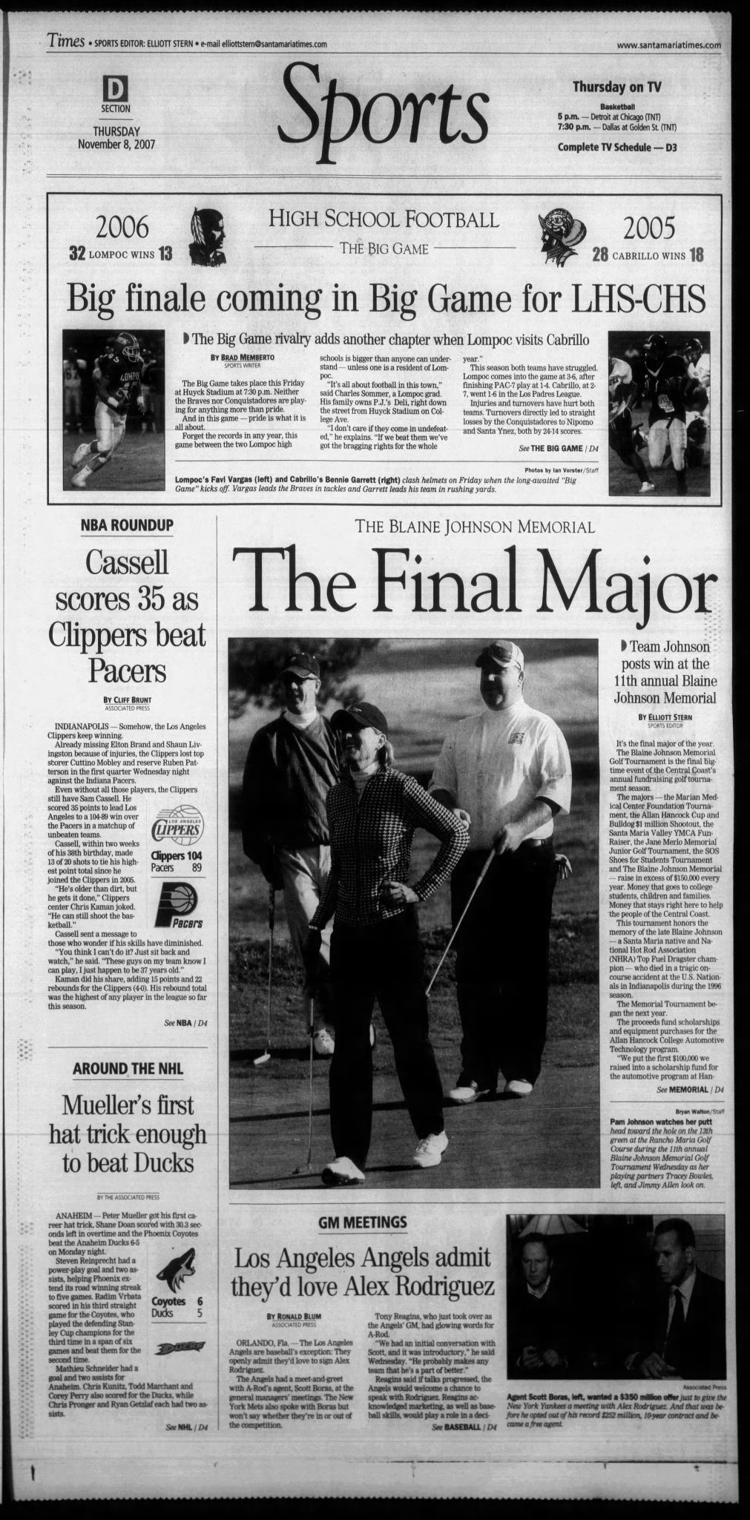 Santa_Maria_Times_Sun__Sep_8__1996_.jpg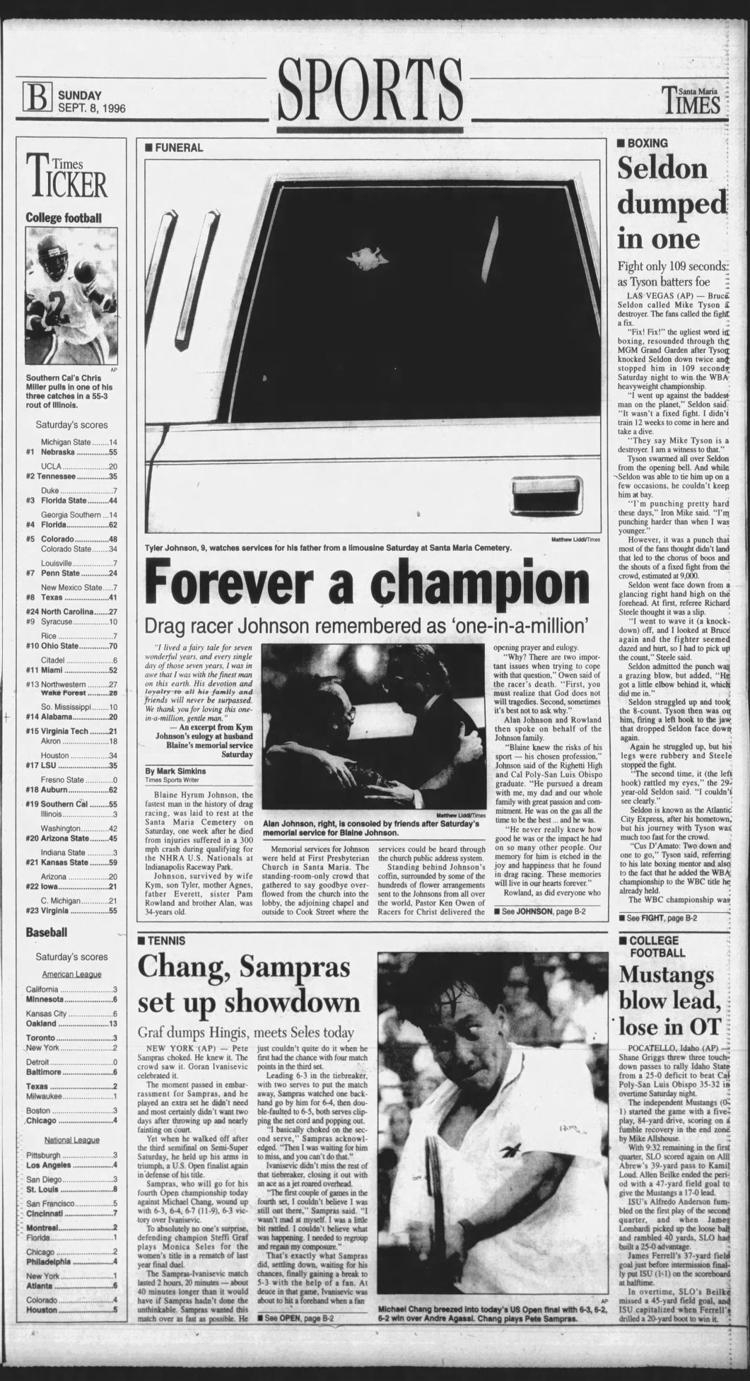 Santa_Maria_Times_Sun__Sep_8__1996_ (1).jpg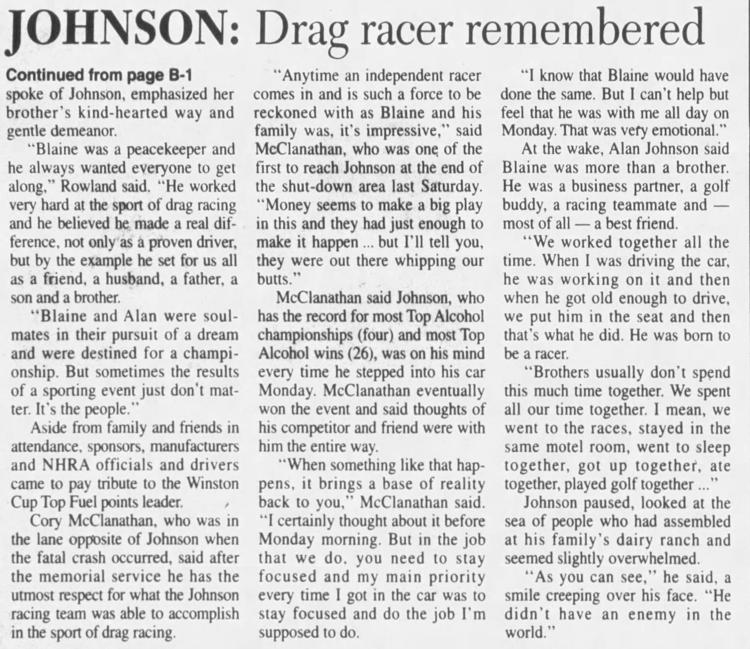 Be the first to know
Get local news delivered to your inbox!