Luke Branquinho is having a happy homecoming.
The Los Alamos cowboy, a five-time world steer wrestling champion, has the early lead in his signature event at the 76th annual Santa Maria Elks Rodeo.
On Thursday's opening night of the four-day Santa Maria Elks Rodeo at the Elks Unocal Event Center, Branquinho nailed a perfect run, wrestling his steer to the ground in 5.5 seconds.
"It's a good way to start the rodeo off. Hopefully I'll win something," said Branquinho. "I'm just trying to stay where I'm at now that the summer rodeos are here. It's a good time to catch back up."
Branquinho is within $10,000 of a spot in the top 15 — the place he needs to be at the end of the regular season to earn a trip to Las Vegas for December's National Finals Rodeo.
After a torn rotator cuff cost him most of the 2017 season and a biceps tear cost him all of 2018, Branquinho is finally healthy again.
"I'm feeling reel good," said Branquinho. "I just have to keep it that way."
Third-grader Alison Bravo of Bonita Elementary in Santa Maria arrived dressed like a cowgirl for her first rodeo experience at the Minetti Min…
Branquinho flies to Green Bay Saturday for a special WCRA rodeo.
"It's a one-day rodeo but I could win $50,000 for finishing first," said Branquinho. "The money doesn't count toward the national standings but it does count in my bank account."
Branquinho will be back for Sunday's final go-round and the chance to put more money in the bank — and the Santa Maria money does count toward the NFR.
Branquinho travels with two of his best friends — Elko, Nevada's Dakota Eldridge and Oak View, California's Tucker Allen.
After Thursday's first go-round, Eldridge's 5.7-second run was good for second and Allen's 6.4 was good for third.
"Mine was a good safe run," said Eldridge. "The average here with these fresh steers is usually a little longer. You have to make sure to use your head on your first go, get a good time and then try to do even better in the second go-round."
Eldridge's second go comes Saturday night.
Stephanie Quayle looks every bit the part of a country music star: young, fit, stylish with a crystal voice and stories to tell. But this up-a…
"That will give me the chance to put the pressure right back on Luke," said Eldridge. "The bad thing — Luke is really good under pressure."
Allen is the kid on the crew.
At 19, Allen is in his first year on the Pro Rodeo Tour.
Last year, he competed for California District 7 — the Magnificent 7 — in high school rodeo while a senior at Ojai's Nordhoff High.
"Luke actually taught me everything," said Allen. "I've been coming to him since I was 14. I've competed here at the Elks' arena in high school and this is pretty much a hometown rodeo for me."
Allen competed in team roping, calf roping and steer wrestling for District 7 and finished his high school career with the 2018 national high school steer wrestling championship.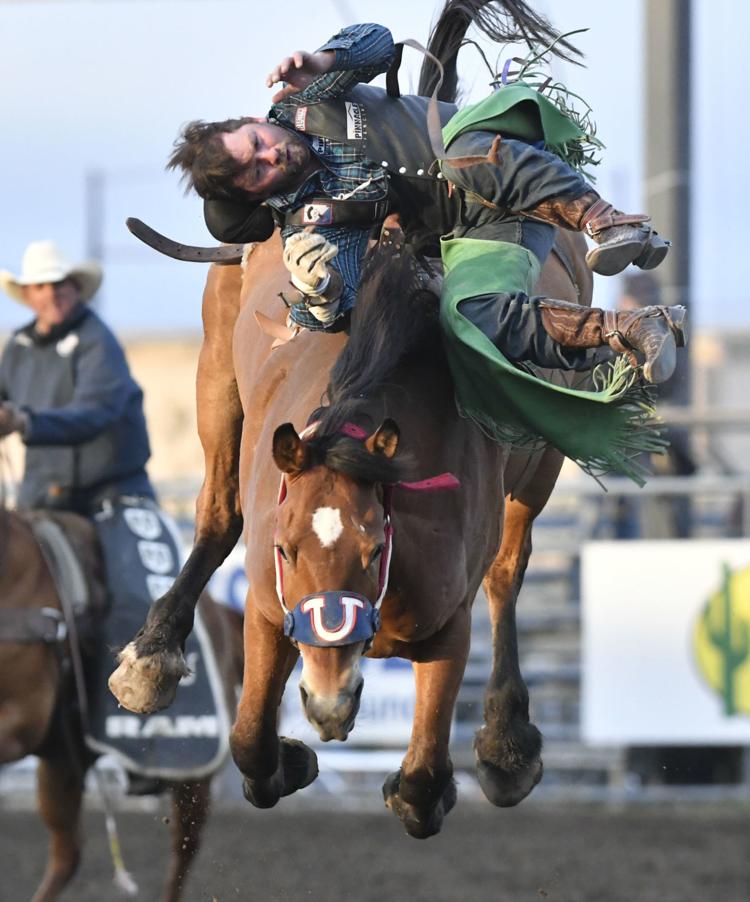 "Having a run like tonight lets me know that I can compete with the greats like Luke and Dakota," said Allen. "It gives me confidence. Every time I have a good run at one of these rodeos my confidence builds. It makes me want to work even harder."
Allen will be back for Sunday's matinee to see if the student can beat the teacher.
Morro Bay's McKenna "Bear" Pascoe sits sixth after an 11.4-second run.
The second year rodeo pro, who played college ball at Fresno State, is the only Super Bowl champion on the Professional Rodeo Cowboys Association (PRCA) circuit, having been part of the New York Giants Super Bowl XLVI victory over the New England Patriots in February of 2012.
You have free articles remaining.
The rodeo opens with a wild, wild western event — Xtreme Bronc Riding.
It's the only event where every three-man team competes in the arena at the same time.
They have to stop, saddle and ride a bucking horse across the finish line — and do it in less than two minutes.
Defending Santa Maria champion, the Santa Ynez-based TeamAgin.com won the opening night race.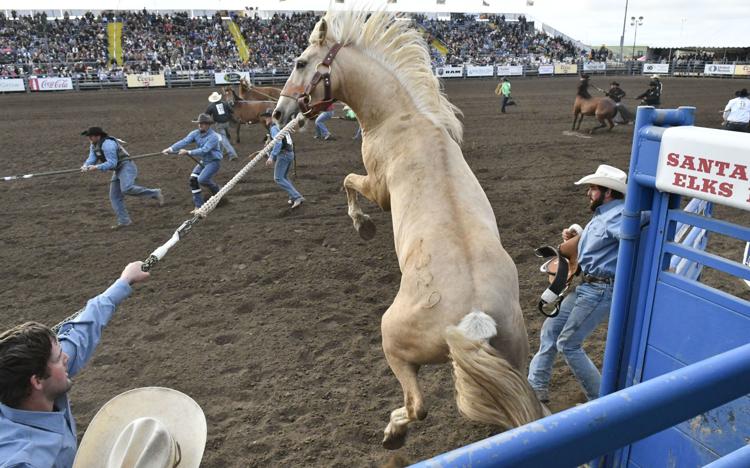 While several teams had members being dragged through the dirt, TeamAgin.com had everything under control. Wade Agin stopped the bronco, Trace Agin got it saddled and DJ Stoneburner held on to cross the finish line first.
"The first one is done," said Wade Agin. "The most important part is to get off to a good start. That puts the pressure on everyone else.
"Everything went well for us tonight. We finished good. We just have to stay consistent — and it's fun competing in front of our hometown crowd."
Logan Patterson's 83-point ride leads bareback riding with Garrett Shadbolt's 81 sitting second.
Joe Harper had an 80-point ride to take the early saddle bronc lead ahead of Nick LaDuke's 69 and Allen Boore's 67.
B.J. Campbell and Clint Harry had a 7.5-second run to lead the PRCA team ropers with the 8.3 of Will Centoni and Danny Leslie second.
The Elks Rodeo has its own local competition — Elks team roping.
David Gheno and Erik Pybas (14.2) lead Cheyenne Torres and Tim Righetti (16.3)
Colton Farquer (11.3-seconds) has a tiny lead over defending Santa Maria tie down and All-Around champion Ryle Smith (11.4) in tie down roping.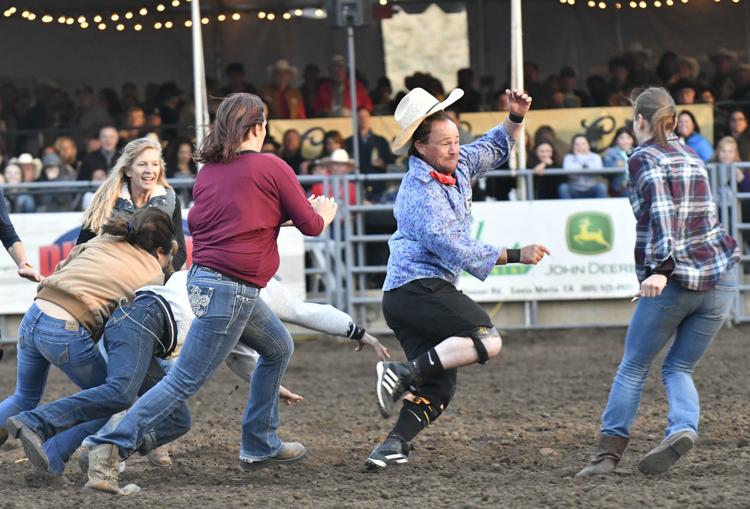 The Women's Professional Rodeo Association (WPRA) has added breakaway roping as an official tour event this year,
Santa Maria has the largest field entered so far this year and Sammy Massey, from Templeton High School, took the early lead with a 5.9-second trip.
Earlier Thursday, Massey won the 13-17-year-old breakaway roping at the Minetti Mini Rodeo.
Family Partnership School's Josie Pereira, who along with Templeton's Ashley Lewis, won the team roping at the Minetti, is currently second.
The WPRA barrel racers are all within one second of the leader.
Vicky Cook race d to the lead in 17.41-seconds, ahead of Mary Jo Camera (17.61) and Sarah Kieckhefer (17.63).
And the best athletes took part in the night's final event – bull riding.
Unfortunately for the cowboys, the night's winners were all Cotton Rosser's Flying U Rodeo bucking bulls.
Six cowboys tried and each ended up in the Unocal Event Center's award-winning dirt. The bulls had a perfect night, going 6-0.
The action resumes Friday night at 7 p.m. for the second night of the four-day Santa Maria Elks Rodeo.
053019 Rodeo Thursday 05.jpg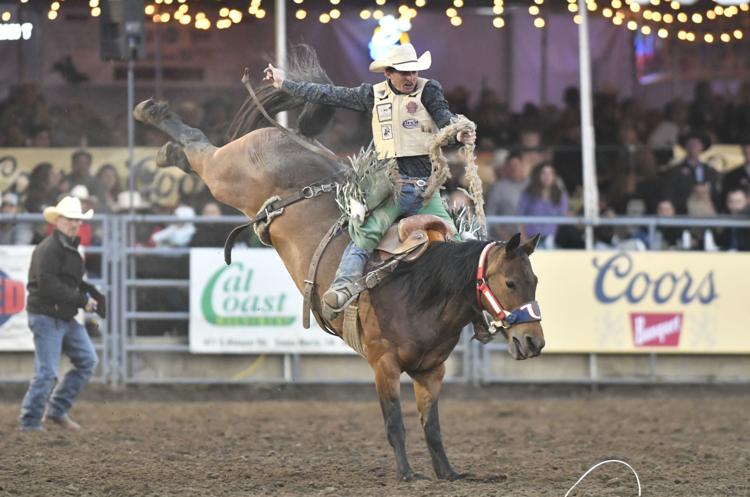 053019 Rodeo Thursday 06.jpg
053019 Rodeo Thursday 07.jpg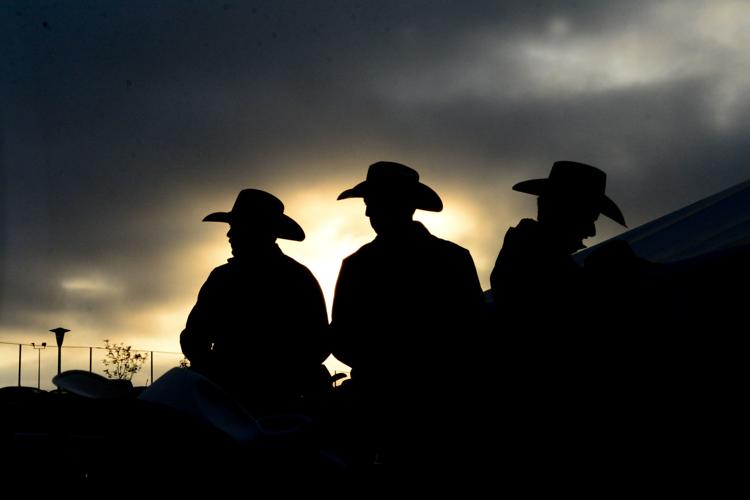 053019 Rodeo Thursday 08.jpg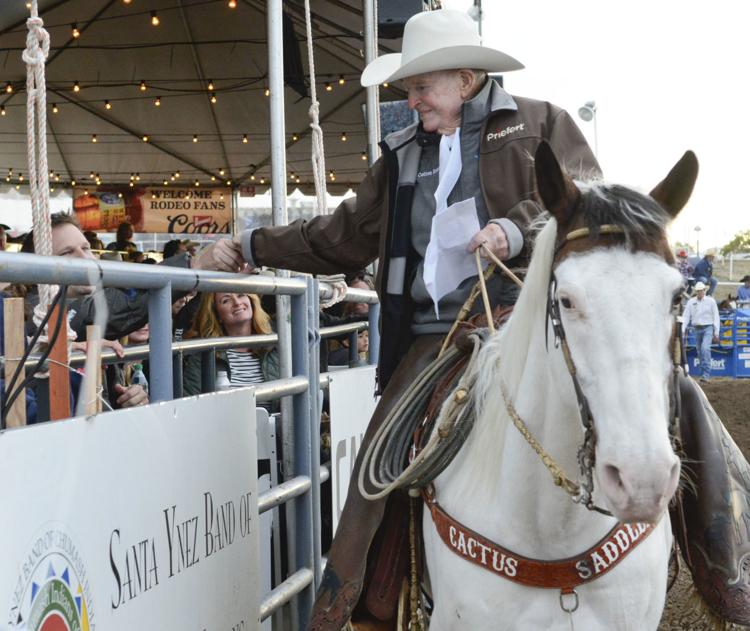 053019 Rodeo Thursday 02.jpg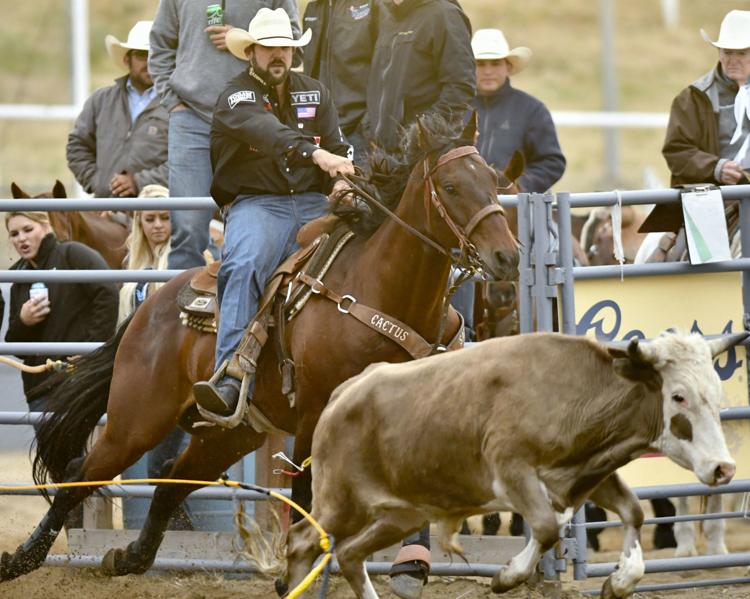 053019 Rodeo Thursday 03.jpg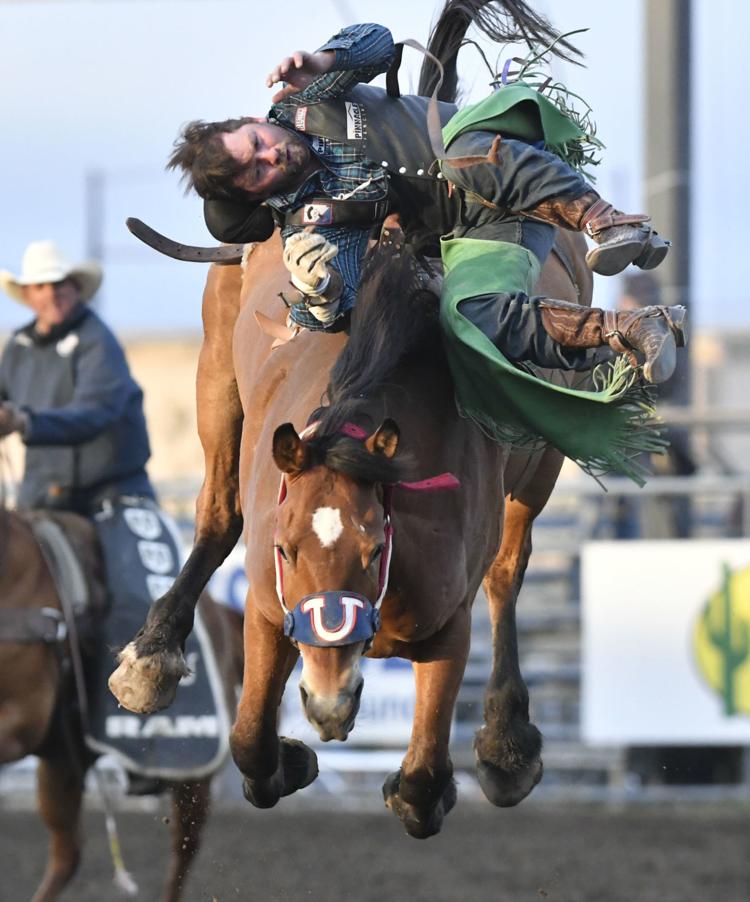 053019 Rodeo Thursday 04.jpg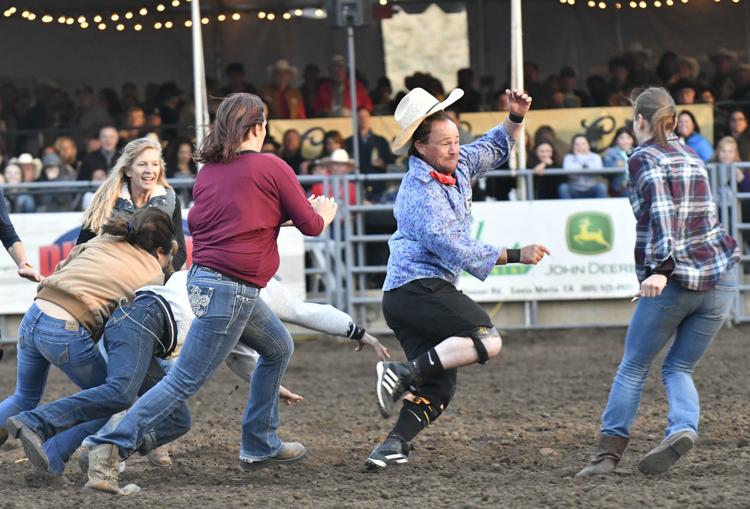 053019 Rodeo Thursday 01.jpg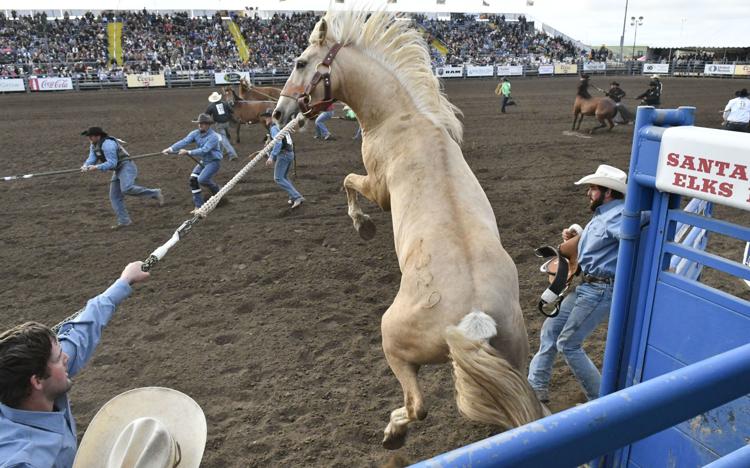 053019 Rodeo Thursday 09.jpg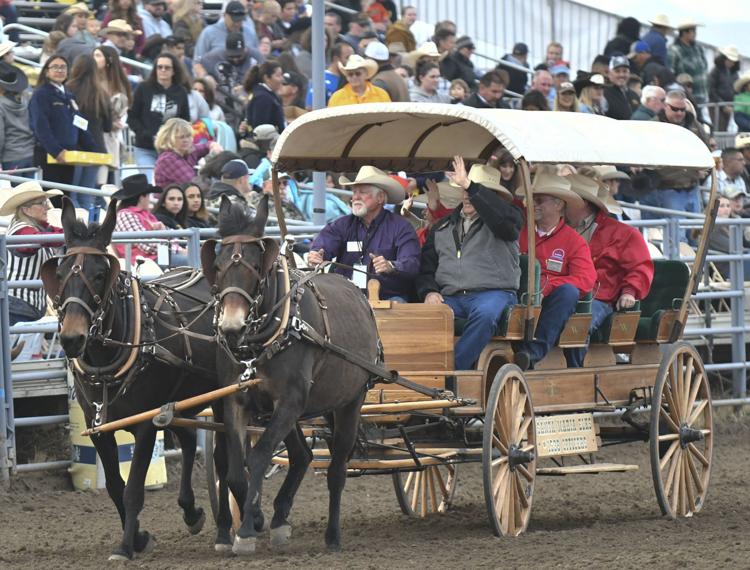 053019 Rodeo Thursday 10.jpg
053019 Rodeo Thursday 11.jpg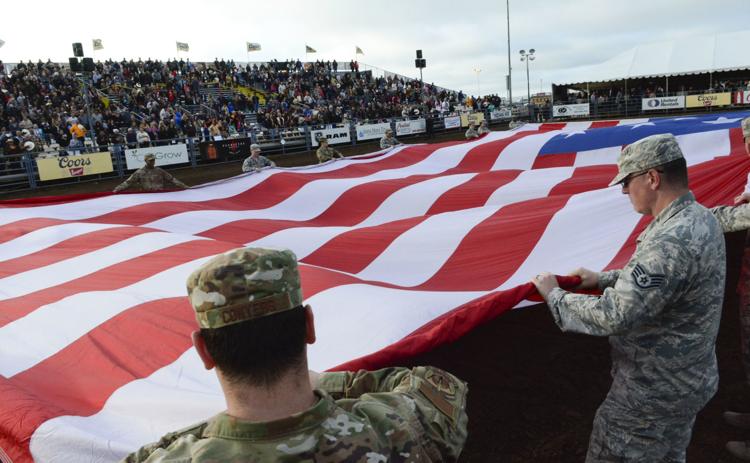 053019 Rodeo Thursday 12.jpg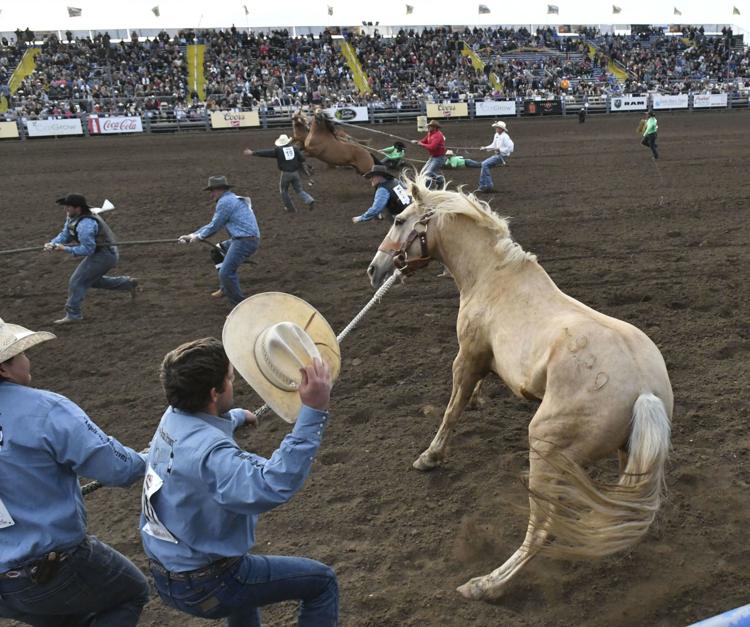 053019 Rodeo Thursday 13.jpg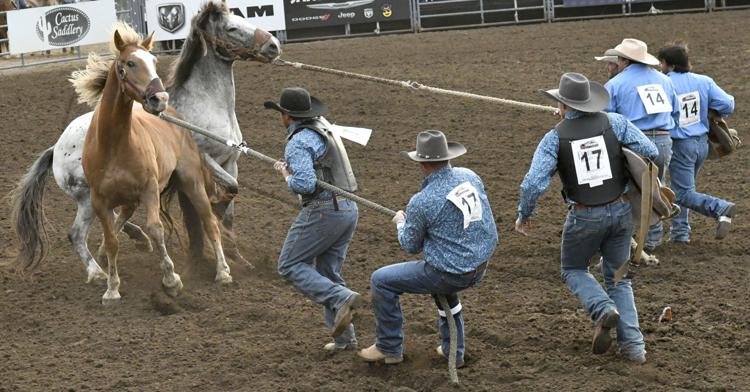 053019 Rodeo Thursday 14.jpg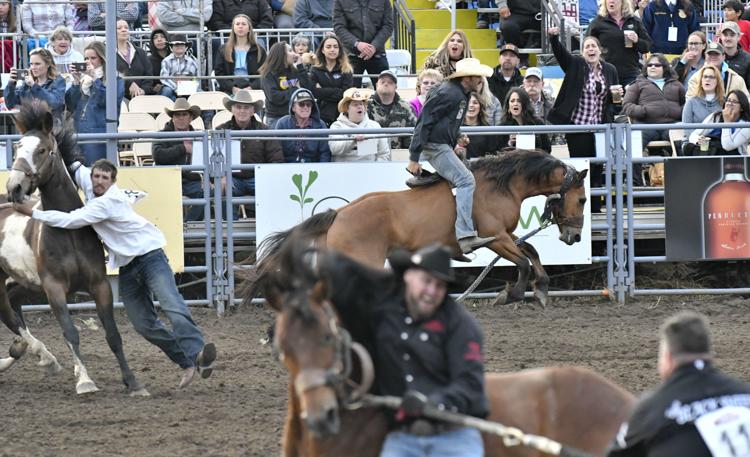 053019 Rodeo Thursday 15.jpg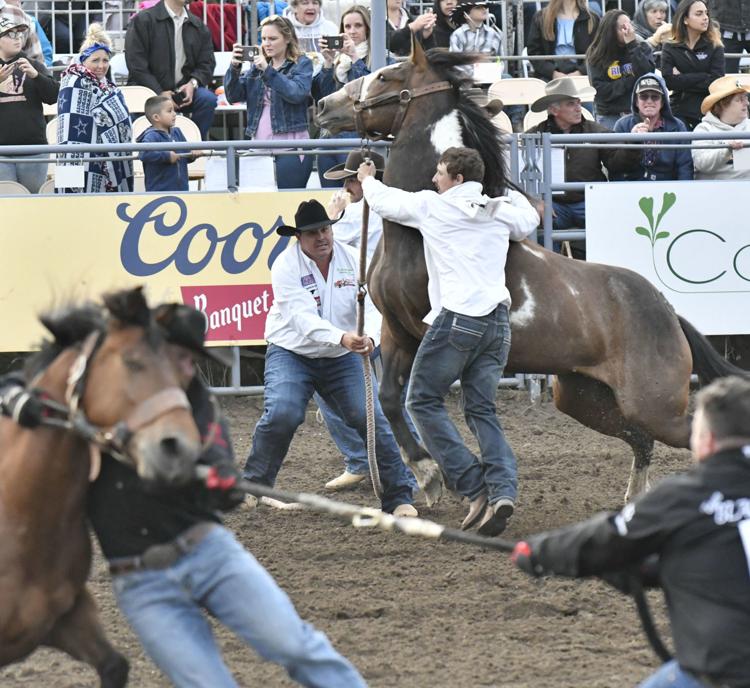 053019 Rodeo Thursday 16.jpg
053019 Rodeo Thursday 17.jpg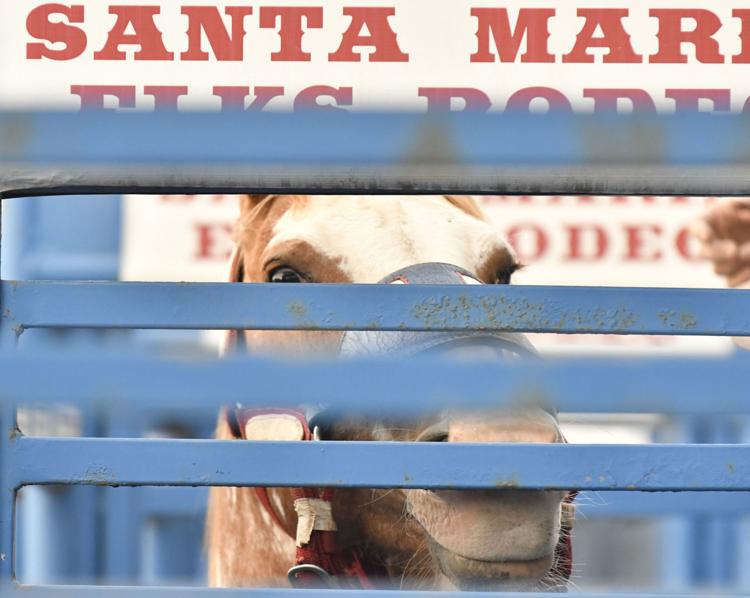 053019 Rodeo Thursday 18.jpg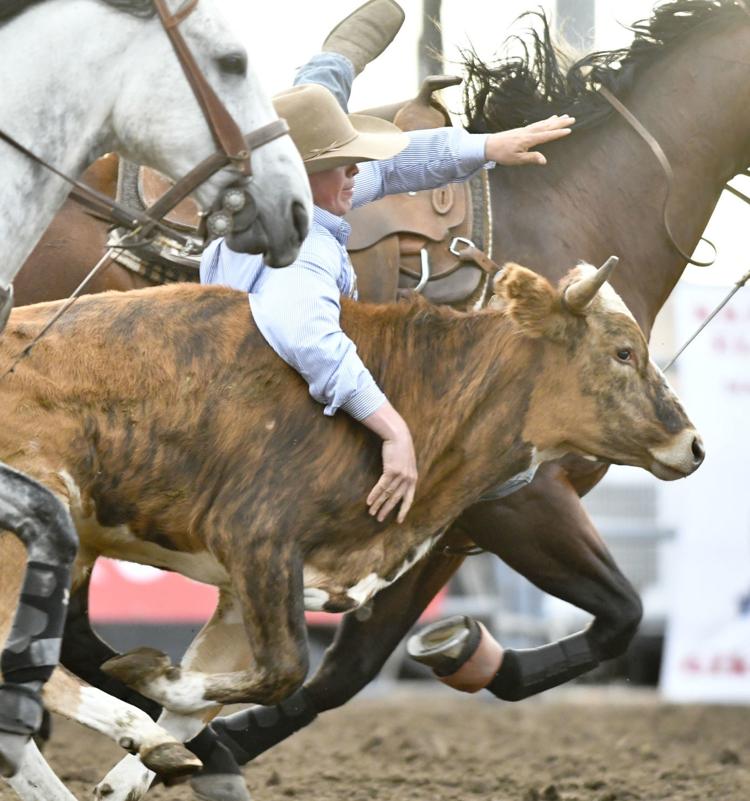 053019 Rodeo Thursday 19.jpg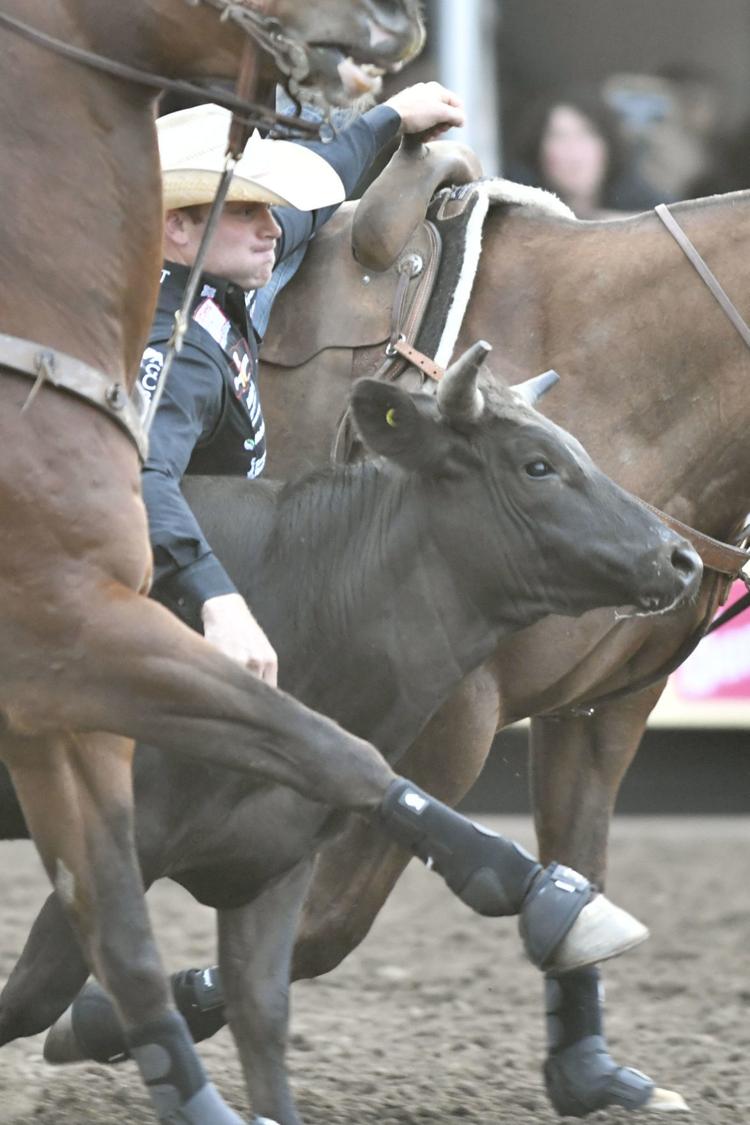 053019 Rodeo Thursday 20.jpg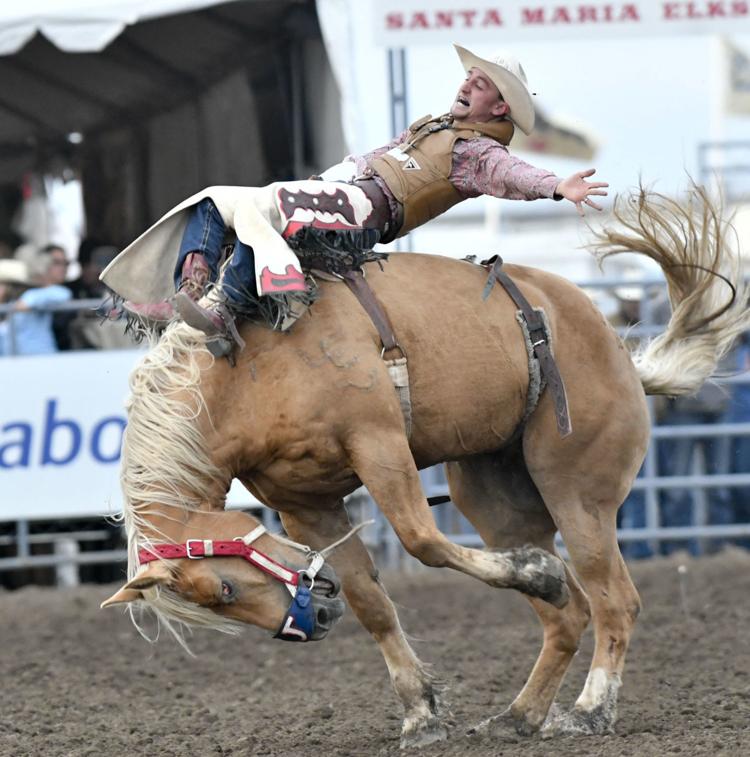 053019 Rodeo Thursday 21.jpg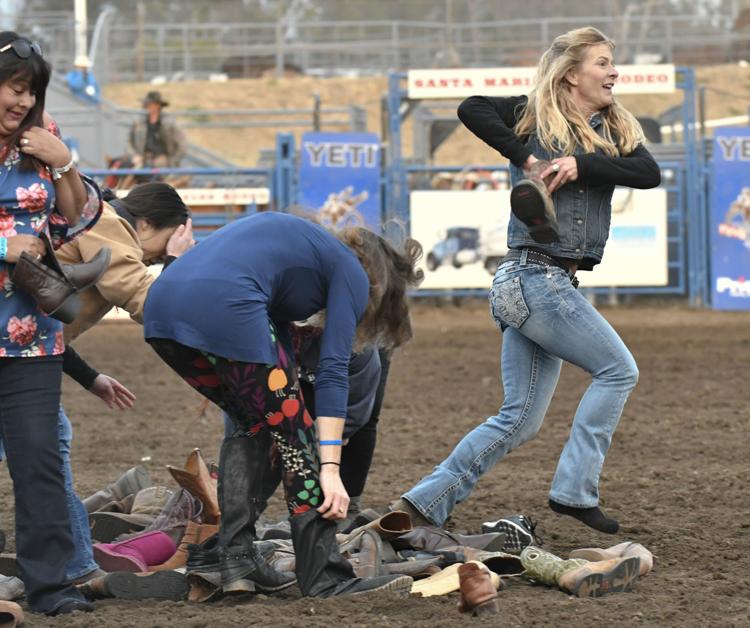 053019 Rodeo Thursday 22.jpg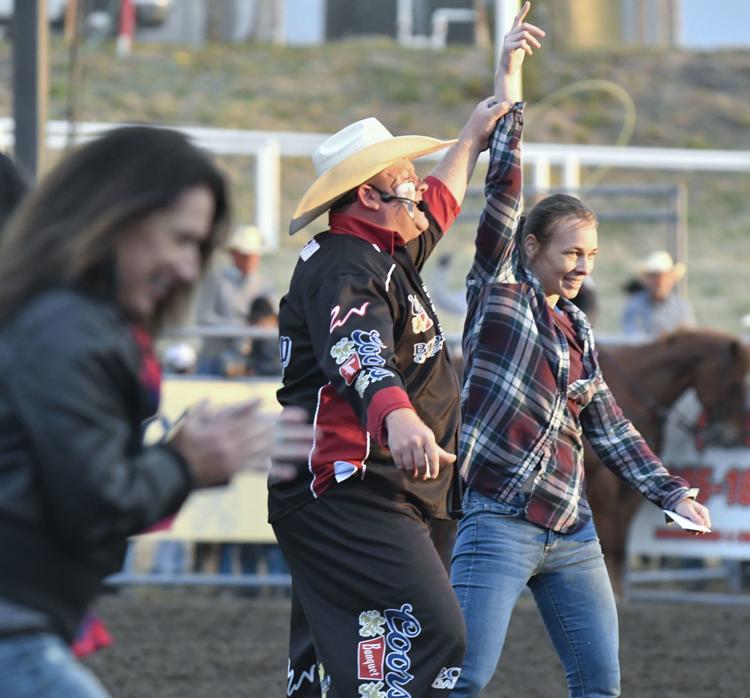 053019 Rodeo Thursday 23.jpg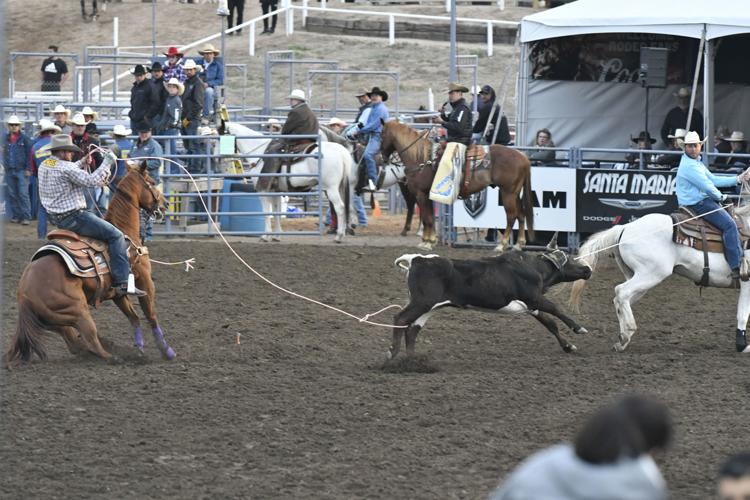 053019 Rodeo Thursday 24.jpg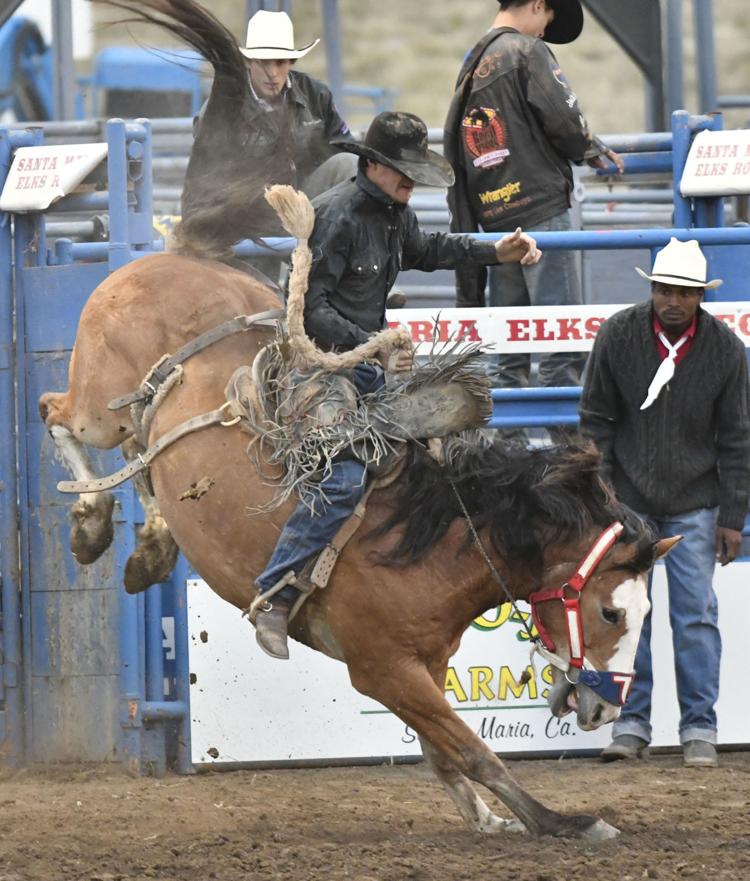 053019 Rodeo Thursday 25.jpg
053019 Rodeo Thursday 26.jpg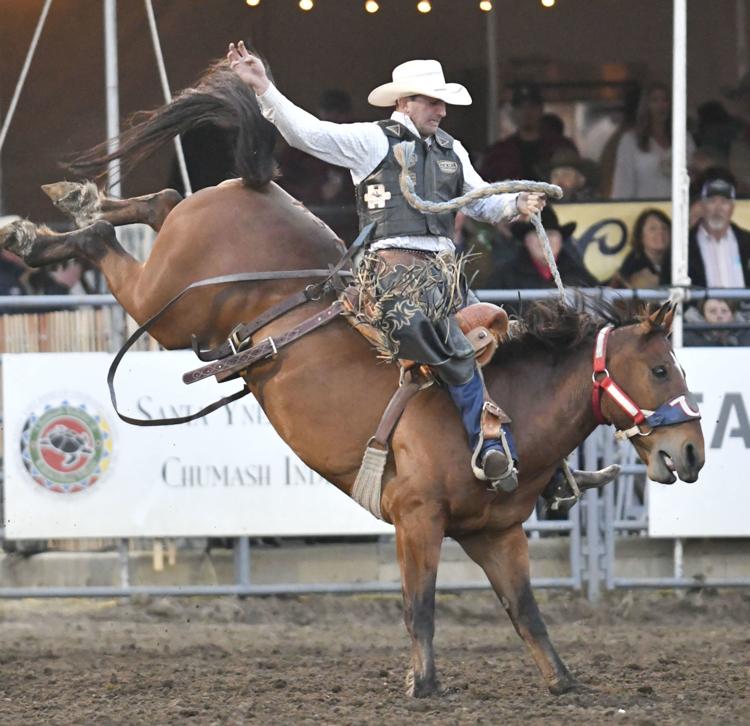 053019 Rodeo Thursday 27.jpg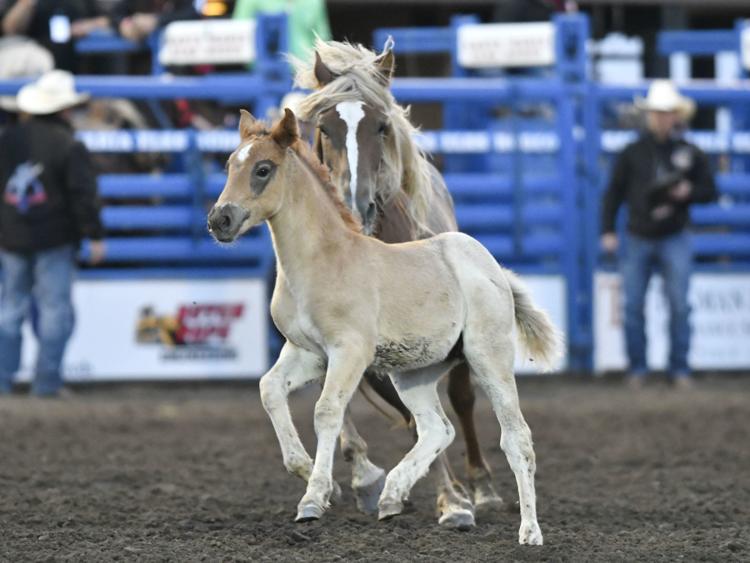 053019 Rodeo Thursday 28.jpg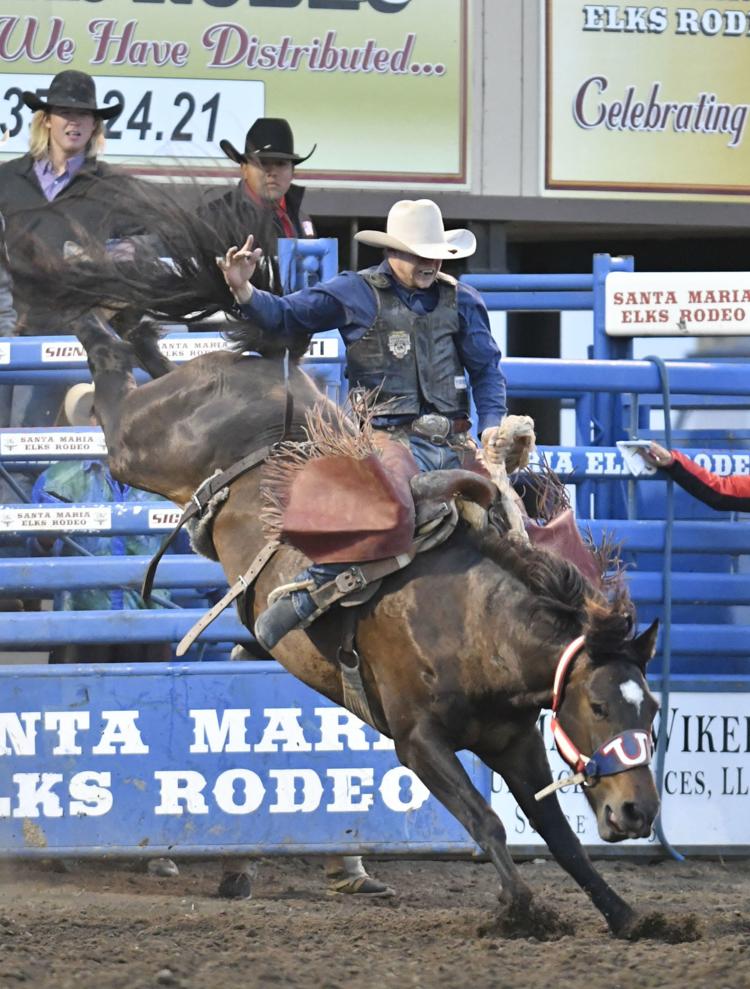 053019 Rodeo Thursday 29.jpg
053019 Rodeo Thursday 30.jpg