Showing no wear and tear from its long run of baseball over the past several days, Santa Maria Northside has played itself into the championship game of the District 65 Little League 10-11-12-year-old Tournament.
Northside forced a Sunday game to determine the tournament winner by beating host Lompoc 8-0 on field one at Johns-Manville Park in Lompoc Saturday. Had Lompoc (3-1 in the double elimination tournament) won, Lompoc would have wrapped up the tournament title.
As it is, the teams will play at 12 p.m. Sunday on field one to determine the tournament champion.
"I'm not feeling tired, I' excited for the championship game," said Tommy Zepeda after he and starting shortstop Andru Angulo combined on a three-hitter for Northside. Northside won for the fourth time in four days.
Zepeda pitched into the sixth inning. With one out, Angulo finished it by retiring the next two batters on a total of three pitches.
"I threw mostly fastballs and curveballs," to get to one out in the sixth before he reached his 85-pitch limit, said Zepeda.
Unofficially, Zepeda, Dylan Cherry and lead-off batter Daniel Salgado had three hits apiece for Northside. Cherry hit a two-run single as Northside snapped a scoreless tie with five third-inning runs.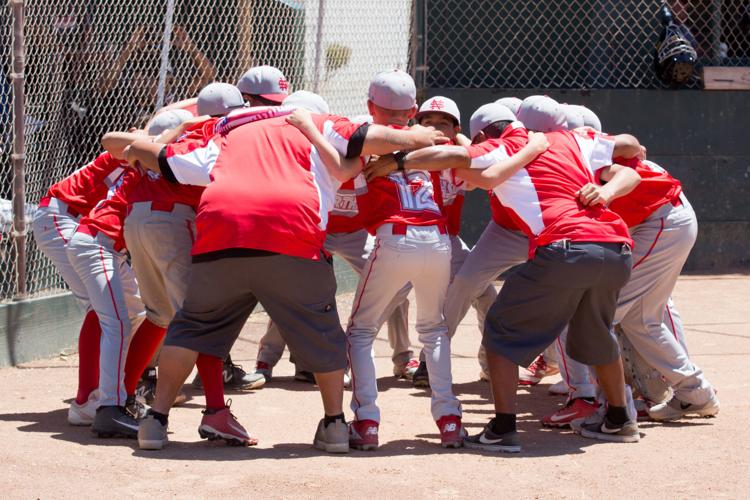 Lompoc made four third-inning errors, the last two coming on consecutive throwing errors on Cherry's hit. Cherry circled the bases to score, coming home on the last throwing error.
Northside played error-free defense.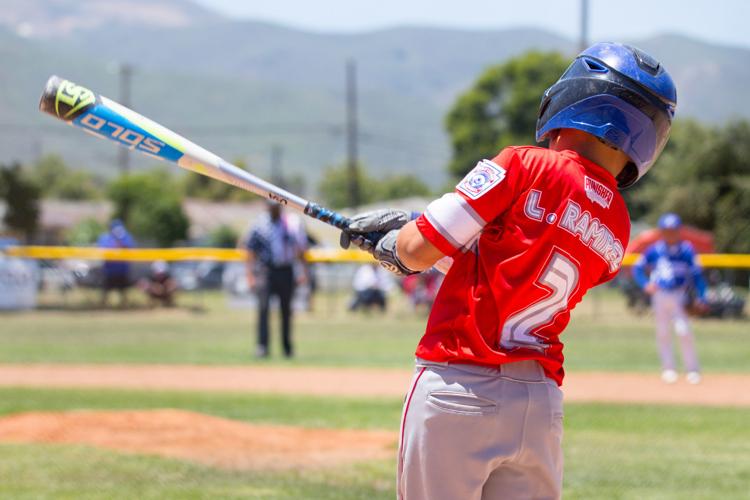 Zepeda doubled in the the first run of the game. After an intentional walk, Cherry singled in two more then two runs scored on the consecutive errant throws.
To get to the championship game, Northside has won six consecutive games in the loser's bracket over the last seven day after losing 1-0 to Orcutt American on opening night.
"I am so proud of these boys," said Northside manager J.J. Ford. "They have worked so hard to get here, to get to this point.
"Lompoc is a good team. I don't expect them to lie down. Our boys will have to make the plays (Sunday) if they want to win."
After his team edged Orcutt American 2-1 in seven innings in the loser's bracket final Friday night, Ford said, "These boys have taken batting practice for an hour, an hour and a half the morning of each game to stay sharp."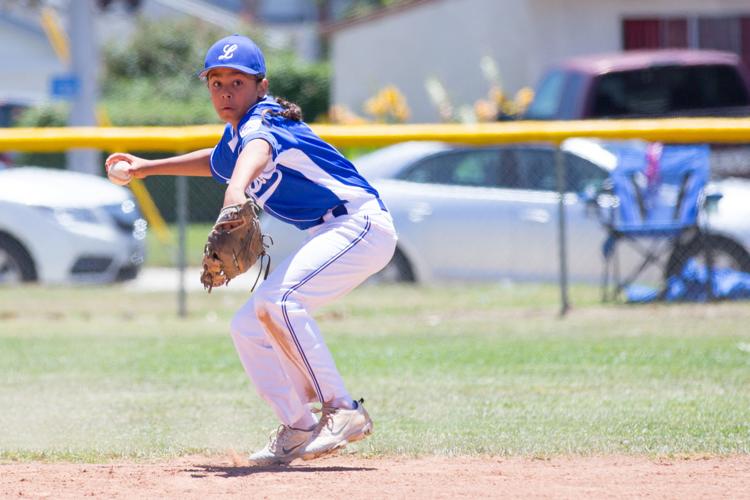 Unofficially, Northside out-hit Lompoc 12-3. Julian Diaz-Resendez, the No. 6 hitter in the Northside lineup, had two hits. Angulo, the No. 7 hitter, had one.
"We had a lot of good hitting balance in the lineup," said Ford. "Not only our top guys. Julian had a couple of hits and Andru swung the bat well."
Ignacio Lara, Kasch Kubasiewicz and Ruben Gaitan had a single apiece for Lompoc.