The Central Coast 60 gets into high gear as we near the top 20.
In Nos. 21 through 40 we highlight some of the players whose impact is much larger than their name recognition.
In this grouping, there are major impact players, but they aren't typically household names.
At least not now, but they may be at the end of the season.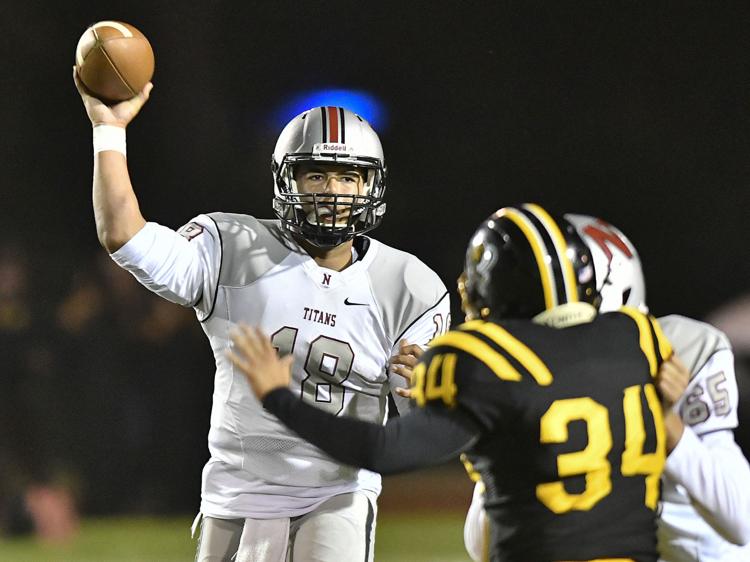 22. Brayden Groshart, Nipomo, Sr., QB-DE
Groshart has been a contributor on the Nipomo varsity squad since his sophomore season. Now he's a senior with a ton of physical talent at 6-foot-3, 200 pounds.
Is this the year he puts it all together at quarterback? Or will he be used more as a tight end/running back/linebacker/defensive end type of player? That I'm not sure.
But I am sure that he will help his team win in a number of different ways. 
Last season Groshart completed 111 of 211 passes for 1,265 yards, 13 TDs and 12 INTs.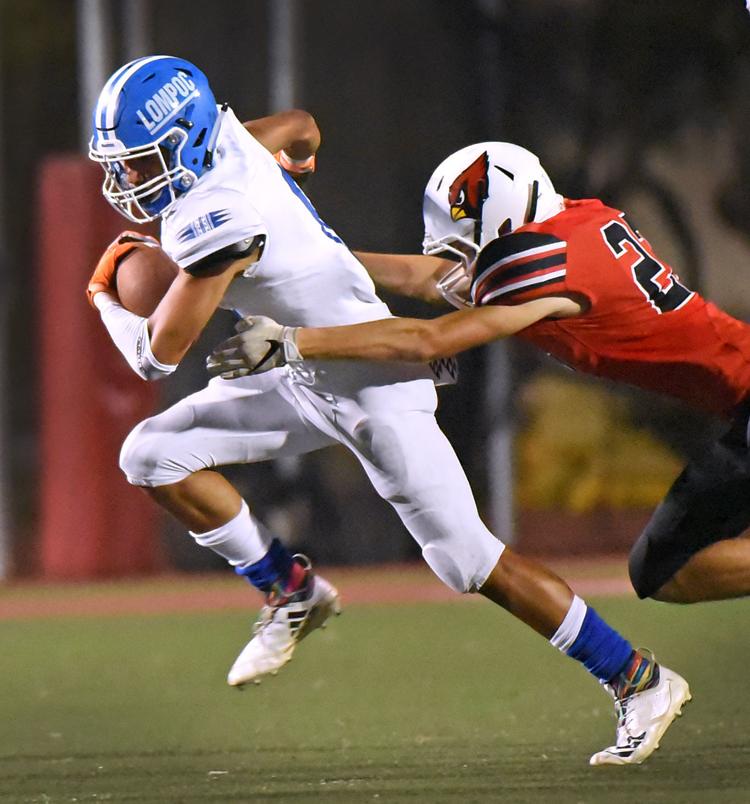 23. Oscar Tenorio, Lompoc, Sr., RB-WR-DB
Another Lompoc stud. And the Braves are loaded with them this year. 
Last season Tenorio carried the ball 39 times for 172 yards with two TDs. He also caught a TD pass.
He did all that while having a tremendous defensive season. He totaled 57 tackles (49 solo) with six TFLs and three INTs.
He also went on to have a fantastic track season running sprints for the Braves. Lompoc's football guys almost always have big track seasons. Hmmm....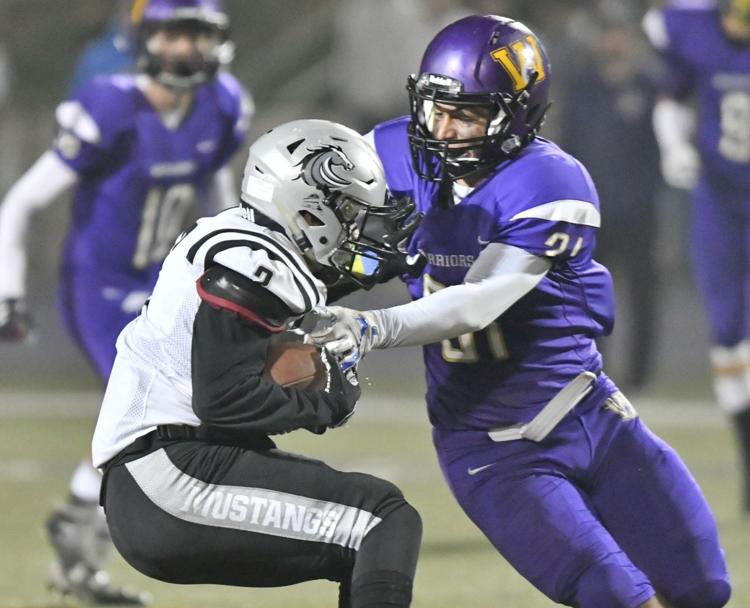 24. Joseph Cardenas, Sr., Righetti, LB-RB
Let's hope this guy has a healthy season because he's a big-time player for the Warriors. Almost exclusively on defense last season, Cardenas will be used as a running back in Righetti's Pistol Wing T offense this year.
Warriors coach Tony Payne had said Cardenas suffered a fairly serious leg injury in the offseason and was recently set to be cleared, so it may take some time for him to get up to speed.
Last year Cardenas had 40 tackles, an interception and two sacks.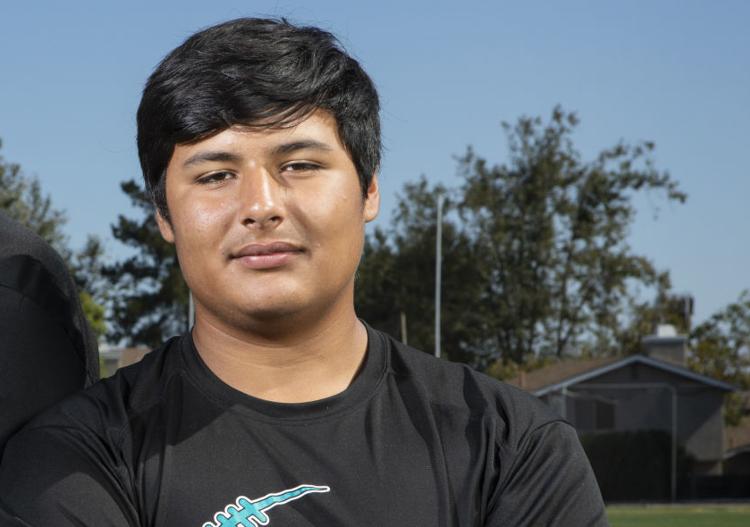 25. Mark Martinez, Pioneer Valley, Sr., OL
Martinez earned First Team All-Ocean League on the offensive line for the Panthers as a junior. 
Expect a repeat performance from the reliable big man.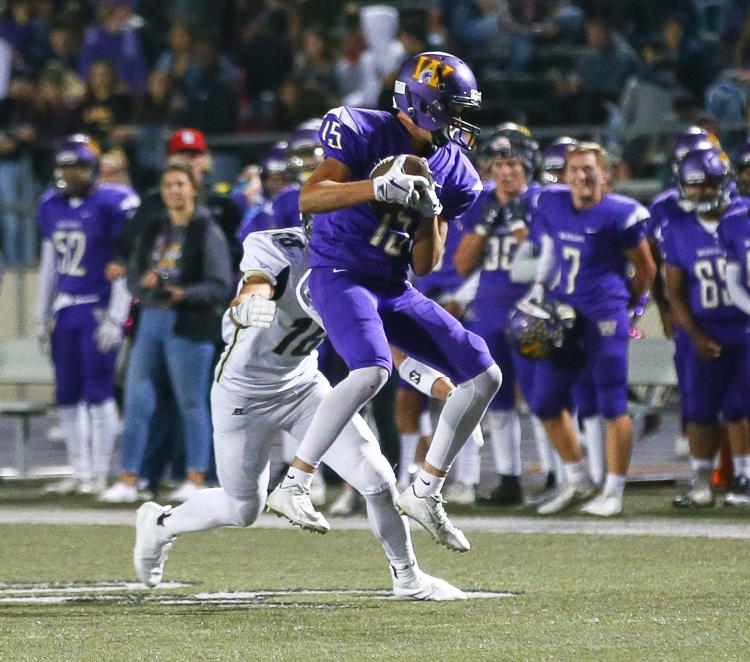 26. Chase Reynoso, Righetti, Sr., WR
Reynoso had 27 grabs for 442 yards and four scores a year ago.
Not bad numbers for playing in a run-first offense. I think he is primed for a bigger season in 2019 with QB Logan Mortensen back to full health and Righetti hoping to add a little more balance to its rushing attack.
I'm guessing Reynoso can double his TDs and get in the 600-800-yard range.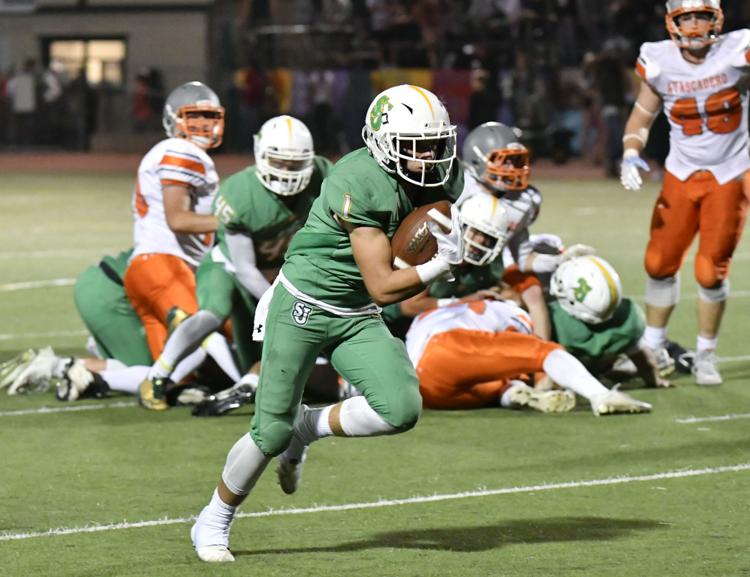 27. Michael Madrigal, St. Joseph, Sr., LB
Madrigal is undersized for his linebacker position, but he can flat-out play. 
He looks more like a safety on the field and was Second Team All-Mountain League as a junior.
He's back in the middle of the St. Joseph defense in 2019.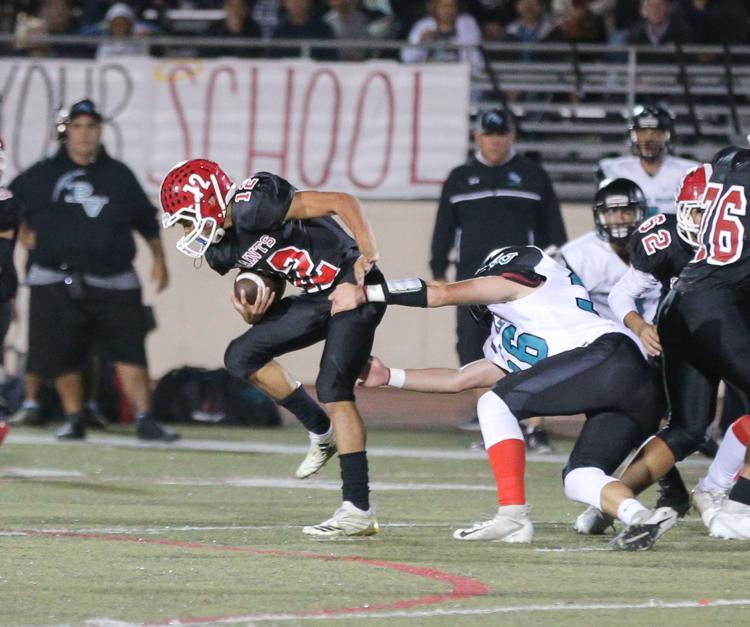 28. Bruin Chapman, Pioneer Valley , Sr., LB
Chapman didn't get a lot of pub last year but he balled out. 
The 6-foot, 180-pound 'backer landed First Team All-Ocean League honors as a junior. 
Pioneer Valley's defensive unit was very stiff a year ago and Chapman had a big hand in that. I'm thinking the defense can lead PV again and Chapman, too, will be right in the middle of it.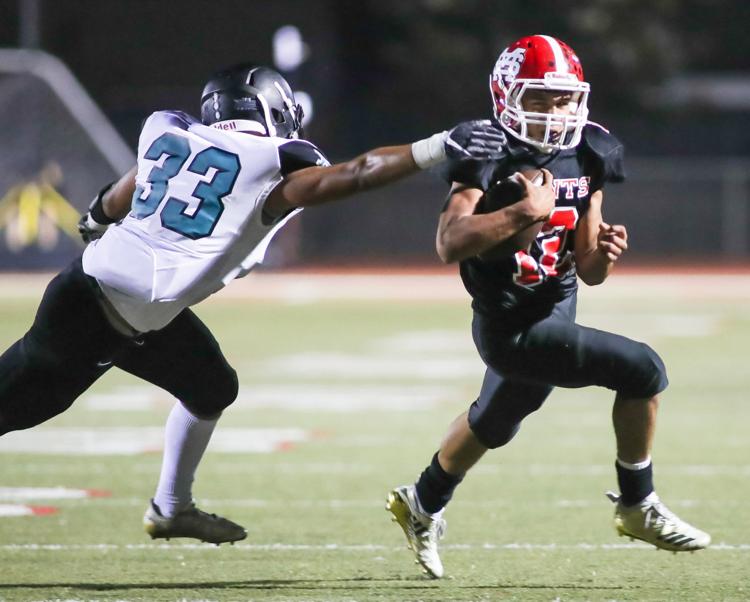 29. Sammy Herrera, Santa Maria, Jr., RB
This kid came outta nowhere last year and carried the Saint offense for stretches of the season even though he was a sophomore.
I'm real high on ths kid. I've seen him a bit this offseason and he's in great shape. If Santa Maria has some balance on offense, and they're not facing a heavy box, Herrera is gonna top the 1,000-yard mark. For sure.
He had 873 yards on 122 carries last year, playing in seven games. He had five games with at least 118 yards. He scored 13 times.
Herrera will terrorize the Ocean League this year.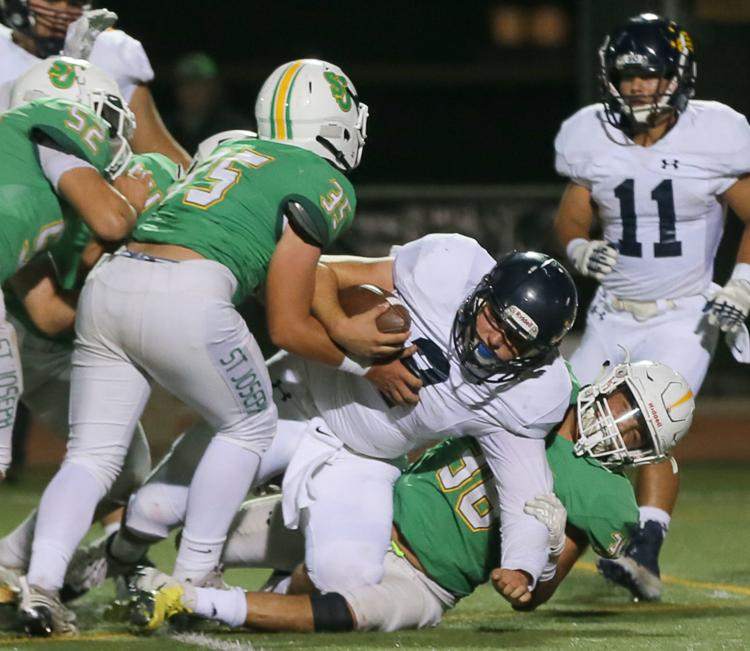 30. Daniel Galassi, St. Joseph, Sr., DL
Another kid that isn't in the limelight, but put together a solid season for the Knights on that defensive front.
Galassi, another undersized down lineman, earned Second Team All-Mountain League honors in 2018. 
Expect him to be on the First Team in 2019.
You have free articles remaining.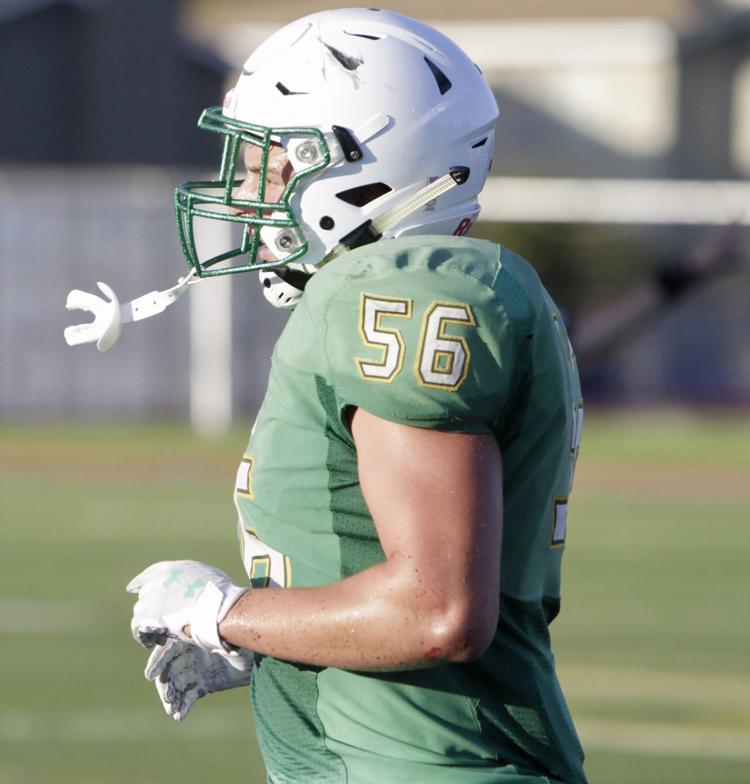 31. Jayce Gamble, St. Joseph, Jr., LB
Gamble was up on the varsity last year as a sophomore and showed flashes of his ability.
This year, though, it looks like he's the top defender for the Knights. I saw him last week in a scrimmage against SLO and he was sticking his nose in every running play.
The Knights have had tremendous linebackers over the last five or six years (Fenton Will, Tim Miller, Zak Wilson) and it looks like it's continuing with Gamble.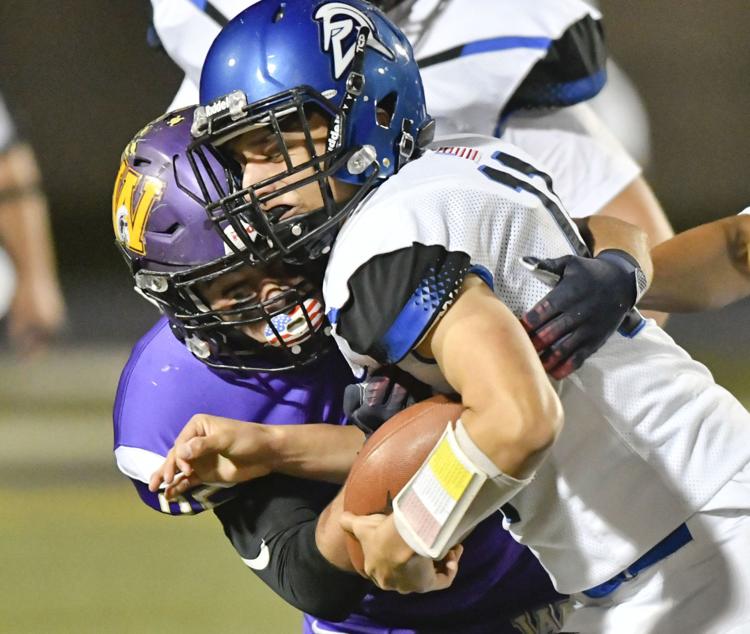 32. Robert Cetti, Righetti, Sr., LB
Cetti put together a nice junior campaign for the Warriors doing a little bit of everything on defense.
He had 41 total tackles (19 solo), four sacks and an INT. He didn't earn All-league honors but he will this year.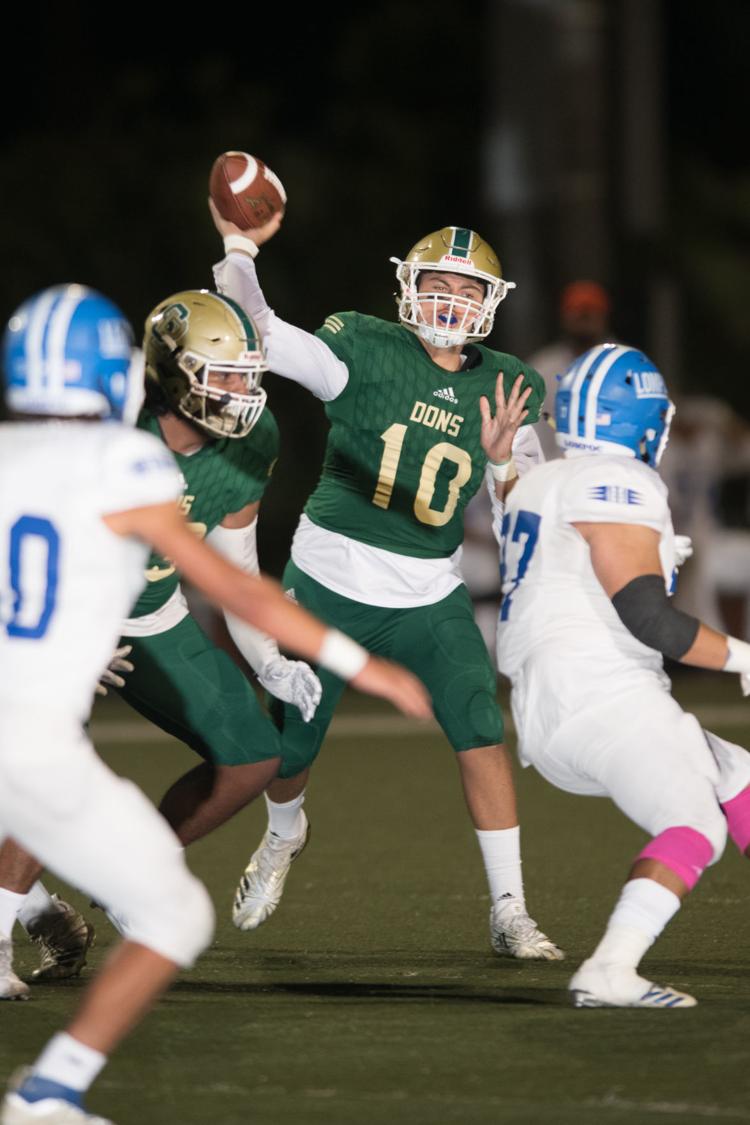 33. Deacon Hill, Santa Barbara, Jr., QB
I'm not an expert on Santa Barbara-area kids, but this guy is an out-and-out baller.
He's had limited varsity experience, but is already committed to Wisconsin.
Hill is 6-foot-4 and 220 pounds and came on strong late last year after starter Frankie Gamberdella got injured. Now fully entrenched as the starter expect Hill to shine at the varsity level and lead the Dons' high-powered offense.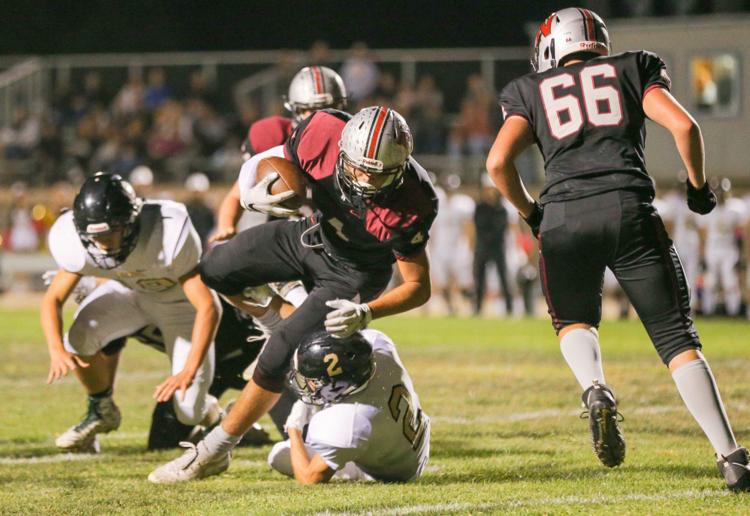 34. Nick Dostal, Nipomo, Sr., LB
Dostal is one of the rock-solid pieces the Titans have back this year and another reason there are really, really high expectations for Nipomo. (I'd think they'd be one of the favorites for a CIF title if they were in D3, but the Central Section has them back in D2).
Dostal earned First Team All-Ocean League honors last year on the defensive line.
He scored two rushing touchdowns as a junior, racked up 44 total tackles (27 solo), six TFLs and 4.5 sacks. Dostal also caused two fumbles.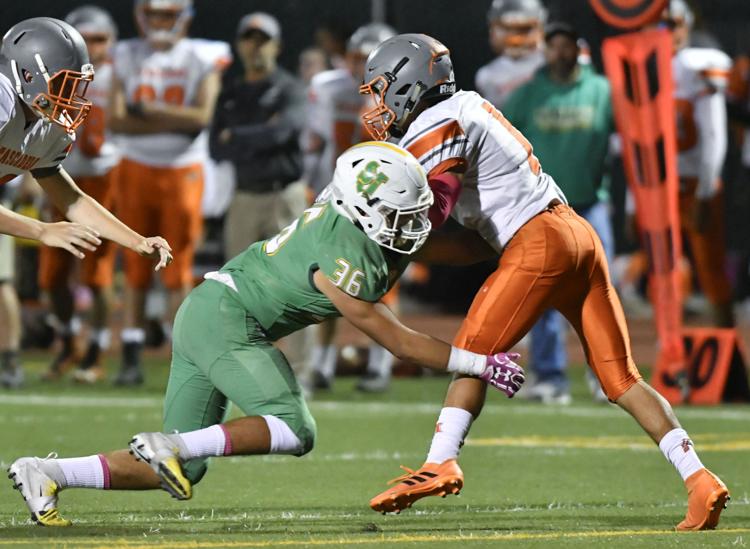 35. Josiah Acosta, St. Joseph, Sr., LB
Acosta is a quick, undersized linebacker who doesn't shy away from making contact. 
Again, the Knights have to replace the graduated Zak Wilson in that linebacker spot so Acosta and the rest of that unit has to make some strides this year. Madrigal, Acosta and Gamble should be a solid group.
I think Acosta will be one of the guys to step up.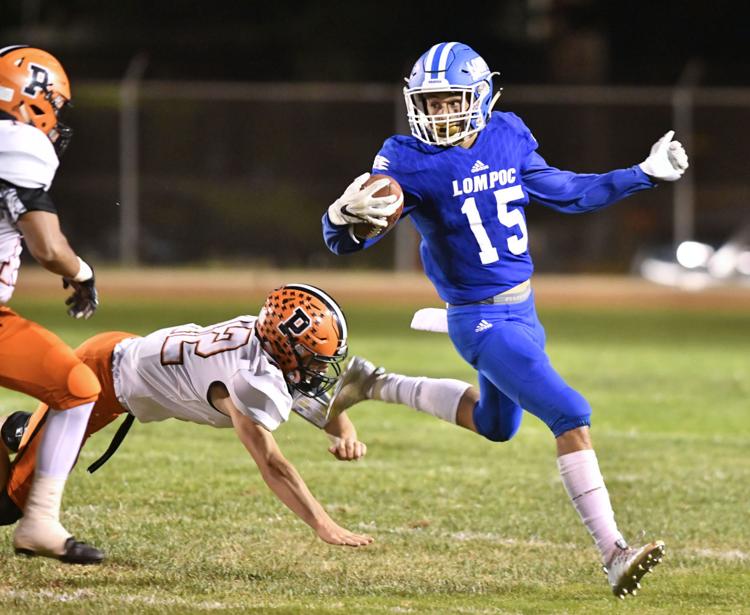 36. Joe Schumer, Lompoc, Sr., WR-DB
Schumer caught 10 balls for 78 yards and a score last year as a junior. 
He also made 24 tackles and picked off a pass. 
His teammates are saying he'll be even better as a senior in 2019. 
The 6-foot-1, 185-pounder has the tools and experience to make a positive impact for the Braves.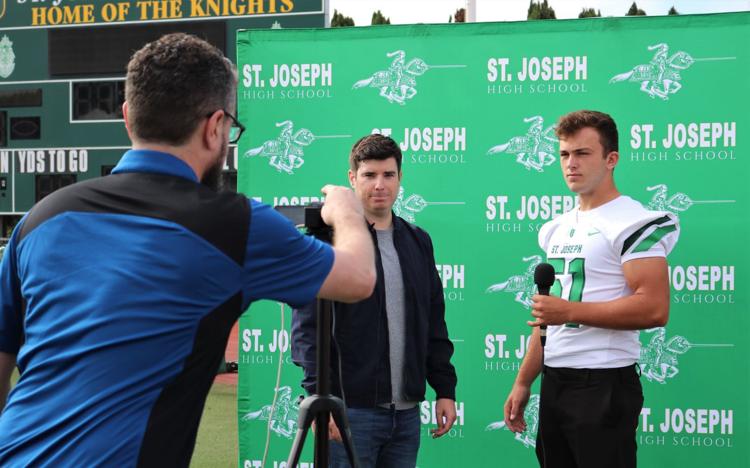 37. Ethan Otremba, St. Joseph, Sr., OG
Otremba is a big, strong lineman that is really adept at pulling and moving from his guard position. He may move up and down the line for the Knights, but I think that unit is going to be a real strong-suit for them.
Jon Mack, the longtime St. Bonaventure coach who left Oxnard High after last season, has been working with the offensive line and though it's a bit young, don't be surprised if that unit really rounds into shape as the season moves along.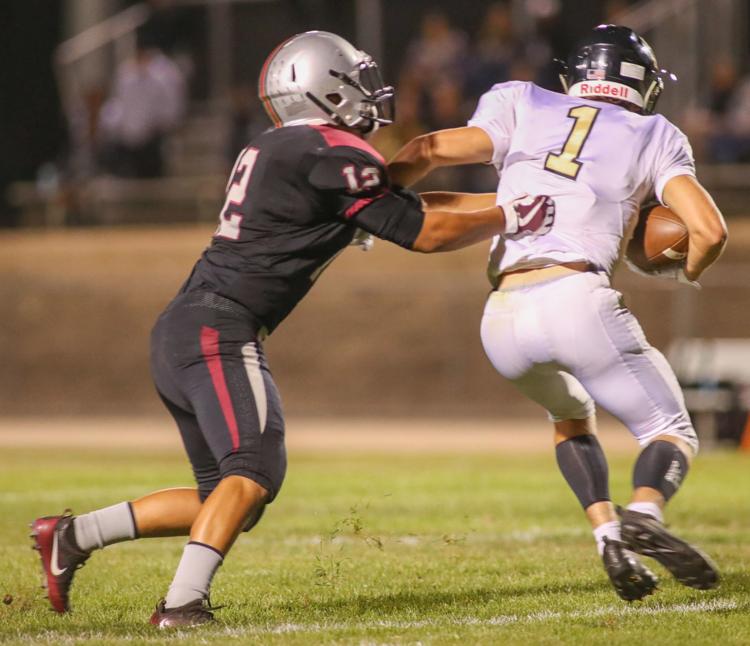 38. Jeremy Fitzsimmons, SLO, Sr., RB
Fitzsimmons is now a senior and one of the most explosive players in SLO County.
Last year he had 112 carries for 682 yards and five scores. He also caught 18 passes for 321 yards and two more touchdowns.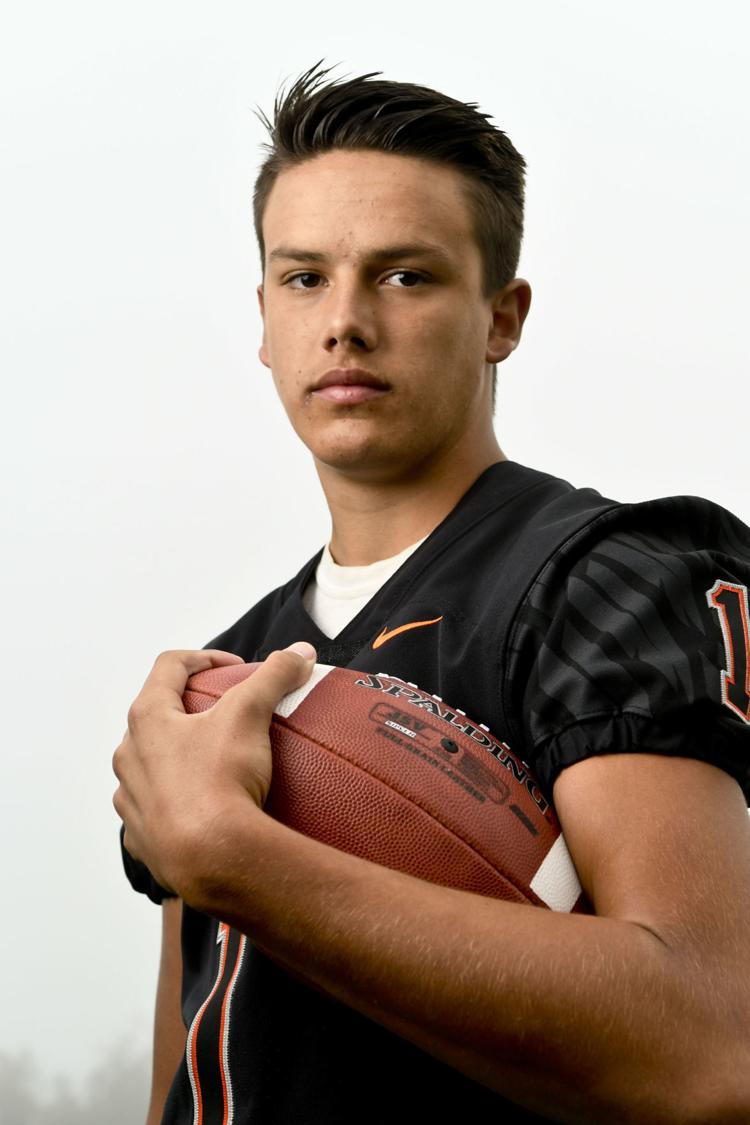 39. Anthony Gills, Santa Ynez, Sr., QB-RB-WR
I was really high on this kid in 2018, but, due to injuries, he was never really to make the impact he knows he's capable of.
Now he's back as a senior and will be used all over the field for the Pirates. He can play QB, RB and WR, though he may start the season at receiver. 
He's got size and speed and Santa Ynez coach Josh McClurg is anxious to get the ball in his hands.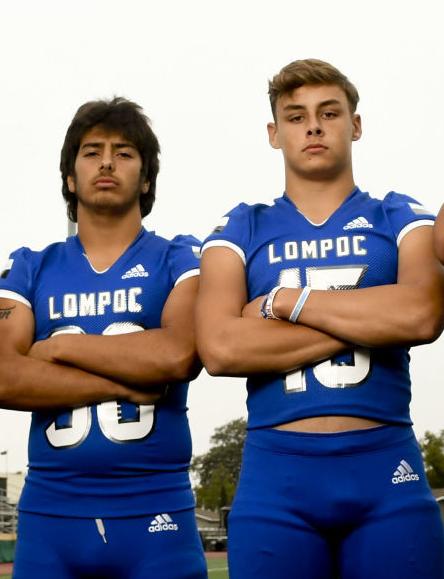 40. John Gaitan, Lompoc, Sr., LB
Lompoc is known for its star power, but Gaitan is another grinder. Not big. Not particularly fast. Just a homegrown football player. 
At 5-foot-11, 195 pounds, Gaitan had 43 tackles (26 solo) and 3.5 TFLs last year. He also had 2.5 sacks and caused a fumble.
Lompoc coach Andrew Jones is high on this kid. That should tell you everything you need to know.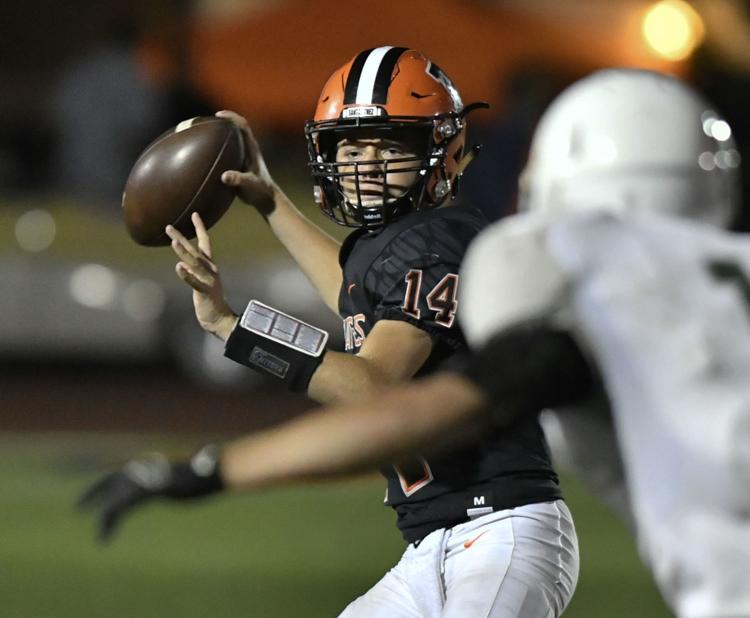 41. Bennett Redell, Santa Ynez, Jr., QB
Santa Ynez has had some sneaky great QB play recently with Mike McCoy and Dusty Gregg. Ben Redell stepped up as a sophomore and completed 64 of 128 passes for 900 yards, 14 TDs and eight INTs. 
Not bad for a kid who wasn't expected to start at the varsity level.
Redell is now expected to start for the varsity squad. Expect his numbers to get even better.
Be the first to know
Get local news delivered to your inbox!