Current professional marathoner Jordan Hasay had a lot of huge moments when she ran for Mission College Prep High School.
One of the biggest for the Arroyo Grande native came on a December day in 2008, in her final Footlocker nationals race.
She won the Footlocker national championship as a freshman in 2005, in a freshman record 17 minutes, 4 seconds. That December day she came from behind to win the Footlocker national title for a second time.
Hasay became the only runner, male or female, to win the Footlocker national championship as a freshman and again as a senior.
Late in the race, "I was third, and I would have been fine with that," Hasay said afterward.
"Down the stretch I was able to make a move, and I had enough left to win. Winning that race, with all those great runners, is an honor."
Hasay's accomplishment ranks as No. 2 among great moments in Footlocker history.
She won that day in a race that featured three returning national champions - Hasay, Ashley Brasovan of Wellington, Florida, and Kathy Kroeger of Franklin, Tennessee.
Kroeger won the race in 2006. Brasovan was the defending Footlocker national champion.
Hasay herself was coming off a record girls national high school record run in the 1,500 at the 2008 Olympic Trials that summer.
The field also featured reigning Nike Nationals Cross Country Champion Chelsey Sveinsson of Dallas. Megan Goethals of Rochester, Minnesota, the Midwest region champion who was unbeaten on the year, was also in the race.
Hasay was in the lead of a chase pack that was pursuing leader Allie McLaughlin at the halfway mark, and the gap between the pack and McLaughlin started to narrow.
Brasovan passed McLaughlin with about 600 meters to go. Hasay made a big move with 400 meters left, motored into the lead and stayed there.
Hasay won in 17:22. Brasovan finished second in 17:25.
Hasay finished her high school career as a four-time regional and state cross country champ, and a four-time track champion at 3,200 meters. She won two indoor NCAA national championships at Oregon.
The Arroyo Grande native finished third in the Boston Marathon last spring but has been plagued by injuries since.
Santa_Maria_Times_Sun__Mar_29__2009_ (1).jpg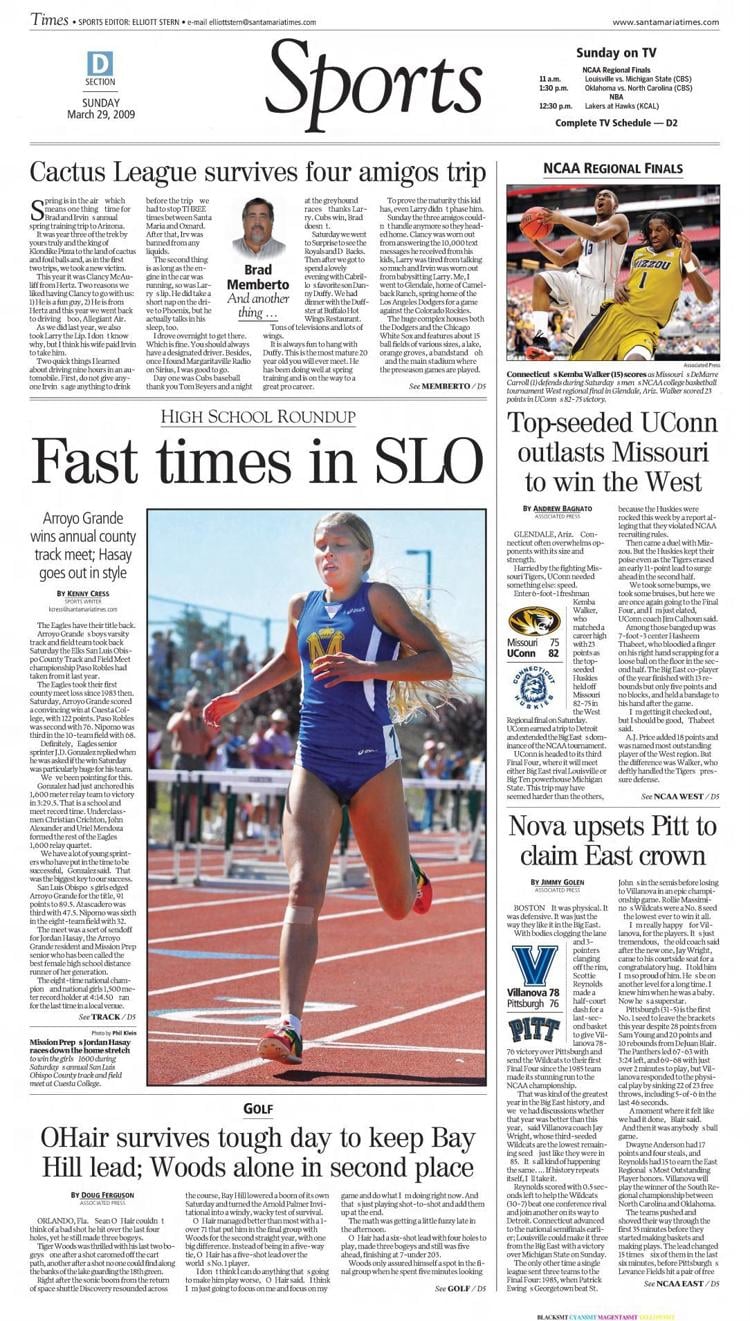 Santa_Maria_Times_Thu__Jun_23__2005_.jpg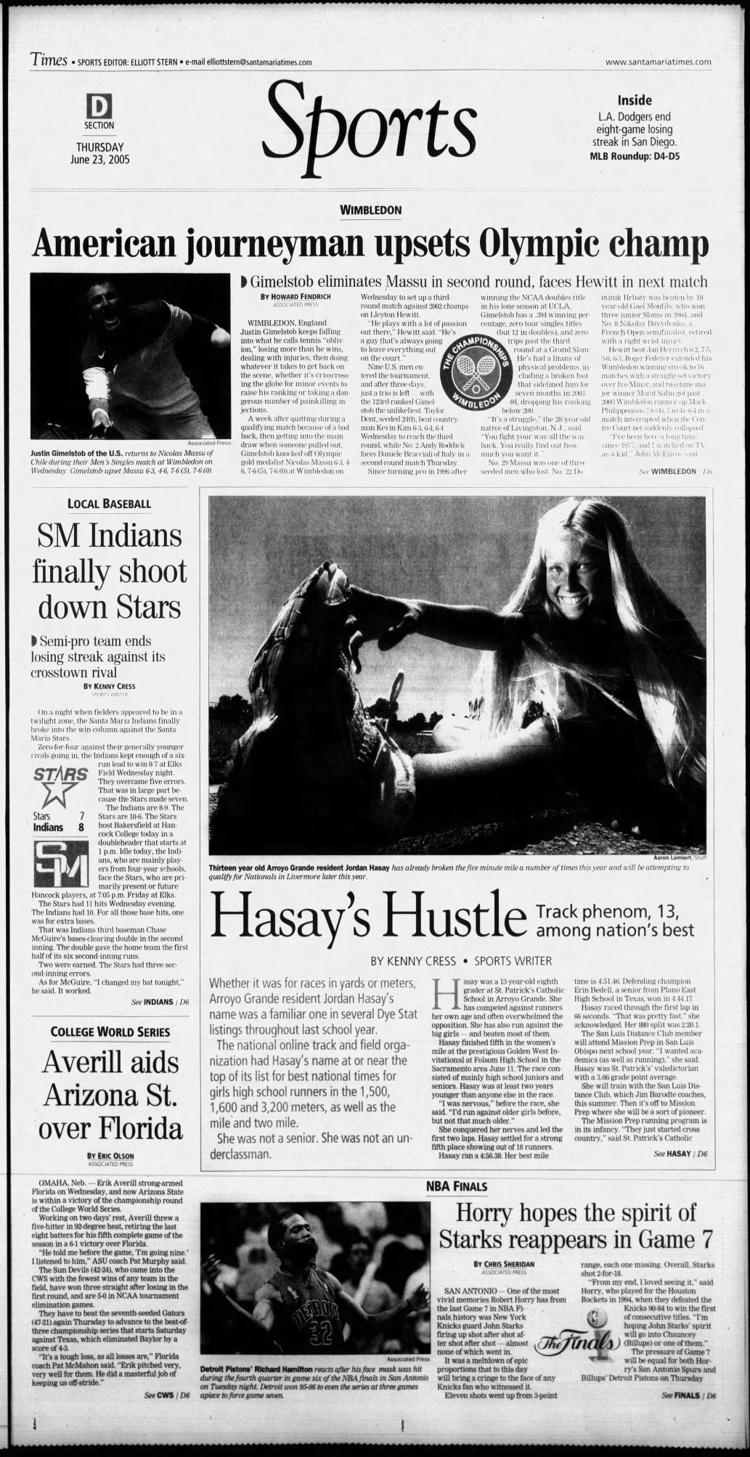 Santa_Maria_Times_Sun__Mar_29__2009_.jpg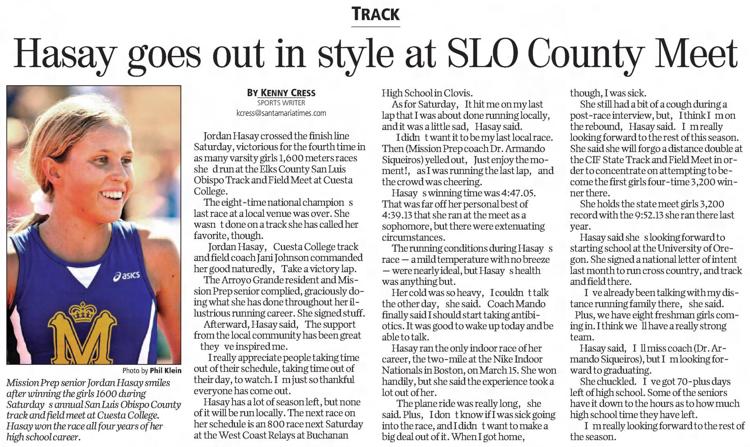 Santa_Maria_Times_Sun__Dec_14__2008_.jpg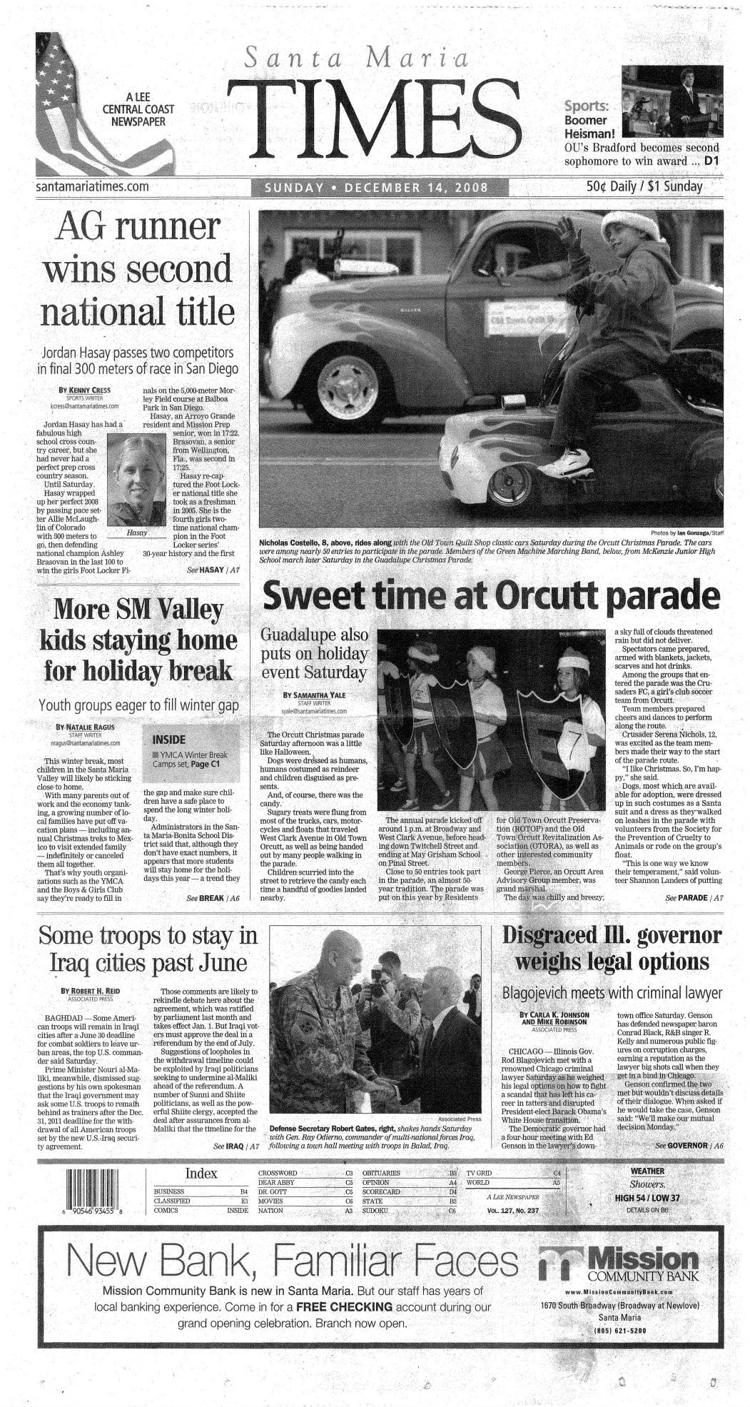 Santa_Maria_Times_Sun__Jun_24__2007_.jpg
Santa_Maria_Times_Thu__Aug_31__2006_.jpg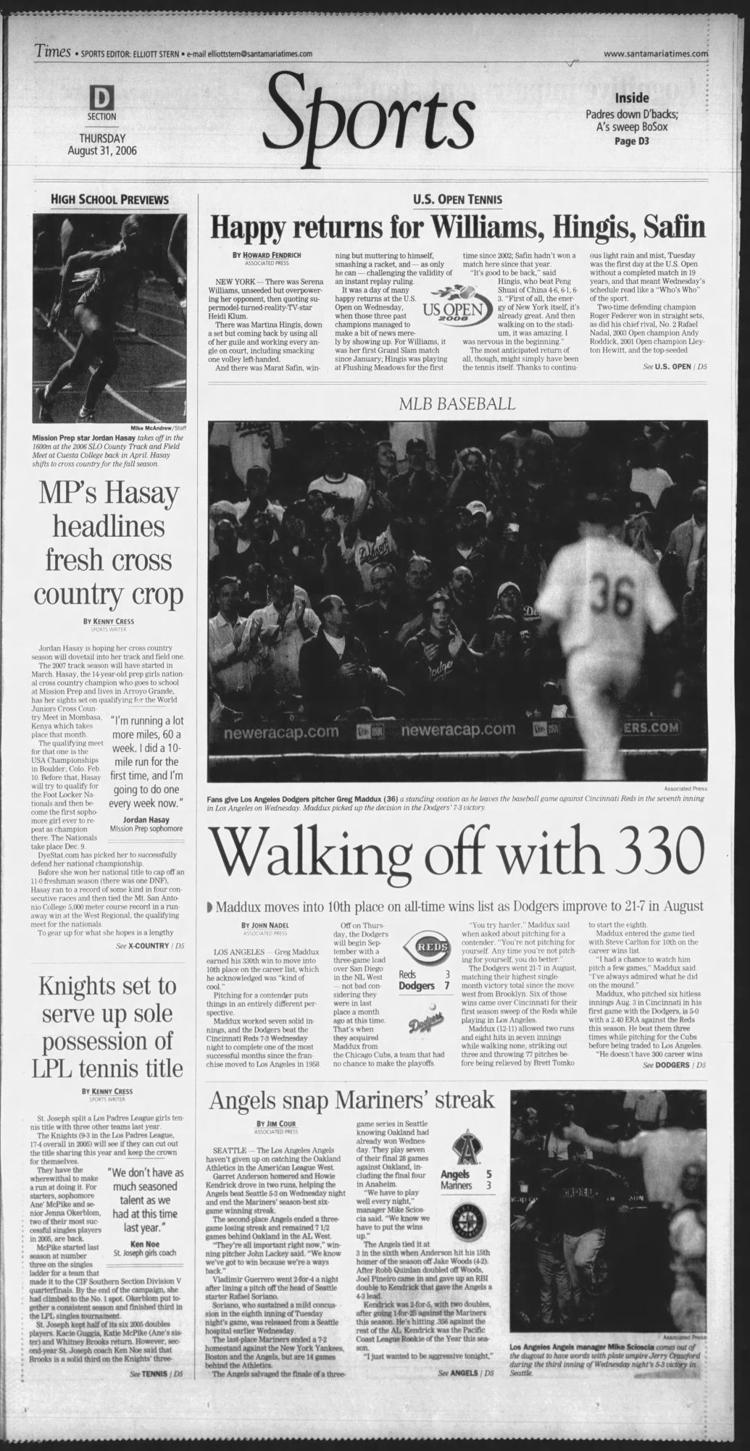 Santa_Maria_Times_Wed__Aug_20__2003_.jpg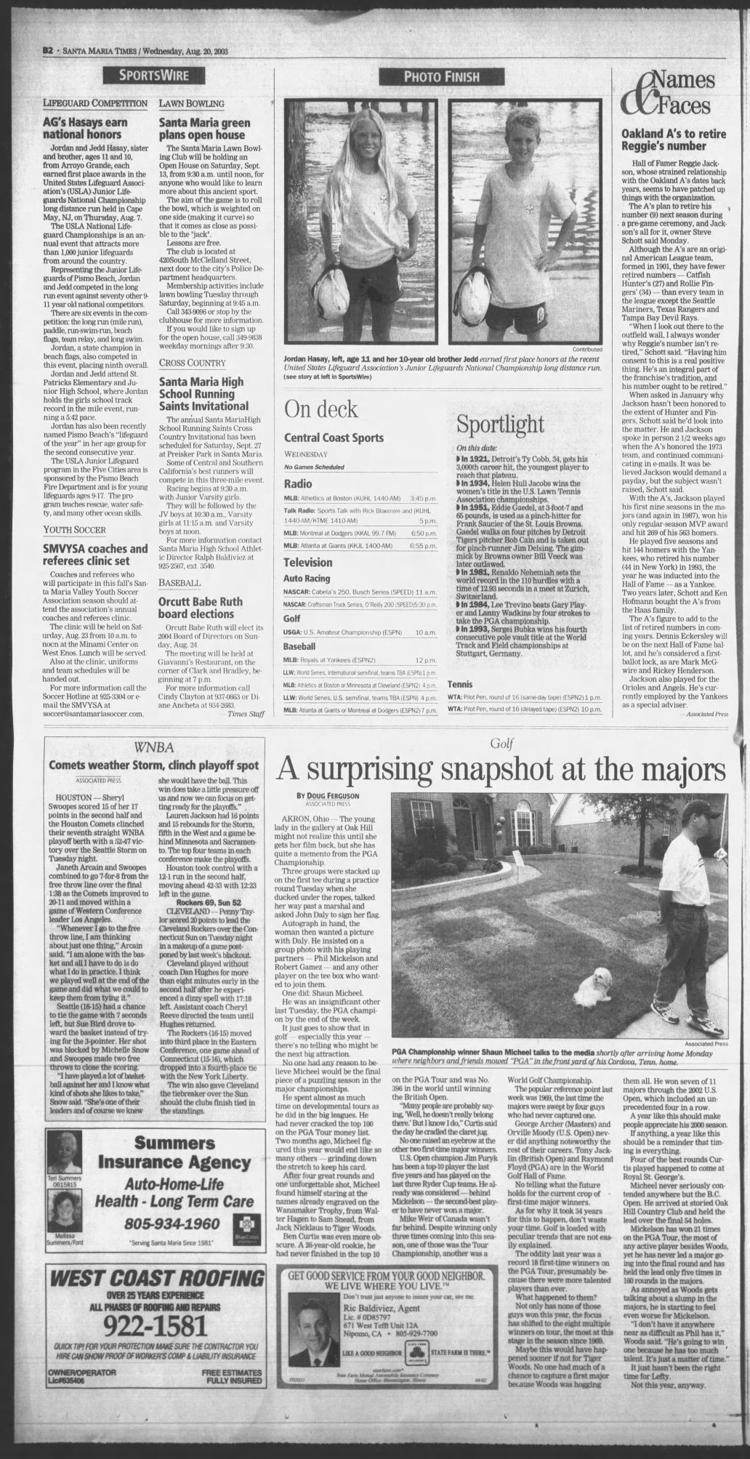 Santa_Maria_Times_Wed__Dec_21__2005_.jpg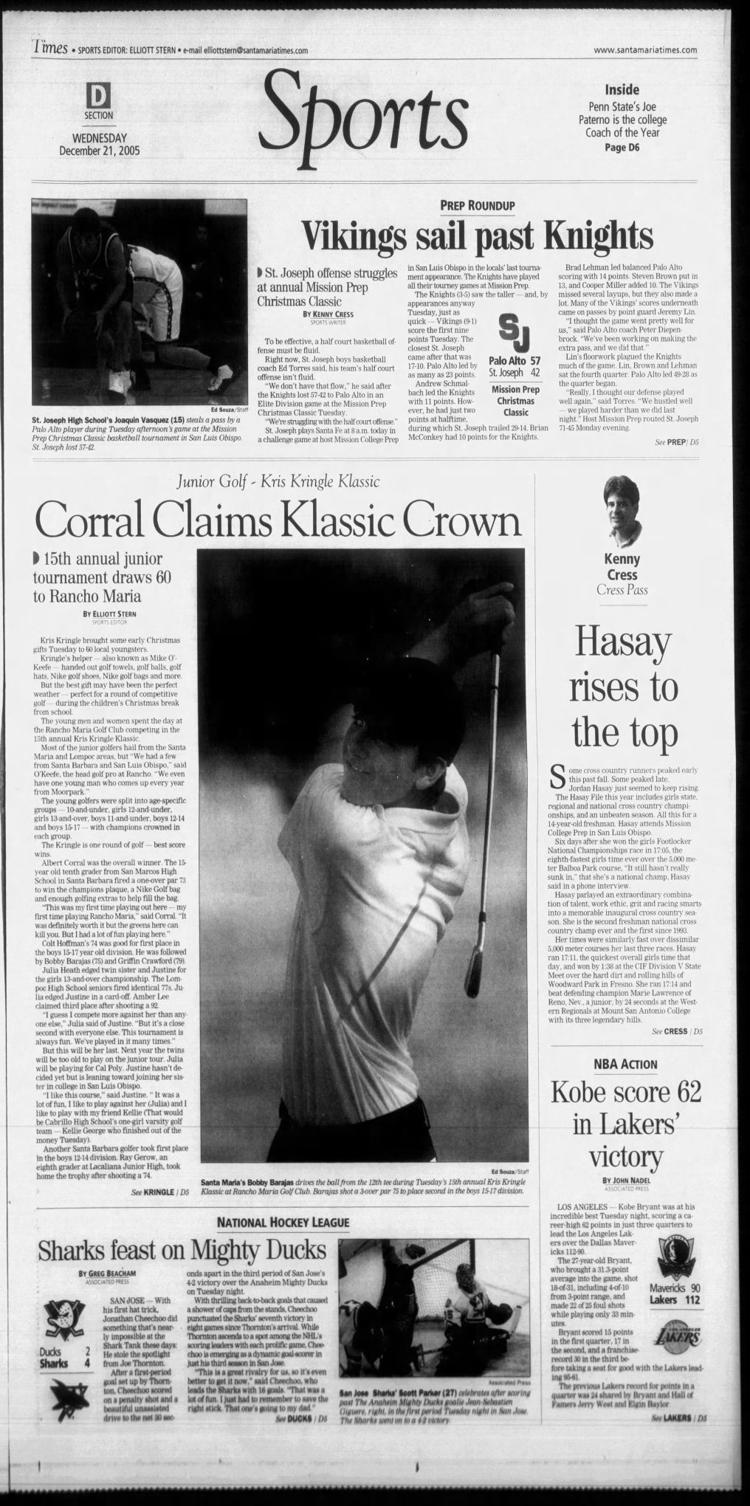 Santa_Maria_Times_Wed__Feb_4__2009_.jpg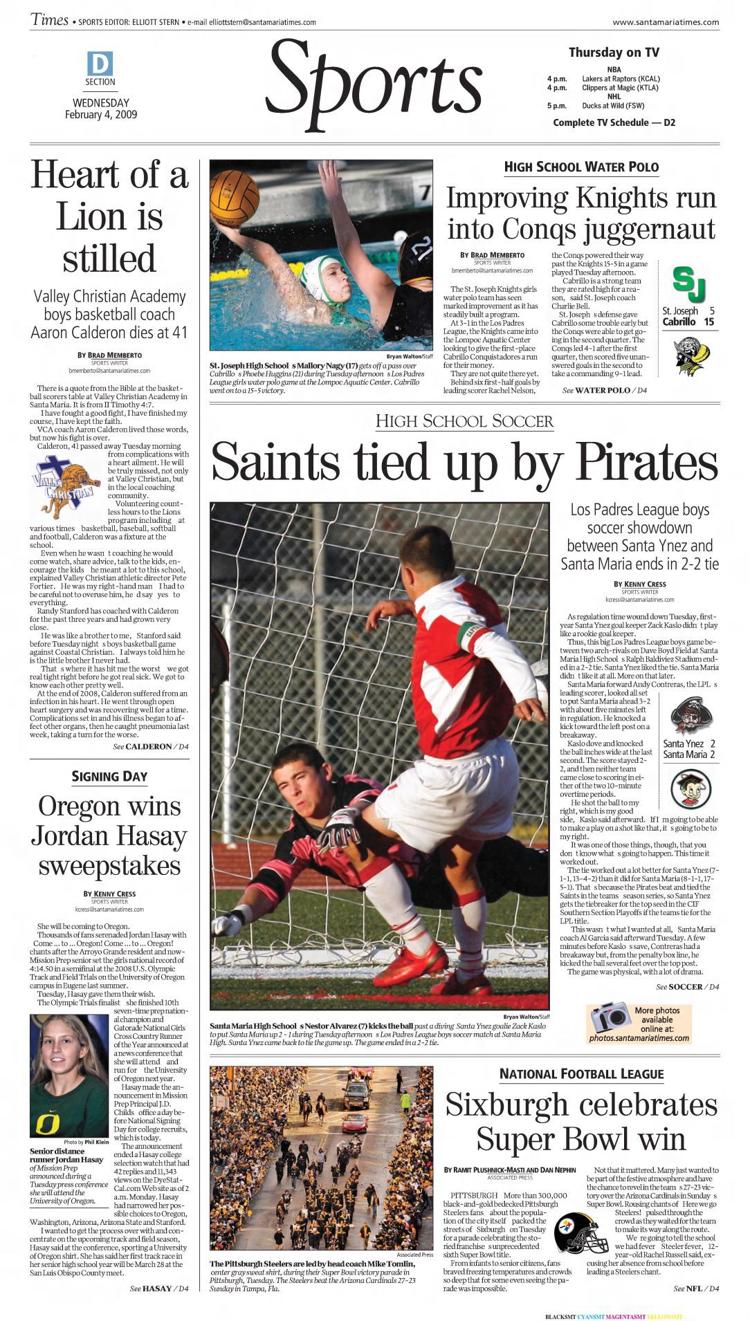 Santa_Maria_Times_Wed__Nov_22__2006_.jpg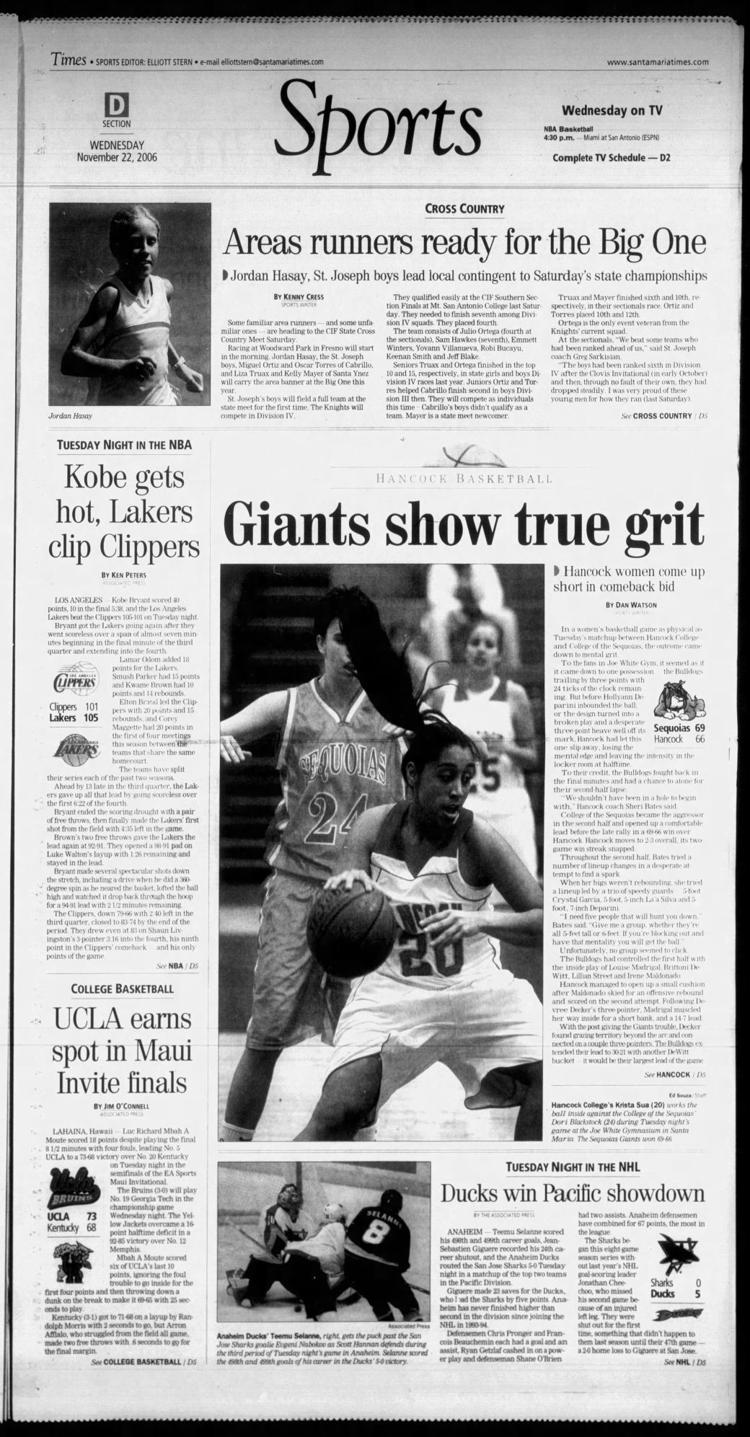 Be the first to know
Get local news delivered to your inbox!