As time was winding down in this 2001 third-round California Community College Athletic Association (CCCAA) Southern Cal playoff game at Hancock College, Bulldogs goalkeeper Jason Hancock danced a jig near the Hancock goal line.
The referee blew his whistle signifying the end of the game and Hancock let out a roar.
"Gar-CIA!"
The Bulldogs goalie and Hancock College coach Al Garcia embraced in a bear hug and the Bulldogs shouted, "We're going to Lemoore!"
The Bulldogs were indeed destined to head for West Hills College in Lemoore and the Final Four of the state tournament after beating Los Angeles Harbor 3-1 to earn the right to go there.
The game was not as close as the final score indicated. In fact, late in the game a Harbor coach was on the phone calmly telling someone, "We're about to lose."
"Good side," the Harbor coach could be heard saying about Hancock.
"We almost didn't make it," to the Final Four, said Garcia.
Pasadena City College led the Bulldogs 2-1 as time was running out in a second-round regional game at Hancock. Then, "Martin Urbano scored to put the game into overtime and we wound up winning easily," said Garcia.
"But it wasn't easy getting there." The Bulldogs wound up with a 5-3 win.
Isaac Torres, a sophomore forward who graduated from Coast Union High School, led the Bulldogs into their Final Four opener, against Northern California representative Santa Rosa, the top overall seed.
Long Beach City College, from the Southern Cal region, and La Canada, from the north, played in the other Final Four game that day.
Hancock scored in the first half and it looked as though that lone goal stand up.
Garces earned the honor by a vote of the sports staff at the Santa Maria Times, Lompoc Record and Santa Ynez Valley News.
"Then there were about six minutes of extra time. Hometown ref," Garcia said.
Santa Rosa scored with less than five seconds left in extra time, and eventually won 2-1 in overtime.
"Santa Rosa was the defending national champion, and I recall the Santa Rosa coach giving me the game ball afterward, telling me we should have gotten the win," said Garcia.
In fact, Garcia displayed what he said was the game ball at his home in Orcutt.
Torres finished the year with a team-high 25 goals and a state-leading 28 assists.
Torres, Urbano and Hancock Center midfielder Nathan Nunez all earned All-Region honors.
Urbano graduated from Santa Maria High School. Nunez and Jeff Fuhring, Hancock's other goalie, graduated from Righetti. Jason Hancock graduated from Lompoc.
All but two of the 21 players on the Hancock roster graduated from Central Coast high schools.
The state tournament Final Four took place on Dec. 1 and 2, less than three months after the Sept. 11 terrorist attacks against the United States.
The 2002 Hancock team went 15-4-4, 10-1-3 and won the Western State Conference title but did not make it to the Final Four.
A team photo of that squad is enshrined on a plaque that especially honors team captain Nicholas Moseley, a First Team All-WSC selection.
Hancock's Final Four run in 2001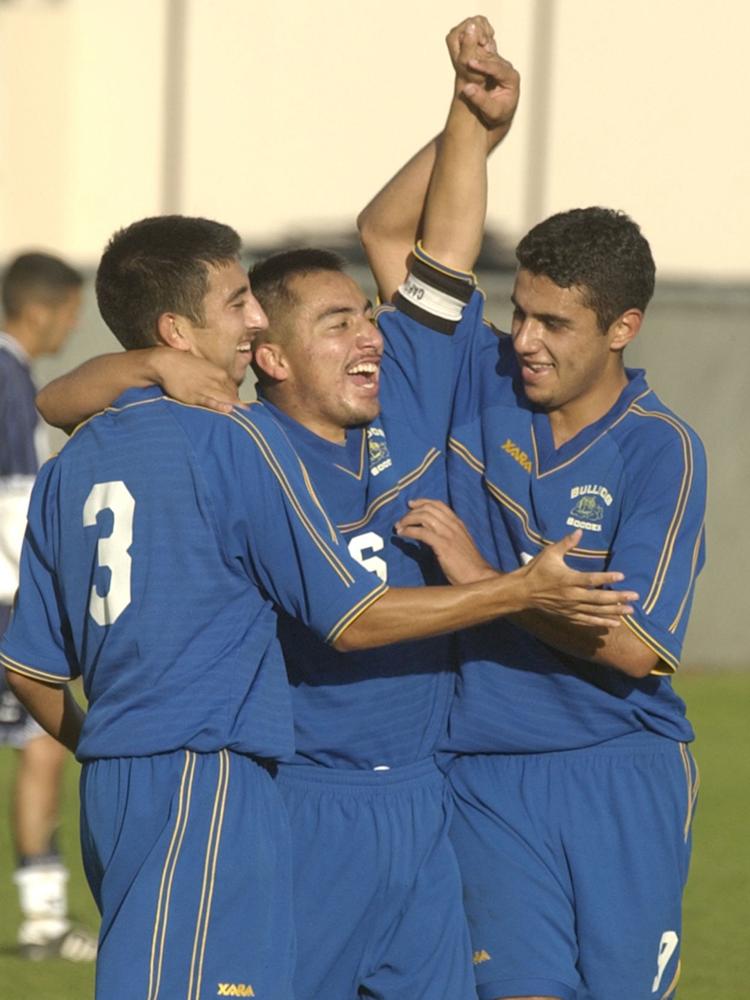 Hancock's Final Four run in 2001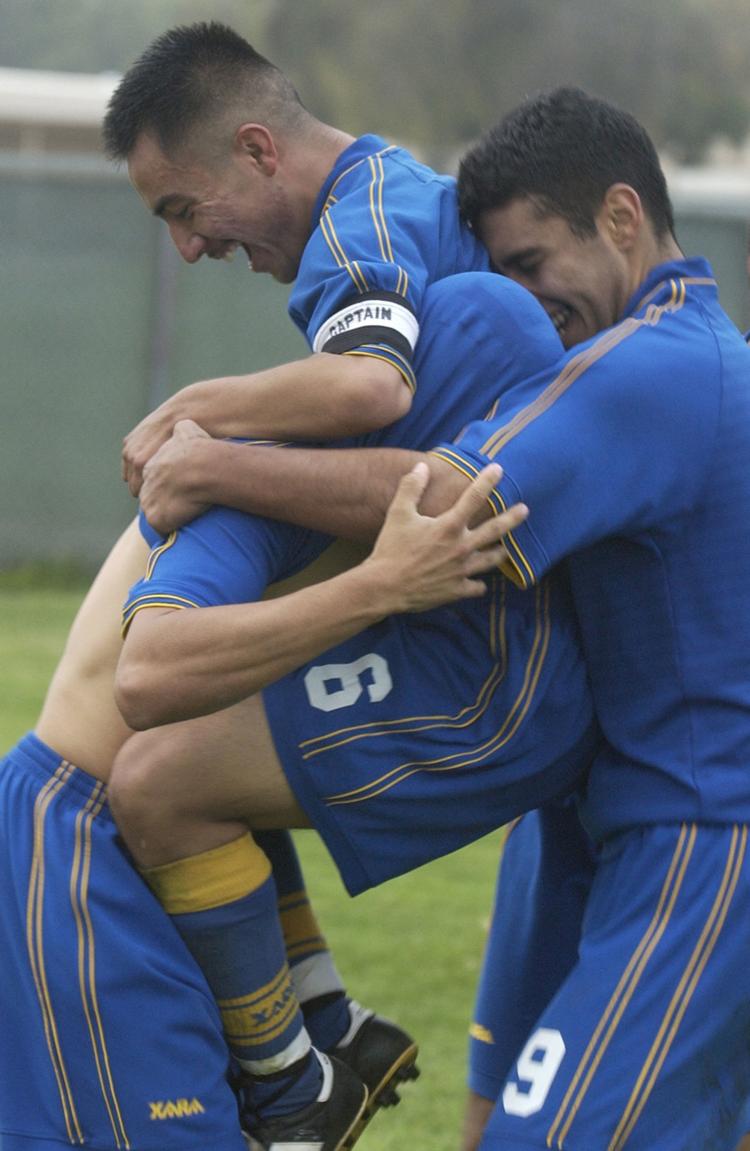 Hancock's Final Four run in 2001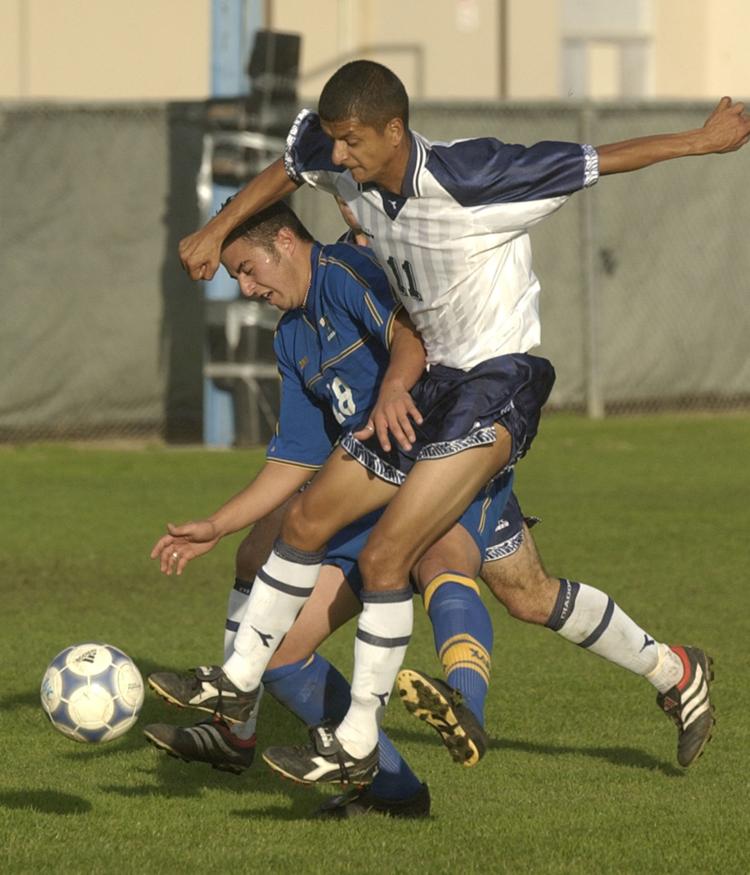 Hancock's Final Four run in 2001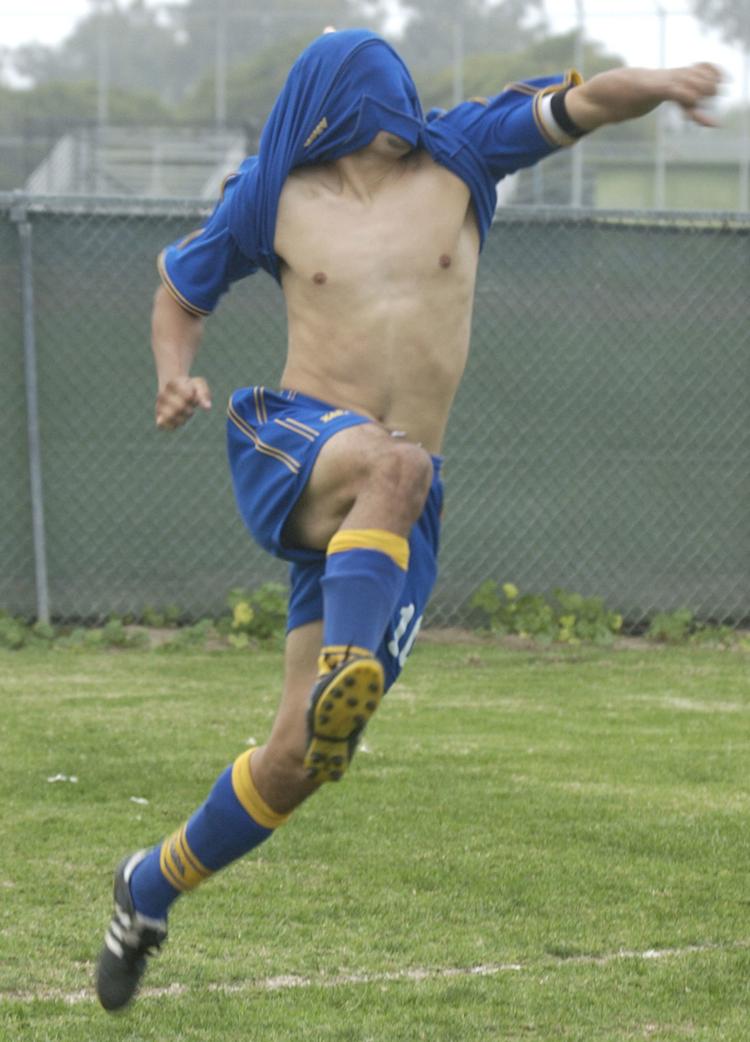 Hancock's Final Four run in 2001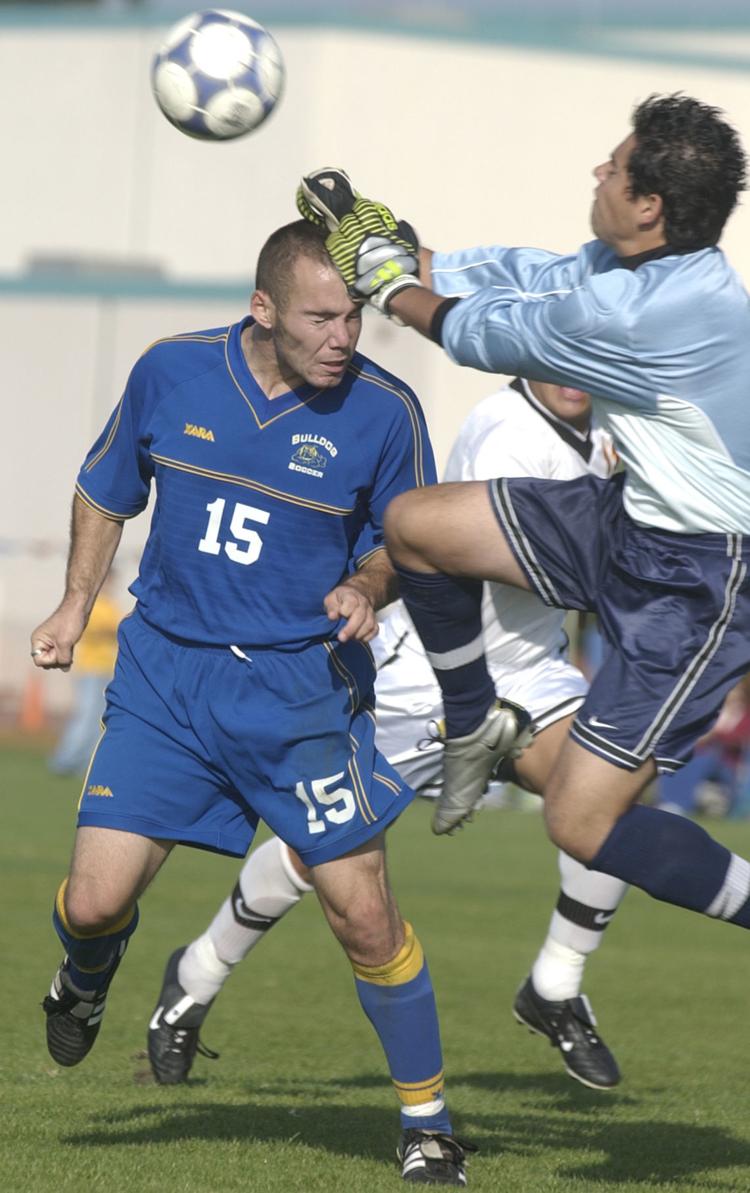 Hancock's Final Four run in 2001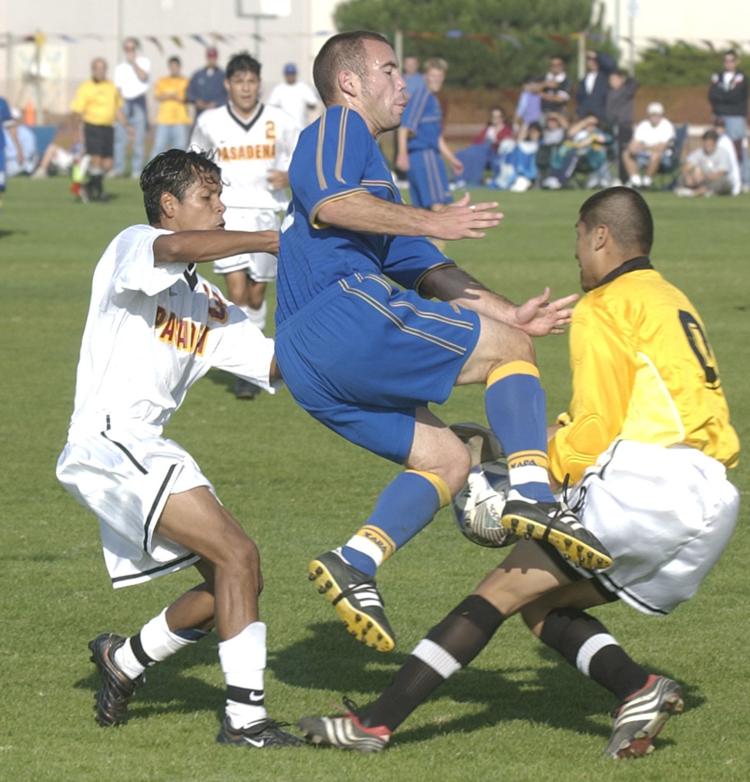 Hancock's Final Four run in 2001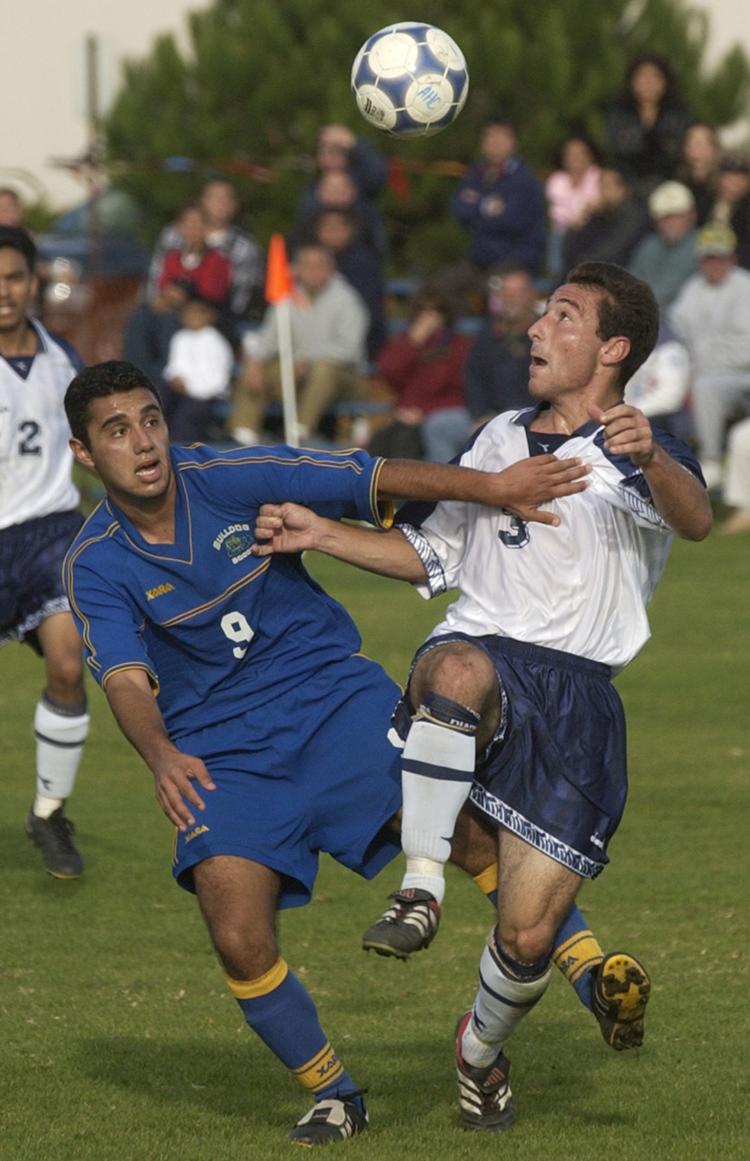 Santa_Maria_Times_Sun__Nov_18__2001_.jpg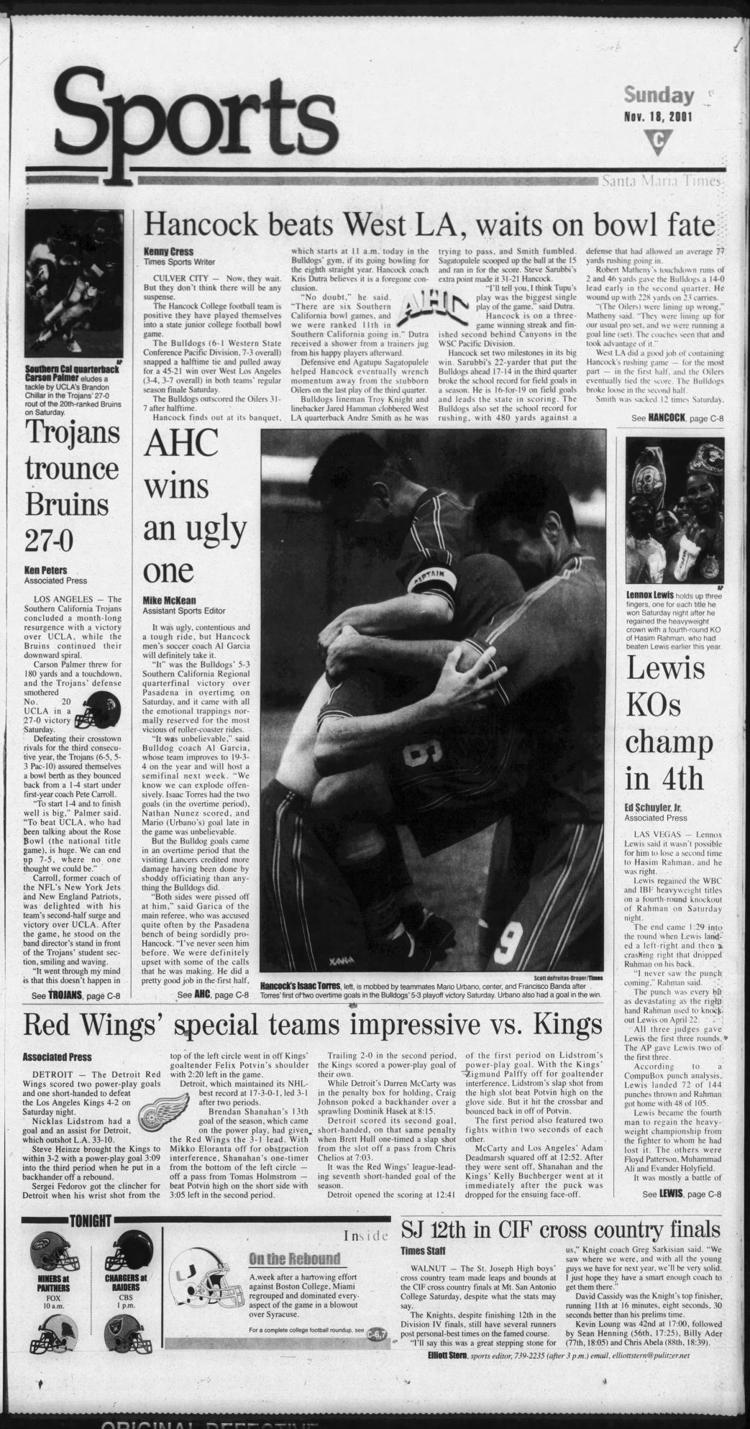 Santa_Maria_Times_Sat__Nov_3__2001_.jpg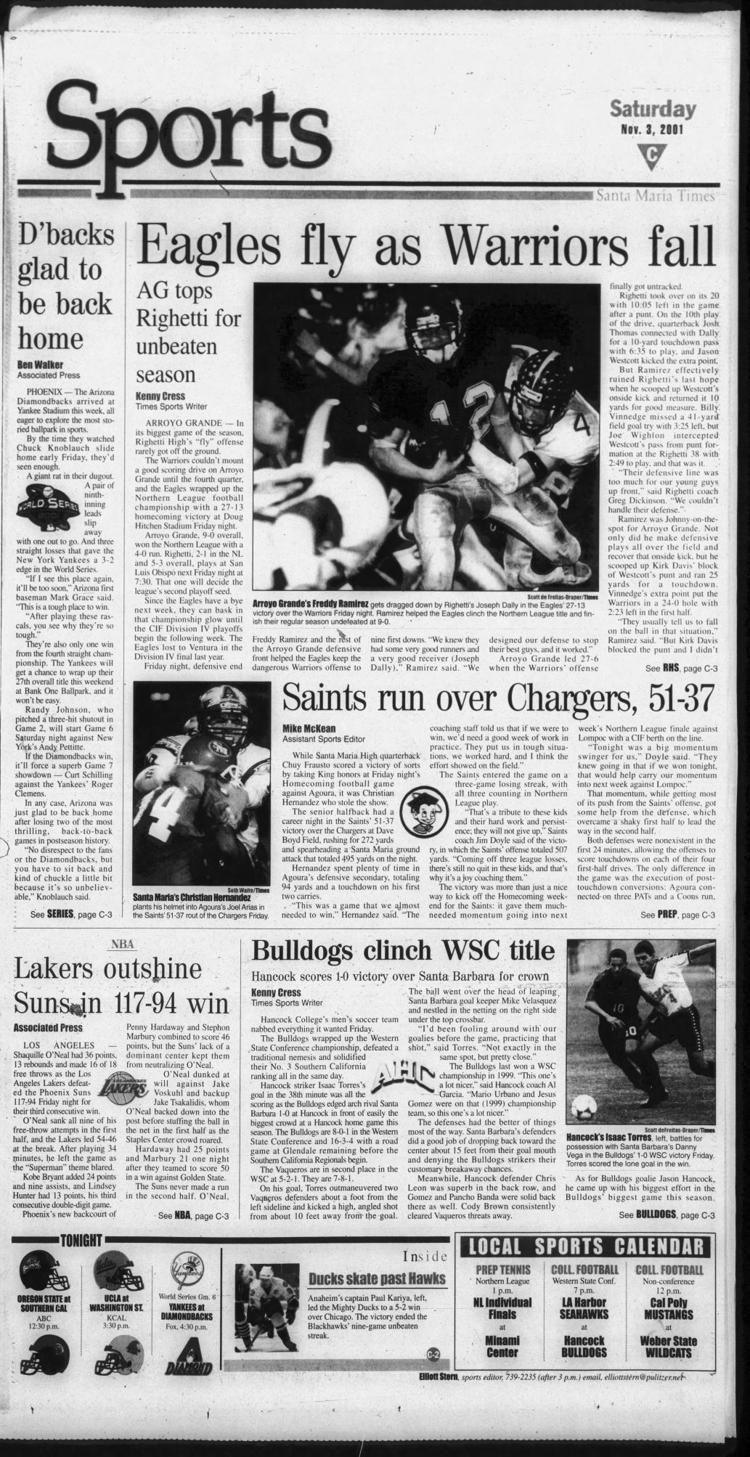 Santa_Maria_Times_Wed__Nov_21__2001_ (1).jpg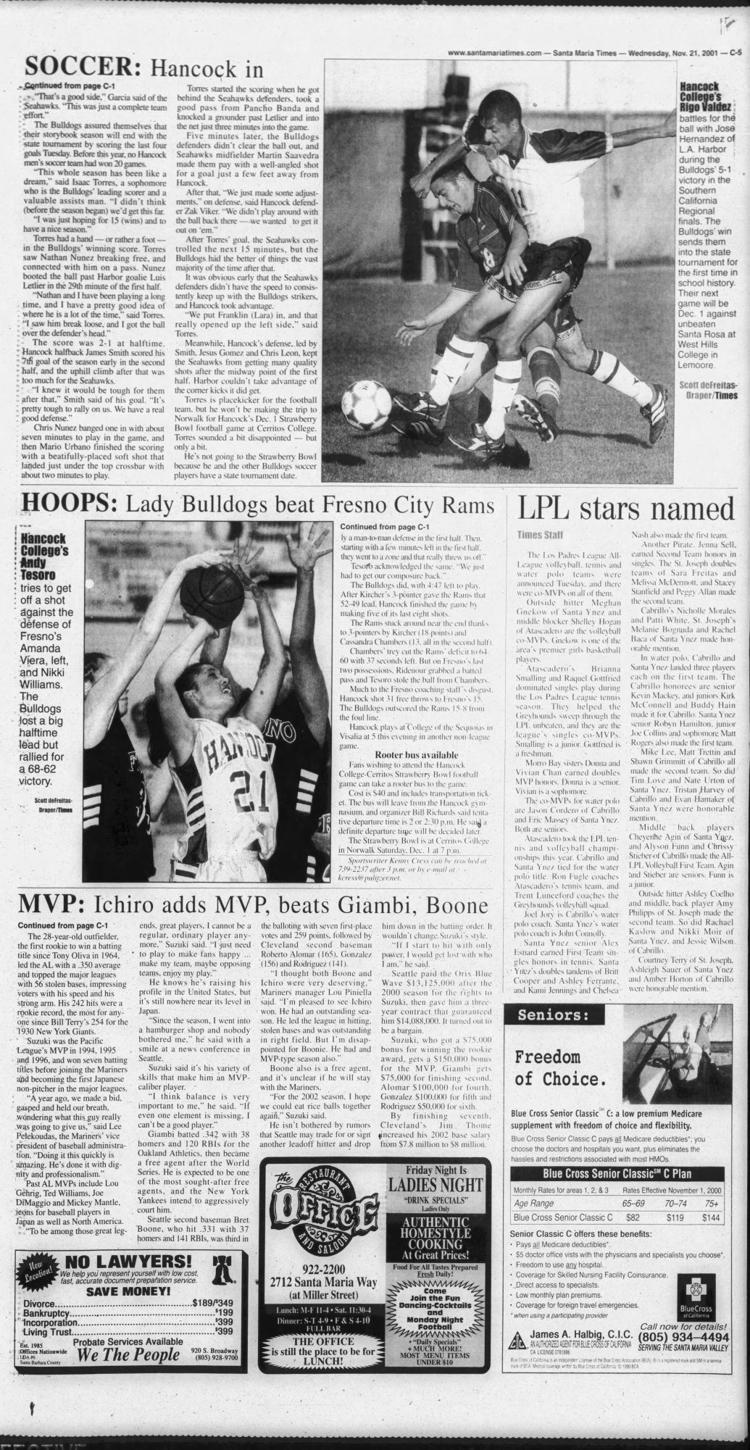 Santa_Maria_Times_Wed__Nov_21__2001_.jpg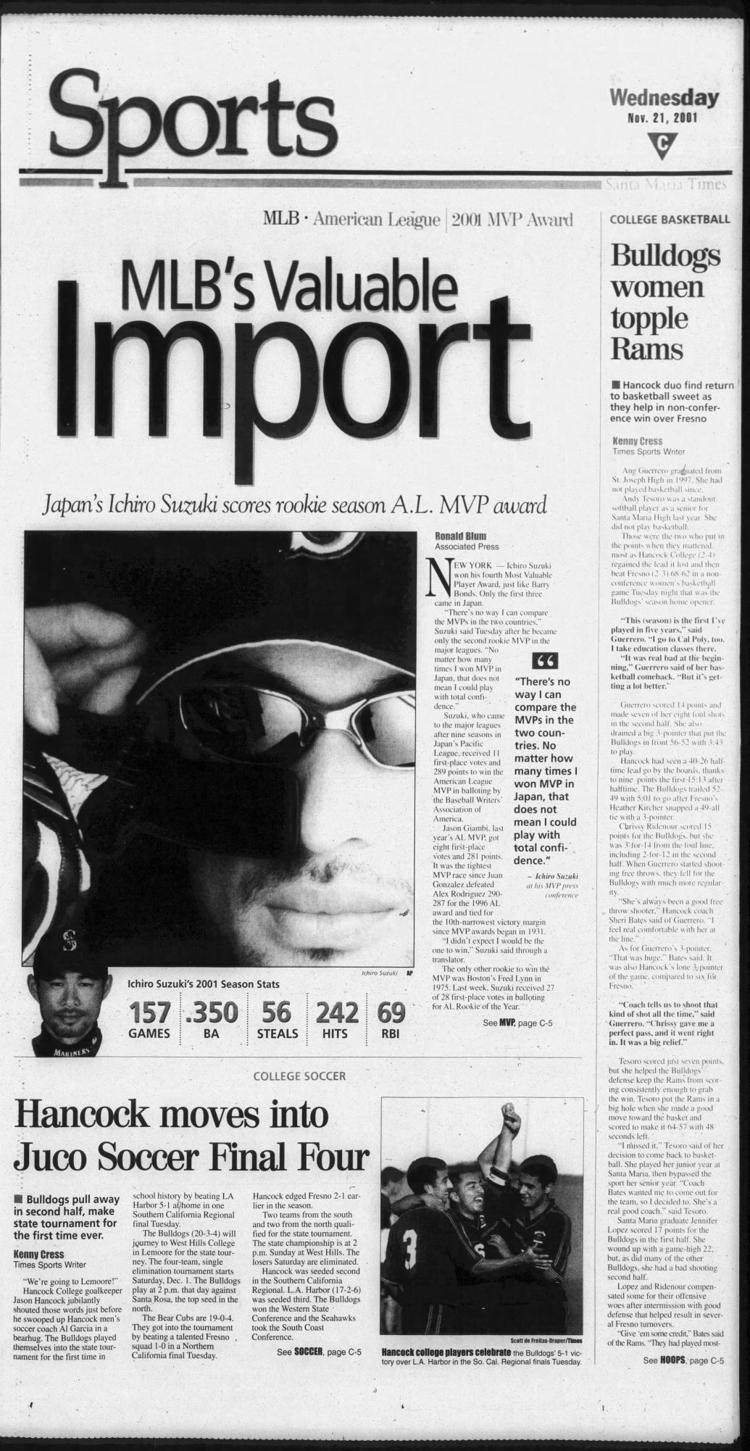 Santa_Maria_Times_Sun__Nov_18__2001_.jpg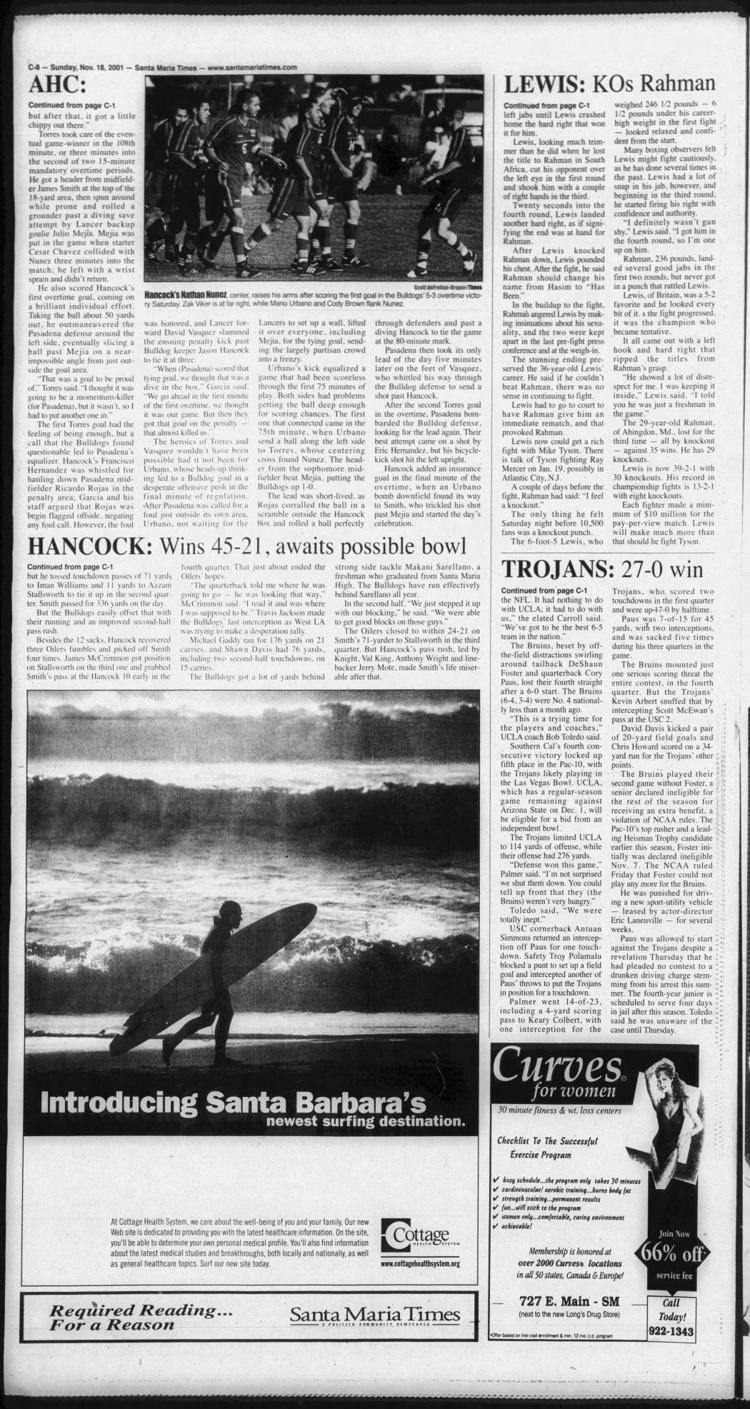 Santa_Maria_Times_Wed__Nov_14__2001_ (1).jpg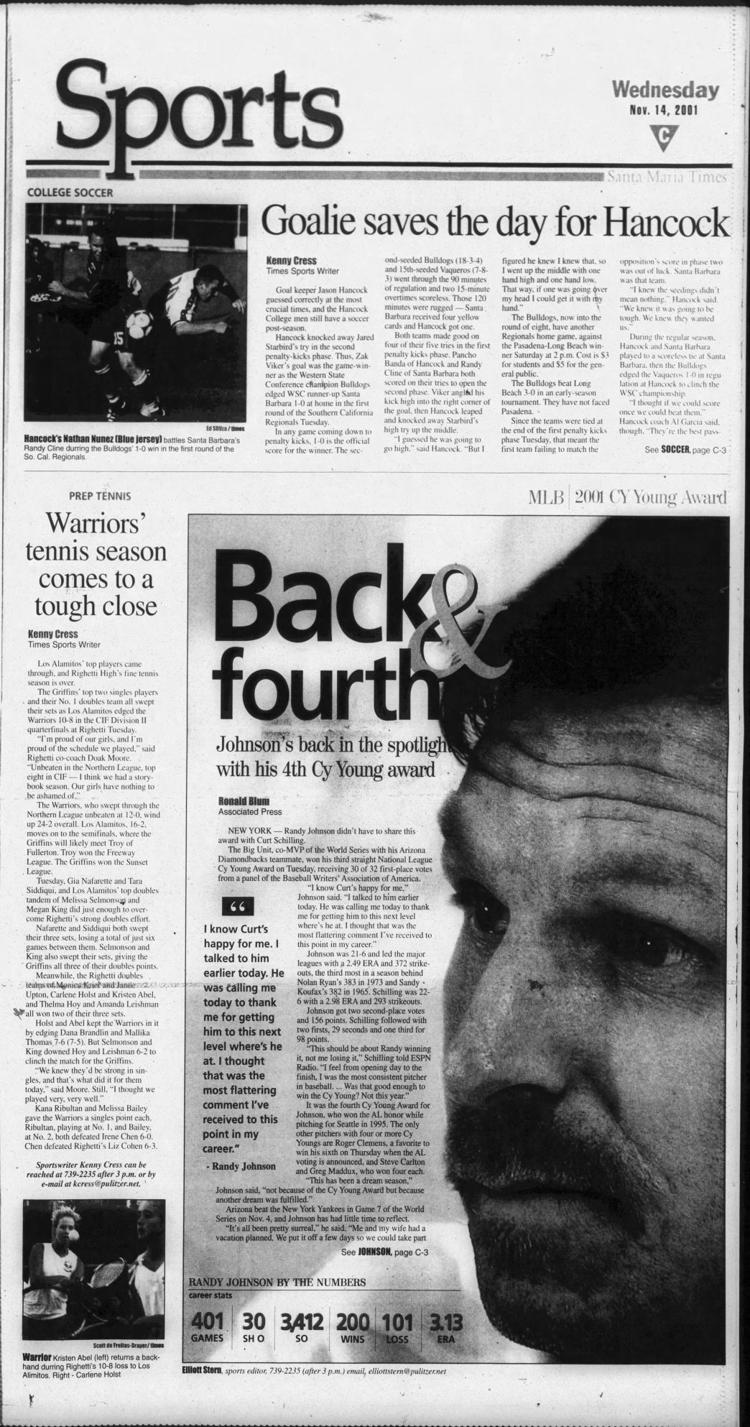 Be the first to know
Get local news delivered to your inbox!