Beating a team with a perfect record takes a perfect performance.
Righetti came close to beating Arroyo Grande, but the Warriors weren't close enough to a perfect performance Wednesday.
Arroyo Grande scored twice in the top of the first inning, just enough run support for starter Carson Gomes, who softened the Warriors' bats with a mix of off-speed stuff in the Eagles' 2-1 win.
Gomes was a pitch or two better than Righetti ace Chris Miller as each starter finished the game. 
The Eagles are now 16-0 in coach Steve Tolley's first season as head coach. They are 7-0 in league games. Righetti falls to 11-5 and 6-1 in league. The teams will play a doubleheader on Saturday at Arroyo Grande starting at 11 a.m.
"We made more mistakes than they did," Righetti coach Kyle Tognazzini said. "They played better than we did. When that happens, you're going to lose the game. We've got to get back to work and execute better and be smarter. We've got to do the little things right. That's the difference between winning a league championship and not. The difference between winning a playoff game and not is doing the little things right. We didn't do the little things right today."
Tolley's Eagles are flying high in his first season at the helm. Tolley took over for Brad Lachemann, who retired after 20 seasons at Arroyo Grande.
The Eagles have won four one-run games this season. They beat Templeton twice in league games that went to extra innings last week.
"I'm super lucky for two reasons. One, I've got great players and players win the games," Tolley said. "Two, I've got great coaches. I was left a really good team and we're just maintaining what we've had. This is the players and the assistant coaches that are driving this thing and I couldn't be prouder of this group."
Arroyo Grande has developed into the favorite for the CIF Central Section Division 2 playoffs. Righetti is a Division 1 team and the defending Mountain League champion from 2019. 
On Wednesday, Gomes and Miller went toe-to-toe, with Gomes coming out on top.
Both of Arroyo Grande's runs came on a Sam Caulder single in the first inning with Justin Trimble and Ryan Tayman scoring. Caulder tried to make it to second on the throw from the outfield and was tagged out.
Righetti had runners thrown out in key spots multiple times Wednesday. Gavin Long singled home Cooper Bagby for the Warriors' lone run, but Righetti's Adrian Santini was caught off second base and ran into an out to end the inning. Ricky Smith hit a hard line drive down the right field line and tried to stretch his hit into a double but was thrown out by Caulder in right field.
The Warrior defense, though, made some big plays. When shortstop Matthew Rivas couldn't track down a bloop single behind second base in the top of the fourth inning, Santini, the center fielder, picked the ball up and fired a strike to catcher Andrew Gonzalez, who blocked the plate and applied a perfect tag to snag pinch-runner Mark Fulton. That play fired Righetti up, but Gomes wouldn't waver.
Gomes set the Warriors down in order in the fifth and sixth innings. 
The Warriors did make a little noise in the seventh. Gonzalez drew a lead-off walk, but the Eagles were able to get the lead runner on a bunt by Brodie Miller. Smith then lined out to center field before Chris Miller singled to put the tying run at second with two outs. Bagby then grounded out to Josiah Cabreros at third to end the game. 
"Carson is a competitor," Tolley said of Gomes. "And what that did, with a doubleheader on Saturday, is set us up with the rest of our pitching ready to go this weekend. It puts us in a really good spot because Righetti is a really good team. It looks like they're the team to beat right now in our league."
Gomes didn't strike out a batter, but allowed just four hits while walking three.
Lompoc senior Bradley Waite threw a complete game as the Braves erupted for six runs in the second inning.
Brianna Munoz outdueled Key-annah Pu'a as the Knights beat the Titans in an Ocean League game.
Munoz struck out 13 Nipomo batters in the win, going seven innings and allowing five hits and one earned run.
Munoz also drove in a run. Pu'a struck out six and walked three, allowing nine hits and four earned runs.
Desirae Rodriguez went 2-for-3 with two runs. Dylan Prandini went 2-for-3 with two RBIs and Shianne Gooley also had two hits for the Knights.
Lompoc 5, Cabrillo 0
Briana Reitmeier threw a no-hitter as the Braves earned a win over Cabrillo Wednesday.
Photos: Arroyo Grande edges Righetti 2-1 in Mountain League game
050521 AGHS RHS BSB 01.JPG
Updated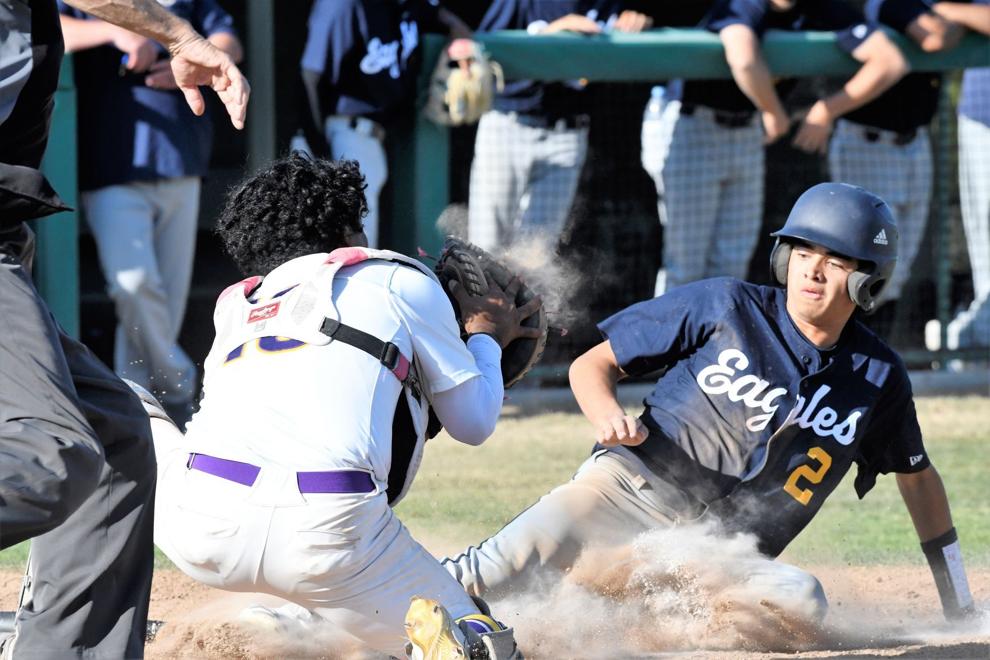 050521 AGHS RHS BSB 02.JPG
Updated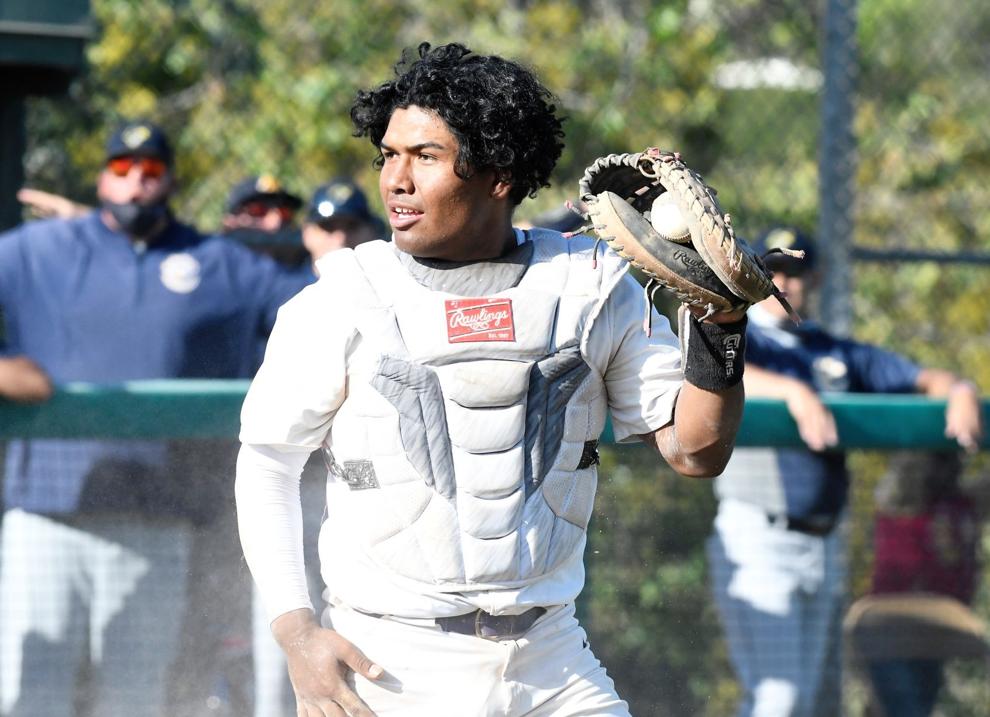 050521 AGHS RHS BSB 03.JPG
Updated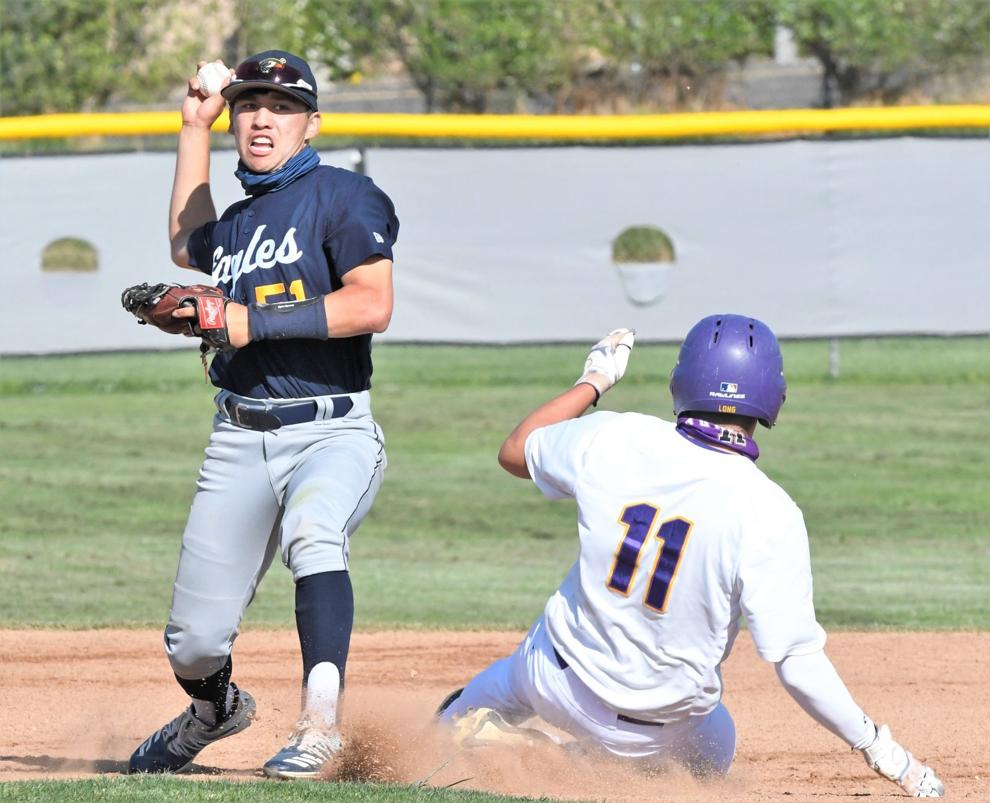 050521 AGHS RHS BSB 04.JPG
Updated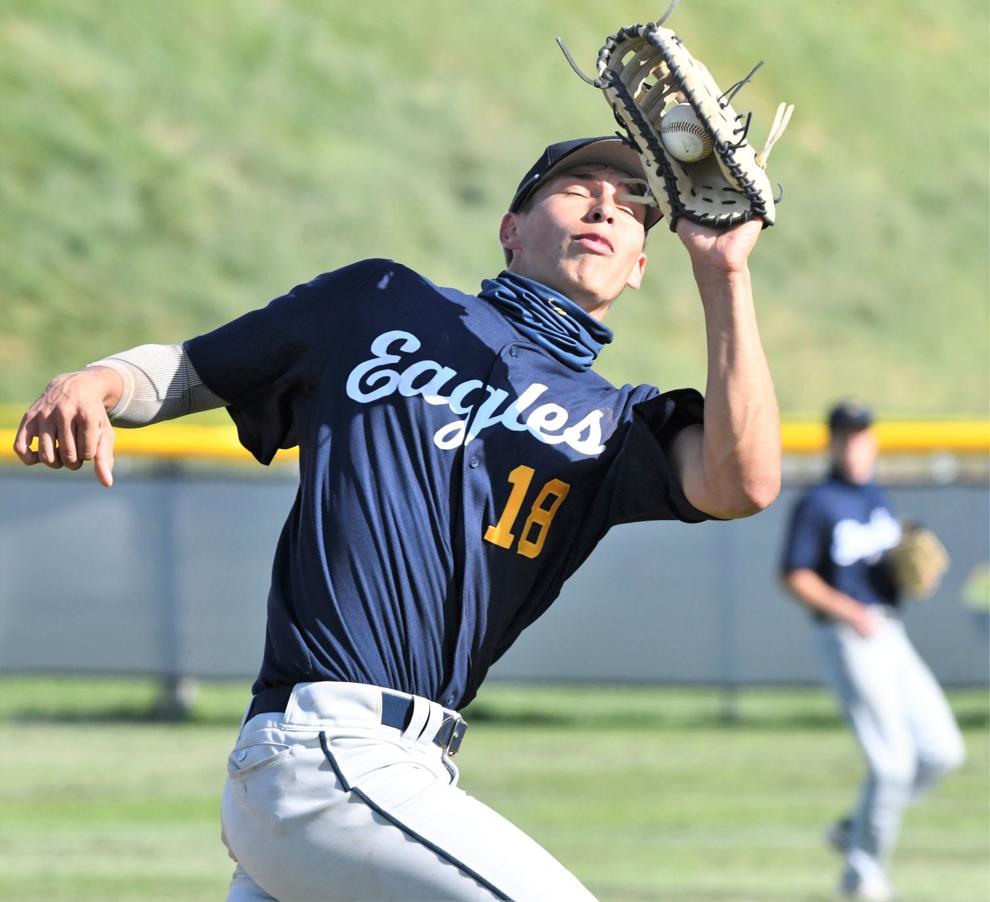 050521 AGHS RHS BSB 05.JPG
Updated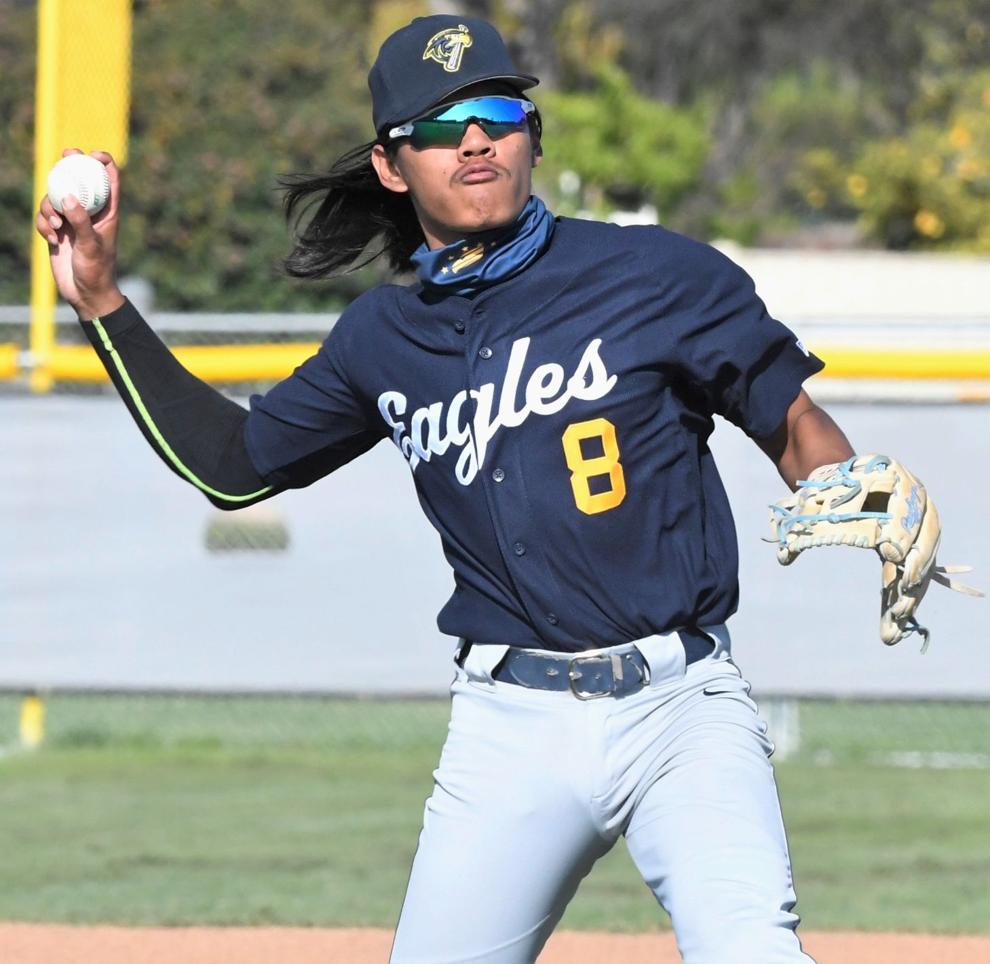 050521 AGHS RHS BSB 06.JPG
Updated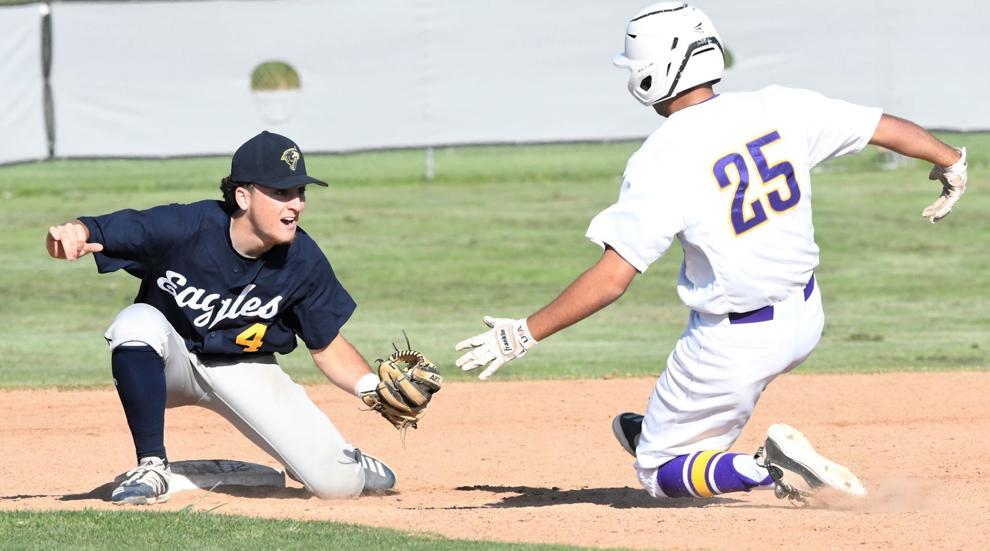 050521 AGHS RHS BSB 07.JPG
Updated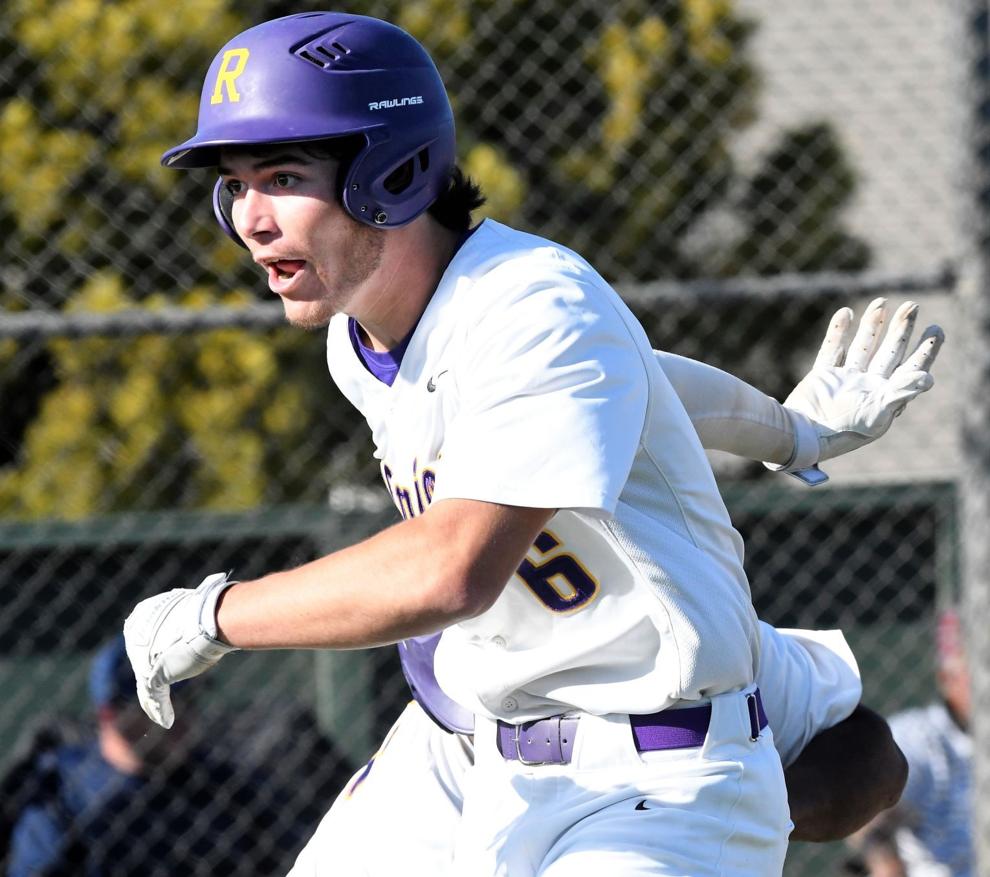 050521 AGHS RHS BSB 08.JPG
Updated
050521 AGHS RHS BSB 09.JPG
Updated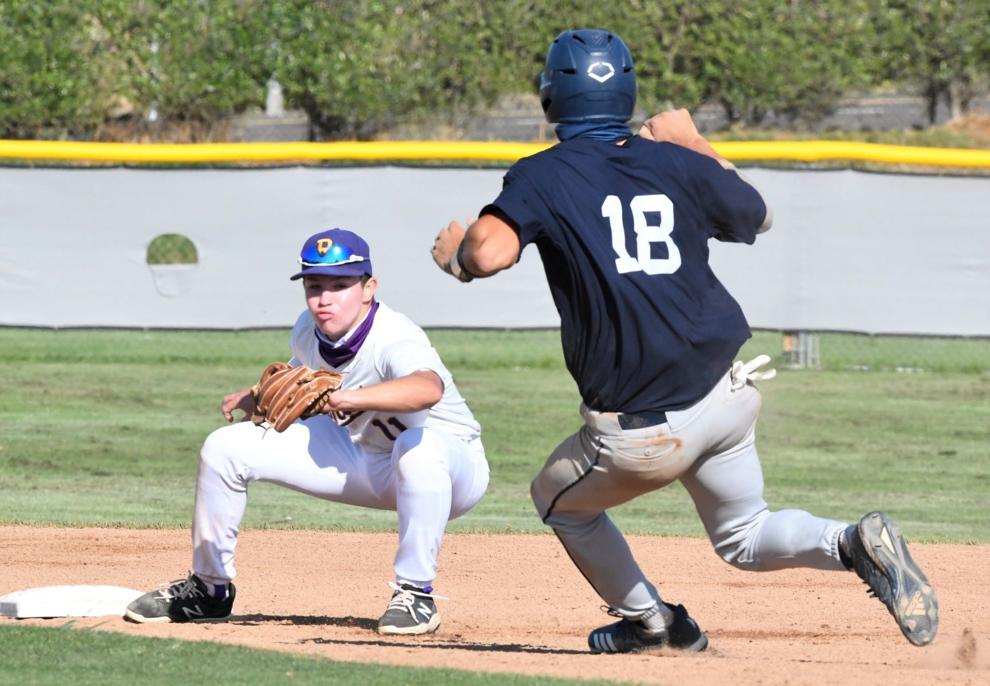 050521 AGHS RHS BSB 10.JPG
Updated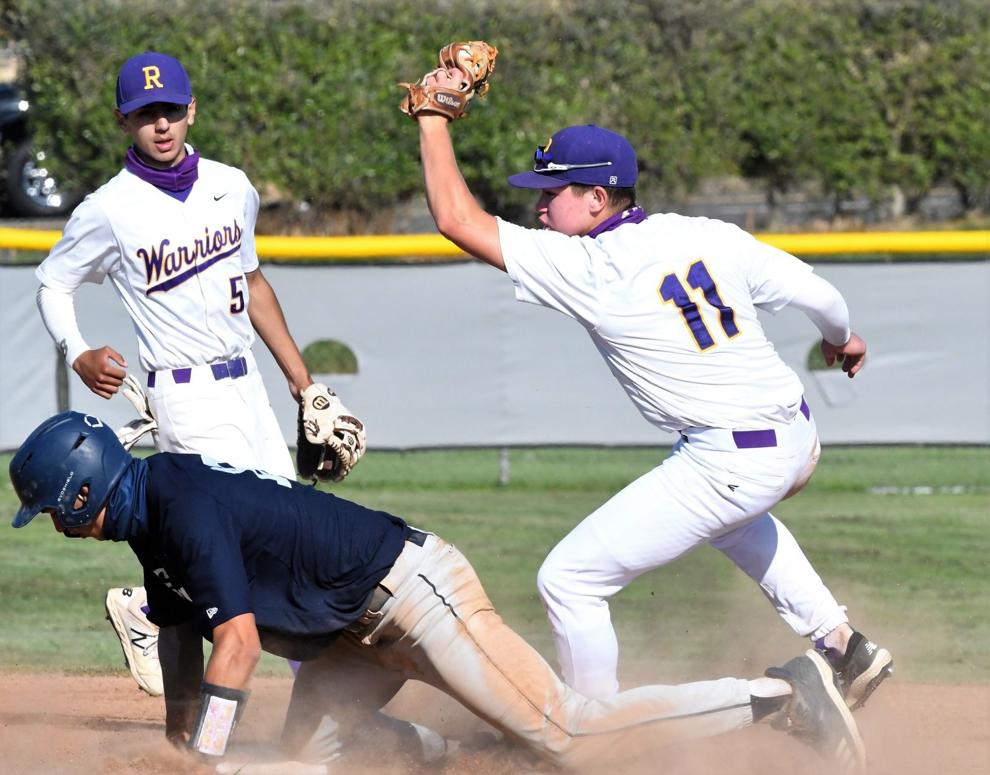 050521 AGHS RHS BSB 11.JPG
Updated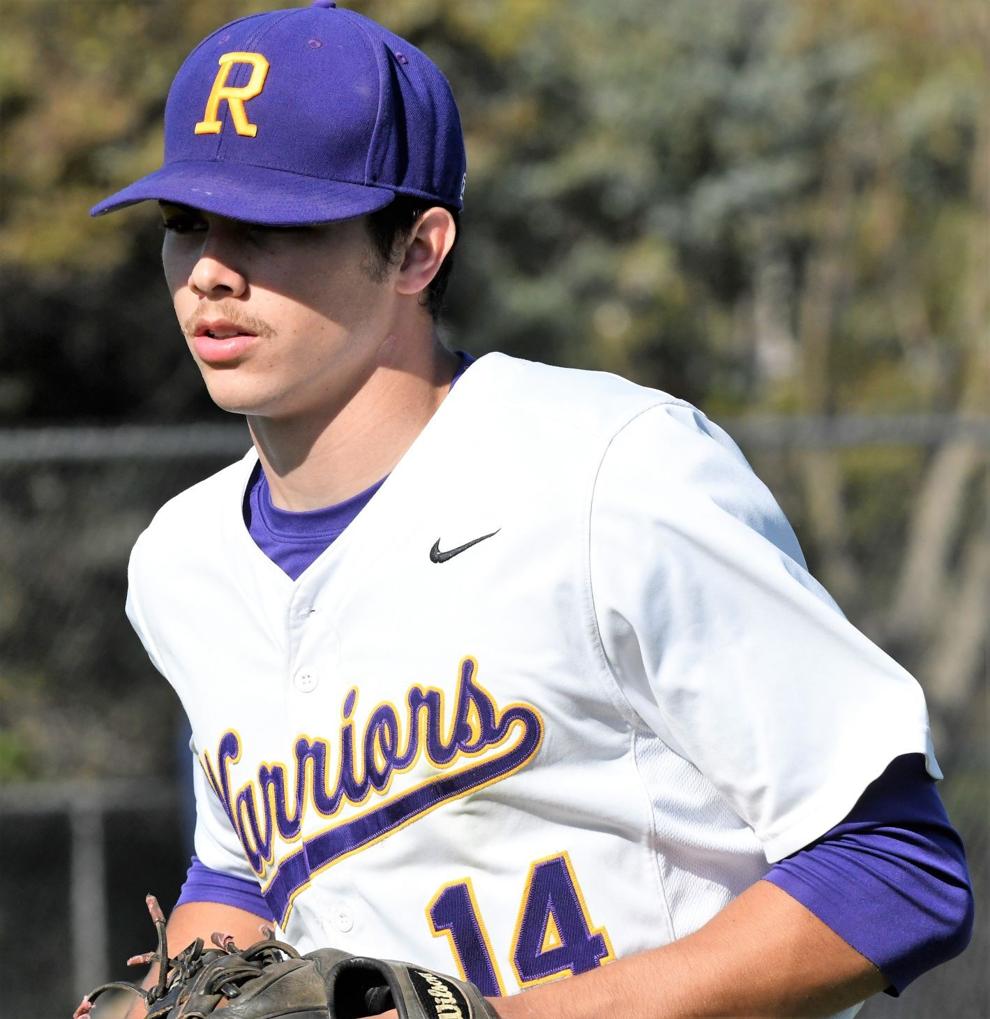 050521 AGHS RHS BSB 12.JPG
Updated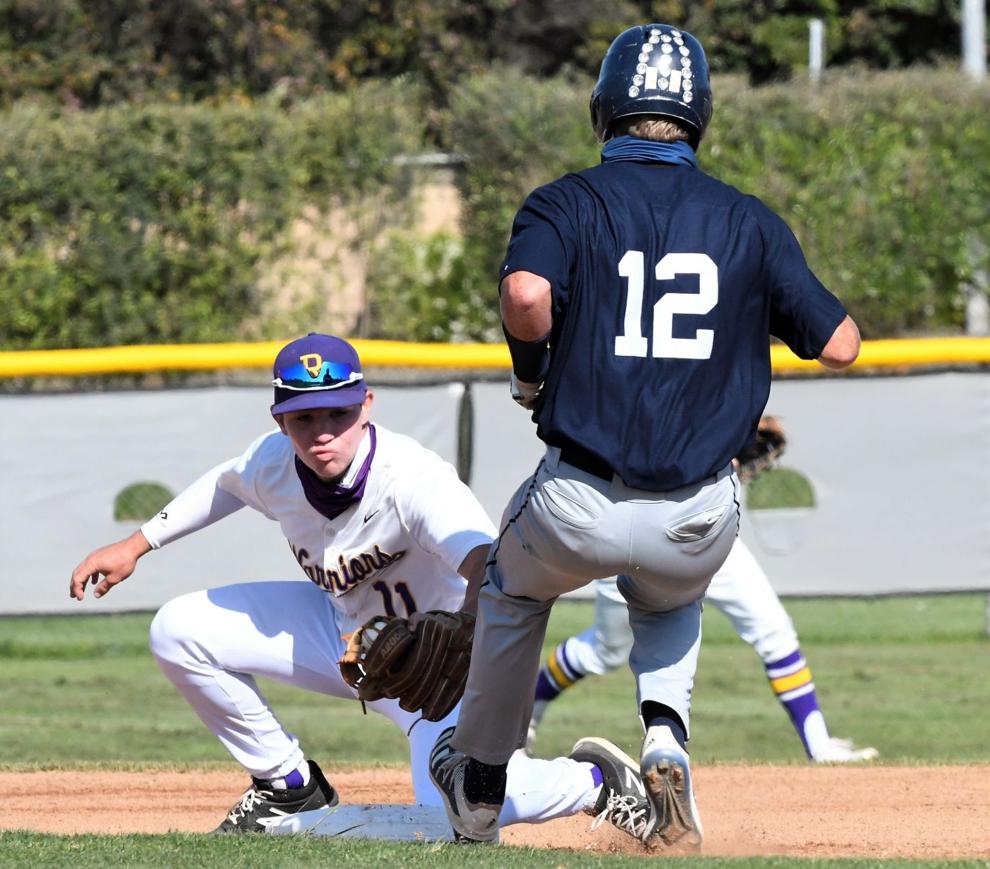 050521 AGHS RHS BSB 13.JPG
Updated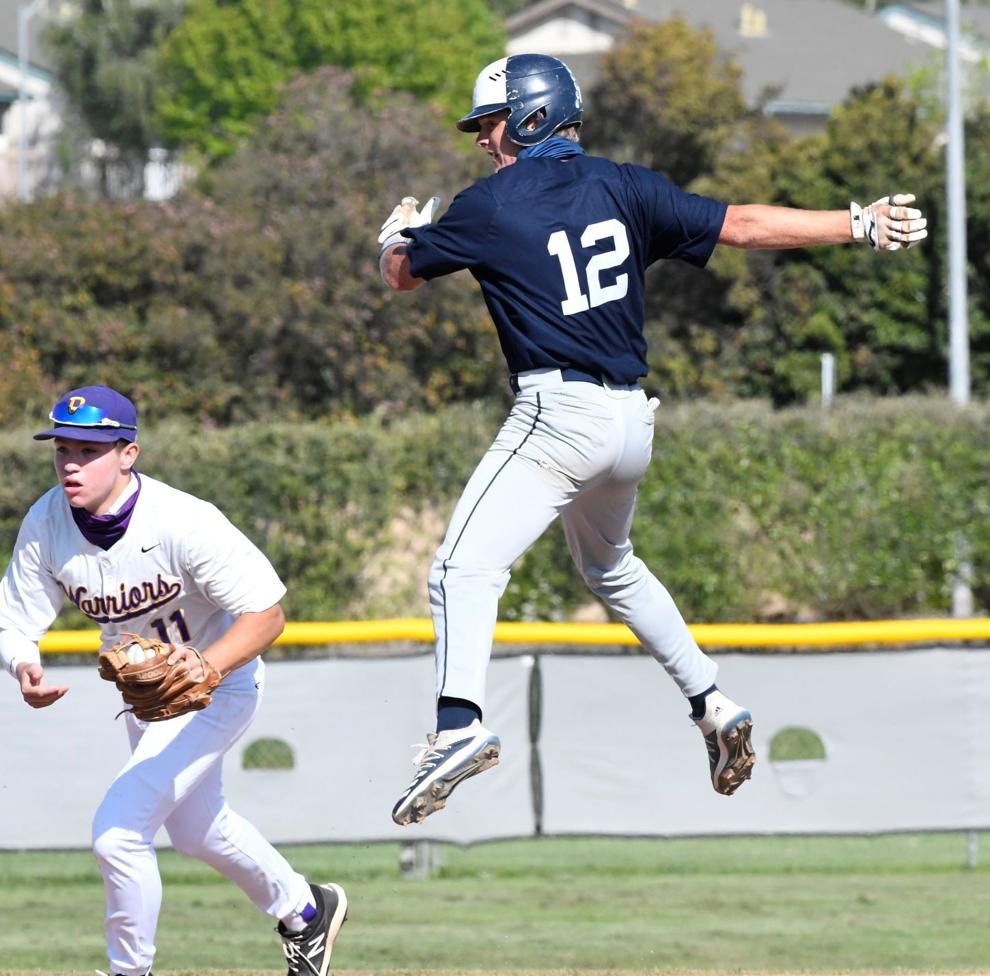 050521 AGHS RHS BSB 14.JPG
Updated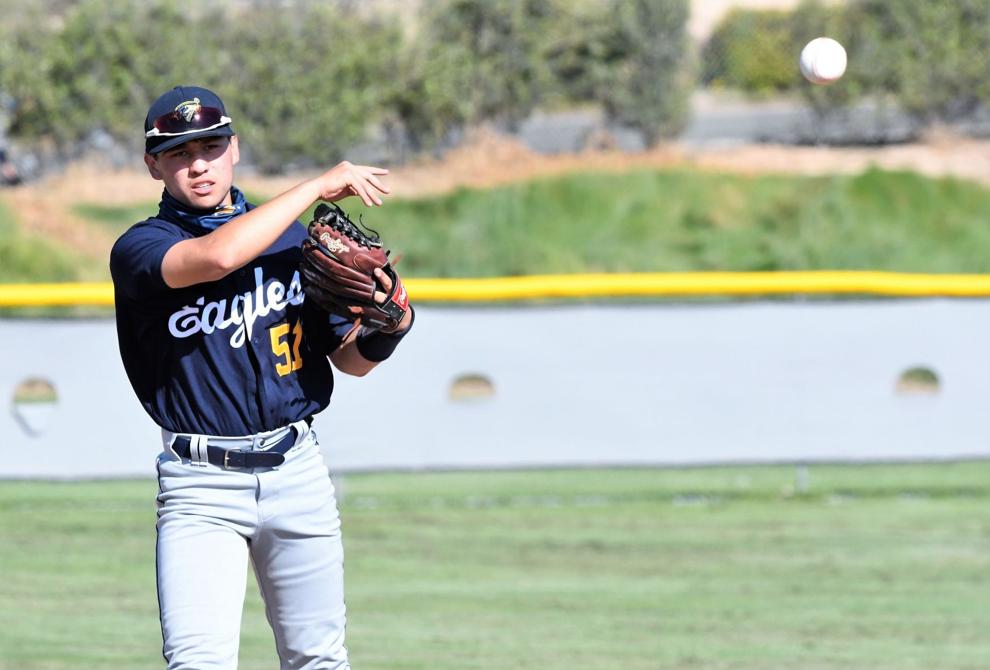 050521 AGHS RHS BSB 15.JPG
Updated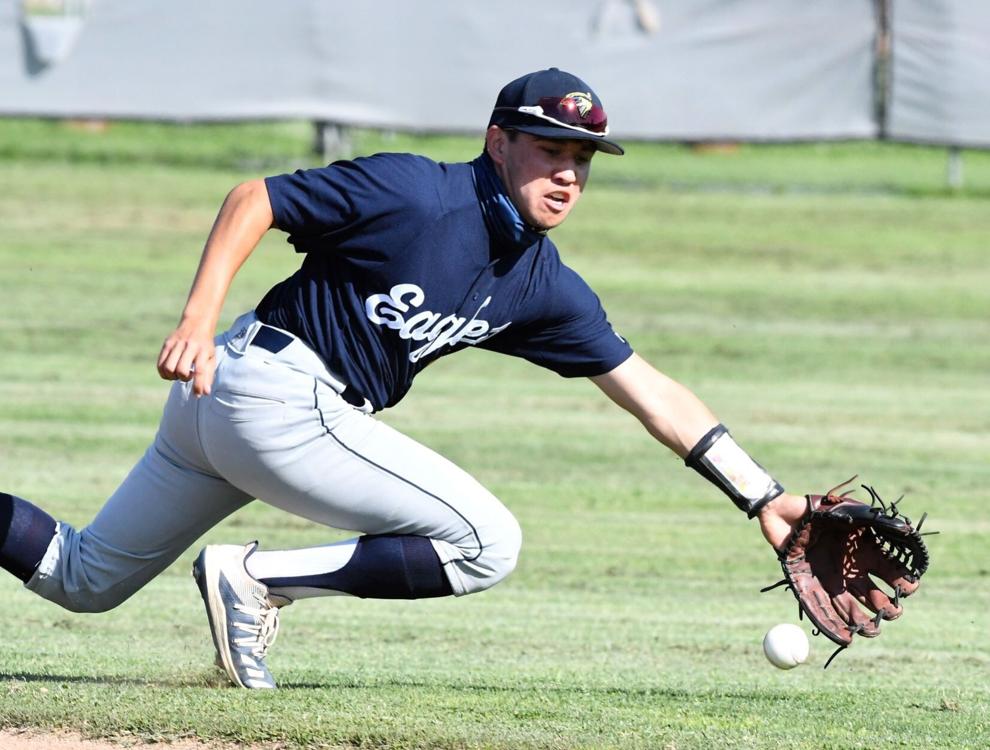 050521 AGHS RHS BSB 16.JPG
Updated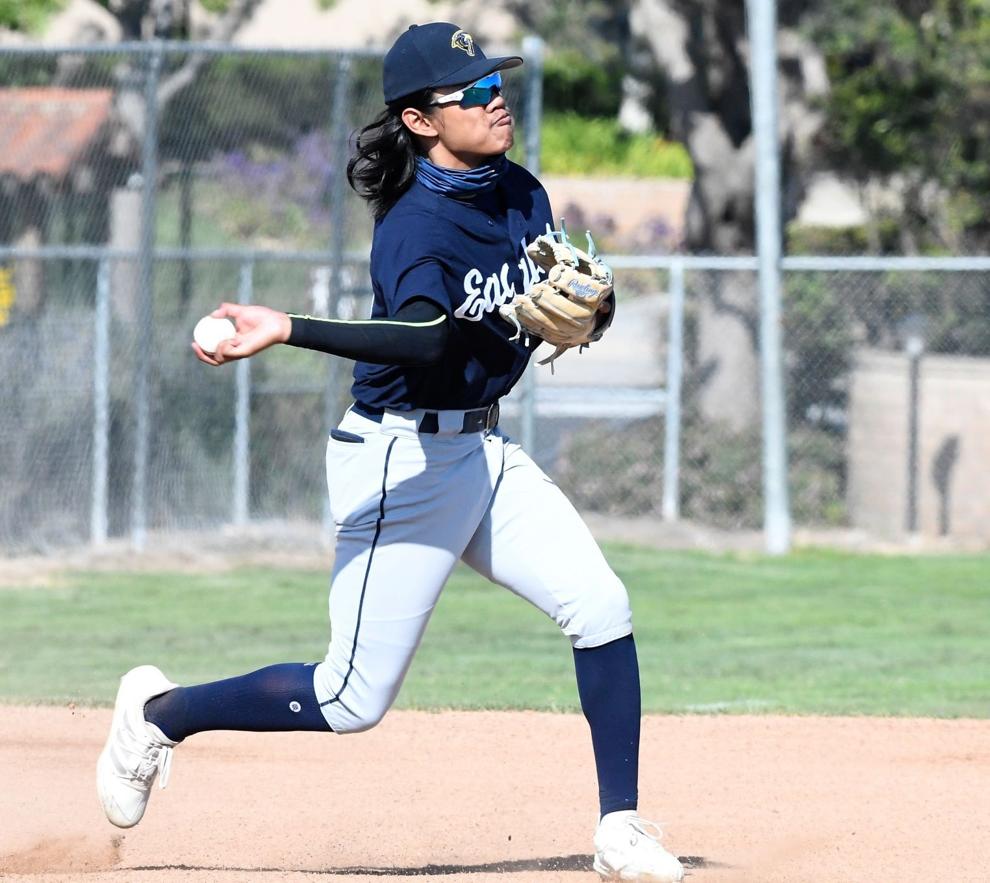 050521 AGHS RHS BSB 17.JPG
Updated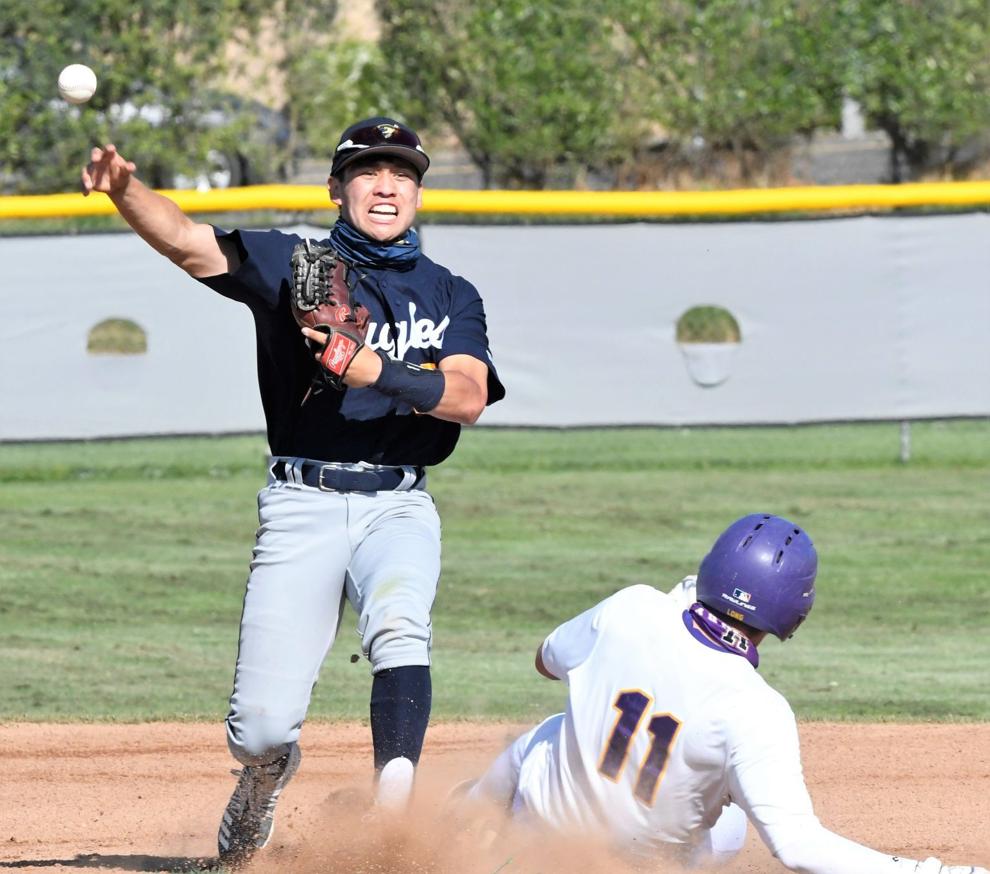 050521 AGHS RHS BSB 18.JPG
Updated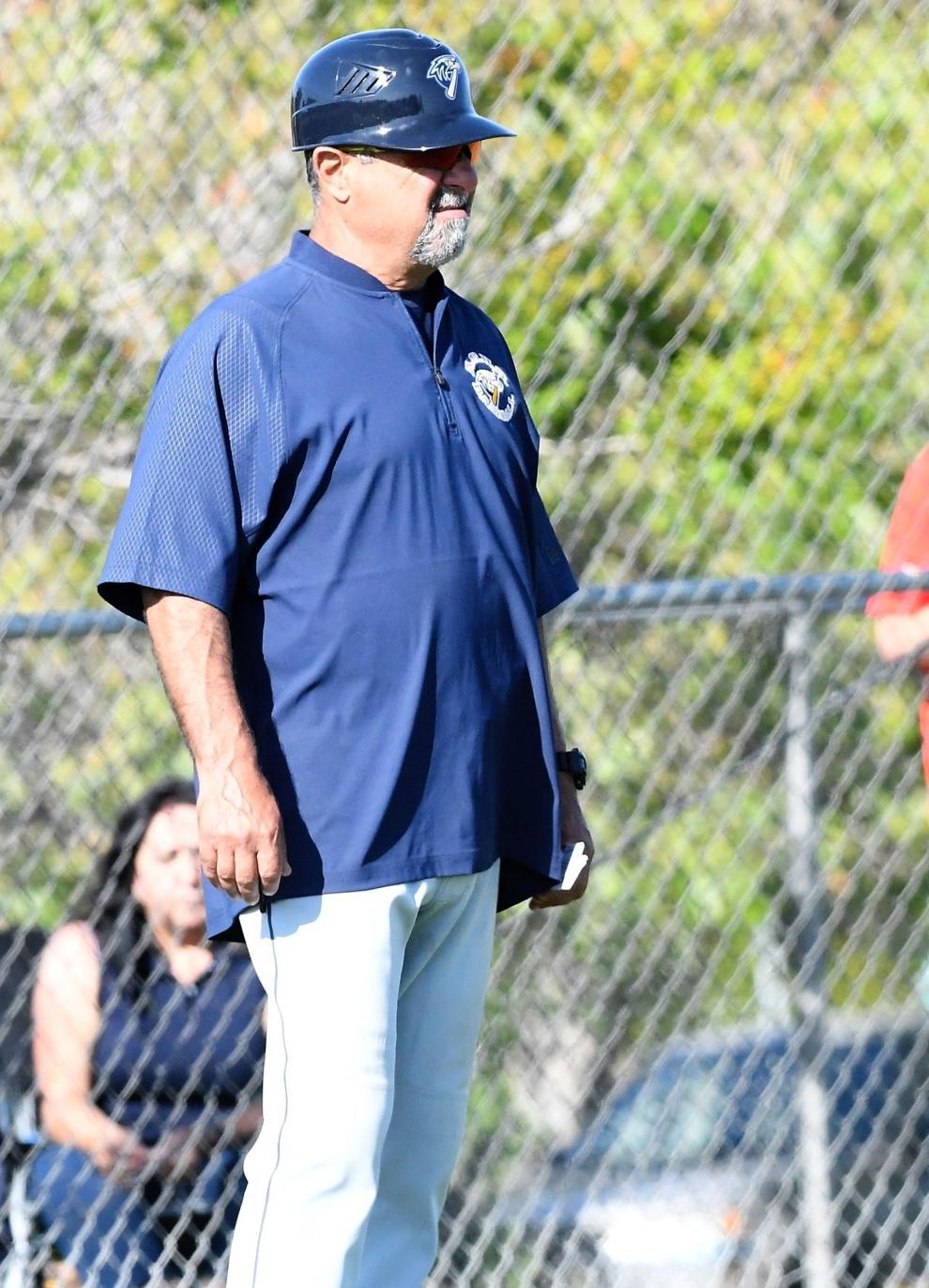 050521 AGHS RHS BSB 19.JPG
Updated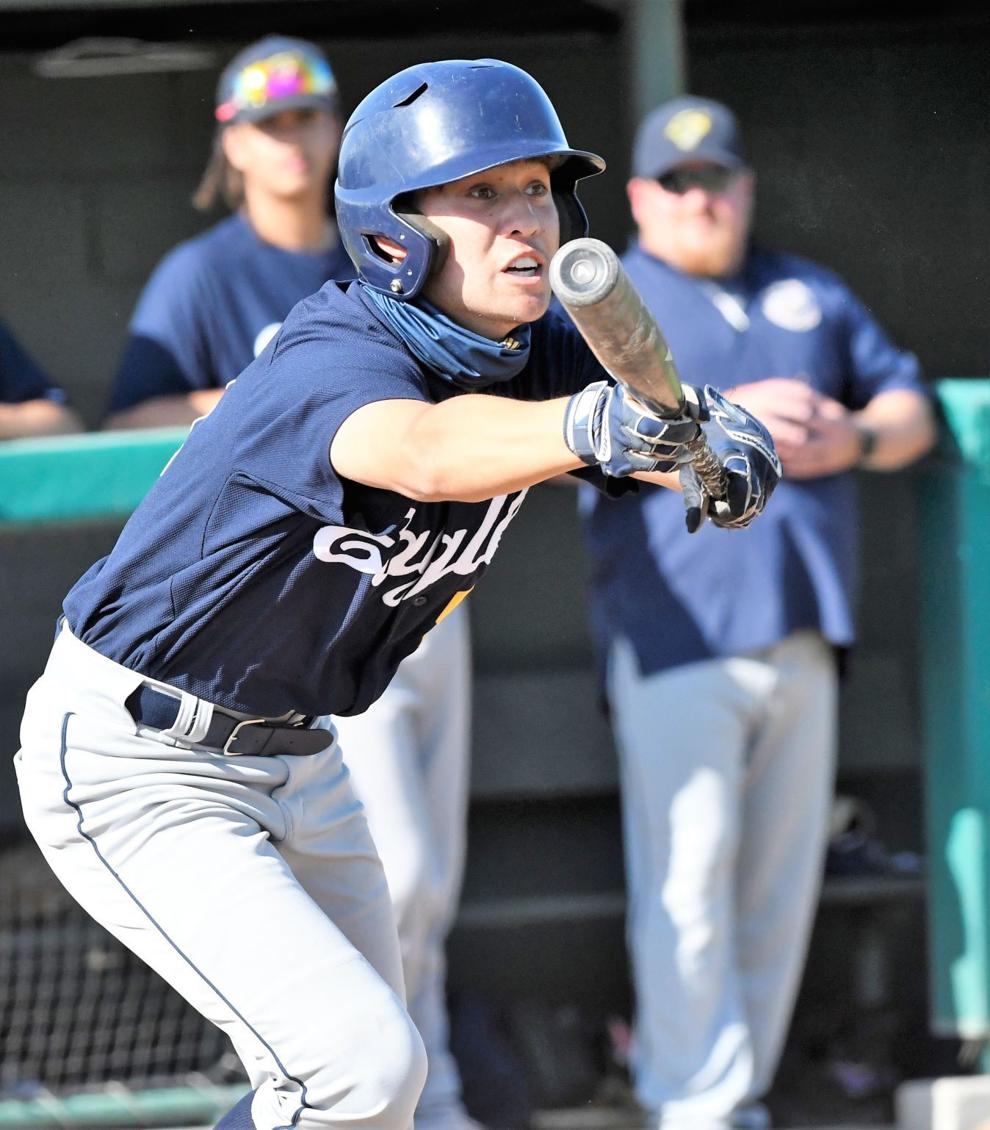 050521 AGHS RHS BSB 20.JPG
Updated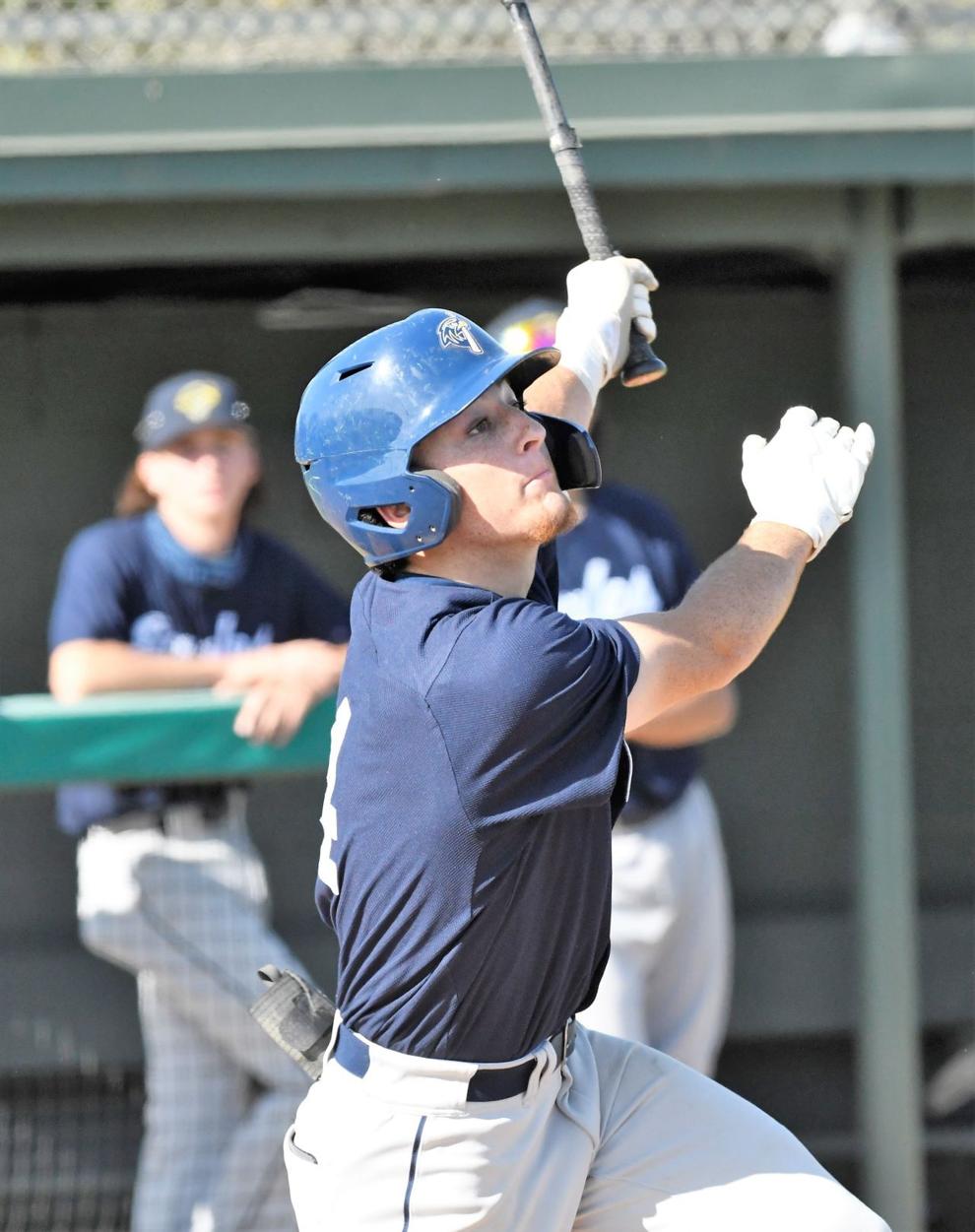 050521 AGHS RHS BSB 21.JPG
Updated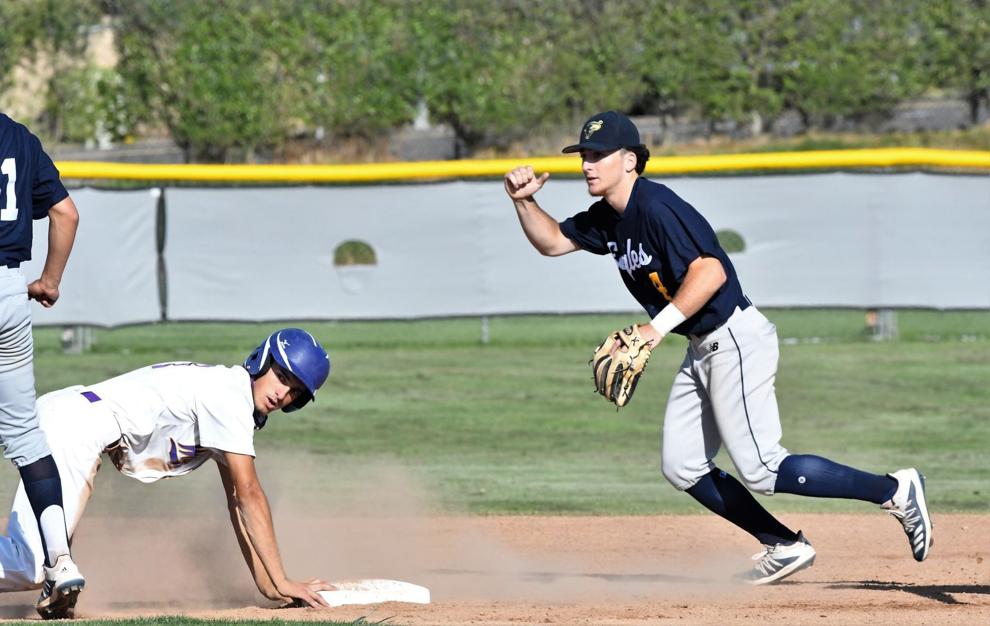 050521 AGHS RHS BSB 22.JPG
Updated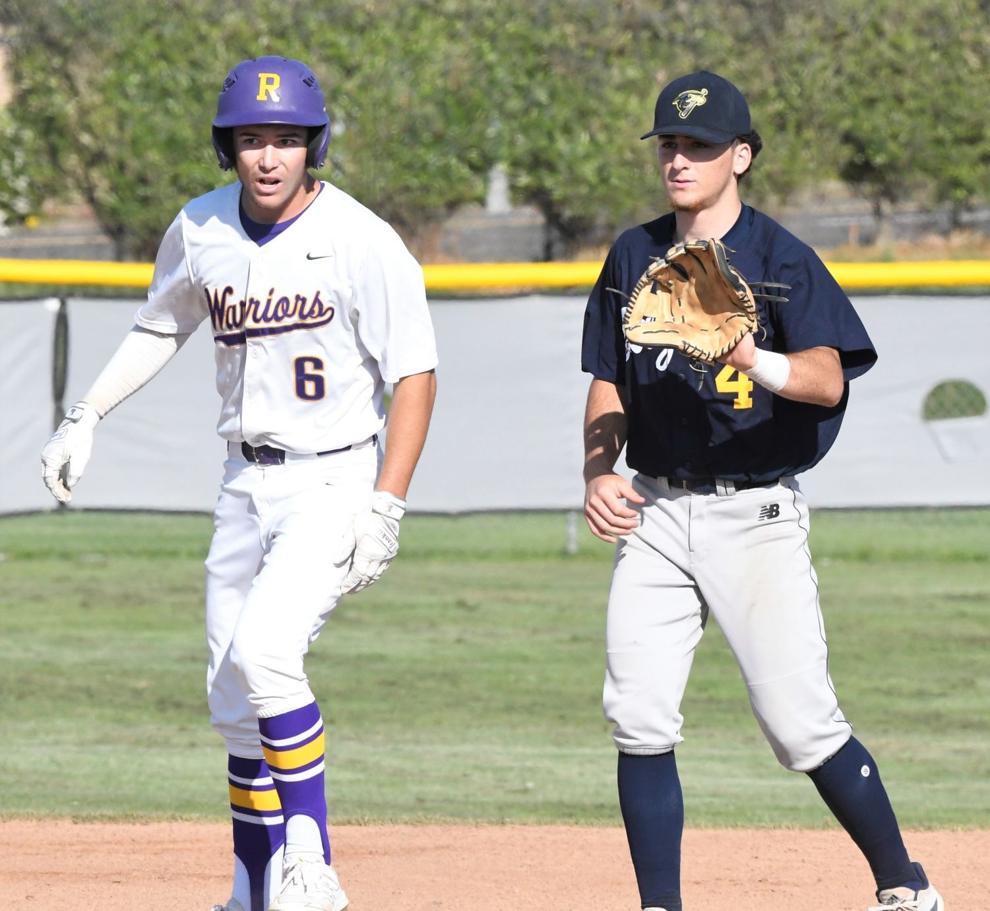 050521 AGHS RHS BSB 23.JPG
Updated
050521 AGHS RHS BSB 24.JPG
Updated
050521 AGHS RHS BSB 25.JPG
Updated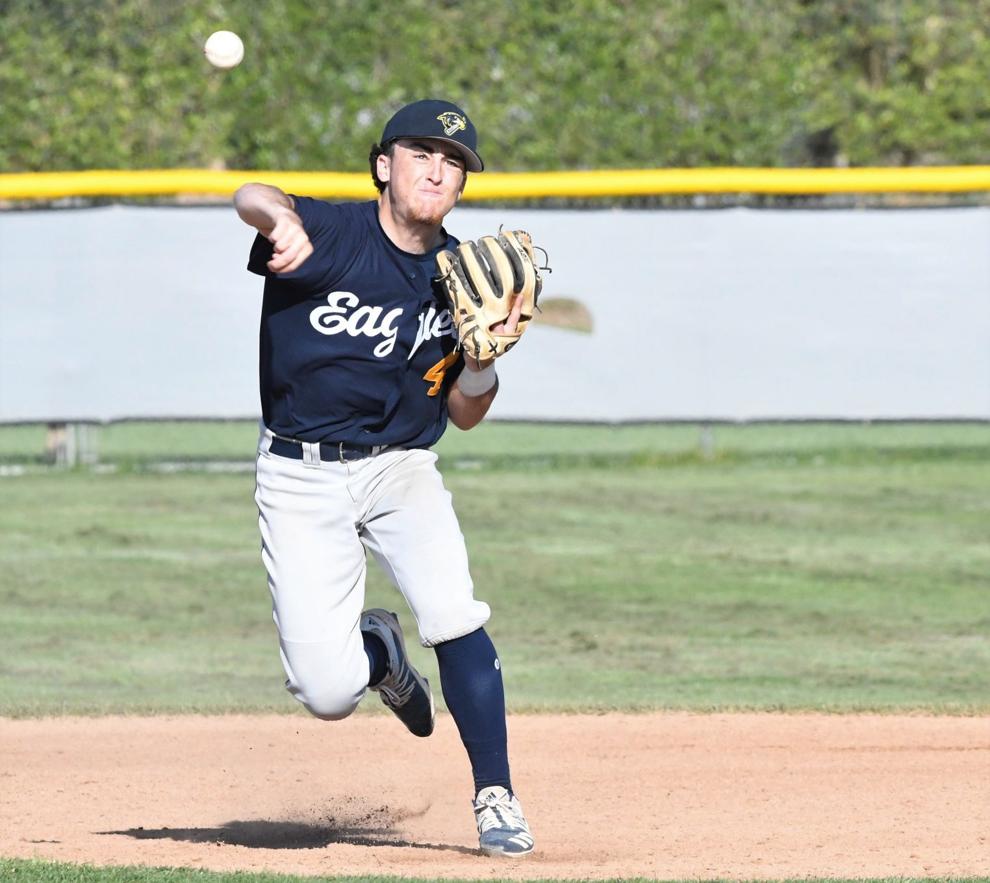 050521 AGHS RHS BSB 26.JPG
Updated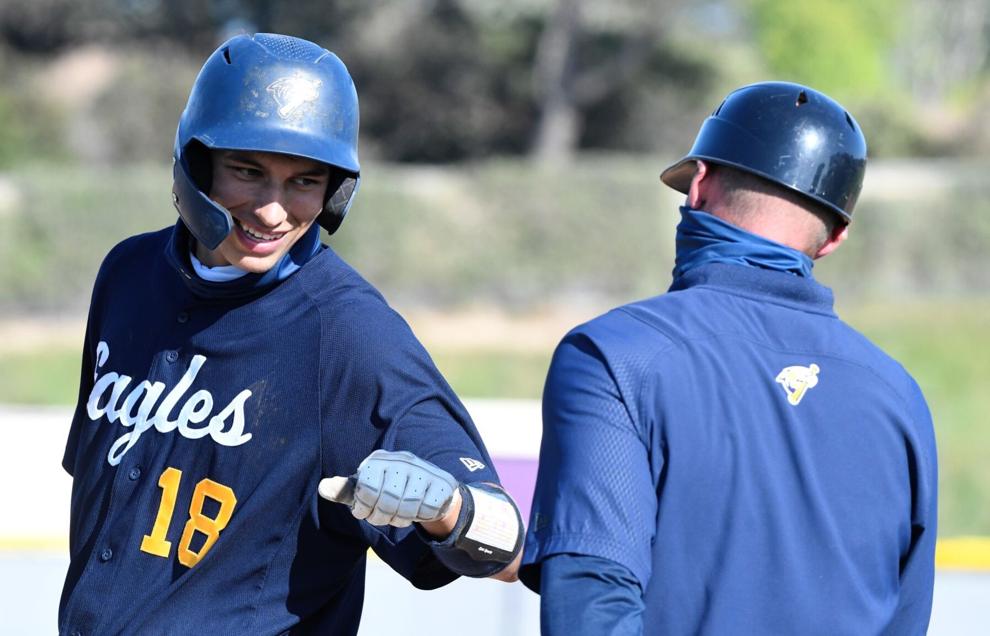 050521 AGHS RHS BSB 27.JPG
Updated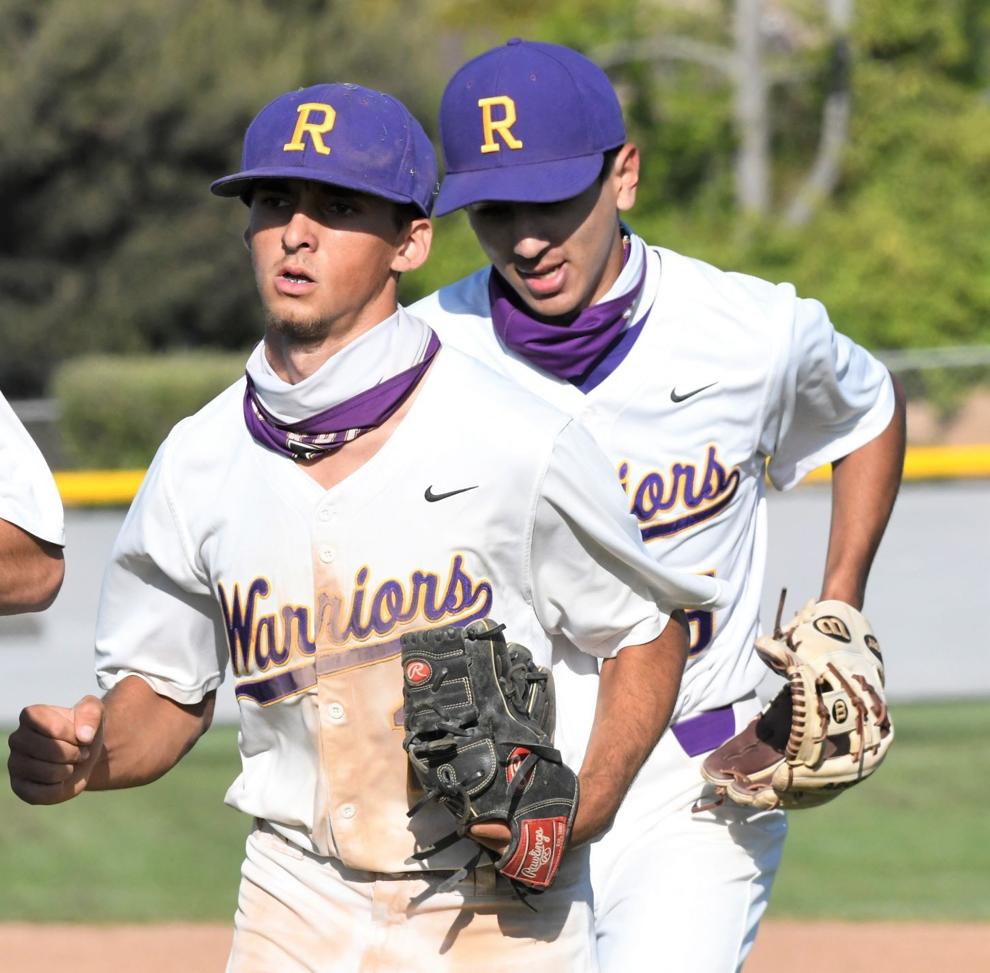 050521 AGHS RHS BSB 28.JPG
Updated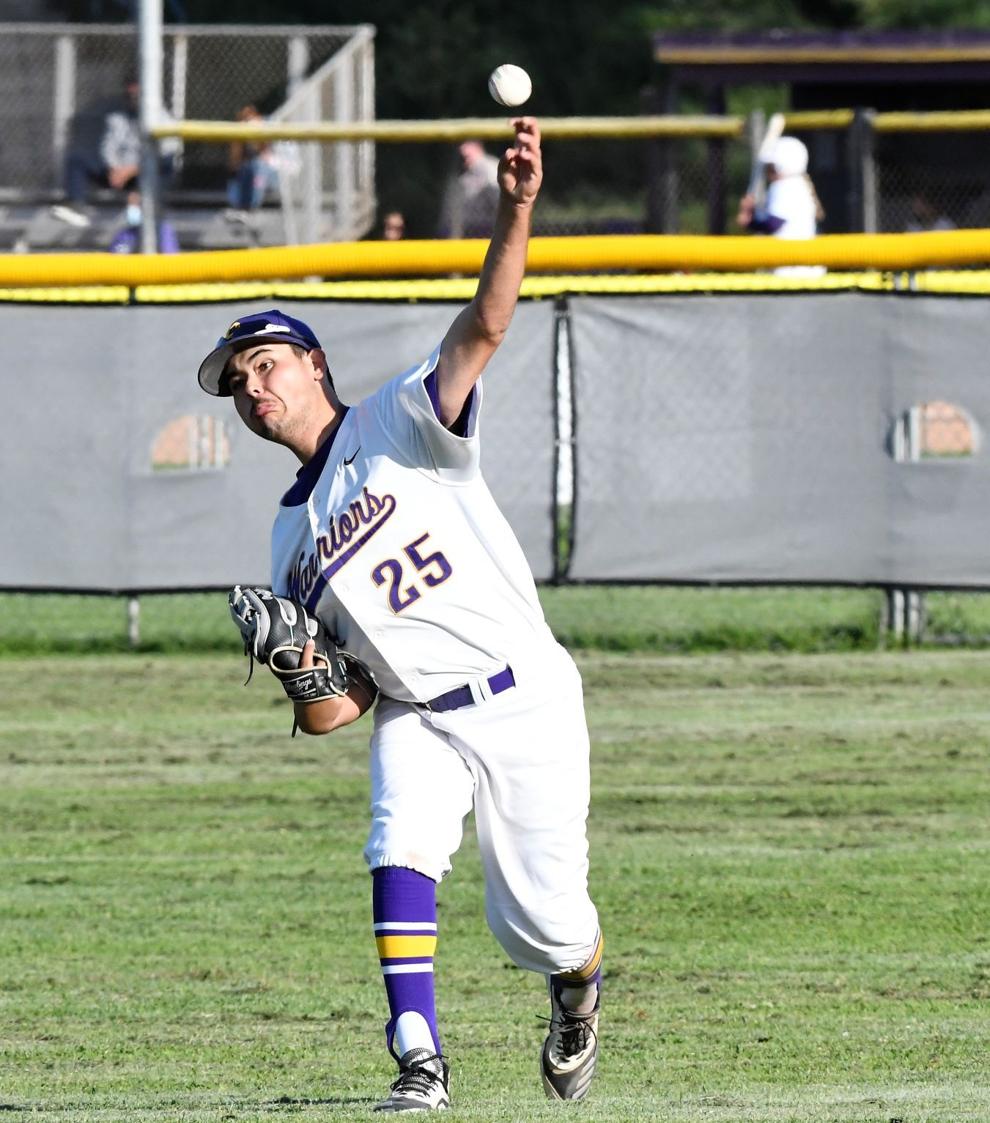 050521 AGHS RHS BSB 29.JPG
Updated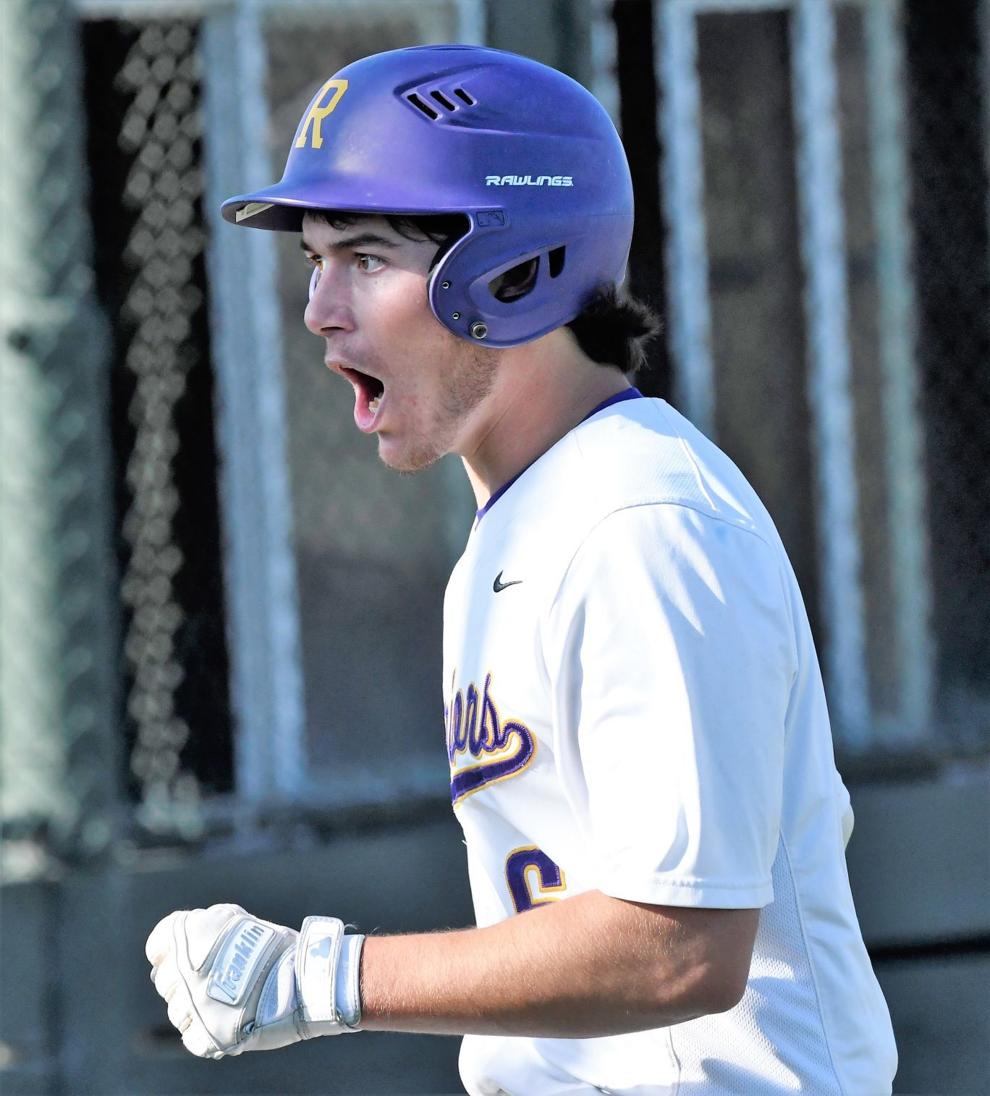 050521 AGHS RHS BSB 30.JPG
Updated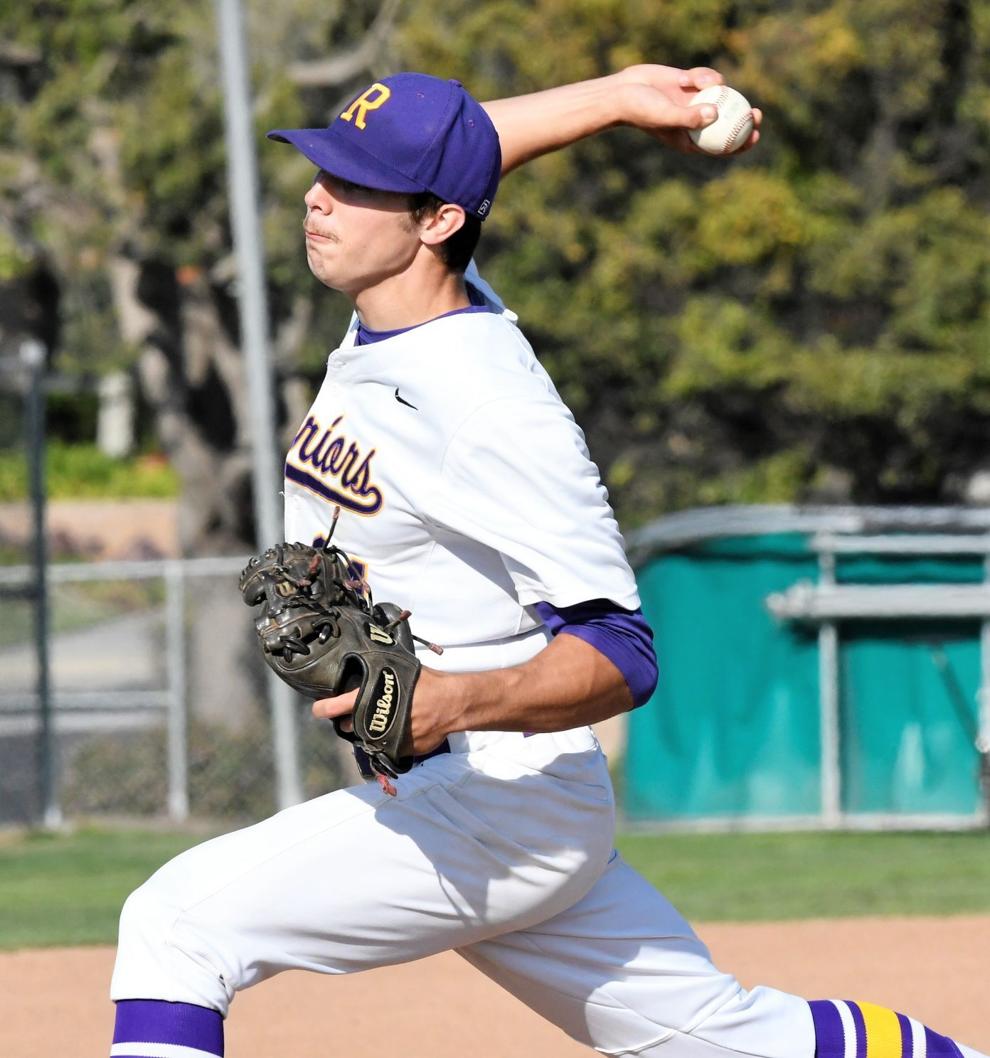 050521 AGHS RHS BSB 31.JPG
Updated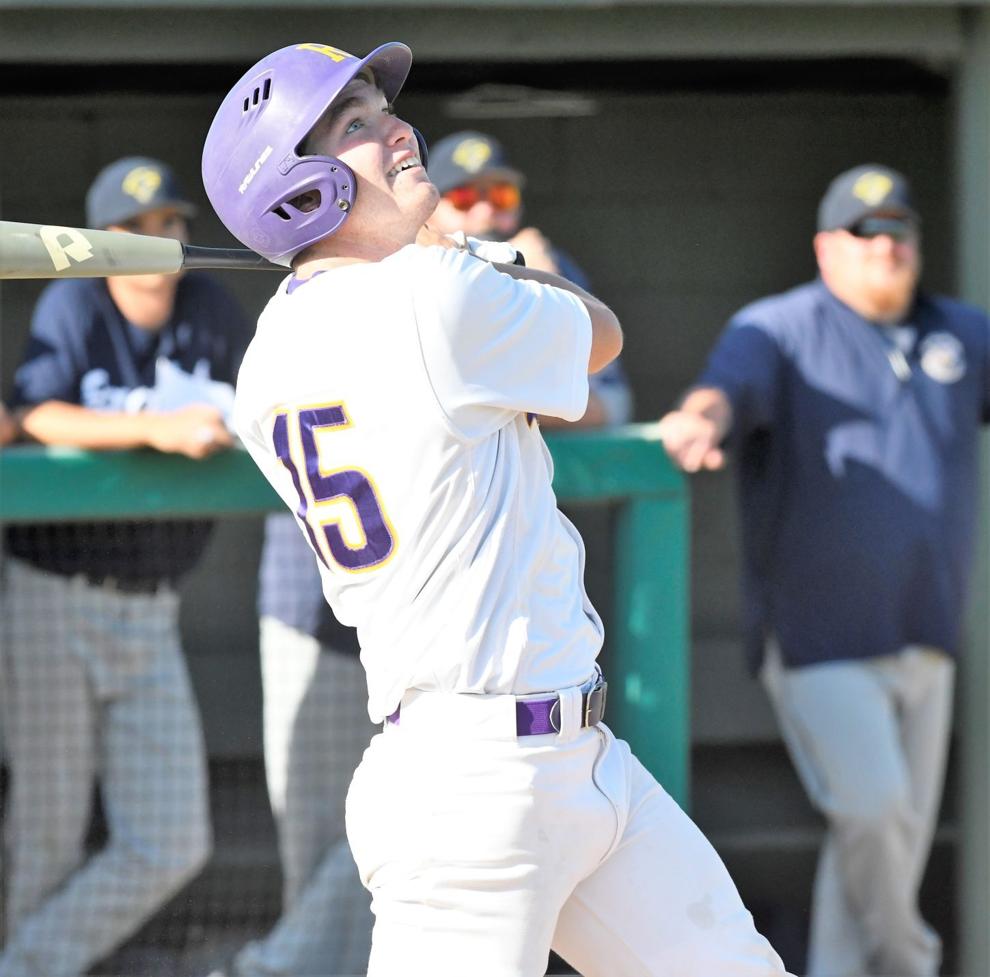 Vote for male and female Athlete of the Week
Travis Welker, Hancock baseball
Updated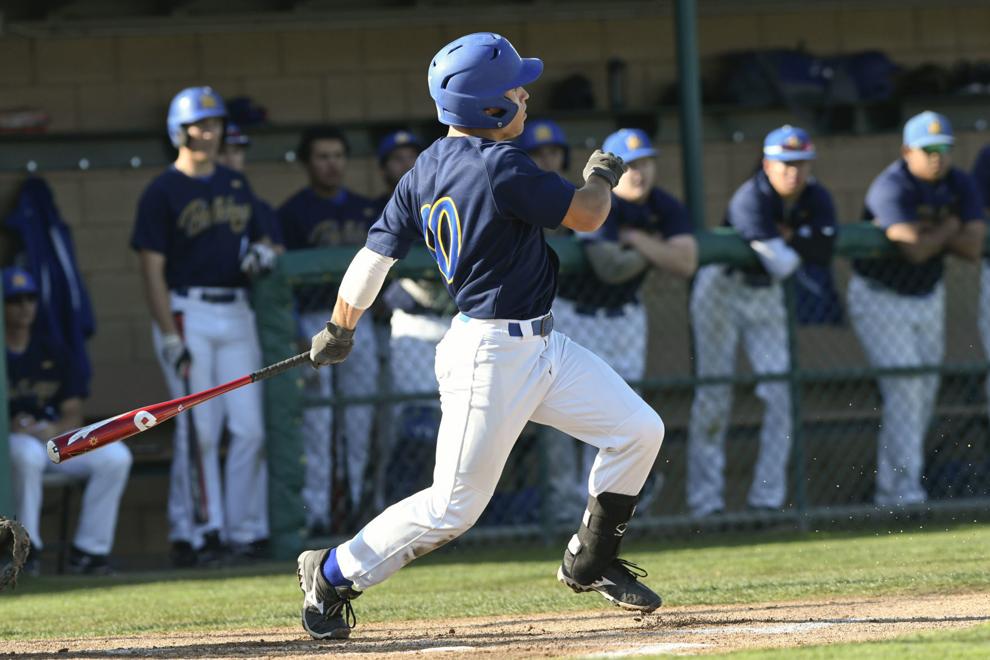 The Santa Ynez grad and three-year Hancock starter went 10-for-18 in four games last week, driving in six runs while scoring three times. Hancock beat Oxnard in all four of its games it played and enters the week on a seven-game win streak.
Kidasi Nepa, Righetti football
Updated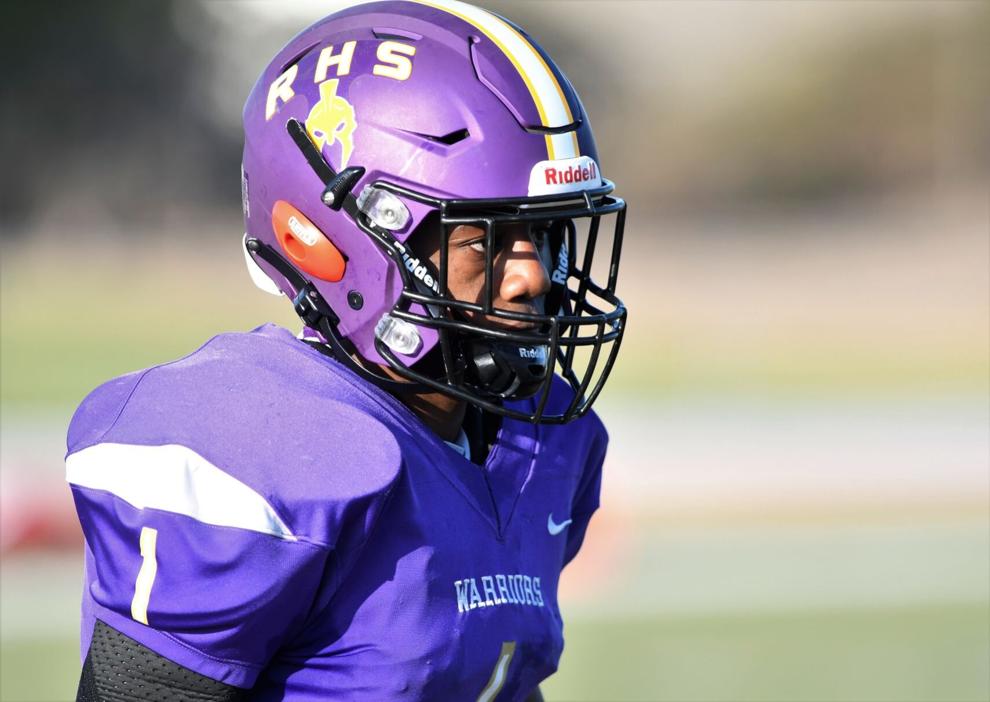 Nepa finished his Righetti career with a monster game, rushing 29 times for 202 yards and two scores as Righetti wrapped up its spring season with a 4-1 record in the 40-29 win at Templeton on Friday.
Ricky Figueroa, Santa Maria baseball
Updated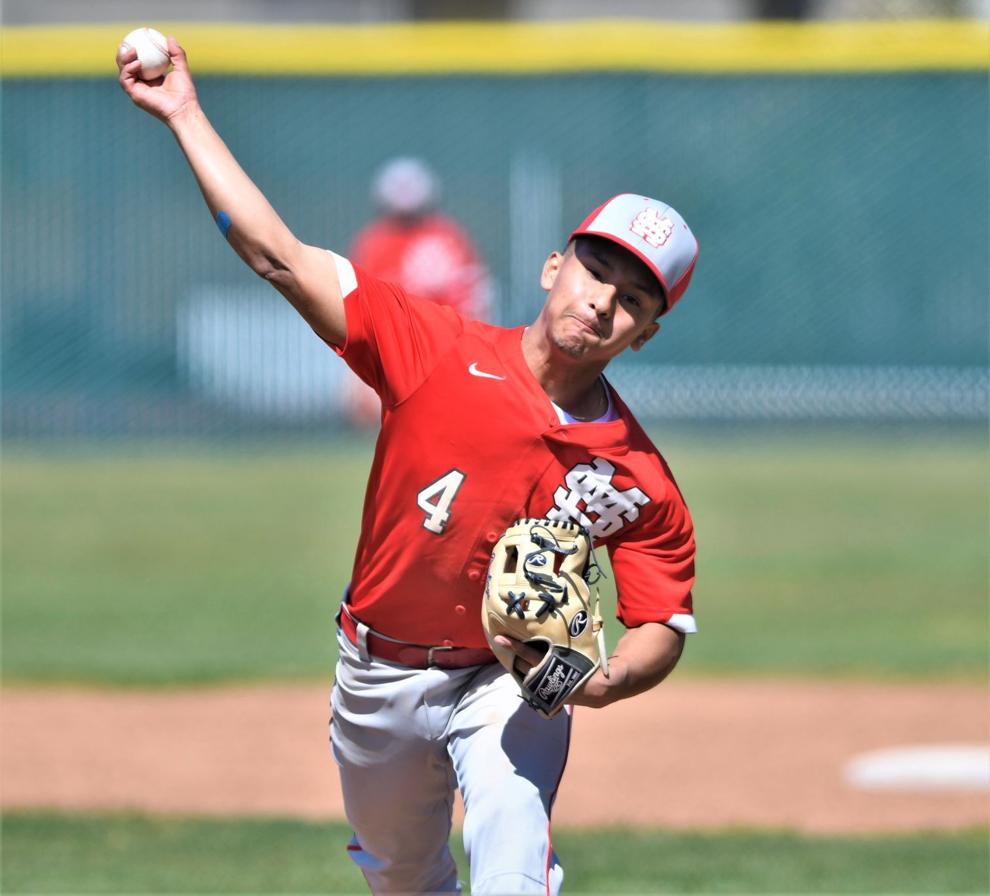 Figueroa helped the Saints to a three-game sweep of Orcutt Academy last week. He went 7-for-11 as the Saints' leadoff hitter. 
Figueroa recorded six doubles and scored six times while also driving in a pair of runs and stealing three bases. Figueroa also threw two scoreless innings. 
Dre Roman, St. Joseph basketball
Updated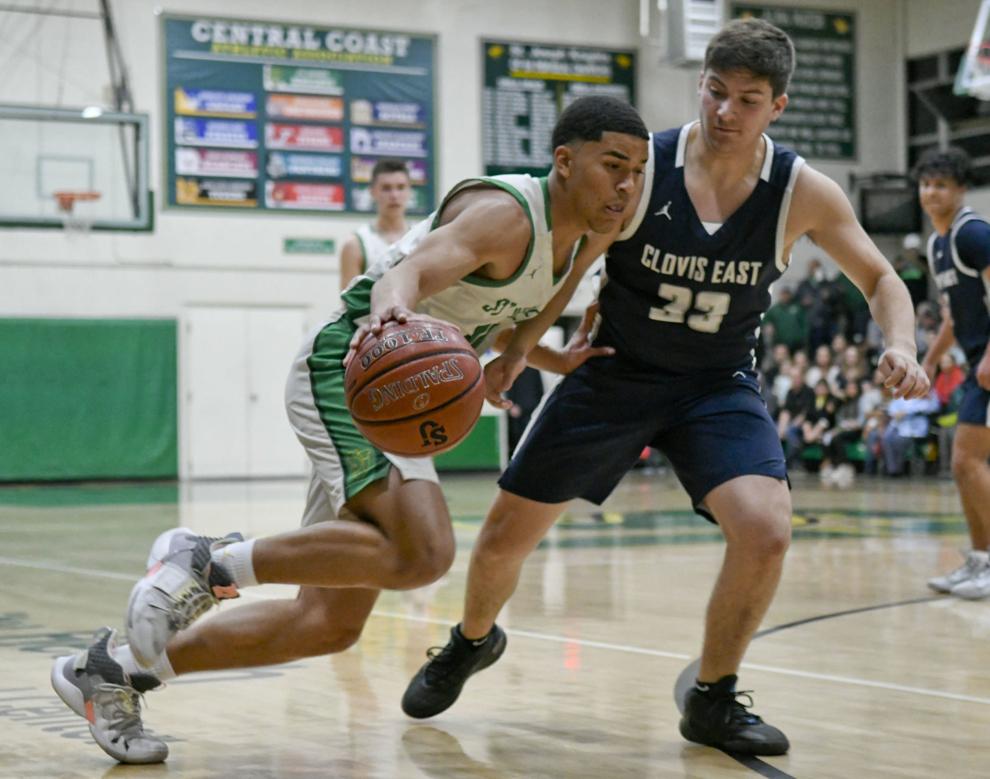 The junior Dre Roman had a big week, culminating with his team-high 22 points in the loss at national power Sierra Canyon on May 1. Roman also had eight rebounds in that game
He averaged 16.4 points and six rebounds while playing limited minutes in a blowout and against elite competition in Sierra Canyon and Brentwood. He's developing into quite a prospect and one of the more promising players in the Central Section.
Justin Trimble, Arroyo Grande baseball
Updated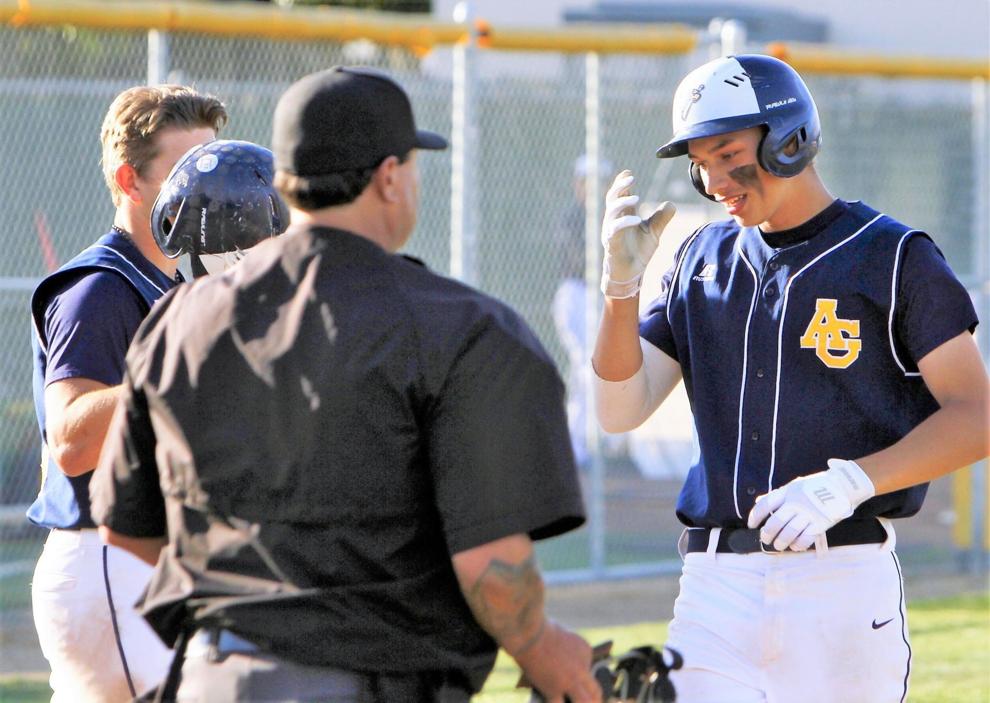 The UCSB commit has six homers this spring and hit three of them last week as Arroyo Grande swept Templeton and entered the week 15-0 on the season.
Trimble went 4-for-8 with three homers, seven RBIs and five runs last week.
Giselle Calderon, Orcutt Academy basketball
Updated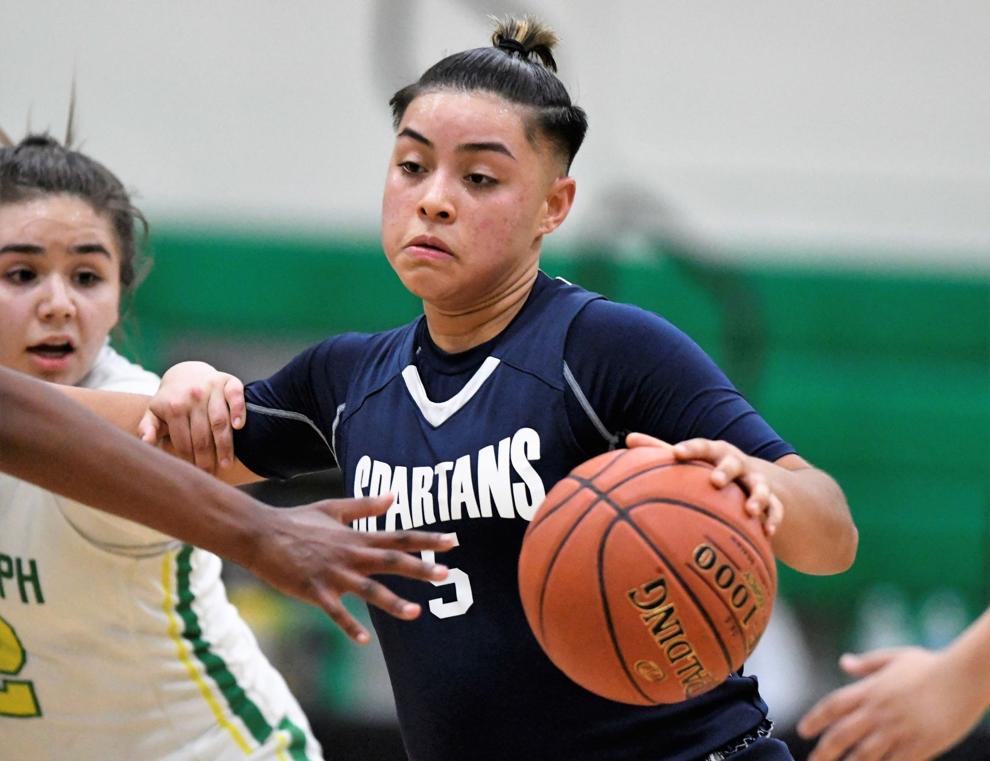 Calderon helped the Spartans beat Mission Prep twice last week, totaling 33 points, eight rebounds, six assists and 11 steals in the two games. 
Orcutt Academy enters the week 5-1 in league and 5-1 overall with games against Righetti set for Thursday and Friday.
Carlissa Solorio, Santa Maria basketball
Updated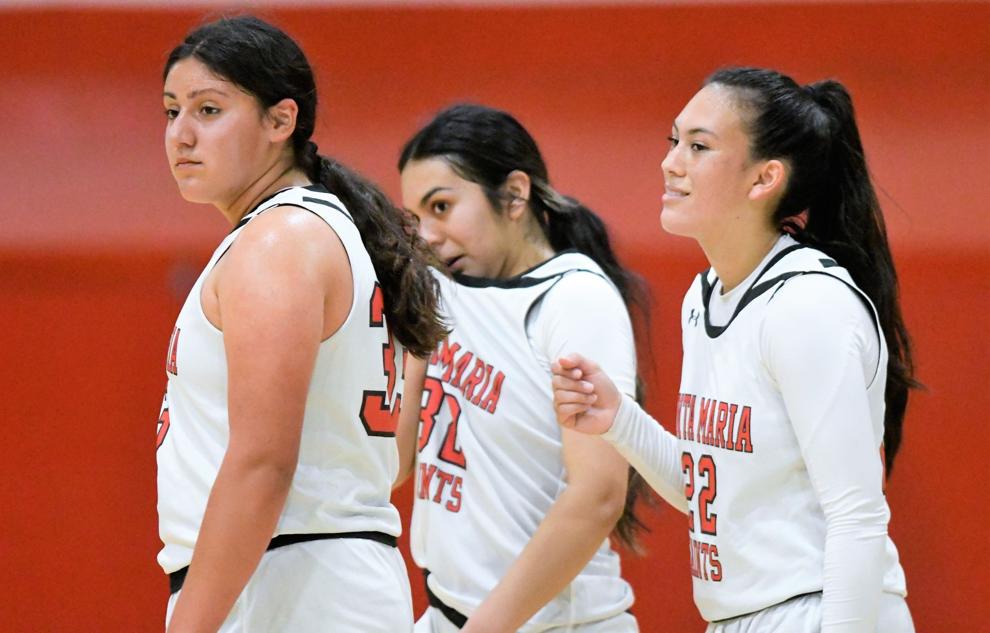 After nearly being named Athlete of the Week last week, Solorio is back again.
She's nominated by coach Erik Ramos after she had two more monster games as Santa Maria remained unbeaten on the season with two wins over Templeton, improving to 6-0.
Solorio had 35 points and 31 rebounds in the two wins, meaning she averaged 17.5 points and 15.5 rebounds. 
Grace Padilla, Santa Ynez basketball
Updated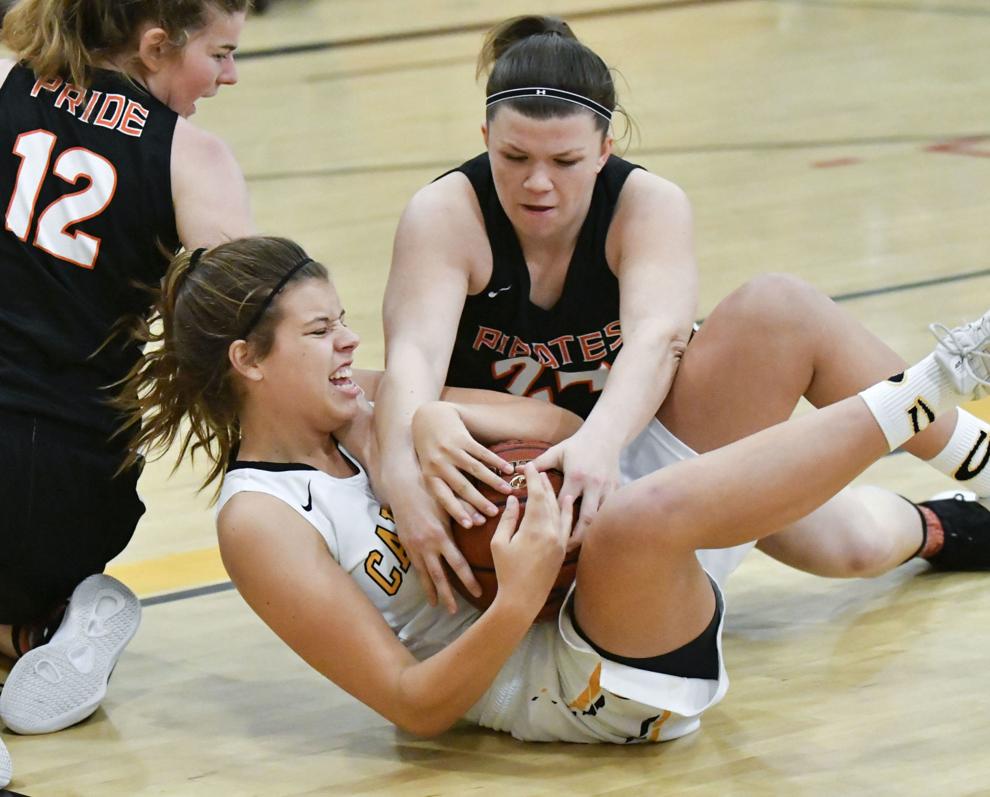 Padilla had three double-doubles this last week.
In the April 27 game against San Marcos, she scored 14 points and grabbed 16 rebounds. In the April 29 game at Dos Pueblos, Padilla, a senior, had 14 points, 19 rebounds, one assist and one steals.
She then wrapped up her double-double spree with 10 points and 13 rebounds in a loss to Nipomo.
Padilla averaged 12.7 points and 16 rebounds in three games. She has a chance at breaking former Santa Ynez great Kristi Rohr's school rebounding record of 1,131, per athletic director Ashley Coelho. 
Padilla entered the week with 986 career rebounds and the Pirates have nine games left, meaning she needs to average over 16 rebounds a game to break it.
Mallory Branum, Lompoc track and basketball
Updated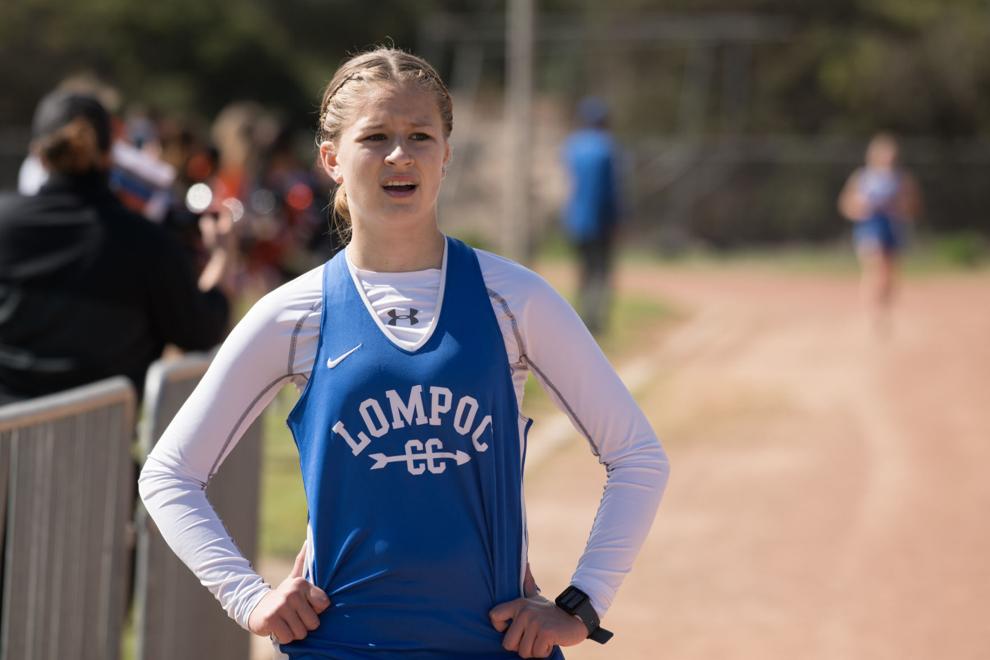 Branum is going for it this spring. She's the top cross country runner at LHS and is now doing track and basketball at the same time. She is a solid contributor for the Braves girls hoops team, which played Cabrillo on Friday night. Branum then got up the next morning and ran distance races in a three-team track meet.
Branum won the 1,600, finished second in the 800 and also helped the Braves take second in the 4x400 relay. Wow.
Key-annah Pu'a, Nipomo softball
Updated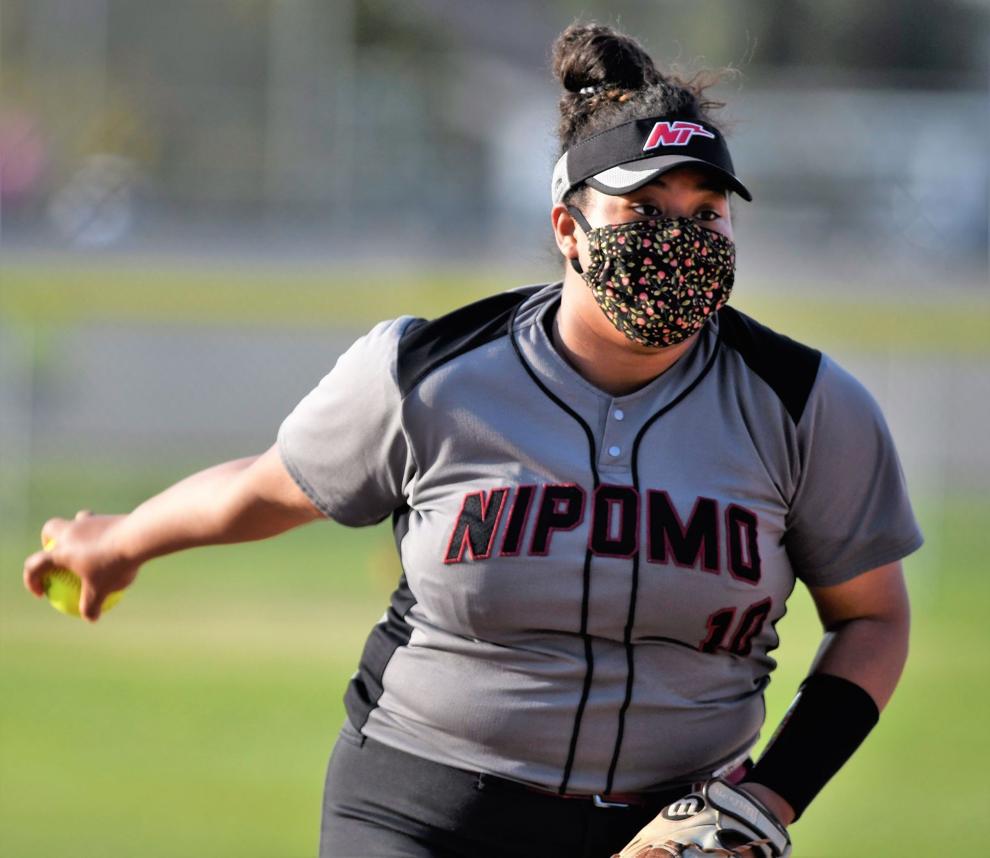 In the one game the Titans played last week, Pu'a showed why she's one of the top players in the area. 
Pu'a homered, drove in two runs and struck out 10 batters in only five innings as Nipomo cruised past Orcutt Academy 15-3.