LOS ANGELES (AP) — It's a way different kind of year, and so The ESPYs will be, too. For the first time, the show will feature three hosts in …
ATLANTA (AP) — Two of the biggest names from the PGA Tour and the NFL proved to be must-see TV.
Righetti standout Jake Steels lost the final six games of his senior football season to a broken ankle. He lost nearly his entire senior seaso…
CONCORD, N.C. (AP) — Brad Keselowski, in a contract year and trying to up his value in free agency, gave Roger Penske a victory on what should…
"I definitely (want to continue playing basketball), but with everything going on, it's questionable that there will even be basketball," come…
Area athletes have been pulling in scholarship offers to continue their football careers at the next level. 
Santa Ynez athletic director Ashley Coelho and the Santa Ynez Valley Union High School administration hosted all 200-plus seniors on Friday fo…
"Julian texted me Wednesday and said, 'Hey, workers here did so much for me, I wanted to give something back," said Lompoc High principal Paul…
Our 'Senior Spotlight' series is aimed at highlighting senior student-athletes who have had their final year of high school disrupted by the c…
With a little extra time on our hands, we are taking a look into the past of prep sports on the Central Coast. Our sports staff has been going…
"He's that once-in-a-generation type of player," Josh McClurg says of Prendergast. "We were lucky to have him and (All-League receiver) Jasper…
The body of former World Wrestling Entertainment pro Shad Gaspard was found early Wednesday on Los Angeles' Venice Beach, after he was caught …
"My athletic director (Claudia Terrones) saw that. She pulled me into her office and talked to me."Simmons said she had two conversations with…
Swimming has been a big part of Hancock College sophomore Izzie Fraire's life since she was a child. "I've been part of the Santa Maria Swim C…
Dakota Wesleyan is an NAIA program and competes in the Great Plains Athletic Conference. Dakota Wesleyan officials thought highly enough of Go…
LOS ANGELES — California Gov. Gavin Newsom has given the go ahead for professional sports teams in the state to play without spectators soon.
"To be honest, when I was watching Grey's Anatomy, there was an episode where they were fitting people for prosthetics," and that is what Bric…
Ernesto Gomez was a four-year track runner at Pioneer Valley and a varsity runner the last two - though his senior season, as everyone else's …
Olympics hopeful Parker Reynolds, amid the COVD-19 pandemic, has finally found some water to train in.The water is just not in a pool.
The physical tailback known for his punishing running style once declared himself the 'YAC President' at Lompoc High. He made his declaration …

Miracle-Ear Hearing Aid Center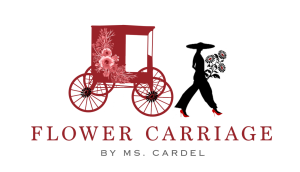 Flower Carriage By Ms. Cardel
Nico Rocha will leave the country to continue his athletic career. Henry Allen will likely not leave the county to continue his.
We have been able to tell Christian Morin's story through our Senior Spotlight series. Through this project we'll publish more than 40 stories…
As a child in Manila, Callado wrote that he "wasn't exposed to high speed internet, cellphones, video games or any social media platforms. All…
With their 8-6 win over the Brahmas, the Pirates earned the first sectional girls water polo championship in school history. Santa Ynez finish…
Less than a month after Nikhil Kumar qualified for the Olympics in table tennis, the Tokyo Games were postponed until 2021. Like so many other…
Colter Knight, the son of veteran Righetti High School water polo coach Rob Knight, was a driver and captain for a Righetti team that made a C…
"I want to be an elementary school teacher," she syas. "Of course I got my interest in the education field because of my parents."