Workers are putting the finishing touches on the FieldTurf replacement project that was started last month at the Saints' football stadium.
We should be getting ready for the high school football season, but we're not. All high school and most junior college sports in California ha…
Active throughout her life in community events, Gray had a particular passion for the Round Table. She took over as the organization's preside…
The Royals wasted the Cabrillo High grad's performance Monday as Duffy pitched six innings of one-run ball. Kansas City finished with five hit…
In 2011, Santa Marian Joseph Domingues Jr. received a medical diagnosis that was a lot for anyone to deal with.
Madden, who was Hancock's head football coach for the 1962 and 1963 seasons, didn't just coach football on the Central Coast. He wove himself …
Even though the 1932 Summer Olympics were held during the Great Depression, Los Angeles first chance to host the Games still stand as a model …
Fenenga founded the boys volleyball program at Santa Ynez and led teams to jaw-dropping levels of success. The Pirates won seven CIF Southern …
That title gave Nipomo High three CIF championships in its history: The football team and the boys swimming squad each won one when Nipomo was…
Amid the coronavirus pandemic, Guyader has been forced to make all his first-year preparations in the digital world. He's developed video work…
Al Vierra was grumbling about some of the coaching decisions being made at St. Joseph High School.
"I'm up to mile 75," she said. "I'm going to run a mile for all of our 360 athletes."
"Coach Fortier told us, 'Go to any position you want to and see how you do," said Moore. He chose center field, and that was Moore's main posi…
After thousands of votes have been cast in two rounds of voting, we are down to the final four candidates: Caleb Thomas, Mike McCoy, Patrick L…
"We had 13 guys on the team," and at least nine of them hit at least two home runs during the Southside run, Eddie Garcia says. "Jaden LyBurtu…
Dato was set to fight in April at the Chumash Casino, but that bout was scratched as the COVID-19 pandemic began to take hold in the United States. 
"I missed baseball," Duffy said during a virtual press conference in Kansas City last week.
"My boys, they're my family," Hill said Tuesday, describing his decision. "We started something together when we first got to high school and …
The high school football season will start in January, with teams allowed to start practicing in December.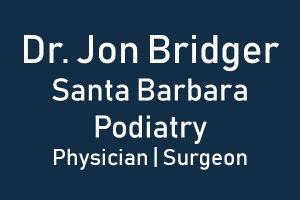 Dr. Jon Bridger - Santa Barbara Podiatry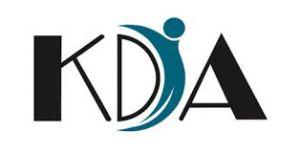 Righetti had a few days to rebound for the Division 4 state tournament and they did, edging North Hollywood Oakwood 3-2 in the first round of …
St. Joseph's Luke Adam had the best individual score, a one-under 70, back on that 2019 day.
"I did (photography) work with many community groups, Dignity Health, the PCPA, the Hancock College dance program, for years," said Escobar. "…
Instead of dwelling, we need to start preparing. To do that, I'd suggest doing the small things that can help ensure that we have some normalc…
"I've always loved it. I loved the campus. I also did like that they have a small campus enrollment, and you can get more one-on-one instructi…
Voting update as of 3 p.m. on July 22:
Sauer was hired earlier this week as Righetti's new boys varsity basketball coach. He will take over for veteran coach Kevin Barbarick who ste…