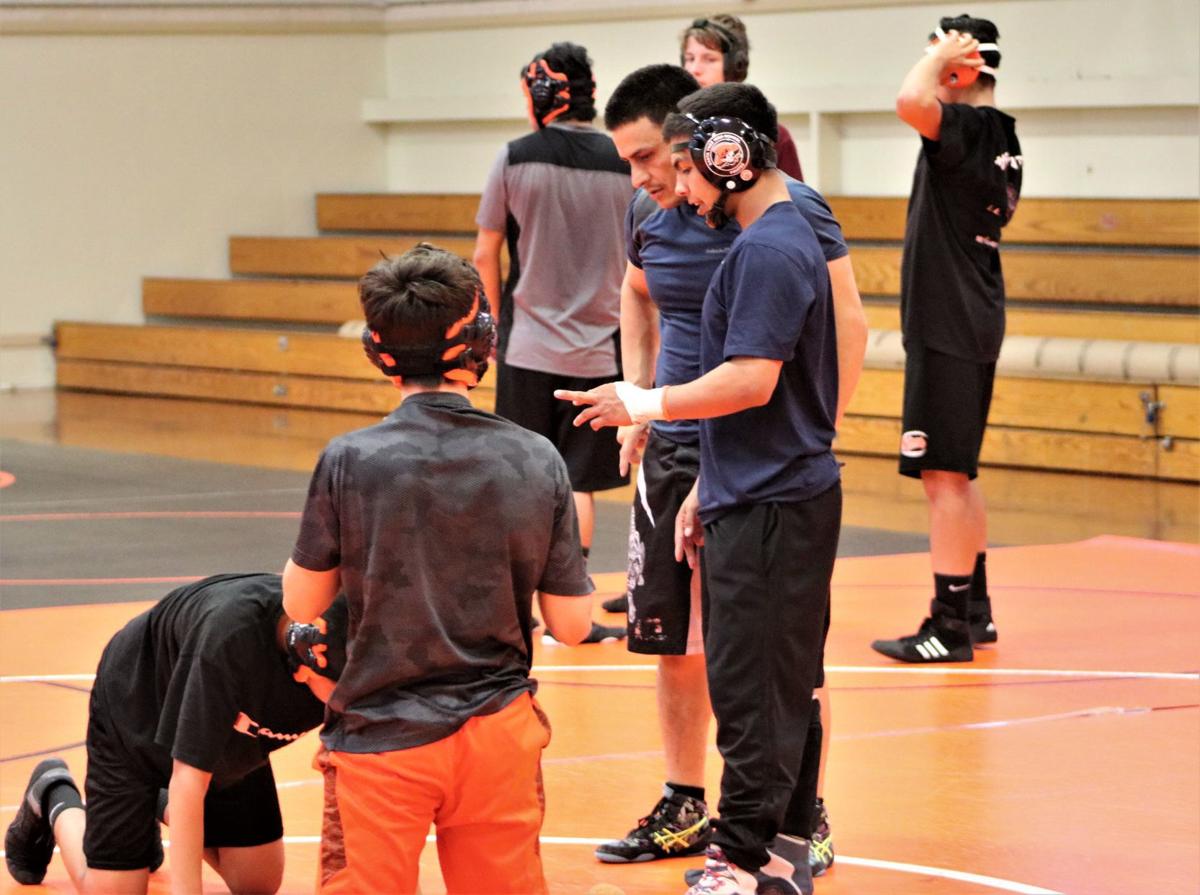 Richie Sandoval picked up where he left off.
The Santa Ynez High School senior wrestler won the 126-pound division at the Spartan Kickoff Tournament in South Torrance on Sunday, Nov. 24.
Another returning starter, junior Jose Rodriguez, earned a fourth-place finish in the heavyweight division as the Pirates finally had the chance to compete against someone other than themselves to kick off the 2019-20 boys wrestling season.
Sandoval is the defending Channel League 122-pound champion who went on to a fifth-place finish in the 120-pound weight class at the CIF State Wrestling Tournament on Feb. 22, at Bakersfield's Rabobank Arena. He'll be back in Bakersfield full-time next year as a student and wrestler at Division 1 Cal State Bakersfield.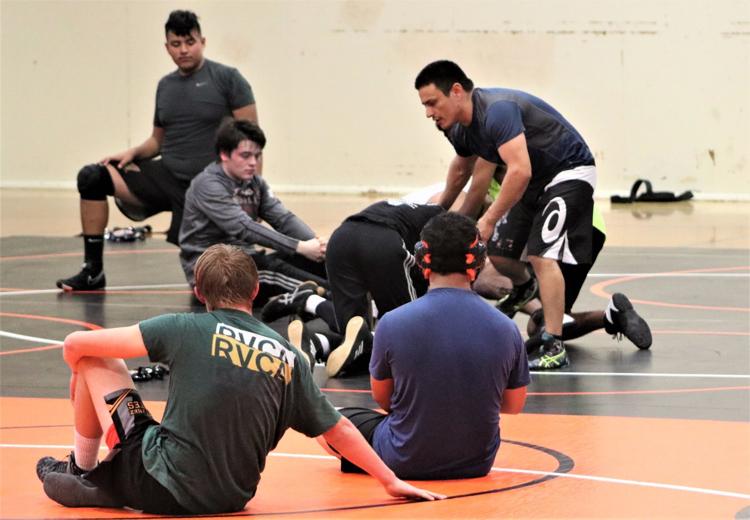 "I'm looking forward to my senior year," said Richie Sandoval at a recent practice. "I'm a little sad that it's my last year with these guys. We're all like brothers."
Rodriguez finished third in the Channel League standings last year, earning a spot in the CIF Southern Section tournament, where he went 2-2.
The Pirates have 35 young men on their roster in 14 weight classes.
"We finished 2-3 in the Channel League last year," said head coach and Richie's father, Raul-Omar Sandoval. "They were all close matches. We could have finished 4-1. I don't think any other school puts in as much time as we do. I know all that hard work is going to pay off. I'm feeling confident that this year we could challenge for the Channel League title."
Here is a shout out to some local players who didn't necessarily get a huge part of the limelight during the area fall sports season, but were surely properly appreciated by their teammates.
The team goes beyond Sandoval and Rodriguez.
Junior Mason Hammill and sophomores Andrew Bunke and Troy Mojonier have improved since the 2018-19 season ended.
"Mason was third in the Channel League (at 162 pounds) and Andrew was fourth (197 pounds)," said coach Sandoval. "Andrew and Troy are both sophomores this year. They both put in a lot of work."
You have free articles remaining.
While the Pirates form their own brotherhood, three of them are actually brothers.
"I'm expecting big things from the Contreras brothers; Armando, Leandro and Alex," said Sandoval. "They take their wrestling home with them. I think they wrestle each other at home and they all keep getting better."
As time ran out in the first quarter, St. Joseph's Alex Brackett nailed a 3-point shot from about five feet past the midcourt line to tie the …
Many wrestlers use the sport to stay in shape for football.
For Hammill, it's the other way around.
"I play football (defensive end and fullback) to stay in shape for wrestling. In football, I'm in for a couple plays and then get a break. This is non-stop. It's just you, another guy and the mat. I'm better at it than I am at football," said Hammill. "I've been wrestling since the eighth grade and on the varsity since my freshman year. In this sport, whatever work you put in, that's what you're going to get out. It's not easy. You test yourself every time, push yourselves to the limit. If it was easy, everyone would do it."
The Santa Ynez Pirates (3-0) girls water polo team beat Ventura's Foothill Tech Dragons for the second time this season, swimming to a 12-6 vi…
Hammill will wrestle at 160 or 170 pounds this season.
"Depending if I want to cut weight or not," said Hammill. "I like to wrestle the big guys in practice. It gets me ready for the competition. I'm ready for the season."
The team has a healthy dose of freshman and sophomores, the result of Coach Sandoval's efforts with much younger athletes.
"We're working hard to make wrestling more appealing to kids. We want to get them started as young as possible so we can have a feeder program like other sports," said the coach. "We have an elementary age program in Solvang two days a week and a junior high program two days a week. We want to make it a part of their lifestyle — positive and productive."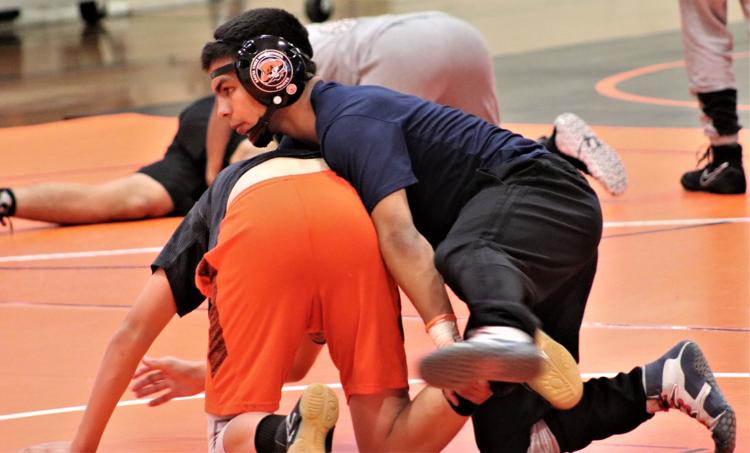 "All these young wrestlers will help keep the high school program going strong," said Richie Sandoval. "We're looking good, strong. There's a lot of camaraderie out here."
"I like to help out the freshmen and sophomores," said Hammill. "It will make the team better for years to come."
"We want to create something the valley has never seen. We're moving in the right direction," said Sandoval. "We train and train and train in the offseason. A lot of work goes in prior to the season leading up to what we call 'our payday.' It's almost time to get out there and earn a title."
Get in the game with our Prep Sports Newsletter
Sent weekly directly to your inbox!