Jesse Garza had an unwelcome night off last month.
The Nipomo High School senior was supposed to wrestle in the 195-pound class in his team's home match against the Morro Bay Pirates but the Pirates didn't bring a 195 pounder, so Garza won by forfeit.
"I'd rather be wrestling," said Garza. "But things happen. I'm just following God's plan and take what it gives me."
Garza is a three-sport star for the Titans, playing football in the fall, wrestling over the winter and then turning to track in the spring.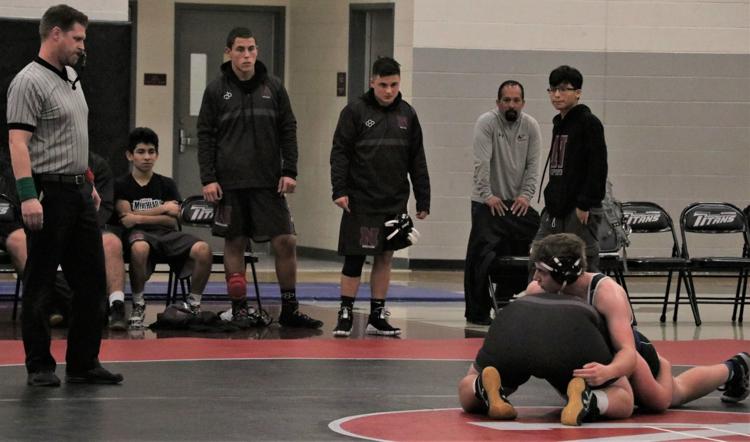 Garza, one of the premier high school wrestlers on the Central Coast, remains undefeated on the season. He is the 2018-19 CIF Central Section Division 4 195-pound champion.
He is also a star football player. The linebacker/running back was recently voted the PAC 4A League's Defensive Player of the Year, averaging over eight tackles a game with nine tackles for loss this past season.
"Jesse is an amazing young man," said Nipomo High School athletic director Russ Edwards. "If I could clone him and have 11 Jesses on the football field, we'd have the best team ever."
Garza was also voted Homecoming King, nominated by the Fellowship of Christian Athletes.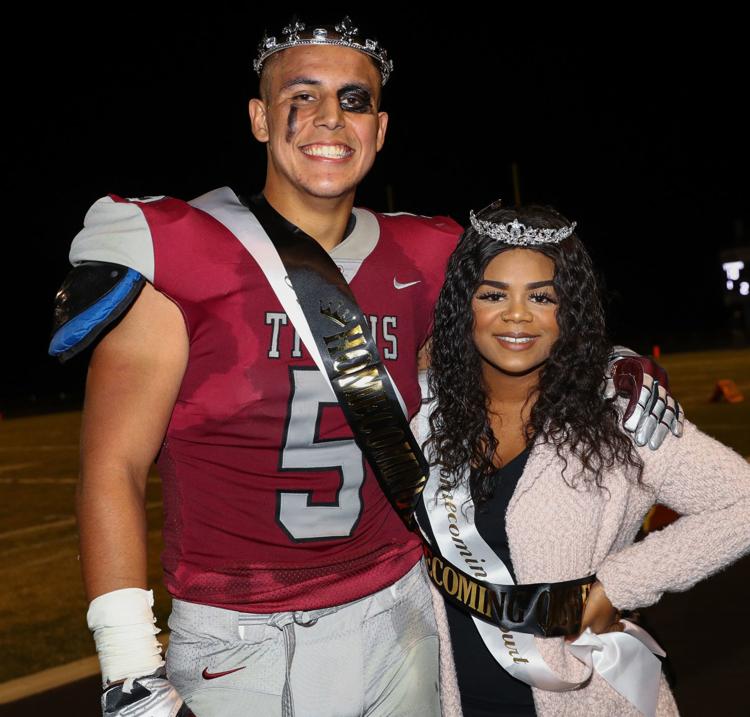 With the goal of winning another CIF title and hopefully more, it's too early to begin thinking about track but he'll be ready when track season rolls around.
Last year, he competed in shot put and hurdles.
"Last year, Jesse wanted to work on his quickness for football," said Edwards. "He took on the challenge on running the hurdles and improved all year long."
"I don't know if I'll do the hurdles this year. I'll still compete in the shot put and maybe give some of the jumps a try," said Garza.
"He's also thinking of maybe giving diving a shot," said his father Mike, who is also one of Nipomo's assistant wrestling coaches. "But it all started with baseball and wrestling. He started playing both when he was 6 years old."
"I started playing football when I was seven," said Jesse Garza. "I like football but I really love wrestling. Football is a great team game but in wrestling, while you're part of a team, you're out there one-on-one and you can really see how all your hard work pays off."
"Football is fun. We're a football family but wrestling teaches you to rely on yourself," said Mike Garza. "There is nothing in life that you can't conquer if you are a wrestler."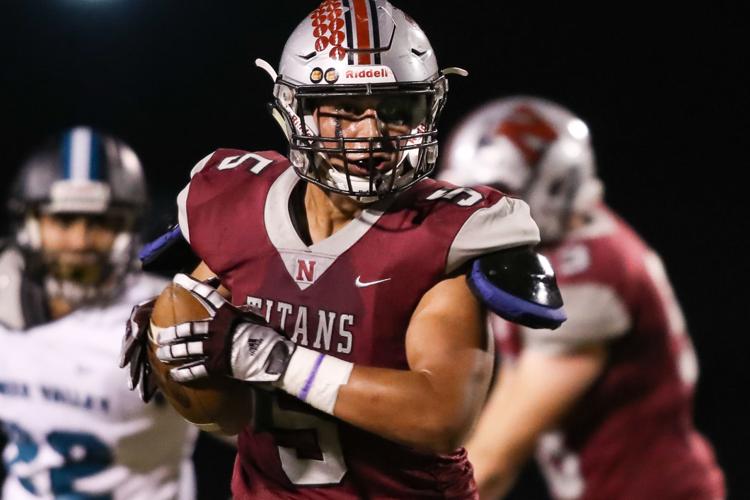 Mike Garza wrestled for McLane High School in Fresno as a teenager.
"And four of my boys all wrestled at Nipomo — Mike Jr., (stepson) Tommy Saenz, Joey and Jesse," said Mike Garza. "And my daughter Shaylynn has a son, N.J., and we're going to make him a wrestler, too."
"We always wrestled at home and my brothers didn't show me any mercy. They beat me up but they support me at the same time," said Jesse Garza. "It definitely helped me get better."
"He is an All-Star in both wrestling and football," said Jesse Trevino, Nipomo wrestling's head coach. "He is so disciplined, the most disciplined kid we have. Discipline and leadership, that's why he's one of our captains."
After winning the Central Section championship last year at Lemoore High School, Garza fell to Righetti's Adrian Stout in the first round of the Masters Meet which was also held at Lemoore High.
The two met again at the second annual Old Dutch Tournament last month at Righetti.
"I was looking forward to the rematch for a long, long time," said Garza. "He knocked me out in the first round at the Masters. I didn't think I lost it. It was a controversial call."
Garza got a measure of revenge, defeating Stout in a 5-1 decision to earn the Old Dutch title.
"He has just one more to go, one more Central Coast wrestler he needs to beat — Arroyo Grande's Mason Garcia. Mason is ranked No. 4 in the Central Section. Jesse is ranked No. 7," said Trevino.
Garcia edged Garza 7-4 in the 196-pound championship match last month at The Bash. 
"Nipomo High School has been very good for me," said Garza. "We have a lot of community support and you can't ask for better teammates. We've had our ups and down but when I need them, my teammates are always there for me."
Garza has his eye on continuing both his football and wrestling careers next year.
"I'm not sure where I'll go to college. I'm looking at San Diego State and Dixie State (in St. George, Utah)," said Garza. "I'm hoping to get a scholarship."
"It's a long shot if a college will let him continue to do both," said Mike Garza. "I think he will definitely play football somewhere."
Jesse Garza plans to take both sports as far as he can, whether it's a shot at pro football or the 2024 Olympics.
 "I've actually thought about wrestling in the Olympics a lot," said Garza. "I don't know if I will get the opportunity bit, if I do, I'll definitely take it."
"Whatever Jesse does, he's going to excel," said Edwards. "He's just a hard-working kid who loves everything about his sports. He's in early every morning, at the crack of dawn, working in the weight room just trying to improve himself. He got other football players to join him and now the wrestlers are joining him, too."
"Not everything goes my way but my life is going well," said Garza. "I'm just working hard to become the man that I've always wanted to be."
Photos: Nipomo's Jesse Garza eyes 2nd CIF wrestling title
121719 Jesse Garza 02.JPG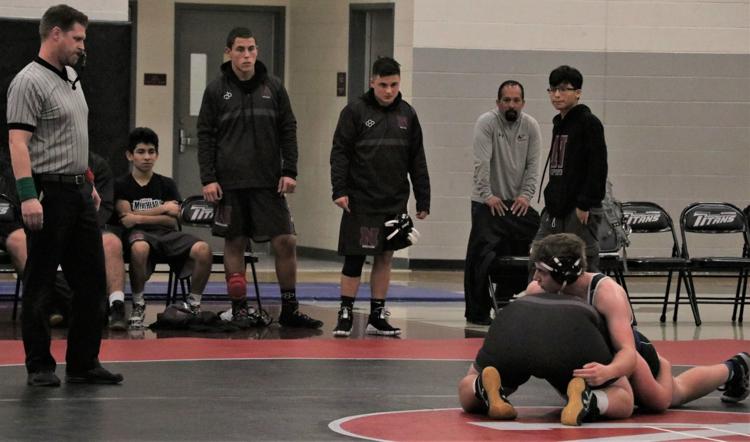 121719 Jesse Garza 01.JPG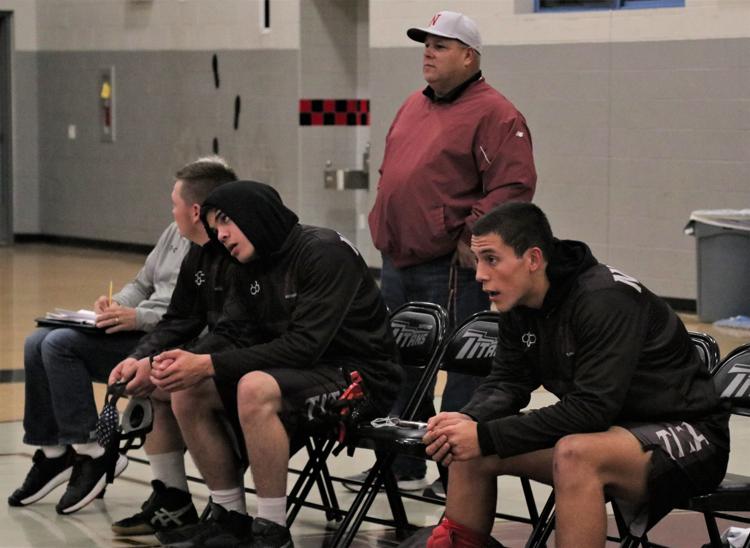 101119 Nipomo Homecoming 01.jpg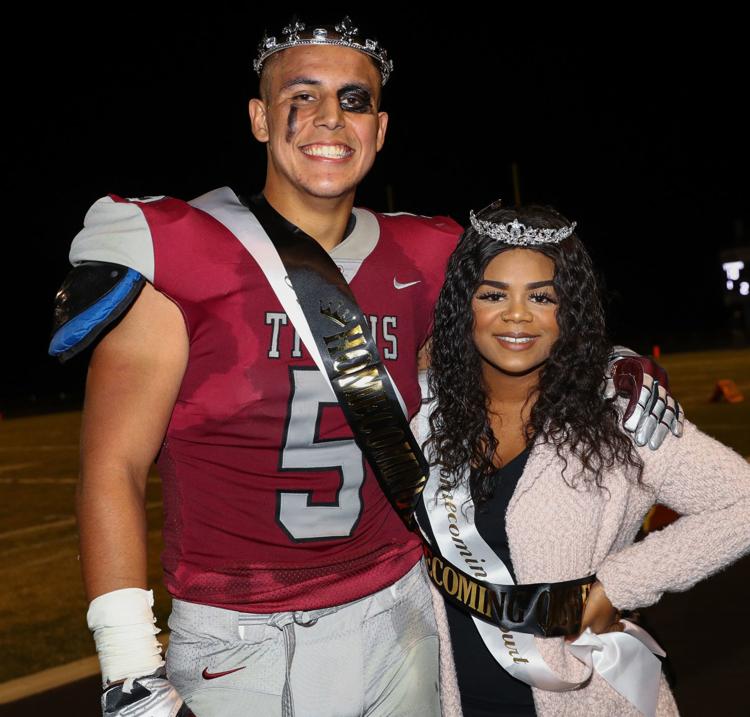 101119 Nipomo Homecoming 03.jpg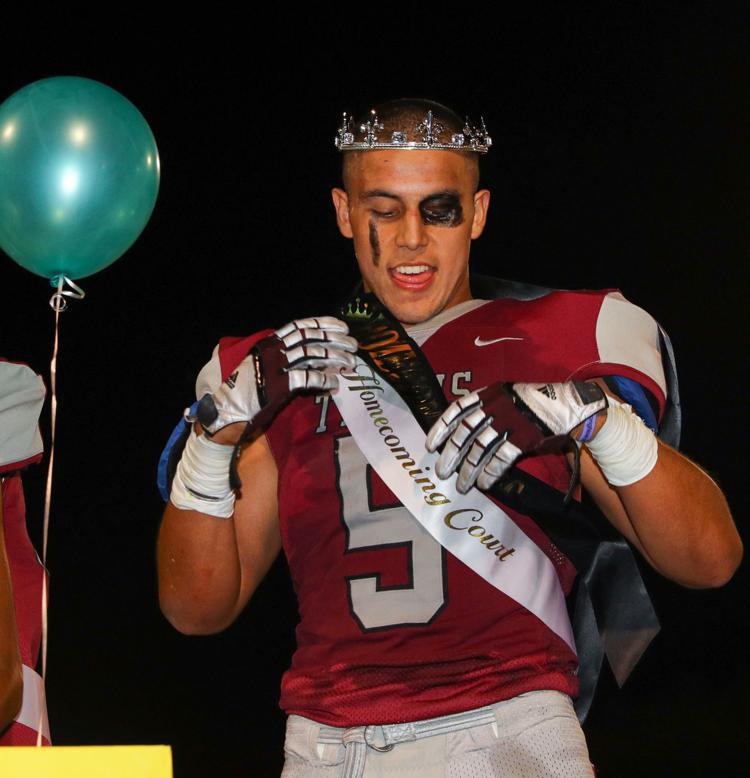 101119 Nipomo vs Pioneer Valley 01.jpg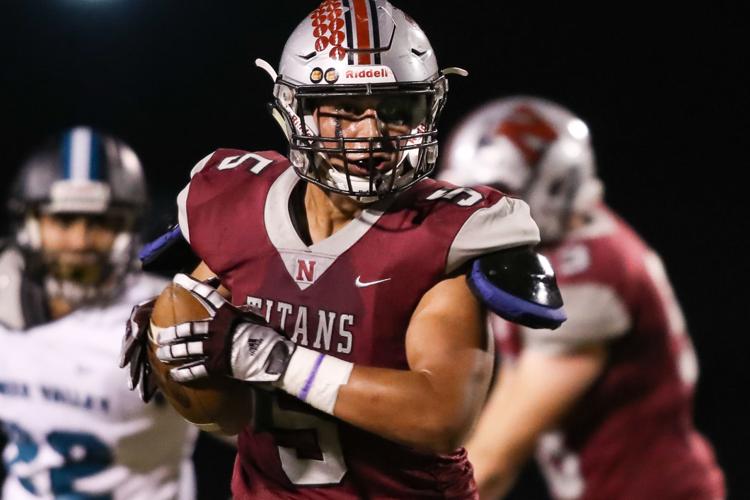 101119 Nipomo vs Pioneer Valley 20.jpg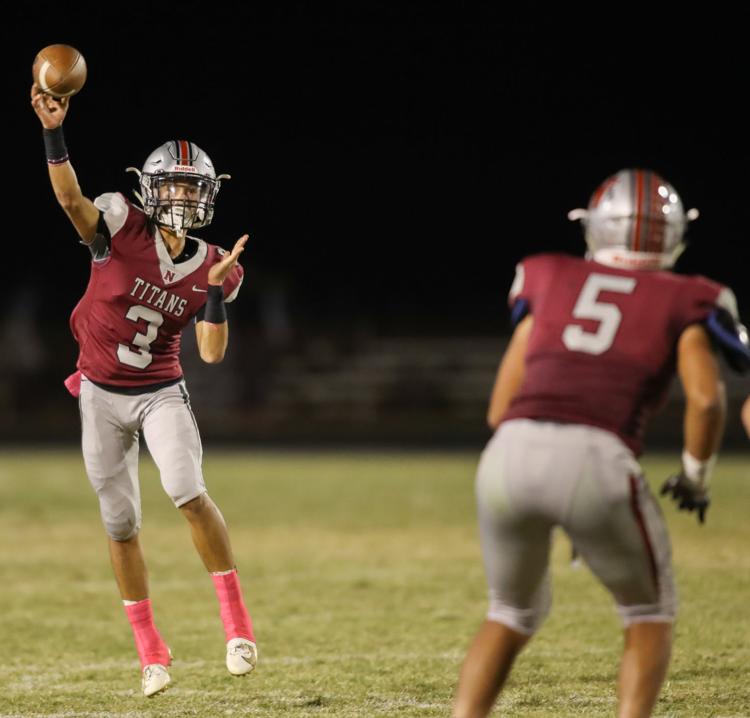 101119 Nipomo vs Pioneer Valley 15.jpg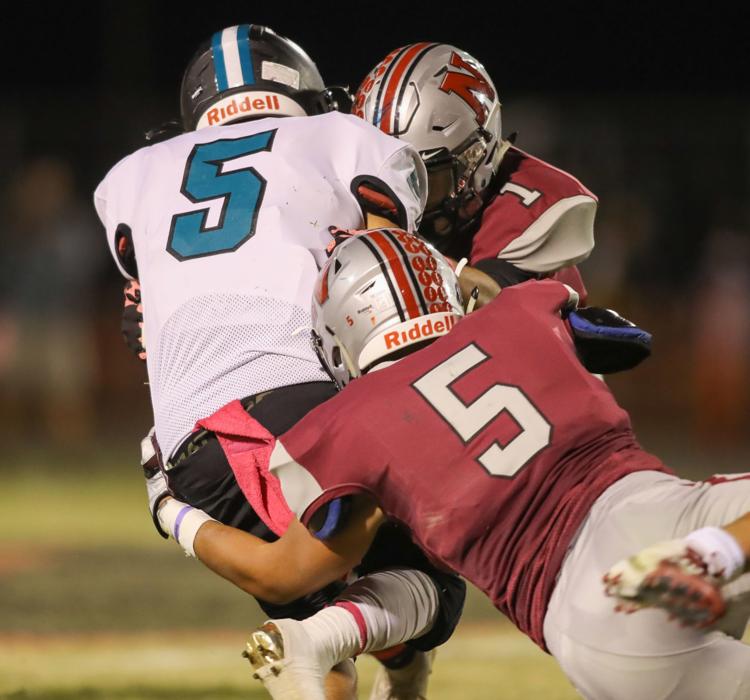 121119 SLO Nipomo wrestling 01.jpg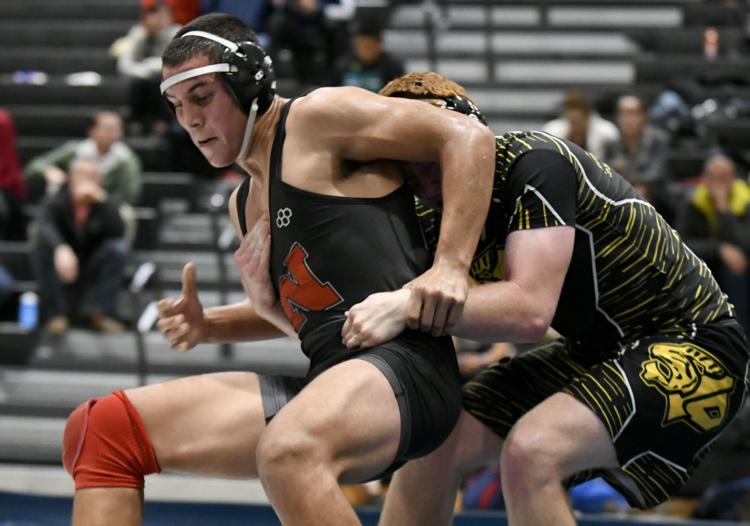 092019 Nipomo v AG 12.jpg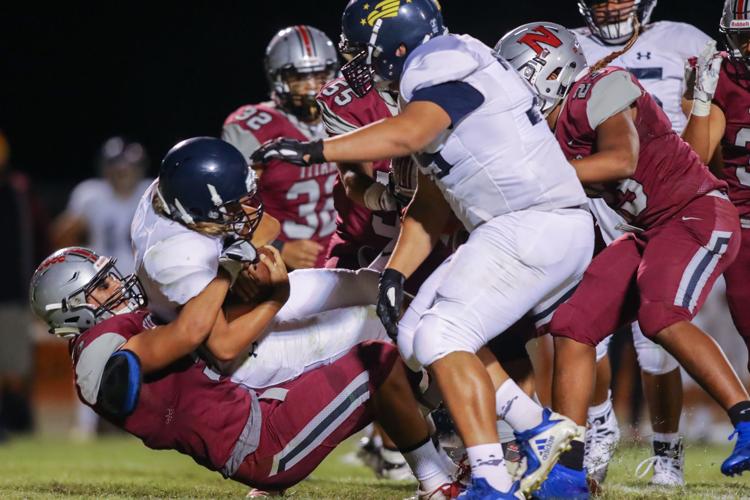 122918 The Bash at Pioneer Valley 14.jpg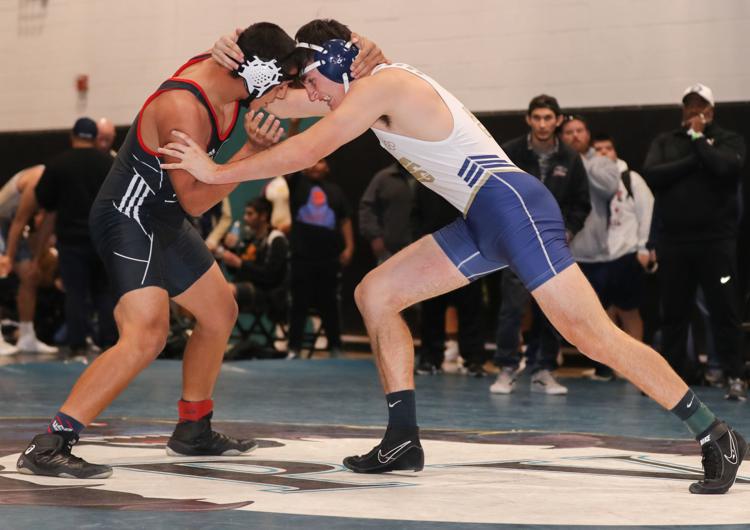 Elliott Stern Fave 5 Collection
2020 is here, and wow we are already almost through January?!? In this collection reporter Elliott Stern chooses the top five stories that he wrote in 2019. Follow more of his work on SantaMariaTimes.com, and sign up for a News+ membership to support the work of local journalists in your community.
Santa Ynez High School seniors Richie Sandoval, left, and Kylie Clouse sign their national letters of intent Tuesday afternoon in the SYHS Boa…
Santa Ynez senior Quincy Valle is the football team's kicker. She is also the first SYHS football player to be voted Homecoming Queen.
Professional BMX racer Jake Peebles came to town to teach the next generation of BMX racers how to succeed on the track.
Cabrillo High's Kayla Kling comes from an Air Force family. She has found a home on the Cabrillo tennis courts.
The Santa Maria Elks hosted 6,000 local elementary school students for the annual Minetti Mini Rodeo.
Santa Ynez High head football coach Josh McClurg and 10 of his assistant coaches are all SYHS grads and former players.
Get in the game with our Prep Sports Newsletter
Sent weekly directly to your inbox!