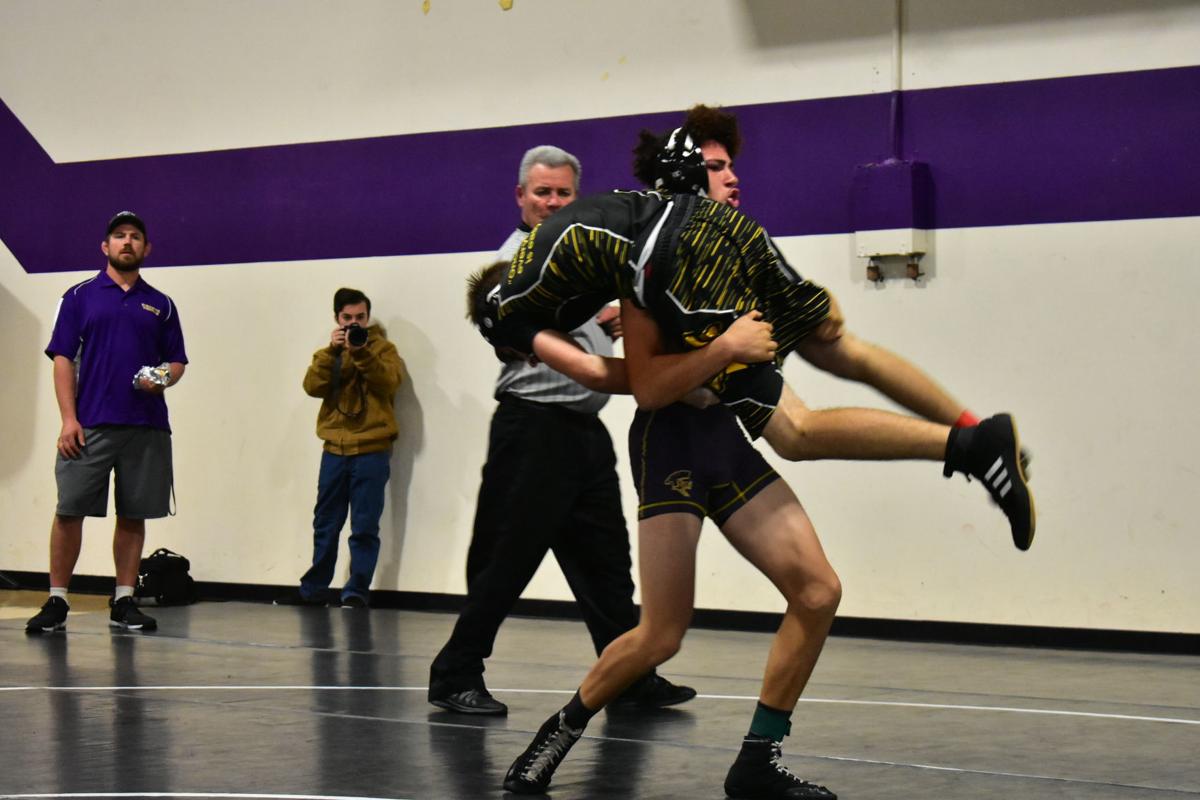 Righetti senior Joshua Brown had no idea when it started that his match would decide the team championship.
It did, and Brown delivered.
Brown pinned Brockman Morris of Fresno Central in 2:37 of their 285-pound match, the last championship match of the night, and host Righetti squeezed out a 244.5-244 win over second-place Central to win the team title at the second annual Old Dutch Tournament at Righetti.
The tourney is named in honor of former long-time Righetti wrestling coach Dutch Van Patten. The marathon second edition started at 11 a.m. Saturday and ran into the evening.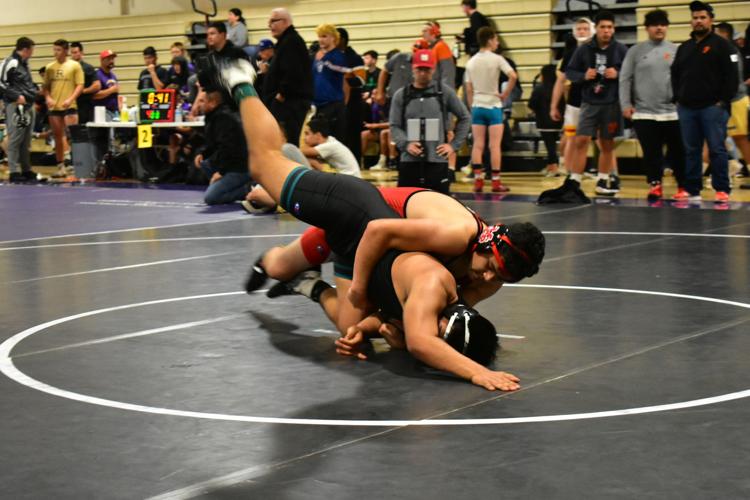 "I used an outside trip move," to get the pin, Brown said. "When I use that move just depends on the situation."
Brown figured the situation called for the move, so he went to it. It worked.
Salinas Palma finished third in the 14-team field with 175.5 points. Bakersfield Liberty was fourth with 132.5 and Nipomo, with 112, rounded out the top five.
Palma's Zak Thompson earned the Outstanding Wrestler award. Thompson pinned Liberty's Hayden Blaise right as the first period ended in their 120-pound title match.
Six Righetti wrestlers won weight class championships, and that was just enough to lift the Warriors past the second-place Grizzlies. Three Central wrestlers won weight class titles.
One of those, Derian Perez, had the quickest night in a title match. He stopped Palma's Misha Lomboy in 39 seconds to win at 182 pounds.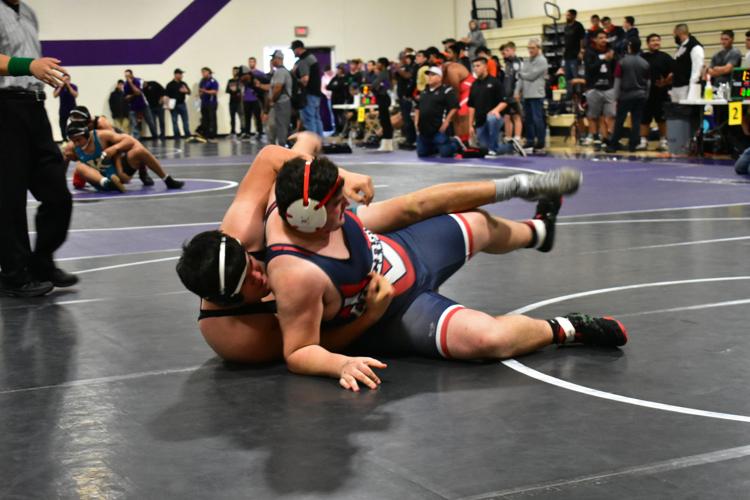 Besides Brown, the other Righetti winners, all at the lower weights, were freshman Jeremy Oani at 106 pounds; Dominic Mendez at 113; Tyson Escobedo at 126; Aaron Ibarra at 138; and Jasun Bautista at 145.
You have free articles remaining.
Oani earned a 7-3 win over Jacob Nagatani of Liberty in the 106-pound championship match, the first title match of the night.
"I used the cradle move," to get five quick points in the first round. Oani was able to stave off Nagatani the last two rounds while starting in the bottom position each time.
After a dominating 15-0 technical fall over Central's Joaquin Magana in the 126-pound title match, Escobedo said he didn't really know what was working best for him; pretty much everything was.
"I was just rolling with it out there, having fun," he said.
Ibarra defeated Central's Matthew Ruacho 5-0 to win at 138 pounds. Bautista scored a 6-2 decision over Gracen Hayes of Lompoc to win at 145.
Other area winners included Andy Ojeda of Pioneer Valley at 132 pounds; Jesse Garza of Nipomo at 195; and Jacob Medrano of St. Joseph at 220.
"The front headlock series was what worked best for me," and helped him win his championship, said Ojeda.
Garza, a top football player for Nipomo as a running back-linebacker last fall, earned a 5-1 decision over Righetti's Adrian Stout to win at 195 Saturday.
"Stout knocked me out on the first day of the Masters at 195 pounds last year," said Garza.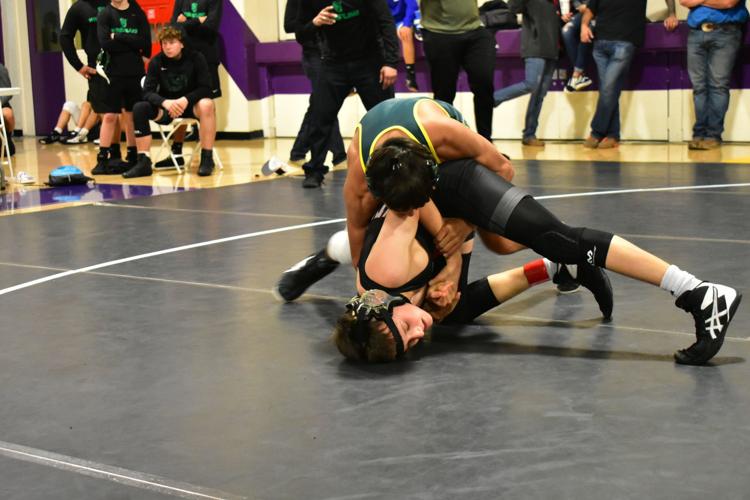 Trailing Liberty's Sonny Garcia 4-2 in the first round of their championship match, Medrano evened the score with a reversal. That helped propel Medrano to an 8-4 win.
"I used the upper body more than the legs to get the reversal," Medrano said. Central's Abneybir Sekhon won in a walkover at 152 pounds. The Grizzlies' Ricardo Trevino won at 165, Palma's Brent Eastman edged San Luis Obispo's Khashayar De Martini 11-10 at 170 in the most suspenseful championship match of the night.
St. Joseph finished seventh with 81 points. Santa Maria was ninth with 68, Pioneer valley tied for 10th with 67 and Lompoc was 13th with 54.
Photos: Brown delivers with a pin in the last match, gives Old Dutch title to Righetti