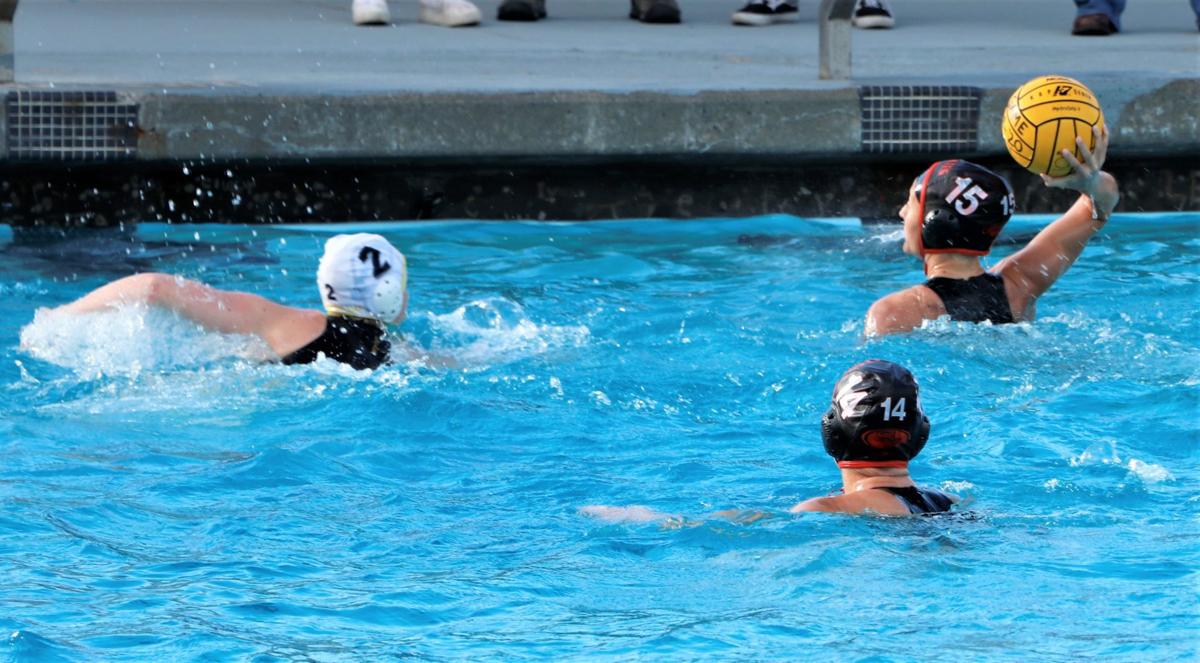 The Santa Ynez Pirates turned the tables on the Cabrillo Conquistadores in Thursday's girls water polo match at Santa Ynez High.
"I'm here to see us get a big win," said Santa Ynez Athletic Director Ashley Coelho. "I'm not leaving until I see us win."
Coelho's Pirates didn't disappoint.
This time around, it was the Pirates who got off to a fast start on their way to a 13-8 victory.
When these teams last met, on Wednesday, Dec. 11, 2019, Cabrillo's Mary Rhodes scored 10 times while leading the Conqs to a 15-8 victory at the Lompoc Aquatic Center.
The Pirates were determined to keep that from happening this time around.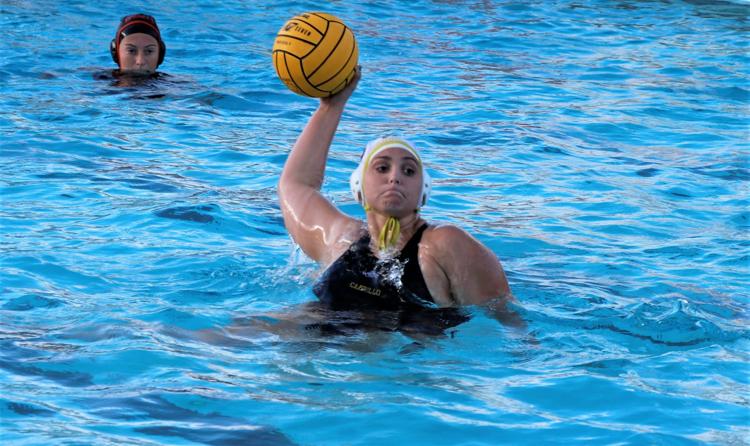 "We weren't going to let her beat us again," said Santa Ynez head coach Lisa Boyer. "The last game, she scored the majority of their goals so this time we double- and triple-teamed her. We knew that would leave us open to outside shots but it was a risk worth taking."
"We run into that kind of defense a lot," said Cabrillo head coach Michael Lee. "They put two, three, four girls on her but she still put in a bunch of goals."
That risk paid off as the Pirates held Rhodes to five goals. Kaiya Ogan, Shelby White and Violeta Canal scored the other Cabrillo goals.
Taye Luke did the most damage for the Pirates, scoring seven goals. Her sister Kylie Luke, Ally Alderete and Hannah Allen each scored twice.
In goal, the Pirates' Peyton Pratt had 15 saves and the Conqs' Sara Colgan turned aside eight shots.
"Peyton was blocking really well today," said Boyer. "They did get some goals on her but I was really happy with the way she played."
Taye Luke put the Pirates on top early, scoring four of Santa Ynez's five first-quarter goals.
Luke fired a 2-meter shot into the corner of the net, off to Colgan's lower left side, 52 seconds into the match.
She scored on an identical shot 40 seconds later.
Rhodes was fouled and scored on her penalty shot to put the Conqs on the scoreboard at the 5:21 mark.
You have free articles remaining.
But Luke and Alderete each scored from 2-meters to put the Pirates up 4-1 with 2:53 left in the quarter.
Despite being surrounded by Pirates, Rhodes broke through for a shot into the lower left corner 15 seconds later to cut the lead to 4-2 but Luke, with time winding down, Luke put in her fourth goal on another 2-meter shot into the left corner with just five seconds left in the first.
Despite a lot of shooting, the second quarter produced only one goal, Ogan's from 5-meters with 39 seconds left until the half.
The Pirates took seven strong shots in the quarter but Colgan snuffed each of them out.
"Sara is usually a field player but we knew we were going to play at a pool with a shallow end and we wanted a taller goal keeper to defend that end," said Lee. "So we had her practice in goal for this game. I know she was nervous but she played fantastic."
Pratt also turned aside three Cabrillo shots in the second.
The Pirates broke the game open in the third quarter, outscoring the Conqs 5-2.
Taye Luke added two more goals to her total while Alderete, Allen and Kylie Luke each scored once.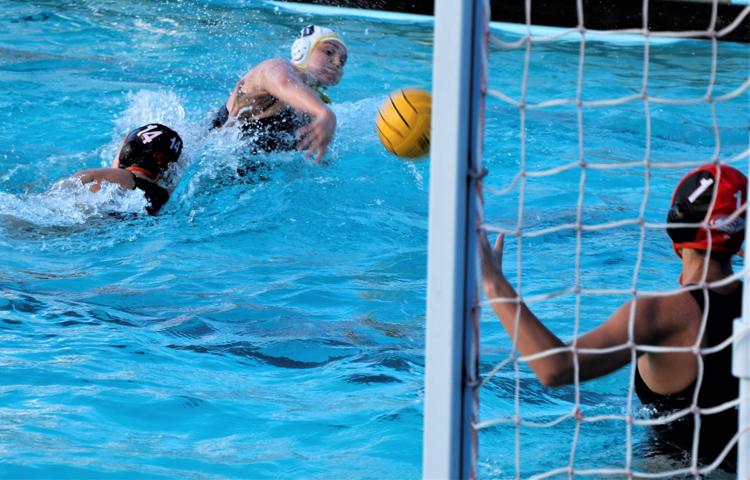 Rhodes had both of Cabrillo's goals in the quarter.
Both teams scored three times in the fourth quarter but after goals by Taye Luke, Kylie Luke and Allen, Santa Ynez held a 13-6 lead, putting the game out of reach.
"Taye was on fire today," said Boyer. "And Kylie drew so many kickouts (exclusions) — the whole team did — so that put even more pressure on Cabrillo."
Cabrillo's final two goals came in the last two minutes.
Despite both teams being in the Channel League, this was a non-league game due to a lack of nearby Southern Section schools that are playing girls water polo.
The next time these teams meet, it will count in the league standings.
"It is always a tough atmosphere when we come here to play Santa Ynez," said Lee. "This game was not representative of our team. We just had an off day. We've won one apiece. The next one is the rubber match; our confidence will be back up. The girls will be more hungry, focused. They'll play with a chip on their shoulders."
The rubber match will be played on Tuesday, Jan. 23, at Santa Ynez.