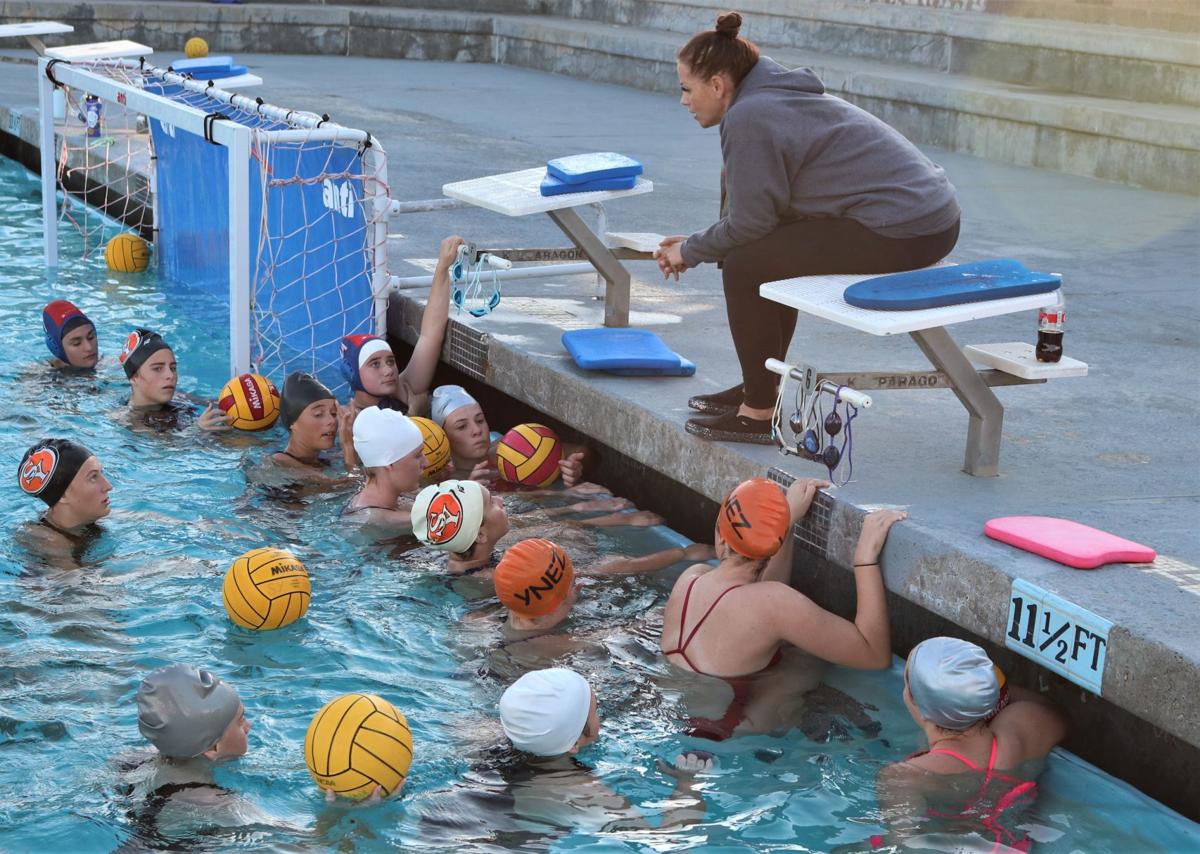 Lisa Boyer's debut as the head coach of the Santa Ynez High School Pirates girls' water polo team was a big success.
The Pirates defeated Ventura's Foothill Tech Dragons 15-9 in Monday afternoon's season-opener at the SYHS pool.
Taye Luke and Ally Alderete led the Pirates with six goal apiece. Hannah Allen added two and Lily Mazza one.
Goal keeper Peyton Pratt had seven blocked shots.
The new coach is expecting a good but challenging season.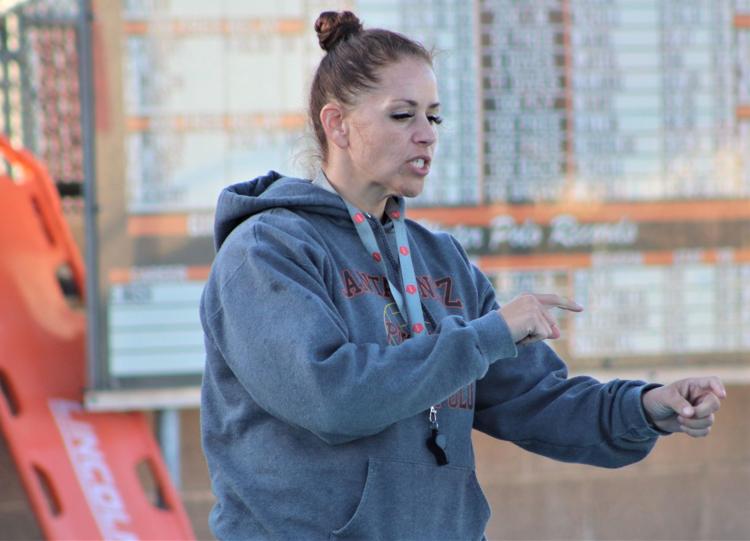 "The last time I coached, we weren't in the Channel League," said Boyer during last Friday's practice. "The league has a lot of tough teams. I expect every game is going to be a fight but I think we'll do well. I'm looking forward to coaching again."
Boyer, a science teacher at Santa Ynez High, has experience in the Pirates' program, having been an assistant coach for the junior varsity team.
She is a graduate of Lompoc High School and UCSB where she was awarded a degree in Biology.
Boyer was a member of the UCSB crew team.
"I didn't play water polo at Lompoc because they didn't have a girls' team but I was on the swimming team," said Boyer. "After college I got a job as a long term substitute at Lompoc High. They needed a water polo coach and that was my first experience with water polo."
Boyer is married. She and her husband Eric have three sons; Nathan, the senior goal keeper for Righetti's boys' water polo team, Seth, a Righetti freshman, and Riley, a seventh grader at Orcutt Junior High.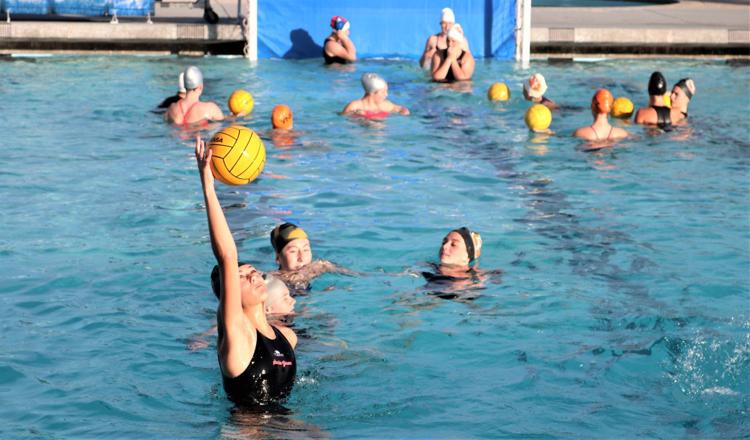 This is her first year in charge of the entire Santa Ynez program.
"Right now, we're working on strengthening our legs. Later this afternoon, we'll work on pressure passing and some shooting and defense," said Boyer. "There's a lot more to it than just swimming,"
More than 20 girls came out for the team.
Boyer expects to carry 10 on the varsity and another 10 on the junior varsity.
You have free articles remaining.
"We'll have five seniors on the varsity team and I expect three freshmen will make varsity. I expect them to be key players even though they are freshmen," said Boyer.
The freshman joining the squad are Hannah Allen, Shea Ackert and Lily Mazza.
"Those three have all played club polo so even though they are freshmen, I think they're ready for the varsity.
Allen's older brother Henry has been a star for the boys' team the past four years.
Ackert in the younger sister of Annie Ackert, a key water polo player and swimming champion who graduated in the spring.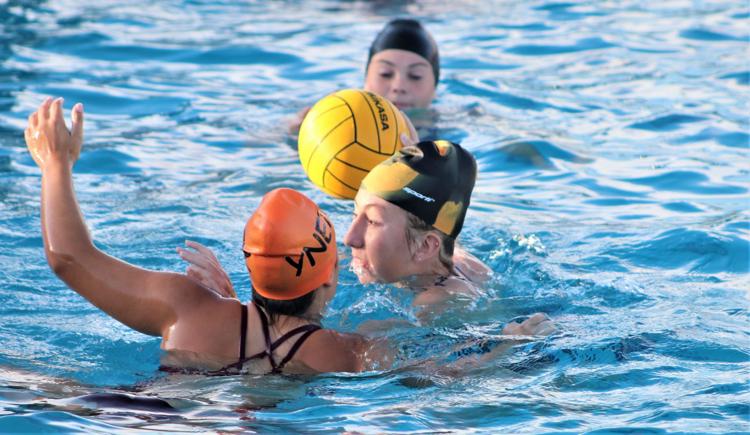 The senior leaders will be Kylie Luke, Ally Alderete, Annabel Hosking and two young women who just completed the Pirates' tennis season, Alexa Yacoub and Camilla Curti. Luke and Alderete are the team's co-captains.
Junior Tay Luke, Kylie's younger sister, is another key player.
Peyton Pratt will start in goal.
"We've had quite a few first-timers try out," said Boyer. "Lauren Swing and Sarah Donahue have a good chance to make the team.
"We have some really fast girls, so I'm hoping driving will be  strong part of our game. We have a really strong set player, Ally, and the girls will try to get her the ball."
"Ally is our main shooter," said Hosking. "Playing in the Channel League is going to be hard but we've been working hard. We've been doing a lot of training."
"With our first game coming up Monday, it's a little chaotic — well, it's not that chaotic. This is really a fun group of girls," said Kylie Luke, a set defender who usually guards the opponents' strongest scorer. "Last year, we went to CIF. We went the farthest with the smallest team. I'm looking forward to the season. I want to go out strong my last year, especially with these girls."
"That's the best thing about this team, our team unity," said Hosking. "Miss Boyer allows all of us, varsity and JV, to work together. It gives everyone a sense of family — a separate family away from home.
"But I'm ready to play some games. Everybody is excited to play Foothill."
"These girls have the best attitude, such a positive attitude and they work so hard and help each other," said Boyer. "I'm trying to make it all one team – not varsity and JV separately. I think that makes a difference. Some of these girls have had four different coaches over the last four years. I'd like to create some continuity so we can restore that 'Pirate Pride.'"
The Pirates played the Lompoc Braves on Tuesday at the Lompoc Aquatic Center. The results were not available at press time.