Maya Mendek made the play of the game.
Ozzie Andrade's job is to make sure the ball doesn't find the back of the net.
The Santa Ynez Pirates turned the tables on the Cabrillo Conquistadores in Thursday's girls water polo match at Santa Ynez High. "I'm here to …
Mary Rhodes isn't about to take it easy just because the Cabrillo water polo standout has already signed to play for UC Davis after her senior…
Charles Sommer, the emcee at the Northern Santa Barbara County Athletic Round Table, says it's usually a difficult decision when choosing the …
It took a while for the Cabrillo Conquistadores to warm up but once they got going, the Conqs swam past the Santa Ynez Pirates.The game was ti…
Santa Ynez hosted San Luis Obispo Tuesday night in a non-league boys basketball game. Santa Ynez committed 22 turnovers which helped SLO win 51-31.
The Cabrillo High offense didn't have much trouble scoring against the Oxnard defense on Wednesday.The Cabrillo defense, on the other hand, ha…
A small area of high pressure hung over the Santa Ynez High School pool Wednesday afternoon.
The Santa Ynez Pirates (3-0) girls water polo team beat Ventura's Foothill Tech Dragons for the second time this season, swimming to a 12-6 vi…
Lisa Boyer's debut as the head coach of the Santa Ynez High School Pirates girls' water polo team was a big success.
The Santa Ynez Pirates girls water polo team improved to 2-0 with a 17-1 victory over the Lompoc Braves (0-1) Tuesday afternoon, Nov. 19, at t…
The planned Santa Ynez Valley Community Aquatics Center gets a big financial boost Friday when the Santa Ynez Band of Chumash Indians donate $…
The dream of building the Santa Ynez Valley Community Aquatics Complex is another step closer to reality. On Friday, in a ceremony at the Sant…
Brayan Nunez has been a catcher in baseball since his Little League days.
After battling top seed San Joaquin Memorial's block for so long in this championship match, the Righetti volleyball team couldn't deal with i…
After a slow start, Righetti gained control of its CIF Central Section playoff game against Bullard and powered its way into the Division 1 qu…

Fusion Colors Auto Body Repair

Farmers Insurance - Jaime Flores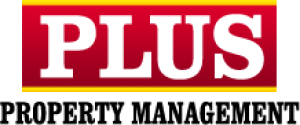 Plus Property Management Santa Maria
Quinn McGinty scored six times as Righetti defeated Bullard 18-4 in a CIF Central Section Division 1 playoff game on Wednesday.  The Warriors …
Righetti cross country runner Naylea Calderon and Orcutt Academy football player Alex Sutton named Athletes of the Week during Monday's Northe…
Santa Maria hosted Nipomo in an Ocean League girls and boys water polo doubleheader. 
The Righetti boys and girls water polo teams both finished the regular season by winning handily at Righetti's Rob Knight Pool at Righetti on …
Righetti's girls and boys water polo teams hosted Atascadero in Mountain League games Tuesday to close out the regular season
The Santa Barbara Dons wrapped up the Channel League boys water polo regular season title with a 12-6 victory over the Santa Ynez Pirates Thur…