The Northern Santa Barbara County Athletic Round Table board has announced its 2020 scholarship awards.
Nico Rocha will leave the country to continue his athletic career. Henry Allen will likely not leave the county to continue his.
With their 8-6 win over the Brahmas, the Pirates earned the first sectional girls water polo championship in school history. Santa Ynez finish…
Colter Knight, the son of veteran Righetti High School water polo coach Rob Knight, was a driver and captain for a Righetti team that made a C…
Top-ranked Arroyo Grande edged No. 2 Oxnard Rio Mesa 7-6 at the William Woollett Jr. Aquatic Center in Irvine in the 2010 Division 4 title gam…
Senior Spotlight: After playing four years of baseball at St. Joseph High School, the last two (well, counting a truncated senior season) on t…
Nunez graduated from Santa Maria in 2009. He said he taught chemistry the first half of the 2019-20 year at Anaheim Servite High School, his f…
Playoff brackets for boys and girls soccer and girls water polo were released Saturday by the CIF Southern Section.
Gonzales soared past the 20-point threshold and nearly hit 30, scoring 28 points in the Bulldogs' 74-64 win over the Pirates last weekend.
Righetti basketball player Paityn Persson had a heck of a week. So did Santa Ynez soccer standout Nico Rocha.
Maya Mendek made the play of the game.
Ozzie Andrade's job is to make sure the ball doesn't find the back of the net.
The Santa Ynez Pirates turned the tables on the Cabrillo Conquistadores in Thursday's girls water polo match at Santa Ynez High. "I'm here to …
Mary Rhodes isn't about to take it easy just because the Cabrillo water polo standout has already signed to play for UC Davis after her senior…
Charles Sommer, the emcee at the Northern Santa Barbara County Athletic Round Table, says it's usually a difficult decision when choosing the …
It took a while for the Cabrillo Conquistadores to warm up but once they got going, the Conqs swam past the Santa Ynez Pirates.The game was ti…
Santa Ynez hosted San Luis Obispo Tuesday night in a non-league boys basketball game. Santa Ynez committed 22 turnovers which helped SLO win 51-31.
The Cabrillo High offense didn't have much trouble scoring against the Oxnard defense on Wednesday.The Cabrillo defense, on the other hand, ha…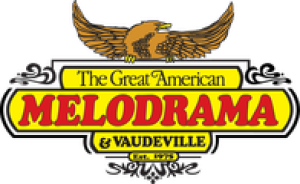 The Great American Melodrama & Vaudeville

A small area of high pressure hung over the Santa Ynez High School pool Wednesday afternoon.
The Santa Ynez Pirates (3-0) girls water polo team beat Ventura's Foothill Tech Dragons for the second time this season, swimming to a 12-6 vi…
Lisa Boyer's debut as the head coach of the Santa Ynez High School Pirates girls' water polo team was a big success.
The Santa Ynez Pirates girls water polo team improved to 2-0 with a 17-1 victory over the Lompoc Braves (0-1) Tuesday afternoon, Nov. 19, at t…
The planned Santa Ynez Valley Community Aquatics Center gets a big financial boost Friday when the Santa Ynez Band of Chumash Indians donate $…
The dream of building the Santa Ynez Valley Community Aquatics Complex is another step closer to reality. On Friday, in a ceremony at the Sant…