Righetti made it look easy against a talented St. Joseph team Tuesday night.
The Warriors, hosting the rival Knights in the quarterfinals of the CIF Central Section Division 3 playoffs, cruised to a 25-16, 25-18, 25-17 win at their home gym.
Righetti will host Reedley Immanuel Thursday night in the semifinals. Warrior coach Charlie Koertge said the match should start at 6 p.m., though the time had yet to be confirmed at press time. Immanuel defeated Ocean League champion Morro Bay 3-0 Tuesday night.
McKenzie Kestler powered the Warriors from all over the court. Kestler and Kyra Allen each had a team-high 14 kills. Kestler, a senior left-handed hitter, also made plays in the back row and at the service line as she propelled Righetti into the CIF semifinals for the first time in decades. 
The Righetti girls volleyball team swept St. Joseph 3-0 Tuesday night, advancing to the CIF Central Section Division 3 semifinals.
"It's always a big rivalry playing against St. Joe's, we're all super-hyped to play them," Kestler said. "Everyone did really good so I'm proud of my team right now."
Kestler and the Warriors were backed by a raucous student section that seemed to boost the Warriors throughout the match.
"The atmosphere was crazy. We usually don't have that many people at our games," Kestler said. "There were so many people here."
Righetti was in command of the match from outset. The Warriors took a 5-0 lead in the first set on a smash from Allen and St. Joseph coach Kelsey Elston had to call timeout. 
Katrina McKinnon's kill gave the Warriors an 11-2 lead. McKinnon racked up seven kills on the night. 
St. Joseph closed the first set to to 12-5 and 19-12 but the Warriors pulled away to 22-12 and huge kills from Allen and Kestler gave the Warriors a 24-15 edge. Kestler smoked a ball through the block of Drew Johnson and Olivia Laggren to end the set. 
Short-handed and playing its first match in awhile Tuesday, the St. Joseph girls tennis team scored a convincing win and moved into the CIF Ce…
You have free articles remaining.
Register for more free articles
Stay logged in to skip the surveys
St. Joseph seemed to gain some composure in the second and third sets.
The second was nip-and-tuck. A Bailey Woodside kill tied the set at 7-7. A Jahnine Ricafrente ace made it 9-7 for Righetti and the Warriors built the lead to 12-8. Ally Caresio's ace cut Righetti's lead to 12-10 and a passing error from Righetti made it 13-12. 
Then Kestler came up with a huge kill when St. Joseph had some momentum, putting the Warriors up 14-12. Johnson responded for the Knights with a kill to make it 14-13. But the Knights had trouble serving and Righetti kept the Knights at bay. Kestler ended the second set with another strong kill.
St. Joseph raced out to a 3-0 lead in the third set but Righetti tied it a 4-4 and took a 5-4 lead with two big kills from Allen. Another Allen kill put Righetti ahead 17-11. McKinnon's strike made it 21-14 and McKinnon put the finishing touches on the win with a final kill to close out the third set 25-17. 
Rivalry week has come and gone. So has the 2019 season.
"The girls came out and they were mentally ready to play and they executed. We didn't give up any really long runs," Koertge said. "St. Joe's struggled a little in the first game, but, man, they played well the rest of the night and it was a battle. We may have won 3-0, but that was a battle and it's a tough challenge every time we play St. Joe. We look forward to playing them every time."
Koertge felt his team's serving was critical Tuesday, slowing down St. Joseph's passing game. 
"All-in-all I thought we played pretty clean," Koertge said. 
Koertge felt the contributions of Kestler, Allen and setter Shanyce Valadez were difference-makers in the win.
"Mack is a true all-around player. She's a true right-side player," Koertge said. "She's left-handed. She plays great defense in the back-right position and has a really tough serve. She's very athletic and able to do it all. Kyra is really well-rounded also. She plays really well in the back row. It's nice to have a tall, left-handed right-side player.
"Shanyce was really running the offense; making smart sets, making smart decisions most of the night. Shanyce was really going to the hot-hand and continued to get them the ball. I was happy with all of them."
110519 SJ Righetti volleyball 07.jpg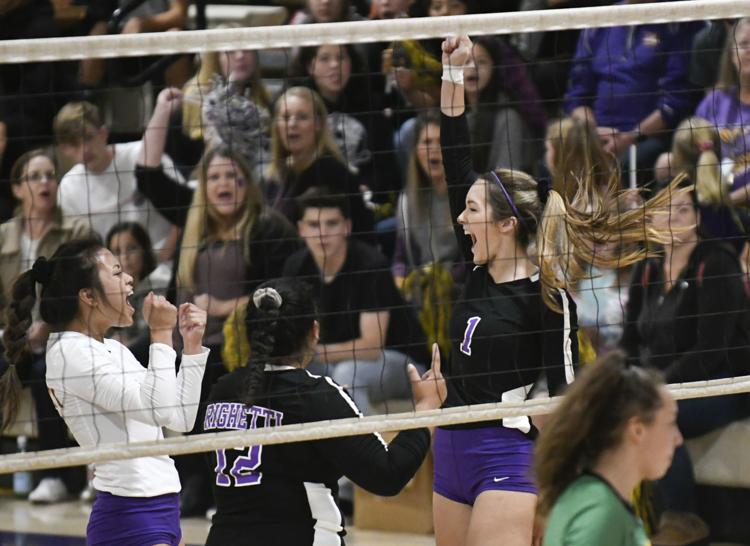 110519 SJ Righetti volleyball 01.jpg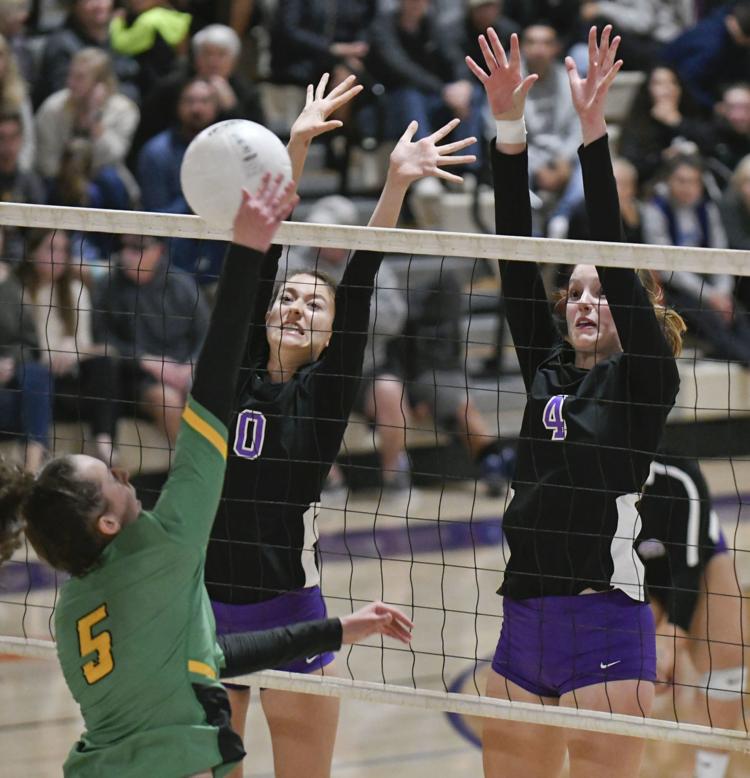 110519 SJ Righetti volleyball 02.jpg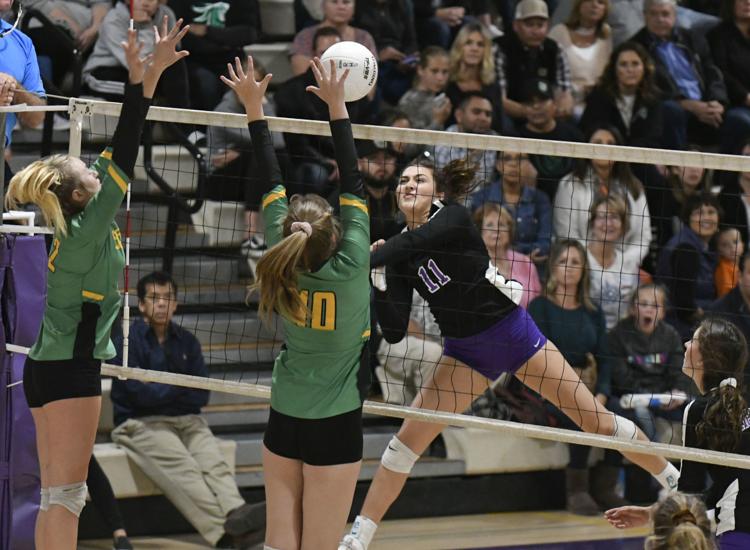 110519 SJ Righetti volleyball 03.jpg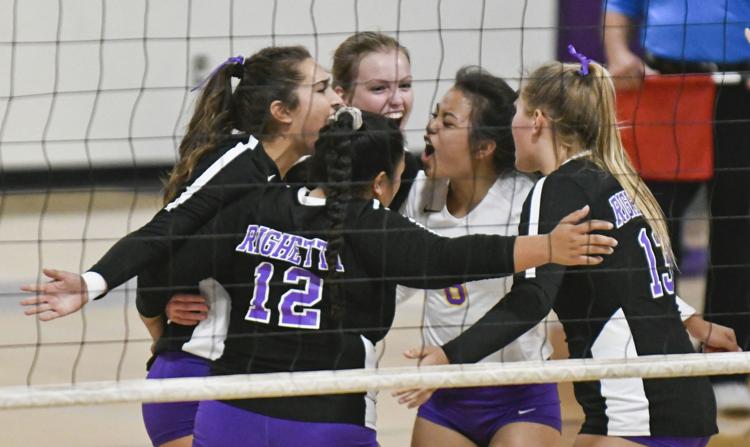 110519 SJ Righetti volleyball 04.jpg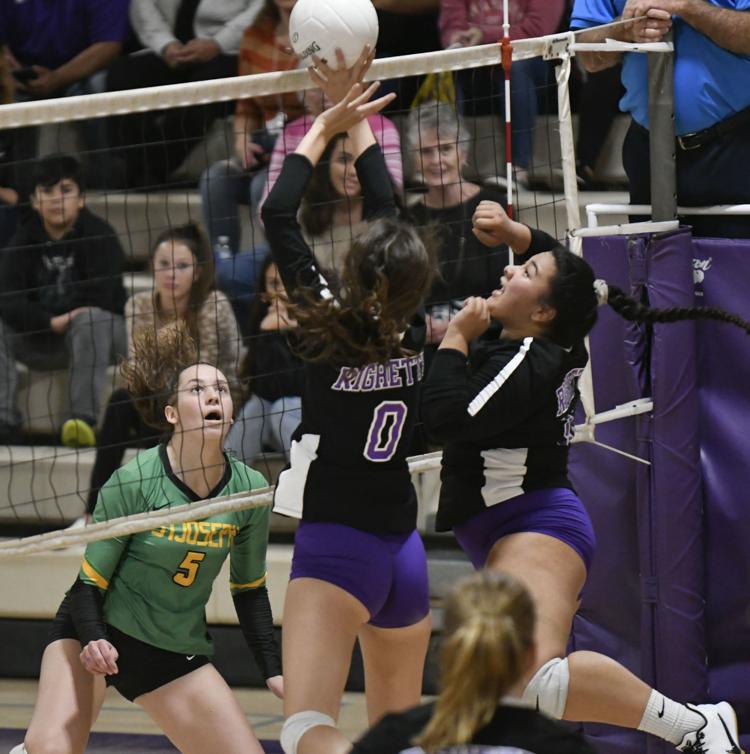 110519 SJ Righetti volleyball 05.jpg
110519 SJ Righetti volleyball 06.jpg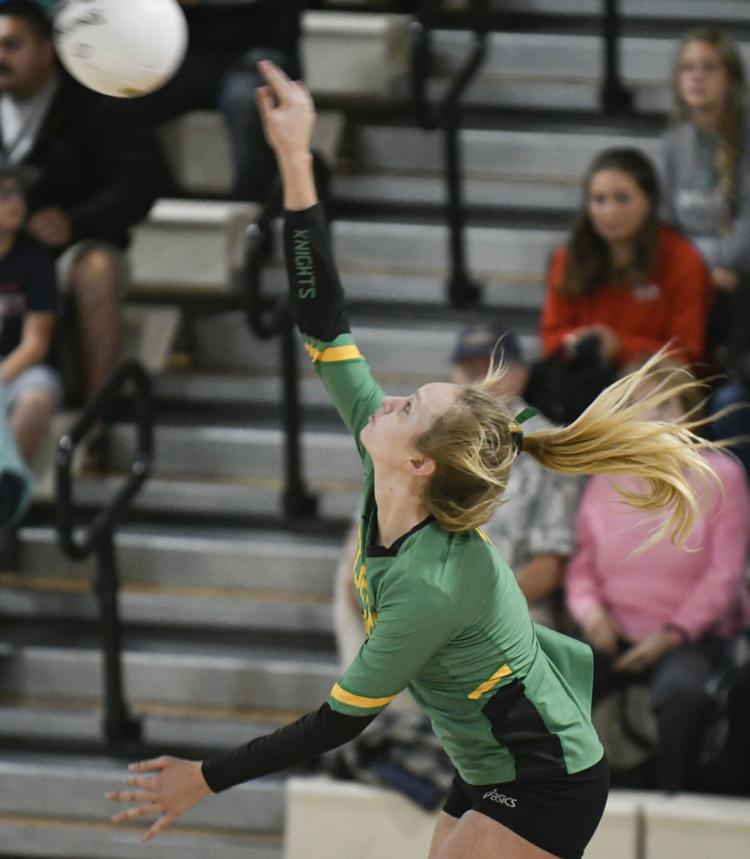 110519 SJ Righetti volleyball 08.jpg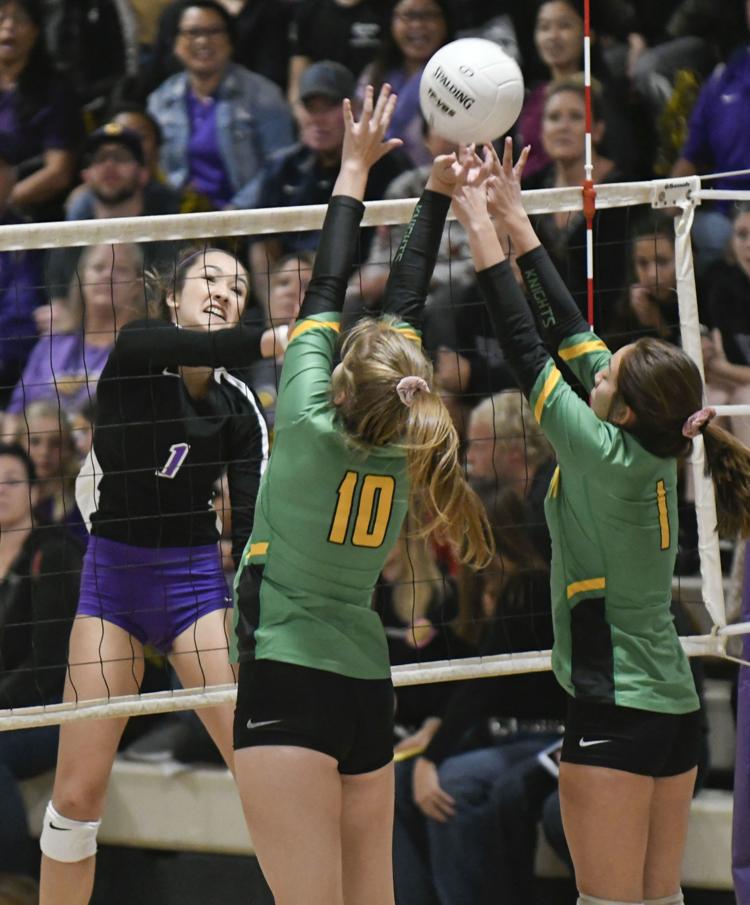 110519 SJ Righetti volleyball 09.jpg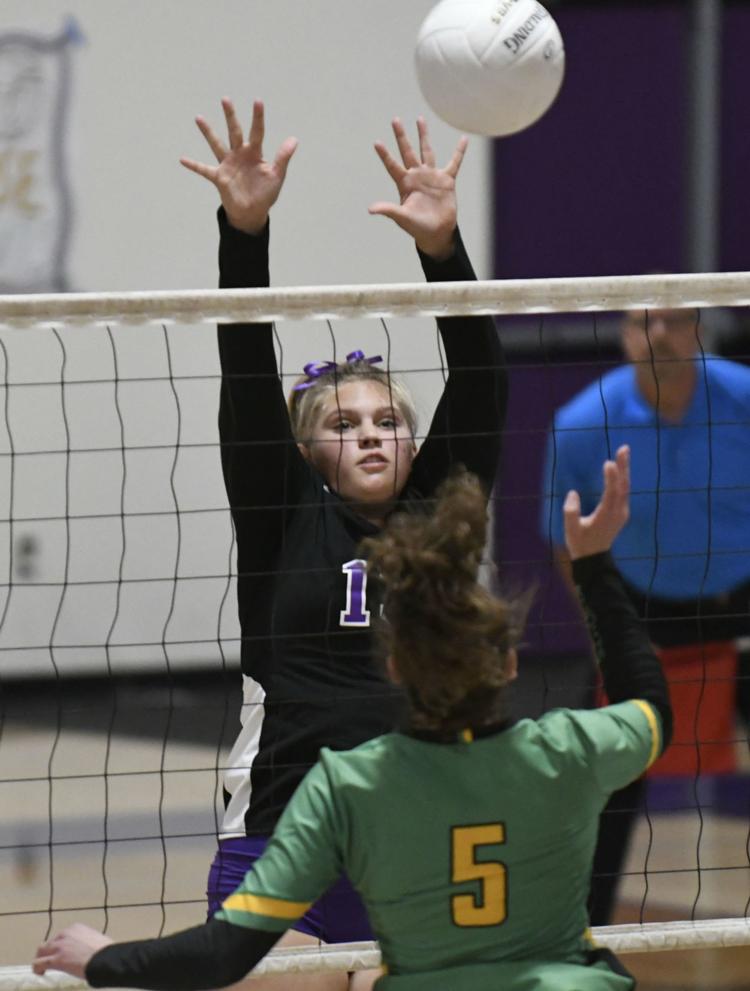 110519 SJ Righetti volleyball 10.jpg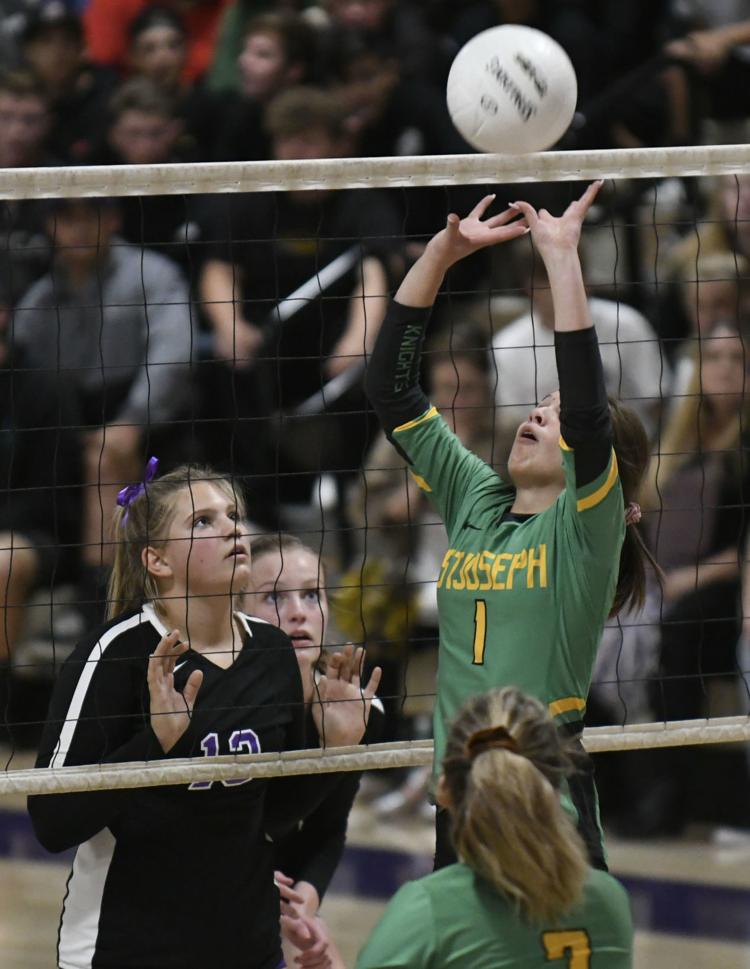 110519 SJ Righetti volleyball 11.jpg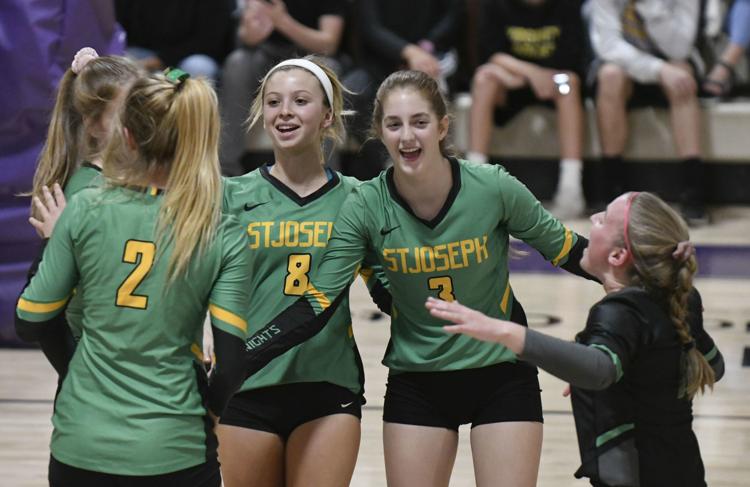 110519 SJ Righetti volleyball 12.jpg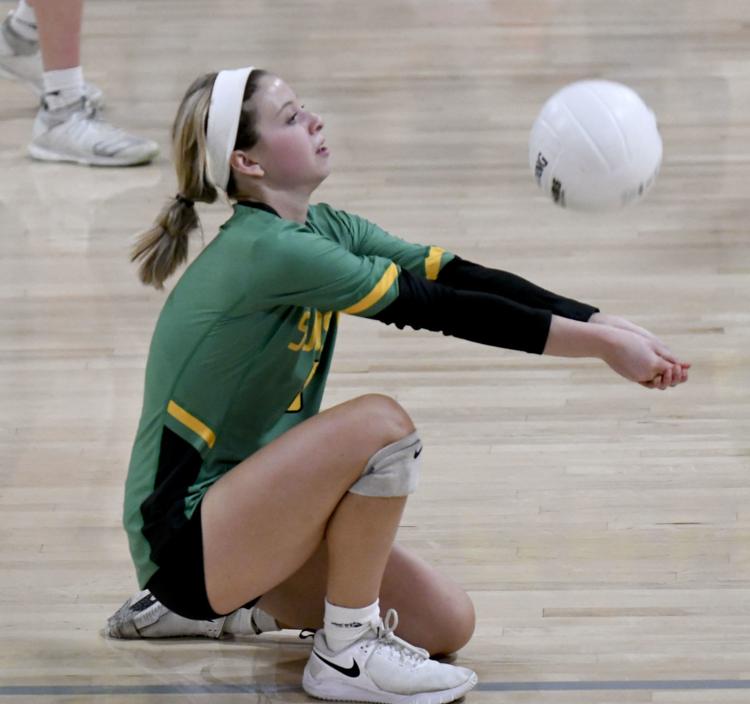 110519 SJ Righetti volleyball 13.jpg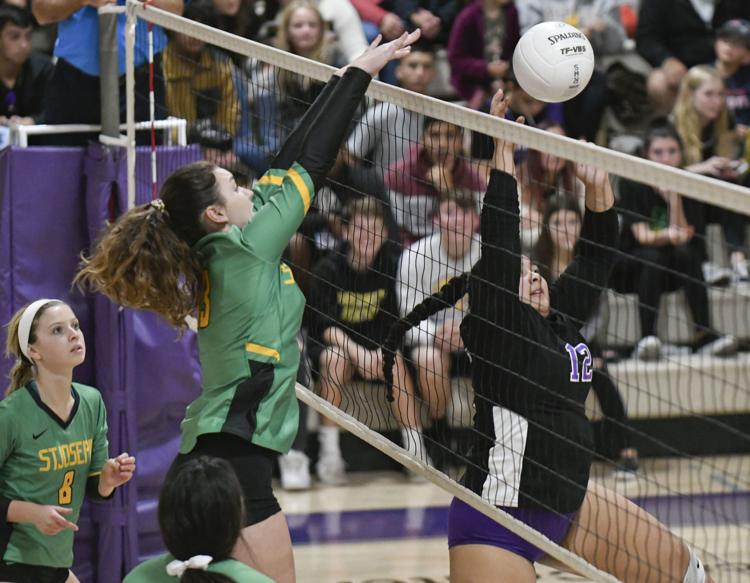 110519 SJ Righetti volleyball 14.jpg