SMJUHSD joins most area high schools who already have return-to-play dates in place. St. Joseph High School resumed athletic activities on Aug…
St. Joseph High, which has yet to resume in-school instruction, reopened its campus to athletes on Monday, though all activities were held out…
Fenenga founded the boys volleyball program at Santa Ynez and led teams to jaw-dropping levels of success. The Pirates won seven CIF Southern …
The high school football season will start in January, with teams allowed to start practicing in December. 
Righetti had a few days to rebound for the Division 4 state tournament and they did, edging North Hollywood Oakwood 3-2 in the first round of …
The district athletic directors, Cabrillo's Gary West and Lompoc's Claudia Terrones, confirmed a plan has been approved by the district and co…
He will major in astrophysics, and that is one reason Ahler, who carries a 4.83 GPA at Nipomo, decided on UC Santa Cruz as the spot where he w…
As other area school districts developed, finalized and announced plans to have student-athletes return to campus for voluntary workouts this …
The plans are multi-tiered ones with similar deadlines. The CCCAA, which Hancock College belongs to, has a "Conventional plan," calling for fa…
McIntyre played basketball and volleyball at Cabrillo. She was the school's nominee for the 2020 Northern Santa Barbara County Athletic Round …
Nielsen signed with NCAA Division II Alderson Broaddus University, a private school in Phillipi, West Virginia, to play volleyball. Gills sign…
The Northern Santa Barbara County Athletic Round Table board has announced its 2020 scholarship awards.
"I want to be an elementary school teacher," she syas. "Of course I got my interest in the education field because of my parents."
Brown coached in the school's freshman and junior varsity girls volleyball programs last year.
In a recent social media post athletic directors Stephen Field and Russ Edwards stated, "per yesterday's email, the Lucia Mar School District …
On July 5, 2011, the Cassidys formally adopted two biologically unrelated youngsters in Ethiopia who would eventually become Leza and Hosanna …
"At this time, I plan to major in either nursing or construction engineering. They're opposite fields, but I don't really know what I want to …
"While the time may come when we have to cancel postseason events, today is not that day," CIF Executive Director Rob Nocetti wrote in a media…
The Orcutt Academy boys tennis team was 9-0 in dual matches as of Friday.
The Santa Maria Joint Union High School District announced Thursday that it's canceling or postponing athletic events starting Friday through …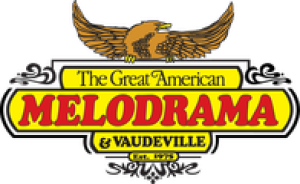 The Great American Melodrama & Vaudeville
Ebba Tefera led the Panthers with 11 kills and 13 digs as Shemar Arriola had five aces and five kills for the Panthers. 
Though there were many deserving athletes at the Northern Santa Barbara County Athletic Round Table luncheon on Monday, two put fourth perform…
The Righetti girls volleyball squad's and the St. Joseph girls tennis team's respective 2019 seasons were marked with a lot of big accomplishm…
It's official.Santa Ynez High School seniors Kylie Clouse and Richie Sandoval signed their national letters of intent Tuesday and both chose C…
Here is a shout out to some local players who didn't necessarily get a huge part of the limelight during the area fall sports season, but were…
Alfredo Botello set up Lompoc's first goal. He scored the Braves' final, and decisive, one. 
After taking a week off for Veterans Day, the Northern Santa Barbara County Athletic Round Table returned on Monday.