As a first-year member of the CIF Central Section in 2018, the Santa Maria boys cross country team repeated as a league champion, winning the inaugural Ocean League title.
The Saints' reward, veteran Santa Maria boys cross country coach Brian Wallace said, was a typical one.
"They moved us up," said Wallace, who is also the school's veteran athletic director. "When you do well, they move you up a league. When you don't do well, they move you down a league."
Santa Maria's boys cross country teams, along with the Saints' other fall sports season squads, are prepping for the upcoming 2019 fall campaign.
The Saints finished third in the sectional Division 2 finals last year, one spot away from a berth in the state meet. This year they will be in a salty Mountain League that includes the likes of Paso Robles, San Luis Obispo and Arroyo Grande.
"Paso Robles won (the CIF Central Section Division 2) championship, San Luis Obispo finished second and Arroyo Grande was fifth (in Division 1)," said Wallace.
The Saints will remain in Division 2. "Paso Robles moved up to Division 1," said Wallace.
School is back in session all around Santa Maria, but student athletes have been preparing for the fall season throughout the summer.  See how several teams from Santa Maria High School have been preparing and what they are expecting from the upcoming season. 
However, "San Luis Obispo stayed in Division 2 and the team that won Division 3 moved up to Division 2," said Wallace. "Division 2's probably better than Division 1."
Wallace's squad does have a solid core coming back, including junior Yair Torres, who won at the Ocean League Finals last year.
"We also have Jedric Callado, our No. 3 runner from last year, Luis Diaz, our No. 6 runner from last year, Efrain Gutierrez, our No. 7 runner, and Chris Cervantes, our No. 1 JV runner from last year," said the Santa Maria coach.
"Our varsity lost only one scoring runner from last year,"
Torres feels he's "a little ahead of where I was last year. I was able to put in a lot of miles this summer," he said. 
"If we perform the same way we did in the past, I think we can win a league championship again," said Torres.
Callado said, "I'm pretty confident we can hang with San Luis Obispo. I know it's a bigger challenge with a new and bigger league, but I think we're up to the task."
You have free articles remaining.
Since there are less Central Section teams than available spots to fill at the sectional finals, every Central Section boys and girls squad will be eligible for that meet.
Santa Maria girls
Steven Youngblood is heading into his second year as head coach after his squad finished second behind Morro Bay at the 2018 Ocean League Finals, the best finish for a Santa Maria girls squad at a league finals in recent memory.
Santa Maria will stay in Division 3. Morro Bay has moved up to Division 2. The Saints will also stay in the Ocean League.
Those who know college football are expecting a lot of a certain Nevada running back this fall. 
"It will be hard, but I think the girls have got a shot at winning the league championship," said Youngblood.
Youngblood likes the numbers in his program and he likes the work his runners put in. "We had a solid 14 girls this summer putting in some pretty good miles."
The Saints have three varsity returners from last year - senior Doris Nogales, junior Amy Perez and junior Marisol Santiago. The Saints' top runner in 2018, Luz Genaro, graduated.
"We have five or six other girls competing for the other four varsity spots," said Youngblood.
Perez said, "I feel like I'm farther along at this point this year than I was last year, especially since I was just starting off last year. Last year was my first year in cross country."
Though Genaro graduated, "I feel like this year we do have a chance to compete (well) against other teams," again, said Nogales.
Perez said, "I feel like we're more confident, and right now we're putting a lot of work into what we're doing. I think we can have a good season."
The Santa Maria teams will open their 2019 season by hosting the Central Coast Challenge at 10 a.m. Sept. 7 at the Elks Unocal Events Center.
"There's going to be 17 teams there," said Wallace. "It's going to be a big one."
080719 SMHS Track 10.jpg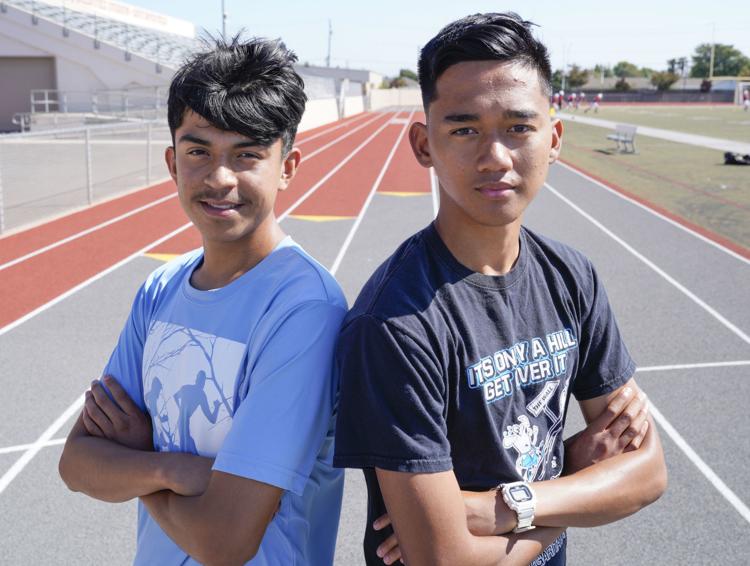 080719 SMHS Track 01.jpg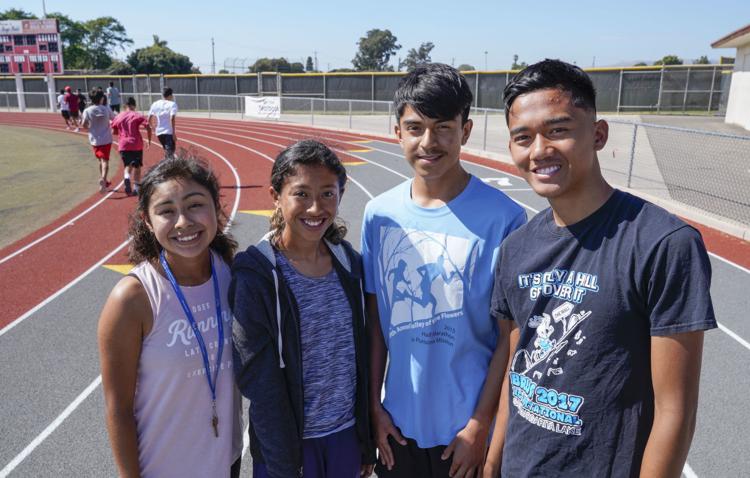 090518 Lompoc invitational CC 09.jpg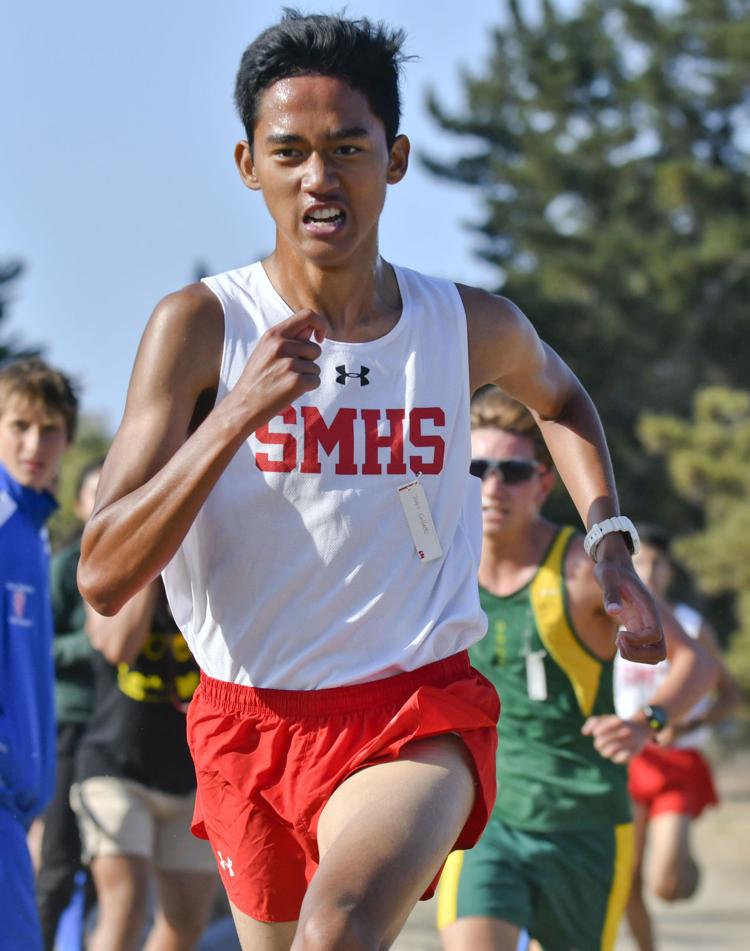 080719 SMHS Track 03.jpg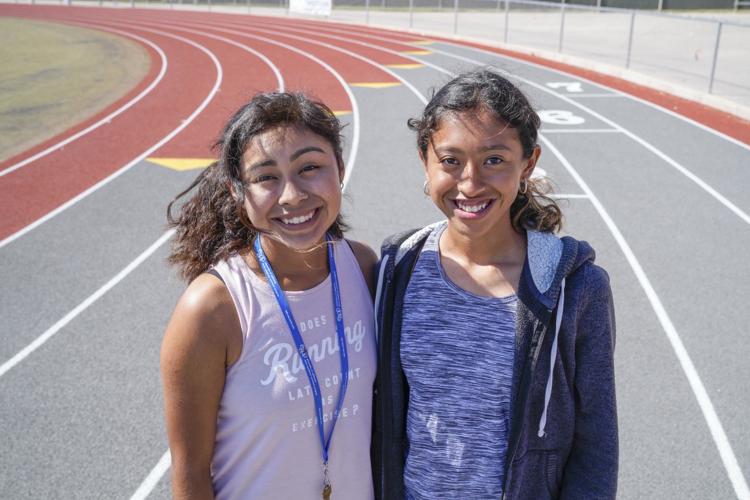 080719 SMHS Track 04.jpg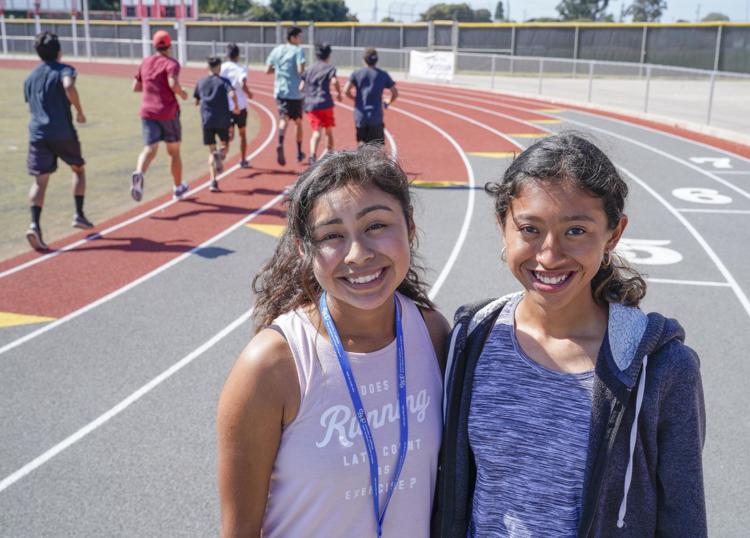 080719 SMHS Track 05.jpg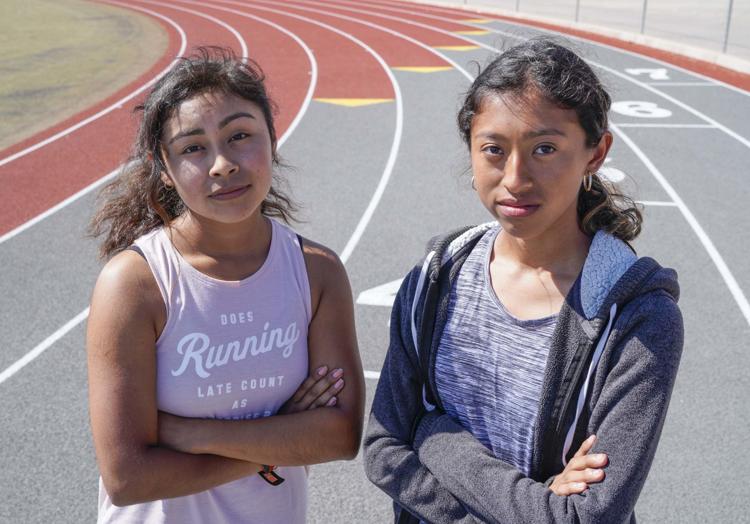 080719 SMHS Track 06.jpg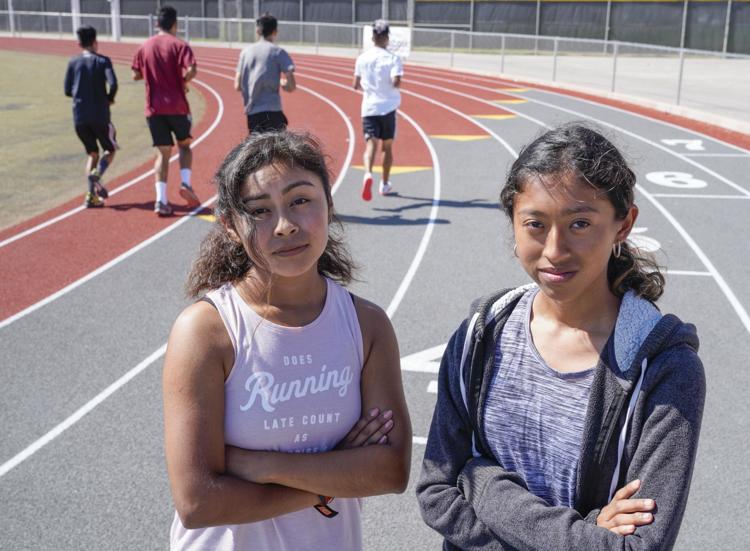 080719 SMHS Track 02.jpg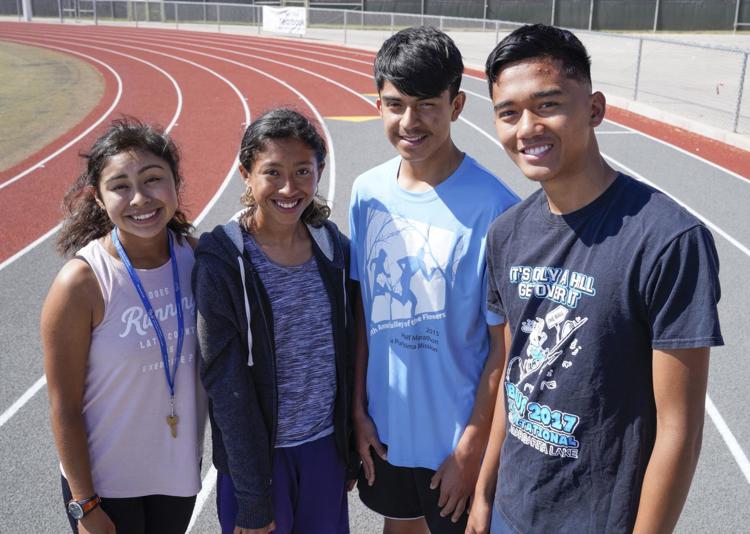 080719 SMHS Track 07.jpg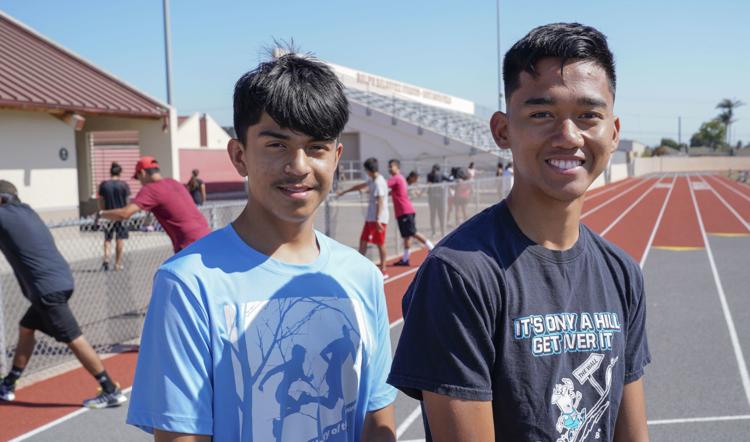 080719 SMHS Track 08.jpg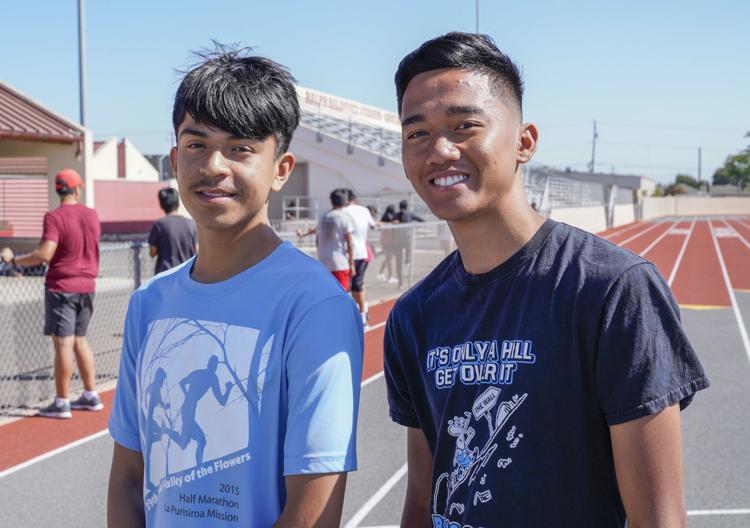 080719 SMHS Track 09.jpg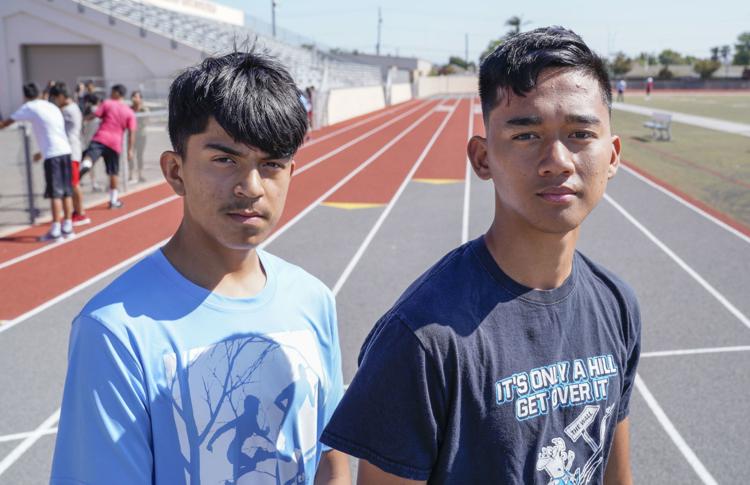 _MG_9503.JPG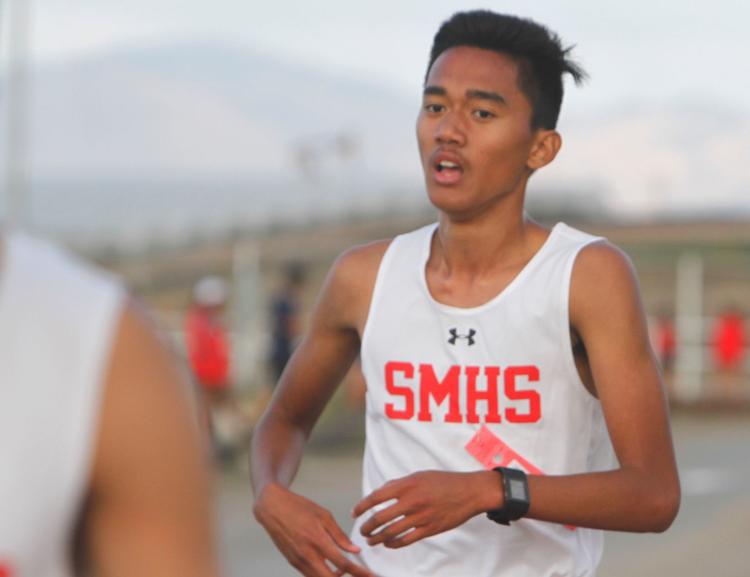 YairTorresJedricCallado.JPG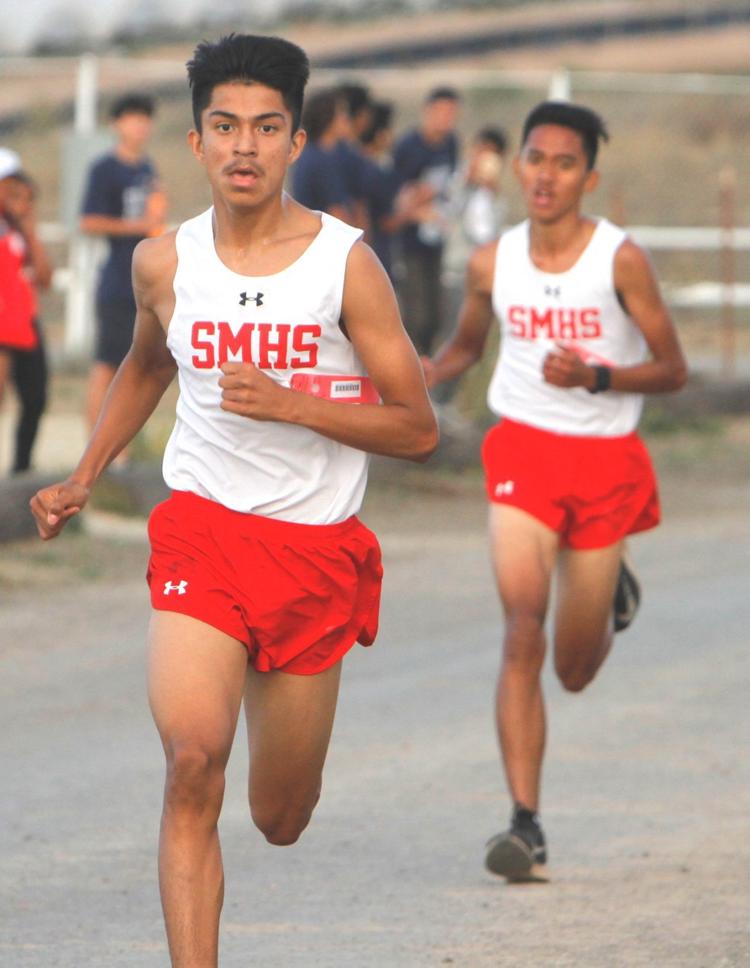 102418 County cross country 12.jpg