Santa Maria's girls tennis team will try to make the playoffs after missing the post-season last year.
Veteran coach Julianne Dolan has three returners from the 2018 varsity - seniors Nadia Sierra and Lisbeth Vicente, and junior America Hernandez.
"All three of them will play both singles and doubles," said Dolan.
Dolan said at press time that she has eight players on the varsity, and that the competition is open for several spots.
Besides the three returners, the other varsity members at press time were juniors Samantha Gonzalez, Jessica Arredondo and Yesenia Lopez, senior Elizabeth Sarabia and sophomore Ximena Rojas.
The Saints will open at 3:30 p.m. Aug. 20 at Righetti.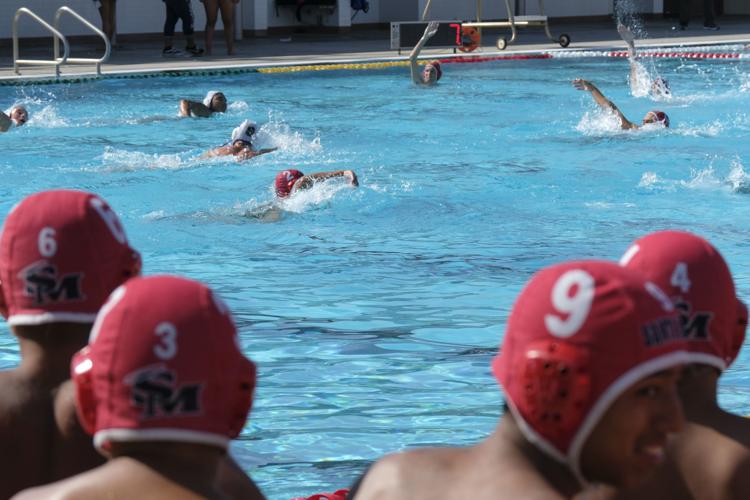 Boys water polo
Second-year coach Dylan Takanisishi has eight returners, including seven regulars, from 2018.
All except senior hole defender Drew Kringle are juniors. Those juniors are goalkeeper Luis Guerrero, drivers Nate Andrade and Julian Sepulveda, wings Justin Gutierrez and Raymond Rodriguez and two-meter player Bryan Nunez.
The Saints did not make it to the playoffs last year.
"Obviously that's our goal this year - to make it to the playoffs," said Takanishi. "Last year we were sort of rebuilding and just getting settled. "We're a lot more experienced this year."
The Saints will debut Aug. 17 at the Mt. Whitney/Golden West Tournament in Visalia.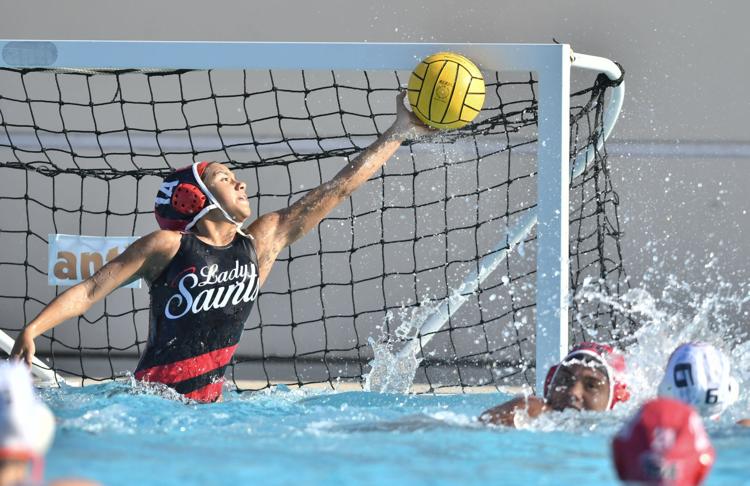 Girls water polo
Coach Josh Troeger welcomed back several returnees, including junior goalkeeper Diana Gomez.
The other returners are seniors Marianna Tello, Daisy Ortega, Madi Arguijo and Natalie Arreaga.
You have free articles remaining.
"Daisy is our primary two-meter defender," said Troeger.
"Madi is our primary hole set player, but we have a pretty balanced, driver-driven offense. Just about all of our players can be drivers."
The Saints qualified for the post-season last year, though they opted not to go. Over the course of the 2018-19 school year, several teams that qualified for the playoffs opted out.
Santa Maria will start their season at the Mt. Whtiney/Golden West Tournament Aug. 17.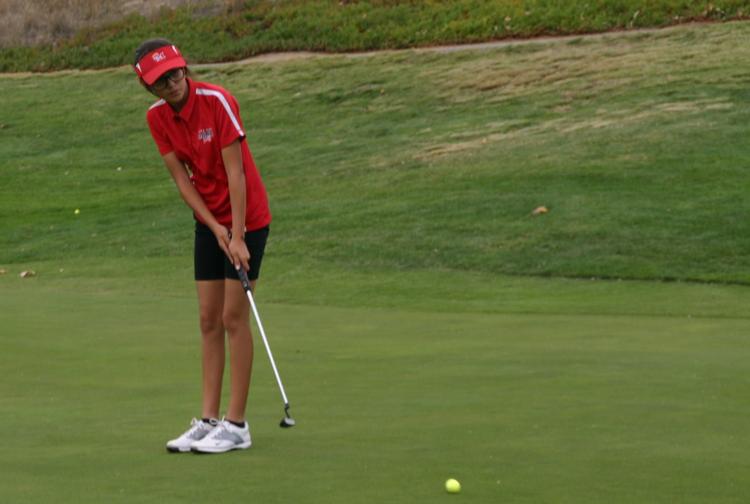 Girls golf
Veteran coach Jay Cheney has just one varsity returnee, junior Kailani Balderama.
At press time, Cheney said juniors Marissa Evangelista and Vivecca Baray had likely secured varsity spots.
"I think Vivecca played on the varsity in the last match last year," said Cheney. At press time, he said the competition was wide open for three varsity spots.
The Saints will play at 3 p.m. Aug. 20 at Mission Prep to begin their season.
Girls volleyball
Nearly all of the 2018 regulars return for second-year coach Stella Guild.
Defensive specialist Kassandra Cisneros is the lone returning senior for a young Santa Maria squad.
Returning juniors include outside left hitter Erika Sierra, setter Abigail Moore and outside hitter Carly Solorio. Returning sophomores include outside player Angela Acevedo, outside hitter Alma Fernandez and setter-right side hitter Yasmine Miranda.
Guild said the Saints will run a 6-2 offense, with two setters and no libero.
The Saints start on Tuesday, Aug. 20 with a 5:30 p.m. match against Righetti at home.
080719 SMHS Track 10.jpg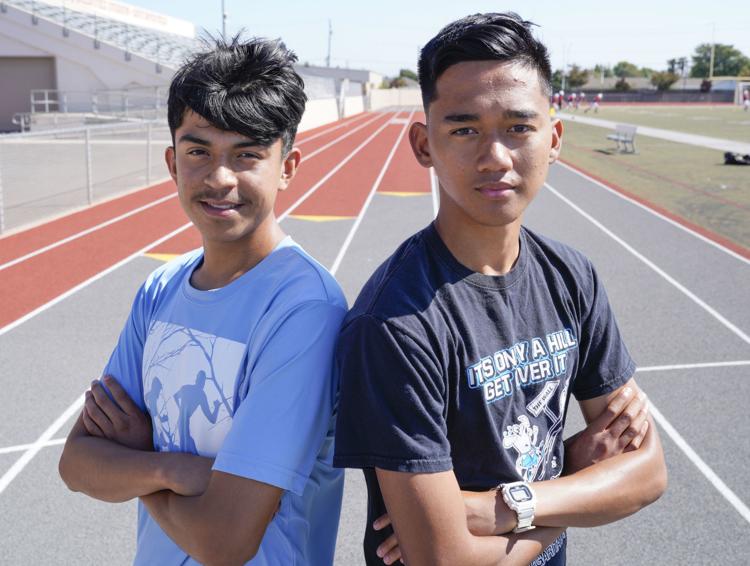 080719 SMHS Track 01.jpg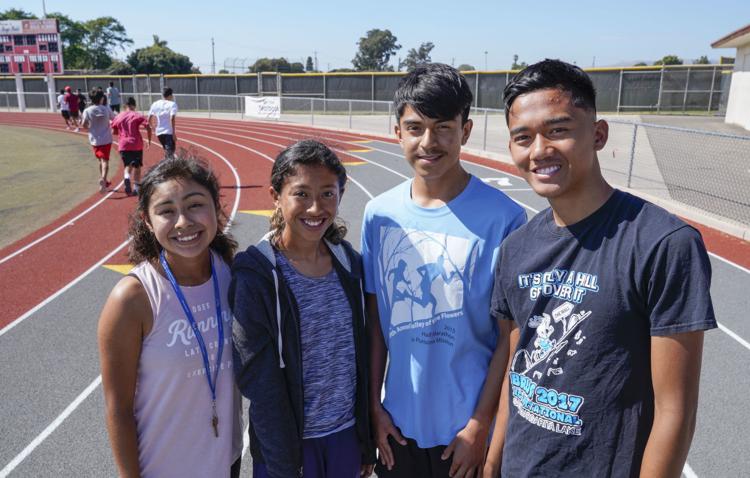 090518 Lompoc invitational CC 09.jpg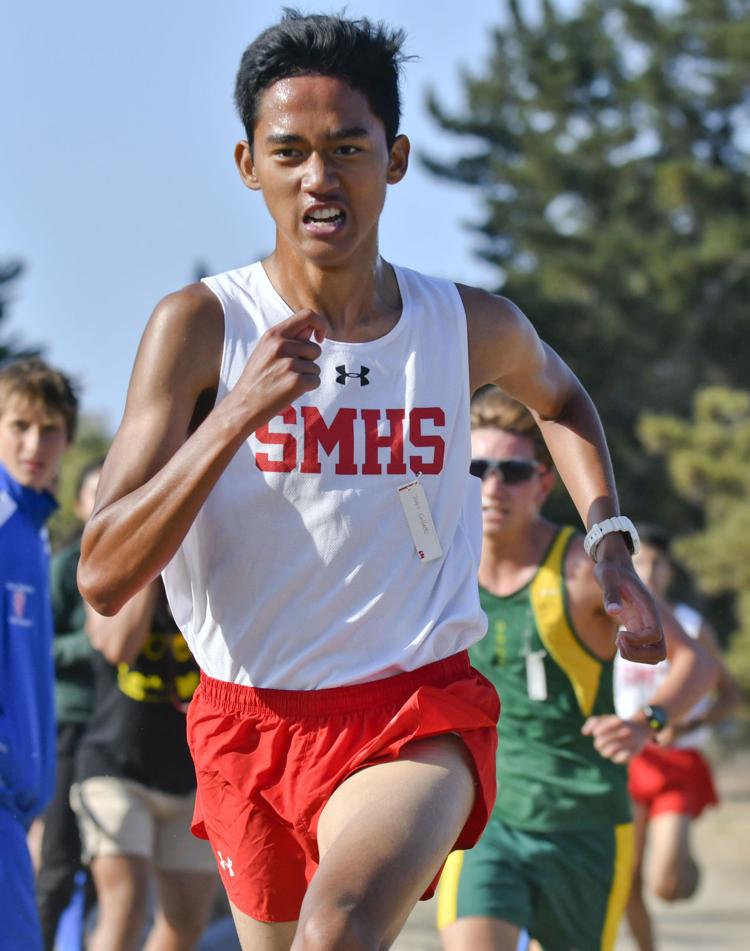 080719 SMHS Track 03.jpg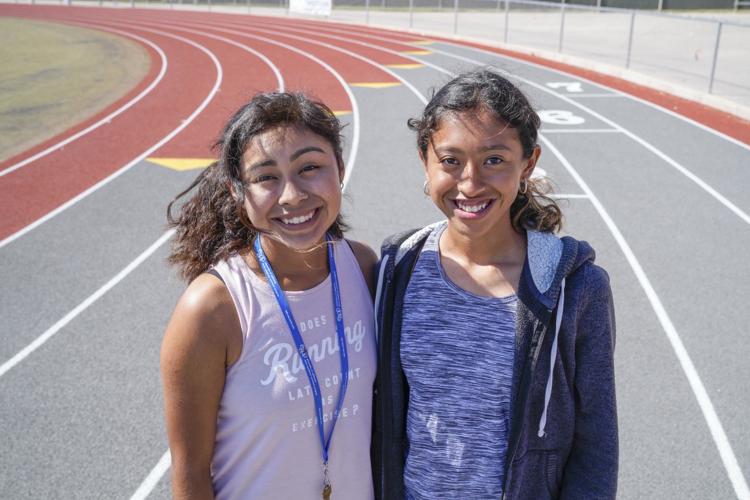 080719 SMHS Track 04.jpg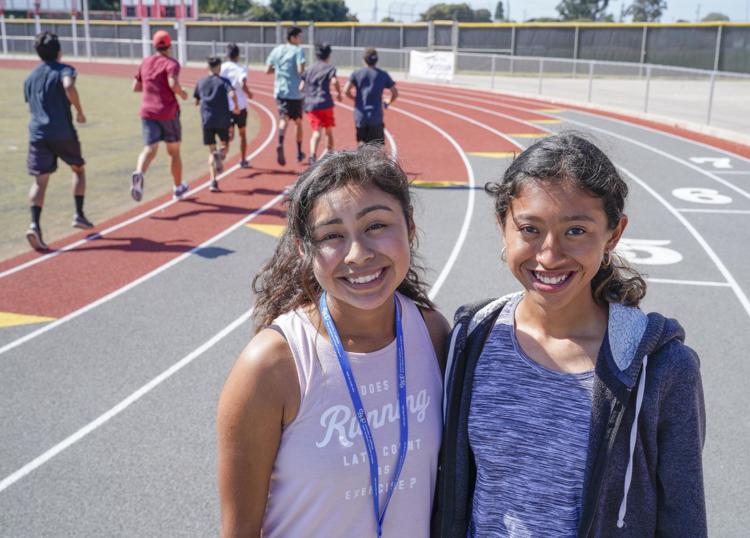 080719 SMHS Track 05.jpg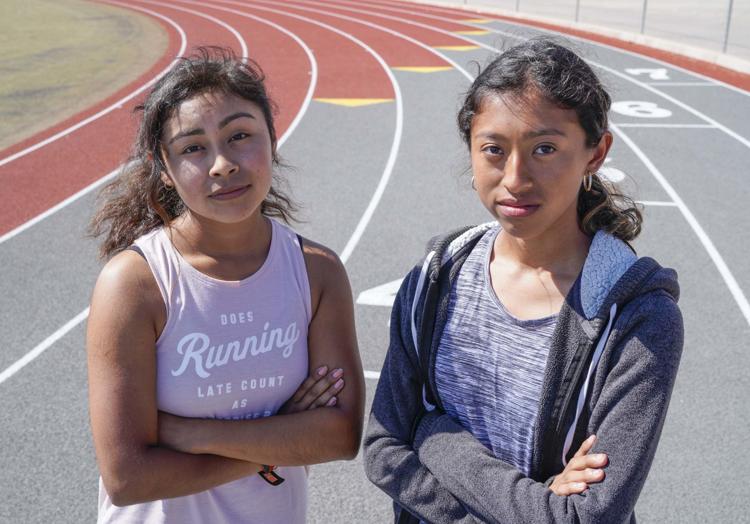 080719 SMHS Track 06.jpg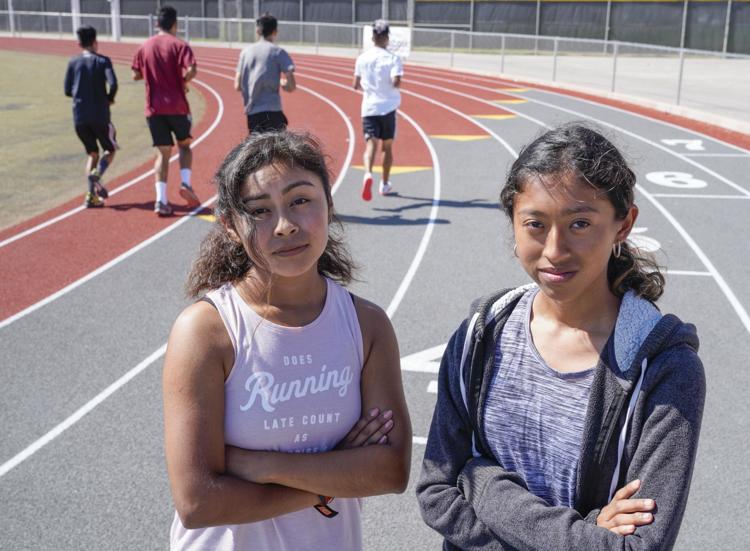 080719 SMHS Track 02.jpg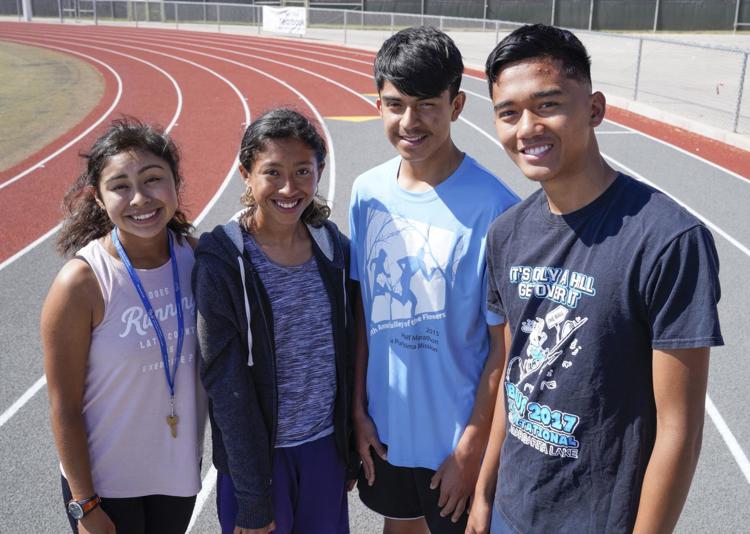 080719 SMHS Track 07.jpg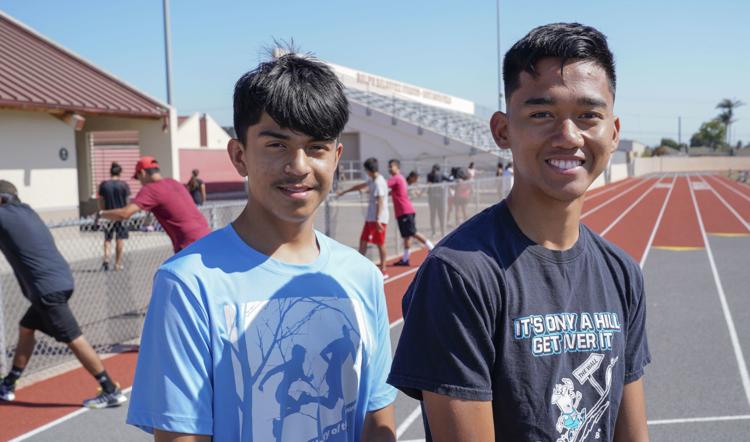 080719 SMHS Track 08.jpg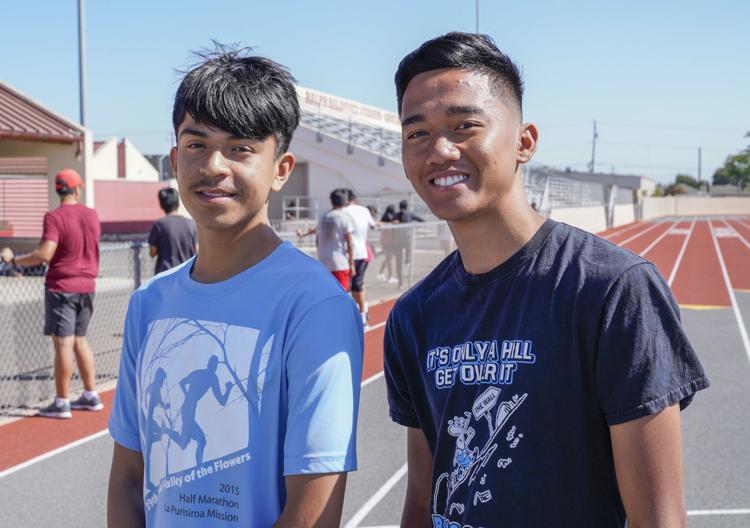 080719 SMHS Track 09.jpg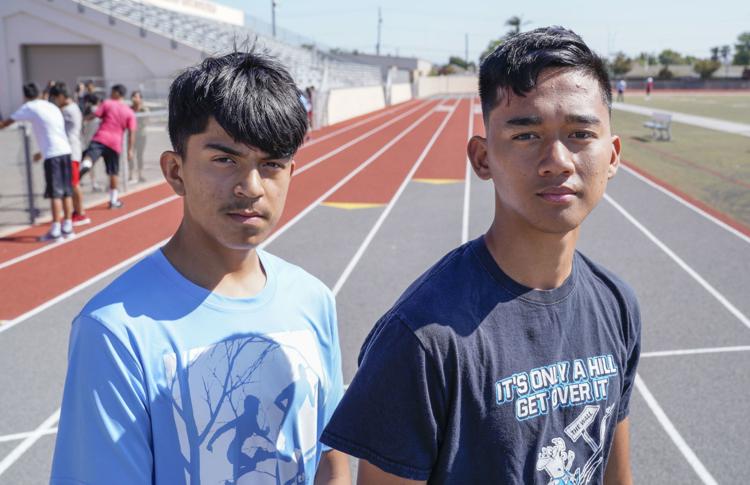 _MG_9503.JPG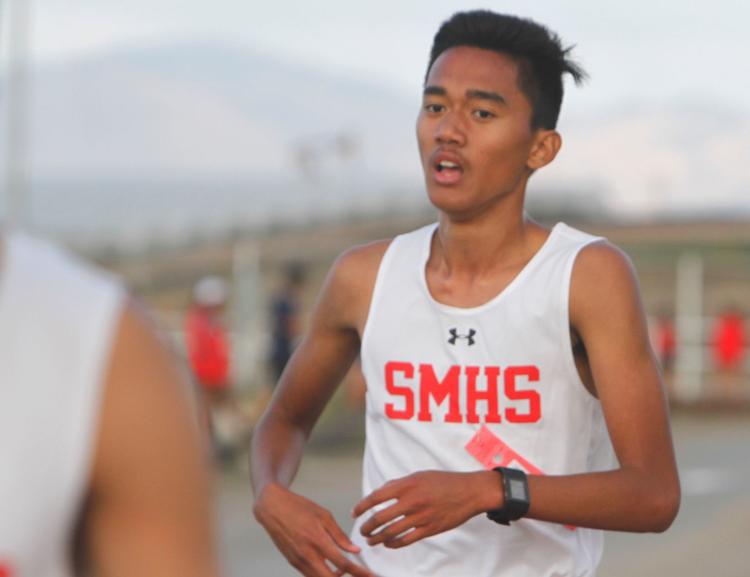 YairTorresJedricCallado.JPG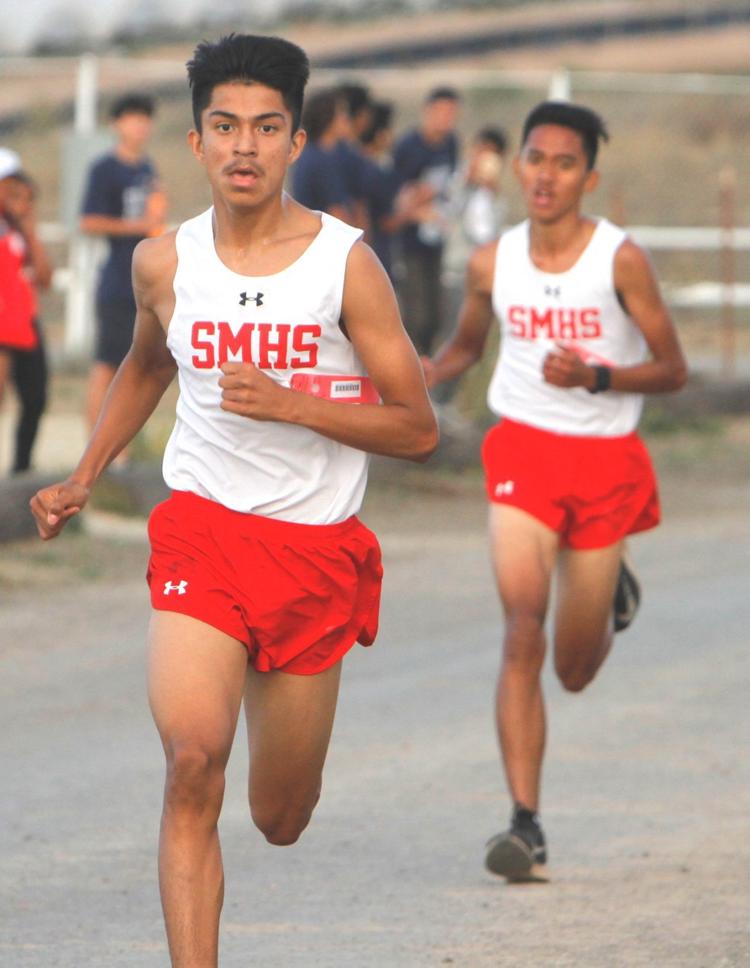 102418 County cross country 12.jpg