The Pioneer Valley girls tennis team has three varsity returners from last year, Samantha Ramirez, Veronica Ramirez (no relation) and Ashley Barbosa.
"We lost three players to graduation, a foreign exchange student returned to Italy and another player transferred to Righetti," said veteran Pioneer Valley coach Rick Faulk.
"We did have good participation in this summer's tennis conditioning program, so the future looks bright for Pioneer Valley tennis." 
The Panthers will open Aug. 22 at 3:30 p.m. at Righetti.
Here is a preview for the rest of the PVHS fall athletic programs:
Ryan Hill oversaw the Pioneer Valley water polo program for the first time this year, and he is doing so again this year, though his daughter, Sophia Hill, will coach the girls team.
Ryan Hill returns as boys coach. Pioneer Valley's boys squad made the playoffs last year.
"That's the first time a Pioneer Valley boys water polo team has done that," said Hill.
The Panthers have seven varsity returners, including utility players Adam Garcia, Angel Aguilar, Danny Ugalde, Larry Daniel and Joseph Perez, and drivers Alex Velasquez and James Diaz.
All except Ugalde and Daniel (both seniors) are juniors. The goalkeeper is junior Liam Haas.
"Liam was on the junior varsity last year," said Ryan Hill.
Pioneer Valley will play in the Arroyo Grande Tournament Aug. 23 and 24. At least part of that tournament is tentatively set to be at Pioneer Valley.
The Panthers will try to make the playoffs after missing qualifying for the post-season last year.
Pioneer Valley has several returners, including utility players Anahi Chavez, Jackie Behumea Castro, Jasmine Carrillo and Angela Ramirez, drivers Marilisi Colores and Stephanie Martinez, and goalkeeper Karissa Enriquez.
You have free articles remaining.
Register for more free articles
Stay logged in to skip the surveys
All except Enriquez are seniors. Enriquez is a junior.
Pioneer Valley will play in the Tulare Union Tournament Aug. 23 and 24.
Girls golf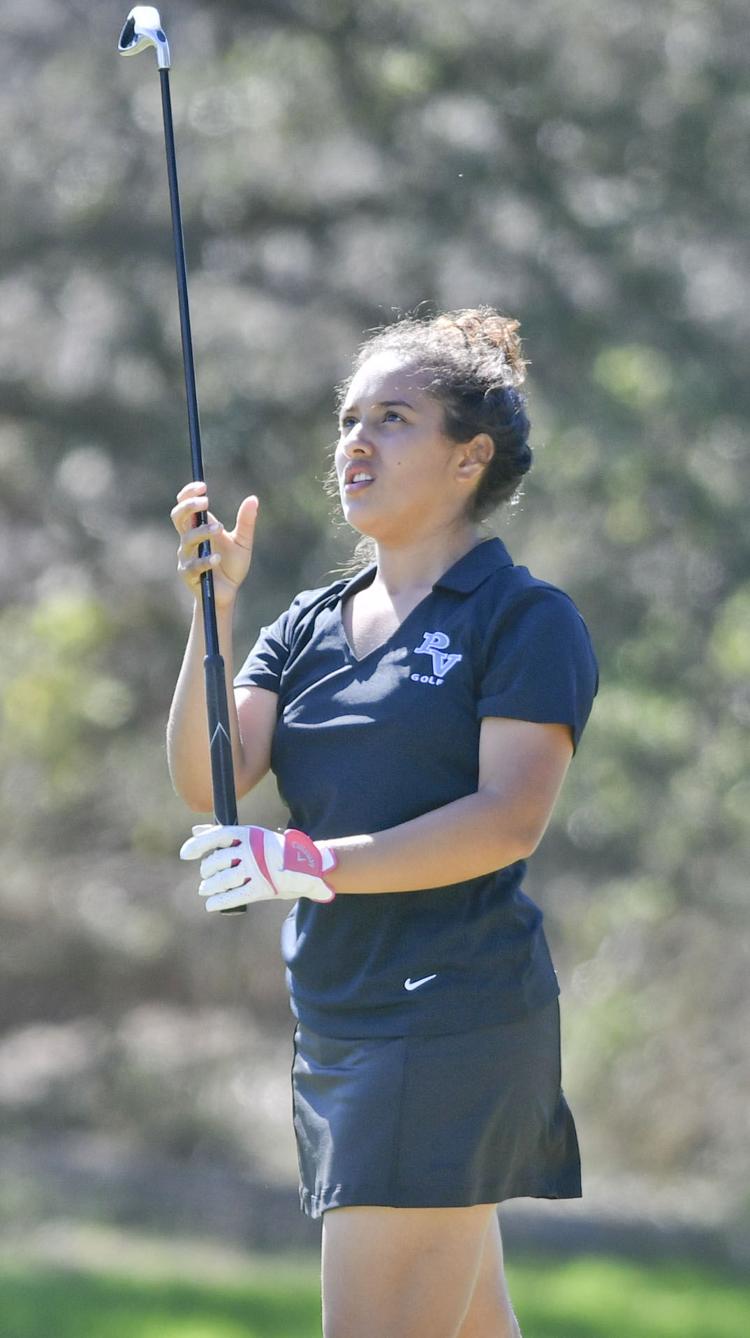 All-leaguer Julia Vargas, a senior, heads the list of returners for veteran coach Marcus Guzman.
Juniors Breanna Villalobos and Clarissa Novela are Pioneer Valley's other returnees. "We have five girls vying for the other three varsity spots," Guzman said at press time.
The Panthers will debut Aug. 26 at the Santa Ynez Tournament at the Alisal River Course.
Cross country
This year, veteran Pioneer Valley coach David Rodriguez will help Riccardo Magni oversee both programs. Here is the outlook for both that Rodriguez provided.
Boys
The Panthers finished second behind Santa Maria in the Ocean League last year. The Saints moved to the Mountain League. The Panthers stayed in the Ocean League.
Pioneer Valley's top runner from last year, Sergio Jaracuaro, graduated. So did varsity regular Nikko Inay.
Everyone else is back.The returners include seniors Andres Arroyo, Ramses Velencia, Avery Francisco and Cresencio Chavez, and juniors Nicholas Zepeda and Isaiah Noriega.
"Especially with Santa Maria gone, we feel we have a very good chance to win the league championship," said Rodiguez. "Last year in the league finals, 13 of the top 14 runners were from either Santa Maria or Pioneer Valley."
Girls
The Panthers return just two varsity runners, junior Cristhy Olivera and senior Ashley Santiago. Junior Katie Magni transferred to Pioneer Valley from St. Joseph. Magni ran for the St. Joseph varsity last year.
Besides those three, "We have a very solid crop of varsity runners," said Rodriguez.
Both Pioneer Valley cross country teams will debut at the Greg DeNike Invitational in Arroyo Grande Aug. 31.