Drew Sveiven played tennis when he attended Oxnard High School. This is the first year he has coached the sport.
His Righetti girls tennis team gave Sveiven a nice result in his coaching debut, an 8-1 win over Santa Maria at Righetti on a breezy Tuesday.
The match was the first of the year for both teams.
"I was really pleased," said Sveiven. "We showed good balance in singles and doubles."
Righetti's new coach chuckled. "This was my first time coaching, so things didn't always go well from an organizational standpoint (not all of the five courts had score indicators, though most did). But I'm very pleased with the effort our players gave."
With 1:01 left in the third quarter of the 2018 American Championship Bowl game at Righetti High School, Hancock sophomore kicker Hector Gil-G…
The Warriors won five of the six singles matches and all three doubles matches.
Righetti's top two singles players, Delanie Duran and Alex Valentine, each garnered a singles and doubles win. Duran took her match at No. 1 singles 6-2, 6-0 over America Hernandez.
Valentine defeated Nadia Sierra 6-0, 6-1 at No. 2 then Duran and Valentine teamed for an 8-1 win over Sierra and Hernandez at No. 1 doubles.
Singles matches followed a best-of-three-sets format. Doubles teams each played an eight-game pro set.
After they breezed through their respective singles sets with solid ground strokes, Duran and Valentine were a hit in their first doubles match together.
"The communication was good," said Valentine, a junior. "We have good chemistry."
You have free articles remaining.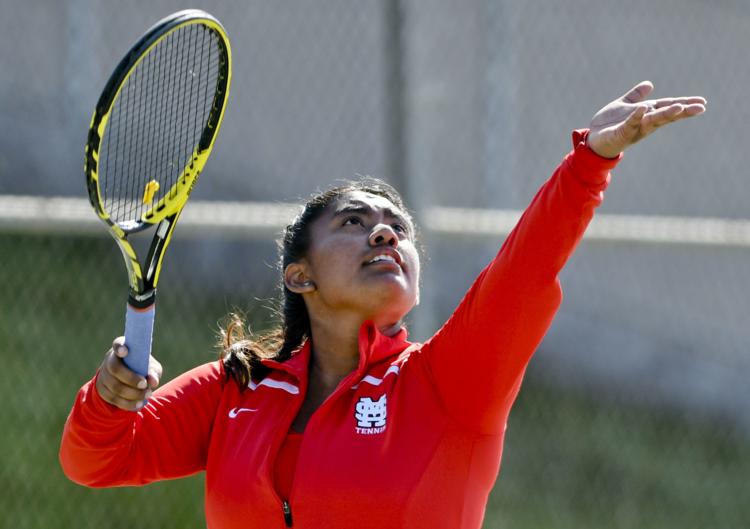 The two have worked out the doubles strategy they will use.
"I'm better in the back, and she's better at the net," said Duran, who is a senior.
Righetti's other two doubles teams both cruised to a win. Delaney Blount and Lauren Lopez downed Samantha Gonzalez and Jessica Arredondo 8-2 at No. 2 doubles, and Kierstyn Landers and Miranda Angulo racked up an 8-0 win over Liz Sarabia and Alondra Cabrera at No. 3.
Lis Vicente gave the Saints their lone point with a 6-4, 6-2 win over Righetti's Haley Sousa at No. 5 singles.
Righetti's Kate Sutterfield beat Gonzalez 6-2, 6-1 at No. 3 singles. Daisy Cano, at No. 4, and Esther Kim, at No. 6, each racked up a 6-0, 6-1 win. Cano defeated Arredondo. Kim beat Ximena Rojas.
The biggest disruption for players, a minor one, was not Sveiven's fault. Players not on court had to move for a brief time after the sprinklers behind the south end of the courts turned on.
Righetti players, with the more steady ground strokes, took control early in the match, and the Warriors stayed in command.
The wind suddenly picked up early in the match, but the Warriors handled the breezy conditions well.
"I was definitely very pleased with the way things went," said Valentine.
Righetti will host Orcutt Academy at 3:30 p.m. Wednesday. Santa Maria will play Cabrillo at 3:30 p.m. Thursday at the Minami Center in the Saints' home opener.
082019 SM RHS tennis 06.jpg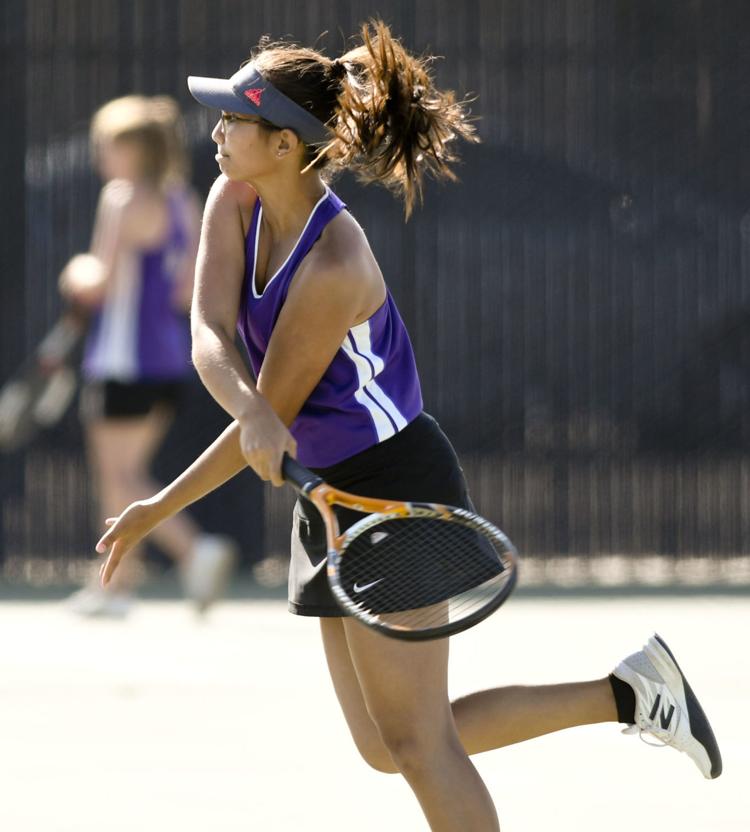 082019 SM RHS tennis 07.jpg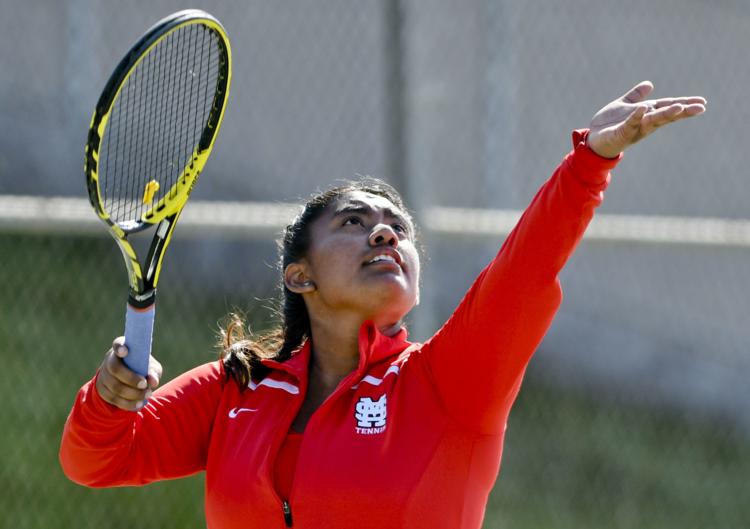 082019 SM RHS tennis 08.jpg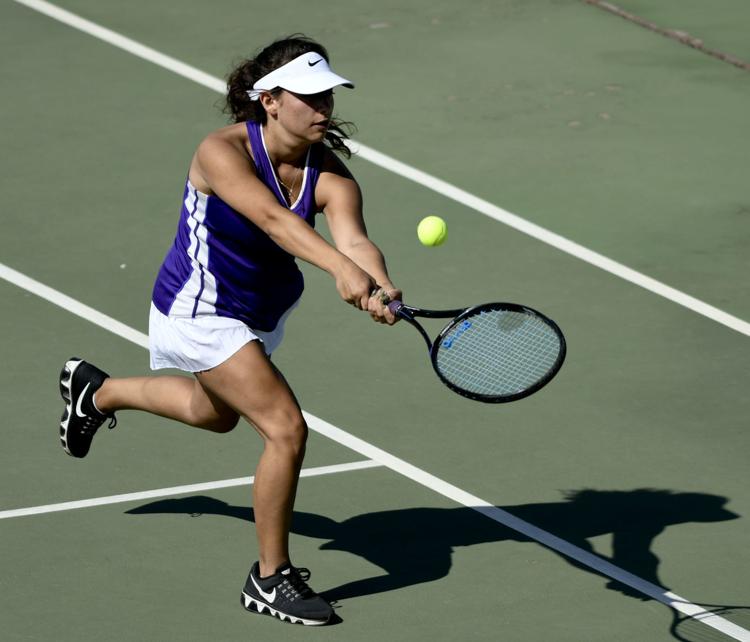 082019 SM RHS tennis 09.jpg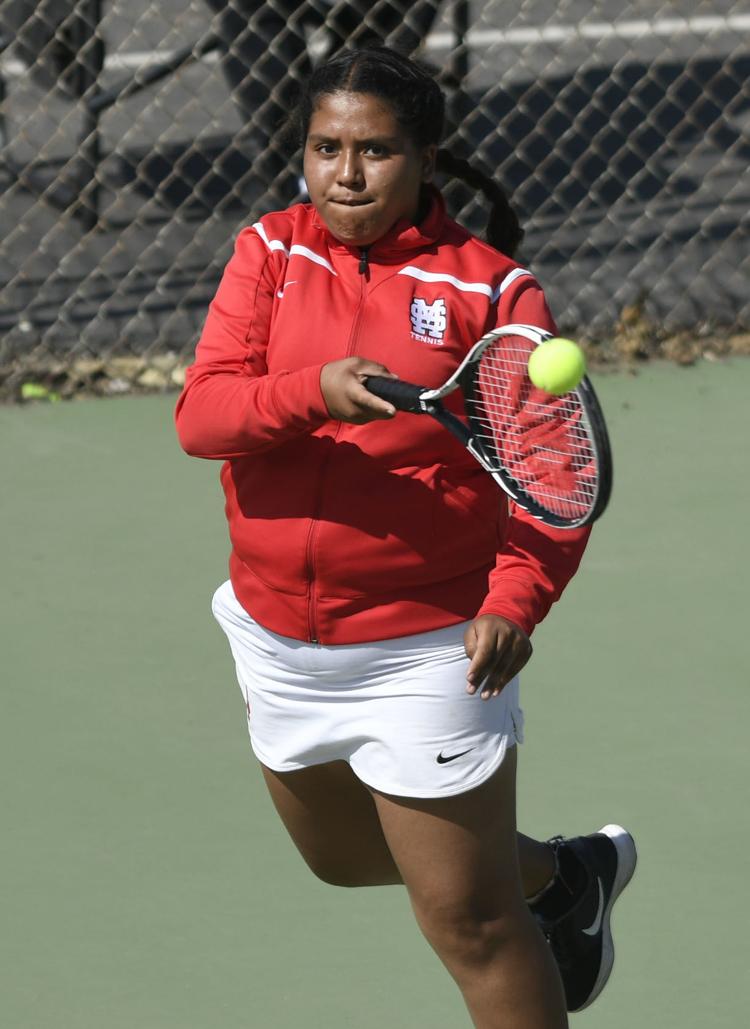 082019 SM RHS tennis 10.jpg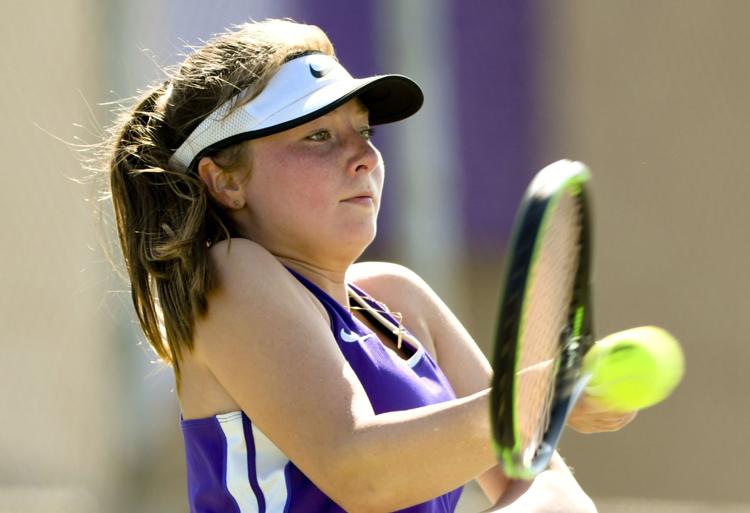 082019 SM RHS tennis 11.jpg
082019 SM RHS tennis 04.jpg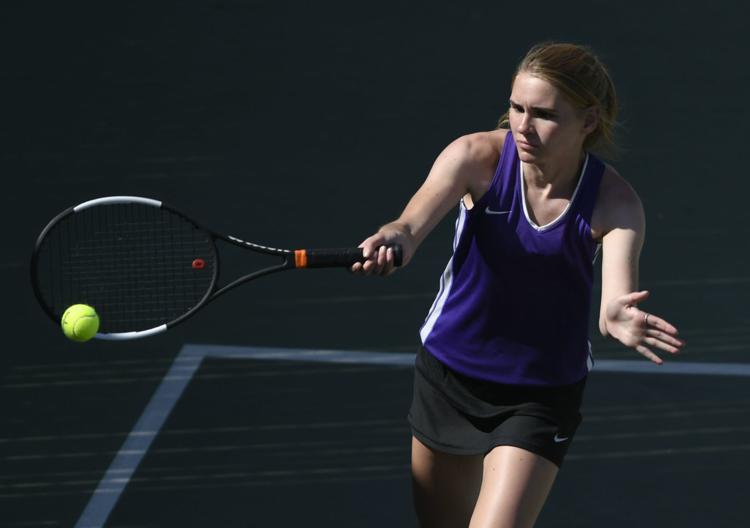 082019 SM RHS tennis 05.jpg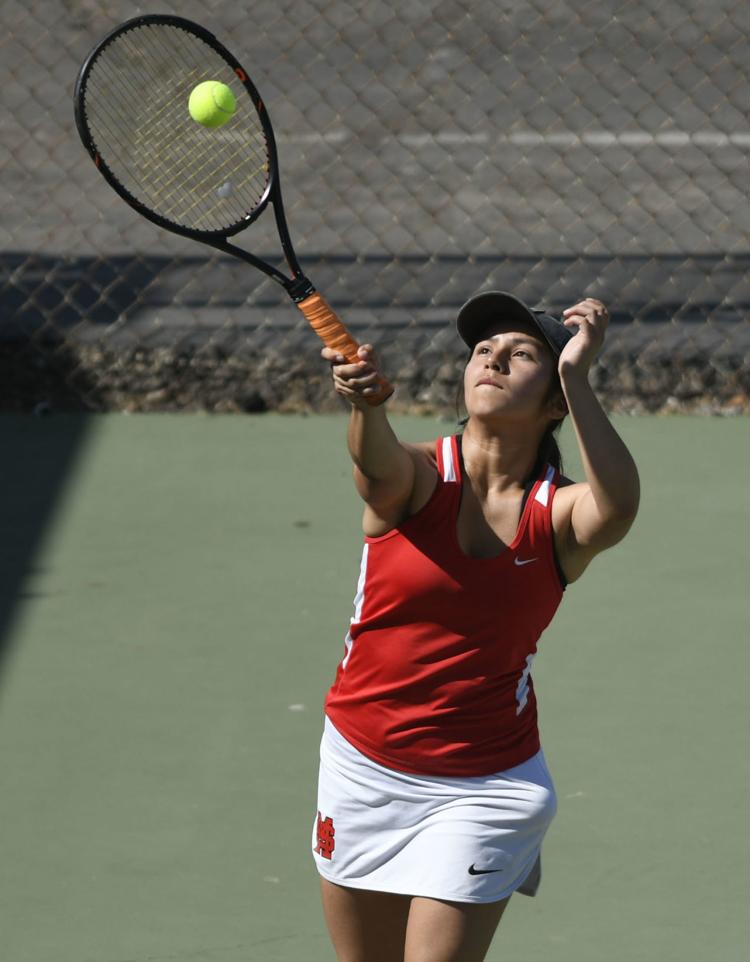 082019 SM RHS tennis 01.jpg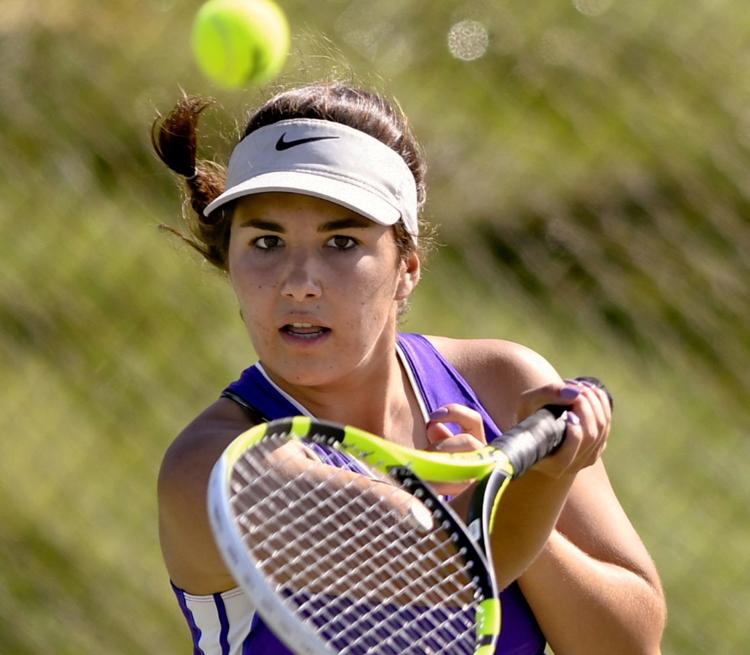 082019 SM RHS tennis 02.jpg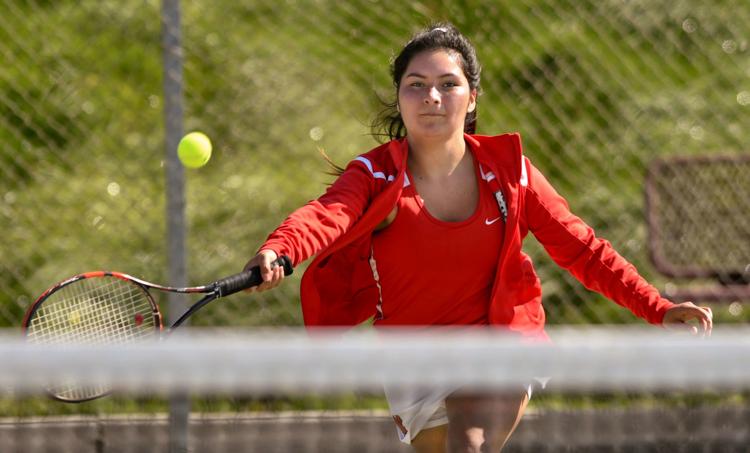 082019 SM RHS tennis 03.jpg