On a blustery Tuesday, the St. Joseph girls tennis team's solid depth was on display again.
Shorthanded, the Knights (6-0, 1-0) beat Righetti (3-3, 0-1) 8-1 at St. Joseph in the Mountain League opener for both teams.
The Knights were without regular No. 4 singles player Shianne Gooley, rested regular doubles player Gowri Sunitha and put Sunitha's regular doubles partner, Eva Datuin, in singles.
They still beat the Warriors handily, though the Warriors put up some good resistance in several matches in which they came up short.
"Shianne's sick, so she didn't play today," said Trish Gooley, Shianne's mother and St. Joseph's coach.
Julia Galloway, who usually plays at No. 5 singles, won 6-1, 6-4 at No. 4 Tuesday. St. Joseph's singles players have lost one match between them this year.
Datuin, playing out of her usual position, added to St. Joseph's 2019 streak of singles wins with a 6-2, 6-0 victory at No. 6 Tuesday.
"This was my first day ever of playing singles," said Datuin.
"It was a good experience, but I'm definitely looking forward to playing doubles again."
We go up and down the 805 to find our POTW for Week Two.
Another good area singles player, this time Delanie Duran, Righetti's No. 1 player, engaged Emily Wilson in some prolonged rallies, but again the hard-hitting Wilson came away with a 6-0, 6-0 win.
That is, Wilson characteristically pummels the ball. She had to change her strategy some Tuesday to deal with the strong wind.
"This is the worst it's been all year," she said.
"But it's the time of year when it usually gets windy. You definitely had to take something off your shots today when the wind was with you and hit the ball hard when it was against you."
You have free articles remaining.
Wilson said, "The weird thing was, the wind was blowing (west to) east, so you didn't have big targets. You couldn't go for the lines. You had to hit in the middle of the court."
Shots often started in one compass direction and wound up in another, thanks to the wind.
The Hancock College football team is heading into the 2019 season with several key returners and several key departures.
St. Joseph singles players dropped 16 games between them. Freshman Michahjuliana Lundberg won 6-0, 6-1 at No. 2 singles, Katelynn Haskell took a 6-2, 6-1 win at No. 3, and Janelle Brickey won 6-2, 6-3 at No. 5.
The doubles sets were much more competitive. With St. Joseph having wrapped up the match during singles play, doubles matches followed an eight-game pro set, no ad format.
Esther Kim and Leanna Maksoudian gave the Warriors their point with an 8-7 (3) win at No. 3 doubles. Righetti's Delaney Blount and Lauren Lopez came within 7-6 after trailing 7-4 at No. 2 against Marlee Hernandez and Gina Rigali, but the St. Joseph pair took the next game for an 8-6 win.
Lunberg and Haskell reeled off five straight games after trailing Duran and Alex Valentine 6-3 in the No. 1 doubles match, and the St. Joseph tandem garnered an 8-6 win.
First-year Rigetti coach Drew Sveiven liked a lot of what he saw from his team.
"I"m proud of how we played. (St. Joseph has) a balanced team," said Sveiven.
"Even when they got far behind, our players never gave up. They tried their best to bring the score back close. Everybody competed."
For Hancock College coach Kris Dutra and his players, it feels like an eternity since they last stepped on the football field to square off ag…
Besides their string of dual match wins, the Knights won the two-day Fresno Sunnyside Tournament last weekend. Now they are heading full on into league play.
"This is the first league match of the season, we have a lot of league matches left so we'll see how it goes," Trish Gooley said as her team was rolling toward another win.
St. Joseph and Righetti will resume their respective Mountain League campaigns with 3 p.m. road matches Thursday. St. Joseph will play at Atascadero. Righetti will play at San Luis Obispo. 
091019 Righetti SJ g tennis 05.jpg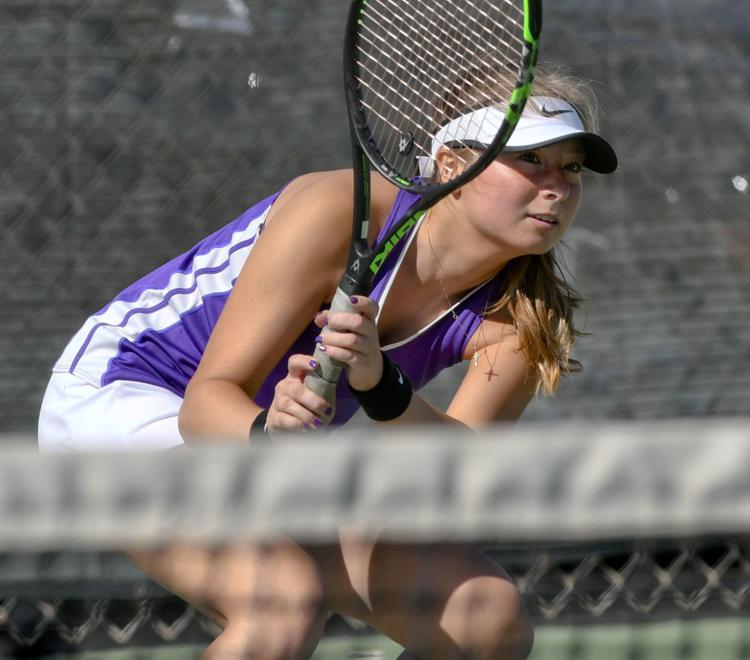 091019 Righetti SJ g tennis 02.jpg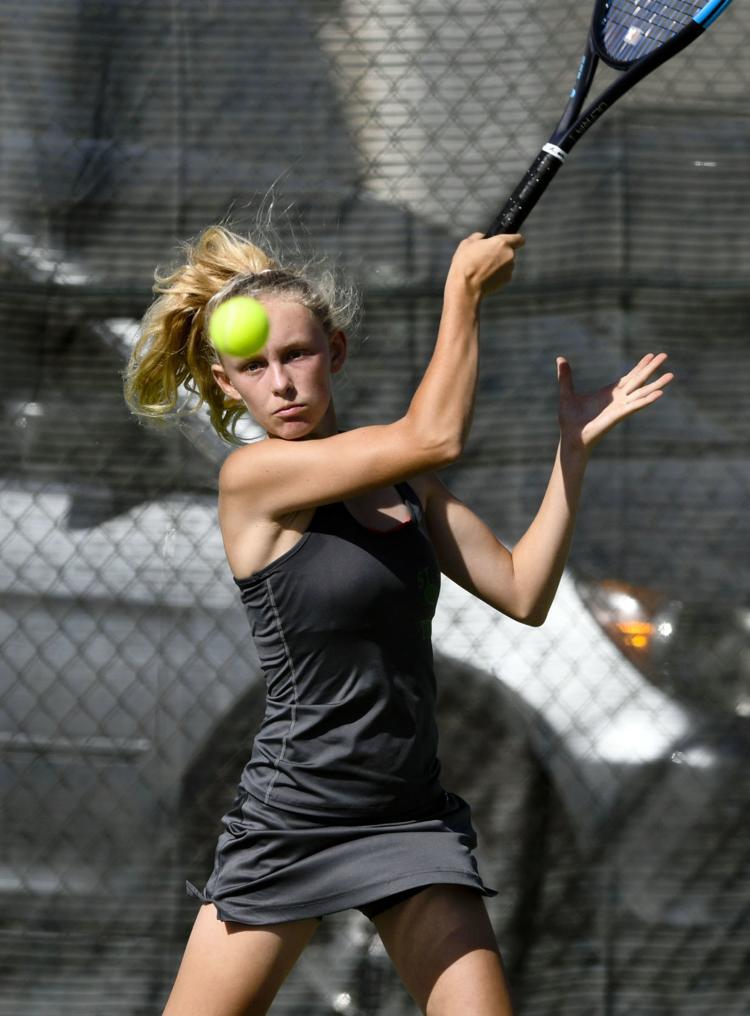 091019 Righetti SJ g tennis 03.jpg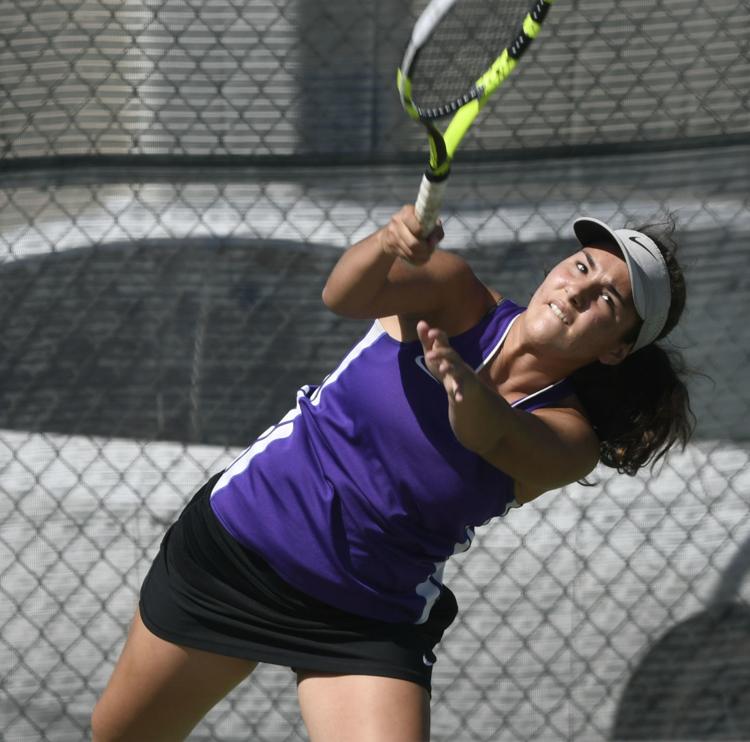 091019 Righetti SJ g tennis 04.jpg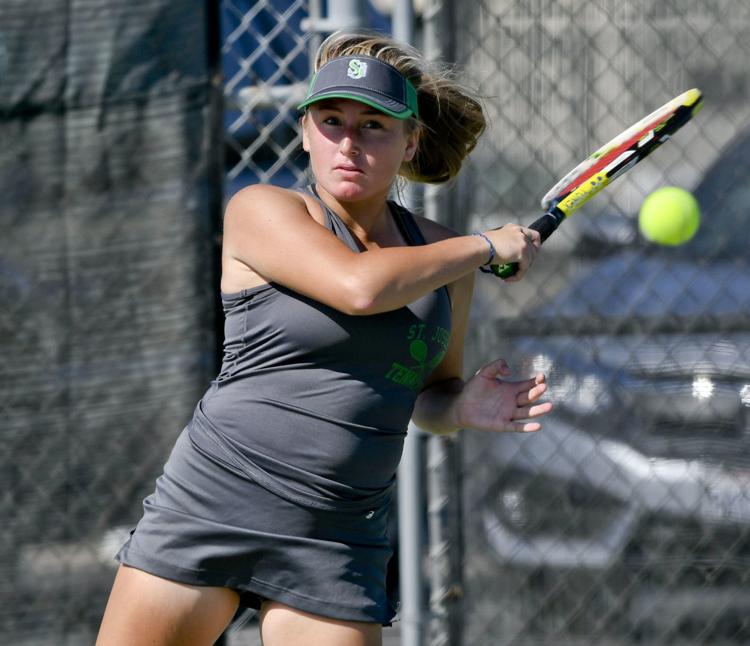 091019 Righetti SJ g tennis 01.jpg
091019 Righetti SJ g tennis 06.jpg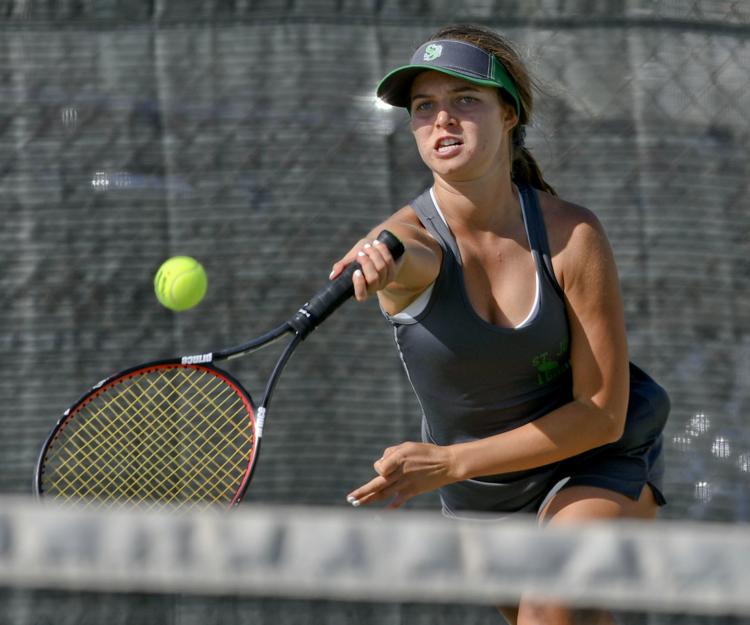 091019 Righetti SJ g tennis 07.jpg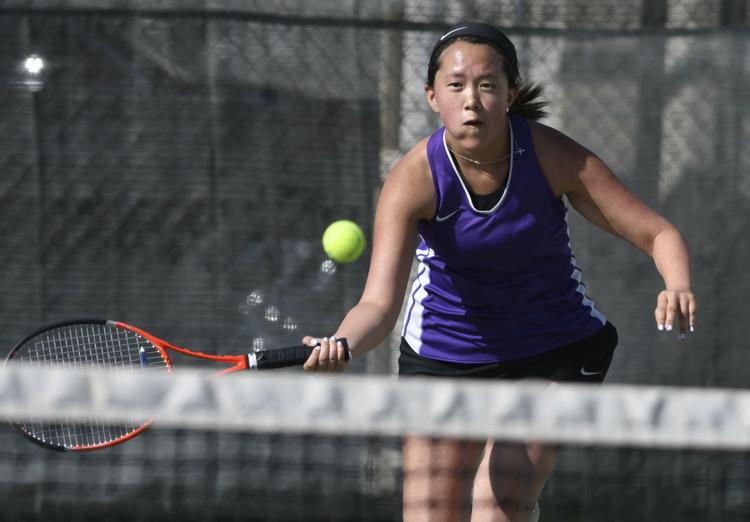 091019 Righetti SJ g tennis 08.jpg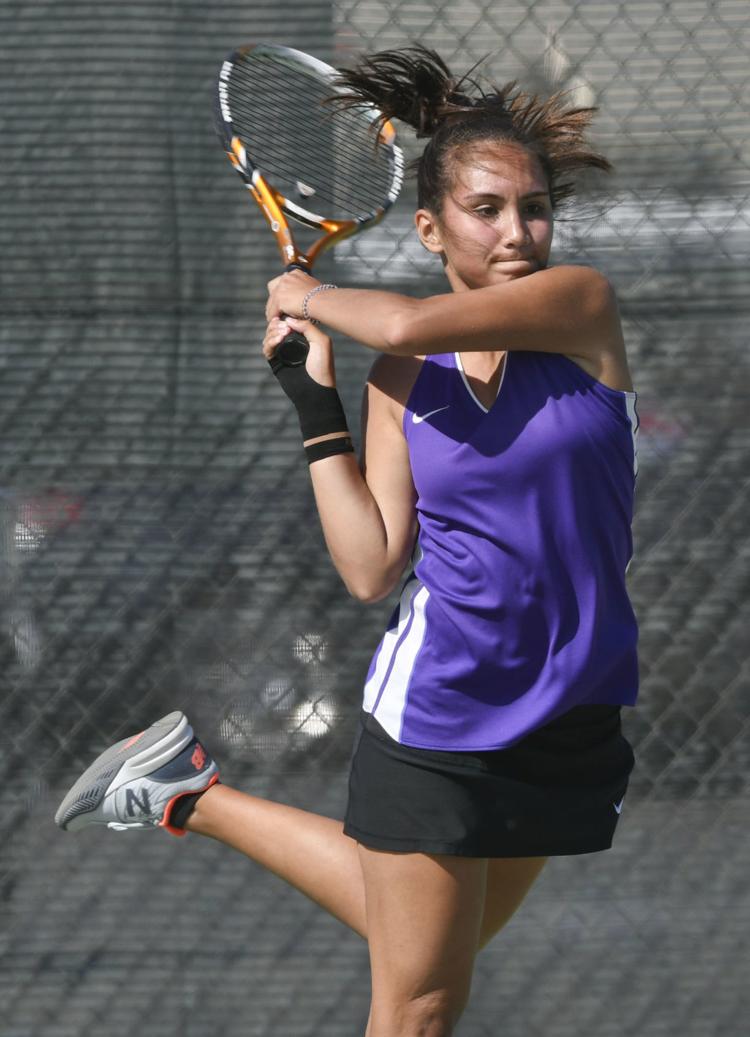 091019 Righetti SJ g tennis 09.jpg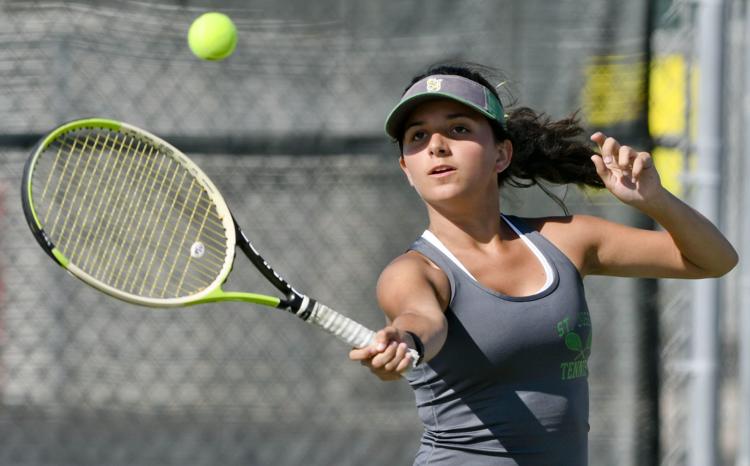 091019 Righetti SJ g tennis 10.jpg