"To be honest, when I was watching Grey's Anatomy, there was an episode where they were fitting people for prosthetics," and that is what Bric…
The Orcutt Academy senior carries a 4.7 GPA and was that school's nominee for the Northern Santa Barbara County Athletic Round Table Male Scho…
As Santa Ynez doubles players Bianca Capasso and Kylie Petersen we're waking off the court following a well-earned 6-4 win to complete a three…
Seniors throughout the nation saw their final high school sports season truncated. Gabby Loui, Sam Ashbrook and Brady Lachemann were three of …
With families and athletes adhering to social distancing Saturday, five Arroyo Grande High School senior student-athletes took part in a mass …
In a recent social media post athletic directors Stephen Field and Russ Edwards stated, "per yesterday's email, the Lucia Mar School District …
"While the time may come when we have to cancel postseason events, today is not that day," CIF Executive Director Rob Nocetti wrote in a media…
The Orcutt Academy boys tennis team was 9-0 in dual matches as of Friday.
The Santa Maria Joint Union High School District announced Thursday that it's canceling or postponing athletic events starting Friday through …
Though there were many deserving athletes at the Northern Santa Barbara County Athletic Round Table luncheon on Monday, two put fourth perform…
The wall keeps growing — the Santa Ynez High School Wall of Honor.
Down two starters, the St. Joseph girls tennis team's bid for the CIF Central Section Division 2 championship came up a point short.
One Santa Maria Valley team that has advanced to a CIF title game will be hitting the road. The other will be coming home. 
Emily Wilson hit a second serve service winner Thursday, and the St. Joseph girls tennis team had officially played itself into the CIF Centra…
The St. Joseph girls tennis team defeated Bakersfield Centennial in the semifinals of the CIF Central Section Division 2 playoffs at the Santa…
Short-handed and playing its first match in awhile Tuesday, the St. Joseph girls tennis team scored a convincing win and moved into the CIF Ce…
St. Joseph beat El Diamante in a second-round CIF tennis match at the Santa Maria Country Club.
Claire Alford winning the Round Table Athlete of the Week award may not have been her top accolade on Monday.
Lompoc running back Sheldon Canley Jr. and Righetti golfer Claire Alford both had one chance to shine last week. Both made the most of it.
Santa Maria High runner Yair Torres has the school record in the three-mile run. He may set a Round Table record for number of Athlete of the …

Miracle-Ear Hearing Aid Center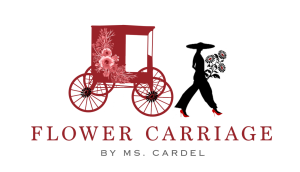 Flower Carriage By Ms. Cardel
A Santa Maria cross country runner and a golfer from St. Joseph High were named Athletes of the Week at Monday's Northern Santa Barbara County…
Morro Bay junior Sierra Redman finished her day of tennis Friday by pounding a service winner.
The top seeds eased into the semifinals on a windy first day of the two-day Ocean League Girls Tennis Finals at the Minami Center Thursday.
The well-traveled Kayla Kling, the ace of the Cabrillo High School girls tennis team, has lived in six states and the country of England in he…
The Santa Ynez Pirates Homecoming week got off to a fast start Tuesday. The Pirates began the day with a 14-4 Channel League tennis victory ov…
After the Round Table season began with five straight football players winning the Male Athlete of the Week honor, there's now a growing strea…