Though Summer Trenkle has been into fitness for as long as she can remember, it took her awhile to transition into competitive bodybuilding.
Though she's new to bodybuilding, it hasn't taken her very long to find success in the sport.
Trenkle participated in her first bodybuilding competition on Jan. 26 at the L.A. Convention Center after she signed up for the NPC Musclecontest Challenge.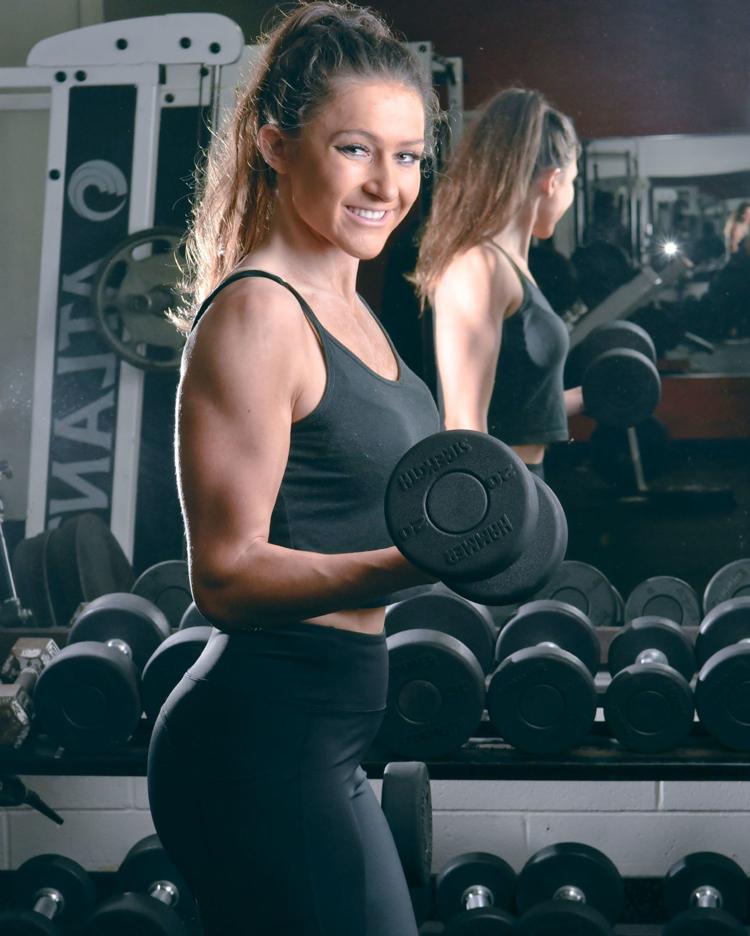 Trenkle took home two first-place trophies, winning the Teen class while also winning her Open division. Not bad for a 19-year-old rookie. 
But Trenkle hasn't put all her energy into becoming a bodybuilder. She's also a full-time student at Cal Poly, studying nutrition science in hopes of becoming a dietitian. 
Trenkle's victories came after a grueling 15-week training regimen while living in a dorm on the Cal Poly campus. She would train during the week at the Cal Poly student rec center, but would workout at the Santa Maria Valley YMCA when she was home visiting with her family, including parents Tim and Kim and her five siblings in Orcutt.
Living on campus at Cal Poly added some difficulty to her bodybuilding. Trenkle's student meal plan made healthy eating a bit complicated. She says she eats vegetables and rice from the student dining hall, but that's it. 
"I would go home every weekend and buy everything that I needed for the week," Trenkle said. "I would prep all my meals at home, then I would take that to school and keep everything in my small fridge in my dorm. I would have to microwave it or just eat cold chicken whenever I needed to."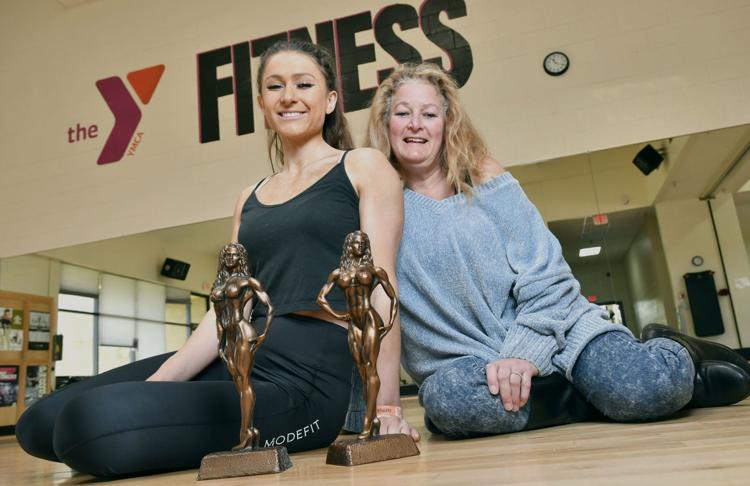 Trenkle says she eats six times a day, complemented by supplements and nutrition bars. 
"In the morning I would drink probiotics to help with digestion. Then I would breakfast, do a cardio session, then a snack, then class," Trenkle said. "Then class again, then lunch, then I'd bring an Rx Bar every day at school as a snack. Then I'd do my main workout then eat a big meal with lots of carbs and protein to replenish all my muscles. 
"Then before bed I'd have a scoop of protein or peanut butter, just so my body would have something throughout the night."
Trenkle works out at the YMCA in Santa Maria while home and would train multiple times a day there before leaving for Cal Poly. 
She eventually grew accustomed to her regimen after seeing it produce results.
"I think there were about 35 girls who entered the competition and they have different classes," Trenkle said. "So I did Teen and Open and won first in both of those classes. The judges chose my physique over everyone in my class."
There were three competitors in the Teen class and Trenkle says there were eight other competitors in the Open division. 
"It was crazy because I was definitely not expecting (to win)," she said. "When I first walked on stage I actually tripped in my heels. That was defeating for me because I didn't think I could recover after making a bit of scene. Everyone said I recovered pretty well though. I wasn't expecting to win first because there were so many girls who looked good."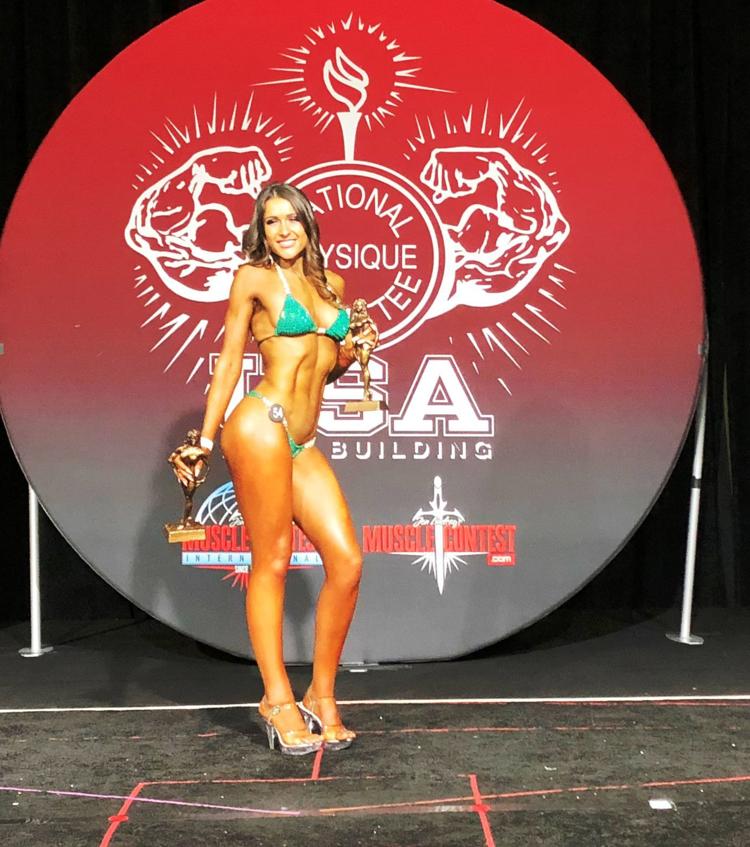 Trenkle's journey to bodybuilding is a unique one.
She was home schooled by her mother Kim and played soccer in her youth. She qualified to enroll as a sophomore at Cal Poly right out of high school. She was among the roughly seven percent of applicants accepted by the school.
She has five siblings. Her brothers and sisters played sports at Valley Christian Academy in Santa Maria. 
"She's always been a real go-getter with everything," mother Kim said of Summer. "What was really cool was that many of the other competitors had people backing them and coaching them. But Summer really had to do this on her own. We have a big family so weren't really able to financially pour money into this. So she had to work on the side and do these things on her own while also taking a full load at Cal Poly. It's pretty impressive that she could do all that."
Trenkle also earned her personal training certificate. 
"I'm really beyond proud of her for that," Kim says, nothing that there was some adjustment in her daughter competing in bodybuilding. 
"When I really got into it and saw the different competitions, I saw it was a cool thing. I wasn't on board from the start," Kim said.
Kim says religion plays a strong a strong role within the family and initially there was some hesitation over Summer competing in a sport like bodybuilding, especially with athletes being judged while show off most of their body.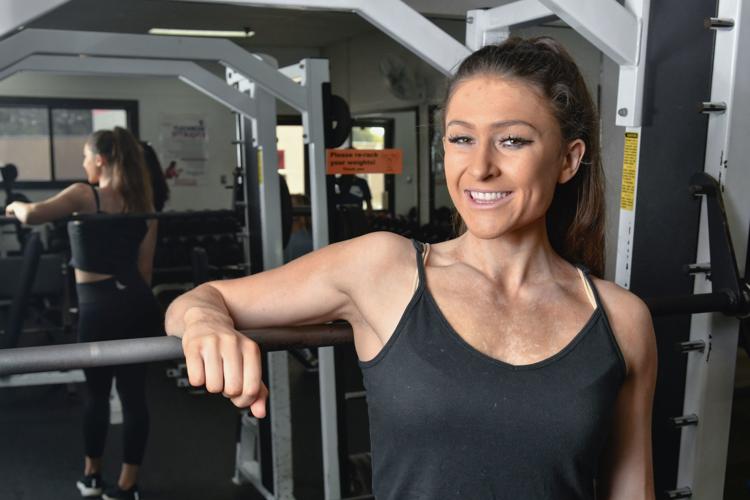 "There was a time in the fall when I wasn't sure," Kim said. "When she wanted to do the bikini, I had a hard time with that, and so did Tim."
But, as a mother, Kim decided to support her daughter's interest, an approach that brought the two closer together.
"I stood alongside her and told her that I don't care what other people think or say. Mainly because I saw how hard she was working," Kim said. "I wanted her to know that we were behind her no matter what. People have to know the hole story of how hard she works toward this and that it's her dream. It's her desire. It was neat when I came on board, I wanted to be there for her and our relationship grew stronger than ever."
Summer says she intends to complete her education at Cal Poly while also competing. With her win last month she's qualified for the NPC Nationals later this year. 
"I'm working toward Nationals," Trenkle said. "I'll either compete in March or April next. I definitely plan on getting my pro card this year. I'm definitely going to continue doing this. Having this in my life helps me stay committed and determined. It'll be a challenge to balance it all."