Not too long ago, that seemed unfathomable. 
On Sept. 27, after a 28-14 loss to Lompoc, the St. Joseph football team was 2-3.
The Knights had just suffered their third straight loss. They haven't loss since.
The Knights' current five-game win streak started a week after that loss to Lompoc. St. Joseph routed Pioneer Valley 40-0 on Oct. 4. They then went on the road to San Juan Capistrano and handed St. Margaret's its only loss of the year in a 35-24 win. A week later, they started league play with a 21-20 win over Paso Robles. Then there was the 21-14 win over Arroyo Grande and, finally, last week's 22-7 home win over rival Righetti.
Five weeks. Five games. Five wins.  
Coach Pepe Villasenor said the reason for the turnaround is simple: Belief.
He and his staff, Villasenor says, never veered from their original game plan and philosophy. The players, meanwhile, continued to buy in. 
Alex Sutton has been doing this for years. Naylea Calderon is fairly new to her craft. Either way, both were first-time Athlete of the Week winners during Monday's Northern Santa Barbara County Athletic Round Table luncheon at Giavanni's Pizza in Orcutt.
"It's clearly about preparation and the young men believing in themselves and believing in the process," Villasenor said. "I know we had a little skid there where we had dropped three games. That was due to some injuries and not being disciplined. But, at the end of the day, if our young men can trust the process and not think about what the goals are at that moment, but where we want to be--they realize what they can accomplish.
"The truth is, though, we're not done. We aren't where we want to be."
You have free articles remaining.
Register for more free articles
Stay logged in to skip the surveys
Senior quarterback Hunter Barnhart has been instrumental in the Knights' resurgence. He's gone 5-1 in six starts this year. 
Did Villasenor being to second guess himself after that third straight loss? Not a chance, he says. 
"You have to stick with the plan," said Villasenor. "You have to. The players and the coaches, if you know you're doing the right things and you continue that--regardless of the outcome--you have to keep on."
Michael Madrigal, a senior linebacker and one of the emotional leaders of the team, fully bought into that mindset.
"I definitely saw this happening," Madrigal says of the team's turnaround. "Believe in your guys and believe in the process. It's how you respond. No matter what, you're going to mess up. I'm going to mess up, our offense is going to mess up, we're going to have bad games. But it's how you respond. Response is the key and you have to be there mentally."
Now the Knights are Mountain League champions for the second year in a row under Villasenor, who's also defeated Righetti both times for those league championships. 
Friday night, Villasenor will go after another milestone: His first playoff win. 
In 2018, after claiming the league title and going 8-2 in the regular season, St. Joseph was knocked out of the CIF Central Section Division 1 playoffs by Fresno Bullard. This time the Knights are in Division 2 and will host Fresno Sunnyside in the first round. Sunnyside is 6-4 on the year after going 5-0 in the North Yosemite League. The Wildcats are ranked No. 350 in the state according to Maxpreps. St. Joseph is No. 189.
110119 Righetti SJ football 05.jpg
110119 Righetti SJ football 01.jpg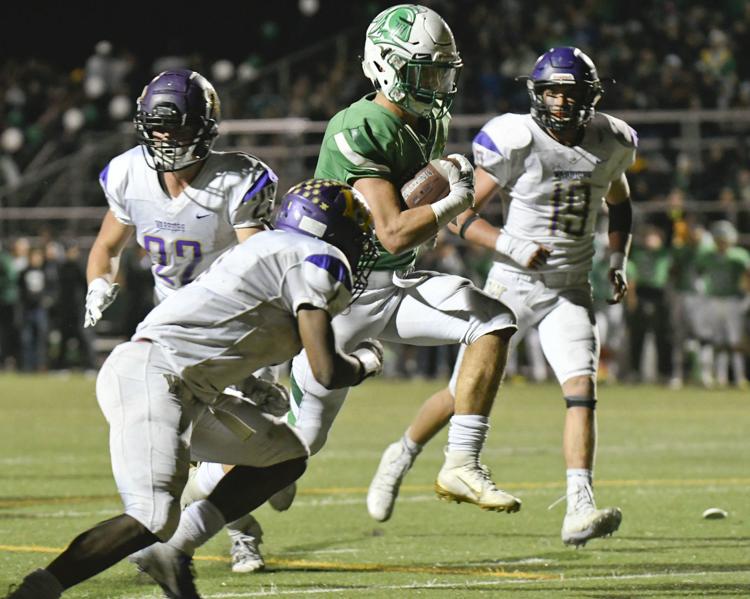 110119 Righetti SJ football 02.jpg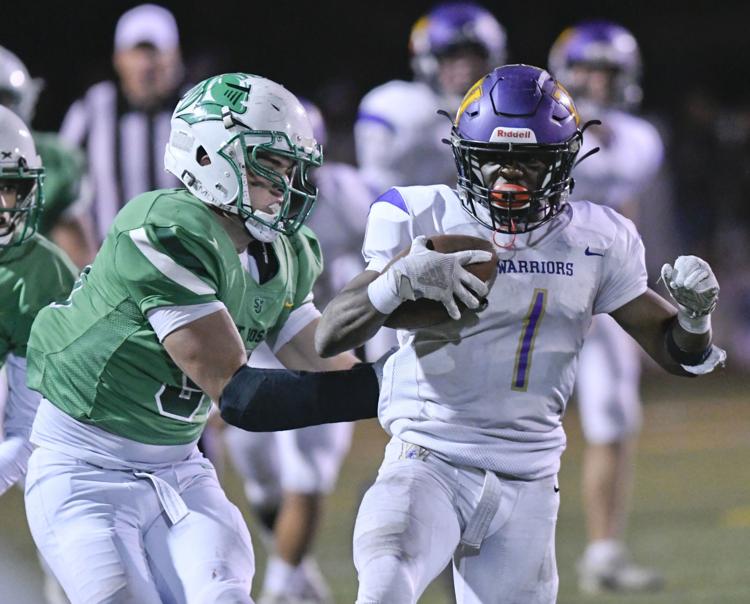 110119 Righetti SJ football 03.jpg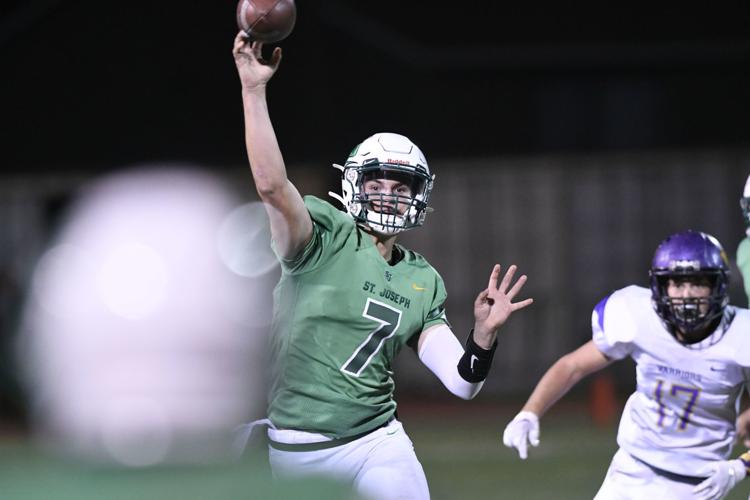 110119 Righetti SJ football 04.jpg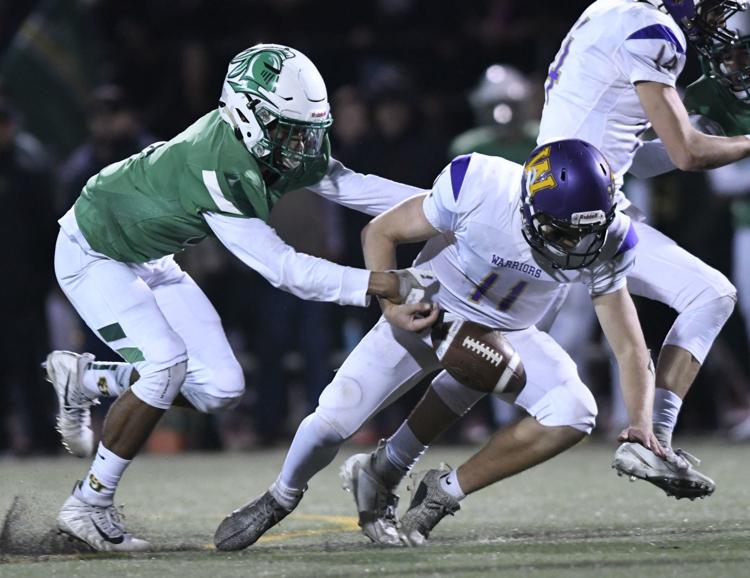 110119 Righetti SJ football 06.jpg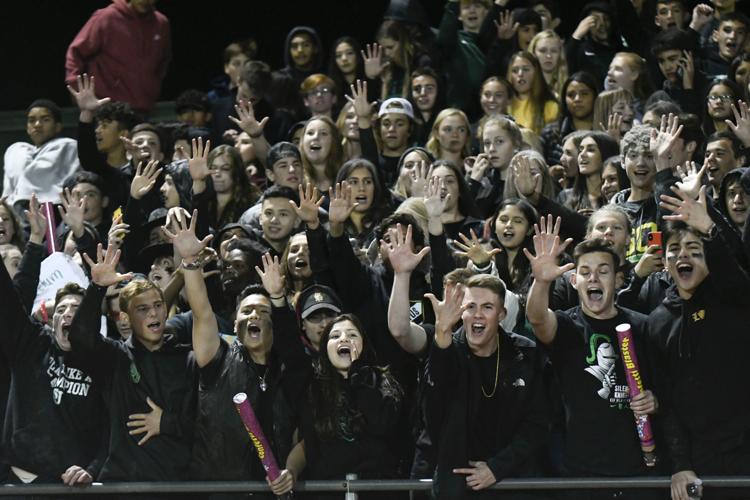 110119 Righetti SJ football 07.jpg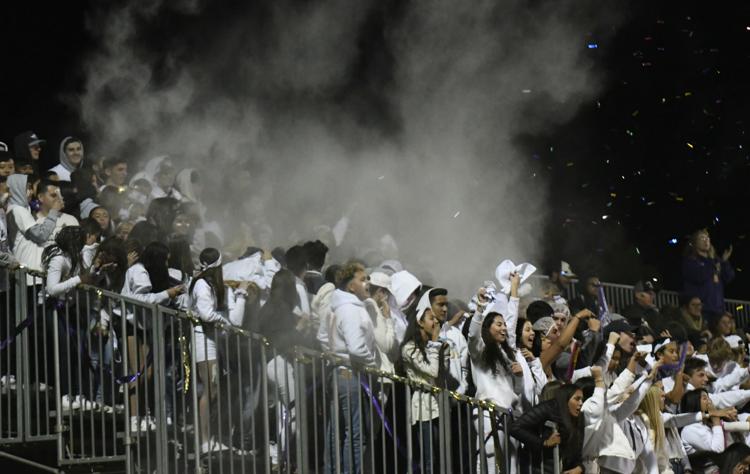 110119 Righetti SJ football 08.jpg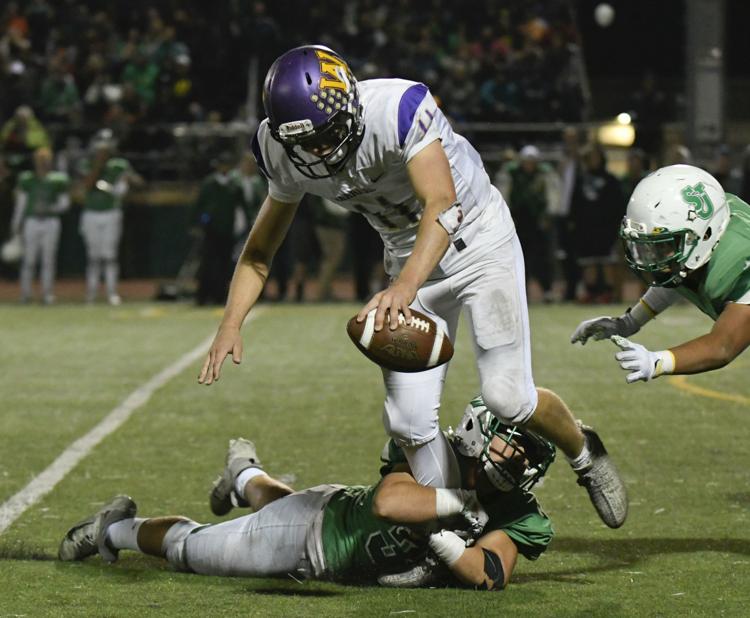 110119 Righetti SJ football 09.jpg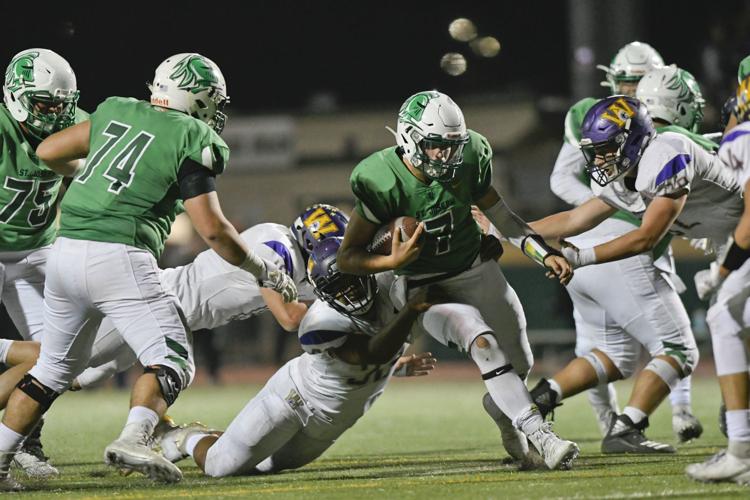 110119 Righetti SJ football 10.jpg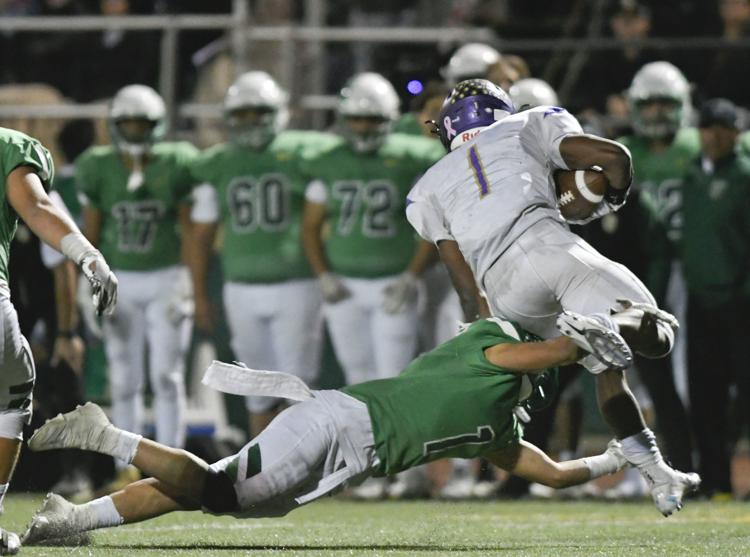 110119 Righetti SJ football 11.jpg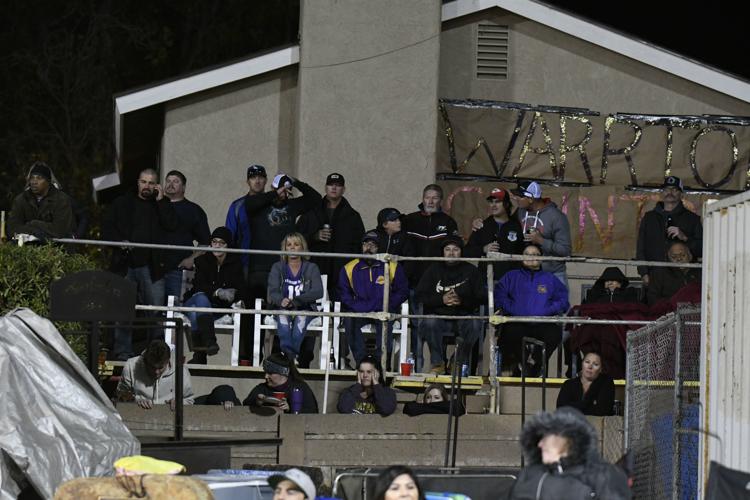 110119 Righetti SJ football 12.jpg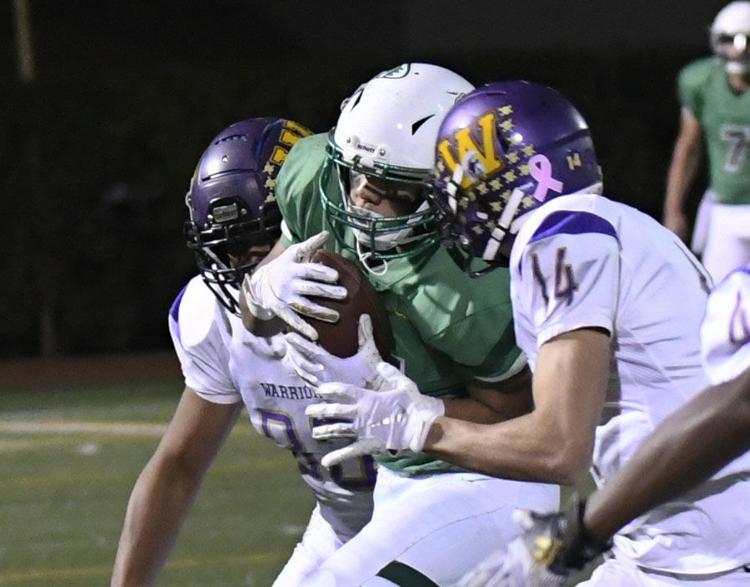 110119 Righetti SJ football 14.jpg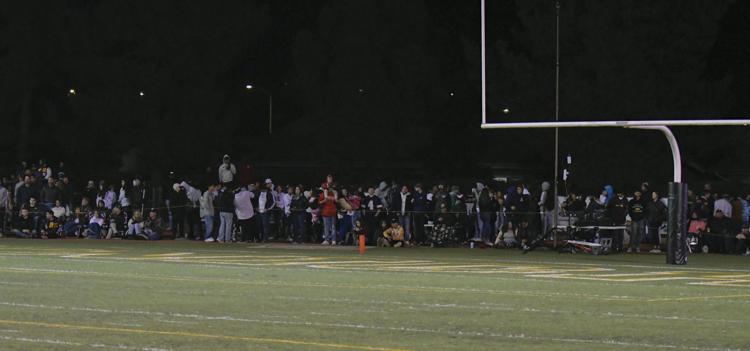 110119 Righetti SJ football 15.jpg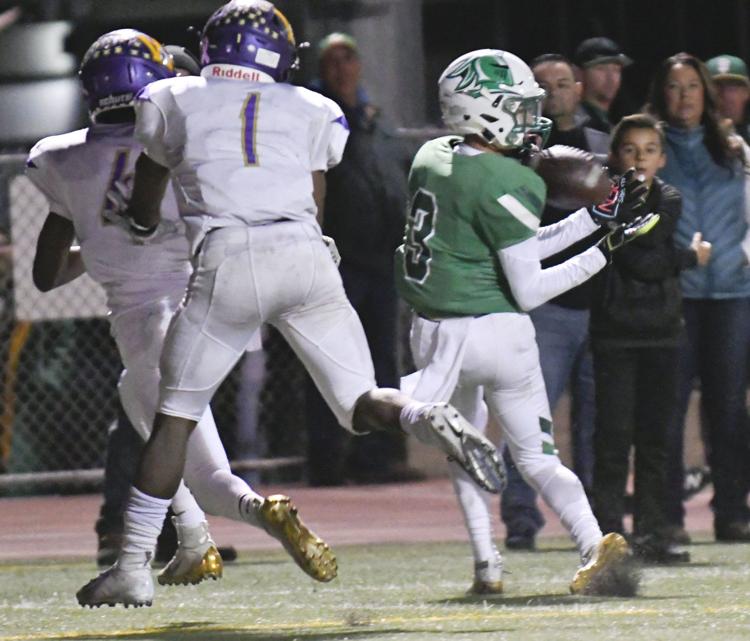 110119 Righetti SJ football 16.jpg
110119 Righetti SJ football 17.jpg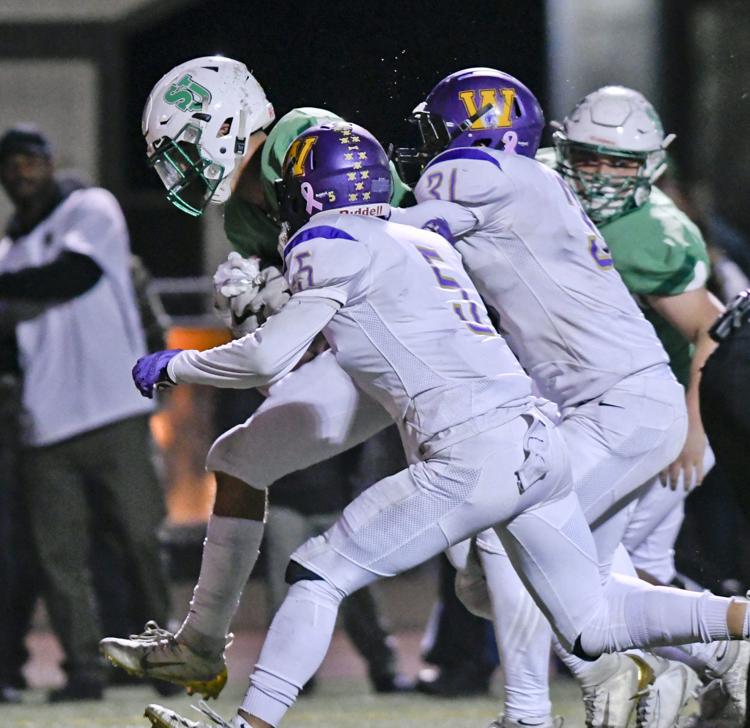 110119 Righetti SJ football 18.jpg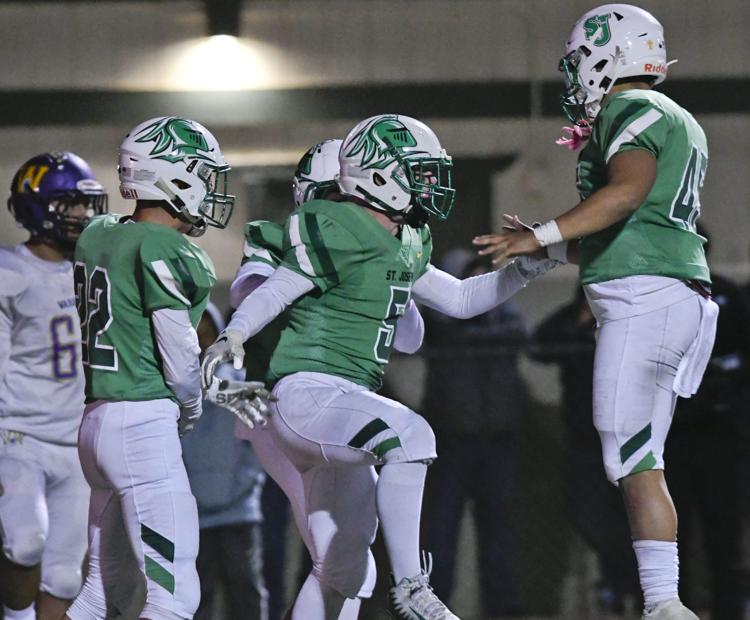 110119 Righetti SJ football 19.jpg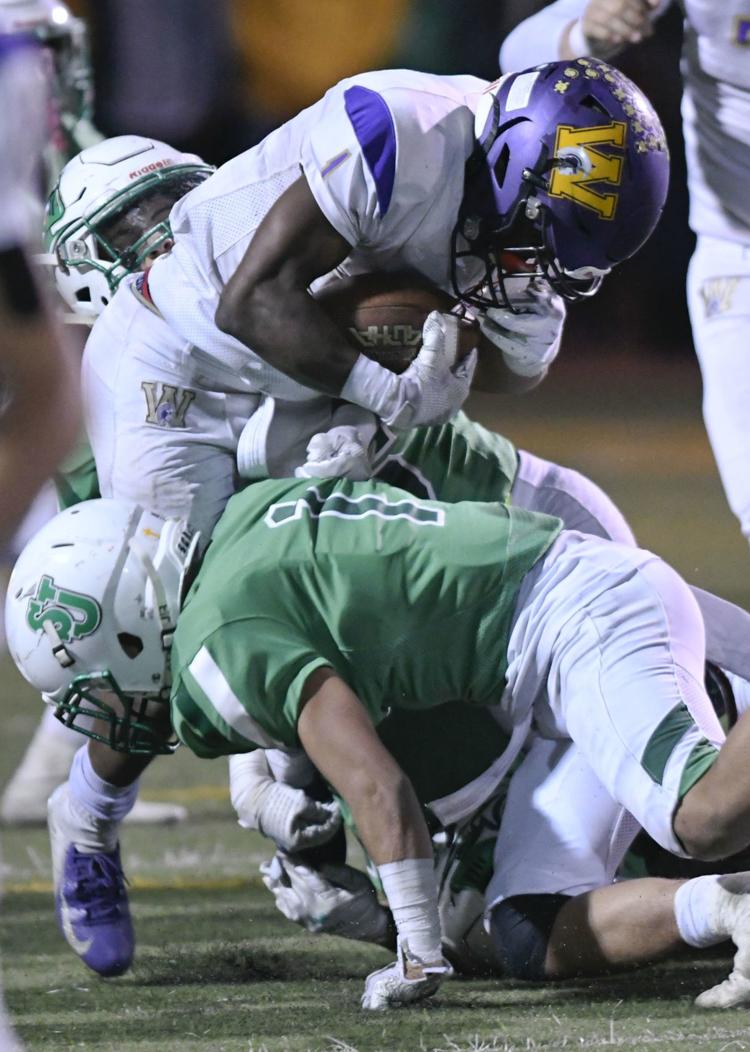 110119 Righetti SJ football 20.jpg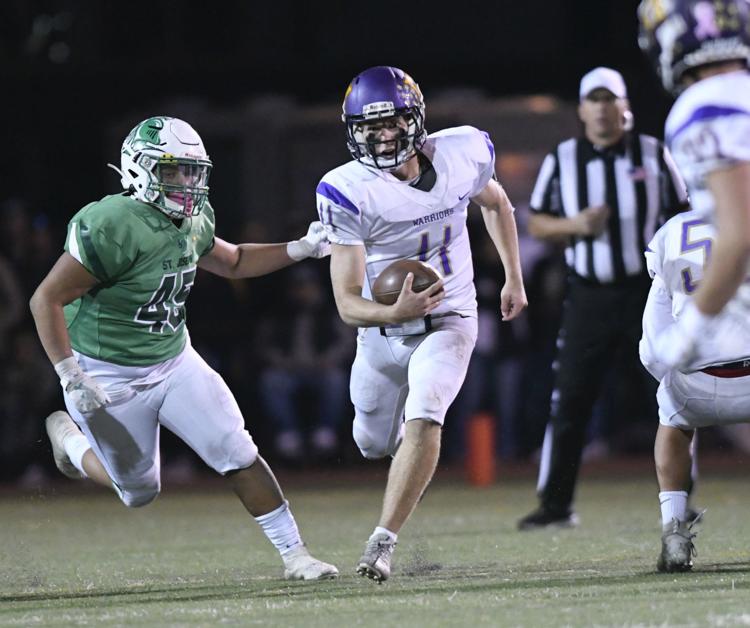 110119 Righetti SJ football 21.jpg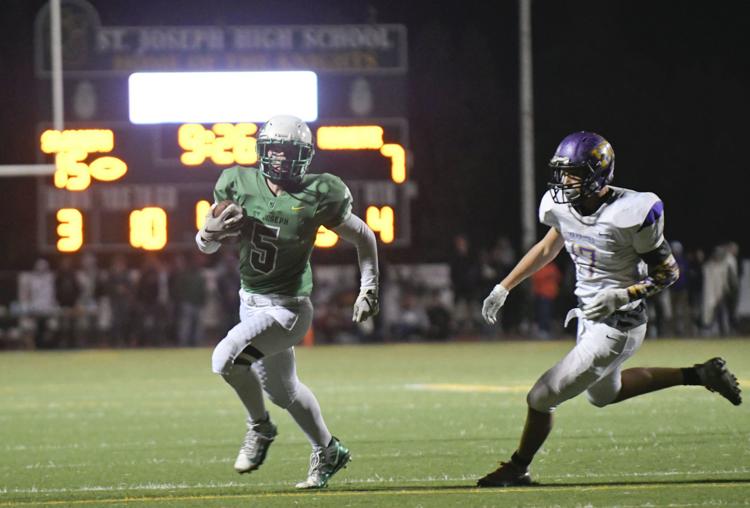 110119 Righetti SJ football 22.jpg