Winning was secondary Wednesday night, said Xiao Gin and Ashley Daugherty. Still, they said, it was nice to win.
"It's always nice to play the game," Gin, an Oregon State signee who pitched for San Luis Obispo in high school, said after her North team defeated the South 5-0 at Hancock College in an abbreviated second annual area North-South Softball game.
Daugherty, a Texas A&M signee who pitched Templeton to the 2019 Central Section Division 3 championship, didn't allow a hit in her four innings of work. Gin came on in the top of the fifth, gave up a lead-off single to Emma Holt of Arroyo Grande, and that was it for the South offense. The game ended after the top of the fifth.
The North was the designated home team. Claire Lohayza of Atascadero, on a ground out in the first inning and a single in the third, drove in two runs for the North. Lya Abel of Paso Robles and Sammi Godfrey of San Luis Obispo had an RBI apiece for the North. The other North run came on a wild pitch.
All proceeds from the game - a raffle and a silent auction were held - were designated toward benefiting Stevie Wisz and her family. Wisz is a Righetti graduate who played for the 2019 UCLA Women's College World Series championship team, and her battle against heart disease has gained national attention. She is scheduled for open heart surgery on Friday.
Wisz threw out the first pitch (actually, she made two pitches) in front of an overflow crowd.
The North team consisted of players from San Luis Obispo High School northward in San Luis Obispo County. The South squad consisted of players from Arroyo Grande southward. The game was strictly for graduated seniors.
The game of softball has always given Stevie Wisz purpose. 
Gin and Daugherty both said they watched on TV as No. 2 UCLA defeated Oklahoma two games to none to win the WCWS championship. "It was exciting," said Gin.
Daugherty said she came back to earth pretty quickly after Templeton won the Division 3 title.
"It was a great feeling, for sure," Daugherty said of Templeton winning the Division 3 championship. "But then you have to come back and put in the work over the summer."
Gin jump-started the North offense with a lead-off double in the first against Holt, a lefty who was the South starter. The next batter, Abel singled her home.
Daugherty made it three straight North hits to start when she beat out an infield single. Abel subsequently raced home on a wild pitch. Daugherty ultimately came home when South catcher Kerriann Aguilera's (Arroyo Grande) only play on a Lohayza bouncer was to first.
You have free articles remaining.
Register for more free articles
Stay logged in to skip the surveys
The North scored two unearned runs in the third against South reliever Lisette Hernandez of Righetti. Daugherty, the lead-off batter, reached base on an error. Lohayza ultimately singled her home from second.
It may go down in UCLA sports lore as "The slide."
Bailey Crawford (Atascadero),drew a walk after the Daugherty infield hit. She eventually came home on a Sammi Godfrey (San Luis Obispo) ground out.
Daugherty, throwing mostly fastballs, struck out nine. She walked three and hit a batter.
She didn't show any rust. Daugherty didn't really allow herself any time to get rusty.
"After our last game (the Division 3 win), I've pitched all summer for a club team in the Houston area, about two hours away from Texas A&M," said Daugherty.
"I'll go back there and pitch some more this summer."
Gin graduated early from San Luis Obispo so she could begin spring semester college coursework.
"I took two classes at Cuesta College, and I'm taking three more online this summer so I can have enough credits," to become eligible to pitch for Oregon State, said Gin.
"I've been able to see the campus. It's a beautiful campus."
Gin, who singled in the second inning, was the only player with multiple hits. She made a nifty catch for the last out of the third inning. Gin, the North's starting second baseman, gloved the ball on the shallow outfield grass with her back to the plate. She bobbled the ball briefly but then snagged the ball again for the catch. 
061919 All-Star softball 09.jpg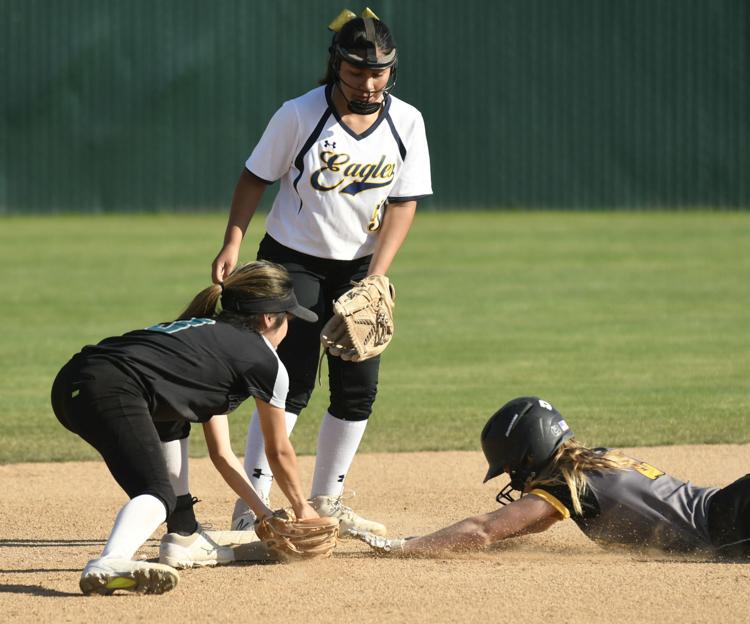 061919 All-Star softball 10.jpg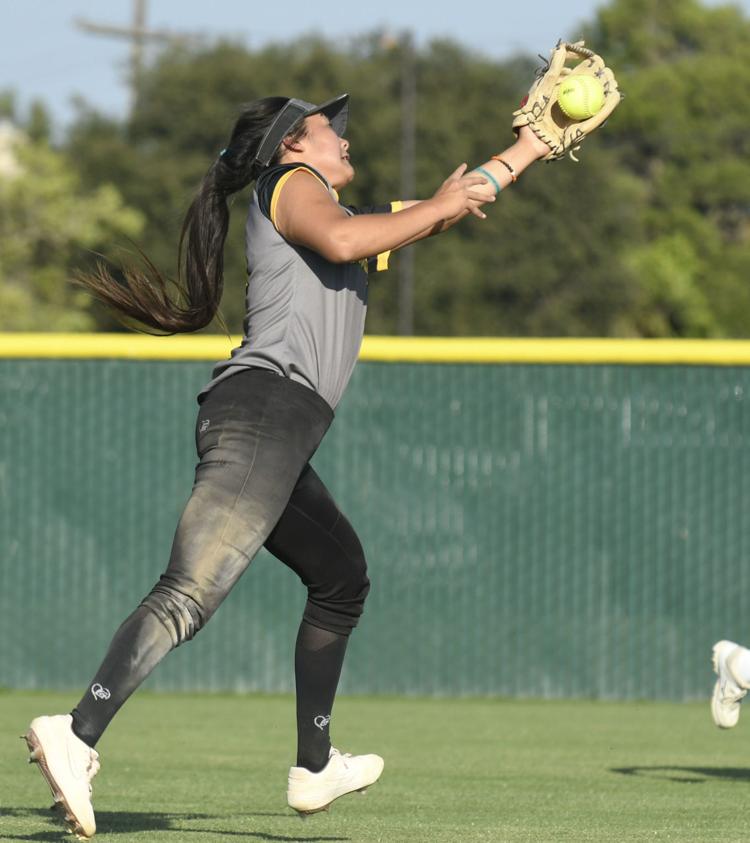 061919 All-Star softball 11.jpg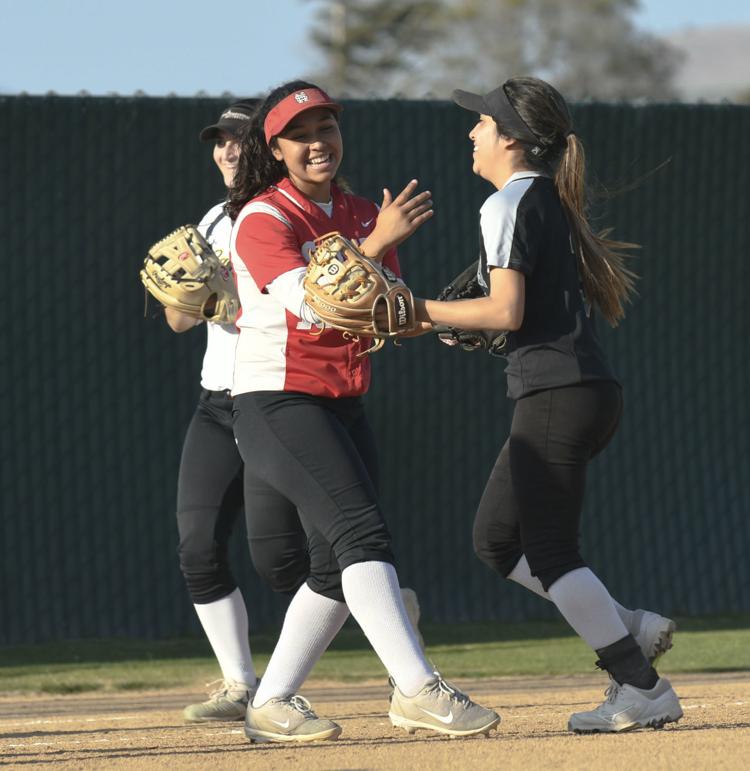 061919 All-Star softball 01.jpg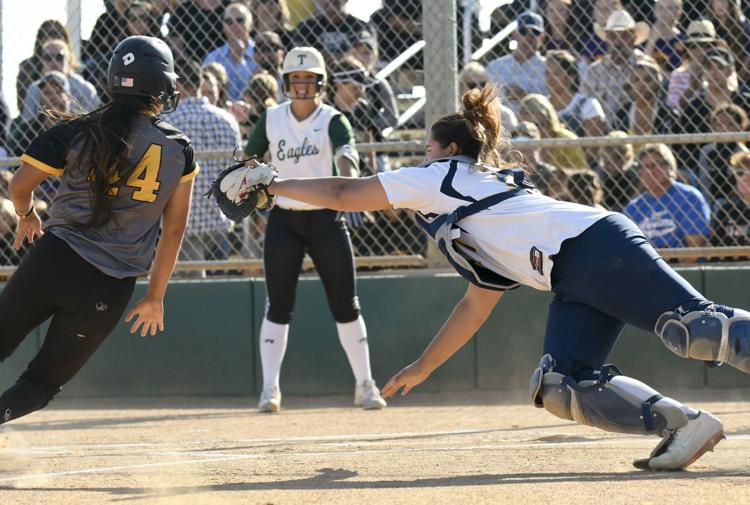 061919 All-Star softball 02.jpg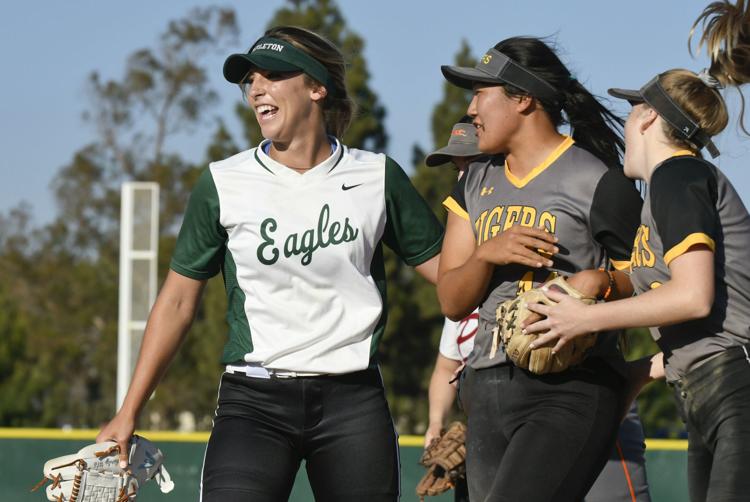 061919 All-Star softball 03.jpg
061919 All-Star softball 04.jpg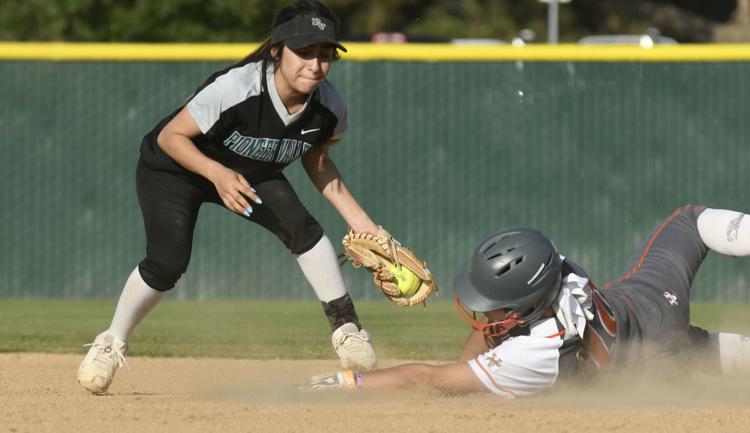 061919 All-Star softball 05.jpg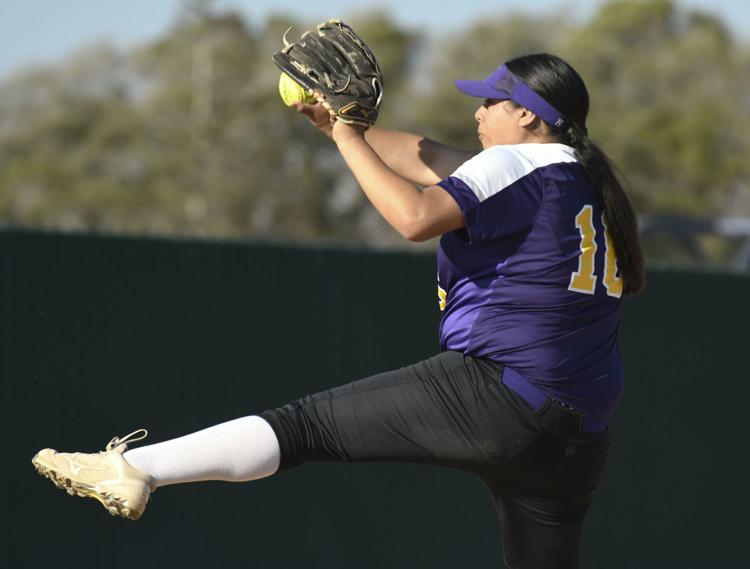 061919 All-Star softball 06.jpg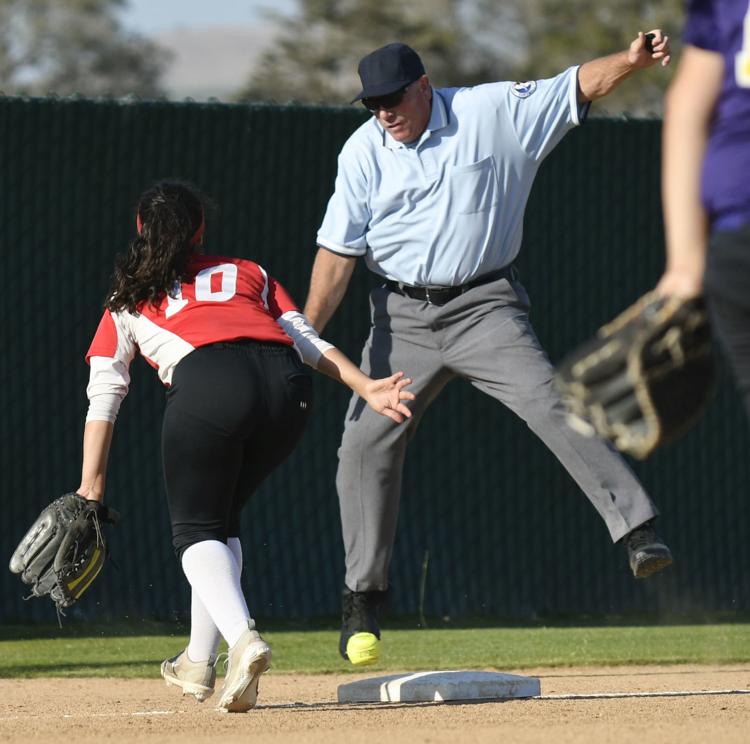 061919 All-Star softball 07.jpg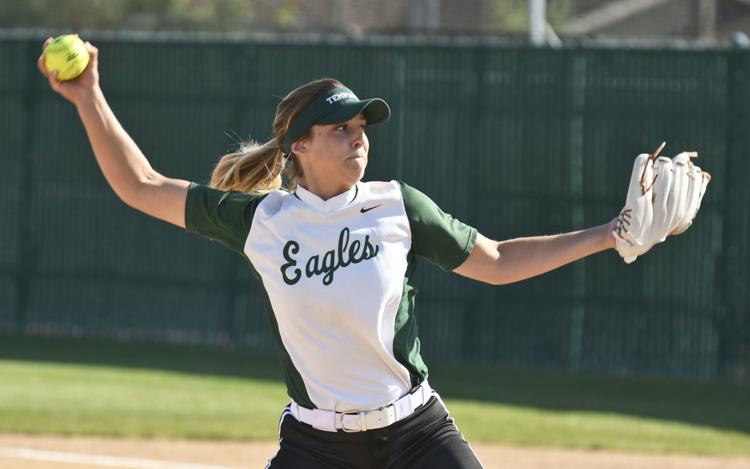 061919 All-Star softball 08.jpg