The World Series championship returned to Dodger Stadium Monday night.
Only it's not the World Series title most Dodger fans were hoping for, though Central Coast sports fans were just as excited to see it.
Members of the UCLA softball team, which beat Oklahoma in the College World Series earlier this month, were honored before the Dodgers' game against the San Francisco Giants Monday night.
Two of the Bruins in attendance were Righetti High grads, including the one chosen to throw out the ceremonial first pitch.
Former Warrior Stevie Wisz was invited to throw out the first pitch by Dodgers closer Kenley Jansen. Both Wisz and Jansen have battled heart disease.
Wisz is scheduled to undergo her third open heart surgery Friday.
Righetti High grad Jacqui Prober, who scored the run that clinched the Bruins' national title in walk-off fashion, also was honored at Dodger Stadium Monday night as part of the UCLA team.
2019: San Francisco Giants vs Los Angeles Dodgers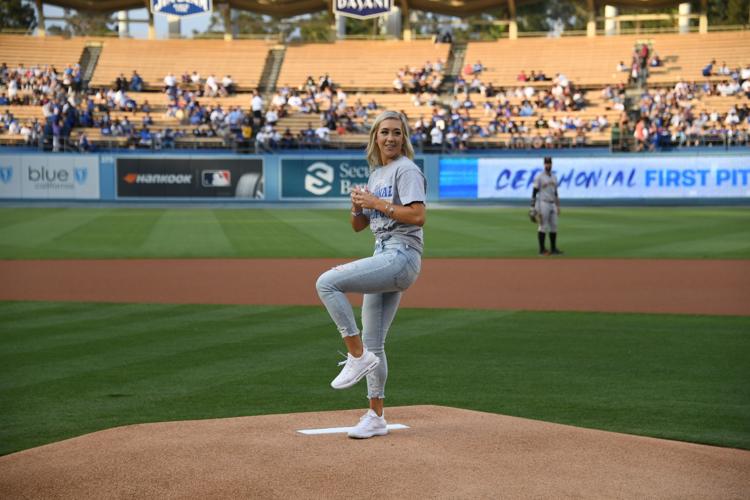 2019: San Francisco Giants vs Los Angeles Dodgers
2019: San Francisco Giants vs Los Angeles Dodgers
2019: San Francisco Giants vs Los Angeles Dodgers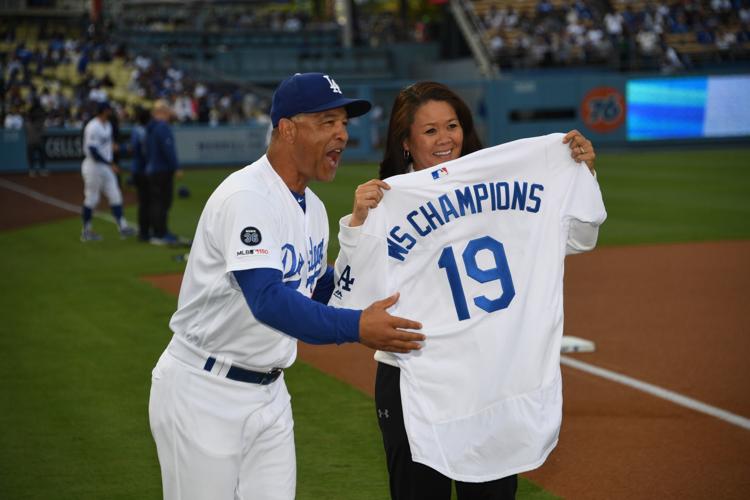 2019: San Francisco Giants vs Los Angeles Dodgers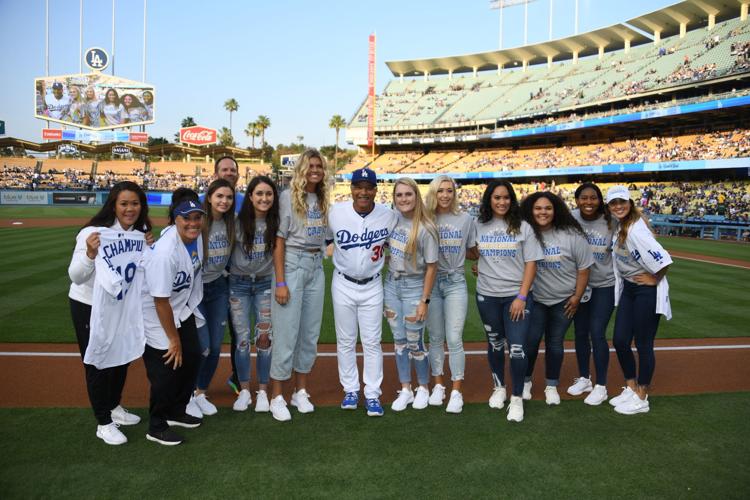 2019: San Francisco Giants vs Los Angeles Dodgers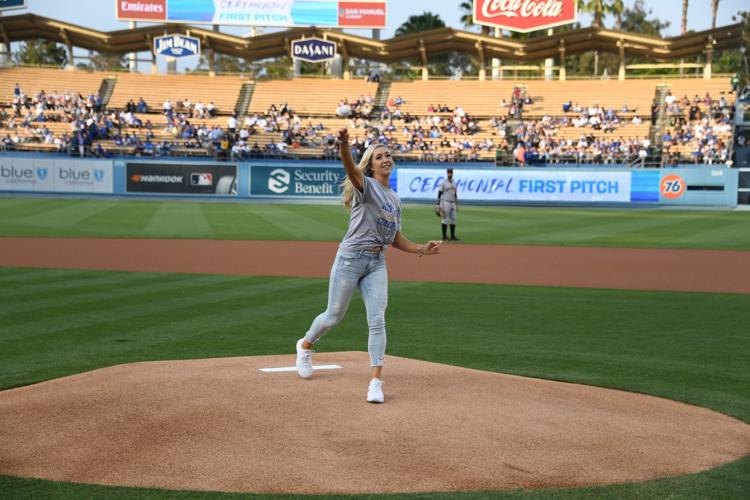 2019: San Francisco Giants vs Los Angeles Dodgers