Upon transferring to her sister Stevie's former school, defending NCAA national softball champion UCLA, Delanie Wisz immediately made a big impact.
She homered twice in her debut for the Bruins earlier this month and drove in three runs as UCLA opened defense of its national title by beating Cal State Bakersfield 14-0. The game was called after five innings because of the run rule.
UCLA, the top-ranked team in the country, is 15-0.
Delanie Wisz is 13-for-36 (.361) on the year, with three home runs, three doubles and eight RBIs. She's second on the team with 10 walks and has played in all 15 games for the Bruins.
Stevie Wisz, who was diagnosed at age 1 with aortic stenosis, a narrowing of the aortic valve opening, delayed her third open-heart surgery to deal with the condition so she could finish her senior year with the Bruins. She is now a national champion.
The surgery, in which Stevie received a new pulmonary valve from a donor after her own pulmonary valve was moved to her aortic location, was a success and, "I talk with Stevie every day," Delanie Wisz said.
Stevie and Delanie Wisz both played their high school softball at Righetti. Stevie was a sophomore for the 2013 Righetti squad that won a CIF Southern Section divisional title under Scott Nickason. 
Delanie Wisz is a junior at UCLA now. She played for Loyola Marymount University before transferring.
The Lions finished 40-21 in 2019 and just missed successfully defending their 2018 National Invitational Softball Championship title, bowing out in three games of the double-elimination tournament.
Wisz led the team in home runs with nine, sacrifice flies with six and was a Second Team All-West Coast Conference selection. Still, she decided to leave.
You have free articles remaining.
"The reason I transferred to UCLA was because the previous school I was at (LMU) had a toxic softball environment and I needed to do what was best for my mental health as well as my happiness," Wisz told the Times.
Regarding the Delanie Wisz transfer, an LMU spokeswoman said in an email to the Times, "LMU wants all student-athletes to achieve their goals, both academically and in their chosen sport. The university understands the many factors that may lead to a student's decision to transfer, but ultimately encourages students to pursue the path best suited to their needs."
The adjustment to UCLA has been a process, Delanie Wisz acknowledged, but she said that things are looking up for her there.
"The transition has been challenging as far as academics go, (because of class size, etc.), but I am love with the softball program here," said Wisz, who is majoring in psychology at UCLA.
"I am surrounded by some of the best players in college softball every single day and everyone helps each other get better."
Delanie Wisz has split her time at third and first base for the Bruins. Wisz has also joined former Righetti teammate Jacqui Prober, who scored the game-winning run in UCLA's national title clinching victory over Oklahoma last year. Prober, a senior, has played in 11 games and is batting .444 with four RBIs and three runs. 
UCLA beat Auburn 11-1 on Sunday for their 15th win in 15 tries this season. Wisz walked and scored in that game while Prober had one of her best performances of the season, going 2-for-3 with three RBIs. 
The Bruins are slated to host Texas on Thursday night in their next game. 
2019: San Francisco Giants vs Los Angeles Dodgers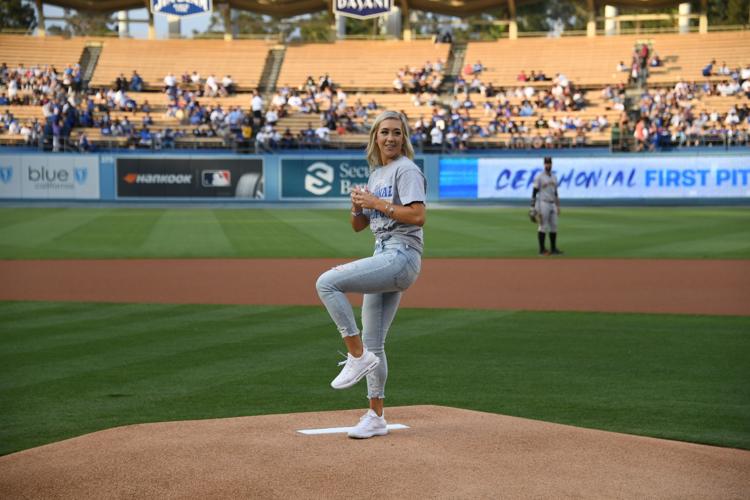 2019: San Francisco Giants vs Los Angeles Dodgers
2019: San Francisco Giants vs Los Angeles Dodgers
2019: San Francisco Giants vs Los Angeles Dodgers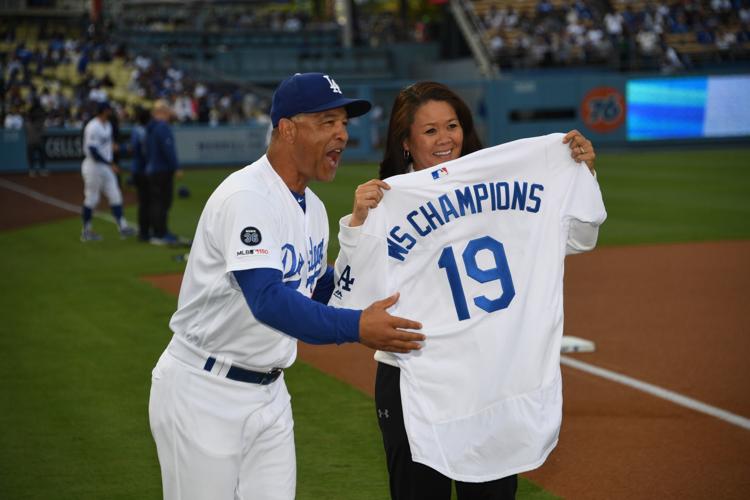 2019: San Francisco Giants vs Los Angeles Dodgers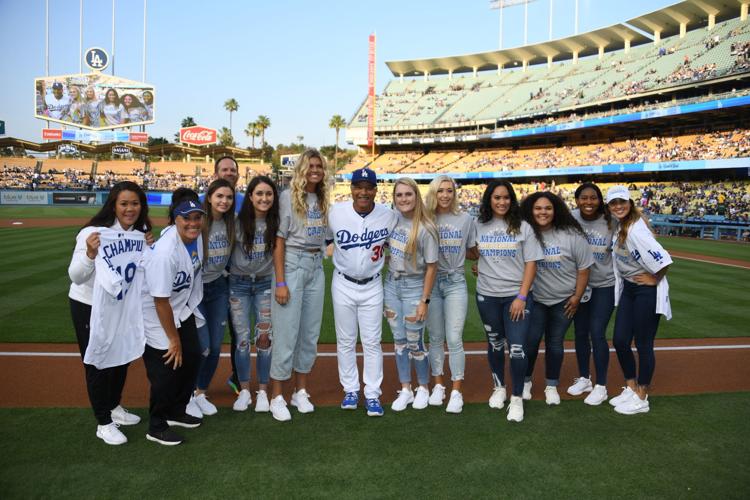 2019: San Francisco Giants vs Los Angeles Dodgers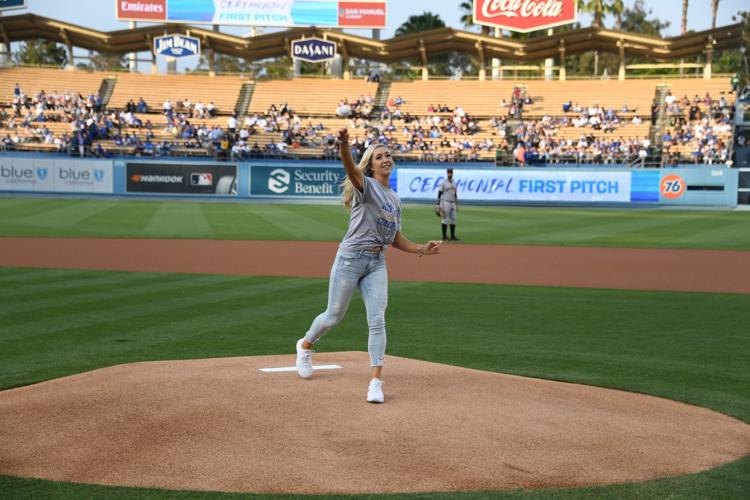 2019: San Francisco Giants vs Los Angeles Dodgers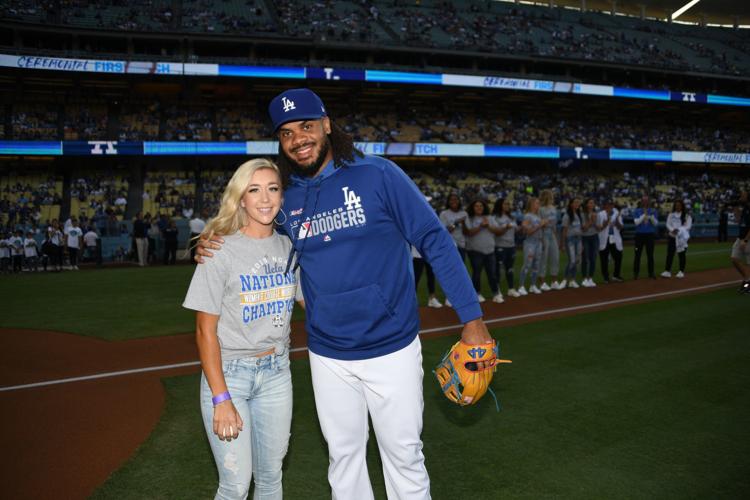 Get in the game with our Prep Sports Newsletter
Sent weekly directly to your inbox!